When you visit a new area, don't you wonder where the "locals" choose to eat, shop and play? After all, they have the benefit of experience and "word of mouth" before they spend their hard earned dollars. If you are vacationing with us here in the North Georgia Mountains, and you want to know where the "locals" go to be pampered, we've already scoped it out for you. Today we shine the spotlight on Serenity in the Mountains.
Himalayan Salt Cave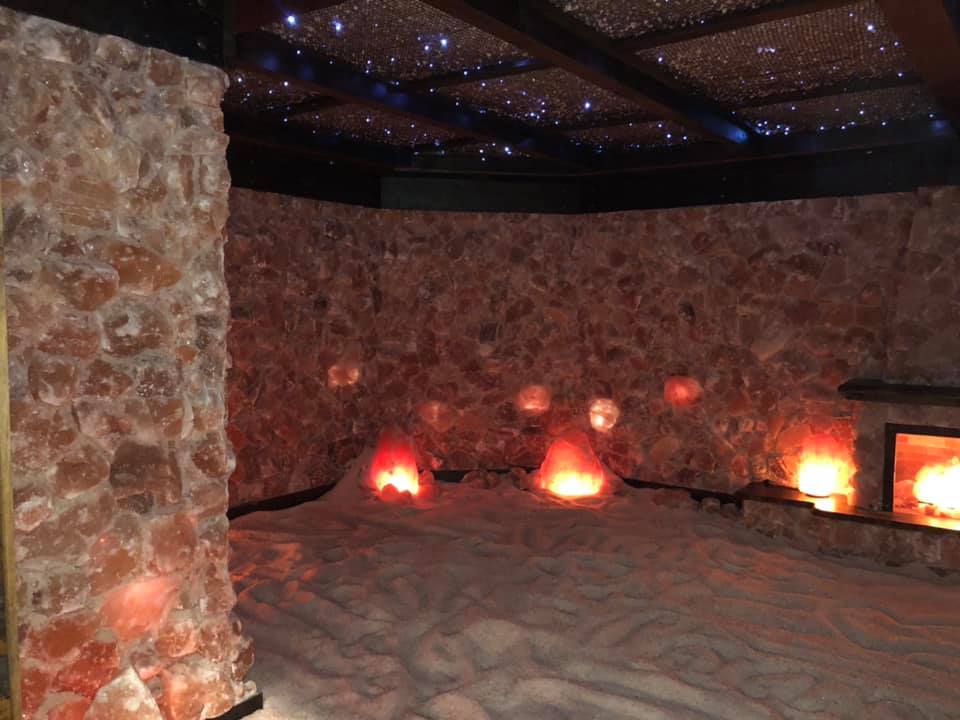 If after a few days here you need a great change of pace to all the outdoor activities you've indulged, then may we suggest a session in Serenity's Himalayan Salt Cave. During your 45 minute session, you can relax in one of the zero-gravity chairs, lay back and take a nap, or sit and enjoy the soft music and stress-free environment while benefiting from the Cave's healing salt atmosphere. Serenity's Cave was built by hand with pure Himalayan salt boulders, rocks, bricks and sand.
Spa Services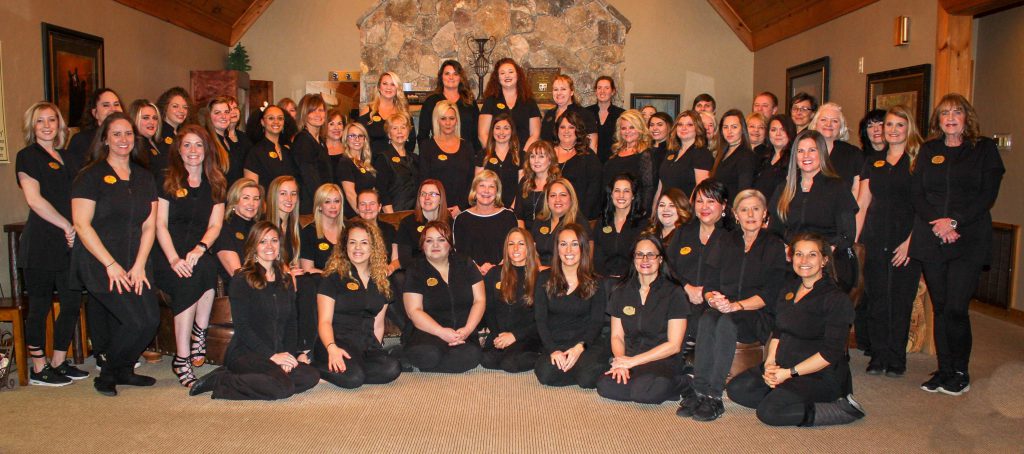 If you are looking for a new hair style, a total manicure and pedicure, body scrub or a special facial treatment/peel, you will find an amazing staff of creative and accomplished cosmeticians, estheticians and stylists, the caliber you would only expect to find in a metropolitan area.
Hey Fellas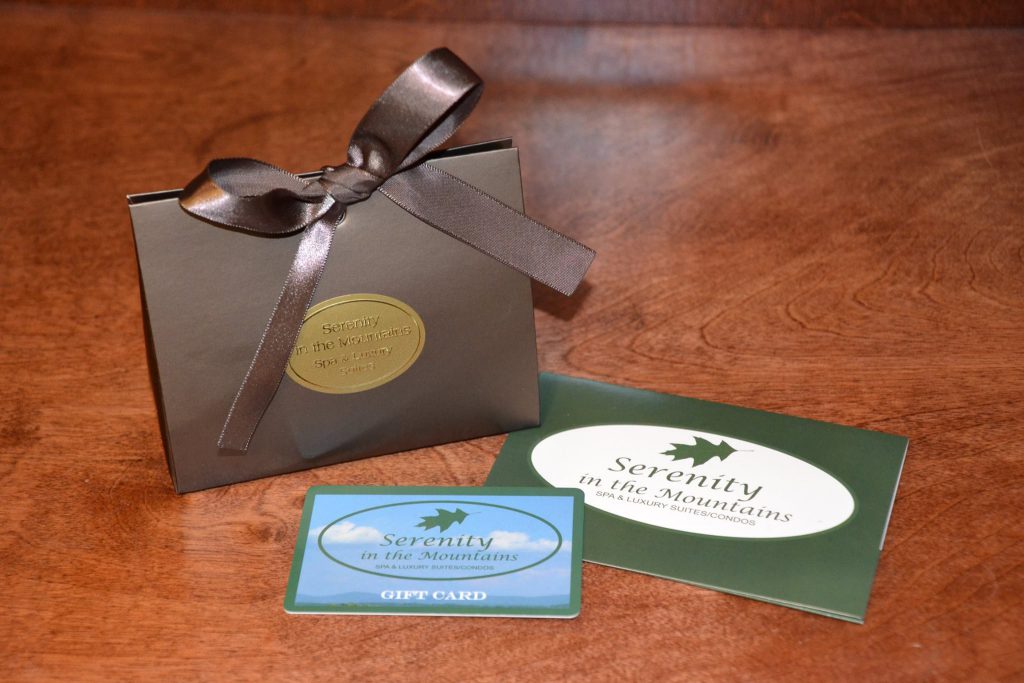 Gentlemen, pay attention. Spas are not just for women. We know that you have bought countless numbers of pampering gift certificates for your Mom, wife and daughters over the years. And when you walk in to purchase it and you feel like a fish out of water, swiping your credit card on high speed just to get out of the girlie palace. Trust us. You won't feel that way at Serenity in the Mountains' Gentleman Spa. Serenity offers a gentlemen's locker room with steam and sauna as well as a relaxation area. While almost all of the spa treatments are personalized, they are tailored for their male clientele, including facials, manicures, hair styles and hair colors.
Ladies, maybe it's time to treat your man to an awesome experience he won't soon forget. Serenity has a treehouse massage room. Yes, built very high in the clouds, this childhood fantasy style treehouse is equipped with the finest equipment and therapists.
Massage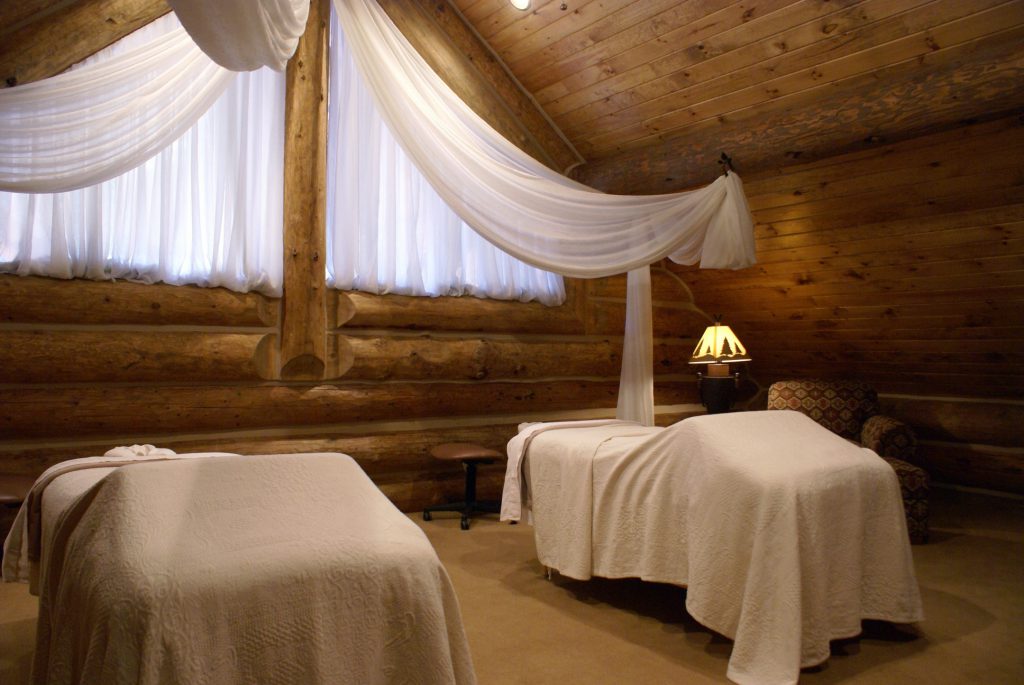 One of the most popular services vacationers take advantage of at Serenity in the Mountains is the Couples Massage. With cozy, heated tables, in beautifully appointed private rooms, two therapists will give you the massage style you each prefer. Then afterwards, you both can relax alone in front of the fireplace, making this a total romantic experience.
If you are looking for a fun indulgence for your bridal party or best friend weekend, then look no further. Serenity's staff wants to help you create the perfect memory. They will help you craft the ideal signature spa experience. And be sure to let them know that you want ample time to enjoy the sauna and steam rooms.
5 Stars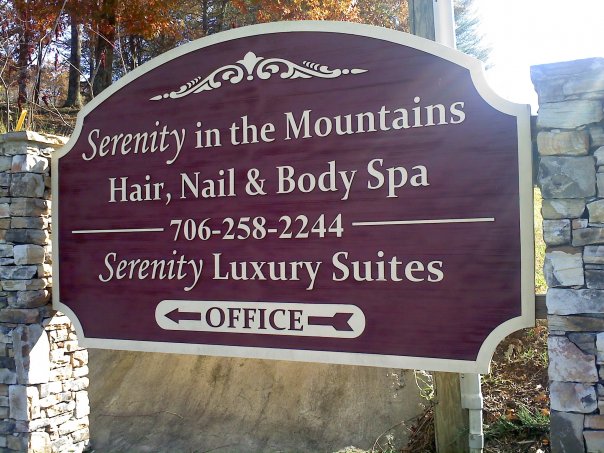 The reviews are all five star, with lots of mentions of "warm cozy atmosphere", "friendly professional staff", and "reasonable prices" as the most commented remarks. Many note that just arriving in the rustic relaxation lounge with its comfortable chaises and leather sofas is a charming experience, and we can whole-heartedly vouch for that!
Serenity in the Mountains makes it easy to book an appointment online or you can call them at 706-258-2244. We recommend that you book early. This is one very popular pampering destination! Their services are offered Monday and Tuesday from 9am-5pm and Wednesday – Saturday from 9am to 7pm. They are closed on Sundays, but if you are here during the week, be sure to ask about the mid-week specials.
We humans are very much like diamonds. We are created through the pressures of our lives, and very much like these precious stones, we can be massaged, buffed and polished to our full beauty. You came to the mountains to relax and renew. Let Serenity in the Mountains pamper you to a new brilliance. Don't be surprised when this spa experience becomes one of your fondest vacation memories!