Saddle up! It's time to hop on a horse and take in the beautiful countryside and forests of Blue Ridge. Nothing is more relaxing than listening to the sounds of nature, taking in the sights, the relaxing gate of the horse beneath you, and creating new memories with the ones you love. We're incredibly lucky to have so many wonderful stables nearby that offer trail rides for the most beginner of riders all the way up to the most experienced. Escape to Blue Ridge on horseback!
Cowgirl Up Stables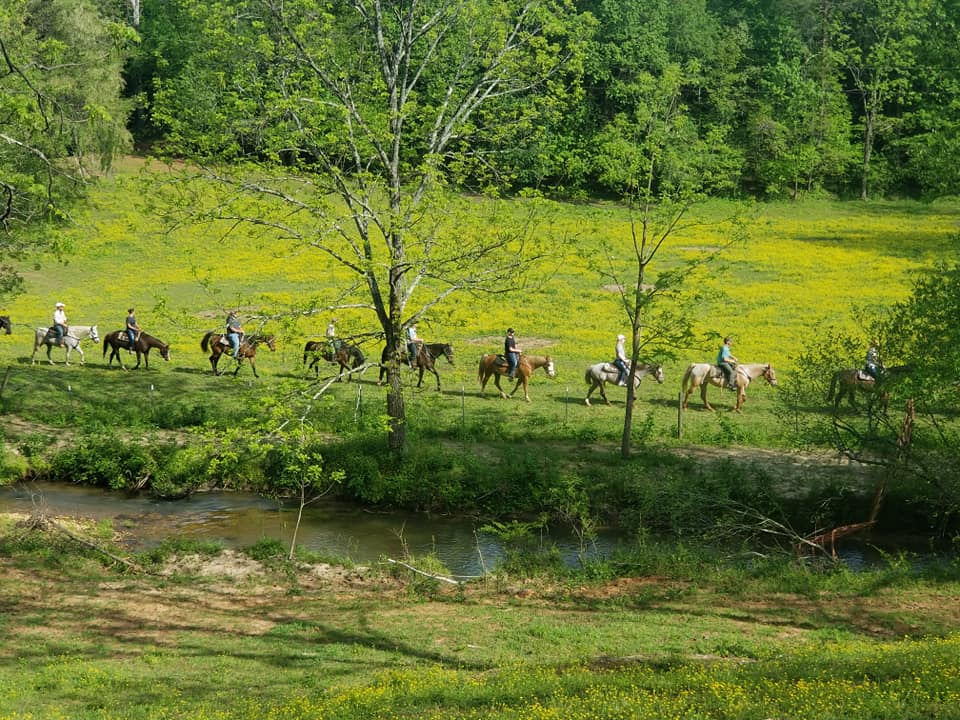 Nestled in the beautiful Blue Ridge Mountains right here in Blue Ridge is Cowgirl Up Stables. They are an all-female-owned and operated stable, which is where their clever name comes from. Cowgirl Up Stables specializes in rides for beginners, so if you're just starting out this is the place for you. You'll go on trail rides through the beautiful Blue Ridge countryside led by their experienced and professional trail guides. Not only are the staff there to help you, but the horses also know how to do their jobs well and are great for riders of any experience level. Choose from a variety of ride options including; The Novice Ride, The Intermediate Ride, The Sunset Ride, The Picnic Ride, The Proposal/Romantic Ride, and the Valley River Ride. No matter what ride you choose it's sure to be an unforgettable experience!
Blue Ridge Mountain Trail Rides at Hells Hollow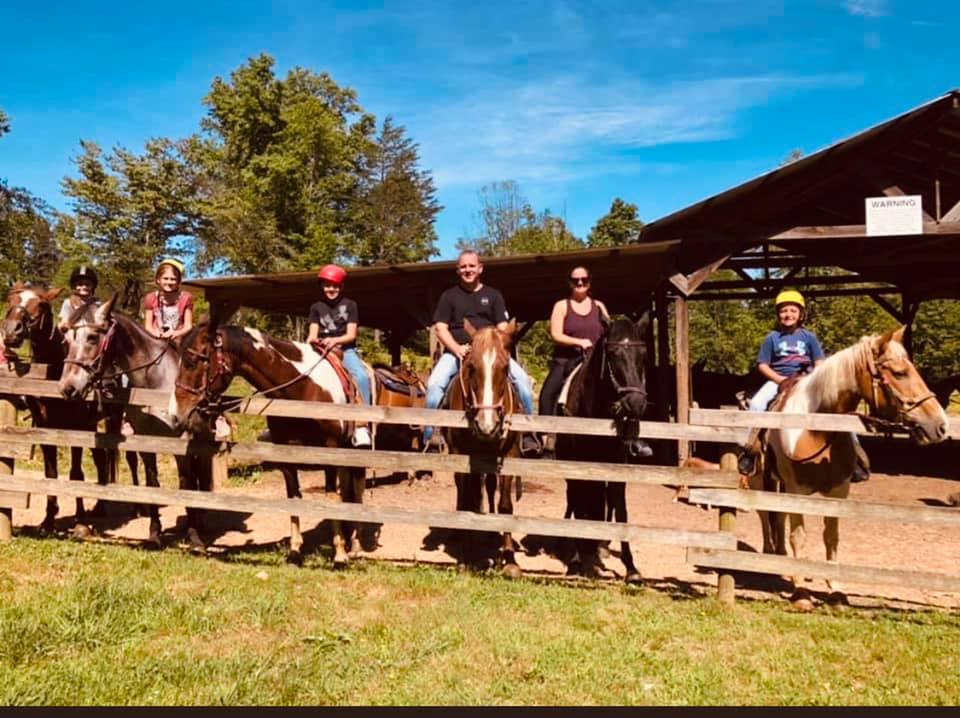 If you're looking for a safe and fun outdoor family adventure right here in Blue Ridge then Blue Ridge Mountain Trail Rides at Hells Hollow is your place! With over 25 years of experience, the staff knows exactly what they're doing and are happy to help riders from beginners all the way to experts. Enjoy trail rides with stunning views of the Cohutta Mountains! Or take advantage of the pony rides, sunset rides, riding lessons, or a custom ride/event. They have every kind of horseback riding experience you can imagine! After the ride, plan to have a picnic by the woodland stream or visit with the baby goats. And in the spring you can even gem mine and fish! Blue Ridge Mountain Trail Rides has everything you need for a fun-filled day outside!
Cohutta Stables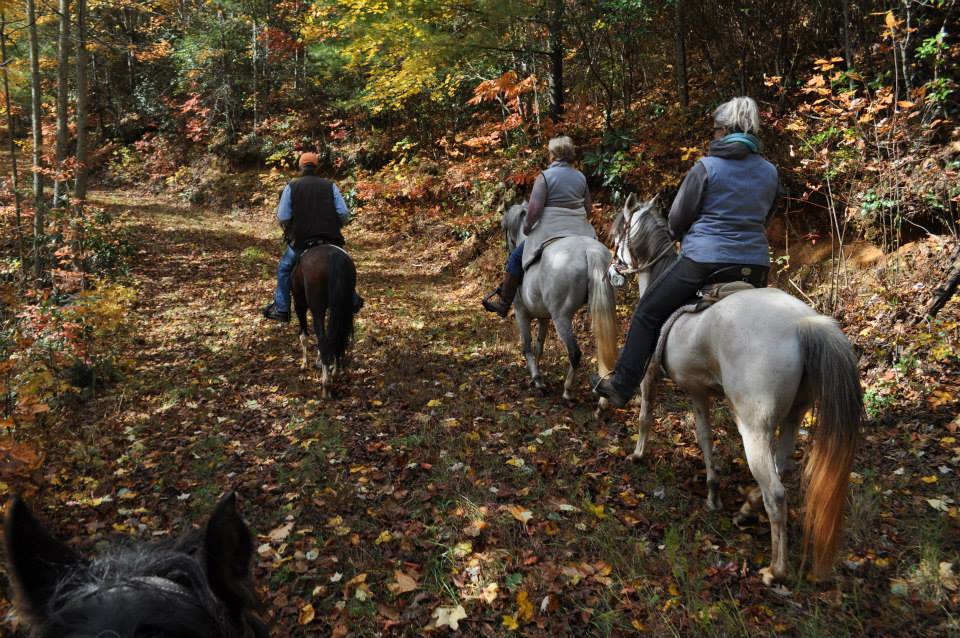 Cohutta Stables is a family owned and operated stable here in Blue Ridge. With over 40 years of experience and specializing in work with gaited horse breeds, their services include everything from training, boarding, sales, riding lessons and trail rides. The trail rides range from half day to full day through the Cohutta Wildlife Management Area, and are meant for more experienced riders. They offer personalized and private trail rides that will take you and your group along 13 miles of beautiful trails in the Chattahoochee National Forest. You'll cross rivers and creeks, climb up mountains, and explore nature all around you. At Cohutta Stables their goal is to not only provide riders with a great experience but to also help riders find the horse to meet their individual needs, and to facilitate a memorable horseback riding experience. If you're an experienced rider looking for an adventure then look no further!
Appalachian Trail Rides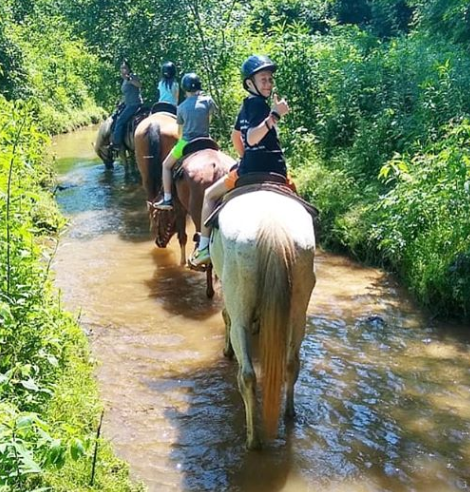 Venture a little ways outside of Blue Ridge to Mineral Bluff for Appalachian Trail Rides at S&T Stables. With more than 30 years of experience their trail guides will help to make your ride a memorable one! With 250 acres of land to explore as well as lakes, creeks, and stunning mountain views; you'll have plenty of sights to take in along your ride. From trail rides, dinner rides, pony rides, and even proposal rides; you can ride any day or for any special occasion.The staff and horses at Appalachian Trail Rides are happy to help you have a great and memorable time!
Blanche Manor Horseback Riding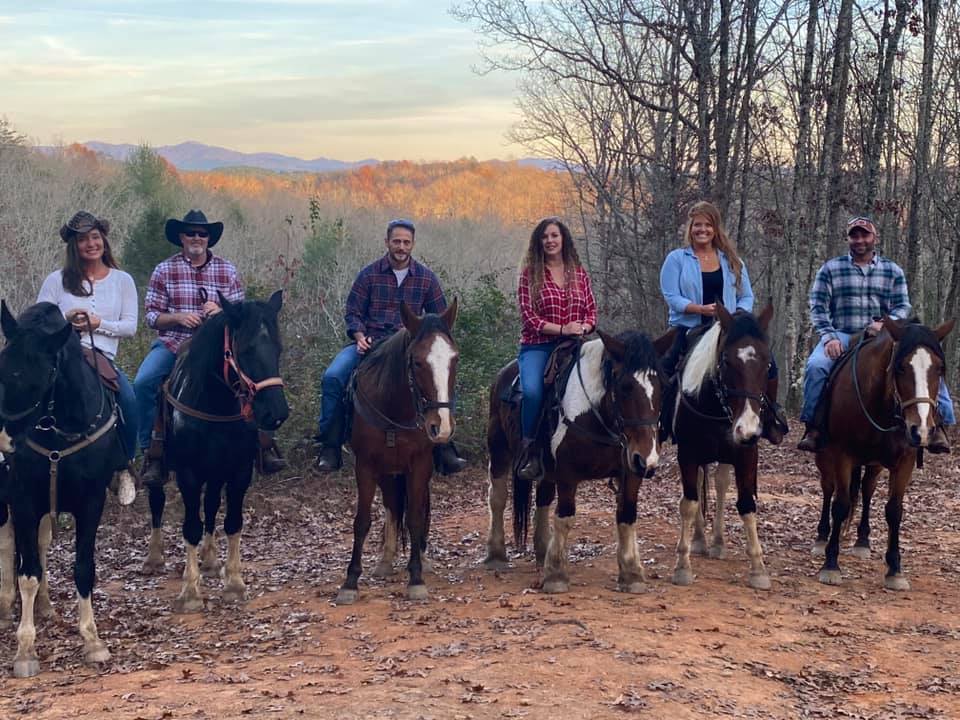 Venture on over to Copperhill, TN (just 15 minutes away from Blue Ridge), to Blanche Manor Horseback Riding. Perfect for riders of all experience levels, there will be something for everyone in your group. The experienced and professional staff help to ensure customer satisfaction and safety. Explore beautiful forest trails and admire the Blue Ridge Mountains as you ride. Enjoy any of Blanche Manor's wonderful rides like private rides, trail rides, sunset rides, proposal rides, and pony rides. Don't want the adventure to stop there? You can even combine your horseback riding experience with an Ocoee Rafting trip or ziplining at Canopy Tours. There's so much fun to be had at Blanche Manor that you won't want your great outdoor adventure to ever end!