March is when things start to come alive in North Georgia. After a winter that's been warmer than normal, then colder than normal, then wetter than normal, and finally, just … normal! Now we have buds and early flowers, parades and green beer, and of course the wineries and brewpubs are waking up with tastings and special events. What a great time of year! Let us help you plan your next getaway. Check out the events below and come stay with us this month!
UPCOMING EVENTS & ACTIVITIES
Music & Hops
March 3 – 28
LOCATION: Misty Mountain Hops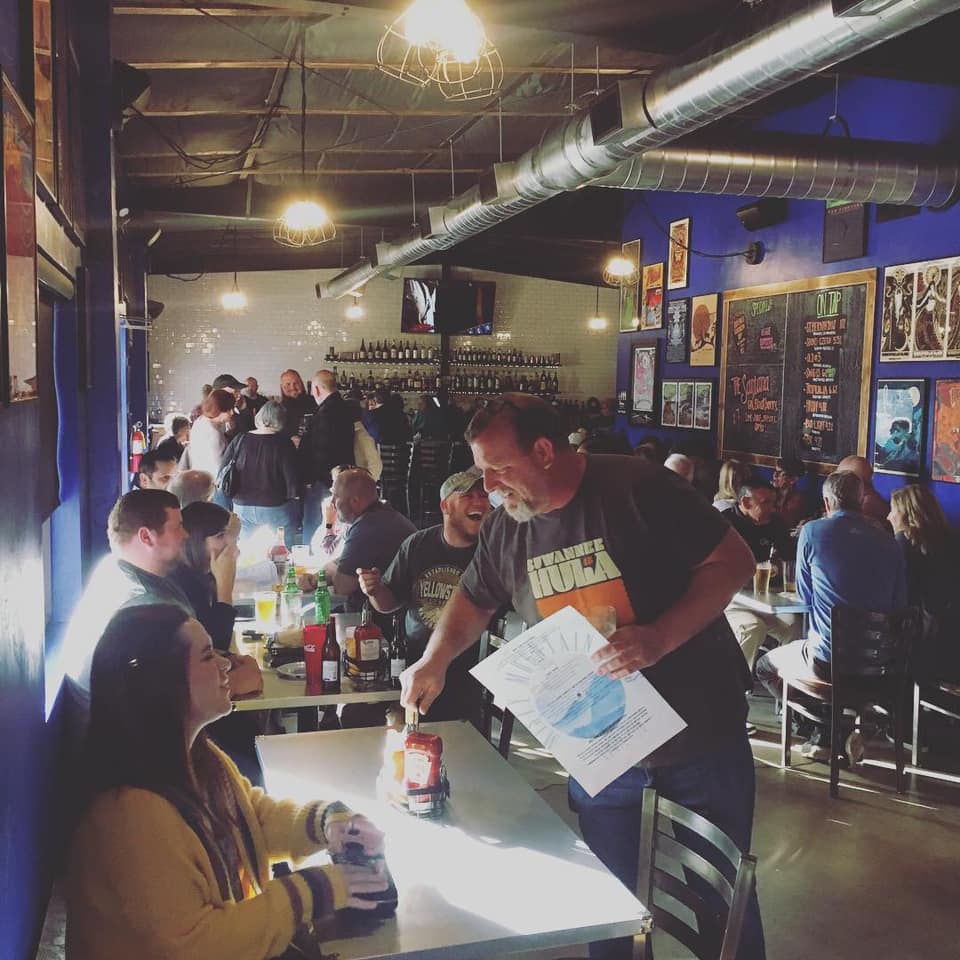 If you love eating and music then you will love the laid back vibes of Misty Mountain Hops. Good food and sweet tunes make this Vinyl Pub a must!
March 3 – Open Mic Night Hosted By Danny Rhea
March 6 – The Orange Walls (duo)
March 7 – Paul Constantine
March 13 – Quinn Leach
March 14 – Gopher Broke
March 20 – Travis Bowlin
March 21 – Danny Rhea
March 27 – Dave Dale
March 28 – Rivertown Road
Four Old Broads!
March 5 – 22
LOCATION: Blue Ridge Community Theater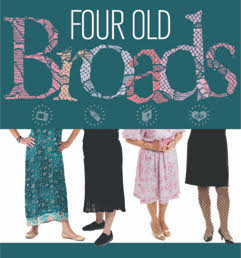 Forgive the name, but enjoy the play! This is one of those plays where the setting could be anywhere, like "Our Town", but when you localize it (in this case, Helen, Georgia), it makes it all the more fun for those who know the places and the sometimes obscure references. For those who are not familiar with North Georgia's little slice of Bavaria, just sit back and relax, you'll get it soon enough!
Opening Day for Blue Ridge Scenic Railway
March 6
LOCATION: Downtown Blue Ridge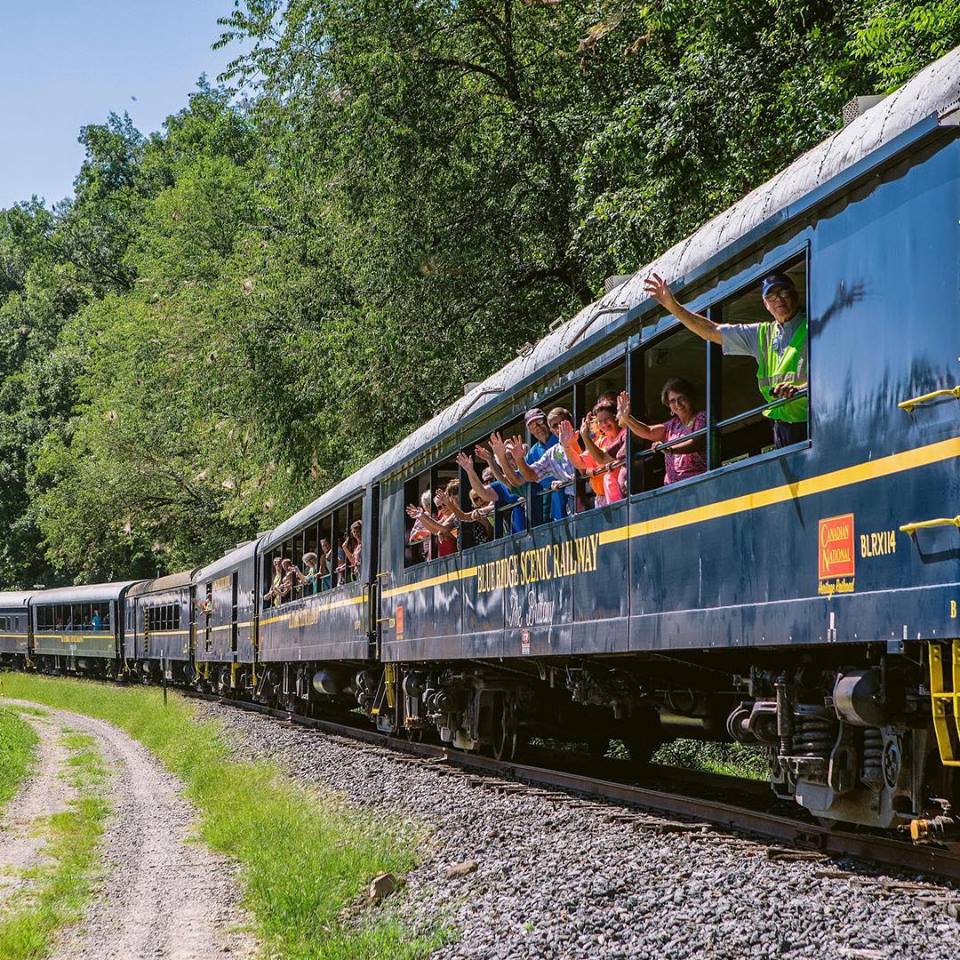 Starting from a historic rail station in downtown Blue Ridge, this classic ride of 26 miles, or about four hours, winds its way along the scenic Toccoa River, through small towns and along pastoral and dramatic topography. You have your choice of vintage, climate controlled or open-air cars, and there's even time built in for lunch and shopping for unique gifts.
Live Music at Mystic Mountain Pizza
March 6
LOCATION: Mystic Mountain Pizza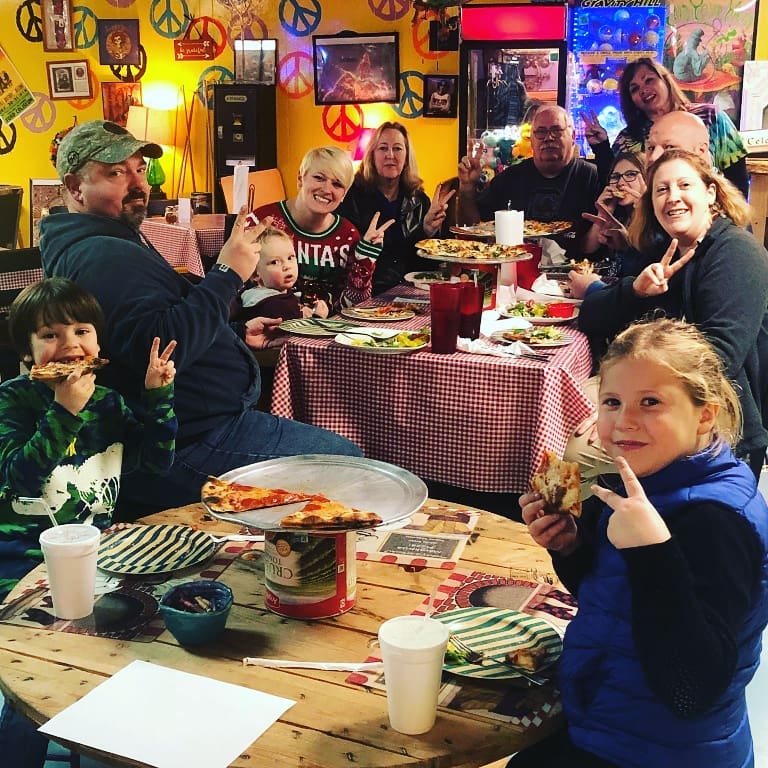 Pizza, beer, tunes. It's a perfect combination for relaxing, refreshing, rejuvenating. And it's simply fun. The atmosphere in Mystic Mountain allows you to dine and delight with food, beverages, and live music! Every member of the family will enjoy this, and they serve soft drinks too!
March 6 – Gopher Broke
March 24 – The Foothill Brothers
Bracelet Trio
March 6
LOCATION: Blue Heaven Studio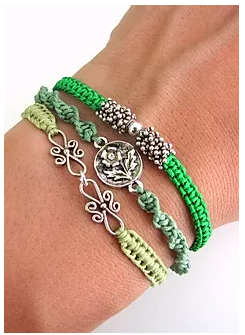 You don't have to be crafty to make crafts, especially when you have the care and guidance of accomplished artists. In this case, you'll have a chance to make three macramé bracelets, and you choose your own focal pieces. Then take it easy, maintain attention to detail, get into a rhythm, and complete your piece at your own pace. It's fun, and rewarding.
Grumpy Old Men Brewing
March 6 – 27
LOCATION: Grumpy Old Men Brewing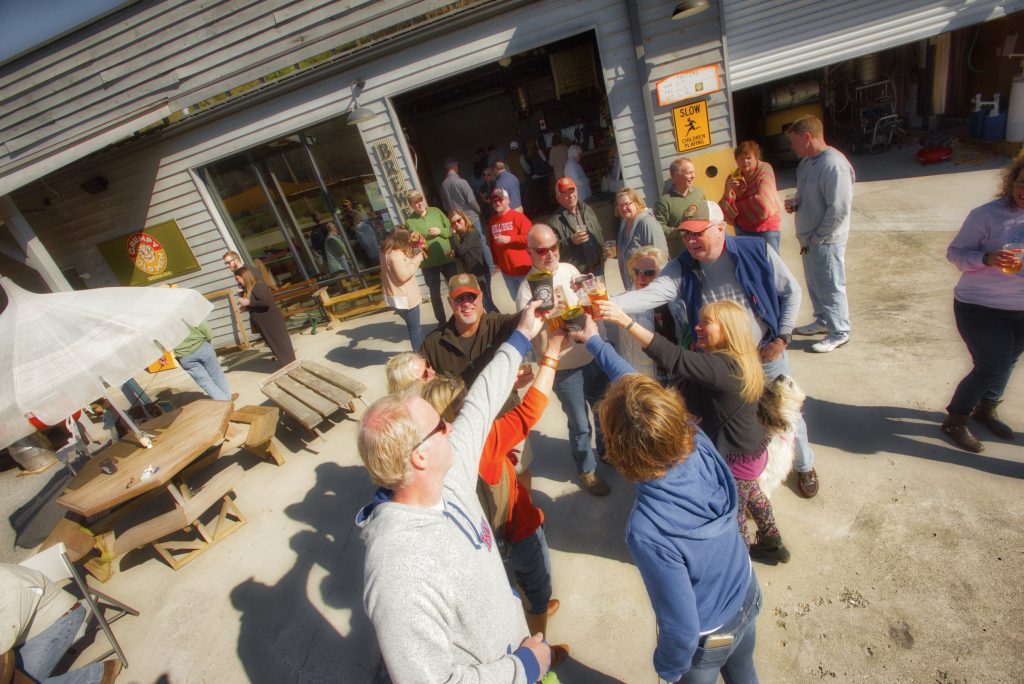 Great beer (18 beers on tap), a fun atmosphere and a stellar philosophy (delicious beer, dog-friendly, people tolerated). Plenty of craft beers, including those brewed in the brewery, and lots of live music. It's one of those places that locals like!
March 6 – Travis Bowlin
March 13 – Captain John
March 14 – Steve Baskin
March 20 – Hunter Lyons
March 27 – Trailer Hippies
Music at The Blue Coyote
March 6 – 28
LOCATION: The Blue Coyote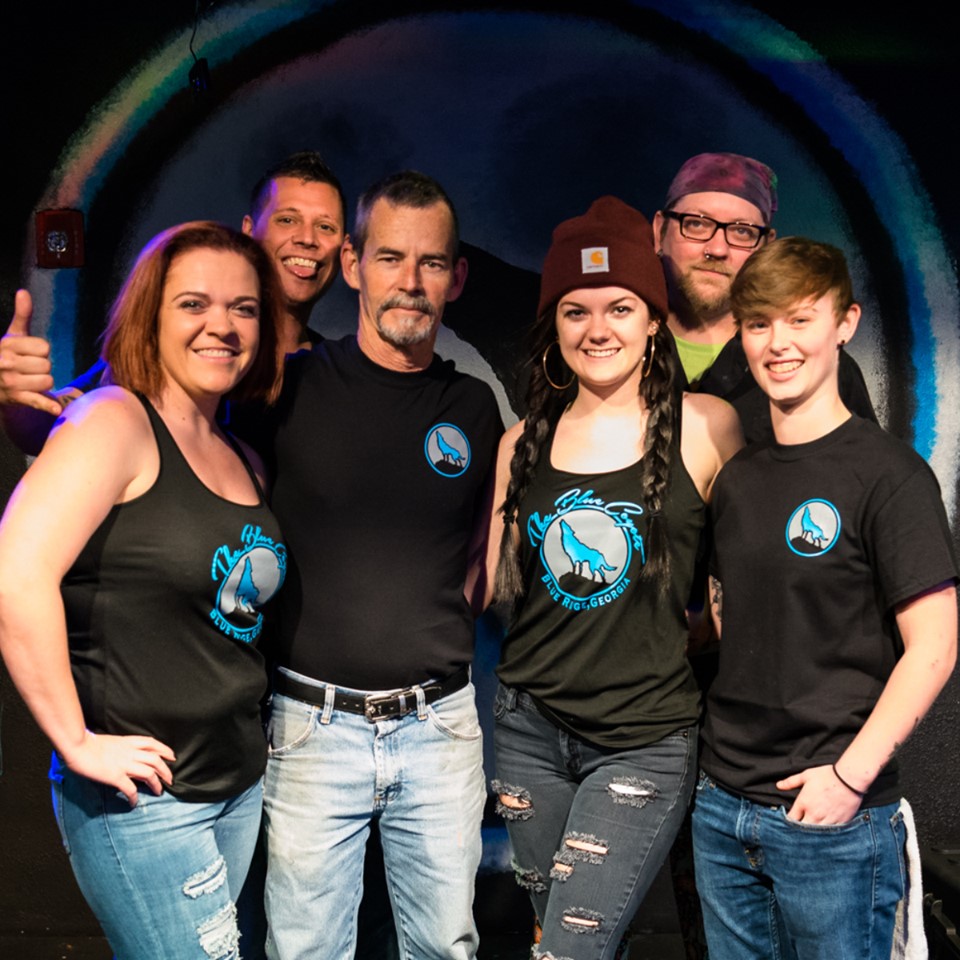 The Blue Coyote is known for their live music and entertainment. While you're there you can enjoy their tasty bar food and a whole bunch of beer! They even have a dog-friendly patio! Stop by, check it out, and enjoy the music!
March 6 – Bad Ju Ju and the Ems
March 7 – Adrian Stover
March 13 – Natti Lovejoys
March 14 – Gregg Erwin
March 20 – Topper
March 21 – Mind the Stepchildren
March 27 – Donnie Hammonds
March 28 – Breaking Point
Live at The Bin
March 7 – 20
Location: Bin 322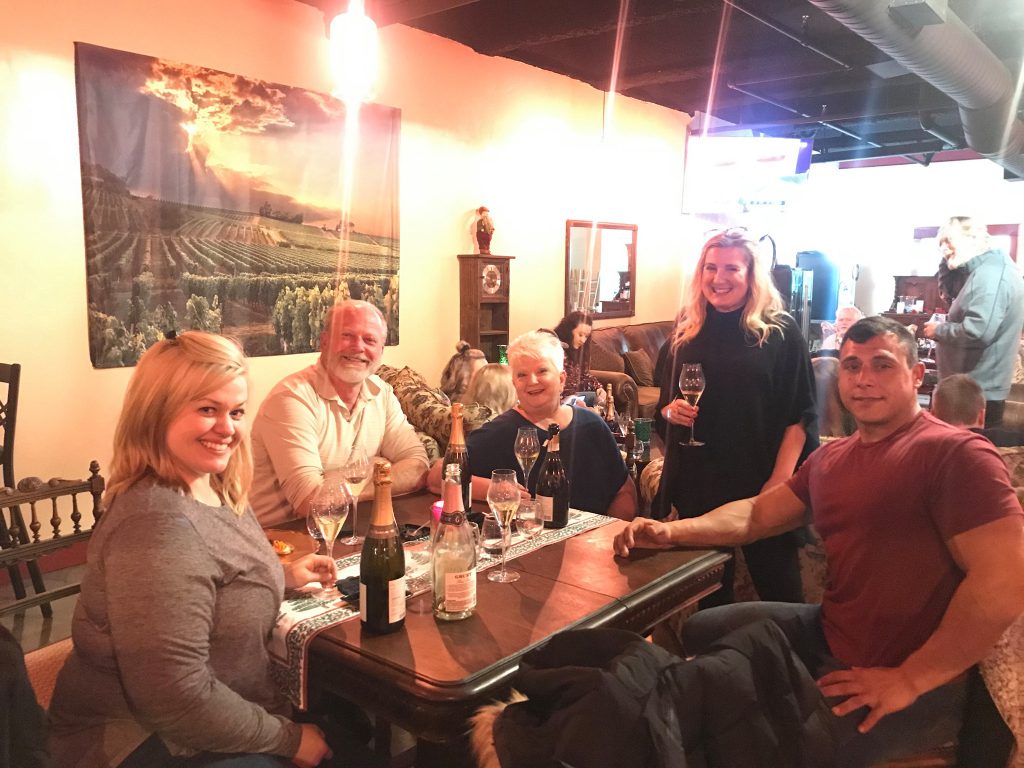 It's hard to beat a relaxed setting for live music and Bin 322 Tasting room and Tapas Bar has managed to accomplish that with comfy, family style furniture in a restaurant so you don't have to cook or even walk to the fridge. Relax. Take your shoes off. Well…at least relax!
March 7 – Chip McCain
March 14 – Robbie Litt
March 20 – Loose Shoes Duo
Cork and Canvas
March 7
LOCATION: Blue Ridge Mountains Arts Association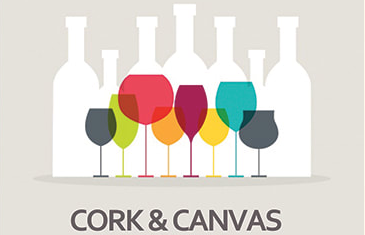 This should be obvious – cork=wine; canvas=art. Put the two together and you have the perfect combination for some fun and fundraising. Wine, a silent auction, a count-the-corks raffle, live music and tasty delectables all contribute to a fine event each year.
Kudzu Vine Shamrock Class
March 7
LOCATION: Pic 'N Vine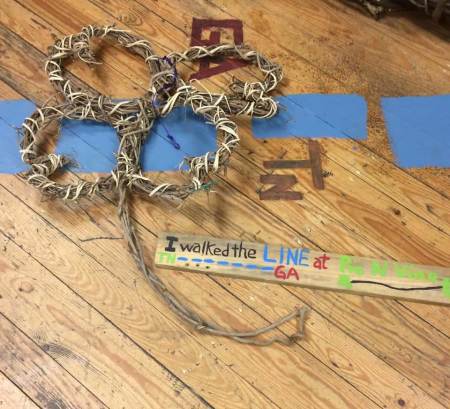 It's not like there's any shortage of kudzu. So, what do you do with it? Well, it's rumored that goats eat it, but what fun is that? Much better to get all crafty and artistic with it. Weave it, along with some nice green ribbon, into a kudzu vine shamrock! A perfect gift for your favorite leprechaun.
Live Music at Cartecay Vineyards
March 7 – 29
LOCATION: Cartecay Vineyards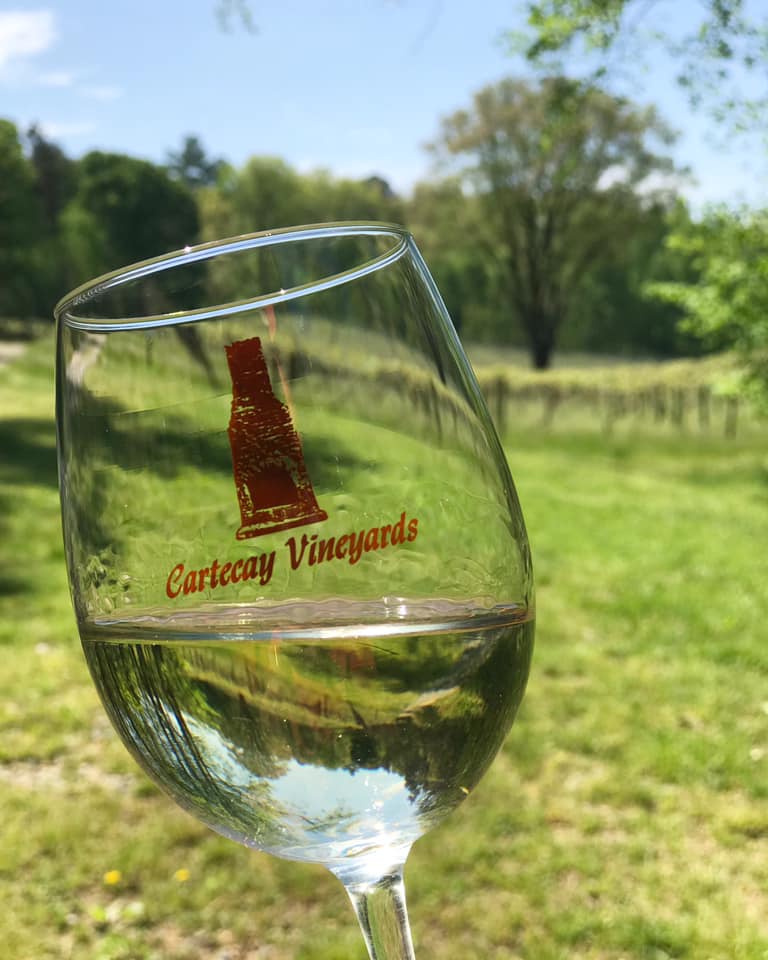 A beautiful vineyard and winery set in pastoral farmlands in the heart of the Southern Appalachians. Cartacay's wine history dates to 2007, but it's heritage is comprised of Cherokee roots (in fact, Cartecay translates to "bread valley"). The winery features plenty of locally sourced wines, tastings and special events, plus live music on most weekends.
March 7 – Craig Hendricks
March 8 – Camille Rae
March 14 – Gregg Erwin
March 15 – Cagle Pitts Duo Review
March 21 – April Cummings
March 22 – Thomas Hinds
March 28 – Adrian Stover
March 29 – Travis Bowlin
St. Patrick's Day Parade
March 14
LOCATION: Downtown Blue Ridge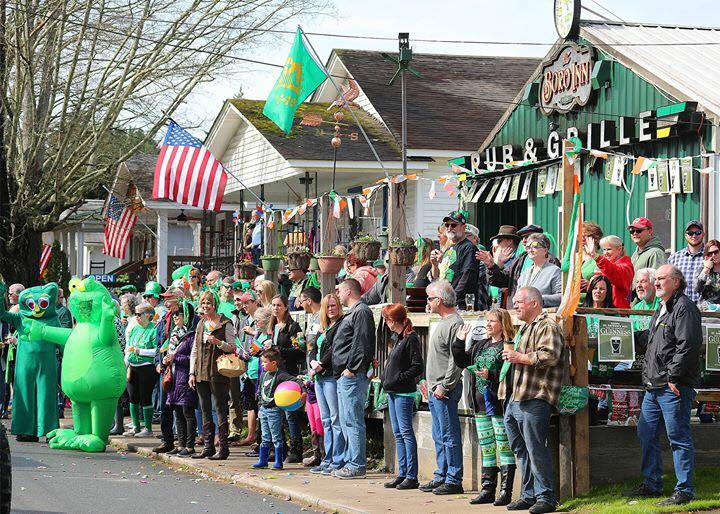 This is a day when you're encouraged to act a little nuts! Dress up in green, maybe even dress your dog up in green. Starting at about 11 am, put on funny hats, pants and shoes, maybe some green sunglasses, and join in a parade down Main Street in Blue Ridge with a couple hundred of your new best friends. Then stay in costume if you like, do a little shopping, eat some cabbage, and maybe drink a bit of green beer. It's a party, ya'll!
St. Patrick's Day Parade
March 14
LOCATION: East Ellijay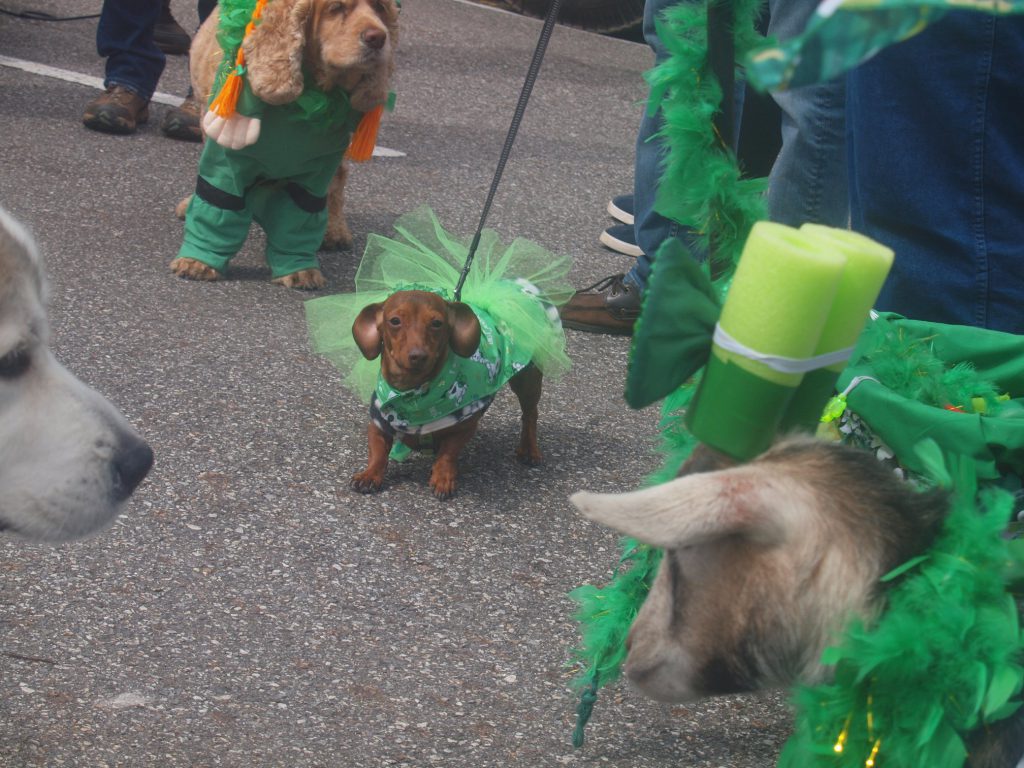 There are discernable differences in how different towns celebrate St. Patrick's Day in these parts. For Ellijay, it includes all the usual green stuff. Dress in green, eat green muffins, drink green beer, but add to that, green pets. A pet parade is a big part of Ellijay's St. Patrick's Day Parade. So, get your dog, or cat, or turtle ready to have fun!
St. Patrick's Day Baking Class
March 14
LOCATION: Mercier Orchards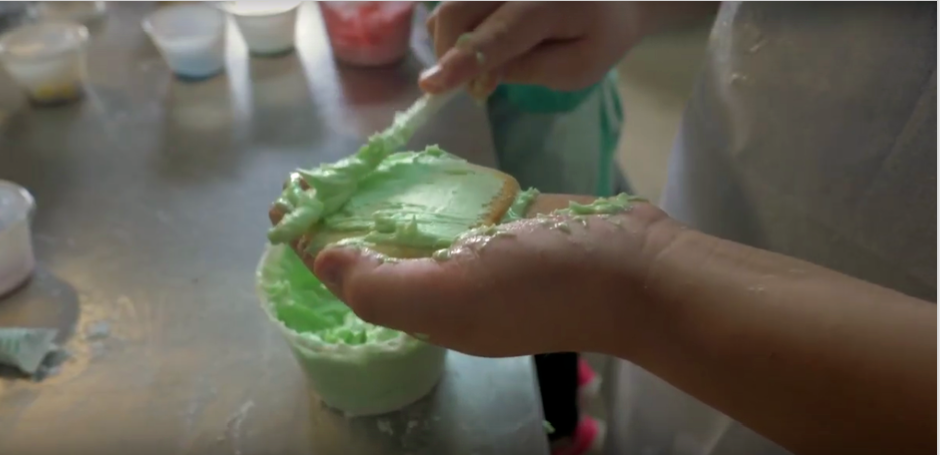 Forget Green Eggs and Ham! Despite the urgings of "Sam I Am, this unique event is a chance to eat green stuff that tastes GREAT! It's mostly for kids, but, as always, adults get drawn into the fun, and before you know it, you'll find yourself combining colors to make various shades of green cakes, cookies and frostings. And it's highly likely you'll be eating more than you take home!
Wine Highway Week
March 20 – 29
LOCATION: All over North Georgia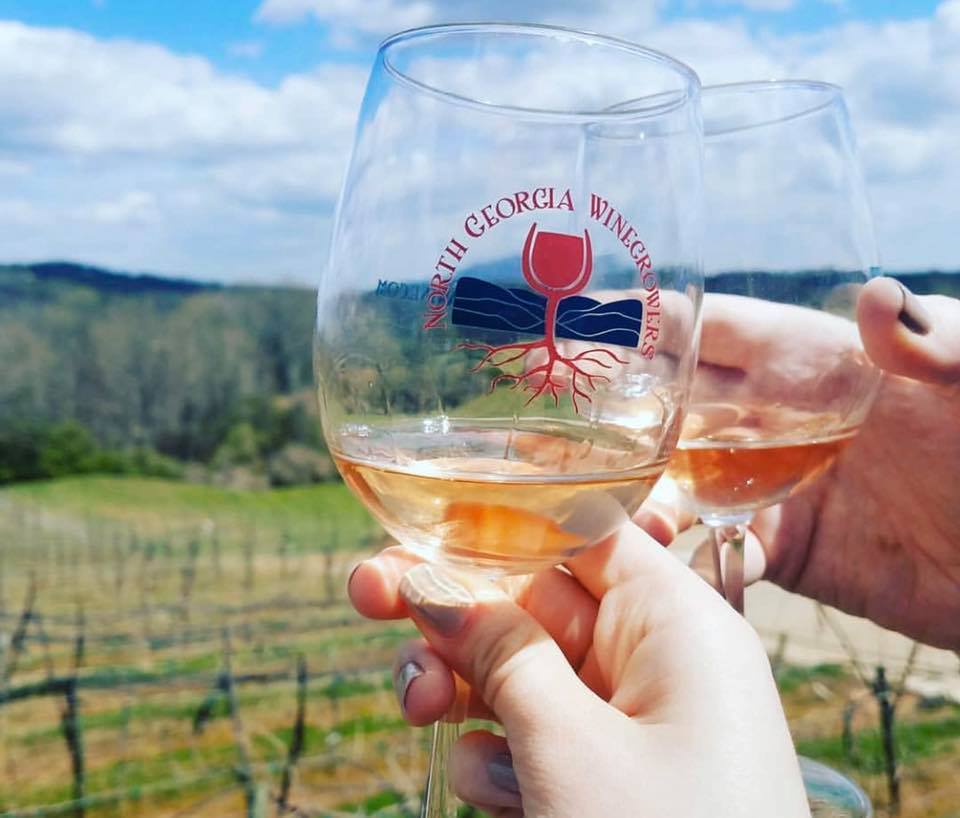 Here's a simple concept: 1. Love wine 2. Get passport for wine tastings 3. Taste wine all over North Georgia during an entire week! Several of the participating wineries are located central to Blue Ridge, Ellijay, and Blairsville, so you don't have to go far. But if you decide to venture further, you can use the Blue Ridge Region as home base for hub-and-spoke forays into WineLand. It's a fun and fruitful way to explore new wineries, enjoy different wine venues, music, entertainment and tasting varieties. One piece of advice: don't overdo it in a single day. After all, you've got all week. Take your time; sip and enjoy!
Bowls of Hope
March 28
LOCATION: Willow Creek Falls Vineyard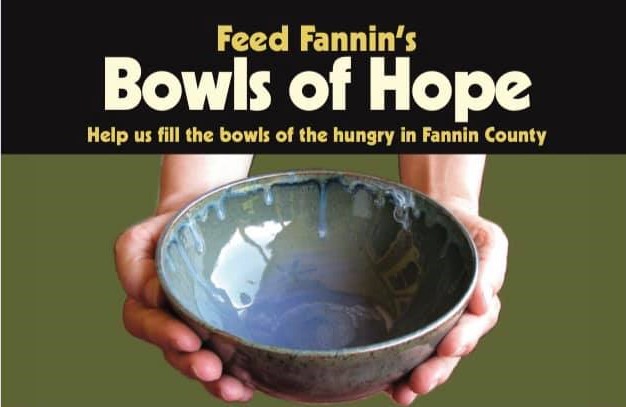 Here's a chance to enjoy wine and do something truly good for the local community. Purchase a piece of local pottery and a contribution will be made to the Fannin area food banks. You also get to sample local soups (use your new bowl!), breads and desserts from local restaurants.
Drifters, Coasters, Platters
March 28
LOCATION: Georgia Mountain Fairgrounds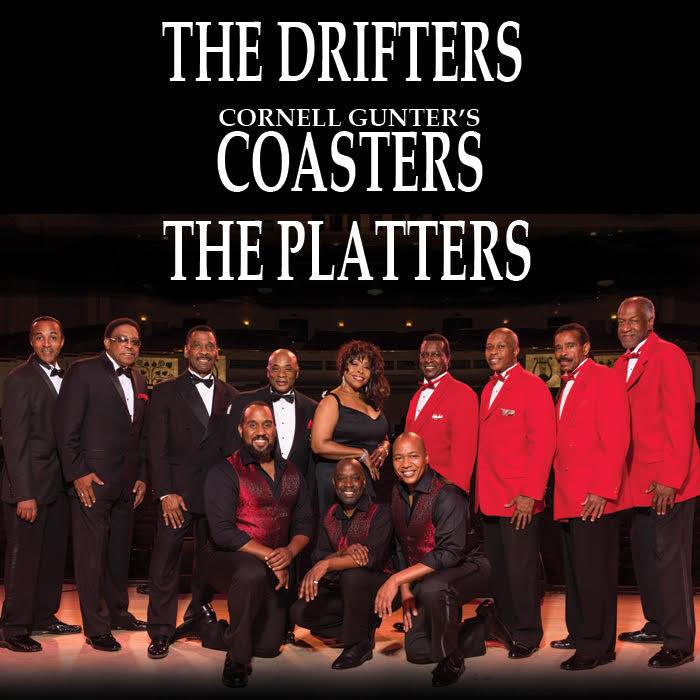 If all those sound like kitchen and living room amenities, you probably missed the 1950's and 60's the first time around. You're young. Be happy. But if you remember the Drifters, Coasters and Platters, or you found them among the nostalgic music on YouTube, dig out your dancing shoes and come join the fun!
Randall Bramblett
March 28
LOCATION: Blue Ridge Community Theater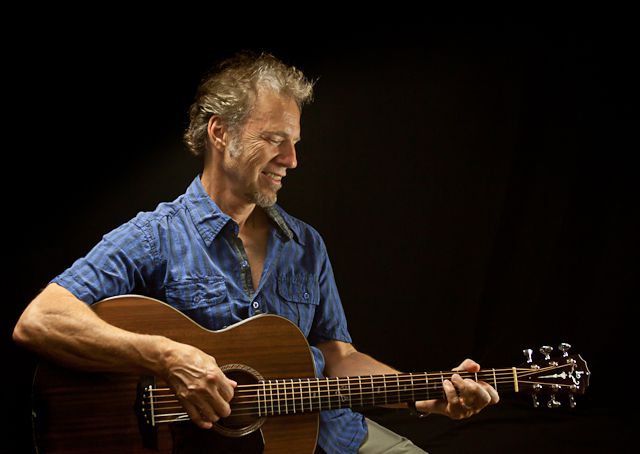 Randall Blamblett is quite simply a wonder. He's like a musical encyclopedia (remember those?) of the last thirty years, having played with, and written music for, the likes of Bonnie Raitt, The Allman Brothers, The band, Widespread Panic, and he and his band effortlessly cover iconic bands like Hot Tuna, Delbert and dozens of recognizable others. As part of the Live Music is Better series, all attention is on Bramblett – his skills, diversity and variety.
NEW HOMES ADDED TO OUR PROGRAM
This 4-bedroom, 3-bath cabin is the epitome of beauty and class! Aska Easy Day features incredible views of both the Blue Ridge mountains and Lake Blue Ridge, once you check in, you'll never want to leave! The best part about this gorgeous cabin is that you can bring your 4-legged family members with you on your escape!
Perched on a mountaintop more than 3,000 feet above the trees with dramatic, sweeping long-range mountain vistas in the distance, The Owl's Perch is like a magnificent picture postcard come to life. Located northeast of Lake Blue Ridge on a large lot in Morganton that borders unspoiled U.S. Forest Service land, it's a calm oasis far removed from stressful city life, but just a short drive away from the shops and dining of downtown Blue Ridge.
IN CASE YOU MISSED IT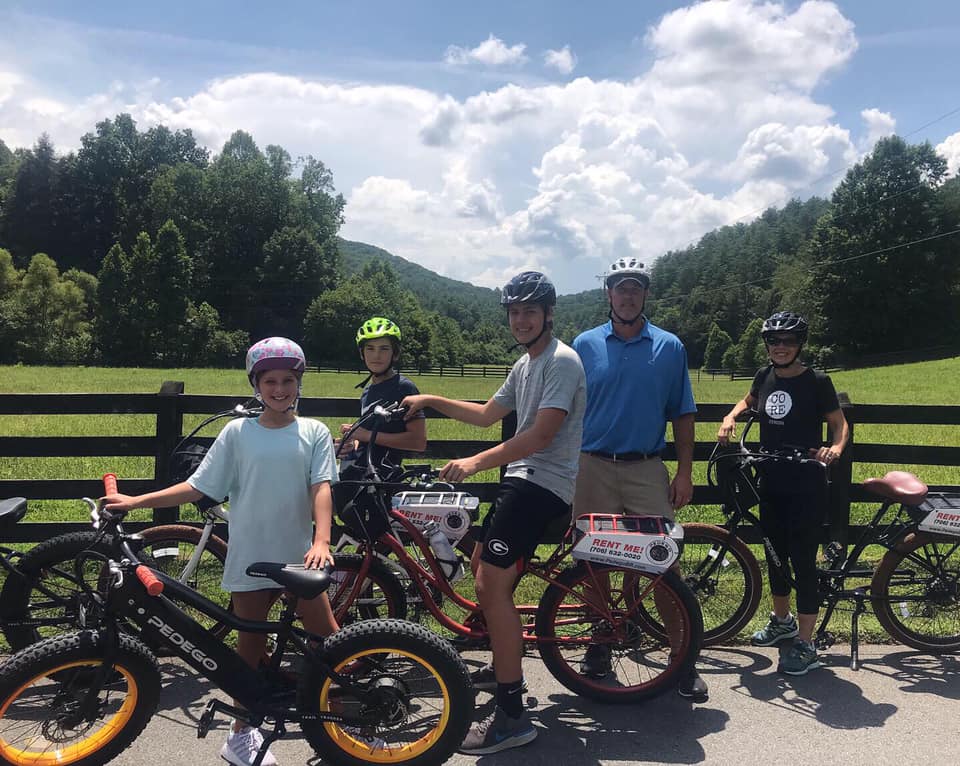 Spring Break is just around the corner and now is a great time to start planning your end-of-winter getaway. Afterall, we only get 18 school years with our kids, so we should make each and every school vacation count! Because if we're being truthful, you are dying for a reason to escape from the stresses of work and Spring Break is the perfect guilt-free excuse for a fun family trip! KEEP READING.