Spring has finally arrived and the sun's warming rays make for the perfect time to explore the mountains that are accented with beautiful blooms! Pack up your friends and family and enjoy a mountain getaway. Check out the events below and come stay with us this month.
Upcoming Events & Activities
Art & Writer Workshops
April 4 – April 22
LOCATION: The Blue Ridge Mountains Arts Association and Art Center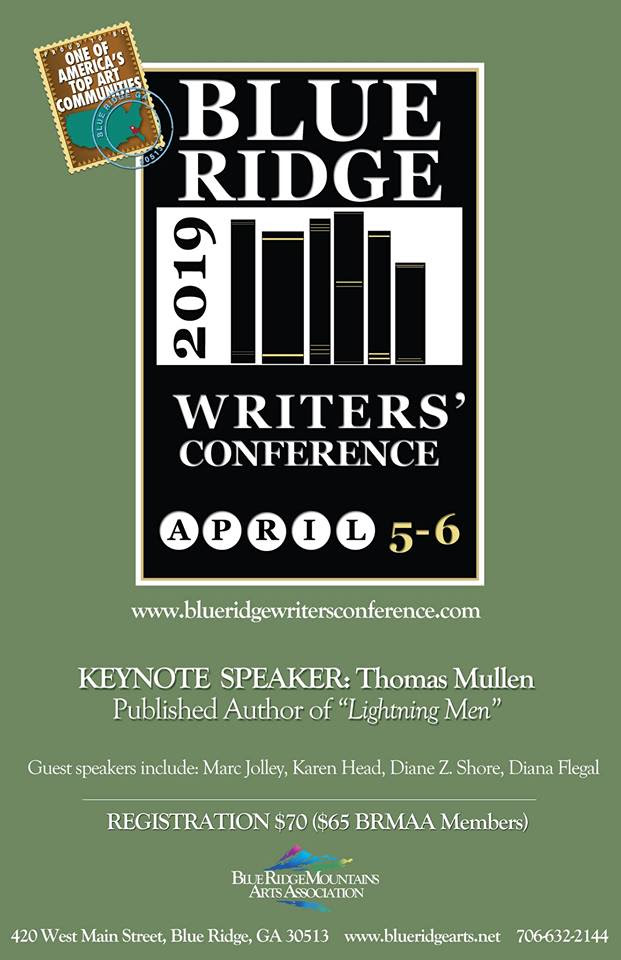 Expand your horizons with The Blue Ridge Mountains Arts Association and Art Center! They are offering a full spectrum of classes, fun events, excellent exhibits, and new programs. If you love to learn, love art, or are an artist yourself, you will be amazed at all the opportunities for all ages and of varied mediums.
April 4 – Steve Martin Art Exhibit
April 5 – Margo Locke Exhibit
April 5 – 22nd Annual Blue Ridge Writers Conference
April 16 – Leatherworking
Southern Fried Funeral
April 5 – April 7
LOCATION: Gilmer Arts Playhouse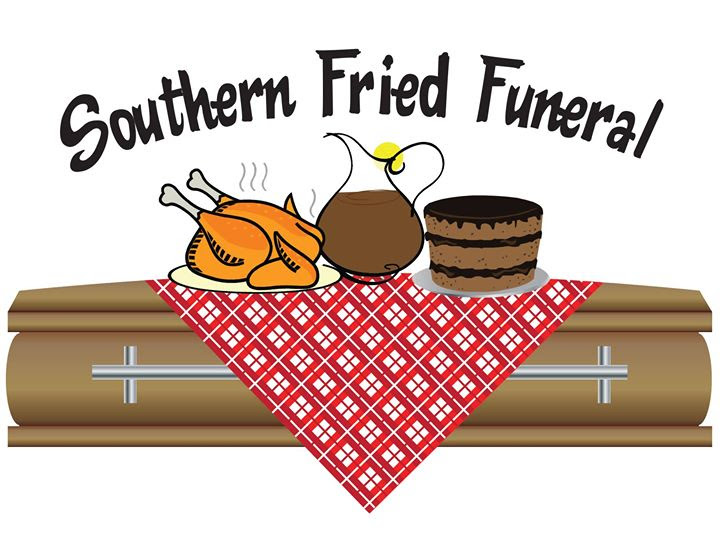 Southern Fried Funeral is a big-hearted comedy about family. In the show, Dewey Frye is dead and the rest of his family is left to pick up the pieces. Funerals bring out the worst, the best, and the funniest in people – that is if they don't kill each other first.
Live Music at The Blue Coyote
April 5 – April 27
LOCATION: The Blue Coyote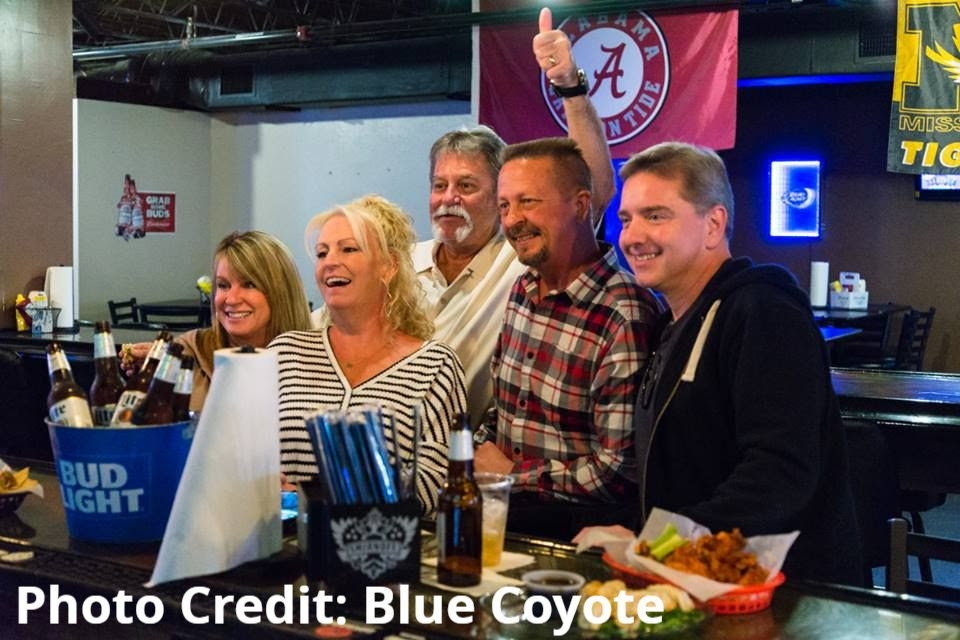 The Blue Coyote is known for their live music and entertainment. While you're there you can enjoy their tasty bar food and a whole bunch of beer! They even have a dog-friendly patio! Stop by, check it out, and enjoy the music!
April 5 – Apollo Band
April 6 – Bone Daddy's
April 12 – Topper/Voices of Rock
April 13 – Mind the Stepchildren
April 19 – Owl Creek Band
April 20 – Gregg Erwin
April 26 – Justin Long
April 27 – Breaking Point
Allman Brothers Tribute Band: Live At The Fillmore
April 5
LOCATION: Blue Ridge Community Theater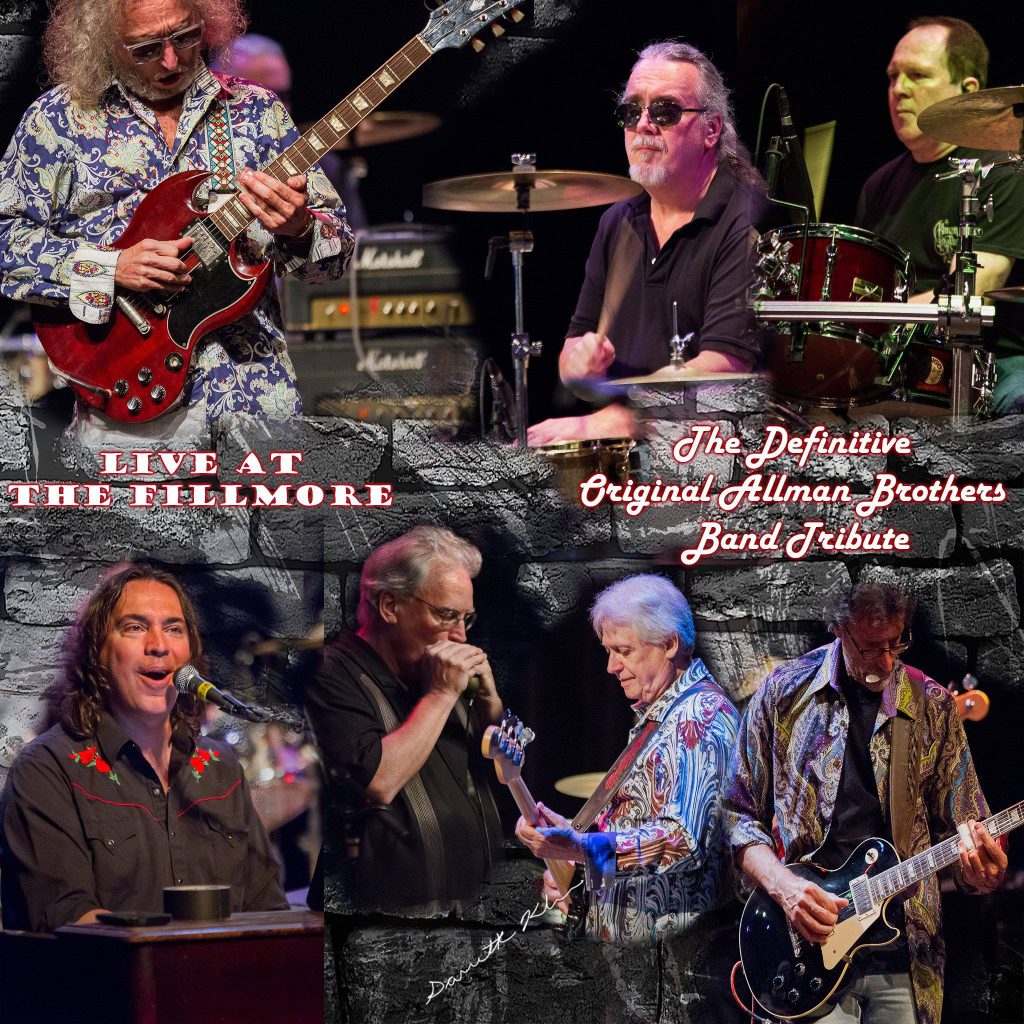 Live At The Fillmore is the ultimate Allman Brothers Tribute Band. They believe in the original Allman Brother sound, not as a jam band, but as a "band that jams"!
Grumpy Old Men Brewing
April 5 – April 19
LOCATION: Grumpy Old Men Brewing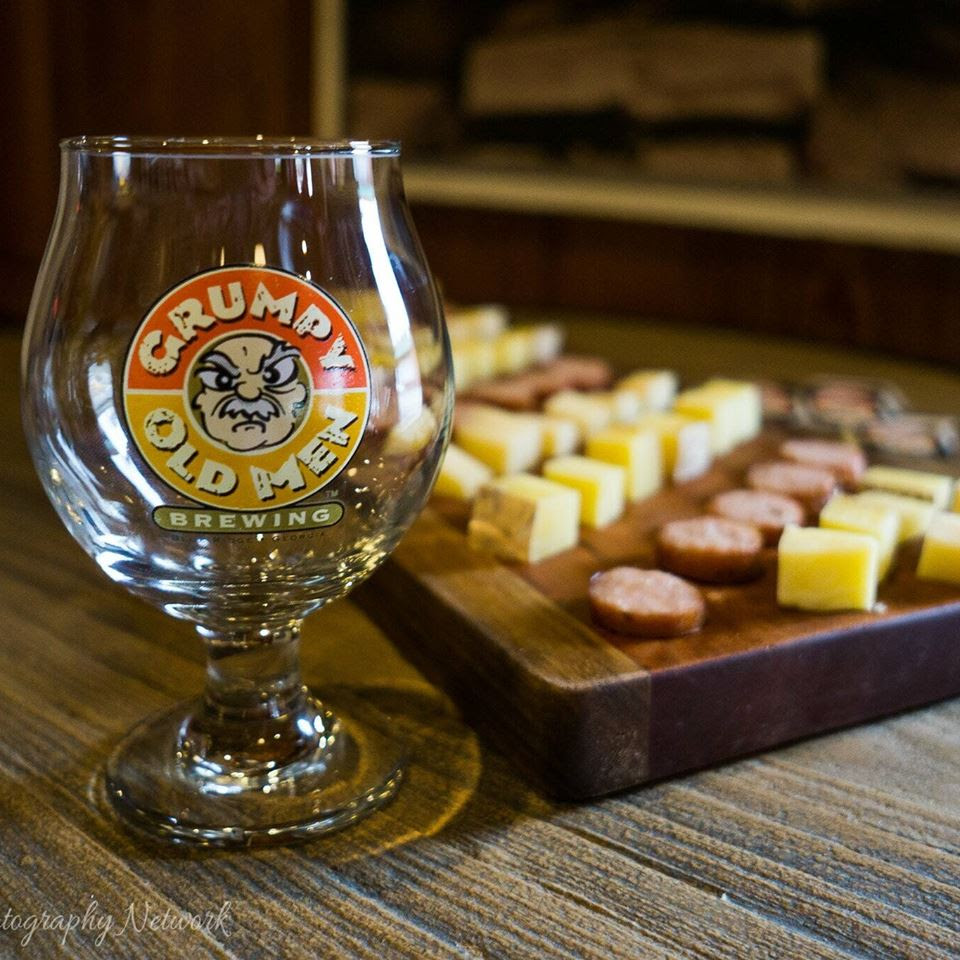 Visit Grumpy Old Men Brewing for great live music and delicious beer! Eighteen beers are currently on tap, and new brews are added frequently! Open Tuesday through Saturday. Dogs are welcome and people are tolerated!
April 5 – Josh Purgason
April 12 – Travis Bowlin
April 19 – Highbeams
April 26 – Gregg Erwin Live
Bear Claw Vineyards & Winery
April 6
LOCATION: Bear Claw Vineyards & Winery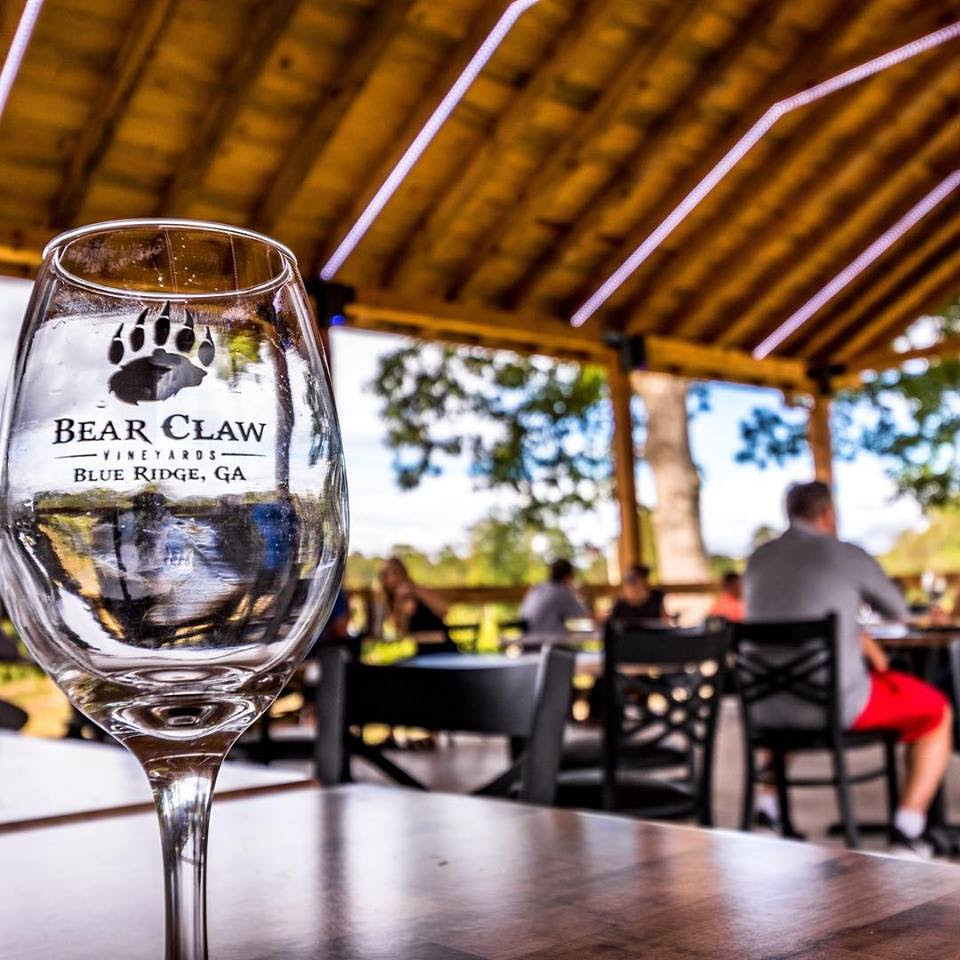 At 10:45am start your Saturday off right with Namaste & Cabernet. Join in on a one hour yoga class from Yoga Over Blue Ridge and then enjoy a wine tasting. Then from 1:30pm-5:30pm Hunter Flanagan will entertain you with his musical talent.
Blue Ridge Parade of Homes
April 6 – April 7
LOCATION: Blue Ridge and Fannin County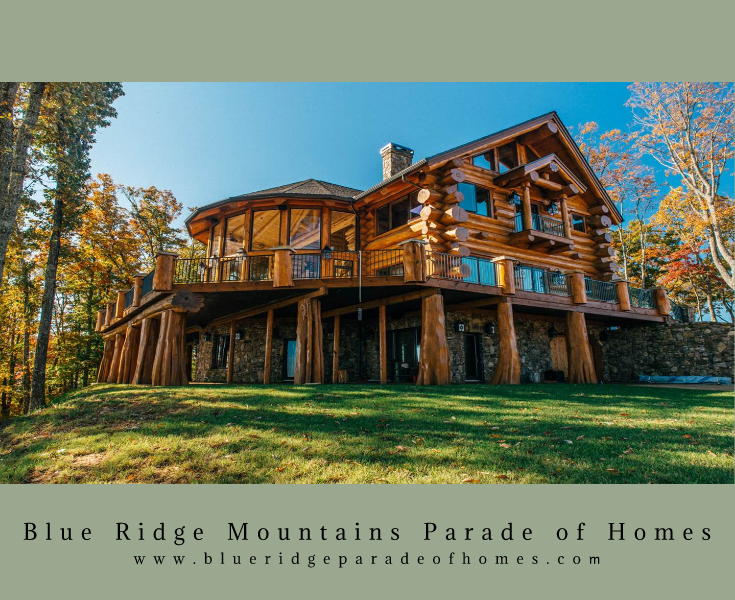 Gain inspiration for your dream home! Meet builders and tour homes that range from 1,600-square feet to 9,000-squre feet. Purchase your ticket and take a self-guided tour through twenty stunning properties!
Cartecay Vineyards
April 6 – April 20
LOCATION: The Blue Ridge Brewery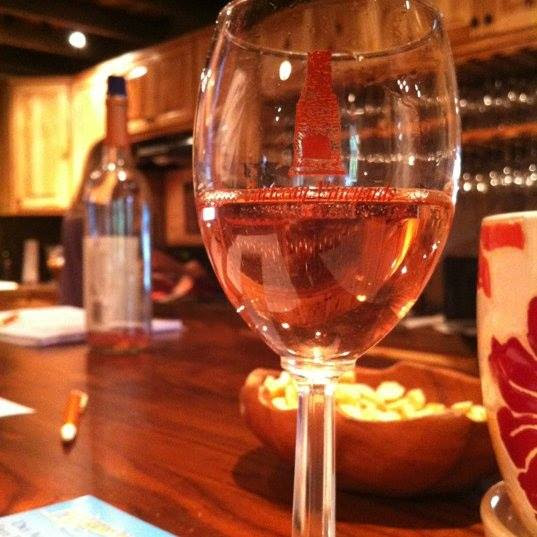 A picturesque venue, live music, and wine. What better way to spend an afternoon with your family or friends?
April 6 – Dom Weir
April 7 – Timothy O'Donovan
April 13 – Tommy Joe Conner
April 14 – April Rooks
April 20 – Scott Stambaugh
The Prisoner of Second Avenue
April 11 – 28
LOCATION: Blue Ridge Community Theater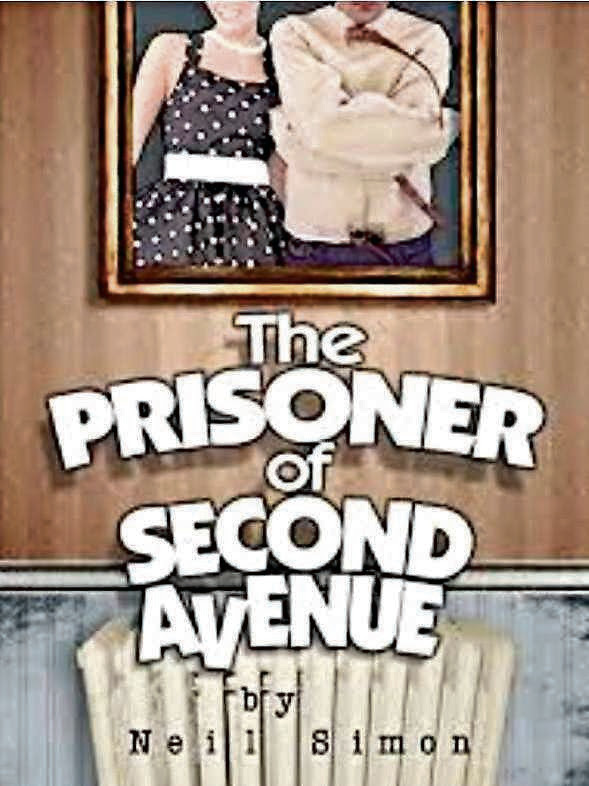 A well-paid executive of a high-end Manhattan firm, Mel Edison, gets the ax. His wife Edna takes a job to hold them over, but she gets canned too. The world is crumbling down around him, even his plants are being killed by air pollution, he gets robbed, his psychiatrist dies with $23,000 of his money. The only thing left for him to do is have a nervous breakdown and that ends up being the best thing that ever happened to him!
Boat Dock Bar & Grill
April 12 – April 28
LOCATION: Lake Blue Ridge Marina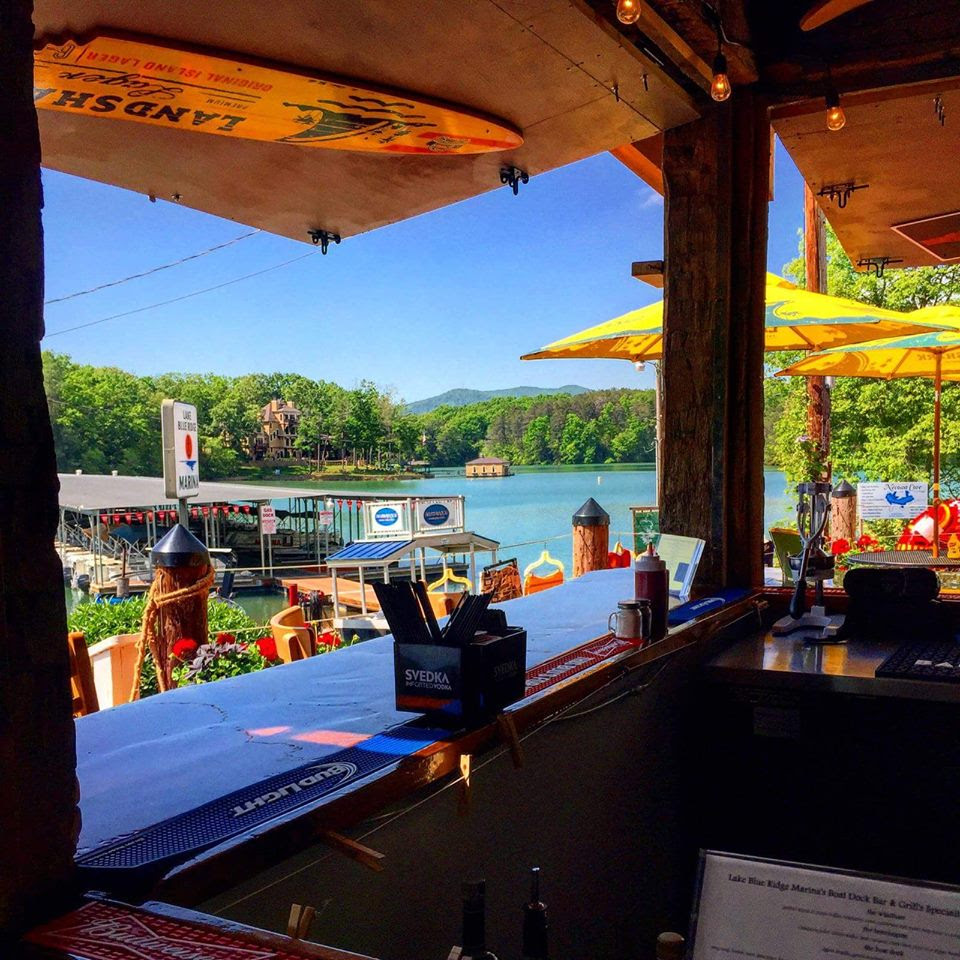 You can't get a better venue or greater acoustics than right on the lake. With delicious food and jamming tunes, you'll love the atmosphere and entertainment at the Boat Dock Bar & Grill at the Lake Blue Ridge Marina.
April 12 – Gopher Broke Band
April 13 – Lindsay Beth Harper
April 14 – Travis Bowlin
April 19 – Danny Rhea
April 20 – Trevor J. Pattillo
April 21 – Buck & Oz
April 26 – Danny Rhea Returns
April 27 – Buck & Oz Return
April 28 – Gopher Broke Band
Georgia Mountain Storytelling Festival
April 12 – 13
LOCATION: Union County Schools Fine Arts Center, Blairsville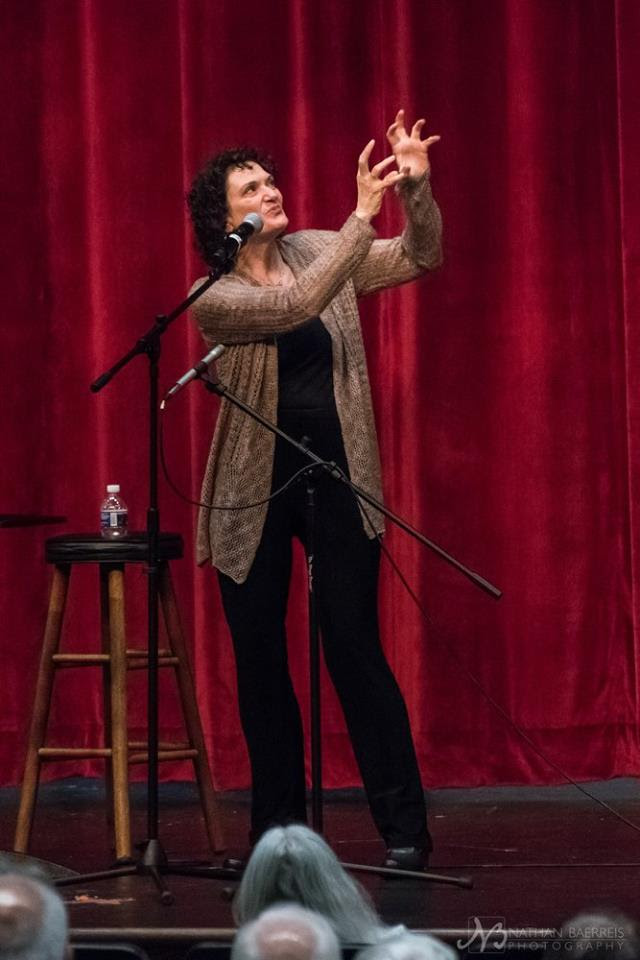 The Georgia Mountain Storytelling Festival showcases the art of Southern storytelling with an emphasis on Appalachian stories, both traditional and contemporary. The Festival's events include two days of outstanding storytelling performances. Workshops will be available for students and visitors to learn storytelling, speaking, and performance skills.
Cheers for Chimps
April 13
Location: Fannin Brewing Company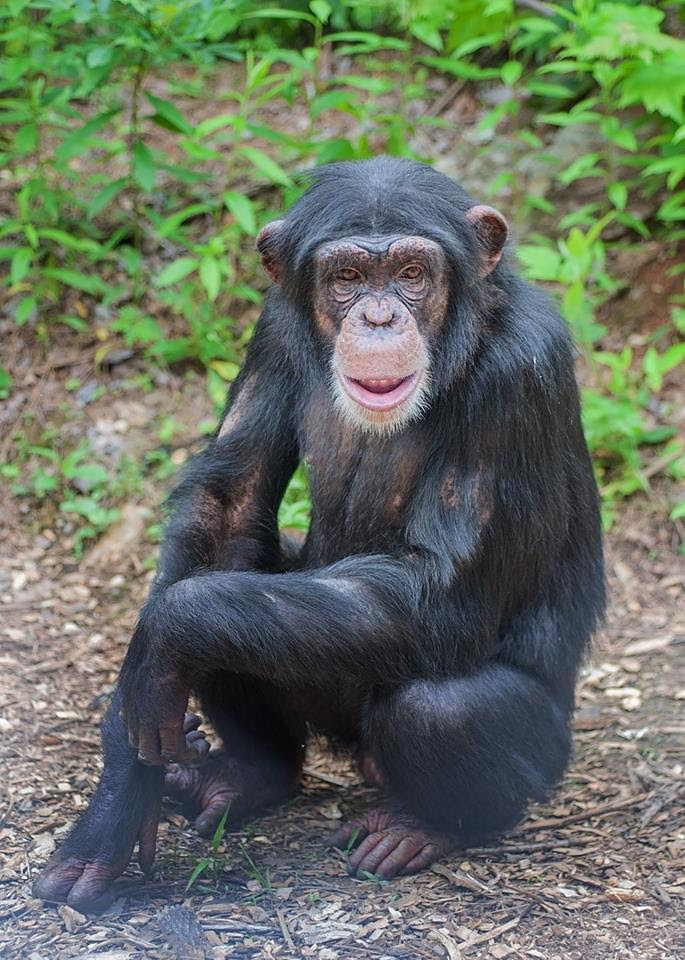 Raise a glass of Apple Lager made with Mercier Orchard apple cider benefiting Project Chimps – an organization founded to provide lifetime care to former research chimpanzees at a 236-acre forested sanctuary in North Georgia. For $25 you get a limited edition Project Chimp glass, a 16-oz lager and a bowl of the Fire & Ice-winning chili!
Opening Day Demo Derby
April 13
LOCATION: Blue Ridge Motorsports Park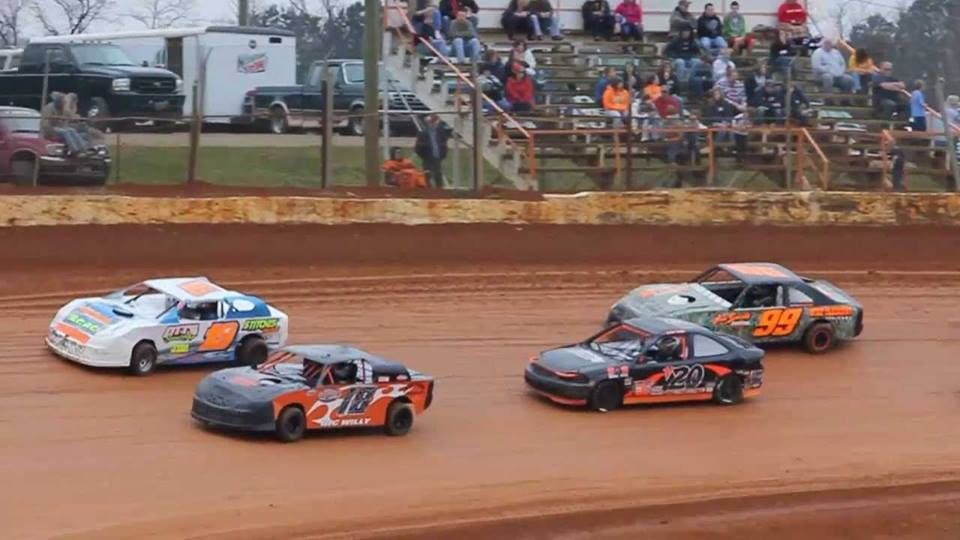 Opening day for the spring and summer season of auto racing begins with a Demo Derby – First Points Race.
Murder Mystery Dinner at the Disco
April 19
LOCATION: Chateau Meichtry Family Vineyard and Winery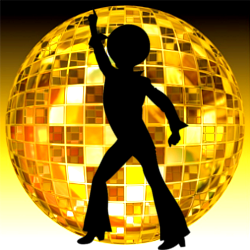 Murder Mystery. Dinner. Wine. Disco dancing. Any of those alone would be cool – but jamming them all together under one roof, on the same day at the same time. Wowzer! Must you dress like John Travolta? No. Should you? Yes. And yes, there will be a disco ball!
The Second Annual Georgia Mountain Needle Arts Festival & Retreat
April 26 – 28
LOCATION: Gilmer County Civic Center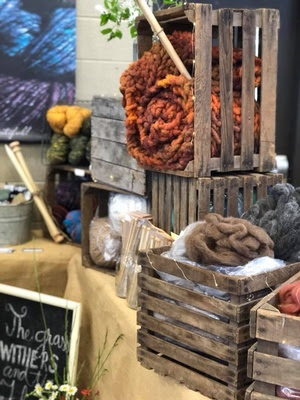 An absolute treat for knit, crochet, weaving, and rug hooking enthusiasts! Attendees of this event will gain access to a variety of vendors and educational resources. Needle artists will enjoy shopping for yarn, beads, hand dyed materials, artisan fiber, felted rug supplies, wood turning products, and more!
Chimps Rock
April 26 – 27
LOCATION: Project Chimps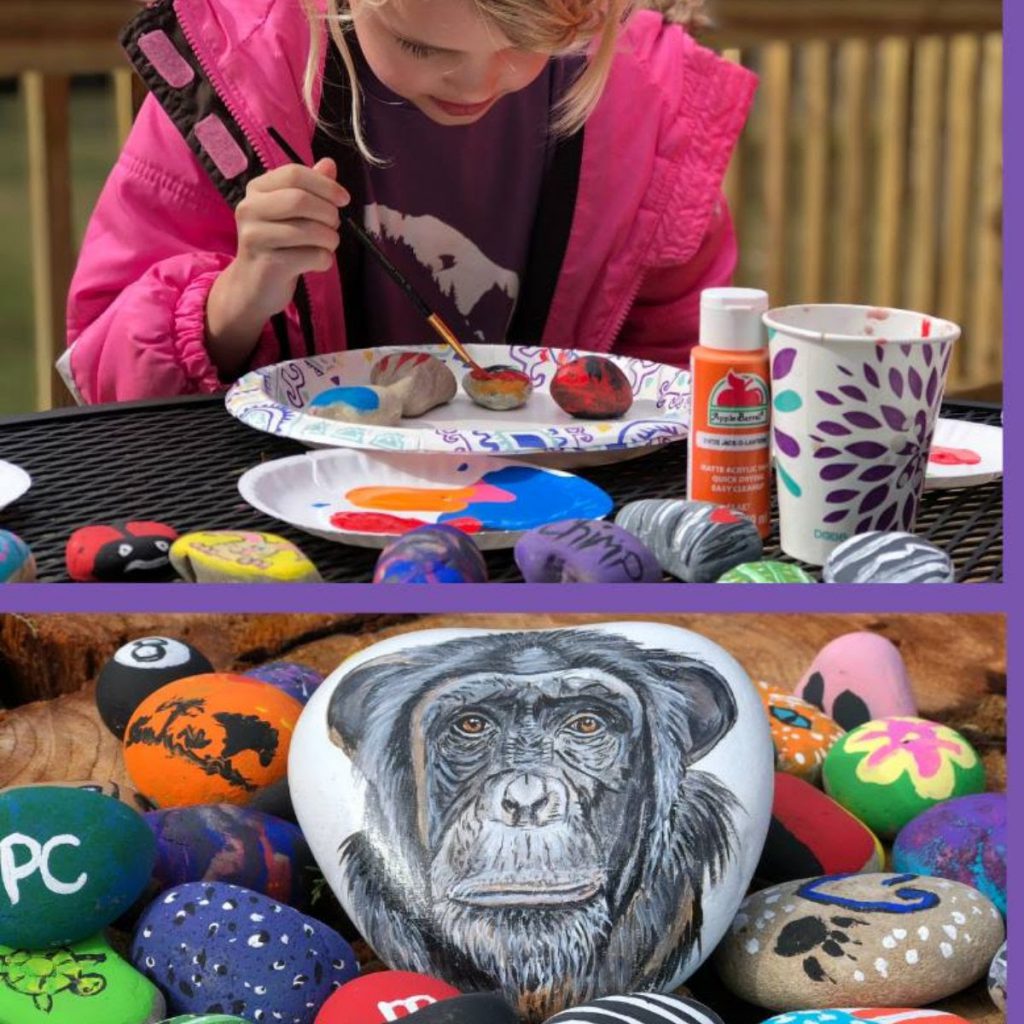 Kids and kids at heart will enjoy this special day of art and discovery at the Project Chimps sanctuary for former research chimpanzees. Spend a few hours with the chimps to see their forever home. Each guest will receive a rock to paint and while it dries, tour the sanctuary and learn about the lives of the chimps!
4th Annual Blue Ridge Trout Fest & Outdoor Adventures
April 27
LOCATION: Downtown Blue Ridge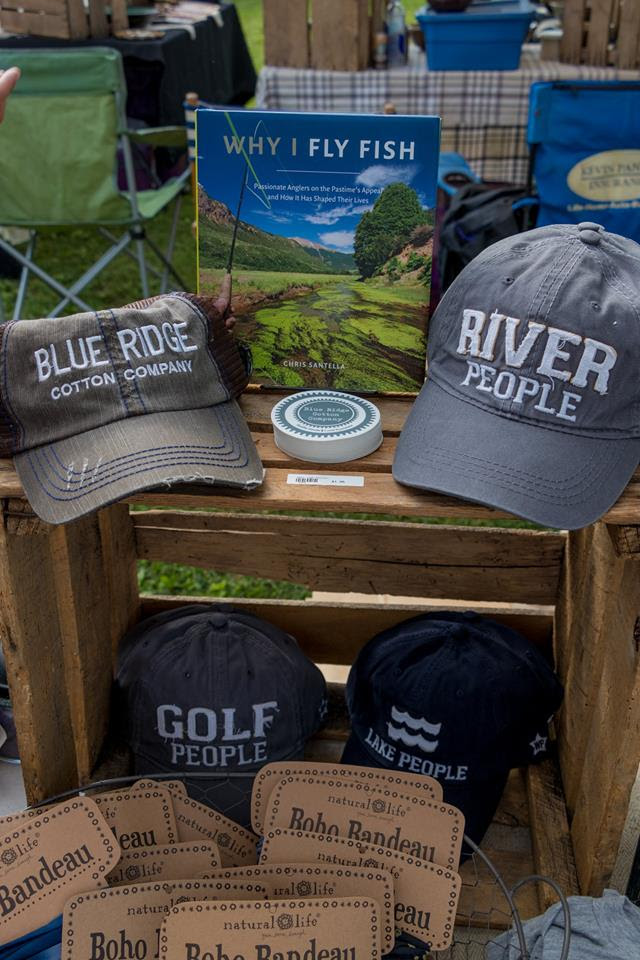 Fly-fishing is great fun! It's outdoorsy, challenging, technical and rewarding especially in Blue Ridge, the Trout Capital of Georgia. The Trout Fest will feature free fly-fishing seminars, fly-tying, fly-casting, and a casting pond will be available. Learn about trout fishing locations around Fannin County from local experts and visit your favorite craft vendors. There will also be food, music, and lots of fun!
New Homes Added to Our Program
What do you want most in a vacation? If it's a magnificent mountain hideaway on a lakefront, with all the comforts of home but none of the pressures and stresses, you'll find it at the Blue Ridge cabin rental Happy Place. Located on the north end of Lake Nottely just 12 miles from downtown Blue Ridge, this beautiful, bright and cheery home is the epitome of happiness. It's a peaceful, welcoming place where you can rest and relax with loved ones, with breathtaking views from the wraparound decks providing the perfect backdrop from sunrise to sunset.You're welcome to bring up to two small flea-controlled dogs with you to enjoy the fun, relaxation and contentment of your stay at Happy Place, where the name really does say it all.
Recently Upgraded Cabins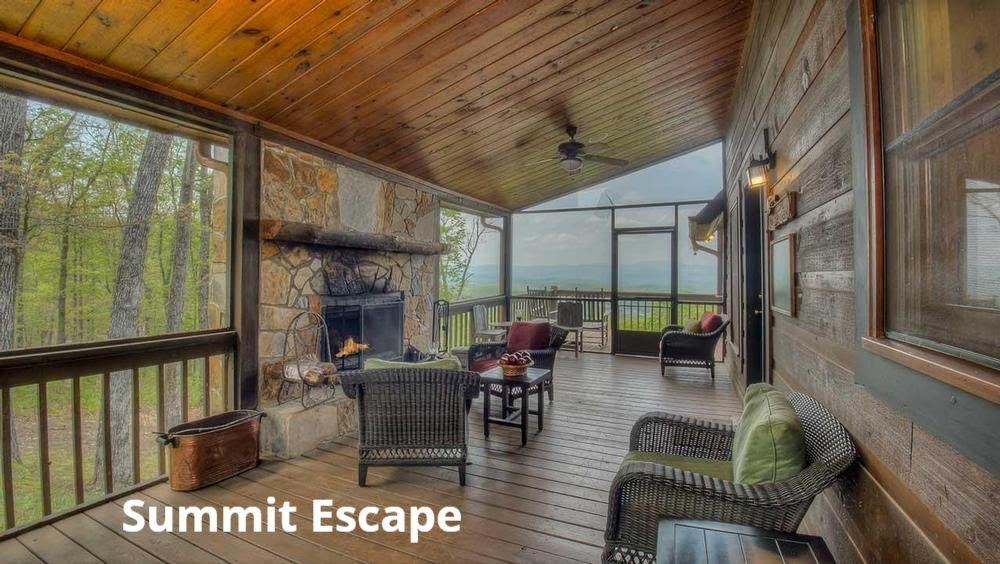 Escape to a mountaintop in Blue Ridge to a home with some of North Georgia's best views that extend out to two more states. Summit Escape is adjacent to 100 acres of pristine, undisturbed wilderness, yet is convenient to downtown Blue Ridge and McCaysville. There is no better place than this cabin's expansive wraparound deck or beautiful screened in porch to watch the area's abounding wildlife from wild turkeys, to deer and hummingbirds.
In Case You Missed It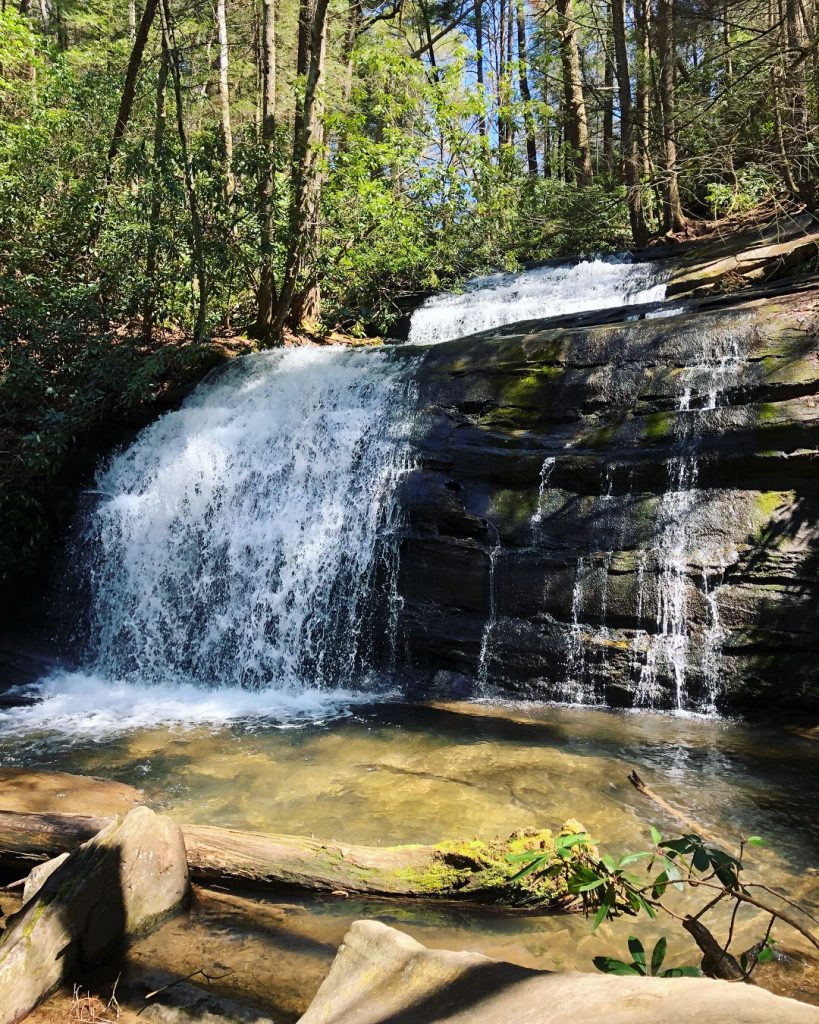 If you're looking for a scenic trail with beautiful falls at the end, and to check off a couple high profile hiking trails while you're at it, Long Creek Falls in the Chattahoochee National Forest in Blue Ridge, Georgia should make it to the top of your list. An easy to moderate difficulty rating, Long Creek Falls is a two-mile round trip "out-and-back trail" that sits directly on the Appalachian Trail (AT), with access to both the Benton McKaye Trail and the Duncan Ridge Trail. Uniquely, the Appalachian Trail and Benton McKaye Trail run together as one route during this particular section of the footpath. Keep Reading.
Thank you again for giving us the privilege of serving you. If we can ever be of assistance, please visit us online at www.escapetoblueridge.com email us at reservations@escapetoblueridge.com or give us a call at 1-866-618-2521. We look forward to seeing you soon!
Many happy returns,
From all of us at Escape to Blue Ridge