With times being what they are many of us are working from home and doing virtual school as well. We know that constantly being cooped up in the house can get old really fast, so we invite you and the family to come escape with us!
Since everything is online anyways, who says you have to do it at your home? Bring your work and virtual school with you and come to your Blue Ridge home away from home for a change of scenery. You can still get everything accomplished but you can do it while looking at beautiful mountains or relaxing by the fire! Then after the work is finished unwind with fun activities all around Blue Ridge!
Change of Scenery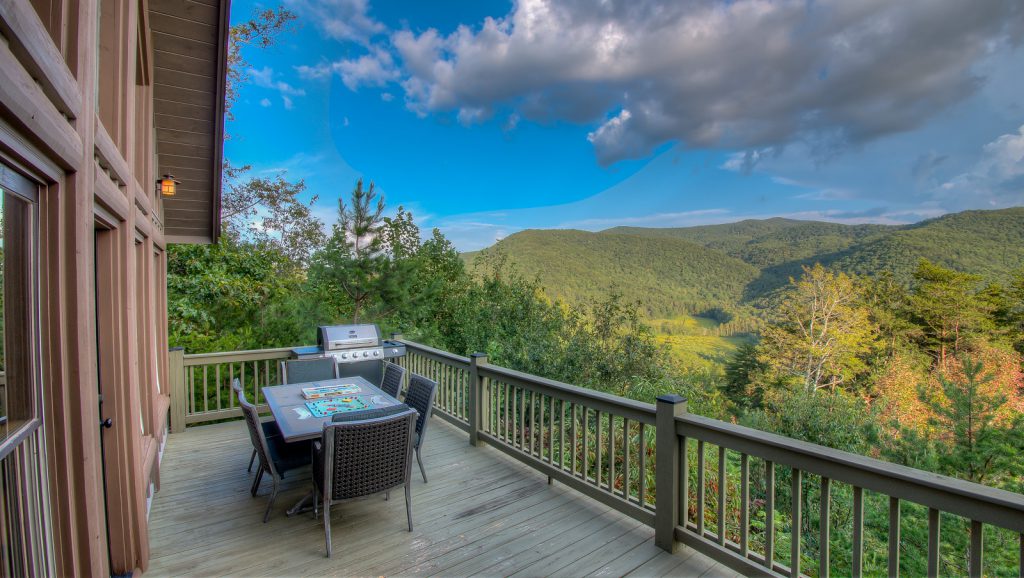 With over a year in these crazy times, we can all agree that we are pretty tired of being cooped up in the house all day looking at the same four walls. Plus, there is not much variation in our everyday routines. Wake up, virtual school, homework, dinner, and bedtime. It can be hard for adults to keep focused when you're doing the same thing over and over, and it's especially challenging for kids.
In fact, many adults and kids alike have developed mental health issues being isolated from the rest of the world and not having our regular socialization opportunities. And always trying to find new and wild ideas to keep yourself and the kids entertained is a chore in itself. We know that you and the kids still have work to do but why not do it somewhere else, like in Blue Ridge? The fresh change of scenery will be just what your family needs to feel renewed and focused once more. Getting out of the house and somewhere new can also help with mental health. It'll be a much-needed getaway for the whole family!
Spacious Cabins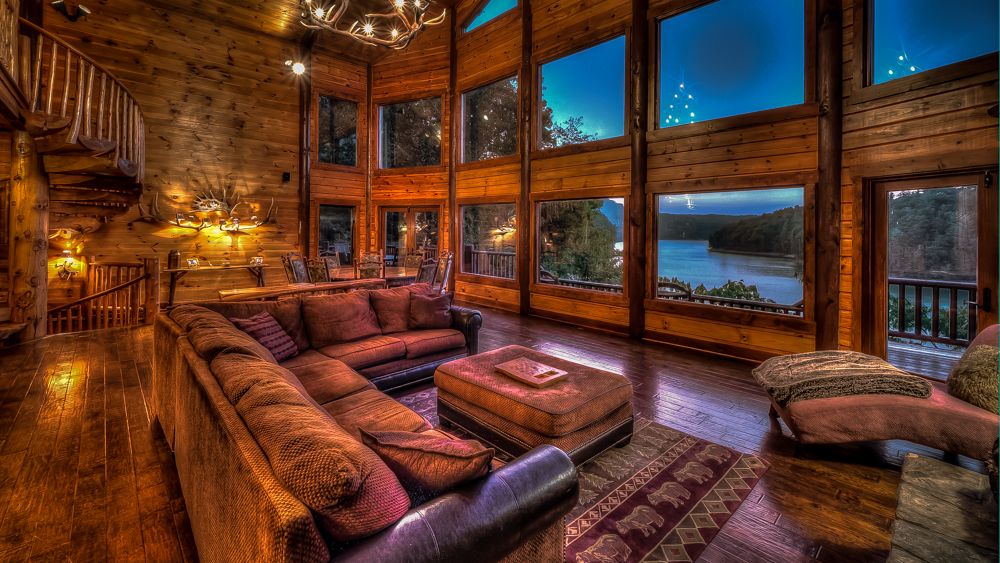 At Escape to Blue Ridge we pride ourselves on our spacious cabins that are stocked with all the best amenities. Everyone will have their own space to spread out and get their work done during the day.
Work on the back porch overlooking the beautiful Blue Ridge mountains or inside by the cozy fire or even lounging on one of the cabin's many comfy beds. Wherever you choose to work you can be sure you won't be distracted and will be able to fully focus on the task at hand. After school is finished, have the kids take advantage of the game room where they can play foosball, air hockey, and board games to their heart's content. Then enjoy a delicious home-cooked meal in the beautiful, spacious kitchen. After dinner head outside for a bonfire and eat lots of s'mores! With amenities just like this and more, you and the family will be set for your stay!
Get Outdoors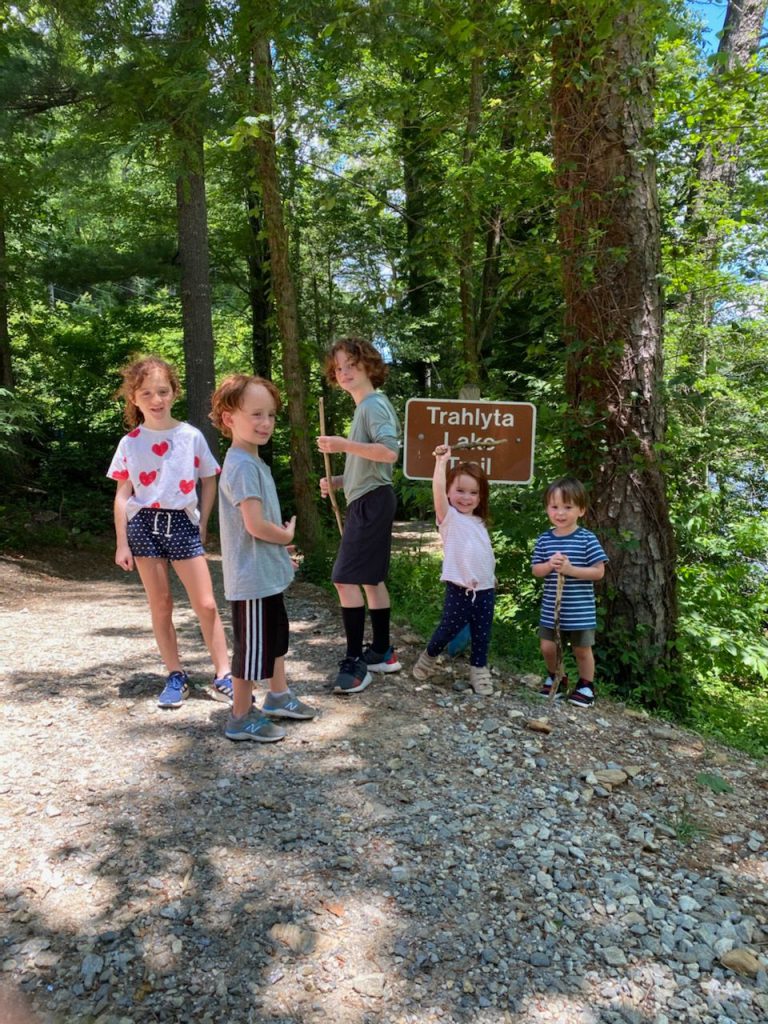 One of the great parts about Blue Ridge, especially in these times, is it's easy access to so many wonderful outdoor activities! After being cooped up in the house for months you'll love a chance to get outside and breathe in the fresh mountain air.
During breaks and after school grab the family to explore countless hiking trails, rivers and streams, waterfalls, mountain peaks, and more! The possibilities are endless! Though one thing is for sure, whatever your outdoor adventures entail, you'll enjoy escaping the world and being one with nature. That's just the way life was meant to be lived!
After School Fun
When the school day is done there's lots of fun to be had in Blue Ridge for kids of all ages! Unwind and have a blast with fun activities the whole family will enjoy!
-Expedition Bigfoot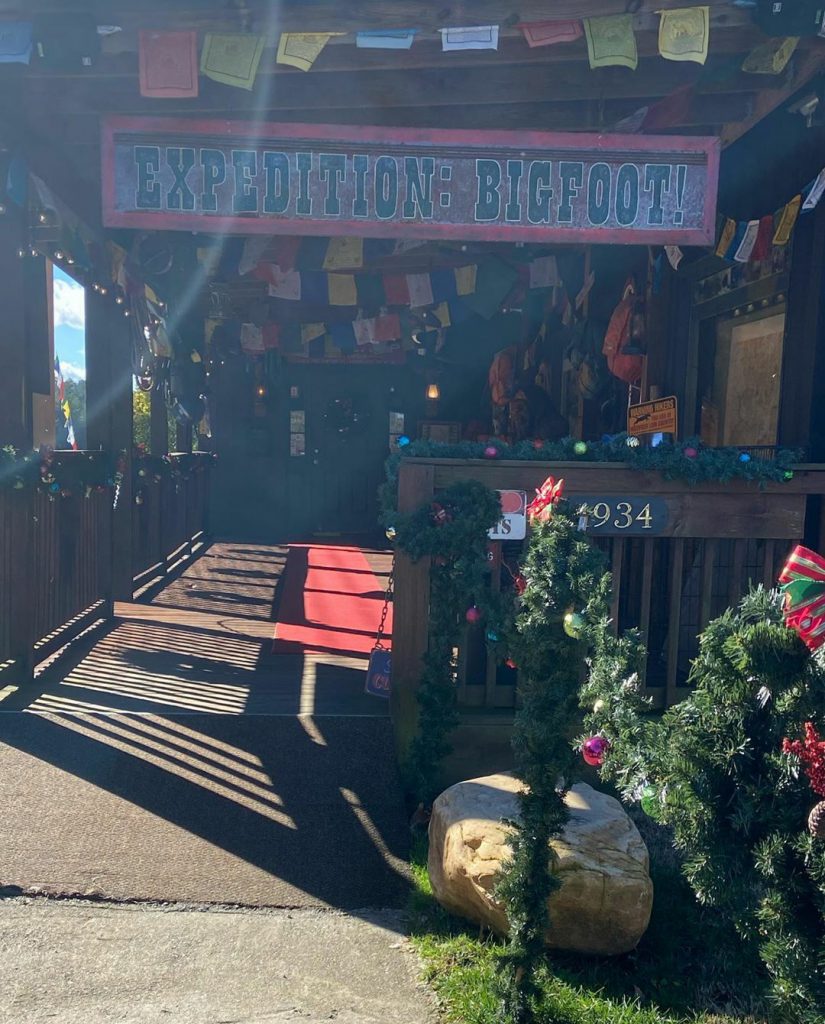 Let the kids come face to face with none other than Bigfoot himself at Expedition BigFoot: The Sasquatch Museum. Explore the museum to find all sorts of artifacts, life sized exhibits, photos and maps of Bigfoot sightings, the Bigfoot research and Tech Vehicle, and so much more! Not only is the museum a blast for kids but it's educational too. It's the perfect place for a fun filled, family outing!
-Hikes to Waterfalls & Swinging Bridge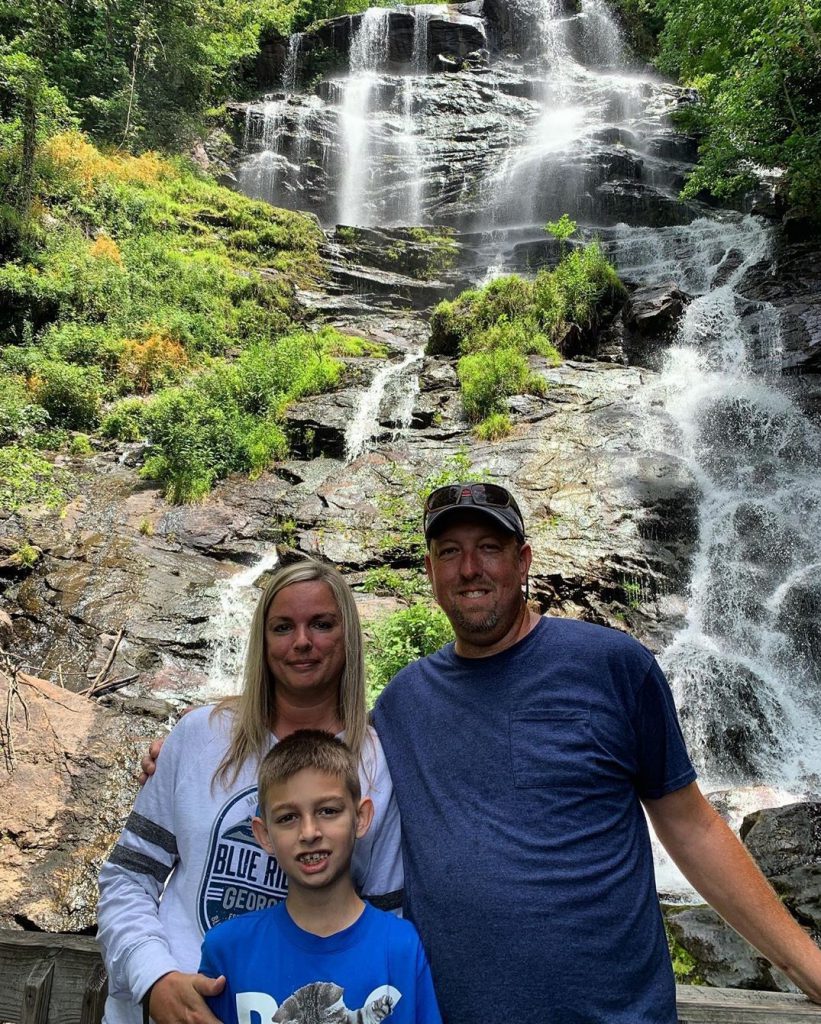 Take advantage of the outdoors and go for a hike to one of Blue Ridge's waterfalls or the Toccoa Swinging Bridge. They'll love getting a chance to go outside and explore. With so many kids nowadays attached at the hip to electronics this will be the perfect opportunity to get them out and enjoying nature. Be sure to take some great family photos while you're out hiking as well!
-Blue Ridge Scenic Railway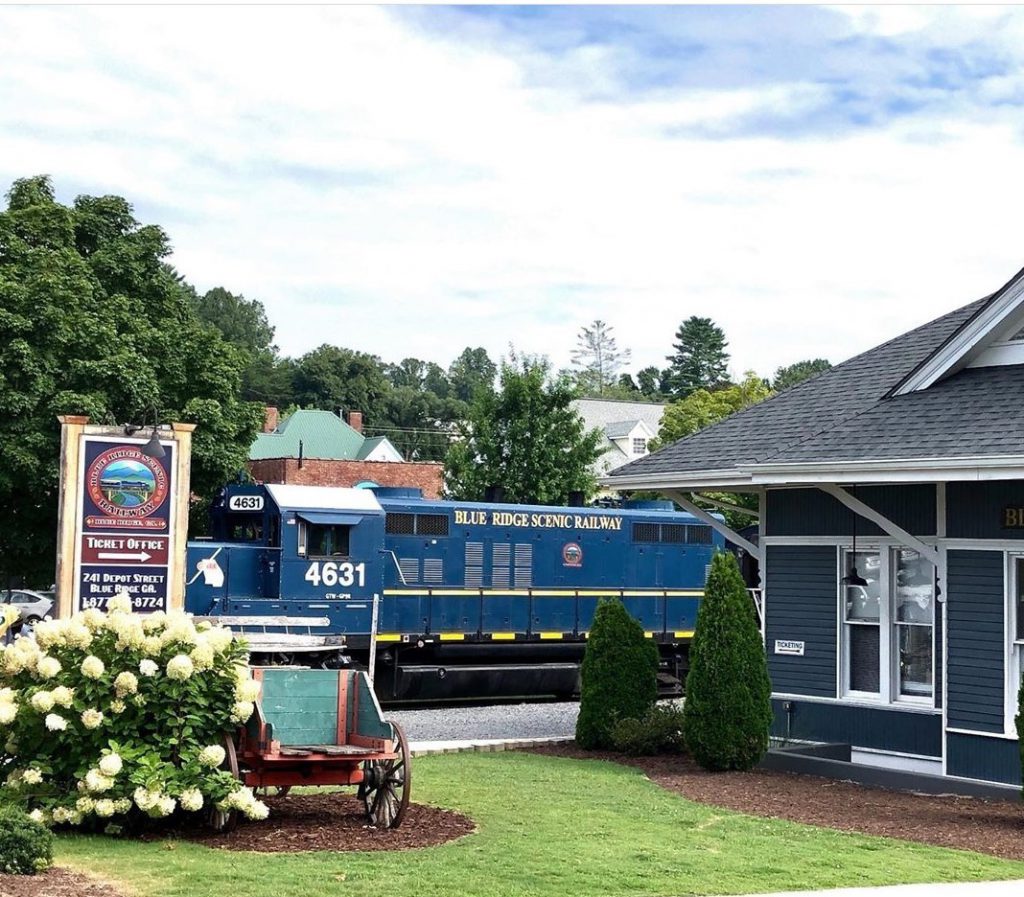 Most kids simply adore trains, it's just in their nature. So why not fulfill that love by taking them on a scenic train ride through the beautiful Blue Ridge? They'll have an absolute blast choo-chooing along with the train as it rolls down the tracks. And if you're visiting during the Christmas season you and the kids can even hop on a special "Santa Express" ride. There's a reason people from far and wide love riding on the Blue Ridge Scenic Railway; it's a great experience the whole family can enjoy.
-Lilly Pad Village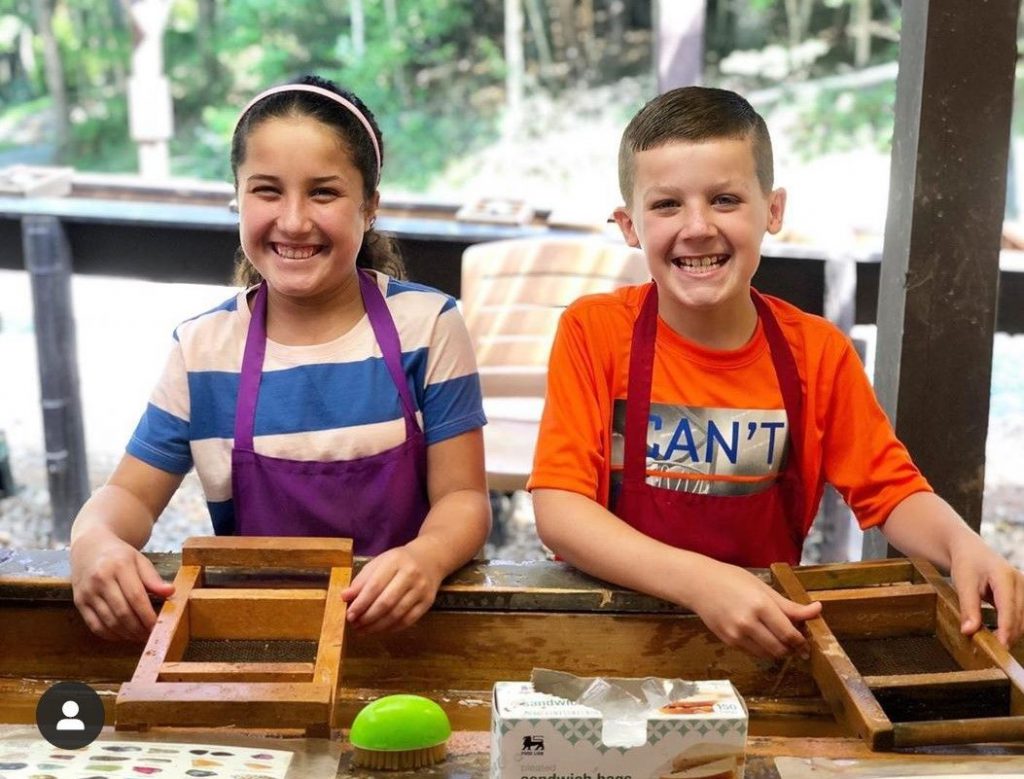 Kids love to interact and use their hands, so the Lily Pad Village is just the place for them. There's something for kids of all ages like gem mining, fishing, mini golf, and more! The gem mining experience is fun, interactive, and educational. Dig through the trays to find beautiful gemstones and the staff will even provide you with educational information on what you've found. Your kids will come home with a full stash of rocks and gemstones!
-Mercier Orchards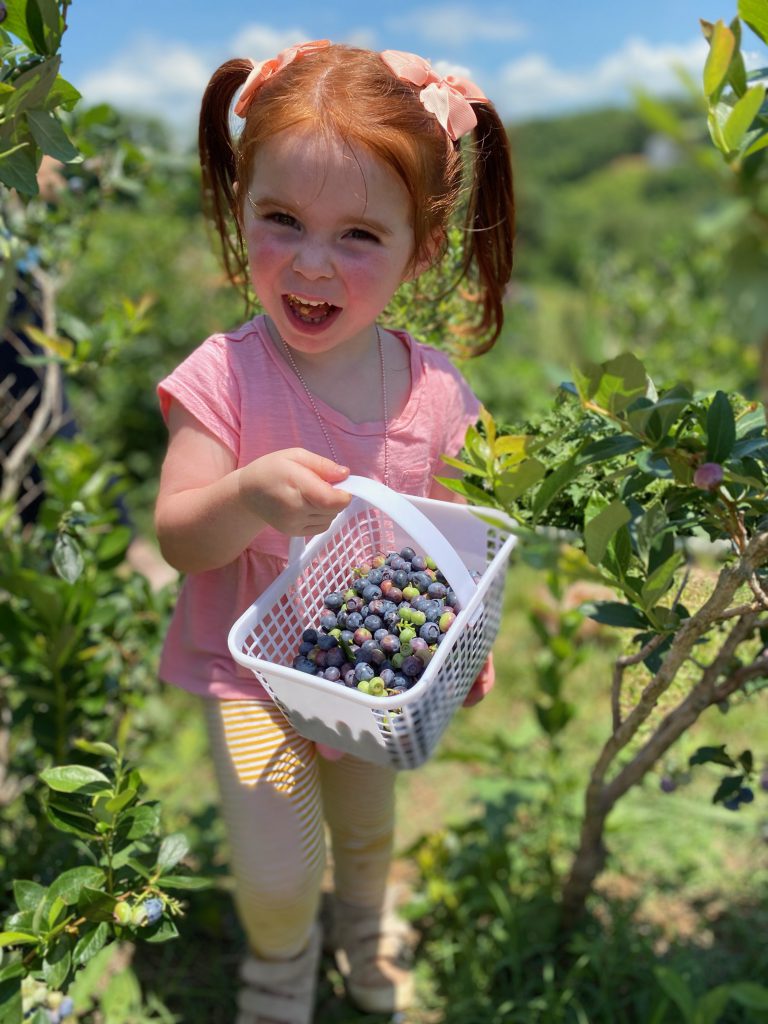 Mercier Orchards is by far one of our visitors favorite attractions. Famous for their U-Pick events your kids will get a chance to roam the orchard finding the best apples. And Mercier doesn't just grow apples; they grow strawberries, blackberries, blueberries and peaches as well, so there's always something tasty to pick. Also enjoy some of their delicious baked goods and meals from the bakery and market cafe. There's nothing like a warm, fried apple pie to end the day and we dare you to not indulge on their apple cider donuts!
-Horseback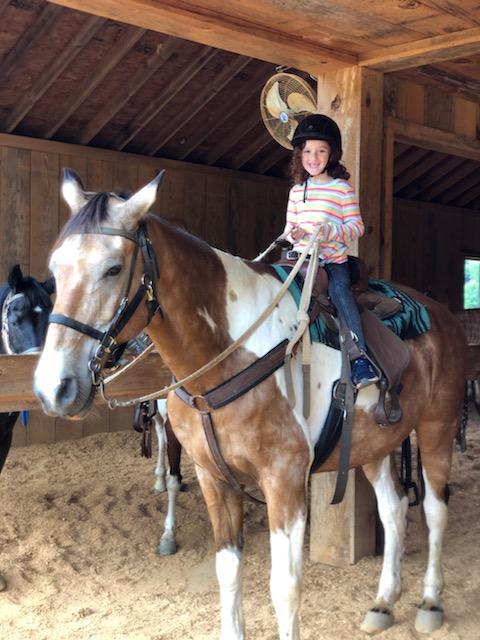 Another thing that kids love is horses! Not only does it teach them horsemanship, but horseback riding is a great way to build up self confidence and see the world from a new perspective. So take the kids on a horseback riding excursion through the forest, past lakes and rivers, and gaze up at the stunning mountains all around you. It's the perfect adventure the whole family will love!
-Sweets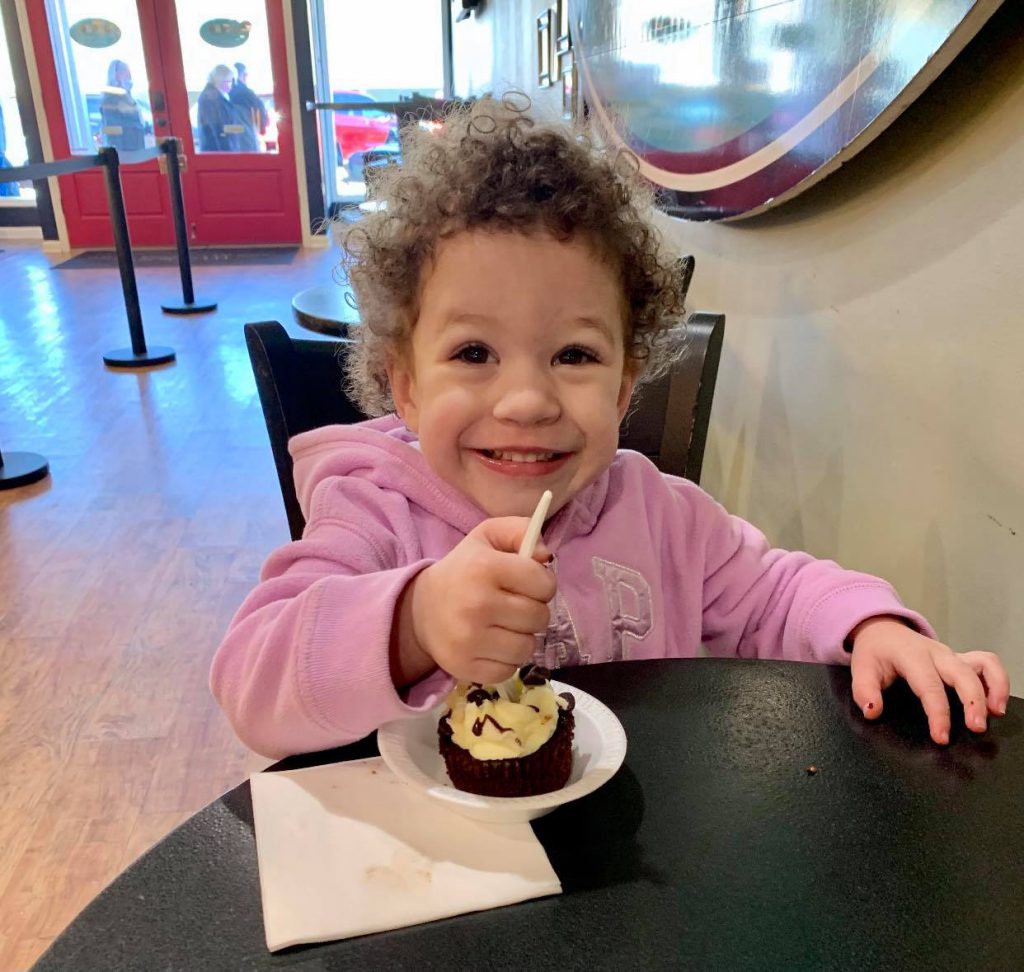 And every kid of course has a sweet tooth, so be sure to take them for the best desserts in town! Enjoy cakes and cookies at The Sweet Shoppe or Mona Lisa's Dessert House. Or fudge and ice cream at The Chocolate Express. The sugar possibilities are endless and this writer's mouth is watering just thinking about all the local sweets!
-Activity Book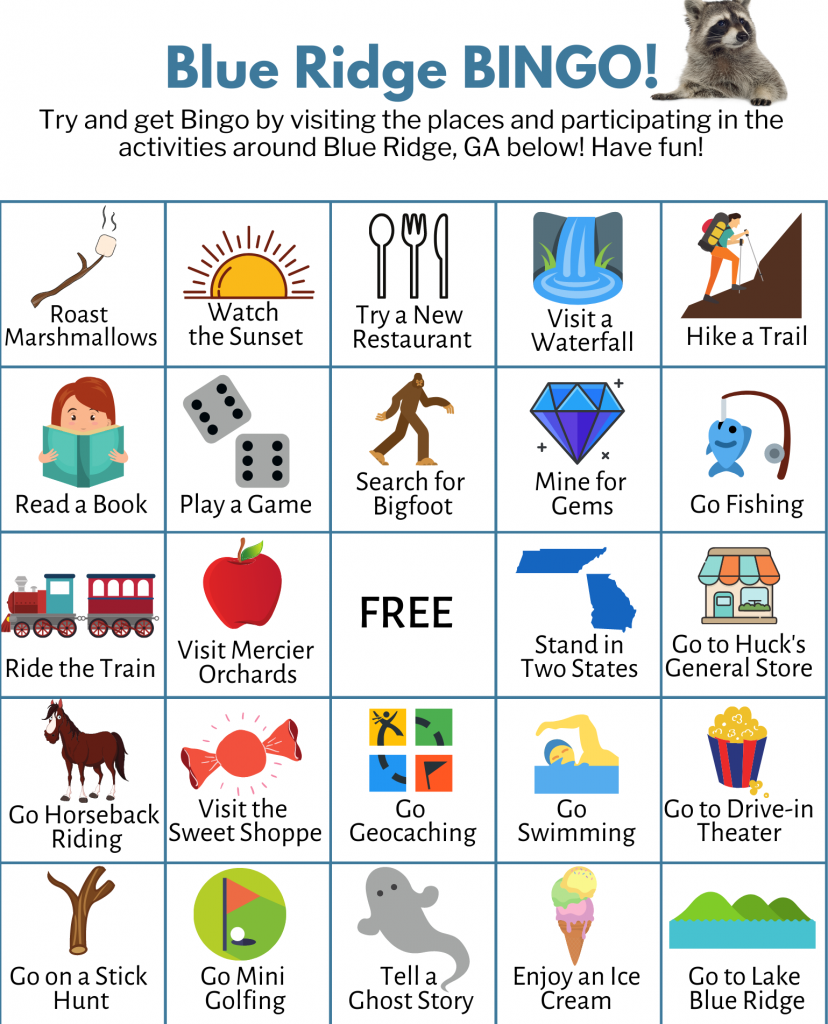 Another great way to get the kids out of the house is with our Kids Activity Book! Send them on a scavenger hunt to find all kinds of outdoor items. Or have them check off a bingo box for each place they've visited. And even have them help Ricky the Raccoon with identifying forest creatures, counting, and more. It's a great way to get kids learning and having fun while they do it! Stop by our Property Management offices to pick up a copy or download your own copy: www.escapetoblueridge.com/blue-ridge-georgia-activity-booklet.pdf