Start your morning off right with a delicious breakfast! Blue Ridge is home to many great local spots where you can feast on eggs and pancakes, and drink all the coffee you need to keep you energized for your day of exploring. Breakfast is the most important meal of the day afterall, so enjoy a scrumptious start to your morning at one of the 13 wonderful local breakfast spots and cafes:
Blue Ridge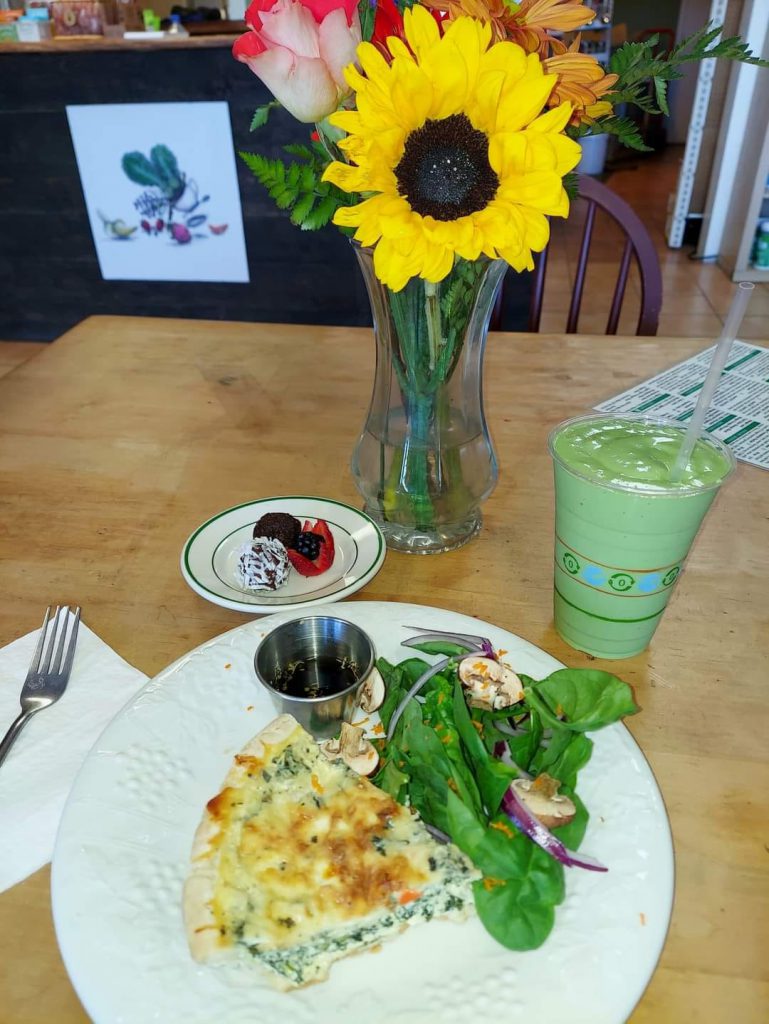 Looking for a healthy morning breakfast? Blend Superfood Cafe offers delicious smoothies, quiches, and acai bowls made with the healthiest of ingredients that nature can offer! Their amazing acai bowls are all made of gluten free organic granola, organic fruits, superfoods and nuts; but you can choose what goes into your bowl. If you're in a rush, they even have a grab and go cooler where you can pick out foods like quiches, salads, puddings, mooses, and more. And don't forget to grab a smoothie before you go!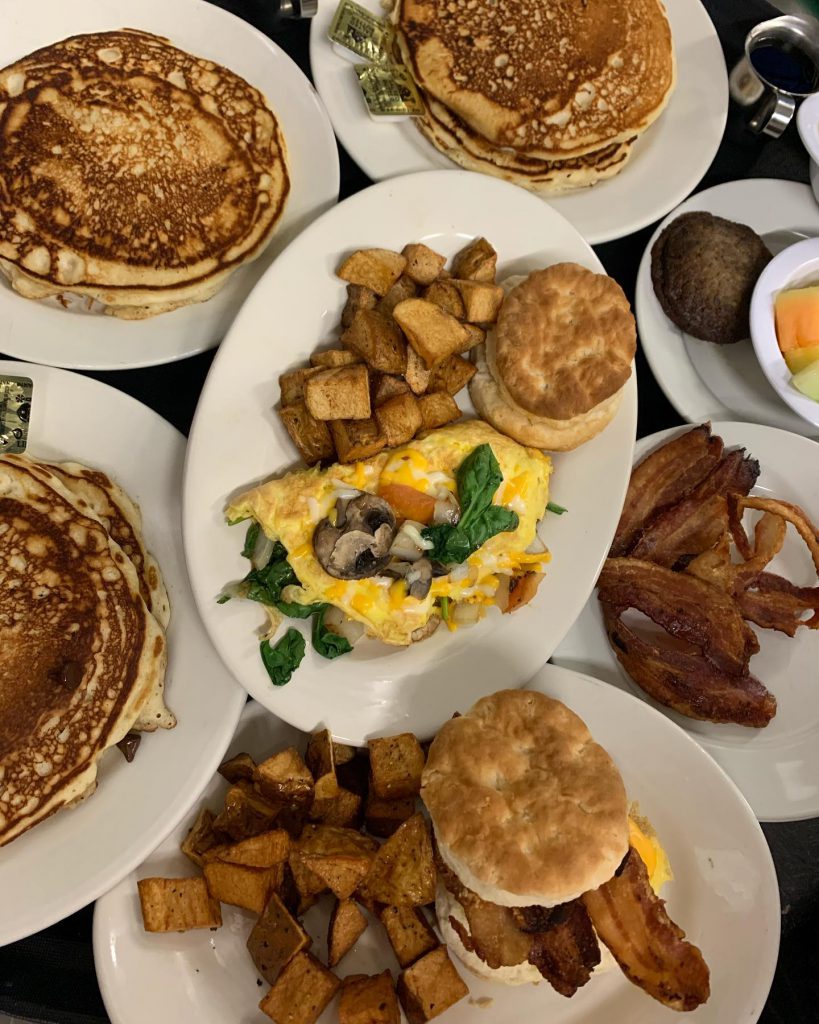 Bumblebee's Cafe has been serving tourists and Blue Ridge locals alike for many years! And if you're looking for some good old fashioned southern cooking, Bumblebee's is the place to bee! 🙂 With so many amazing breakfast options to choose from you won't even know where to begin! Enjoy something sweet from the 'Pancakes, French Toast, and Waffles' menu or keep it in the mountains with the 'Blue Ridge Benedict'. They also offer country fried steak, omelets, breakfast sandwiches, and lunch options as well. Breakfast and Lunch are served up daily at Bumblebee's from 8am – 2pm!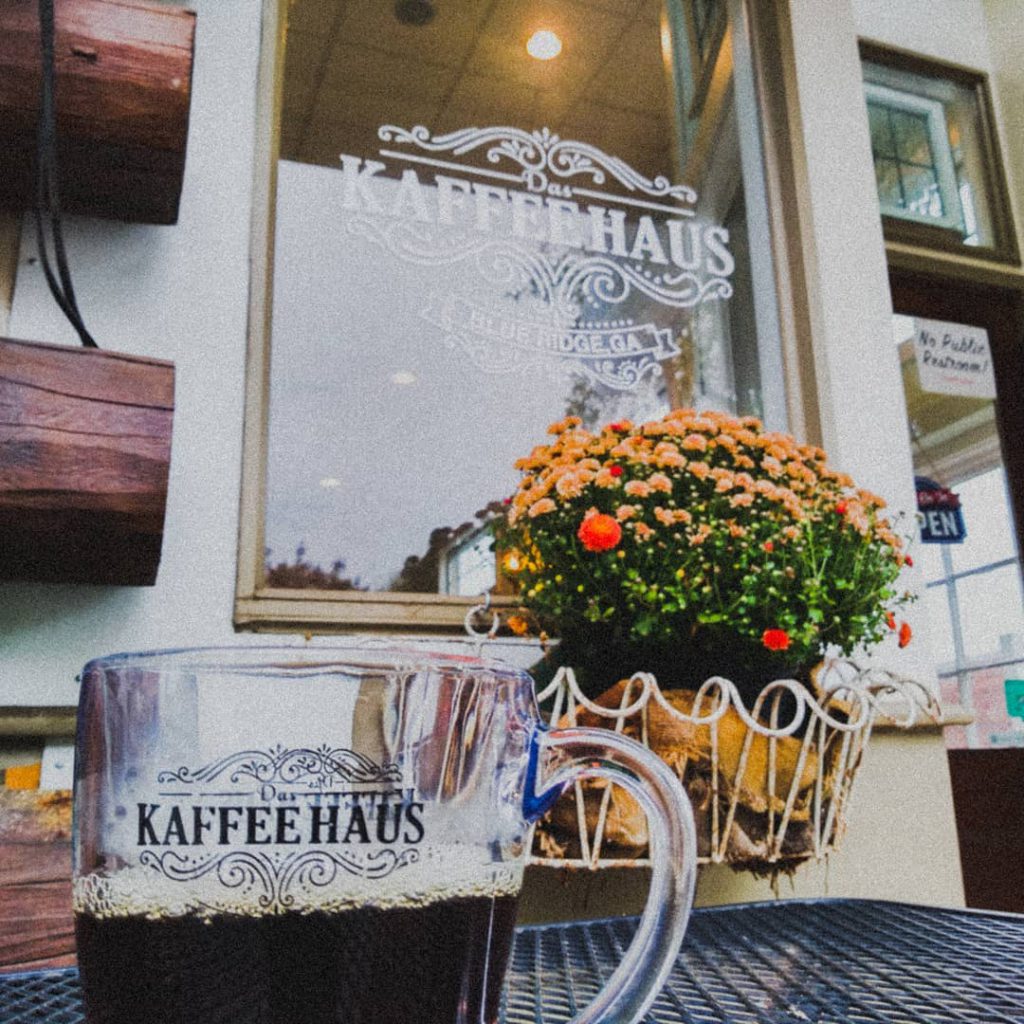 Bring the taste of Europe to North Georgia with a coffee or sweet treat from Das Kaffee Haus! They offer traditional European coffee drinks like espressos, cappuccinos, and more from their special European blends. But don't worry, they can create your favorite coffee based drinks as well. You can even buy a bag of beans to bring back with you and brew your own coffee back at the cabin. We love getting a coffee from Das Kaffee Haus and enjoying it on their outdoor patio overlooking the Blue Ridge Scenic Railway and the bustling town of Blue Ridge. And while Das Kaffee Haus mainly just offers specialty coffees they do have a limited selection of desserts, truffles, and now offer bagels as well. It's the perfect place to stop for a quick bite to eat and a drink that will wake you up!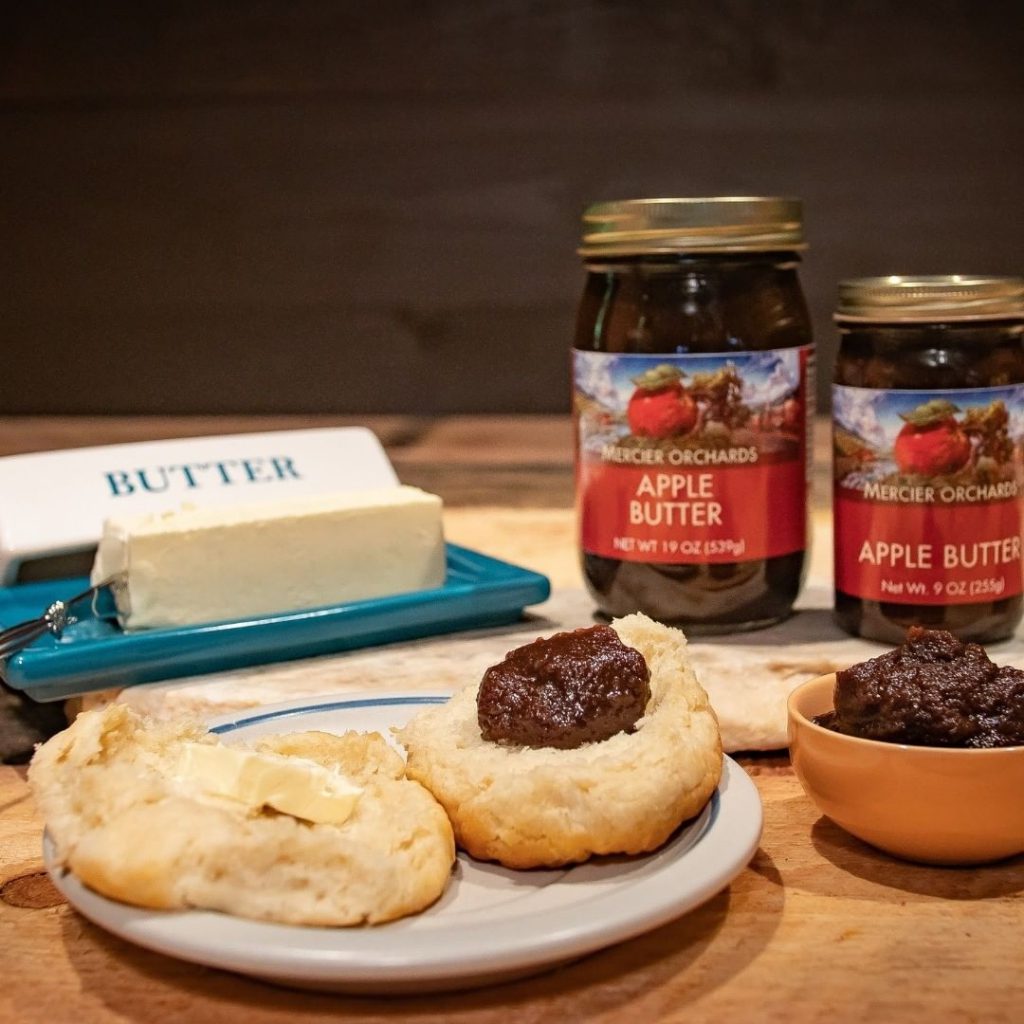 Drop by the Mercier Orchards Cafe from 9am – 1pm Saturday – Monday. They serve up both breakfast and lunch options that will make your mouth water. For breakfast you have to get some of their 'Buttered Biscuits with Warmed Apple Butter,' they just hit the spot! Pair it with eggs, bacon, or grits for the perfect southern breakfast. Then after breakfast stay in the cafe for an apple cider donut or warm fried pie, it's never too early for dessert!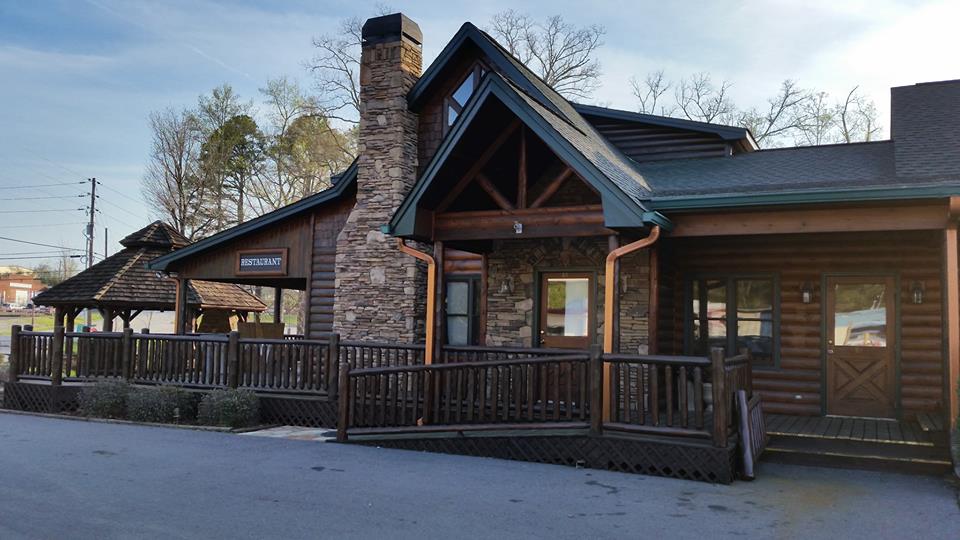 Come to Pete's Place Family Restaurant for classic American eats! This rustic spot has plenty of room for your whole family and is open Thursday thru Saturday and Mondays & Tuesdays. Pete's Place has it all; from omelets, biscuits, pancakes, and so much more! Their food will hit the spot! Choose from one of their menu's combos or create your own, pairing together all of your favorites.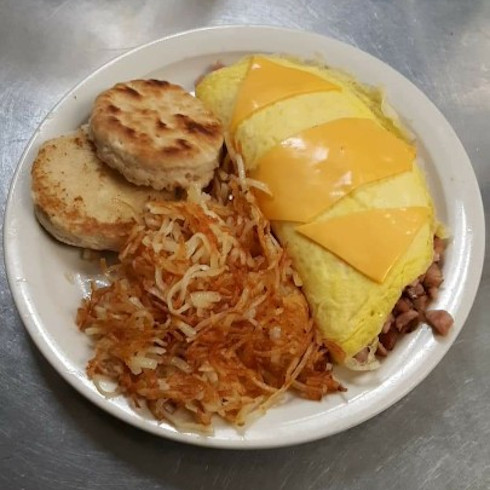 More American eats and amazing brunch options await you at Serenity Garden Cafe. Enjoy breakfast outside on the patio or inside listening to the calming sounds of the indoor fountain. Breakfast is served from 8am to 10:15am Wednesday – Monday, and on Sundays breakfast is served till 11:30am. We love their 'Western Omelet' and the 'Country Fried Steak with Gravy' but you can never go wrong with pancakes or French toast! Choose your entree and then pick your sides from grits or hash browns, and toast, a biscuit or an english muffin. You can also request a side of eggs any way you like or a side of meat: bacon, sausage patties, or ham. You'll love Serenity Garden Cafe's delicious homemade food and relaxing atmosphere!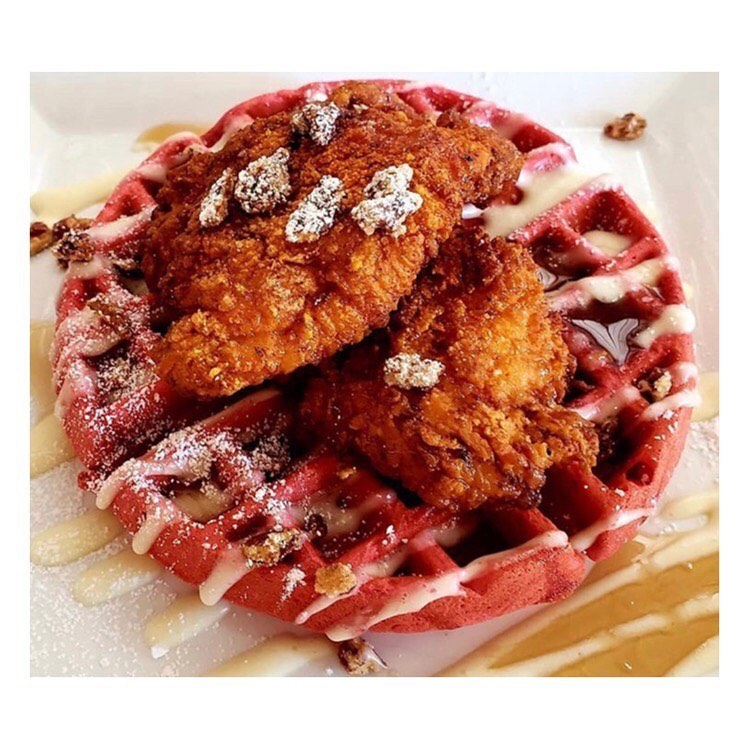 We love The Black Sheep at all times of day but we especially love their weekend brunches! They have the largest bar and outdoor patio in Blue Ridge so there's plenty of room to spread out and enjoy the great atmosphere & live music. You can even bring along your pup to join in the fun! Brunch is offered at The Black Sheep every Saturday & Sunday starting at 11am. You can enjoy their 'Crab Cake Benedict' or the 'Creme Brulee French Toast'. The  'Chicken Red Velvet Waffle' is a favorite of many of our guests because the delicious fluffy waffle is topped with a cream cheese glaze, bourbon syrup, pecans, and Nashville style hot chicken. And don't forget to pair your meal with one of their amazing Bloody Mary's! Come see what makes The Black Sheep 'The Best Brunch in Blue Ridge'!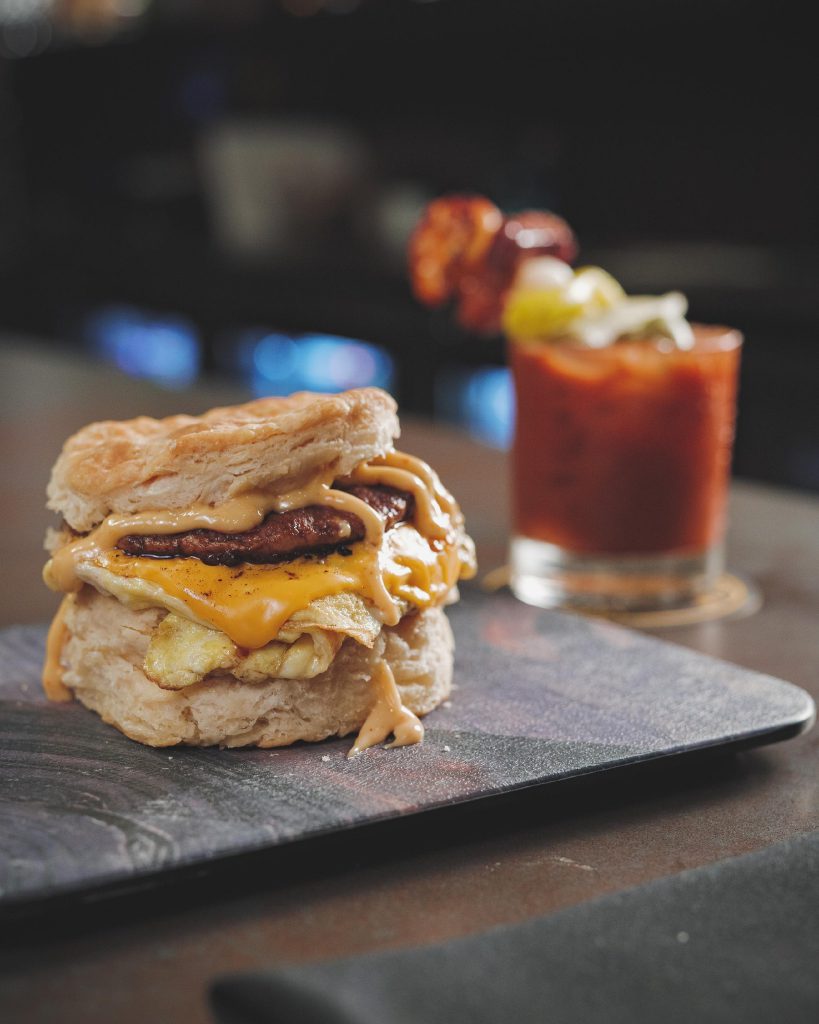 The Dogwood is a wonderful spot in the heart of Blue Ridge to start your mornings with friends and family. With 150 outdoor seats, a beautiful mural, and 100+ year old trees you'll have plenty of beautiful places to relax. Here you can enjoy the biggest and most delicious biscuits you've ever seen! Each of their Bigfoot Biscuits are made from scratch and are filled with fresh, flavorful ingredients. The Dogwood also has a full bar with incredible craft cocktails like Bloody Mary's and Mimosas. Come on out to The Dogwood for a great start to your morning!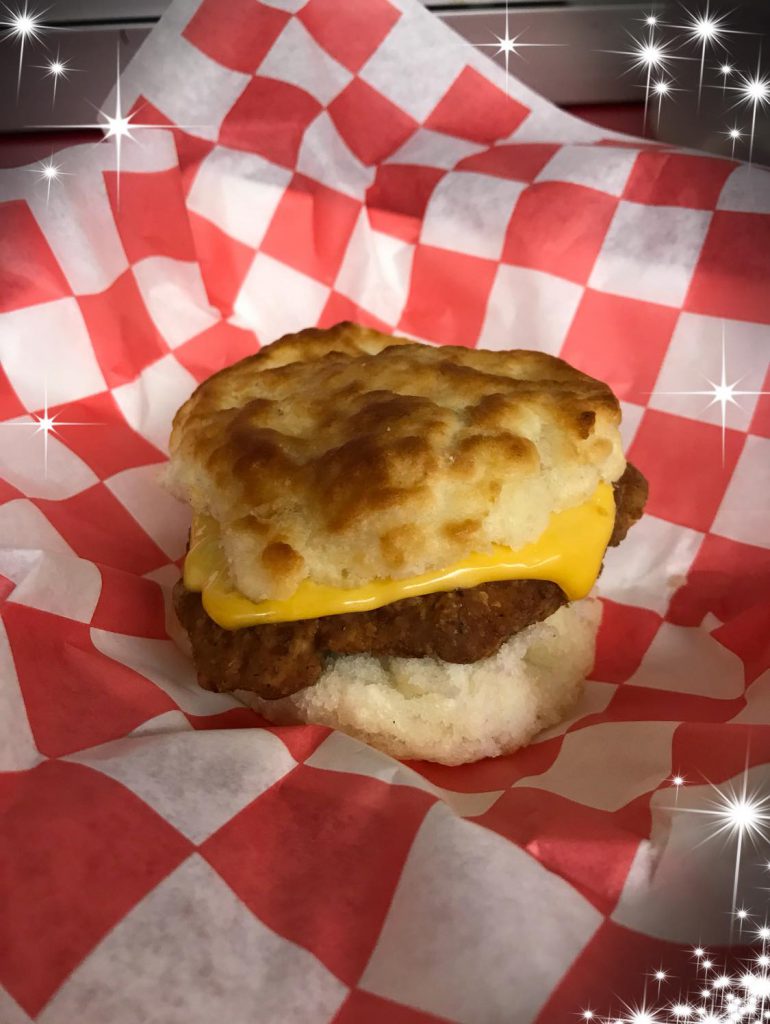 The Trailer Drive In offers a quick place to grab a bite to eat. They open at 5:30am everyday, except for Sundays, ready to serve you breakfast! Get the classic biscuit and gravy combo to go or try their biscuit sandwich. Create your perfect breakfast with your favorite biscuit and your choice of a side of meat and/or eggs. Grab your breakfast at the drive thru and hit the road for your day's big adventure!
Ellijay & the Copper Basin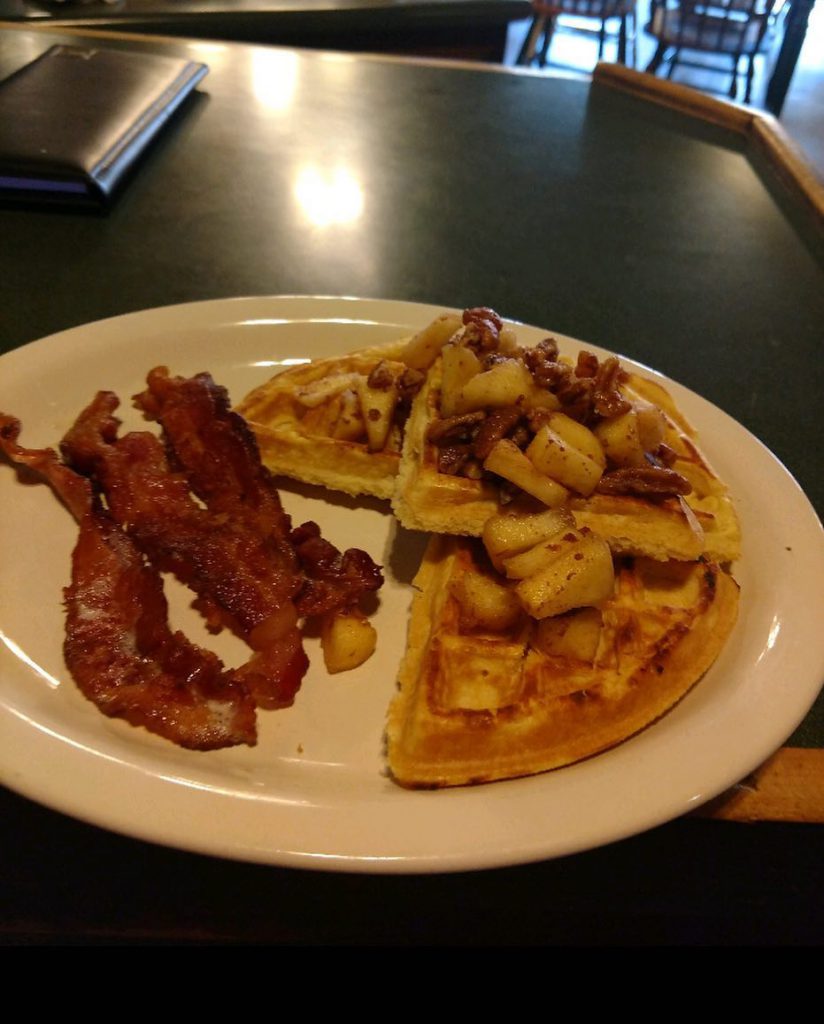 Visit the Cornerstone Cafe in Ellijay, GA for a delicious Southern home cooked breakfast. All their meals are homemade using fresh, quality ingredients. You can feast all morning long on the fluffiest pancakes, stuffed omelets, and so much more. You'll love the food and atmosphere so much that you'll want to come back again for lunch later that day. Cornerstone Cafe is open Monday – Thursday from 8am – 1pm and Friday – Sundays 8am – 2pm.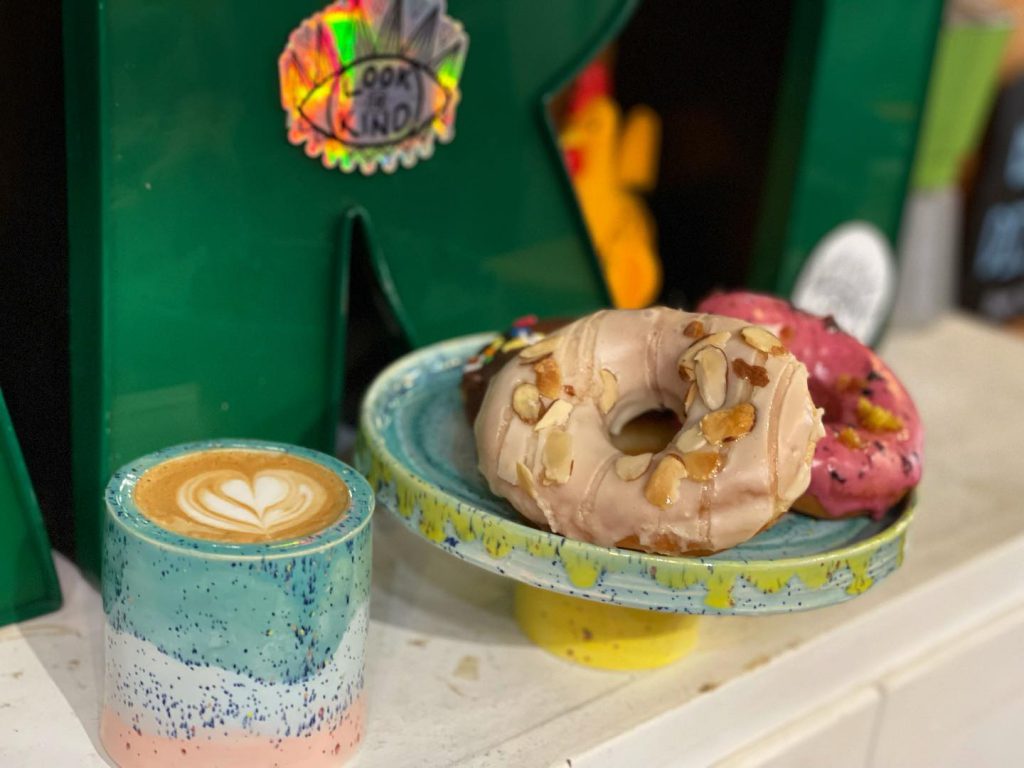 Ellijay has the cutest coffee house right off Main Street, Ellijay Coffeehouse. Enjoy a cup of coffee and pastry from the lounge inside or outside in the courtyard. As the name suggests the coffeehouse mainly offers specialty coffees; they also have pannis, pastries, and our favorite donuts. Grab a cup of joe and a raspberry lemon donut at Ellijay Coffeehouse, open daily from 7am – 6pm.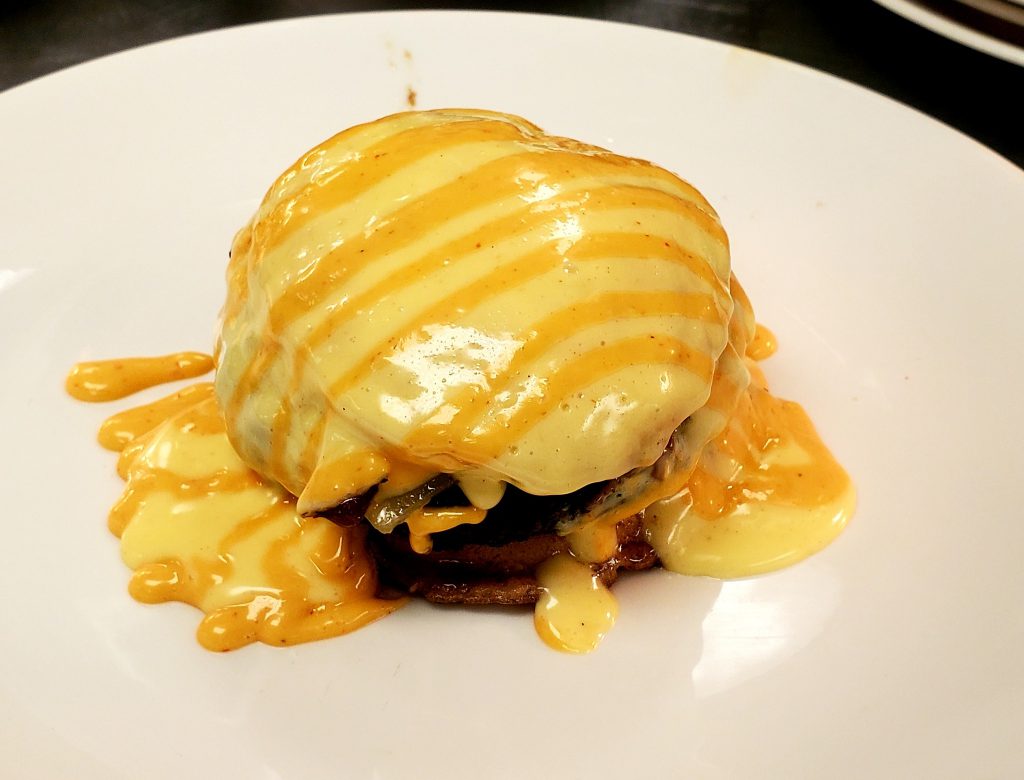 You won't want to miss Sunday brunch at Emily's Bar & Restaurant in Ellijay served from 11am – 3:45pm! Try one of their unique breakfast plates like the 'Egg Curry' or the 'Open Face French Toast Burger' which is served with caramelized onion, swiss cheese, bacon secret sauce and a fried egg. You can't go wrong with 'Classic Fluffy Pancakes' or one of Emily's Eggs Benedict options from the 'Benedicts Corner' menu. From breakfast to dinner all of Emily's dishes are made with the freshest of ingredients and bring the taste of home right to your table!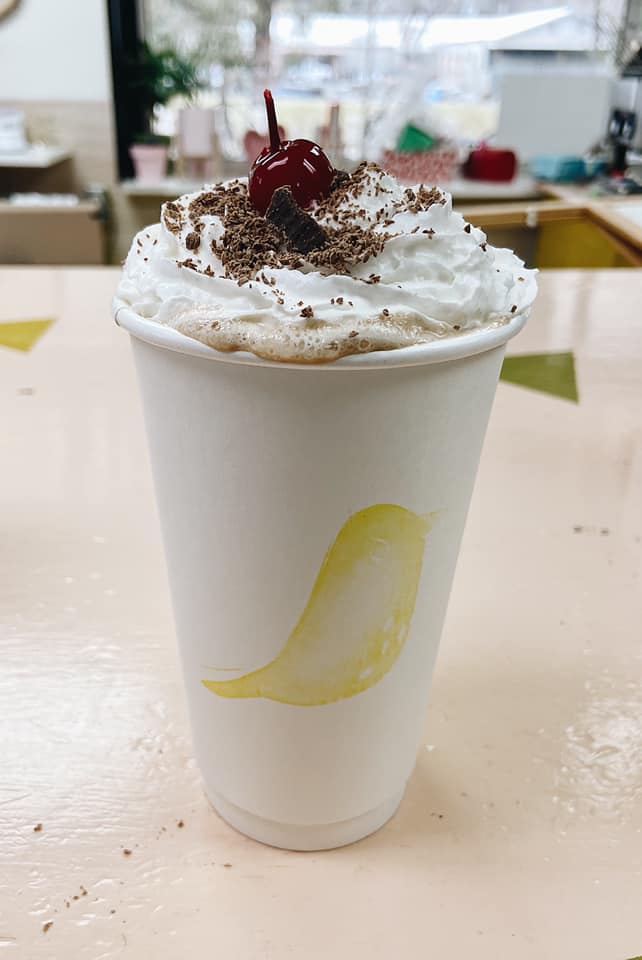 Enjoy a nice cup of coffee by the river at Yellow Bird Coffee Shop just across the border in Copperhill, TN. Here you'll find all your basic coffee flavors like cappuccinos, mochas, lattes, drip coffee and more. You can also pick up a small snack to go with your morning coffee like muffins, donuts, and yogurt. Sit riverside on the outdoor patio or get your coffee to go at the drive thru.