September is a time of transition, when summer is coming to an end, but the crisp nights promise something even better! Life at the lake goes on, apples are ripe and ready for picking, and weekend festivals feature
live music, BBQ and brews! Check out the events below and come stay with us this month.
UPCOMING EVENTS & ACTIVITIES
Picnic in the Apple Orchard
September 1st – 30th
Location: Deep Roots Orchard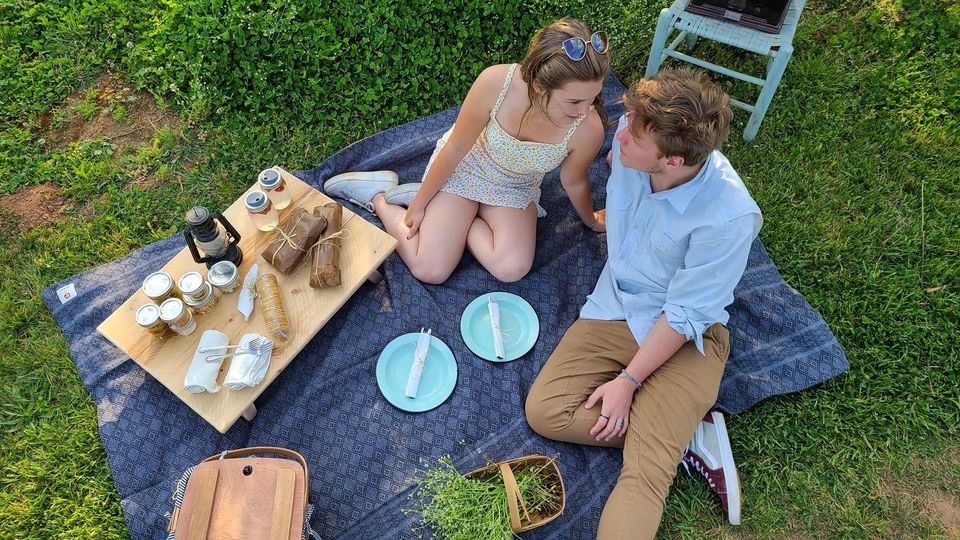 Picnic beneath the apple trees spring through fall at Deep Roots Orchard! Bring your closest friends and family to relax under the trees. Deep Root's will provide you with everything you need; the picnic basket, blanket, and food. All you need to bring is your wonderful self! Be sure to check out Deep Roots other group experiences like the "Special Occasion Picnic" and "Food, Folic, and Flow". Prices start at $27 per person; call 706-492-7753 to book your picnic today!
U-Pick Apples
September 1st – 30th
Location: Deep Roots Orchard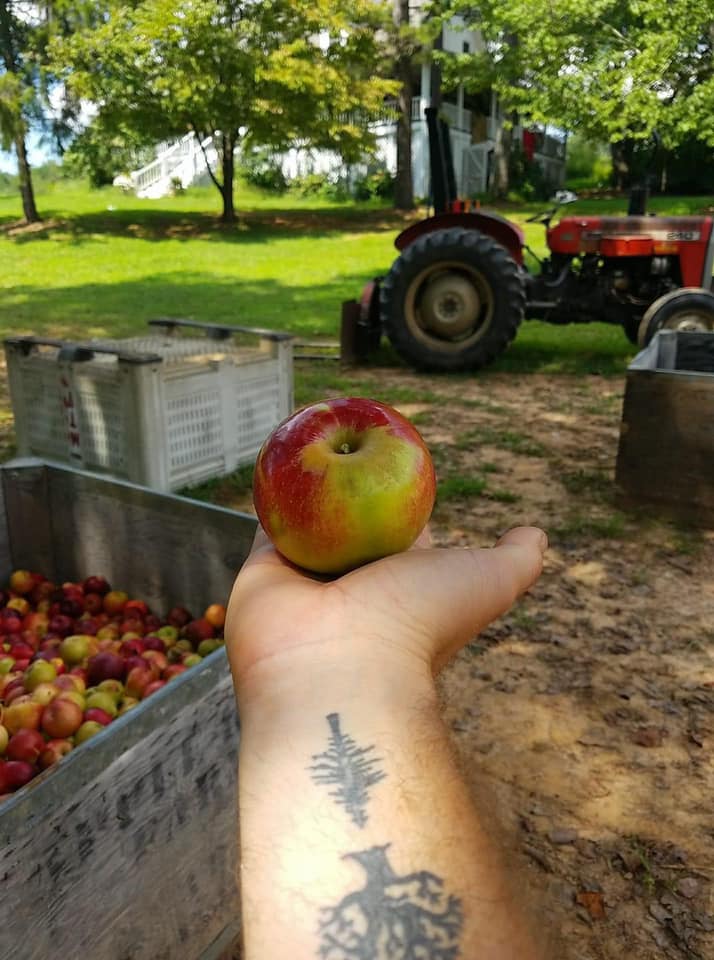 It's apple season! Pick your own fresh apples right off the tree at Deep Roots Orchard now through October 31st!
Sandy Toes & Salty Kisses
September 2nd – 19th
Location: Blue Ridge Community Theater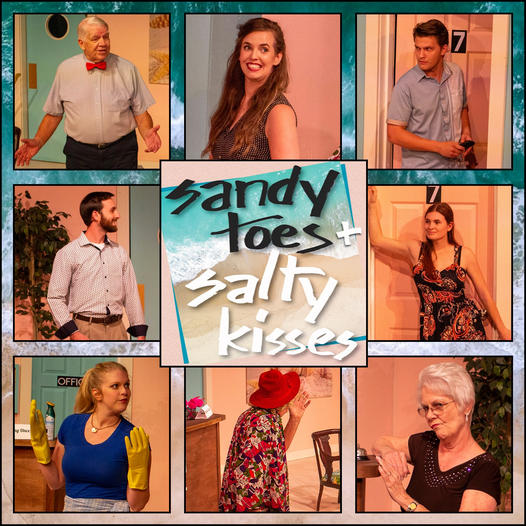 This comedic play takes place at The Lover's Landing Beach Hotel, now know as the home of Sandy Toes and Salty Kisses. What was once a hot wedding venue has now turned to illegal activities thanks to hotel manager, Uncle Bubba. When mother and daughter duo Beatrice and Traci come to check out the hotel for Traci's wedding, Uncle Bubba is forced to take over since the wedding planner has eloped. Throughout the play Uncle Bubba has to be himself and pretend to be the missing wedding planner, Madame Coco to please Traci and her mother. Antics and hilarity of course ensue! Shows are Thursdays – Saturdays at 7:30pm and Sundays at 2pm. The show runs August 26th – September 19th, call the box office at 706-632-9191 for tickets!
Riverwalk Run Club
September 2nd– 30th
Location: Riverwalk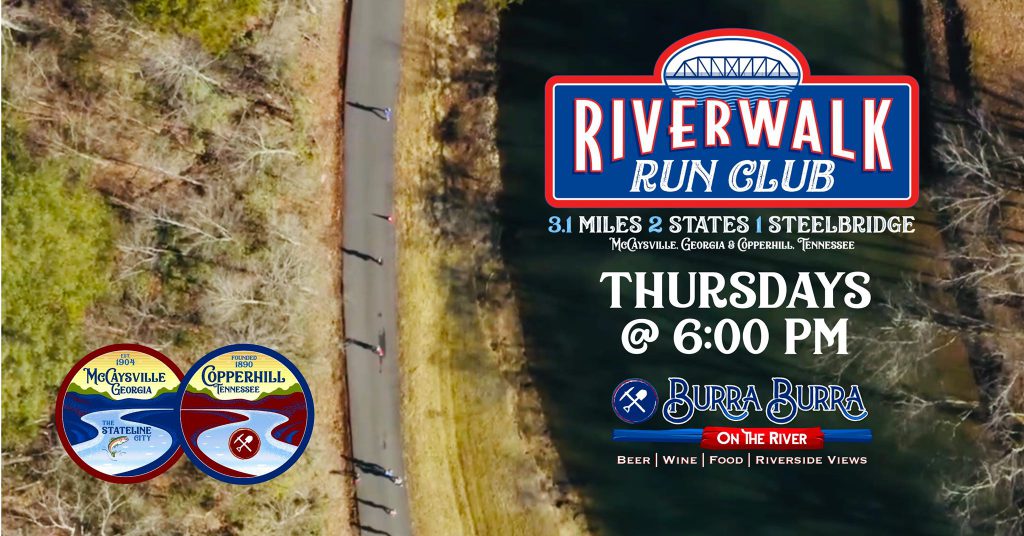 Partake in a fun run every Thursday night at 6pm from now till November. You'll leave from the Burra Burra, and the 3.1 mile run will take you by the Toccoa river and through town. You'll get to run through 2 states and cross the famous steel bridge! After the run stay for drinks at the Burra Burra overlooking the Toccoa River. Don't walk, RUN to this great event!
Pickin' In The Park
September 2nd-30th
Location: Horseshoe Bend Park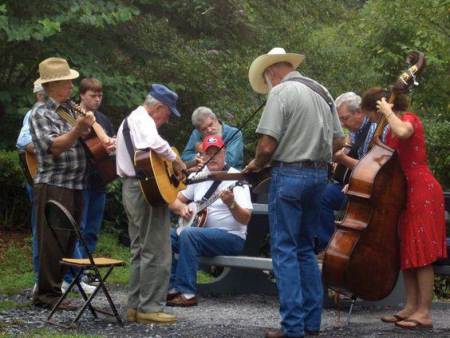 Every Thursday night at 6:00pm, May-September visit Horseshoe Bend Park in McCaysville, GA for live music and picnicking by the Toccoa River. Picnic tables are available but feel free to bring a picnic blanket and lawn chair as well. Admission is free so bring the whole family to enjoy!
Live Music at Grumpy Old Men Brewing
September 3rd – 24th
Location: Grumpy Old Men Brewing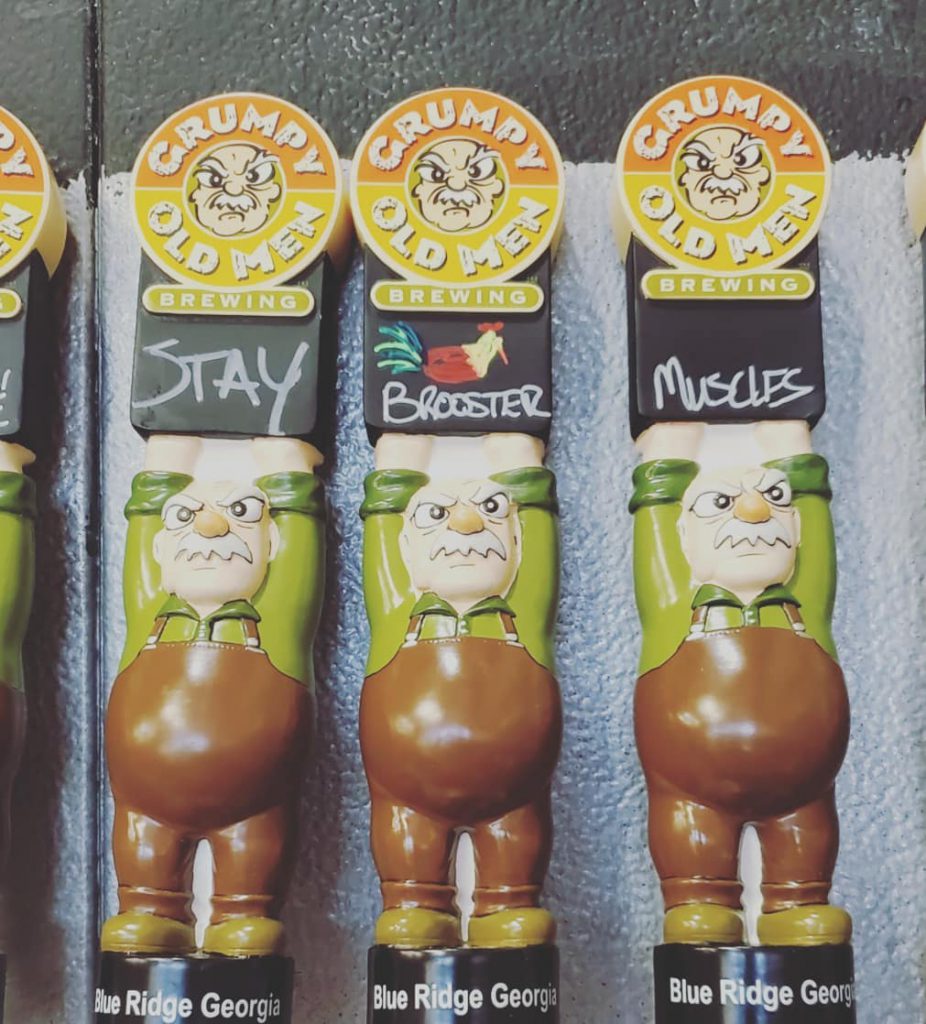 Stop by Grumpy Old Men Brewery select Fridays from 3pm – 6pm for great drinks, great music, and a great time. With indoor and outdoor seating available you can even bring your dog to join in the fun! Enjoy a delicious hotdog from Jeff's Hotdog's while you listen to some fantastic local artists!
September 3rd: Highbeams
September 12th: David Welch
September 17th: Ryan LittleEagle
September 24th: Trailer Hippies
Live Music at Bin 322 Wine & Tapas Bar
September 3rd– 25th
Location: Bin 322 Wine & Tapas Bar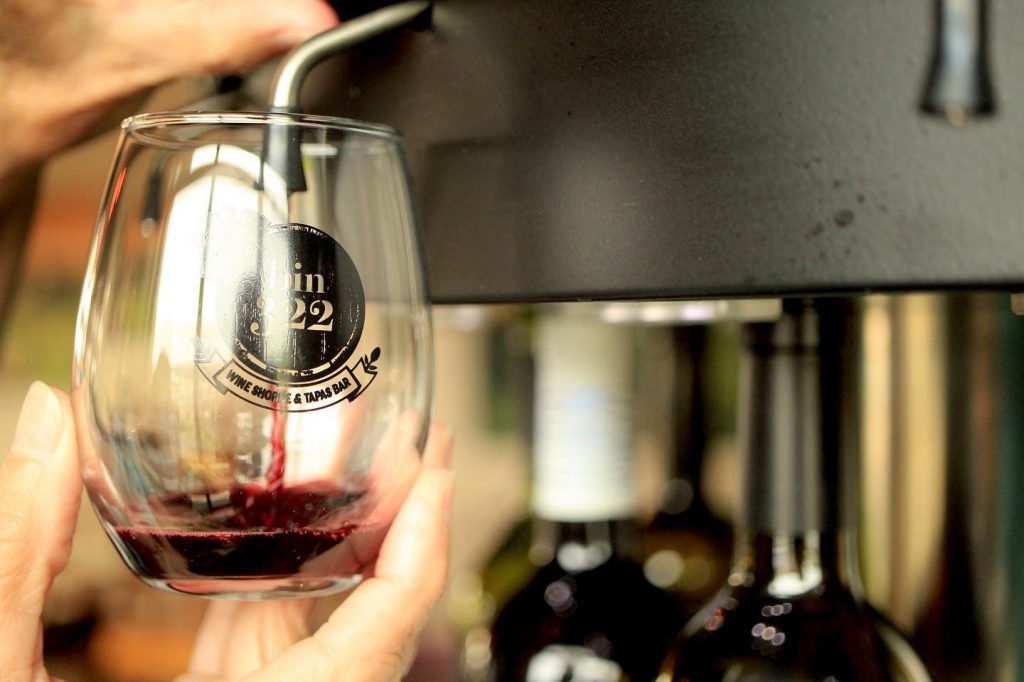 Where else can you find regional wines from all over the world, tapas and other delicious international platters, and live music!? At Bin 322 Wine & Tapas Bar! Drop by select Fridays and Saturdays from 6pm – 9pm to enjoy live music from local artists and choose from their great wine selection. And on Monday nights from 6pm – 8pm join in on SINGO, music style bingo! There's always fun to be had at Bin 322!
September 3rd: Surrender Hill
September 10th: Gwen Hughes & Tom Ladow
Sept. 11th: Loose Shoes
September 17th: 7 Licks Band
September 24th: Steve Vaclavik
Sept. 25th: Gypsy Mountain Music
Live Music at Bear Claw Vineyards & Winery
September 3rd – 26th
Location: Bear Claw Vineyards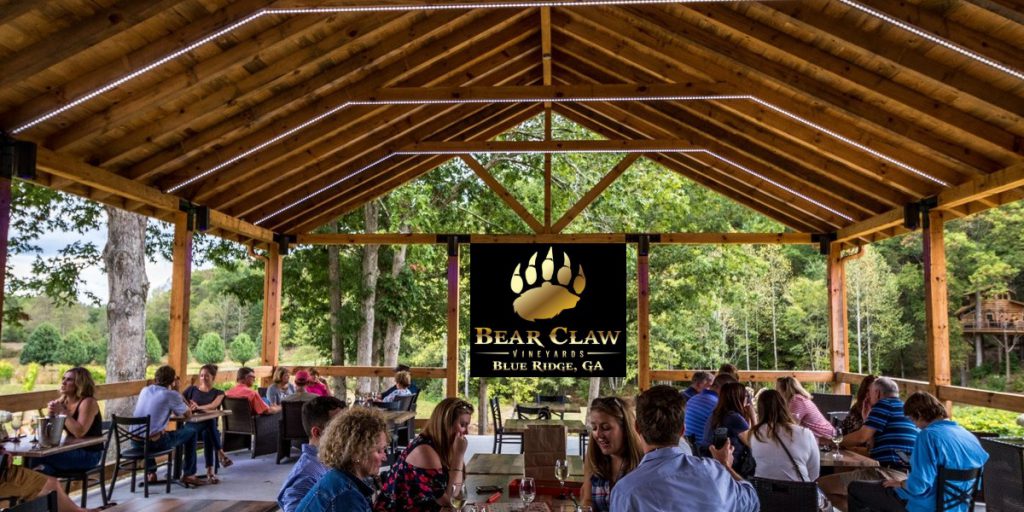 For award winning wine, live music, and food truck Bear Claw Vineyards is the place for you! Join them every Friday, Saturday, and Sunday for live music and food trucks. Kids and dogs are welcome too! The live music schedule for each weekend is shared on their website each Thursday so be sure to check back!
Live Music at Paradise Hills
September 3rd – Sepetmber 25th
Location: Paradise Hills, Cabins-Spa-Farm Winery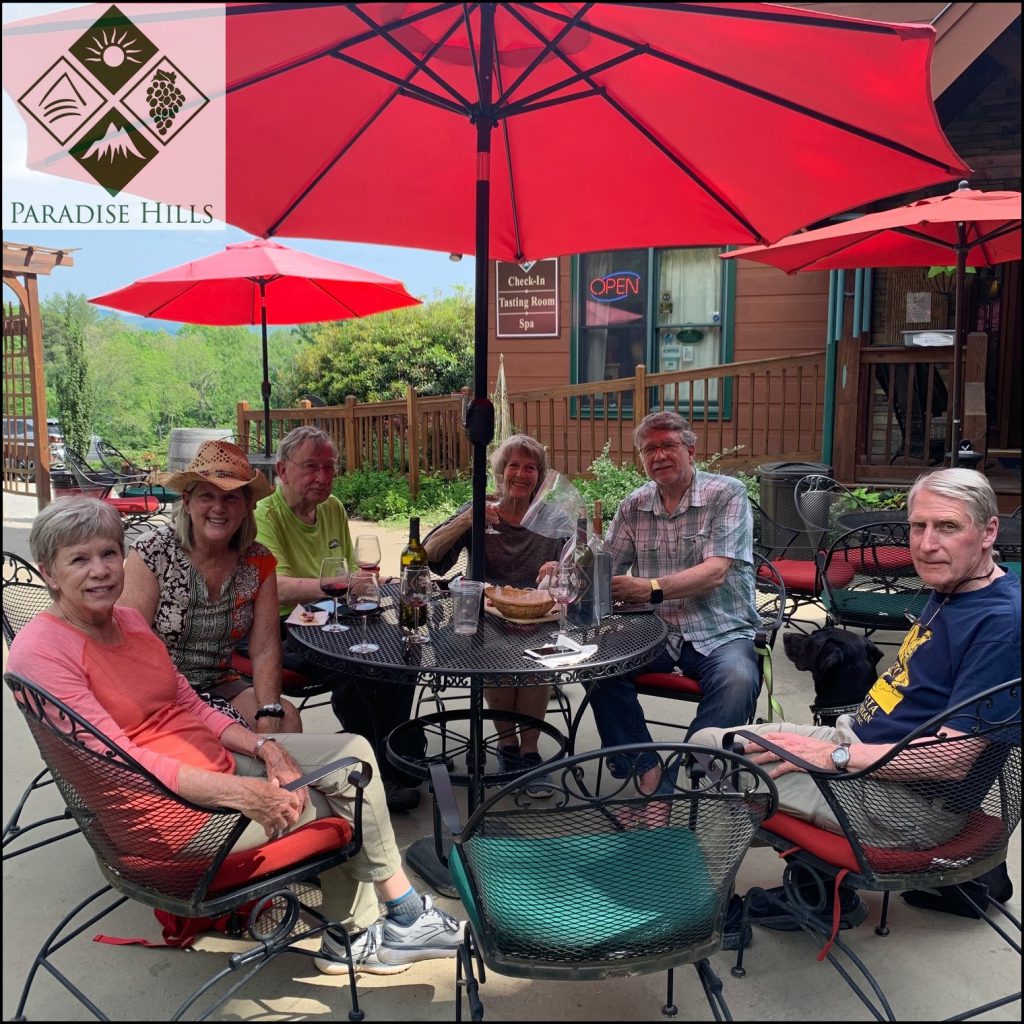 Visit the winery at the beautiful Paradise Hills hidden in the Blue Ridge Mountains. The tasting room offers Paradise Hills wine, a selection of craft beers, hard cider, and wine slushies as well as cheese and charcuterie boards, tapas, and shared platters. You can enjoy your drinks and snacks as you listen to local artists perform select Fridays from 4pm – 8pm and select Saturdays from 1pm – 5pm. Check their facebook page for an updated list of musicians.
Live Music at Lake Blue Ridge Marina
September 3rd– 4th
Location: Boat Dock Bar & Grill at Lake Blue Ridge Marina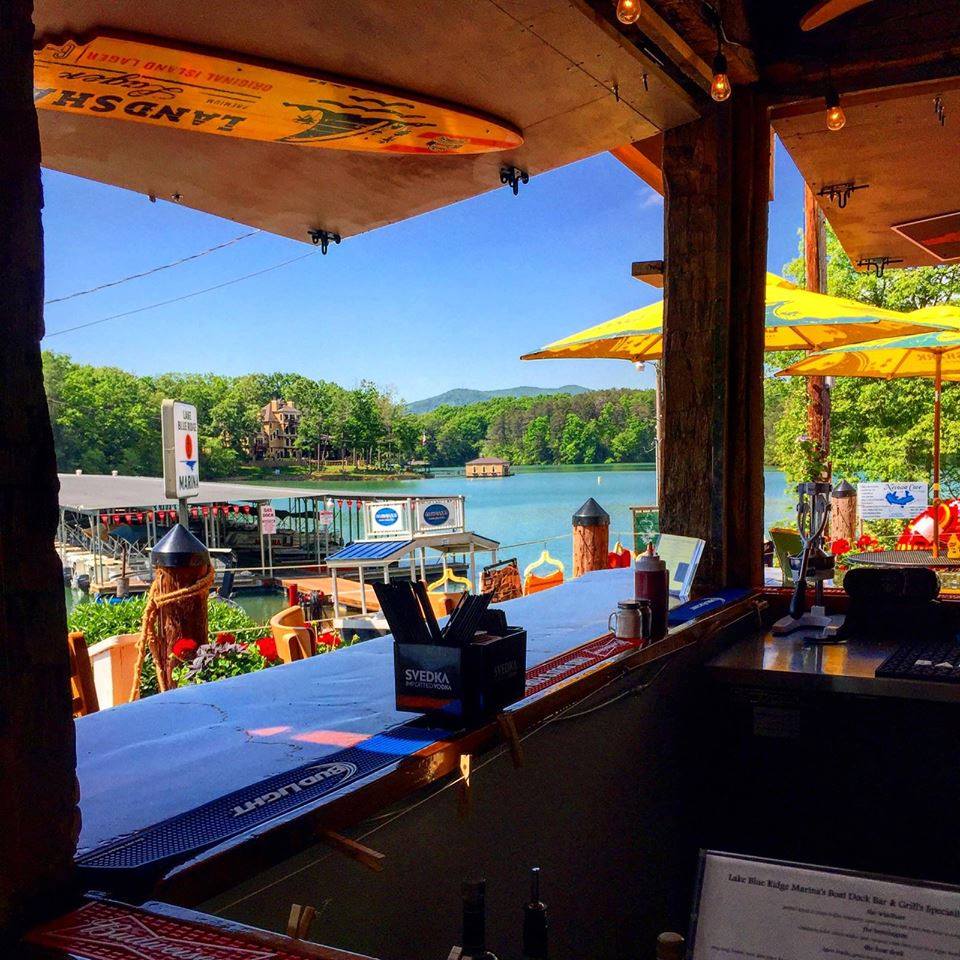 Relax on the shores of Lake Blue Ridge from the Boat Dock Bar & Grill at Lake Blue Ridge Marina. There you'll have a beautiful view of the lake, delicious entrees and cocktails, and live music on the weekends! Live music is 6pm – 9pm Fridays and Saturdays! You'll feel relaxed and renewed in no time!
September 3rd: Danny Rhea
September 4th: Gregg Erwin
Live Music at Misty Mountain Hops
September 3rd – September 25th
Location: Misty Mountain Hops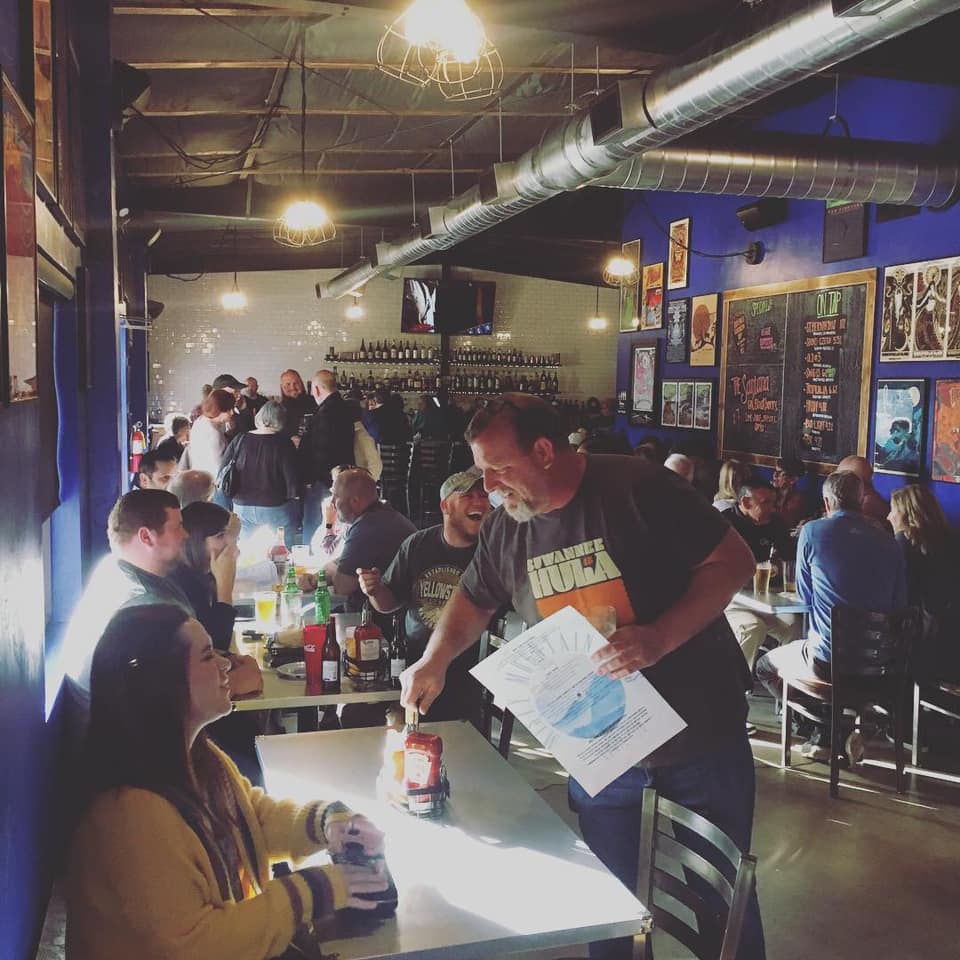 Misty Mountain Hops is a music-centric restaurant and pub so it's only fitting that they bring in live music. Stop on by Fridays and Saturdays from 6pm – 9pm for great food and great live music from local artists!
September 3rd: Andrew Chastain
September 4th: Quinn Leach
September 10th: Highbeams Band
September 11th: Frankie Sparks
September 17th: Jess Goggans
September 18th: Rusted Melody
September 24th: The Orange Walls Duo
September 25th: Steve Baskin
Labor Day Barbecue
September 4th – 6th
Location: Downtown Blue Ridge City Park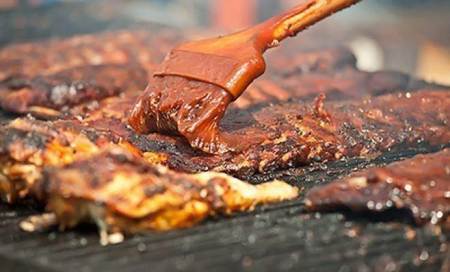 This great event runs all of Labor Day weekend! Saturday drop by for Pic-Nic-Nac yard sale and classic car show. Sunday there will be a community worship service followed by an ice cream social. And the big event is Labor Day itself! Enjoy great barbecue and the sounds of bluegrass and gospel music. This is a FREE event you won't want to miss!
Gene Watson, Janie Fricke & Marty Haggard concert
September 4th
Location: Georgia Mountain Fairgrounds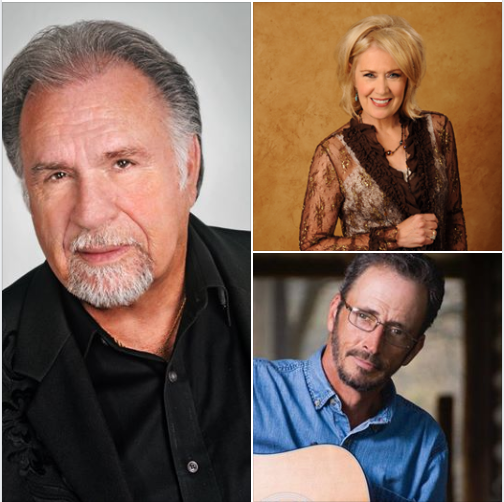 See Gene Watson, Marty Haggard, and Janie Fricke live in concert at Anderson Music Hall at the Georgia Mountain Fairgrounds! These 3 country legends will pay tribute to the legendary Merle Haggard while also singing some of their biggest hits! It's sure to be a great night of country music! Tickets are $35-$45 + handling.
Contemporary Southern & Folk Art Exhibit
September 4th – 30th
Location: Blue Ridge Mountain Arts Association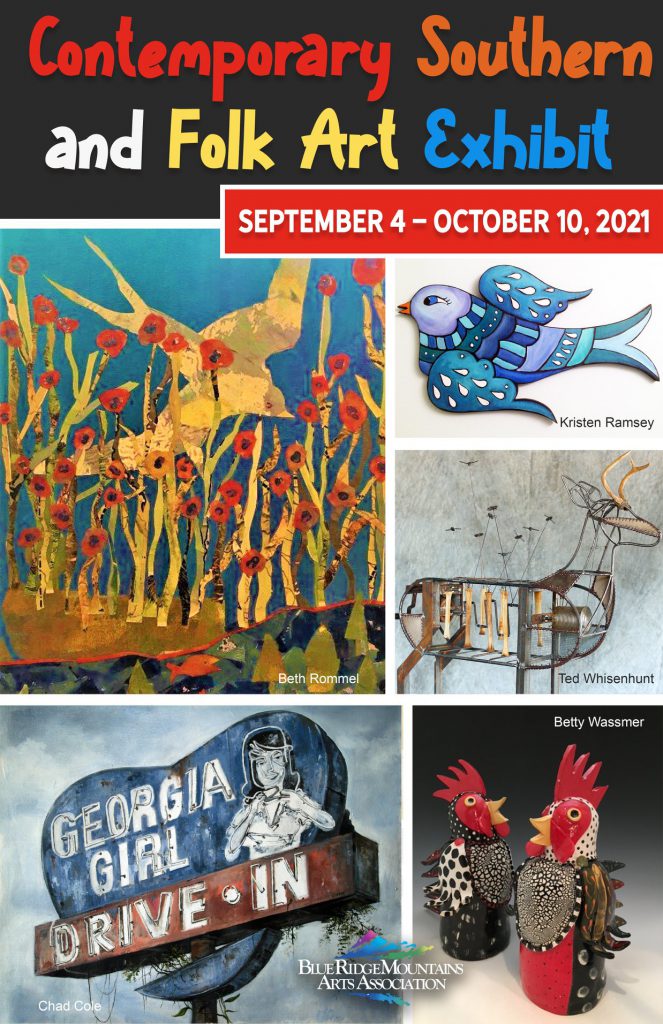 Check out various artists work in both folk and southern art at Blue Ridge Mountain Arts Association exhibit! The exhibit is up from September 4th – October 10th
Apple Picking Jubilee
September 4th – 30th
Location: Hillcrest Orchard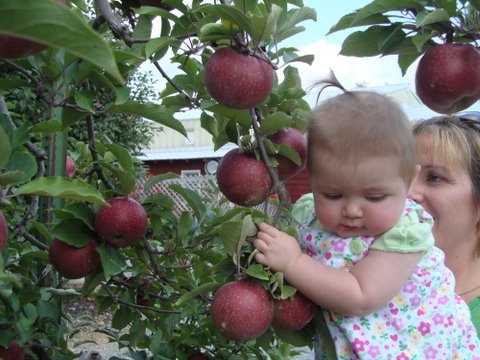 Join in the fall festivities September 4th – October 31st! Your $15 entry fee includes all kinds of fun activities like; cow milking, wagon rides, cow train, new Jump Pad and Ball Zone, Live entertainment, pedal karts, big and little kid trike tracks, petting farm, apple tree maze, mini-golf, moonshine and apple museums, big slides and playgrounds, Fall photo spots, swimming pig races and duck races! PLUS there will be all kinds of great foods and of course apple ciders & slushies! The Apple Picking Jubilee is sure to be a blast for the whole family!
Grape Stomp Festival
September 4th
Location: Paradise Hills, Cabins-Spa-Farm Winery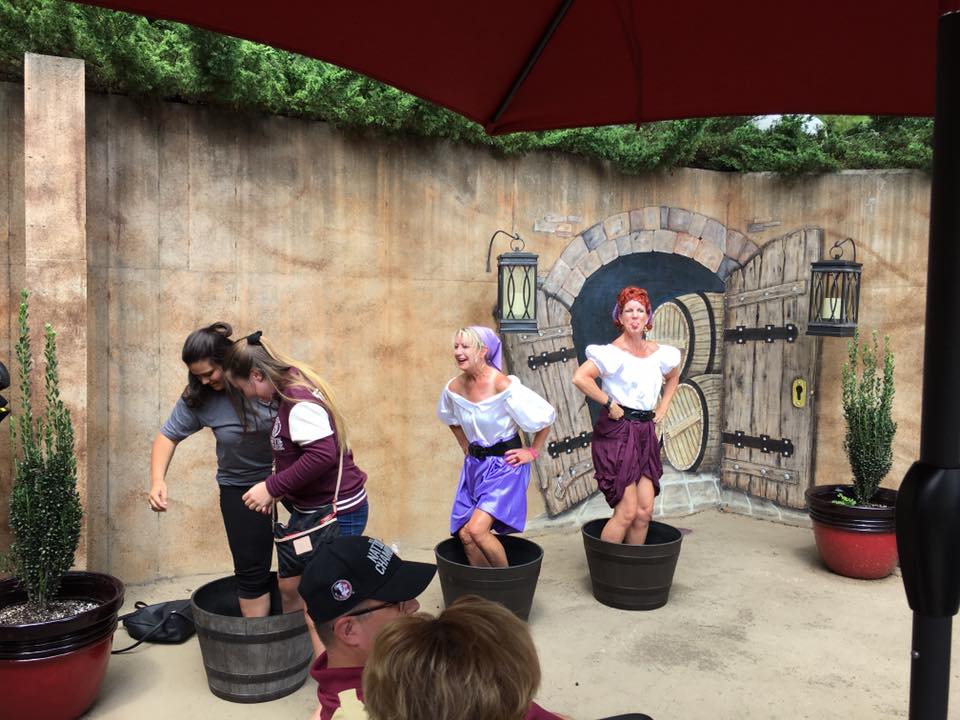 Get ready to get your stomp on at the 8th Annual Grape Stomping Festival! There will be live music, bbq, craft vendors, plenty of wine, and of course grape stomping! Admission is $25 a person and includes a souvenir wine glass!
Farmer's Market
September 4th – 25th
Location: Deep Roots Orchard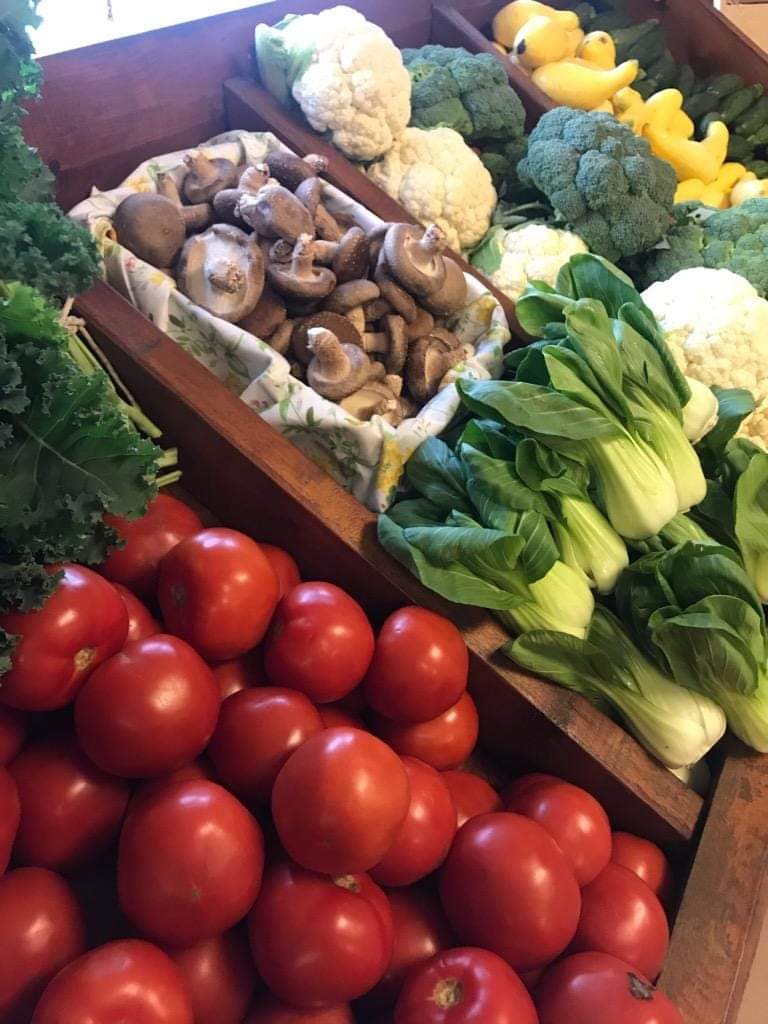 Stop on by and enjoy a selection of Appalachian grown or made fresh vegetables and goods! Every Saturday from 8:30am-1:00pm now till September 25th!
Downtown Market Blue Ridge
September 4th – 25th
Location: 400 West Main Street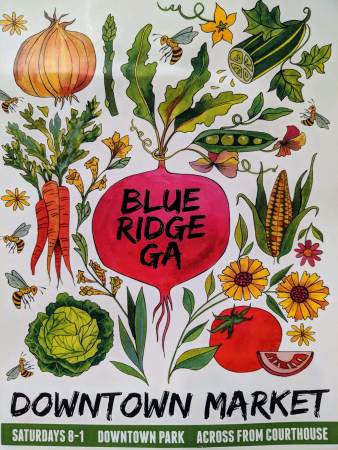 Enjoy this wonderful market every Saturday from 8:00am – 12:00pm now till November (weather permitting) right in the heart of Downtown Blue Ridge! There will be all kinds of vendors offering food, artisan goods, arts & crafts, furniture, and more!
Harvest Hoopla
September 5th
Location: Serenberry Vineyards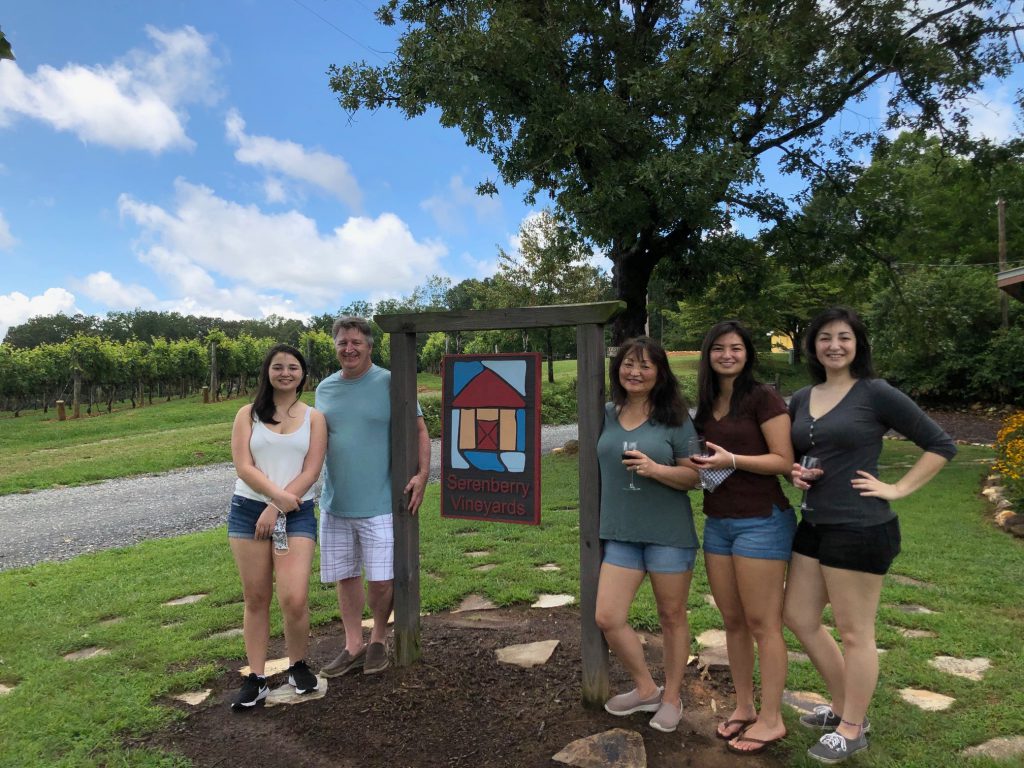 Get the chance to learn about the wine-making process at Serenberry Vineyards with vineyard chats from the winemaker. Then from 2-5pm enjoy live music from Amy Andrews! Take in the beautiful weather with a glass of wine at Serenberry's open air barn, enjoy some live music, and learn a little bit more about wine.
TobyMac concert
September 11th
Location: Georgia Mountain Fairgrounds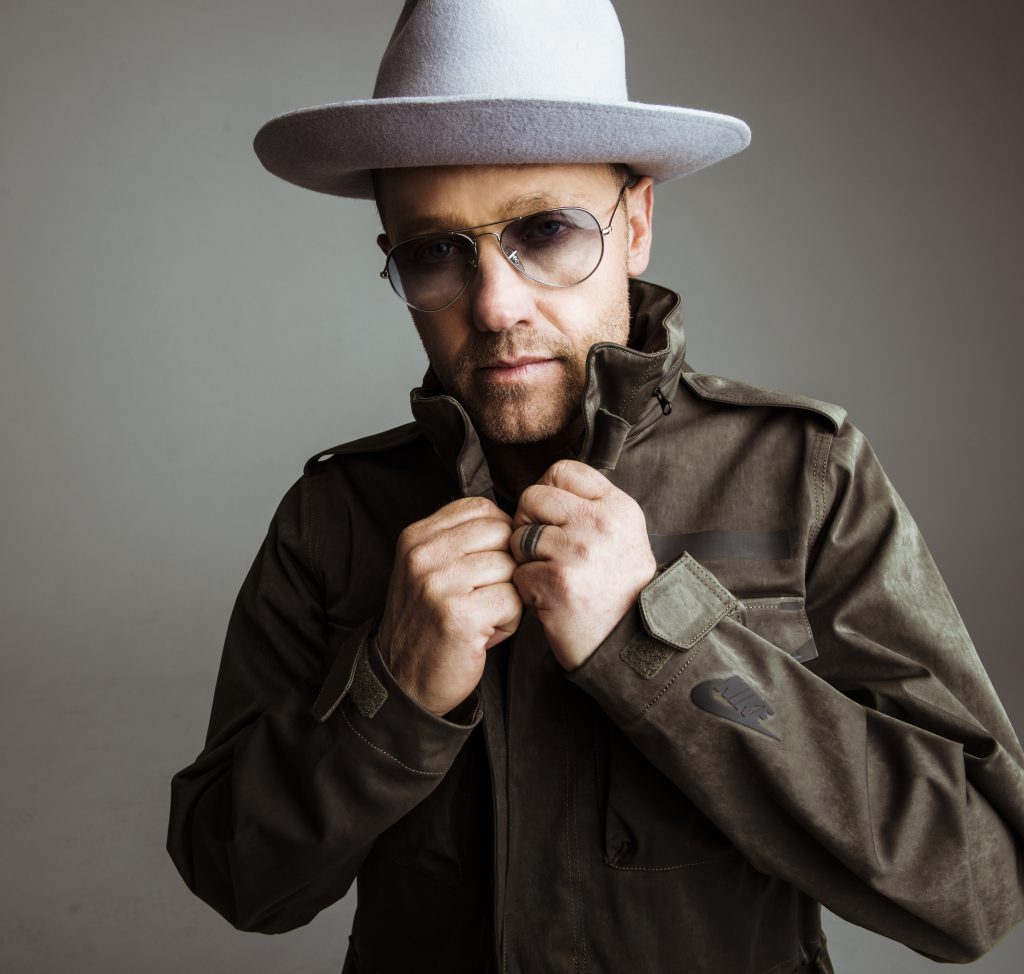 Come see Christian hip-hop artist TobyMac at Georgia Mountain Fairgrounds! It'll be a beautiful night of fellowship and praise. Tickets are $40 – $60 + fees.
Gazers of the Galaxy
September 11th
Location: Brasstown Bald Mountain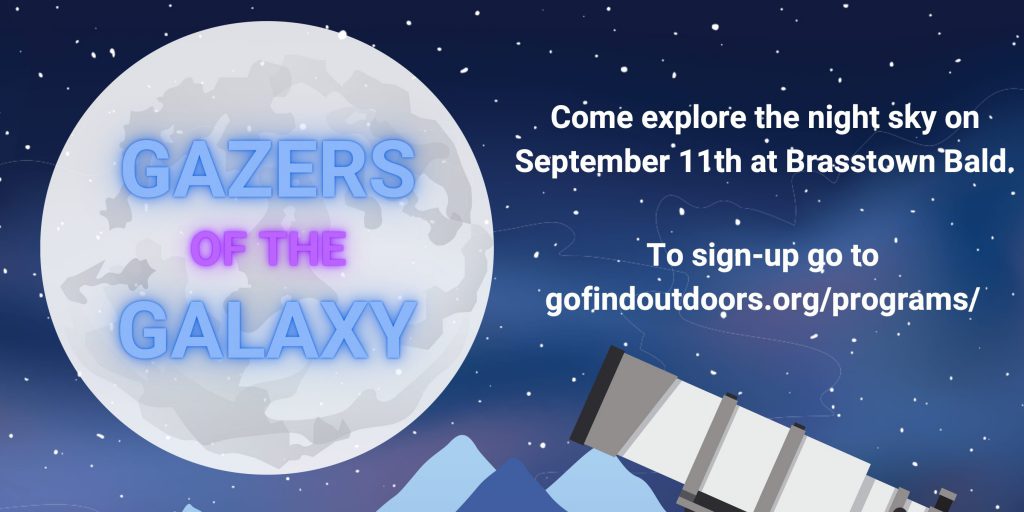 Get the chance to visit Brasstown Bald in the dark! The Atlanta Astronomy Club will be there to guide you through the night, interpreting the wonders of the universe through galactic stories and expertise, with the opportunity to use a high-powered telescope. Learn more about the stars from the highest point in Georgia!
Plein Air International Paint Out Exhibit
September 14th – September 30th
Location: Blue Ridge Mountains Art Association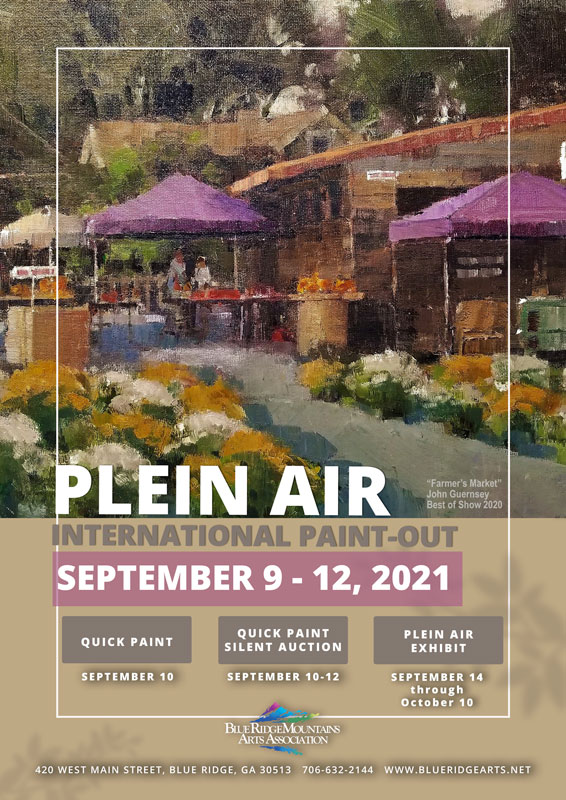 Take in the art created during the 4-day Plein Air International Paint-Out. You'll enjoy admiring the images of local scenery and landscapes. This exhibit runs September 14th – October 10th.
Landfest 2021
September 16th – 18th
Location: Georgia Mountain Fairgrounds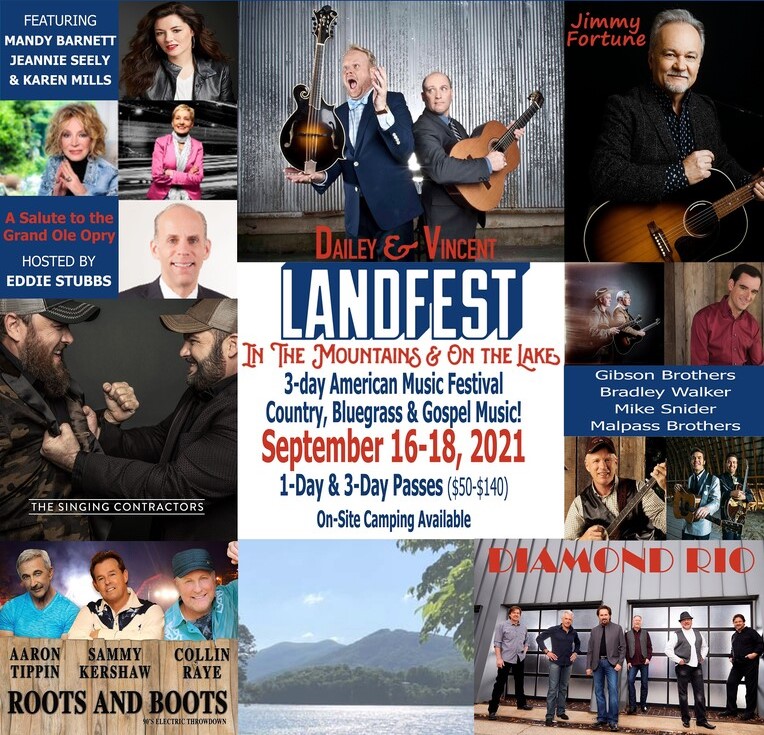 Get ready for Dailey & Vincent's LANDFEST! A 3-day music festival bringing together the very best in American music; from country to bluegrass, to gospel music! They've got a great line-up of talented artists ready to put on an incredible show for you! Single day pass is $50 & 3-day pass is $140.
Blues Train
September 17th
Location: Blue Ridge Scenic Railway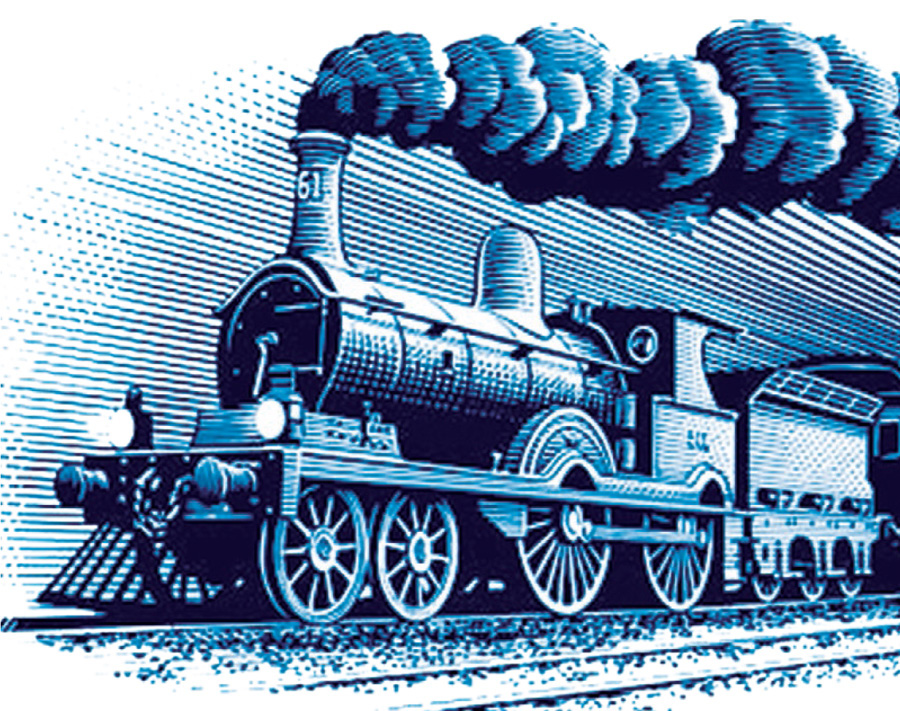 Kick off Blues Weekend with a ride on the "Blues Train"! Take a scenic ride through Blue Ridge with beer, wine and appetizers. Then when you return to Blue Ridge enjoy live music, dancing, and a picnic style dinner.
Blue Ridge Blues and BBQ Festival
September 18th
Location: Downtown Blue Ridge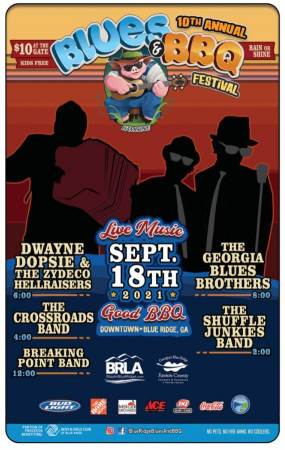 Downtown Blue Ridge is your backdrop for a wonderful event! Your ears will be filed with the sounds of incredible Blues Music and your stomach filled with delicious BBQ! Bring your friends and family for a great time! Admission is $10 a person and children 12 & under are free!
12 p.m. Breaking Point Band
2 p.m. The Shufflejunkies Band
4 p.m. The Crossroads Band
6 p.m. Dwayne Dopsie and the Zydeco Hellraisers
8 p.m. The Georgia Blues Brothers
Old Times
September 24th – 26th
Location: Blue Ridge Community Theater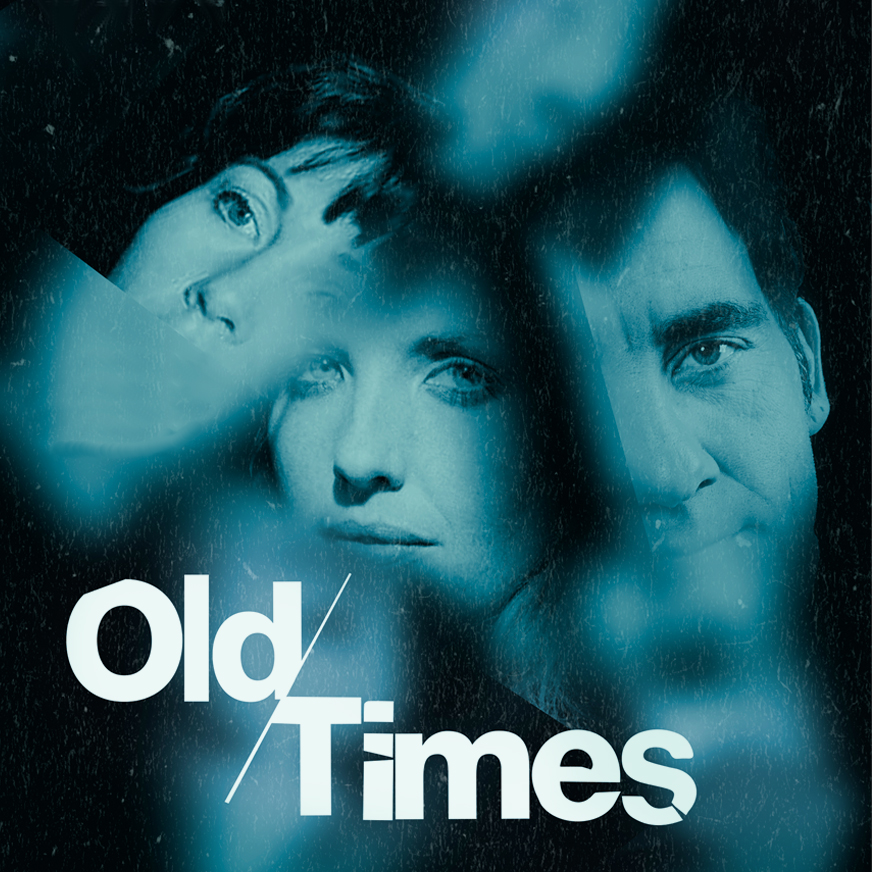 Husband and wife Deeley and Kate meet up with Kate's old friend Anna. The three recall old memories from their time spent together; until Kate's memories stir up some shocking truths. Check out the play Friday & Saturday in the black box theater at 7:30pm and Sunday at 2pm!
Georgia Mountain Classics Cruise Ins
September 24th
Location: Dairy Queen / DQ Grill & Chill, Blue Ridge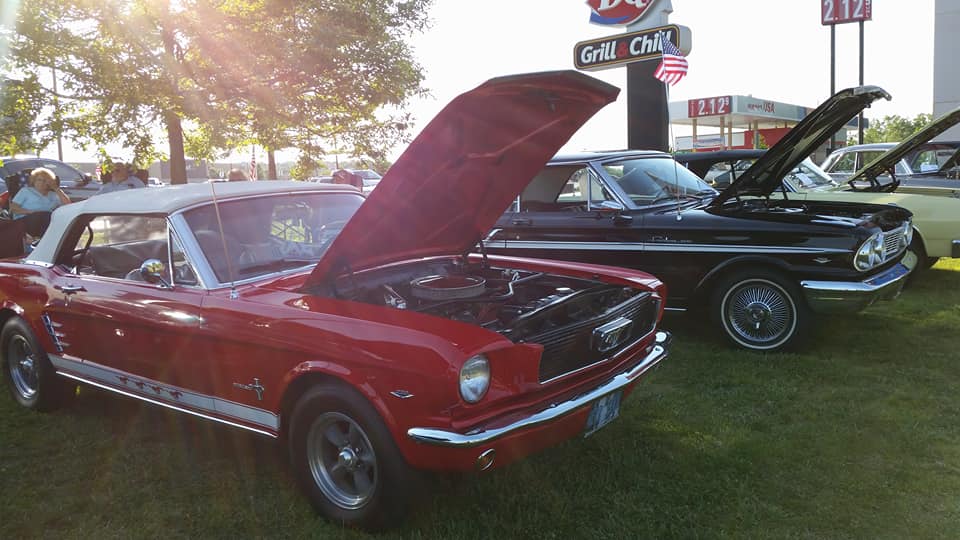 Admire a selection of classic cars at this free event on September 24th at 6pm! Bring your own classic car to register and get $4 off Dairy Queen certificate when you register! Ice cream, classic cars, and a good time!
Blue Ridge Soap Box Derby Fall Classic 2021
September 25th
Location: Fannin County Middle School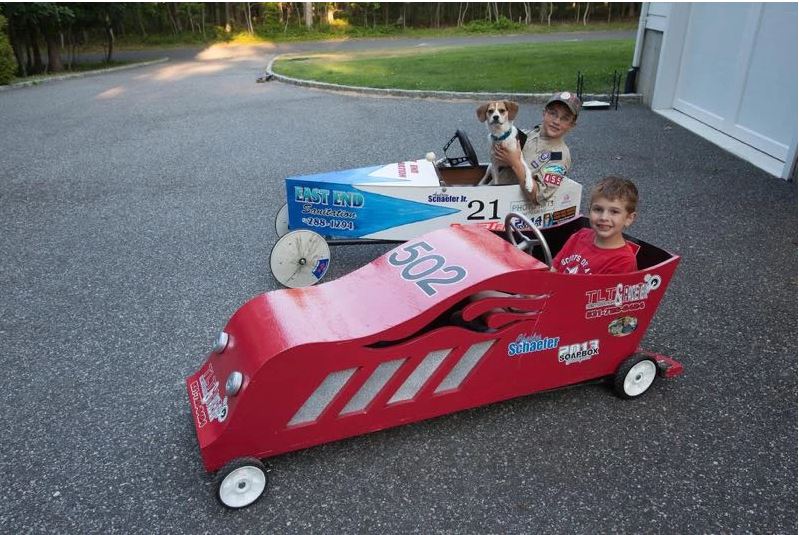 Get ready for the fall classic derby! Gates open at 9am and the big race starts at 10am! Be on the lookout for a big twist to be revealed on the day of the race!!
Discovery Days
September 25th – 26th
Location: Project Chimps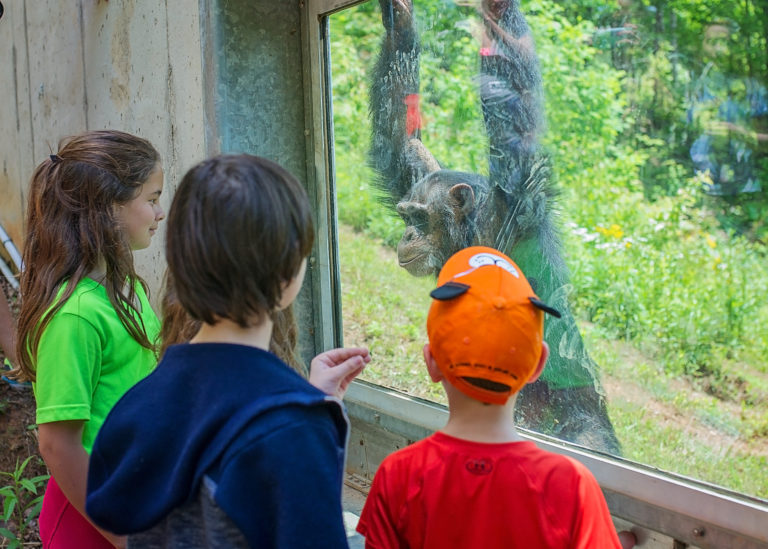 Get the chance to go behind the scenes at Project Chimps! You'll take a 60 – 90 minutes guided tour of the chimp sanctuary where you'll like spot some of the chimps!