September is a time of transition, when summer is coming to an end, but the crisp nights promise something even better! Life at the lake goes on, the rivers are flowing with enough intensity to host a kayak championship, apples are ripe and ready for picking, and weekend festivals feature
live music, BBQ and brews! Check out the events below and come stay with us this month.
UPCOMING EVENTS & ACTIVITIES
Everybody Loves Opal
August 29 – September 1
LOCATION: Blue Ridge Community Theater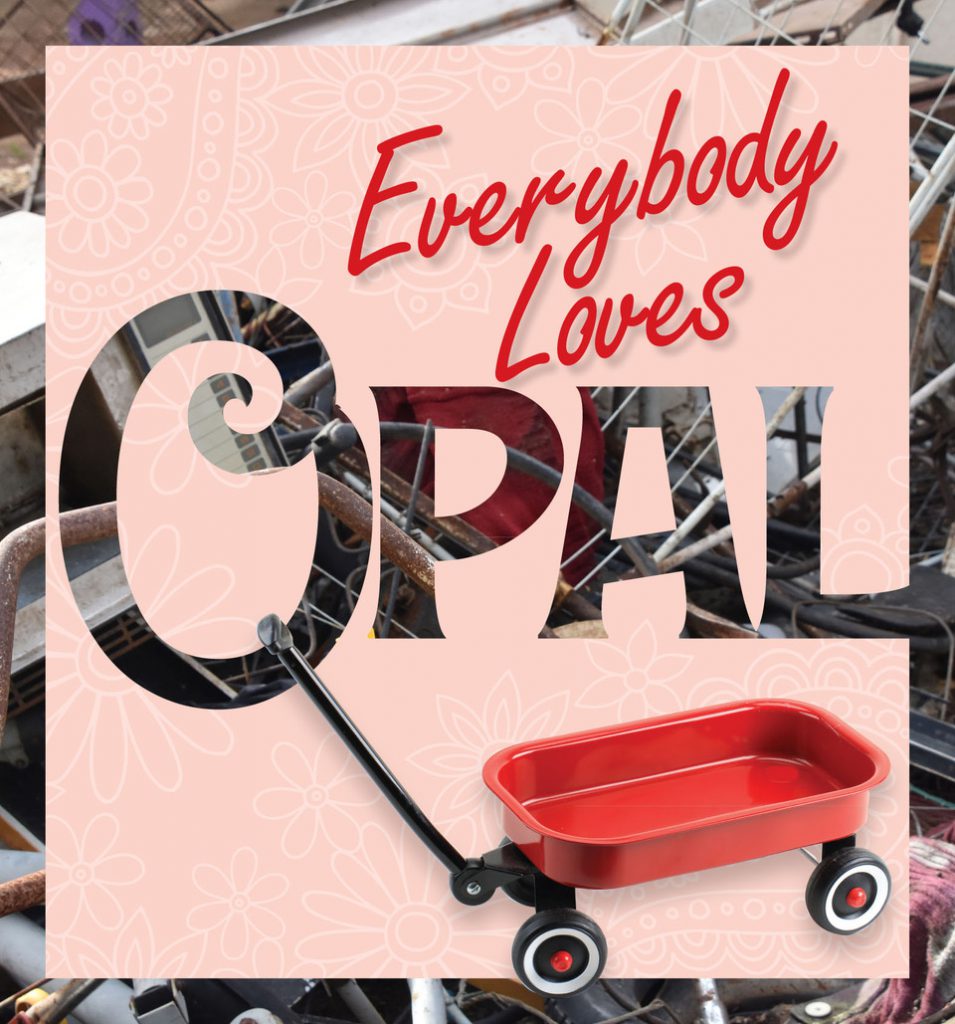 Every small town has an Opal. She's a middle-age recluse who lives in an old, falling down mansion on the edge of town. She's quirky, to say the least and she collects things, hauling them through town to her house in a little red wagon. She's harmless, she's also a target, but she's oblivious and those trying to do her harm end up getting theirs in the end. Familiar story and funny. Check it out!
3rd Annual Labor Day River Run
August 31
LOCATION: Horseshoe Bend Park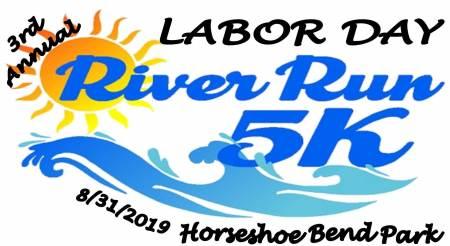 A fun and beautiful run for all ages, sponsored by the Boys and Girls Club of North Georgia. Awards presented for the top three runners in 5-year incremental age groups, as well as overall firsts for male and female. Welcome the first fall weekend with an exercise activity and some spirited encouragement!
Mountain Heritage Festival
August 31 – September 1
LOCATION: Mountain Life Museum, Blairsville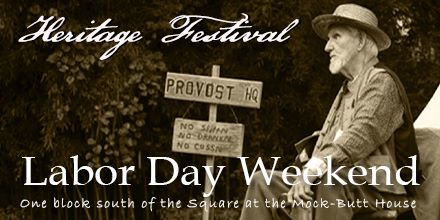 It's a tradition each Labor Day Weekend in Blairsville to celebrate local history and heritage at the place where it all began. Focused on the restored 1861 Payne family log cabin, the Mauney family barn, the Duncan family cabin and other structures from the area's past, music and craft activities will be very much in evidence, providing entertainment as well as education!
The Art of Dylan Pierce
August 31 – September 28
LOCATION: Blue Ridge Mountains Arts Association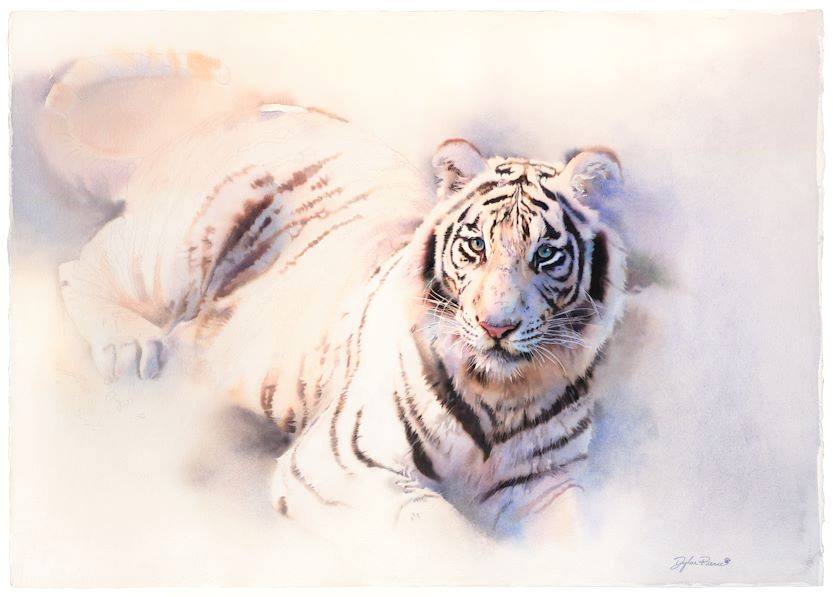 Beautiful watercolors capturing the soul of his subjects and the heart and beauty of animals, Dylan Pierce has been painting, presenting and touring since he was 12 and hasn't lost a step.
Low Country Boil at The Cooks Farm
September 1
LOCATION: Cooks Farm in Morganton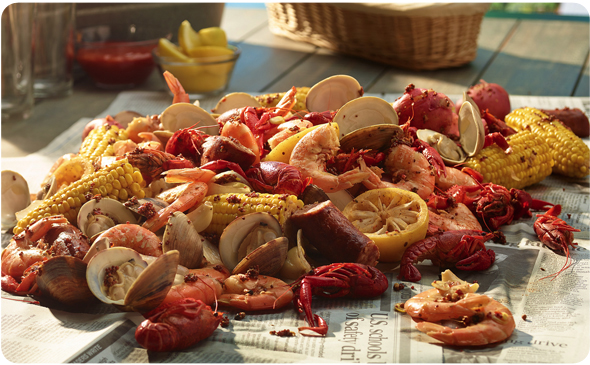 Mountains and sea meet with some Lowcountry cooking, local brews from Grumpy Old Men Brewery and a bit of New Orleans thrown in for good measure. This is a a little bit country Cajun and a little bit charming Charleston. Diversity for sure. The culinary team from Cucina Rustica monitors the fusion to make sure there's no- con-fusion!
Apple U-Pick
September 1 – 30
LOCATION: Mercier Orchards and Area Orchards in Blue Ridge & Ellijay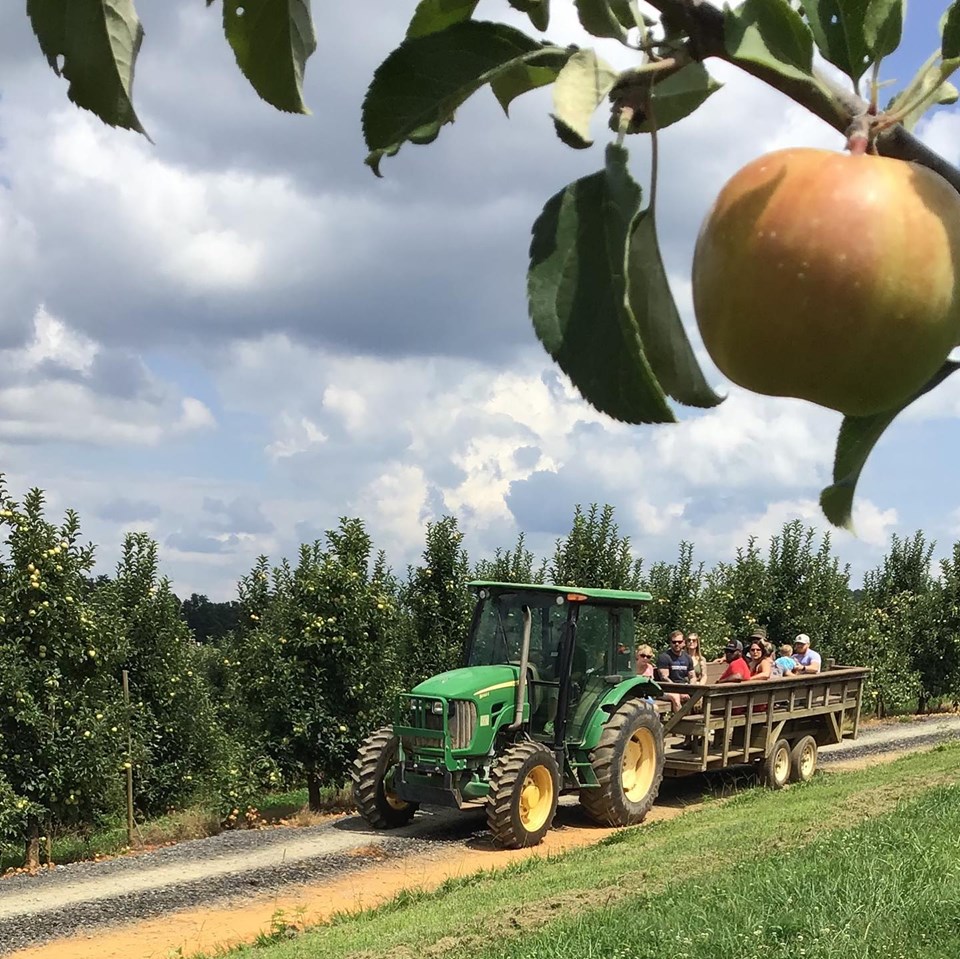 It's apple-pickin' time! Which means it's also time for tractor rides through the orchards, corn mazes, and definitely time to enjoy breathtaking mountain views from the top of an apple pickin' ladder (why is it, by the way, that the best apples always seem to be at the top of the tree?!). Mercier Orchards is in its 76th year of operation, and Labor Day Weekend has always been the time to kick off the season. It's also time to drive slowly through the lovely stretch of highway near Ellijay, watching for just the right orchard to catch your attention. Look for apple signs all over!
39th Annual Labor Day BBQ & Gospel Music Show
September 1 – 2
LOCATION: Downtown Blue Ridge City Park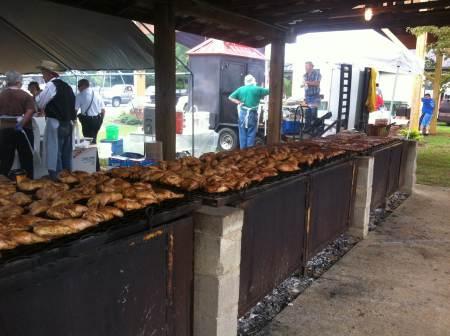 Yes, barbecue and gospel music do go together! In fact, there's nothing quite like the thrill of voices harmonizing, with a bit of sauce on the side. In addition to music and "cue", there's also an ice cream social and a chance to discover local churches in the area.
Cartecay Vineyards
September 1 – 29
LOCATION: Cartecay Vineyards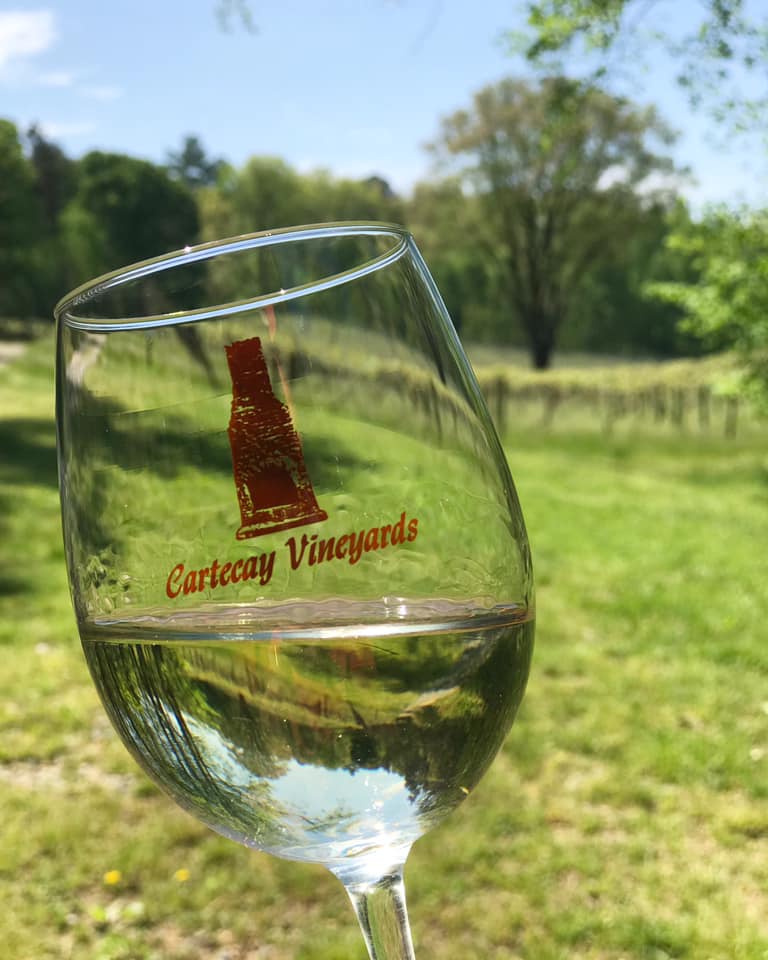 A beautiful vineyard and winery set in pastoral farmlands in the heart of the Southern Appalachians. Cartacay's wine history dates to 2007, but it's heritage is comprised of Cherokee roots (in fact, Cartecay translates to "bread valley"). The winery features plenty of locally sourced wines, tastings and special events, plus live music on most weekends.
Live Music at Cartecay Vineyards:
September 1 – Downtown Roy
September 7 – Gopher Broke Band
September 8 – Tommy Joe Connor
September 14 – Gregg Erwin
September 15 – Surrender Hill
September 21 – Timothy O'Donovan
September 22 – Ricky Byers
September 28 – Man Bites Dog
September 29 – Cagle & Pitts Duo Review
Plein Air International Paint Out
September 5 – 8
LOCATION: Blue Ridge Mountains Arts Association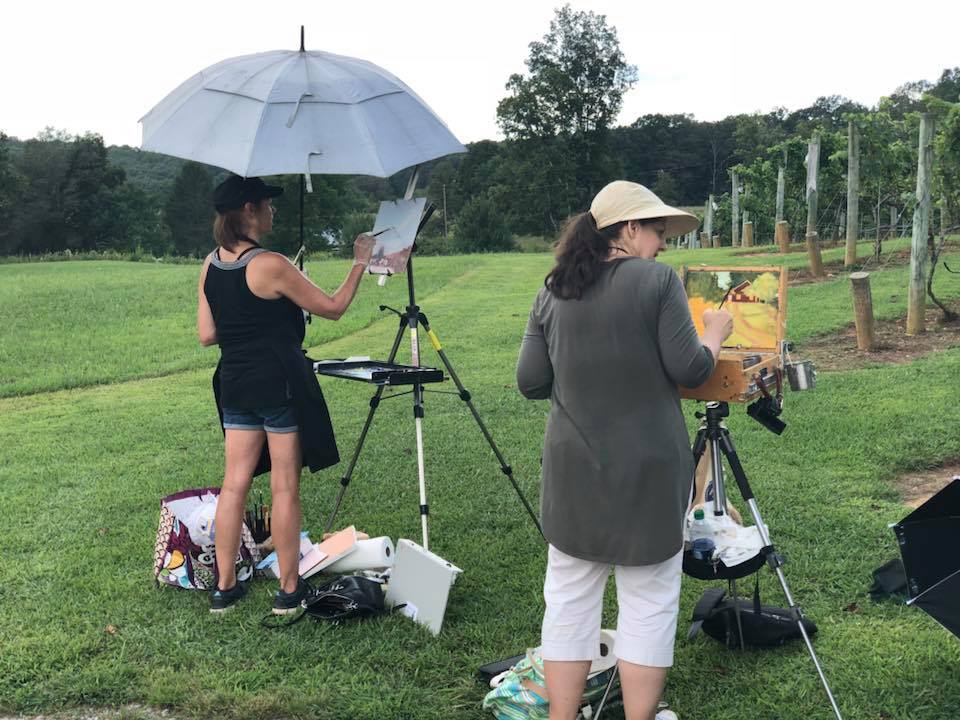 Be on the lookout for artists painting everything everywhere in Fannin County during this four-day international event. You may see artists in parks, in farm fields, even alongside the road – wherever the spirit has moved them to sit, or stand, and capture the beauty and uniqueness of this region on canvas. This is a judged show with various events surrounding it, including opportunities to meet the artists and purchase their work. Art will be on exhibit at the Blue Ridge Mountains Arts Association from September 10 through October 13.
Grumpy Old Men Brewery
September 6 – 27
LOCATION: Grumpy Old Men Brewery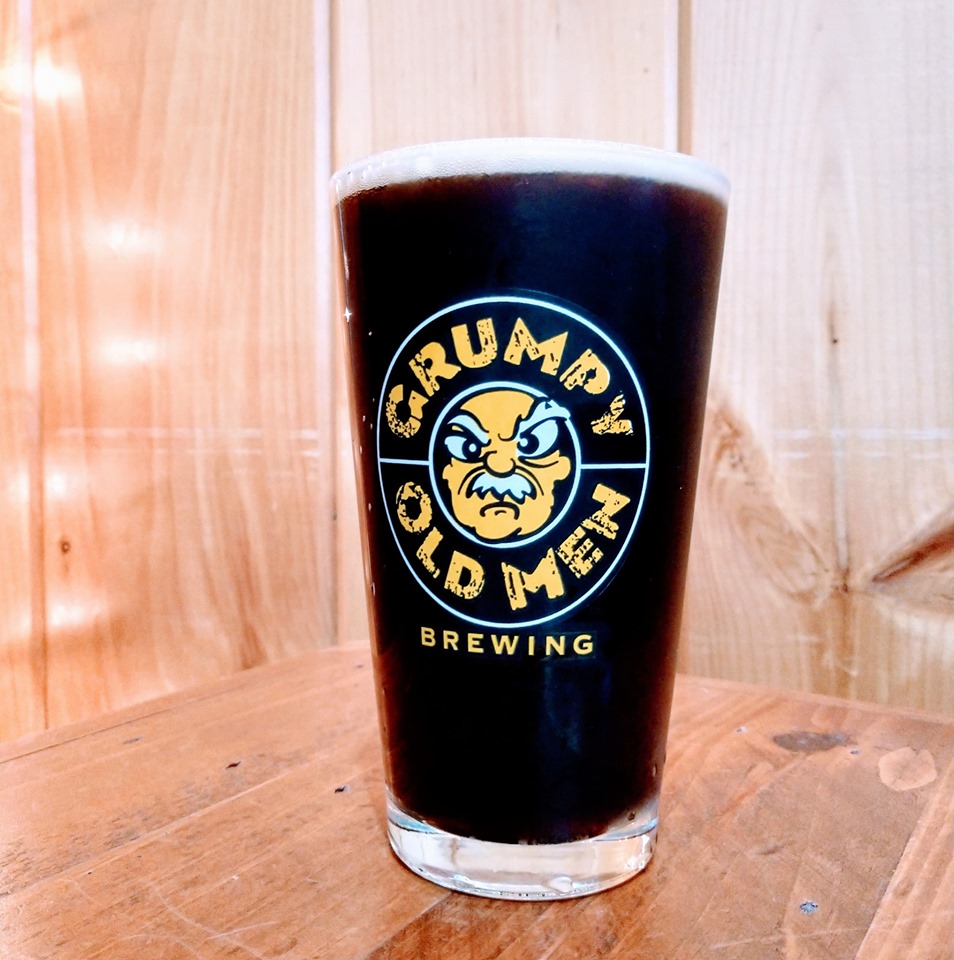 Great beer (18 beers on tap), a fun atmosphere and a stellar philosophy (delicious beer, dog-friendly, people tolerated). Plenty of craft beers, including those brewed in the brewery, and lots of live music. It's one of those places that locals like!
Live Music at Grumpy's:
September 6 – Doctor Paul
September 13 – Travis Bowlin
September 27 – Gregg Erwin
Namaste and Cabernet
September 7
LOCATION: Bear Claw Vineyards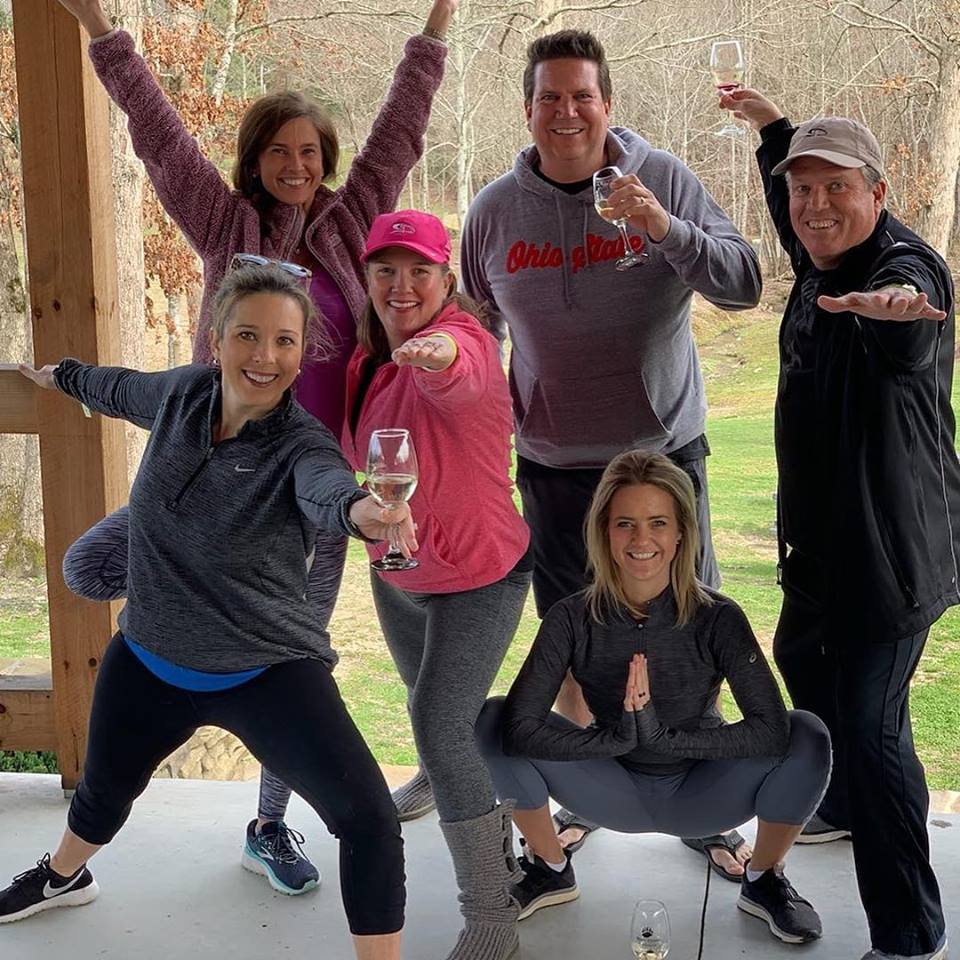 The perfect combination – yoga, followed by wine tasting at a vineyard with a view. Ashlee Lofton leads the yoga class, beginning at 10:45am and then there's a moment of reflection before moving on to Bear Claw's Grizzly Tasting. OMMM & AHHH. Nothing better!
Diane Durrett
September 7
LOCATION: Blue Ridge Community Theater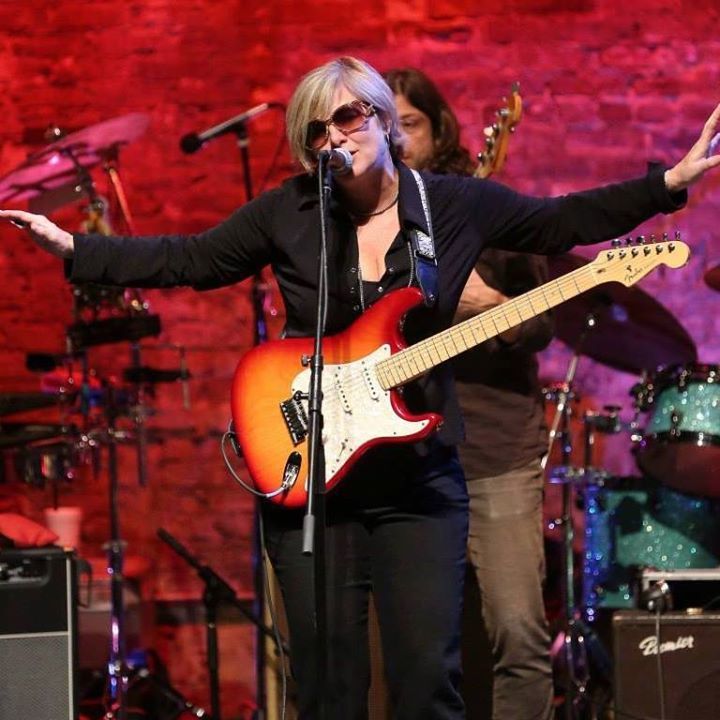 Diane Durret, who has performed with Sting, Gregg Allman, the Indigo Girls, Chuck Leavell and countless others will perform at the Blue Ridge Community Theater with her blend of raw soulful vocals, sultry tones and strong original songs!
Ocoee River Championships
September 13 – 15
LOCATION: Ocoee Whitewater Center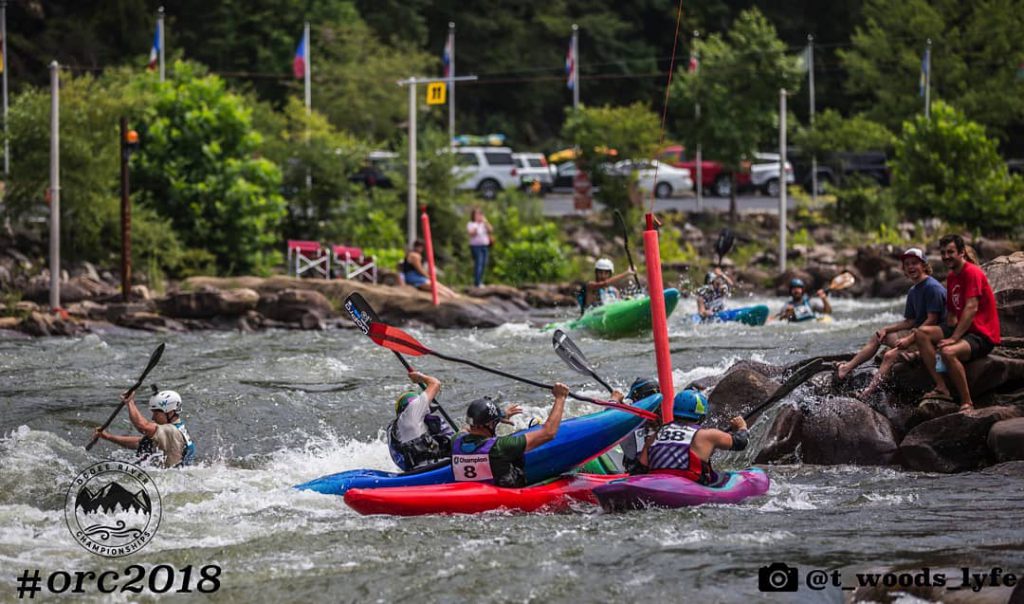 World class whitewater and a bunch of folks who know how to navigate it, it'll be like watching the Olympics in your own backyard, because these are truly Olympic-level competitors! This three-day event on the Upper Ocoee will feature raft, canoe and kayak competitions in formats ranging from slalom racing to freestyle, set against a spectacular backdrop! During down times you can enjoy the live music and regional vendor booths.
Herbalist Medicine Making
September 14
LOCATION: The Folk Apothic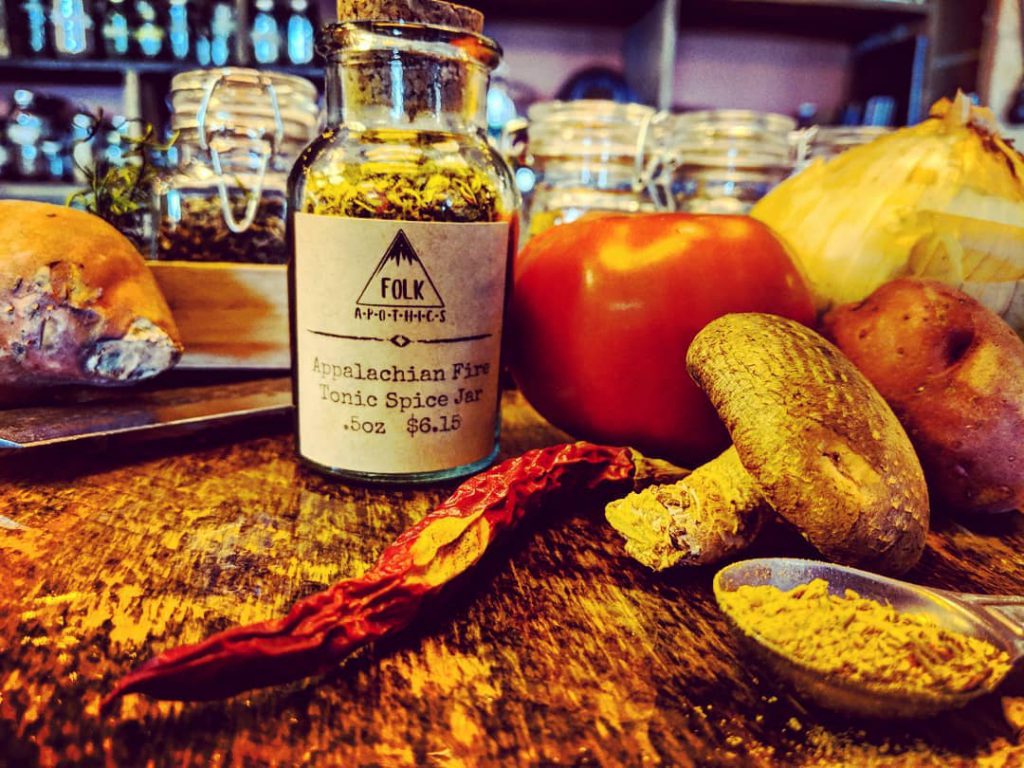 They used to say "let food be your medicine"…and how many times are diets based on a simple change of what you eat? In this class you will learn how to make and set up an herbal first aide kit, discover poultices, and try out some compresses. Each participant will be given a packet describing how to create your own herbal preparations along with a lot of lecture time and hands on, a small herbal profile, and all materials will be furnished for you to make your own concoctions.
A Facility For Living
September 19 – October 6
LOCATION: Blue Ridge Community Theater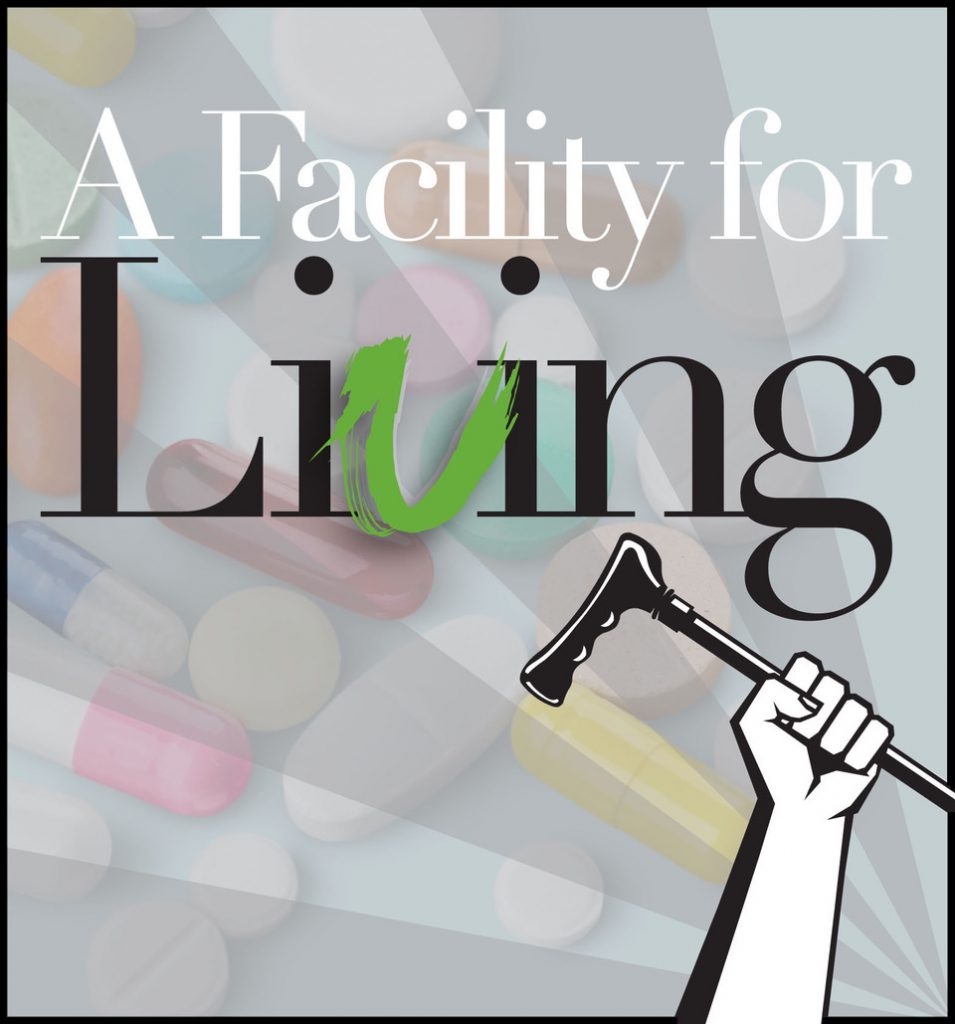 For these bored seniors living at the "Home", life is a monotonous cycle of pills, old movies and 7pm bedtimes, all while overseen by the killjoy nurse. But when a new arrival shakes things up, this geriatric group of grandparents hatch a scheme to break all the rules and rediscover their purpose and dignity.
Blue Ridge Blues and BBQ Music Festival
September 21
LOCATION: Downtown Blue Ridge City Park

There's nothing like some cool blues riffs. And, there's nothing like some tasty, mouth-watering barbecue. Hmmm – put those two together on the same day and you have a sure-fire winner of a fall festival! Which is what the Blues and BBQ Music Festival is, just a beautiful way to spend a day with friends, family, good sounds, and good smells!
Boat Dock Bar and Grill
September 27
LOCATION: Lake Blue Ridge Marina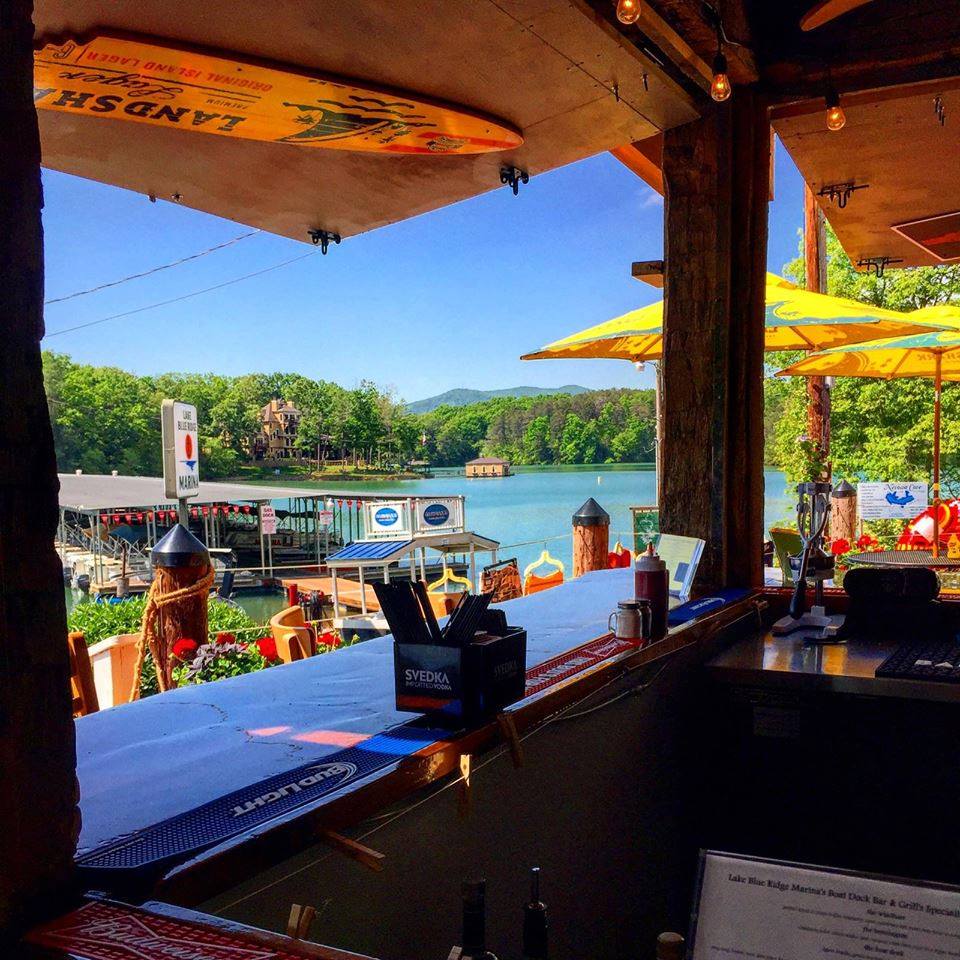 The Boat Dock Bar and Grill at the Lake Blue Ridge Marina has one of the best views of Lake Blue Ridge around. The restaurant features a full kitchen, outdoor seating, a beachy atmosphere, and it's dog-friendly (if your dog is dog friendly).
Live Music at the Boat Dock:
September 27 – Gerry Herndon
Music at The Blue Coyote
September 27
LOCATION: The Blue Coyote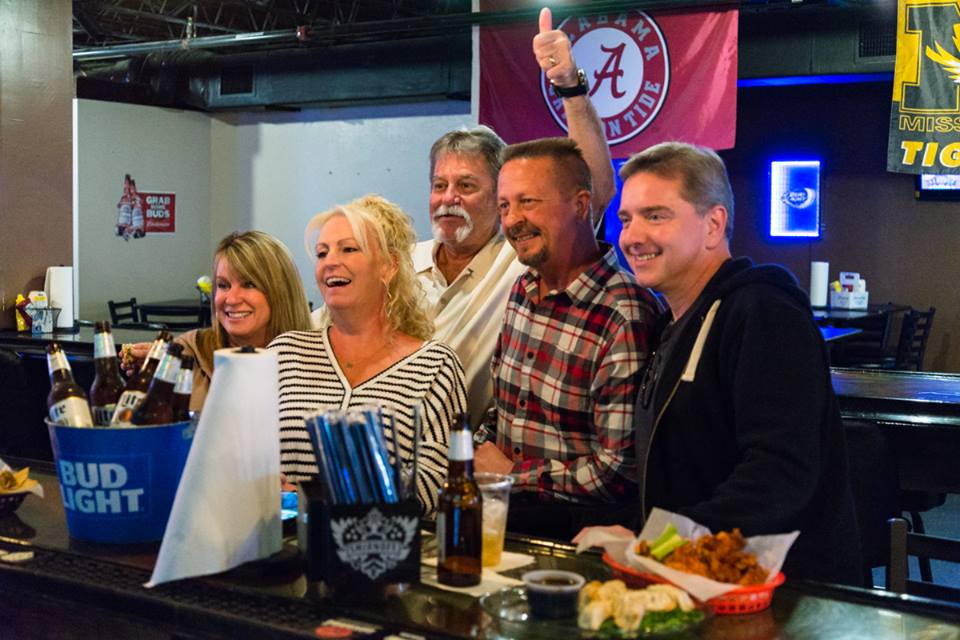 The Blue Coyote is known for their live music and entertainment. While you're there you can enjoy their tasty bar food and a whole bunch of beer! They even have a dog-friendly patio! Stop by, check it out, and enjoy the music!
Mudcat
September 28
LOCATION: Mystic Mountain Pizza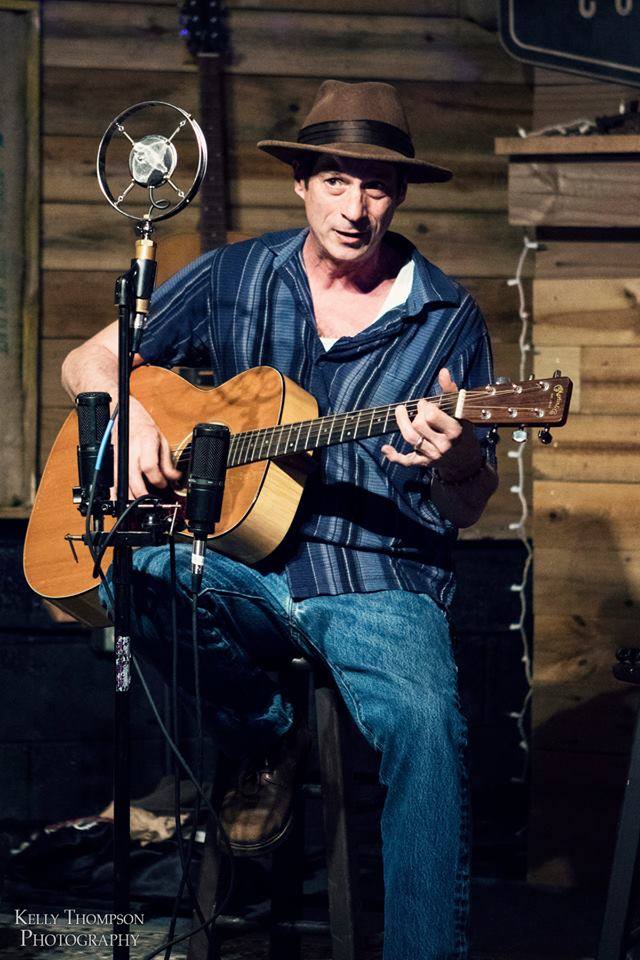 Danny 'Mudcat' Dudeck is an internationally known gospel and bluesman continuing the traditions of the early blues pioneers while adding his own Mudcat edge, resulting in one of Atlanta's greatest treasures. Don't miss this show. At Mystic Mountain Pizza you'll enjoy good food, cold beer, and an inviting atmosphere!
Live Music at the Blue Coyote:
September 27 – Bone Daddy
Dancing Goats FolkFest
September 28 – 29
LOCATION: Downtown Ellijay

First of all, there are no guarantees that these goats really will dance, but you can probably count on them to eat, and provide pretty good backdrops for a great folk festival. Mostly, it's a pretty snappy name that catches your attention. Once captivated by the possibility of goat dancing, you can settle into a celebration of regional culture and local traditions, including talented artisans plying their crafts, storytelling, and showcases of true folk art. Well worth the trip.
Ride the Rails Festival
September 28-29
LOCATION: Mineral Bluff Depot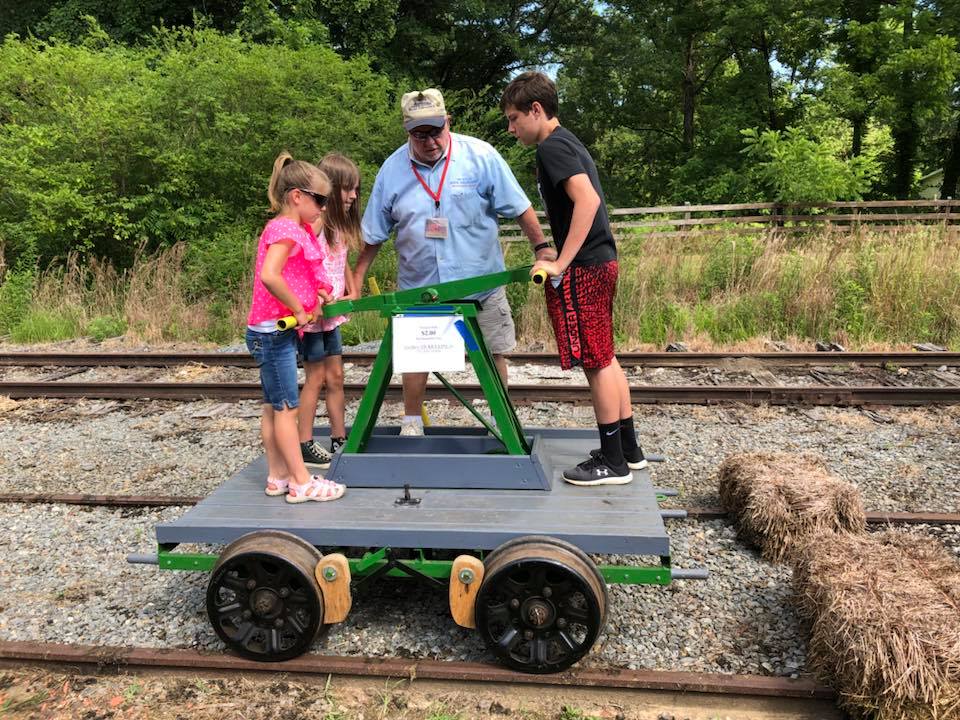 You've seen 'em, you just don't know you've seen 'em. They're sometimes called Railroad Hand Cars, and sometimes you have to pump them to get around, an exercise best accomplished with two. Operating one of these is just a part of a weekend's worth of tribute to the world of railroads – hosted, of course, in a train depot, where you can also enjoy a large "HO Scale" model railroad based on the L & N Railroad's Old Line from Atlanta to Etowah, Tennessee.
NEW HOMES ADDED TO OUR PROGRAM

What matters most to you in a mountain vacation? Whether it's a wide range of great activities nearby, a magnificent setting that brings you closer to nature, or the chance to relax, unwind and leave everything in your 'real life' behind, you'll find it all at My Mountain Retreat. Perched on a hillside in a forest clearing overlooking a verdant canopy, with spectacular long-range mountain views, this spacious tri-level showplace is the ideal getaway retreat.
UPGRADED PROPERTIES
Escape to a mountaintop in Blue Ridge to a home with some of North Georgia's best views that extend out to two more states. Summit Escape is in the wonderful community of Sun Rock Mountain, and is easily accessible off of paved roads. This property is adjacent to 100 acres of pristine, undisturbed wilderness, yet is convenient to downtown Blue Ridge and McCaysville. There is no better place than this cabin's expansive wraparound deck or beautiful screened in porch to watch the area's abounding wildlife from wild turkeys, to deer and hummingbirds.
There are new owners as of 2019, and with the new owners, there are numerous updates! All new kitchen stainless steel appliances, new granite countertops and refinished hardwood floors. The main and downstairs bedrooms have new premium queen pillow top mattresses/boxsprings and there's new bedding on all levels. Even the basement has a brand new look, with an all new ceiling!
IN CASE YOU MISSED IT
8 CABINS WITH INCREDIBLE LAKE & MOUNTAIN VIEWS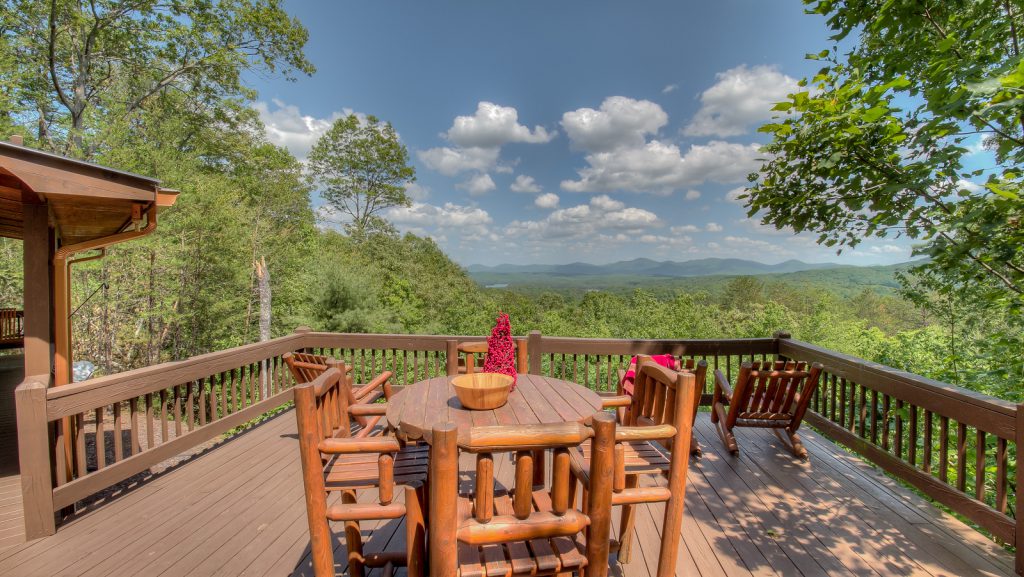 When you plan an escape to Blue Ridge there is nothing better than spending time with friends and family while taking in the sights and sounds of natures' majestic beauty. When you add in stunning mountain and lake views to your cabin selection, you've just taken your vacation to a whole new level! These eight amazing cabins with picture perfect postcard views are all located in the desirable Aska Adventure Area. KEEP READING.