The leaves are gone, the air is getting chilly, and the days are shorter; winter is here! While some may dread the winter months there's nothing to be upset about while you're in Blue Ridge. So much winter fun can be had at your cabin or nearby in town! Here's a list of 12 cool things to do when you Escape to Blue Ridge this winter.
Stargaze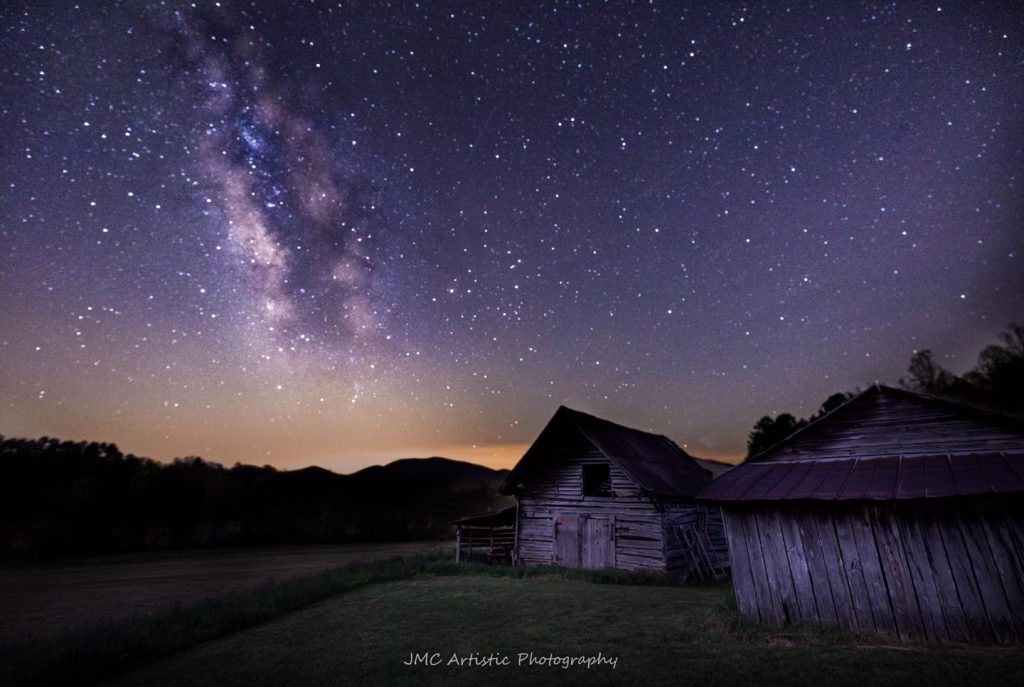 Grab your favorite hot beverage, head outside, lay down a blanket, and look up at the stars all around you. Being in a small mountain town we don't get any light pollution so you can see stars for miles. In fact, you don't even need to travel far, you can stargaze right from your own cabin!
Bring a blanket and lay it on the ground, then curl up with friends or your loved one to enjoy the beauty of the night sky. Maybe even bring some fun snacks! It may be chilly but with the right people, blankets, and warm beverages you won't even notice the cold. You'll feel far away from the rest of the world as you gaze up into the beautiful starry sky, that seems to never end. We promise it'll take your breath away!
Game Night or Movie Night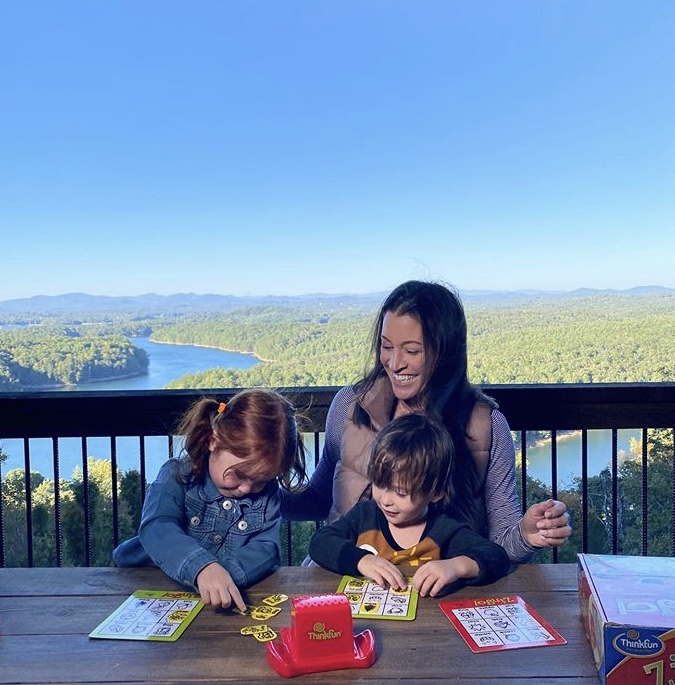 Get the family and friends together for a night in. Curl up by the fireplace with some warm blankets and delicious snacks and have a movie night. For festive fun make it a Christmas movie night! Everyone will enjoy how cozy and relaxed they feel while still having plenty of room to stretch out. You can never go wrong with a bunch of great people and great movies to binge.
If you want some more social interaction have a fun-filled game night instead. Grab your favorite board games and show your family just how good you really are! Put your brain to the test and guess that it was Mrs. Scarlet, in the study with a rope in Clue, or make your family go bankrupt in Monopoly. Whatever you do on your cozy night in, make sure to bring the snacks!
Blue Ridge Scenic Railway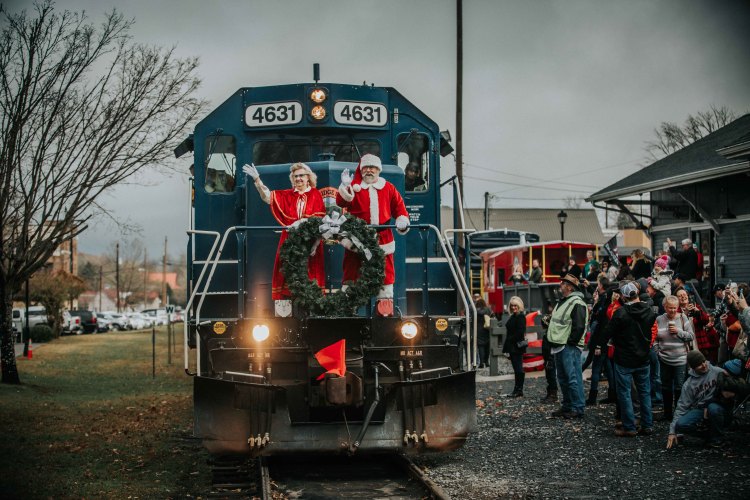 Hitch a ride on Blue Ridge Scenic Railway for some gorgeous views and winter fun! Enjoy a peaceful winter ride past the Appalachian foothills while you sip on a cup of hot chocolate. Or if you're looking for a more festive experience get a ticket for the Santa Express. You can enjoy a Christmas themed ride through North Georgia. Children even receive Christmas bells and candy canes! And on select days in December you can take the train to Santa Pavilion in the sister towns of McCaysville, GA and Copperhill, TN to visit Santa and Mrs. Claus. No matter what ride you chose stunning views await you!
Spa Day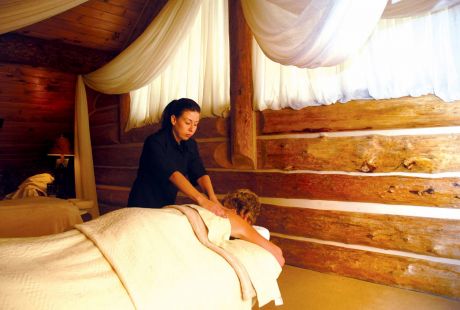 Relax and treat yourself to a spa day with our friends at Serenity in the Mountains! Get pampered with massages, facials, skin care and body treatments. You can even get a manicure or pedicure and a new hair -do while you're there! You'll be refreshed and glowing for the holiday season by the time you leave.
Be sure to try out their famous Salt Cave for ultimate relaxation. Lay back and soak in the complete feeling of calm you'll get while you listen to soft music and breathe in the salt particles. Inhaling these salt particles can help to reduce inflammation in the entire respiratory tract, widen the airway passages, eliminate mucous and allergens, and give you an overall improved immune system. It's even good for your skin! For a calming escape from the stress of holiday planning stop by Serenity in the Mountains to get your relax on!
Hike the Trails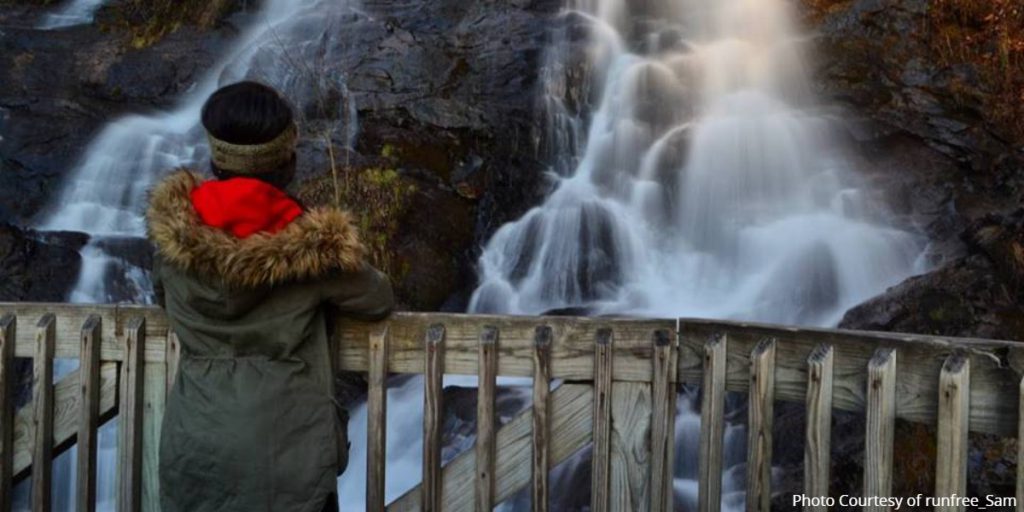 Being in the heart of the Blue Ridge mountains you can, of course, always hike the trails. Breathe in that crisp mountain air and work up a sweat while exploring all Blue Ridge has to offer. With dozens of trails to chose from explore waterfalls, rivers, mountain peaks, forests, and lakes alike. It wouldn't be a trip to the mountains without getting outside and taking it all in.
Christmas Shows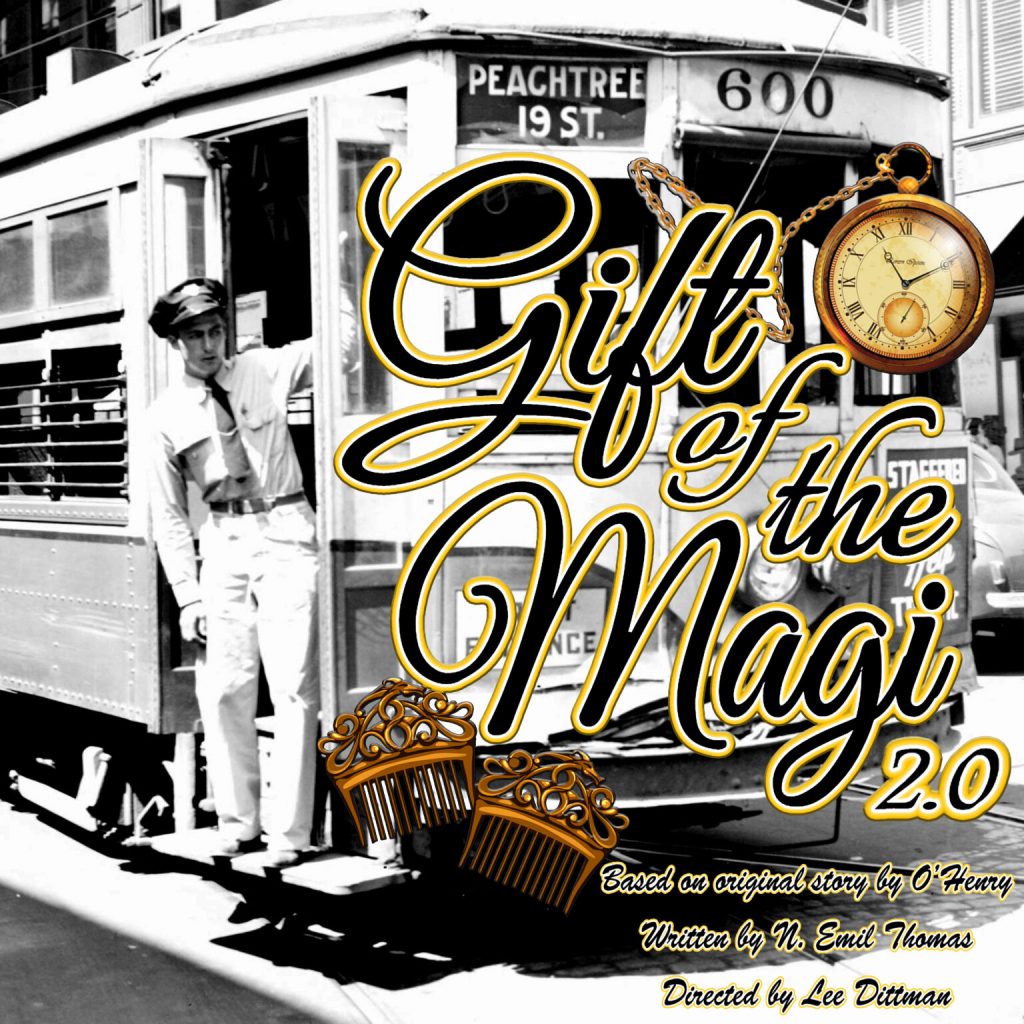 Get in the Christmas spirit with some local theater! Blue Ridge Community Theater is putting on Elf the Musical from November 19th-December 13th. What could be more Christmasy then such a beloved holiday film but in musical form? Remember what Buddy says, "The best way to spread Christmas cheer is singing loud for all to hear!" Or enjoy Gift of the Magi 2.0 also at Blue Ridge Community Theater running November 27th- December 13th. The show takes place in Atlanta in the 1950's, during the Atlanta Transit strike. A man and his beloved wife try to find one another the perfect Christmas gift to show their love. It's a touching show that will leave you feeling good inside.
For more holiday shows check out Annie at the Sunny D Children's Theater running December 17th-20th. Nothing can put a smile on your face more than listening to children sing. And afterall, Annie is such a beloved and timeless musical everyone can enjoy!
Shopping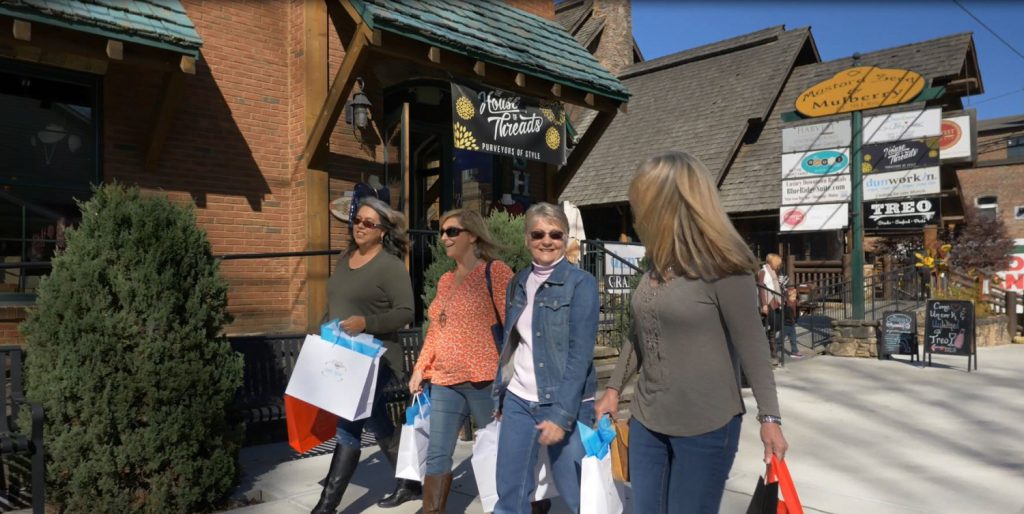 Everyone loves a good shopping trip, especially if it involves getting everyone on your list Christmas gifts! Pop into the shops at Downtown Blue Ridge for a variety of fun and different Christmas gift ideas. Grab something for your outdoorsy dad at Blue Ridge Adventure Wear and then mosey on over to Blue Ridge Olive Oil Company to grab some delicious and unique oils for moms cooking. Pick up some art to go in that blank space above your TV at High Country Art or take a little bit of Blue Ridge home with you and grab a shirt from Blue Ridge Cotton Company.
When you need a snack break from all your shopping stop by Black Sheep or Chester's for some delicious food. Even enjoy looking at all the shops windows decorated for Christmas. You'll be sure to find something great for everyone on your list at Downtown Blue Ridge and maybe even a couple of things to spoil yourself with as well!
Polar Bear Plunge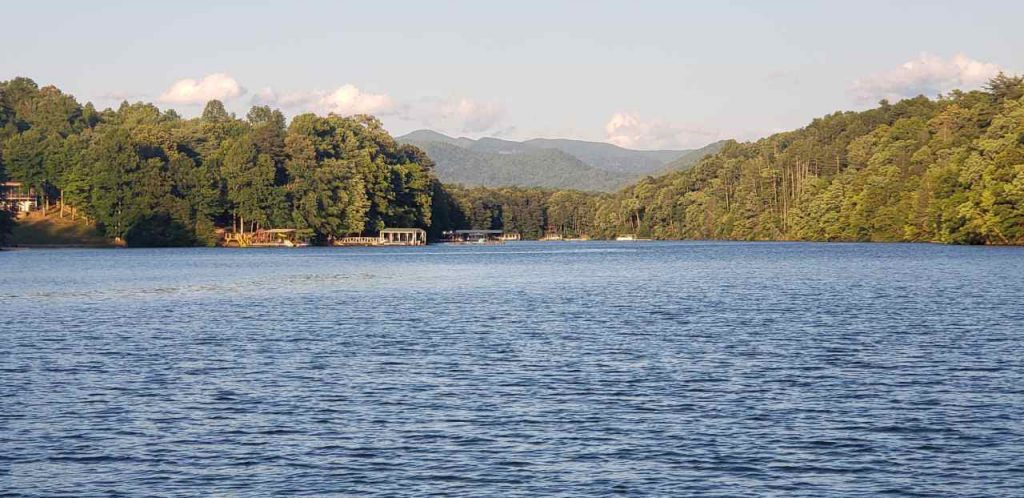 If you're feeling especially adventurous you could always take a dip in the freezing water and take the Polar Bear Plunge. Jump into the Toccoa River or Lake Blue Ridge if you really want to; just make sure to have something warm to bundle up with when you get out. And then maybe head back to your cabin and soak in a warm bath afterwards too! A Polar Bear Plunge certainly isn't for everyone, but hey if that's you, go for it and have some fun!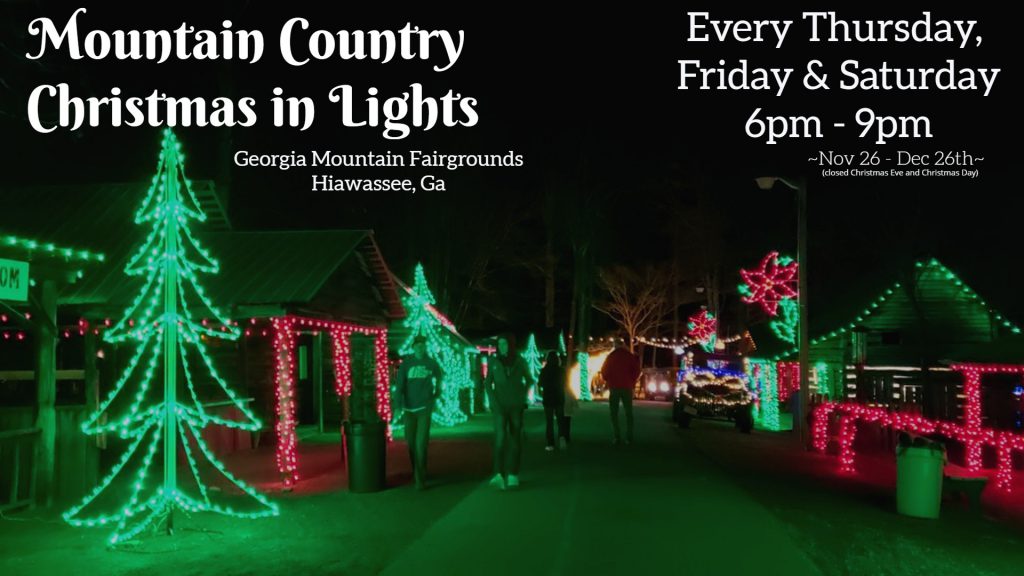 Blue Ridge and the surrounding areas have so many wonderful places to enjoy Christmas lights! Head over to Hiawassee and the Georgia Mountain Fairgrounds for their Mountain Country Christmas celebration. Running every night Thursday-Saturday from November 26th-December 26th, enjoy seeing the Fairgrounds all lit up with lights reflecting off of Lake Chatuge. There will also be art and craft vendors, food vendors, music, and Santa himself!
If you are in town on November 27th, stop in McCaysville to see the town fully decorated and lit up. Also enjoy the shops and restaurants McCaysville has to offer. And at 7:30 make sure you don't miss the annual tree and bridge lighting! You could even drive around the Blue Ridge area with your family and look at all the local Christmas decorations and lights.
Bonfire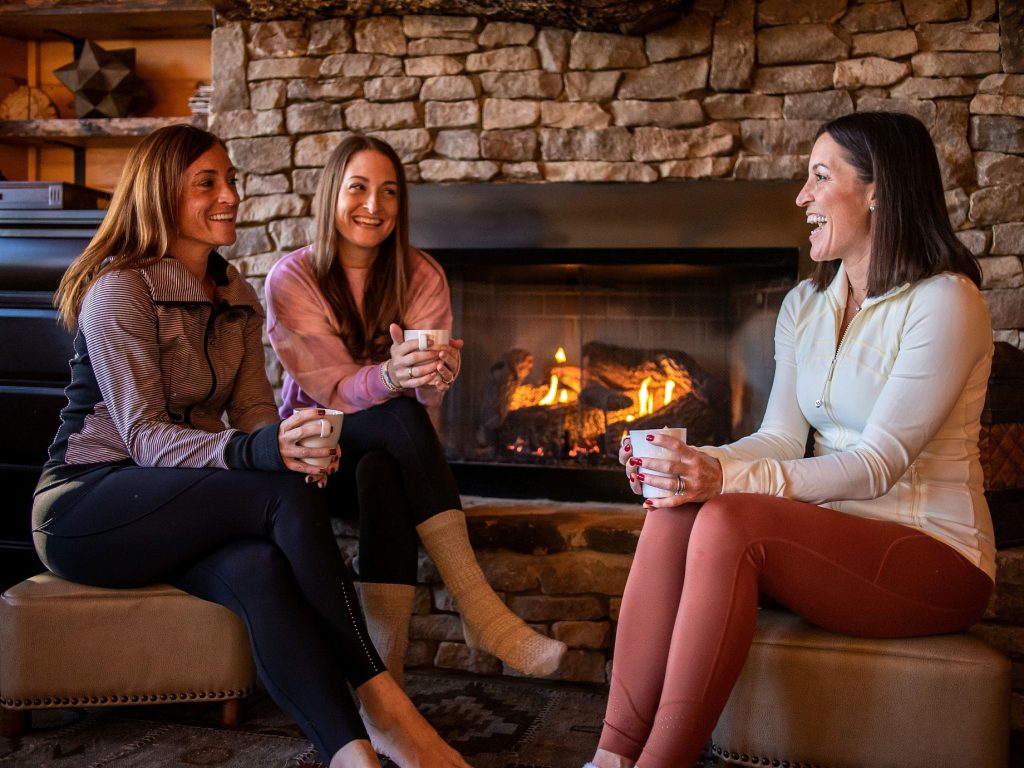 On cold chilly nights bonfires always hit the spot! Imagine sitting around the fire roasting marshmallows, telling stories, and breathing in the fresh mountain air. How cozy does that sound? Make a night out of it and bring the hot dogs too for a simple yet delicious and timeless dinner. If things start to get a little chilly but you're not quite ready to go in for the night, grab some blankets and hot chocolate to warm yourself up and enjoy!
Make cookies and gingerbread houses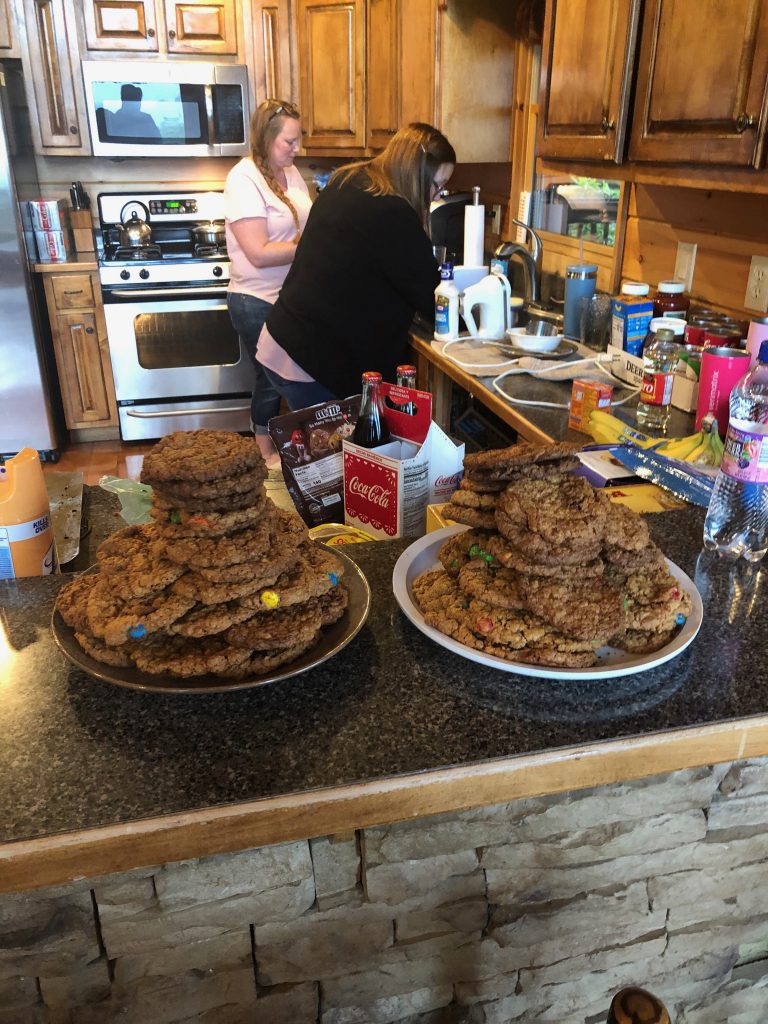 The holidays are all about baking and eating, and what better things to bake than cookies!? Get everyone together to make the perfect cookies; snickerdoodles, chocolate chip, sugar, oatmeal raisin, peanut butter, or all of them! It's never a problem to have too many cookies, they'll get eaten one way or the another.
Use cookie cutters to make your cookies into fun shapes if you want. Then crank up the Christmas music and dance around the kitchen while you wait for them to bake. When the cookies are finished decorate them if you want! Put that green frosting on to make the perfect tree or that red frosting to make Santa's hat just right. Then eat to your hearts content, but don't forget the milk!
For more fun Christmas food activities and snacking, buy a gingerbread house kit and assemble it. You can even make it from scratch if you feel like you're a master gingerbread house architect. If you're more successful with gingerbread house construction than me, and your walls actually stick together and your roof doesn't cave in, then enter your gingerbread house in Blue Ridge's own Gingerbread House Contest. Your masterpiece will be on display from November 27th- December 13th!
Decorate your cabin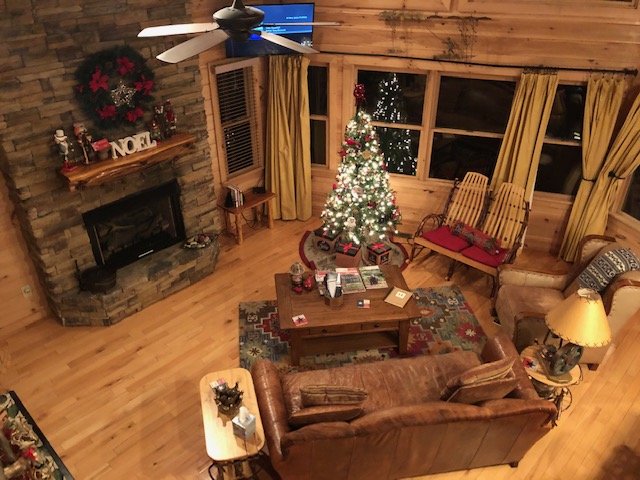 If you're staying with us for Christmas you might as well bring the Christmas with you! Put up a tree (ask about our tree service) and decorate the cabin, nothing will have you feeling more in the Christmas spirit than being surrounded by Christmas décor in your home away from home! We want you to get the full Christmas experience when you stay with us so have fun dolling the place up, just make sure you (pretty please) clean up when you leave. Blast the Christmas music, put on little Ralphie Parker on the tv in the background, and deck the cabin out!
Whether you're in Blue Ridge for the winter season or the holidays there's so much fun to be had while you're here! Experience all we have to offer and really enjoy your time soaking it all in. You deserve it after the year we've had! So spread some Christmas cheer and have some winter fun, and most importantly have a great time on you Escape to Blue Ridge!