Grab your fishing gear, license, and get ready to go! Fishing in North Georgia is one of the most peaceful, but also exhilarating past-times! Some of the state's best freshwater spots are conveniently located in and around Blue Ridge. Whether you're searching for trout, bass, walleye, or all the above, you can find it all by boat or wading in the beautiful chilly waters.
For beginner and advanced anglers, the fishing spots found in North Georgia rank in with top sights and top catches. With waterfront property rentals, Escape to Blue Ridge will ensure that your lodging experience is first-class after a long day of fishing. The summer season in North Georgia brings an assortment of adventure and a wonderful chance to test your fish-catching skills!
There's a reason why Blue Ridge is named the Trout Capital of Georgia, and you'll have to come fish around to agree. We picked a few of the best fish-biting spots in North Georgia, and with peak season upon us, you won't leave empty-handed!
The Toccoa River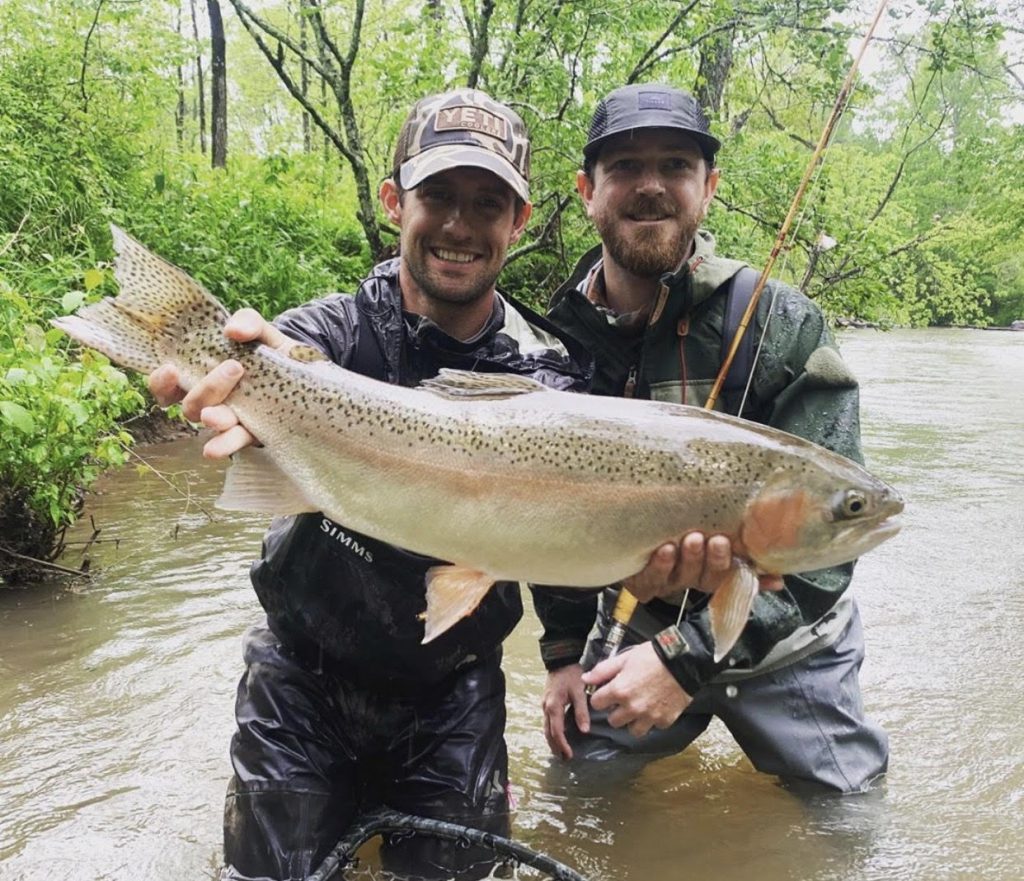 The trout found in the Toccoa River include rainbow trout, brown trout, and brook trout. The variety of the species found in these waters weigh in heavier than average and seem to continue growing with each passing year. The consistent cold rushing water in this river makes it a prime spot for year-round fishing. The two main sections of the Toccoa River, the Upper and Lower areas, offer almost 20 excellent miles of available fishing spots. Access points for entry include the Blue Ridge Dam, Horseshoe Bend Park, and Tammen Park.
Shallowford Bridge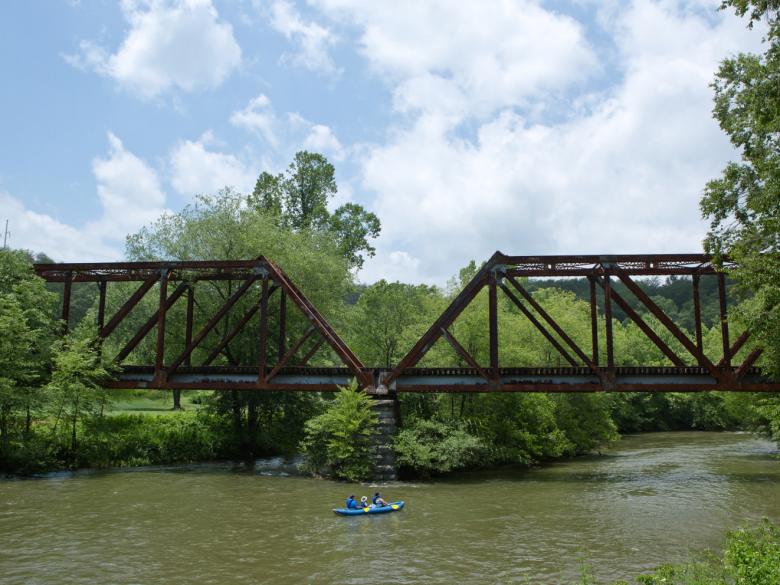 This spot is located on the Toccoa River and provides fishing spots under the bridge or along the side of the river. The bridge is located on Aska Road and is a part of the Benton Mackaye Trail. This section is a Delayed Harvest Area, so you are almost guaranteed a catch if you are with fly fishermen. There are strict 'catch and release' policies during certain times of the year, nonetheless, this location is a great spot to strengthen your skills.
Lake Blue Ridge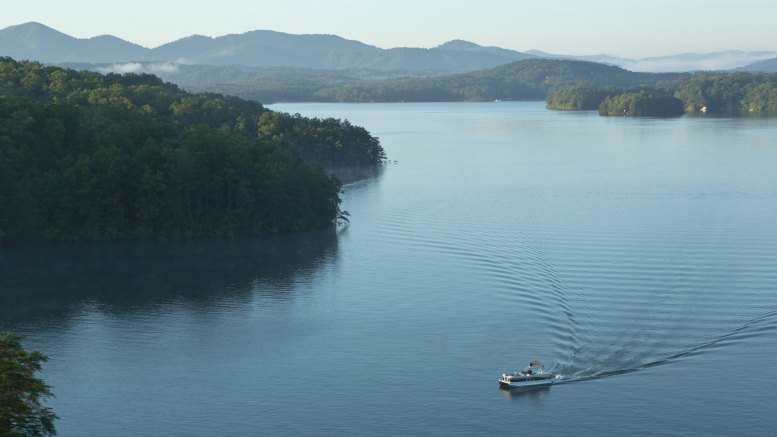 The crystal-clear waters and mountain peak views make Lake Blue Ridge one of the most premier spots for a full day of fishing. The waters are packed with a variety of species, with the bluegill being the most plentiful in this area. This lake is known for its walleye, catfish, white bass, smallmouth bass, and bluegill. There are several points to enter these waters, and a boat is necessary if you're wanting to explore all that Lake Blue Ridge has to offer. Lake Blue Ridge Marina, Morganton Point Recreation Area, Lake Blue Ridge Day Use Area, and Lakewood Landing are top access sites. Lake Blue Ridge's consistency and abundance of fish make this spot a must-visit!
Ellijay River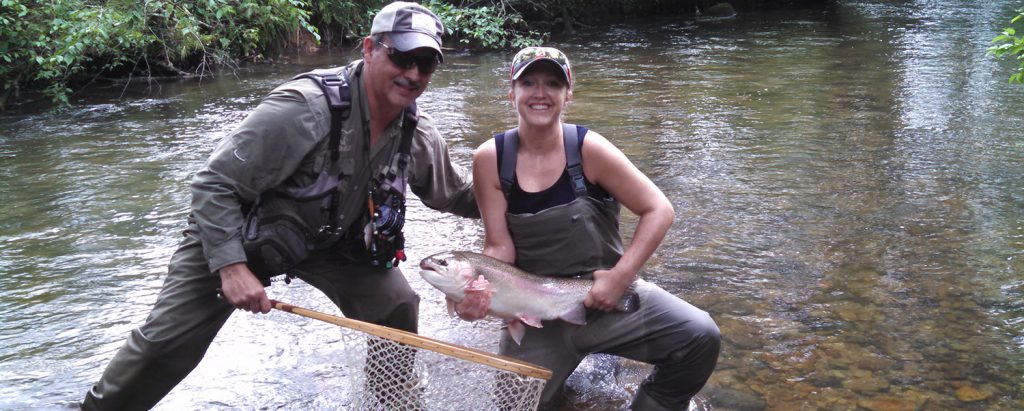 This stream in the heart of Ellijay stretches for over 15 miles. Its ample width and length are full of brook trout, rainbow trout, and largemouth bass. These waters are private and some of the most pristine in North Georgia. All you need is your tackle and a little bit of patience and you are good to go!
Cartecay River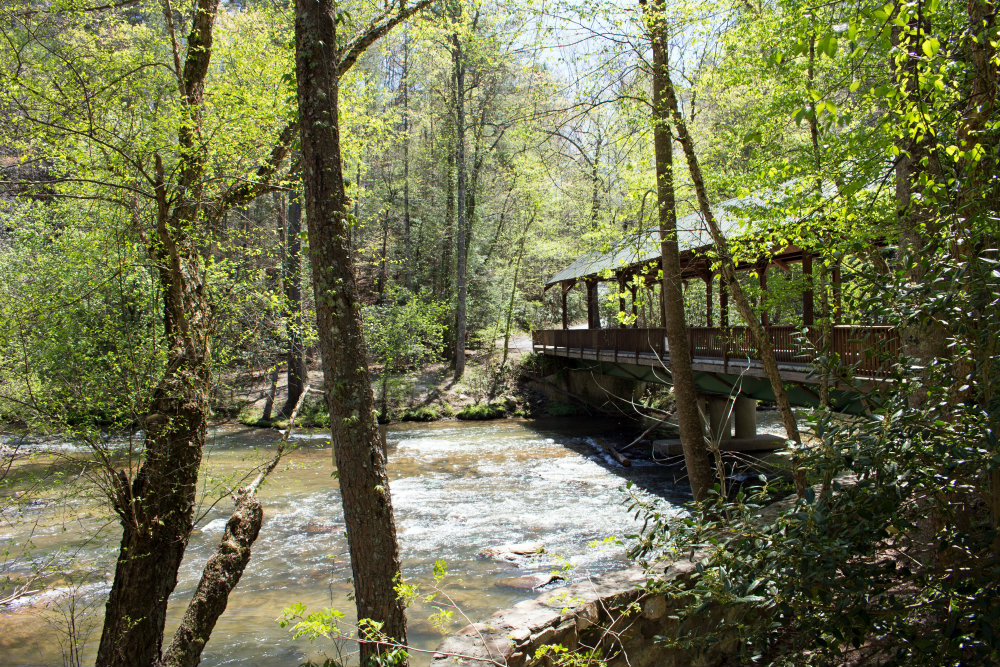 One of the best-kept secrets in North Georgia for bream and bass fishing is the Cartecay River. This waterway only 0.2 miles away from Ellijay is stocked with trout once a month. Popular species caught at this stream also include rainbow trout and flathead catfish. The sounds of the flowing waters and rolling hills in view make up a picture-perfect scenery for a fishing adventure. Enter the 34.691475 latitude, and -84.483536 longitude coordinates into your GPS or smartphone to find the Cartecay River.
Rock Creek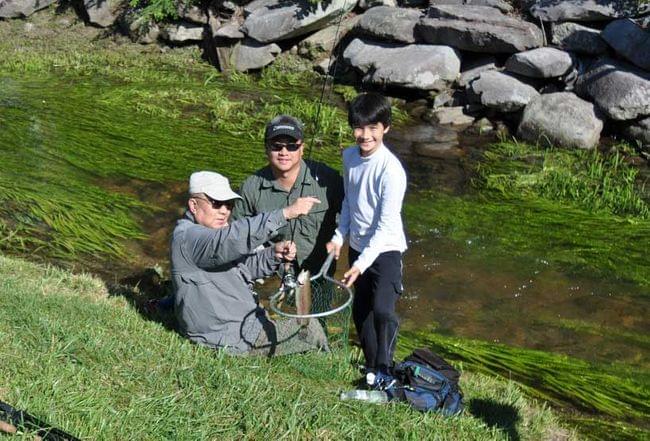 This fish hatchery spot found in the Chattahoochee National Forest reels in a large population of wild trout. This creek has nearby streams that flow into these waters, providing several spots to cast a line. Rock Creek is nestled in between Dahlonega and Morganton, only 45 minutes from Blue Ridge. It's found off Forest Service Rd. 69 on State Rte. 60, making it an easy entry for fishermen. This is a prime spot for rainbow trout, and if you're lucky you'll catch native brookies in the higher elevations!
Jacks and Conasauga Rivers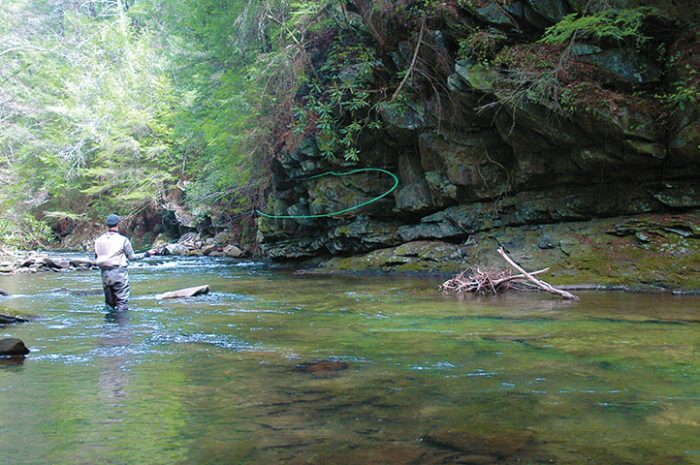 These two rivers run parallel to each other, providing about 45 miles of ample fishing opportunities. The Conasauga River is open year-round and Jacks River is open from March to October. The overhanging branches keep these waters cool and have a population of Appalachian brook trout. The rugged terrain and 60-foot waterfall on Jacks River are added bonuses to the fishing experience!