Blue Ridge and the Copper Basin offer many fun & unique shops with products that you can't find anywhere else! Will you find a new centerpiece for your home, bring back amazing gifts, or get your very own custom made fly fishing rod? There's so much to discover here in the Blue Ridge Mountains! Check out our 13 of our favorite unique mountain shops here: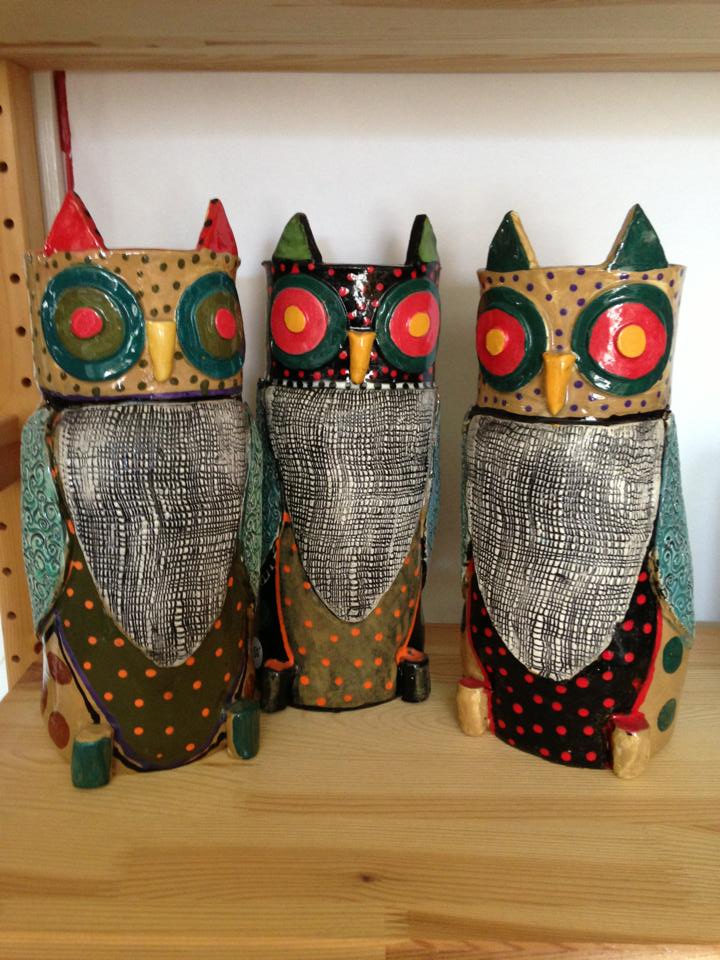 Did you know that Blue Ridge is one of America's top 100 art towns? Fishbone Gallery helps us to achieve the title! At Fishbone, you can purchase and admire one of noted ceramicist, Betty Wassmers, incredible works. Each of her pieces are lovingly decorated in her unique & colorful style and can be found at kitchen tables around the U.S. Some of her special lines offered at Fishbone Gallery include Flower Colors, Chickens & Roosters, Birds of a Feather, Day of the Dead, and more. Find your next art piece at Fishbone Gallery!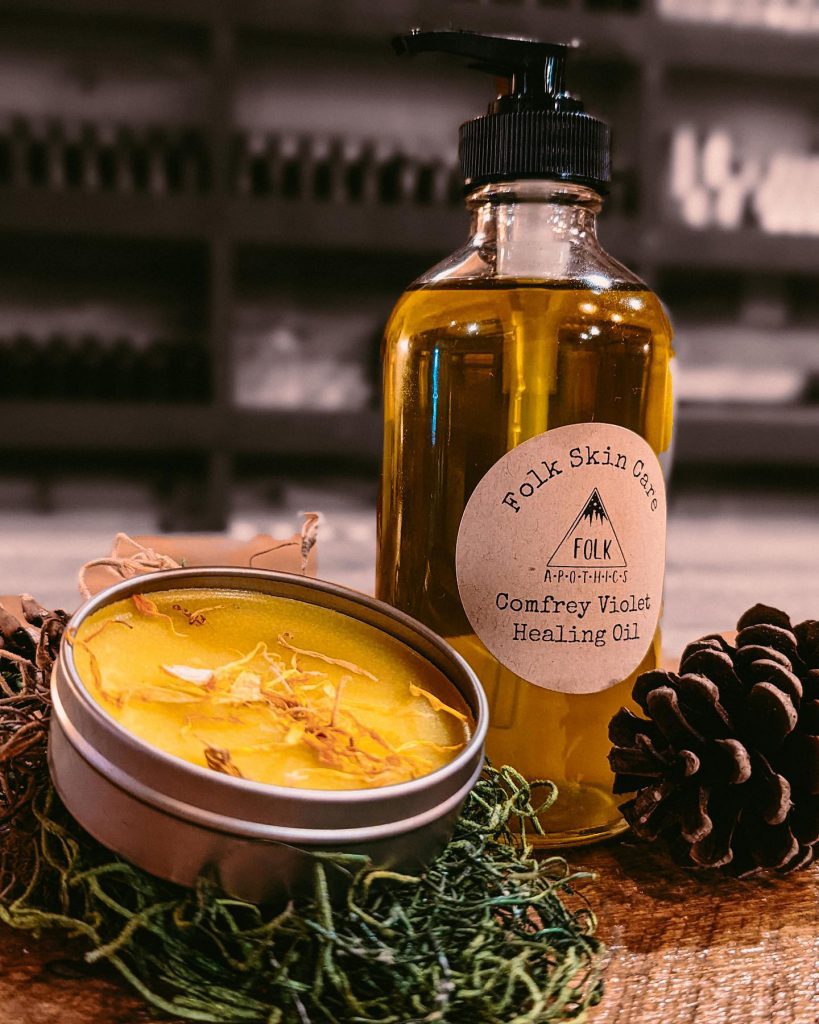 Venture over to Deep Roots Orchard in McCaysville where you'll find Folk Apothic– a shop that pays homage to the original Appalachian Roots. All of their products are grown, harvested, and created in the hills of Southern Appalchia. At Folk Apothic you'll find lots of local produce, organic herbs, teas, ointments and mountain medicinals, and plenty of mountain knowledge from the helpful staff. Take a step back in time and learn the way things were done in the olden days. Not only can you shop all things folk here but Folk Apothic also offers yoga classes and hands on workshops, where you too can make things like they did in the days of old. Come experience some traditional mountain magic at Folk Apothic!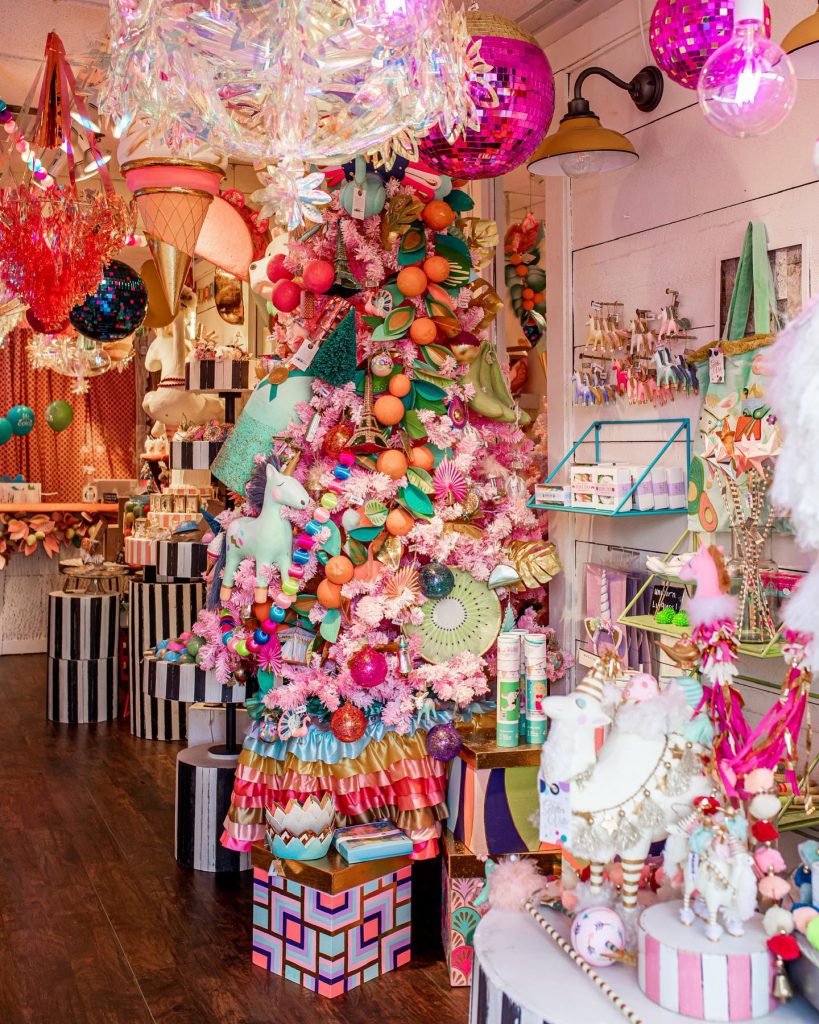 Lily + Coco is the most fun and quirky shop downtown! As soon as you walk through the doors you'll be greeted with shelf after shelf of colorful toys and decorations. You'll find sparkly disco balls hanging from the ceiling, pink unicorns scattered around the store, dessert themed ornaments on the shelf, and so much more! The kids will love picking out the most sparkly objects in the store and you can stock up on fun decor for the holidays. Lily + Coco is truly a one of a kind shop filled with "fanciful finds & whimsical whatnots"!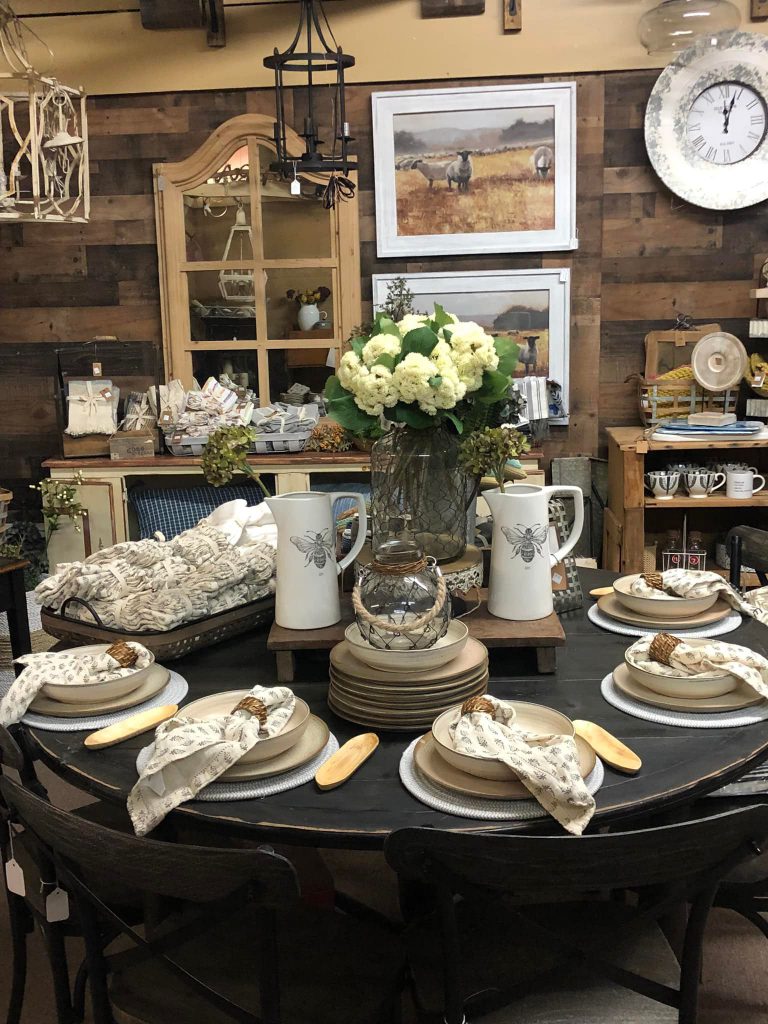 Mitizi's on Main has just the unique and stylish home decor and furniture pieces you're looking for! Rustic style and southern flair is exactly what you'll find here! Fun cow pictures, quirky home decor, and fun gifts await you at Mitizi's on Main. And with an ever rotating and changing stock you'll never run out of things to admire. What unique finds will you bring back with you?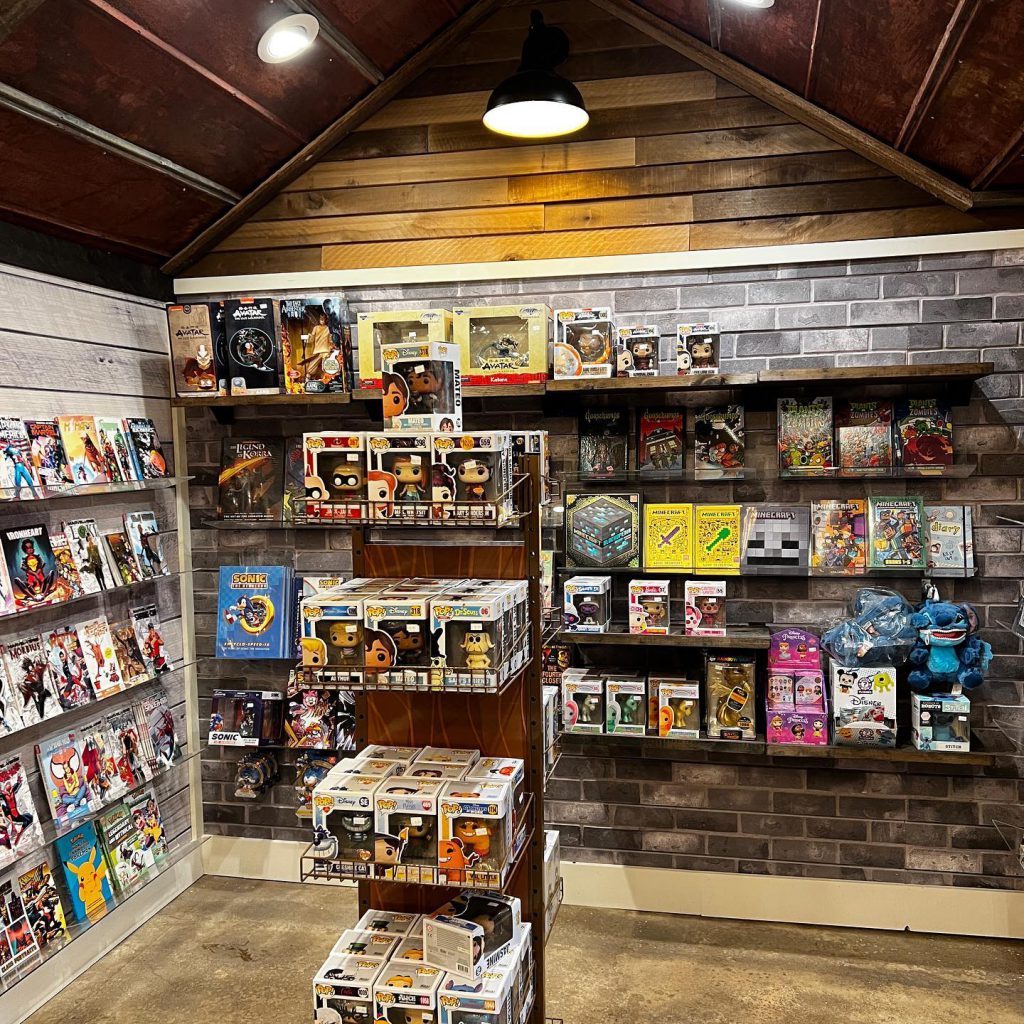 Do you have a passion for all things superheroes, Star Wars, and collectables? Then, Mountain Man Comics is the place for you! Their shelves are stocked with comic books ranging from the Golden Age all the way up to today. Not only will you find a wide selection of comics here but you'll also find statues and figurines of your favorite heroes and villains, graphic novels, Funko POP figurines, and collectibles. Bring home a life size Yoda statue or a limited edition Spider-Man comic. You'll find everything here because Mountain Man Comics offers one of the largest selections of pop culture collectibles around; and they've just expanded to offer you even more cool comics & figurines! Be sure to pay them a visit next time you're in town!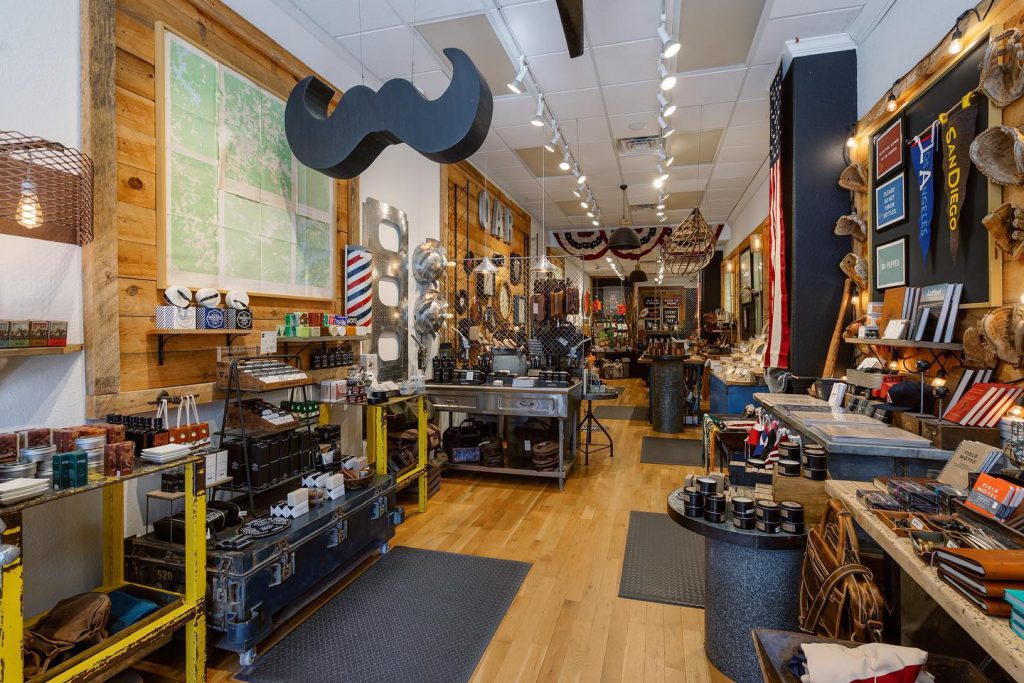 For unique and stylish accessories for the modern gentlemen check out OAR Finer Goods. You'll find men's jewelry, ties, socks, books, fun trinkets, novelty gifts, and more. Some of their brands include Fulton & Roark, Brackish Bowties, Studebaker Metals, and OAR leather goods. Get a nice leather bag perfect for traveling or a fun sign to decorate your man cave. You can easily create a unique look here for yourself and your home space. What goodies will you find at OAR Finer Goods?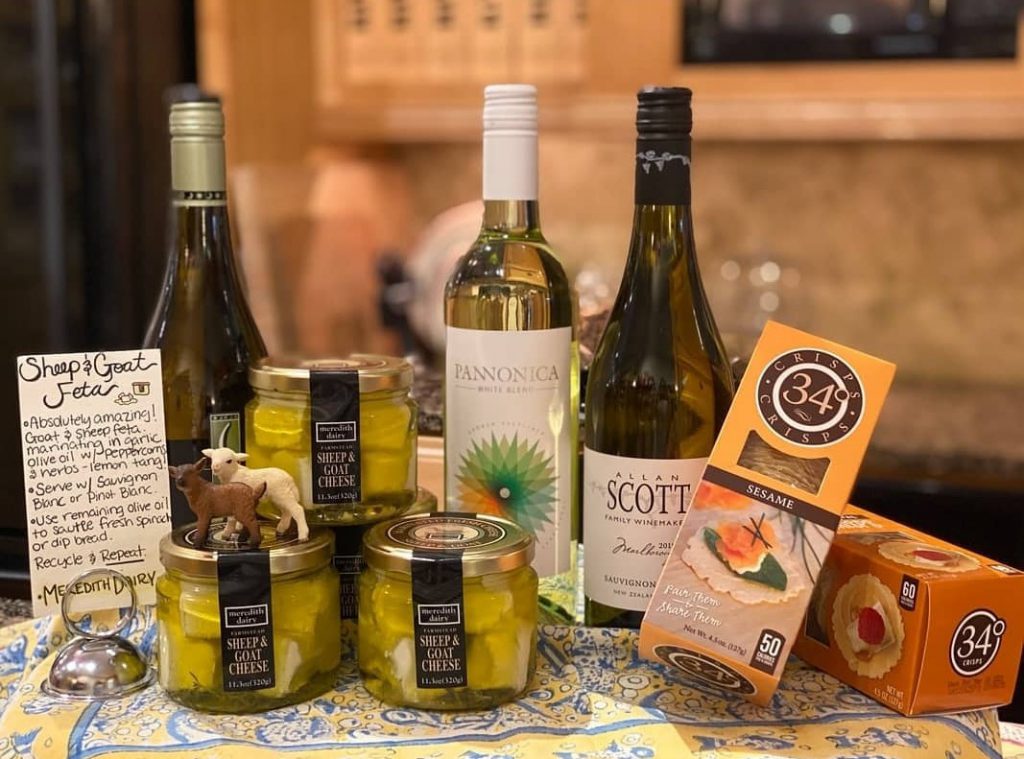 Are you looking for the perfect bottle of wine to pair with dinner at the cabin? Out of the Blue is your one stop wine shop that has everything you need to host an amazing dinner. Owner, Sarah Auman, has handpicked the very best wines in the world so there's no way to make a mistake in your selection, it's all delicious! Not only can you pick up an incredible bottle of wine at Out of the Blue but they also offer gourmet foods, artisanal cheese, craft beer, wine accessories, and everything you need to host a wonderful evening with friends and family. You can even pick up one of their ready to go wine & snack packs to make life easier for yourself. Out of the Blue has everything you could want and more!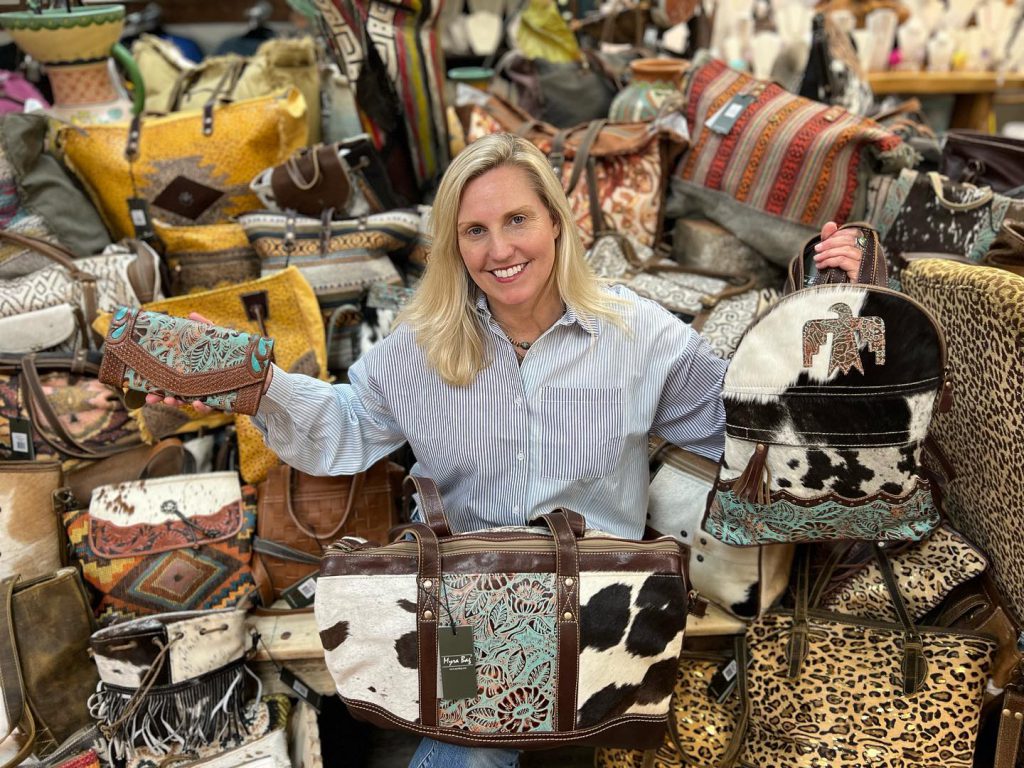 Are you a lover of owls and cute accessories? Check out The Owl's Nest for unique and stylish accessories perfect for a night out. They have jewelry, gemstones, purses, shoes, t-shirts, and more. Be sure to get something with an owl on it to fit with the theme of the store! We especially love their quirky selection of earrings and bracelets. What stylish ensemble will you put together at The Owl's Nest?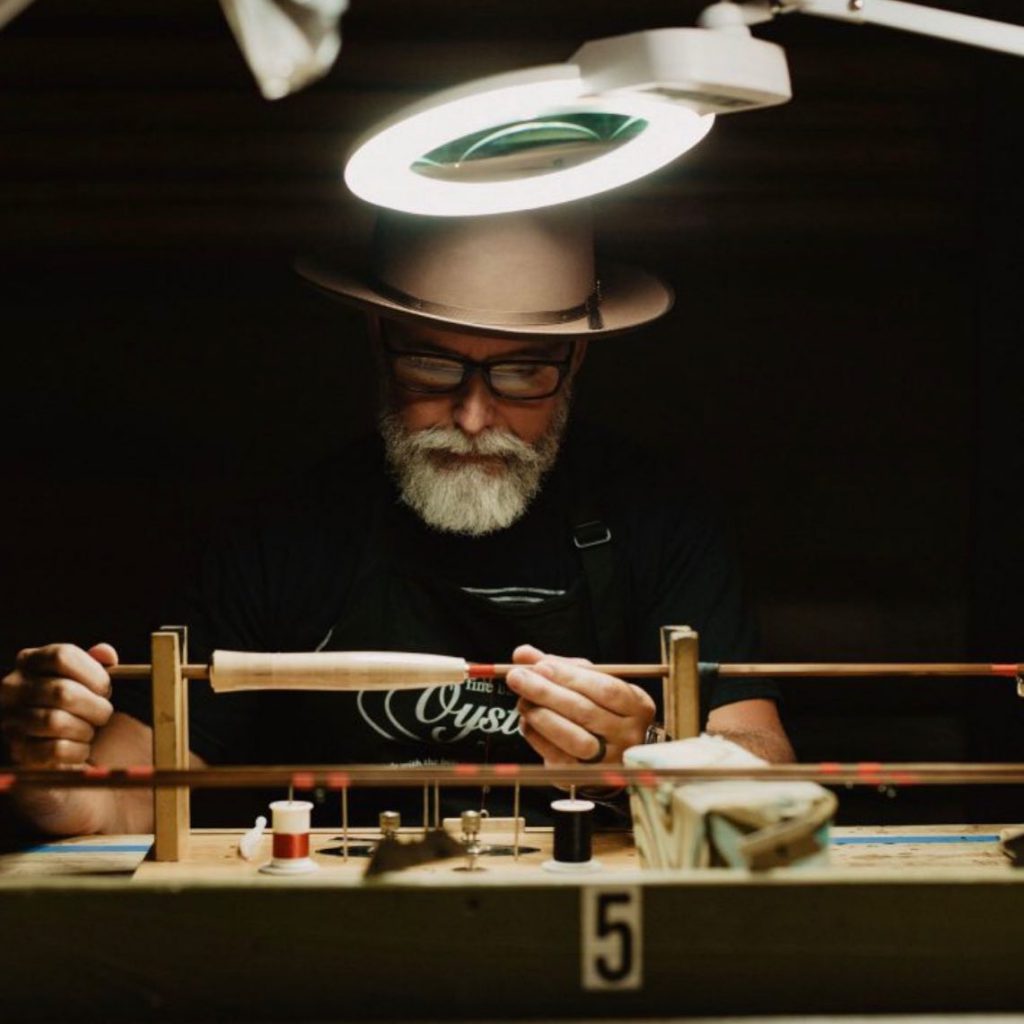 Oyster Bamboo Fly Rods is a small family owned business, with Bill Oyster at the helm of it all. Bill is the only professional bamboo fly rod maker in the world who personally hand engraves his own rods. He has been commissioned to make rods for many of the world's finest anglers including President Jimmy Carter. Once you stop by the shop you'll see why; each rod is made from a single culm of genuine Tonkin bamboo. And all rods are hand split, hand planed, and hand engraved. So much detail and craftsmanship goes into making these beautiful rods. Since the rods are custom made, orders are on a "first come, first serve basis," so if you're interested, get your orders in as soon as you can. Want to make your own custom rod? Oyster Bamboo Fly Rods offers bamboo fly rod making classes! Simply give them a week of your time to create your masterpiece and you too can learn how to craft a fly fishing rod like an expert.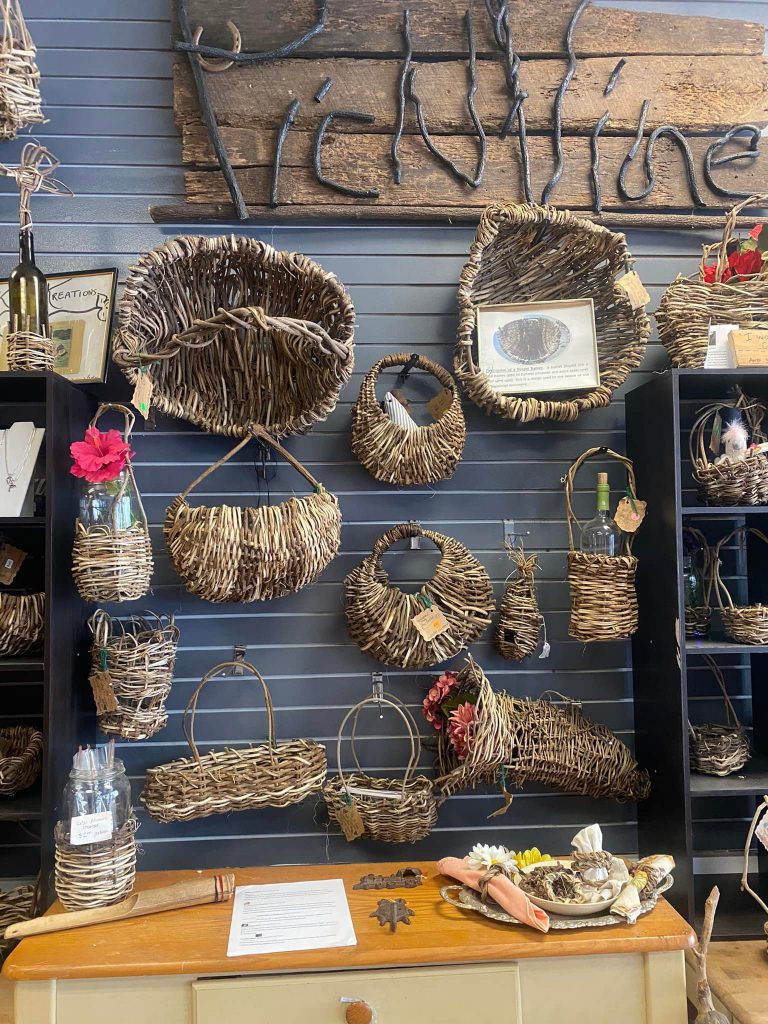 Are you a lover of homemade items? If so then, Pic N Vine is the place for you! This Copperhill shop offers handmade kudzu vine baskets and wreaths, as well as vintage style black & white pictures. Shop from a selection of their beautiful works or make your own in one of their personal basket weaving classes. What makes Pic N Vine even more unique? The TN/GA state line runs directly through the store so it's actually in two states at once! How neat is that!? Find something unique and handmade at Pic N Vine.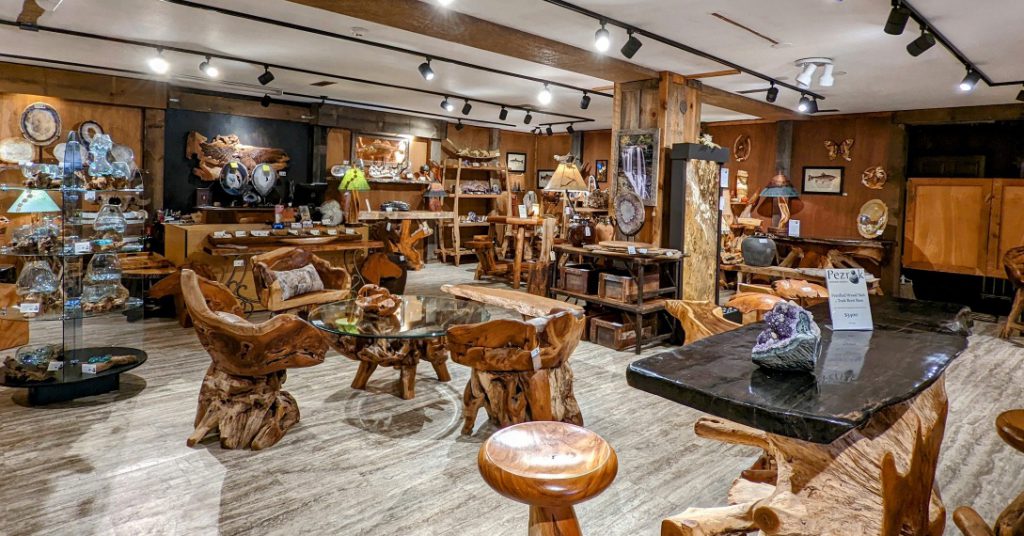 Pezrok has created the most beautiful furniture pieces and home decor out of fossils, gemstones, minerals, and carved driftwood. A piece from Pezrok is about as unique and beautiful as they come, anything you bring back with you will be a conversation starter in your home and really stand out. We love their hand carved animal statues made from driftwood and their custom made sinks with fossil countertops. And you can't go wrong with a little sparkle in your life in their gemstone section! Not only does Pezrok offer unique furniture and home decor pieces but you can also bring home jewelry, crystals, and handcrafted canoes and kayaks! If you want a nature themed home, Pezrok should be first on your list.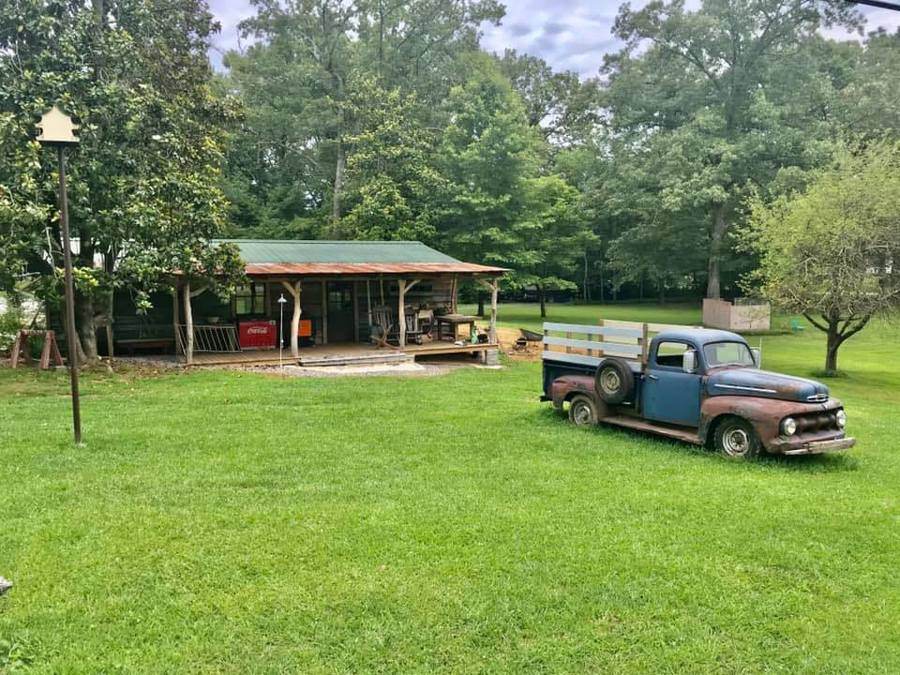 You can find everything and more at Terri's Treasure Trove in Mineral Bluff! You'll find a treasure trove of unique gifts and items like antiques, re-purposed furniture, vintage, bric-a-brack, ceramics, copper, soaps, and so much more! When you pull up to their store front you'll immediately notice their signature blue, antique truck parked out front. Then when you head inside you'll be overwhelmed with all the fun, quirky, and one of a kind items laid on the shelves before you. Will you leave with a piece of antique furniture, an old camera, or a unique gift for someone special? See what treasures await you at Terri's Treasure Trove.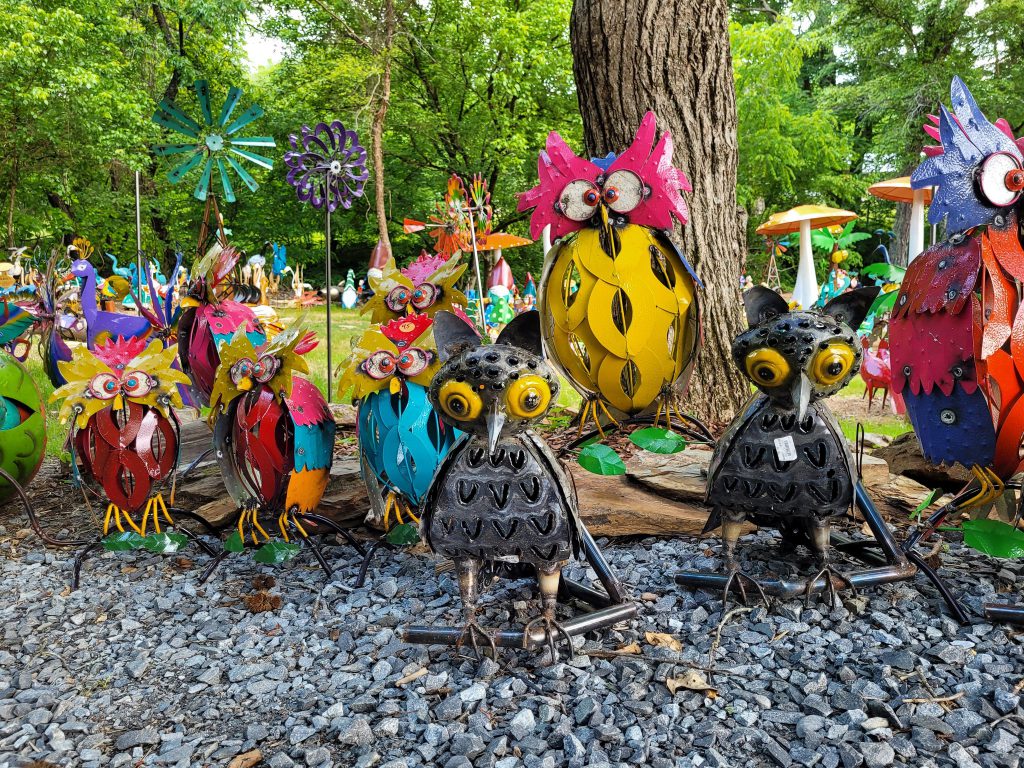 Did you know that we have a zoo in North Georgia? This zoo has over 25 species of animals that are all made from metal, aluminum, and wood. At The Zoo Groovy Metal Art in Mineral Bluff you'll have a blast walking through the rows and rows of quirky & cartoon like animals. You'll see zebras, giraffes, goats, and even a T-Rex! It's also a great spot for photo-ops! Bring home a token of your trip and remember your fun adventure to the metal zoo forever by bringing back an animal of your own!