Fall is finally here, and that means it's festival season! Cool weather, colorful leaves, warm food and drinks, and plenty of fall fun; what a way to spend an afternoon! Sound like your kind of day? Then learn more about some of our favorite annual fall festivals in the area! 
Blue Ridge:
Fall Festival at Old Epworth School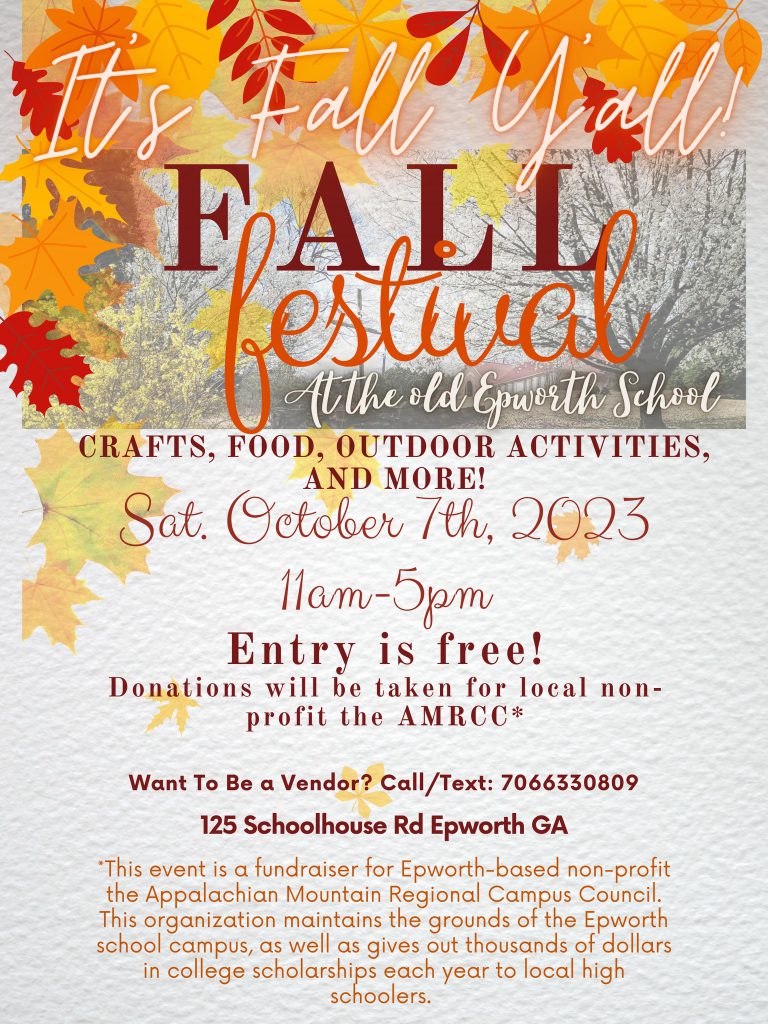 This wonderful fall festival at the Old Epworth School takes place on October 7th and will be filled with craft vendors, good food, outdoor activities, and more. And the best part? It's a fundraiser for the Epworth-based non-profit, the Appalachian Mountain Regional Campus Council, which helps to maintain the grounds of the Epworth school campus and gives thousands of dollars for college scholarships every year. Entry is free but donations are welcome!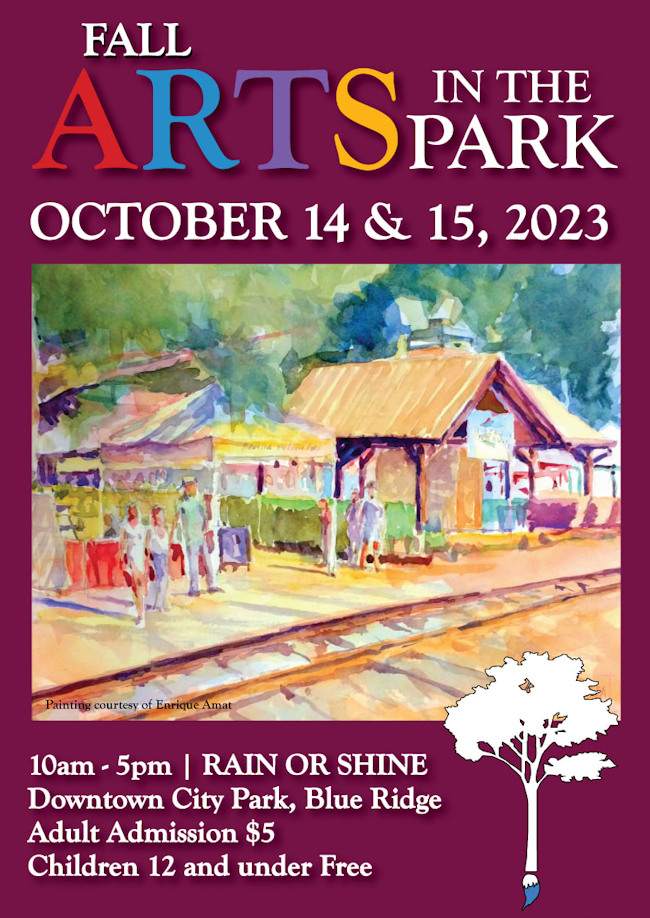 One of our biggest events of the year is Fall Arts in the Park, which takes place in Downtown Blue Ridge on October 14th & 15th. Visitors will admire beautiful artwork, take in live musical performances, and enjoy delicious food while surrounded by the vibrant fall foliage in Downtown Blue Ridge. Admission is $5 a person and children 12 & under are free!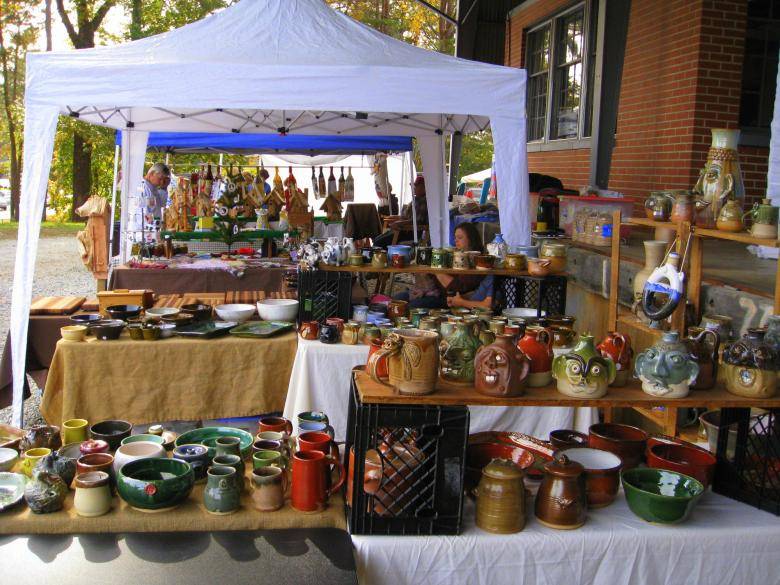 Buy some beautiful handmade goodies for fall or get prepped with gifts for the holidays at Blue Ridge's Harvest Sale. You'll have two weekends to check out the wares from dozens of vendors, on October 21st & 22nd and October 28th & 29th. Get to shopping!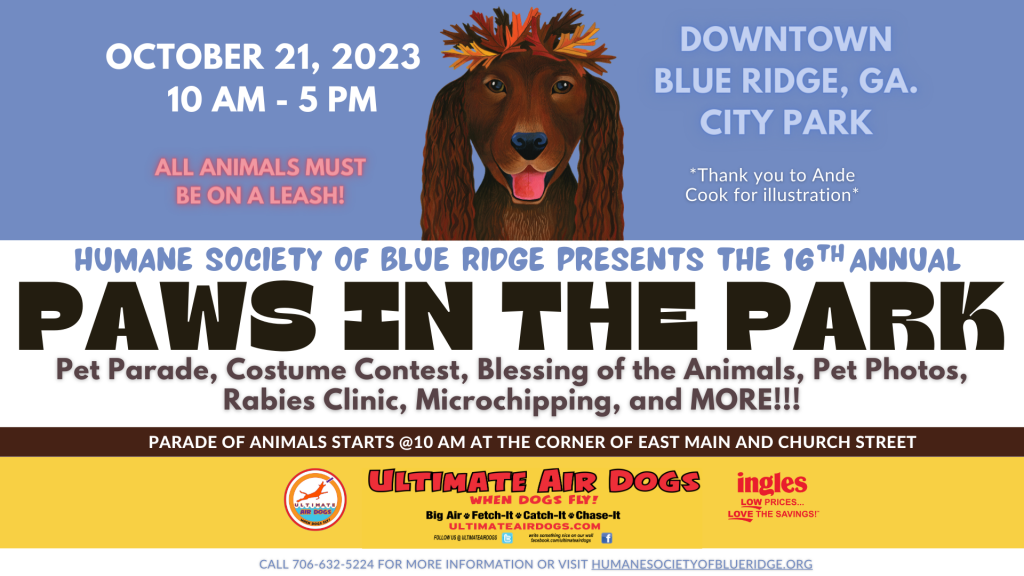 Get all the pups together for Blue Ridge's 16th Annual Paws in the Park event on October 21st. The day will be filled with all kinds of pet-friendly fun! There will be a parade of animals at 10am followed by a costume contest at 11am. There will also be pet photos, an air dogs dock diving contest, a blessing of the animals, a rabies clinic, and so much more! This 'pawsome' event goes from 10am-5pm in Downtown Blue Ridge.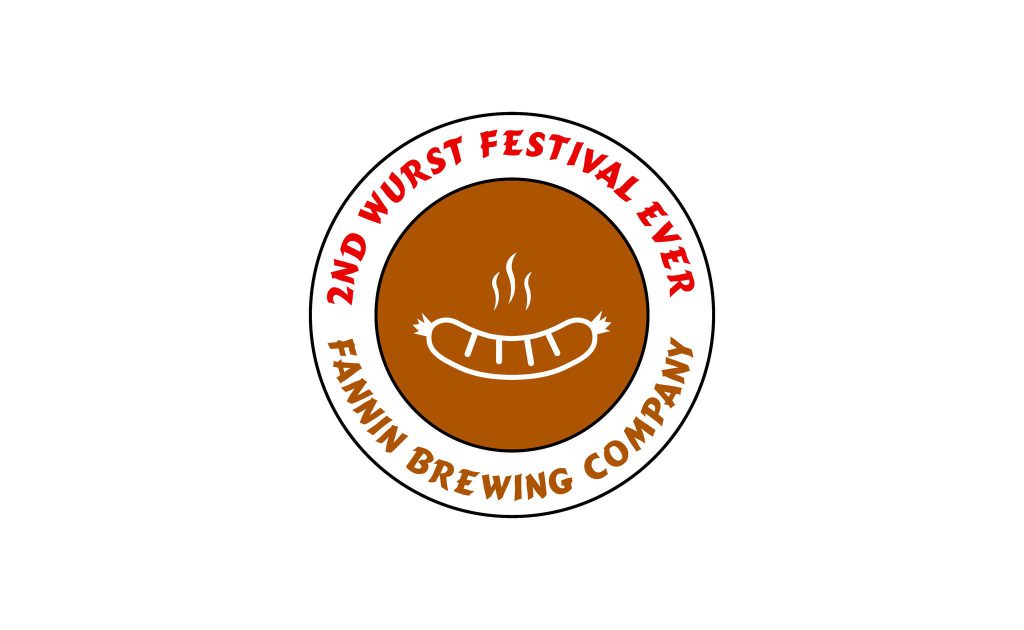 Get your Oktoberfest fun in at Fannin Brewing Company on October 21st from 1pm-7pm for the return of the Wurst Festival Ever! There will be authentic German sausages and plenty of beer. And if you purchase your ticket in advance you'll receive a special Wurst Festival glass, and get your first beer free along with one delicious sausage. All ticket proceeds go towards Georgia Forest Watch. 
Fall Festival at Staurolite Barn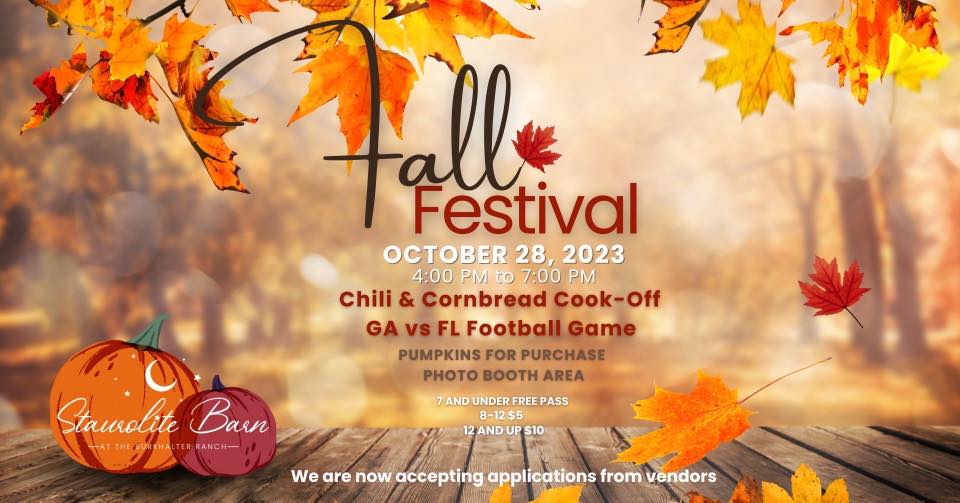 Come on down to Mineral Bluff for a FREE Fall Festival at Staurolite Barn on October 28th! There will be a chili and cornbread cookoff, pumpkins for sale, a fall photo booth area, and the big Florida vs. Georgia game on the TV! Come on down from 4pm-7pm for all the fun!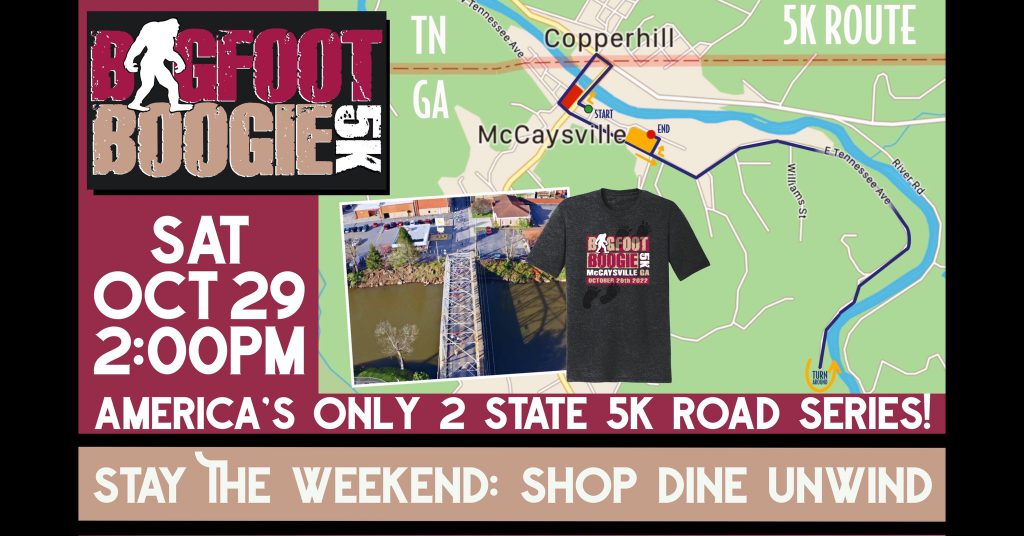 Get your work out in at the Bigfoot Boogie 5K, America's only 2 state 5K road series! On October 28th at 2pm you'll race through two states, McCaysville, GA and Copperhill, TN. Food, drinks, and music will be available before and after the race. When you've finished the race, stick around for the big Florida vs. Georgia college game at 3:30pm and enjoy the beautiful fall weather!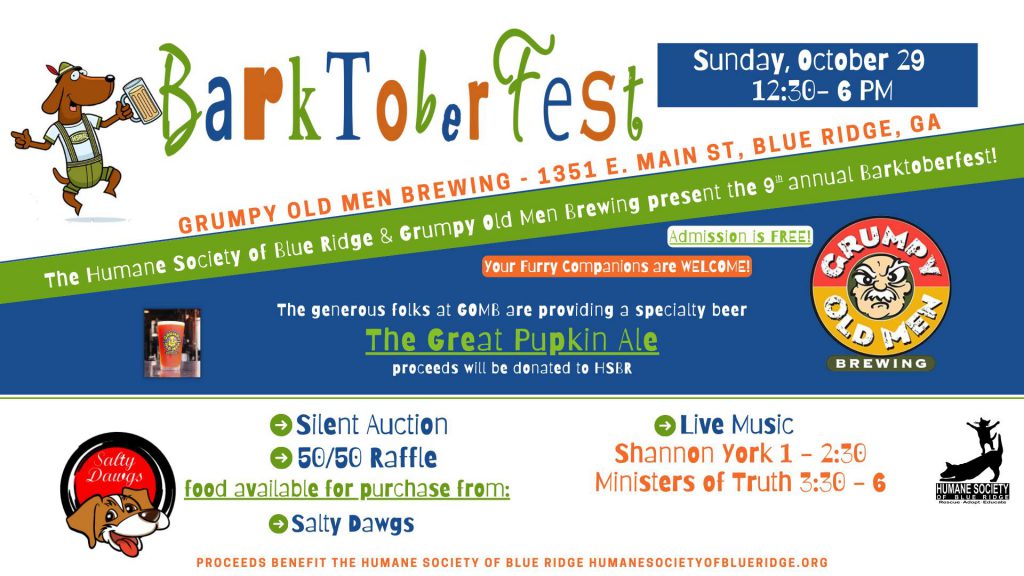 More dog-friendly fun awaits in Blue Ridge at Grumpy Old Men Brewing's annual Barktoberfest on October 29th! There will be live music, a silent auction, a 50/50 raffle, delicious food, and lots of beer. And if you grab a pint of the Great Pumpkin Ale then your money will benefit the Humane Society of Blue Ridge. The events runs from 12:30pm-6pm and admission is FREE! 
Ellijay: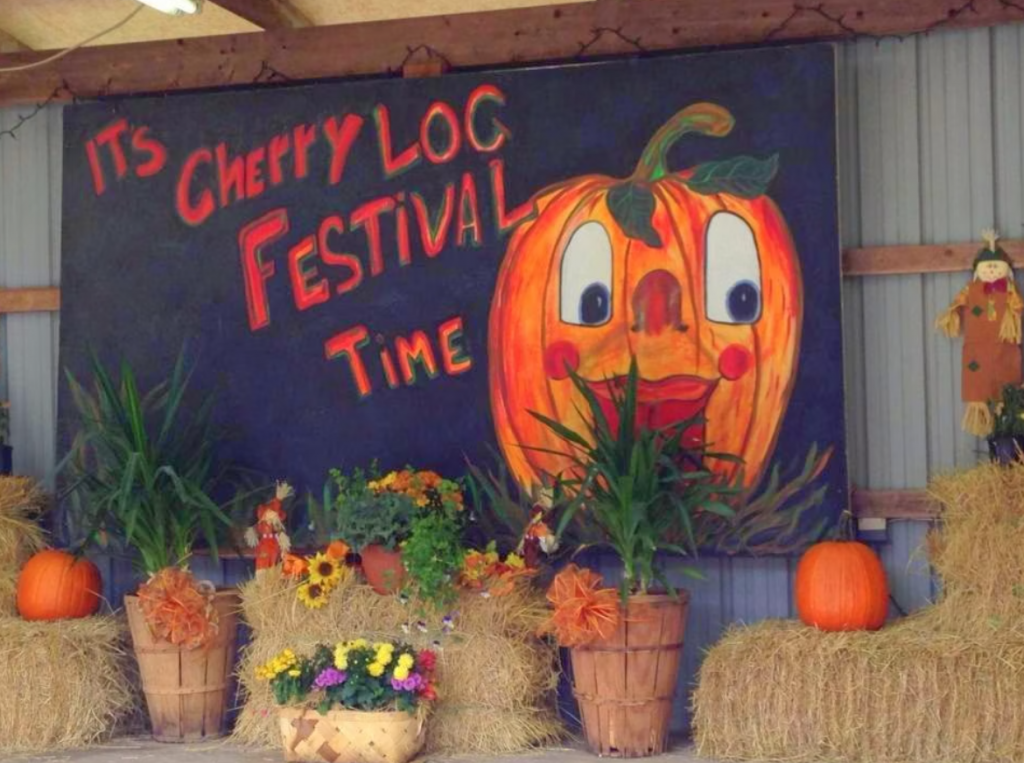 The Cherry Log Fall Festival is a fan favorite fall festival in the area. This year's annual event takes place on weekends October 7th thru the 15th. There will be all kinds of arts and crafts, homemade treats including a homemade breakfast & lunch, a variety of live musical acts including bluegrass, country, and gospel artists, and plenty of autumn-themed fun in Downtown Cherry Log.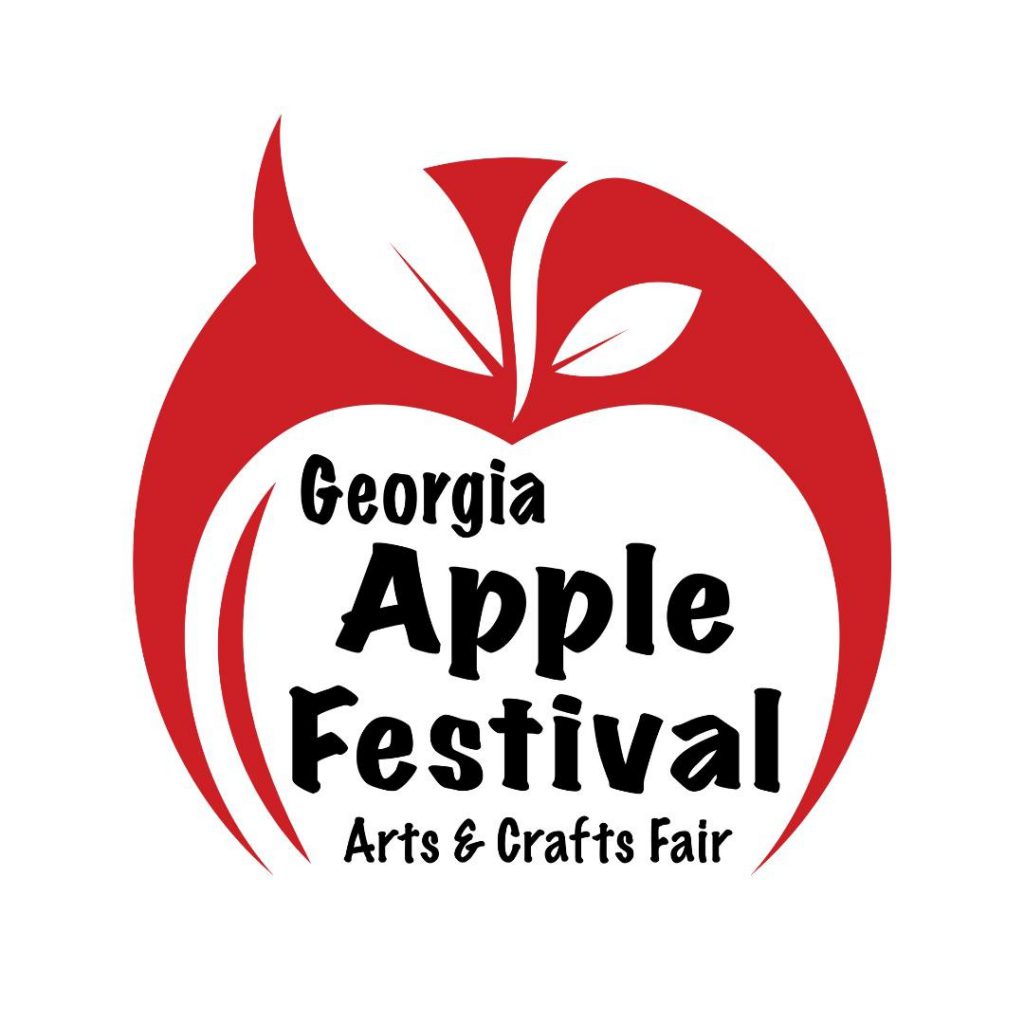 Celebrate apple season in the Apple Capital of Georgia at Ellijay's Georgia Apple Festival on October 14th & 15th and October 21st & 22nd. Head to the Ellijay Lions Club Fairgrounds where you'll find over 250 vendors, delicious food, and so much more! Get your apple fix at the Georgia Apple Festival! 
Hiawassee: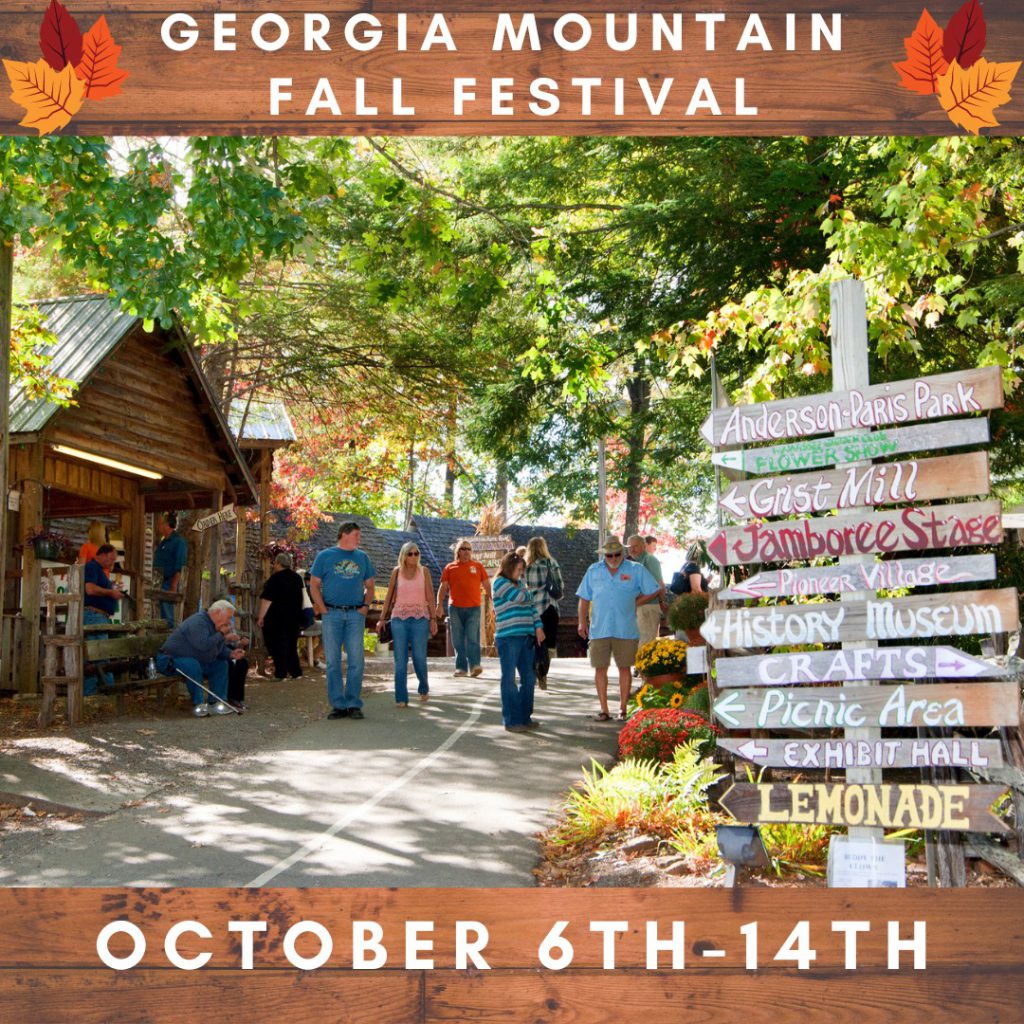 There's so much fall fun happening at the Georgia Mountain Fairgrounds in Hiawassee this time of year! On September 29th & 30th the Fairgrounds will be hosting a Fall Yard Sale. There will be hundreds of treasures and goodies to find throughout the numerous vendor booths at the event. Then from October 6th-14th the Fairgrounds will be putting on their annual Georgia Mountain Fall Festival. Guests can look forward to carnival rides, craft vendors, mouth watering food, amazing musical performances from some of your favorite country & bluegrass artists, fun entertainment like a pig race and a cowboy show, educational demonstrations, and much, much more. And at the end of October you can get back to your mountain roots at their Appalachian Brew, Stew, and Que Festival on October 21st. There will be lots of craft brews, local cuisine, and Americana and Bluegrass music. Your $50 advanced ticket will include a souvenir glass, unlimited tastings, and your admission into the event. There's so much fun to be had at the Fairgrounds this Fall! 
Blairsville: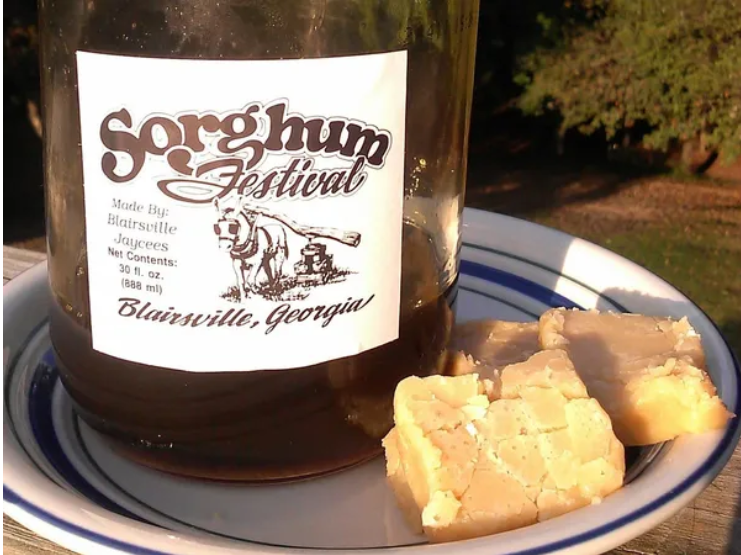 Then head to Blairsville for one of North Georgia's longest running festivals- The Sorghum Festival! Join in the festivities at Meeks Park on October 14th & 15th and October 21st & 22nd, where there will be a kickoff parade, crafters, cloggers, live bluegrass music, and more!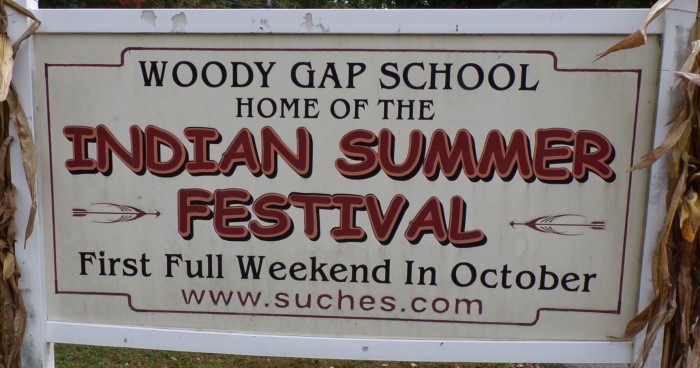 The Indian Summer Festival is back October 7th & 8th at Woody Gap School in Suches. There will be all kinds of family friendly activities on both days from 9am-5pm. Look forward to amazing craft vendors, homemade goodies, delicious food, and so much more! 
Fall Festival at Vogel State Park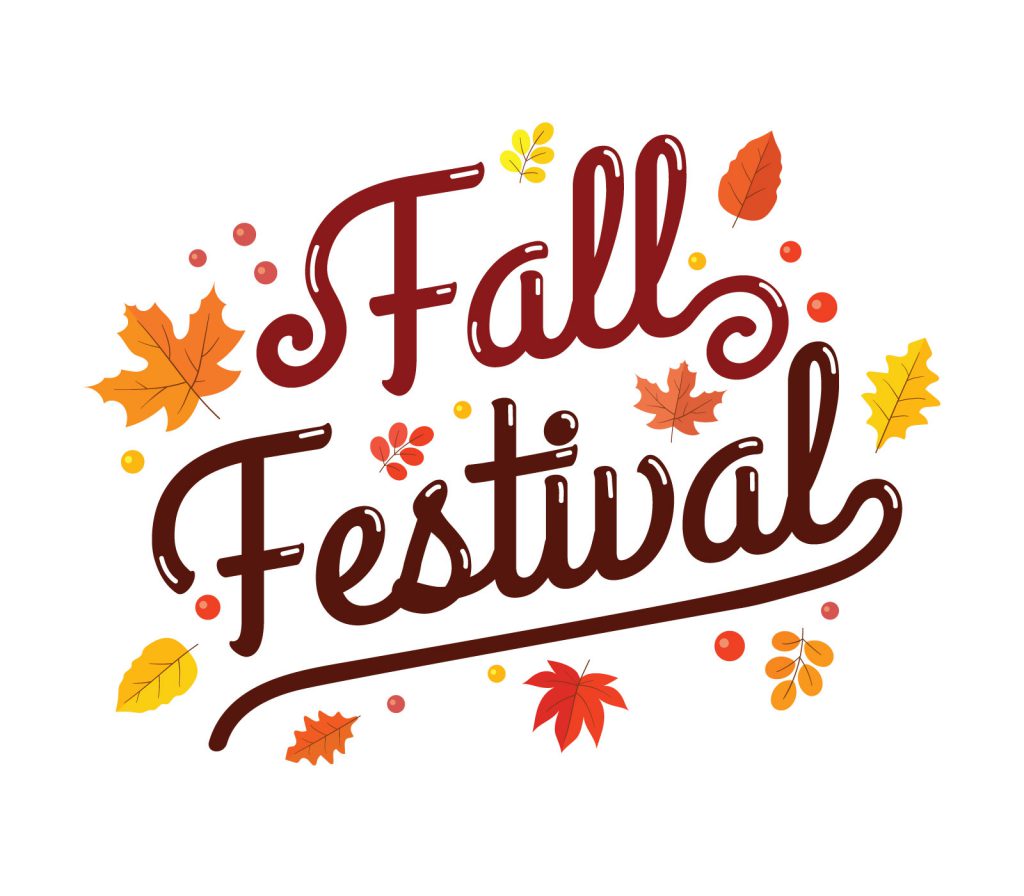 Enjoy some fall fun at the beautiful Vogel State Park for their Fall Festival on October 28th! This fun filled afternoon at the park includes craft vendors, food trucks, live music, hayrides, a cakewalk, a rubber duck race, ghost stories, and so much more! The fun goes from 10:30am-5pm.
North Georgia and Beyond: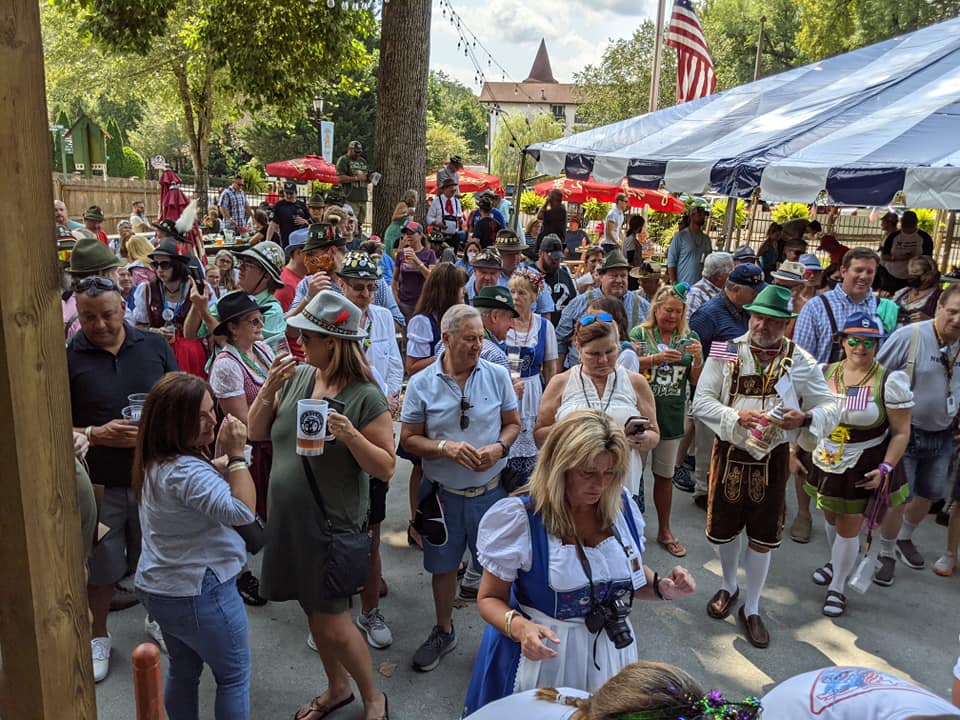 Live like you're in Germany for the day at Helen's Annual Oktoberfest taking place nightly September 28th thru October 29th in the Festhalle. Helen is known for their German style architecture so there's no better place to celebrate! AND they've been hosting this great event for the past 53 years, making it the longest running Oktoberfest in the United States! On top of beer there will be live music, food, and plenty of fun happening nightly in the Festhalle. Tickets are $10 a person Mon-Thurs and $12 a person Friday-Sunday. 

For over 40 years Jasper has been hosting the Georgia Marble Festival! This year will be the 41st year and it'll be bigger and better than ever! On October 7th & 8th Lee Park in Jasper will come alive with family fun entertainment with live musical acts, arts & craft vendors, a parade, a road race, kids games, live demonstrations of marble sculpting and so much more! Admission is $5 a person, children 6-12 are $3, and children 6 & below are FREE! The event takes place Saturday, October 7th from 10am-6pm and Sunday, October 8th from 10am-4pm.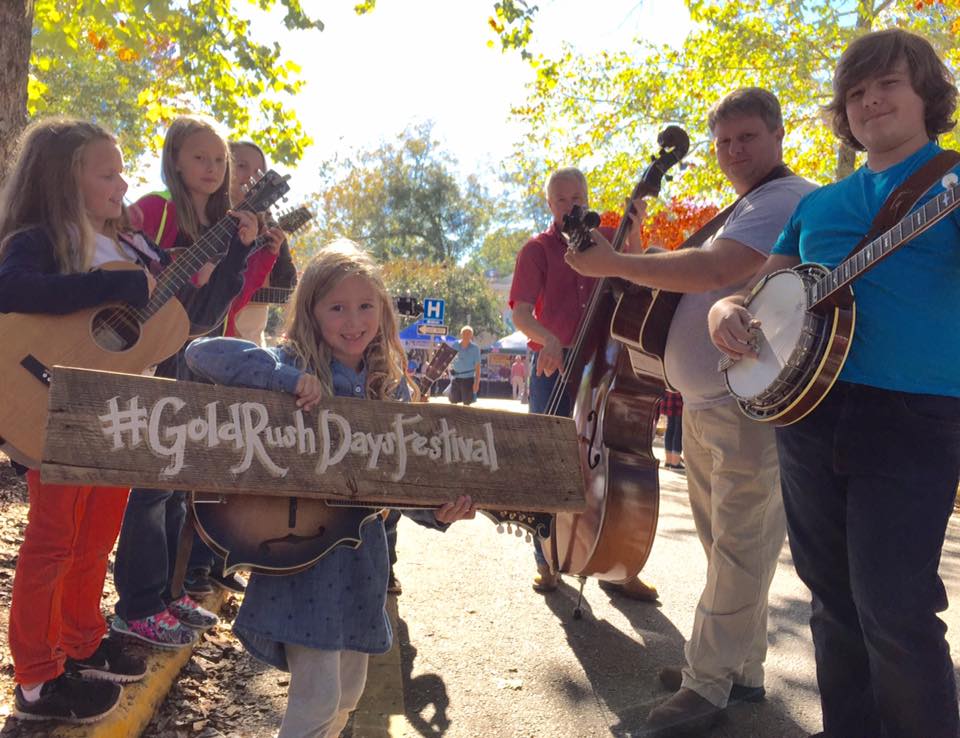 The town of Dahlonega commemorates its 1828 gold discovery every year with the Gold Rush Days Festival. This year's event takes place on October 21st-22nd in downtown Dahlonega. The Gold Rush Days Festival has been recognized as one of the Southeast's Top 20 Events by the Southeast Tourism Society, and it's not hard to see why. With over 300 food and art vendors in attendance, amazing live music, and bringing in 200,000 + visitors every year, this is a fantastic event you surely won't want to miss!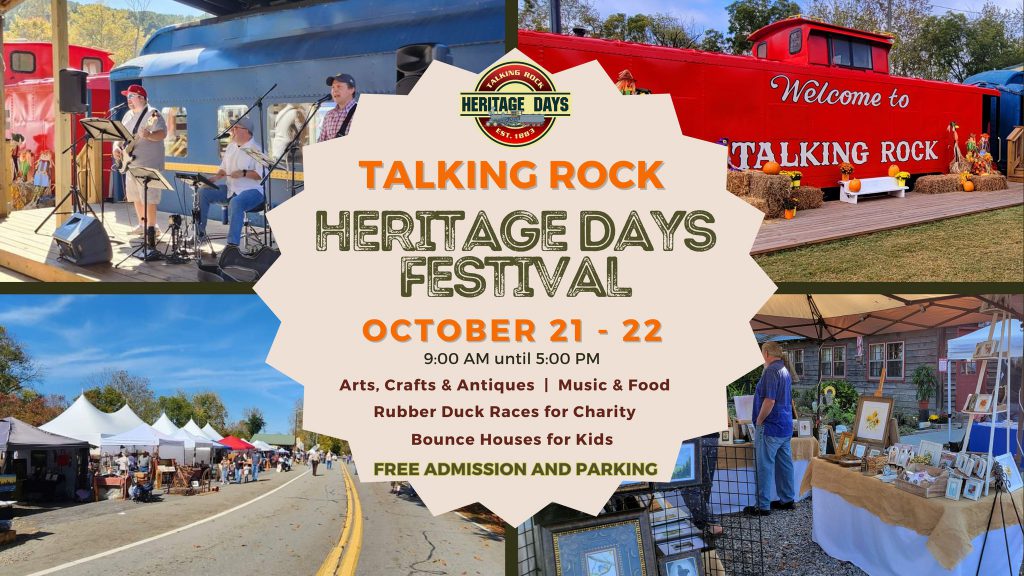 Get back to your roots at Talking Rock's annual Heritage Days Festival on October 21st & 22nd. All weekend long there will be music and food, arts, crafts, and antiques, kids activities and games, and even a rubber duck race for charity! Admission and parking are FREE!
Mountain Moonshine Festival & Car Show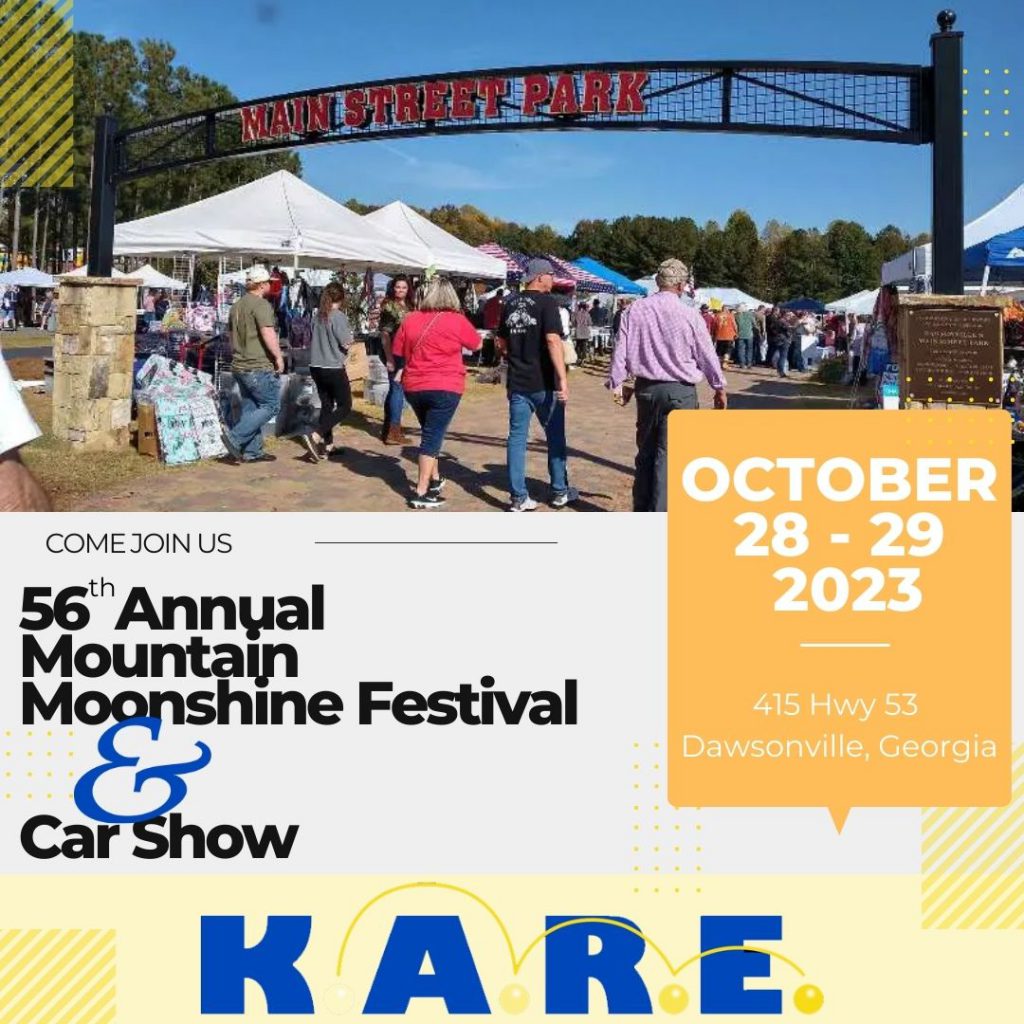 And in Dawsonville get excited for the 56th Annual Mountain Moonshine Festival & Car Show at the Georgia Racing Hall of Fame on October 27th-29th. There will be hundreds of vintage cars on the grounds, live music & entertainment spread out on three different stages, incredible food and beverages, a Moonshine Run, and a wide variety of vendors. You may even get the chance to meet some legendary race car drivers at this fun event! 
As you can see there's no shortage of fall fun to be had in North Georgia! And stay tuned to our blog and social media pages for more details about spooky Halloween events and activities coming at the end of October!