Spring break is just around the corner and we know families are looking for the ultimate escape this year! That's why we've put together this blog, to tell you all the best places to play, eat, and stay in and around Blue Ridge. Your family is sure to have an incredible, adventure-packed spring break when you Escape to Blue Ridge!
Hikers Escape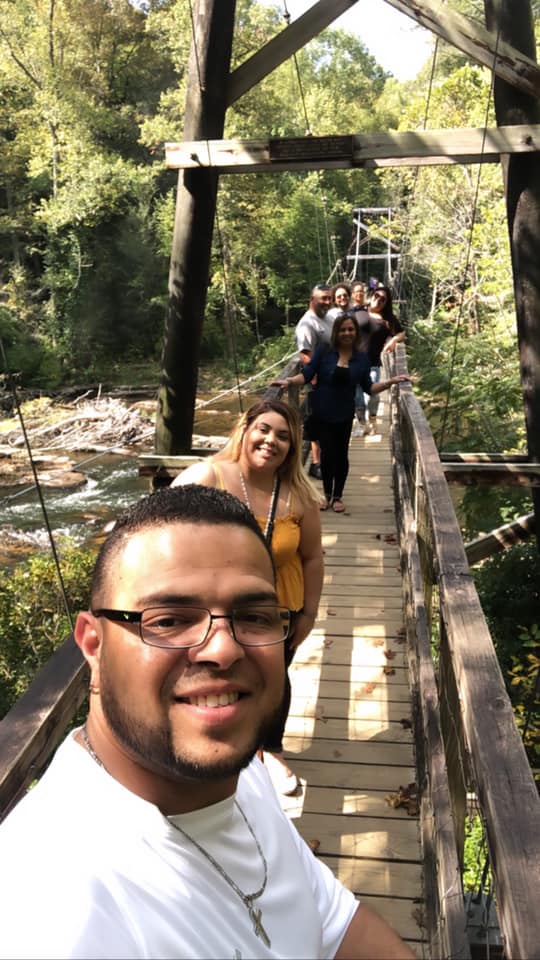 Play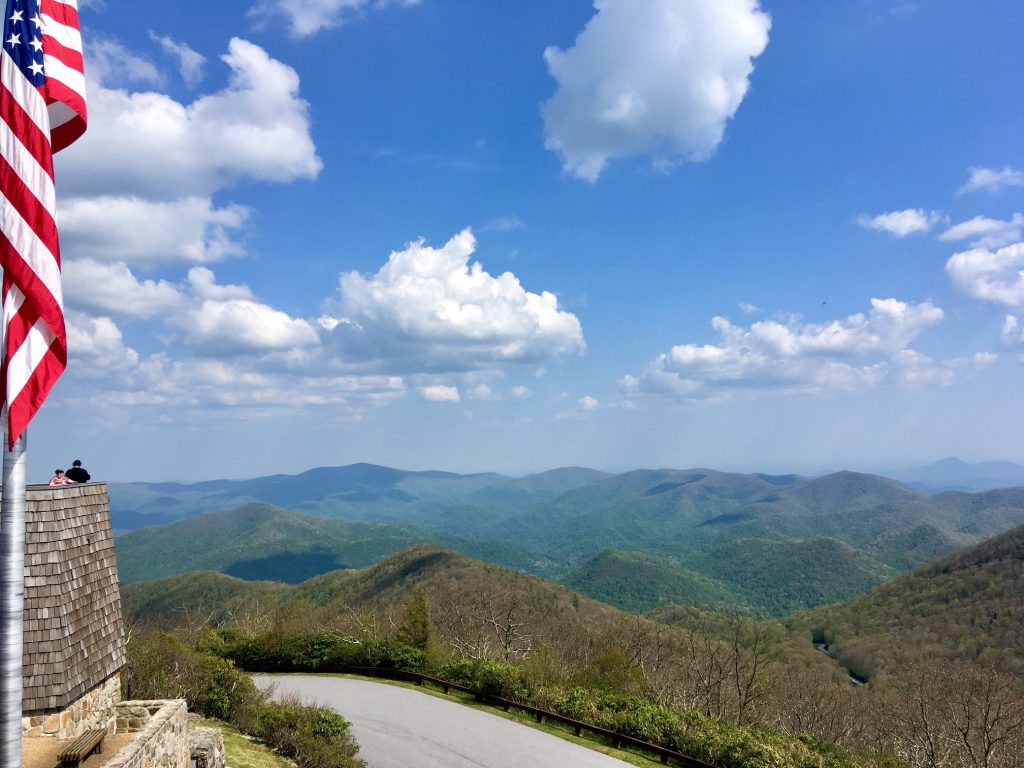 If you're going on a trip to the mountains you might as well take full advantage of it, right? So get on the trails and experience all the natural beauty that Blue Ridge has to offer. Conquer mountains on a hike to Brasstown Bald or Fort Mountain, and be blown away by its breathtaking views.
Hike by the Toccoa River and visit the famous Swinging Bridge. Or hike to one of our many beautiful waterfalls. Or if you're a big adventurer you could do it all! Some of our favorite trails include the Benton McKaye Trail, the Aska Adventure Trails, and Long Mountain Trail. These trails are great because they'll take you through some of the most stunning views in Blue Ridge. Let your inner adventurer free and get outside!
Eat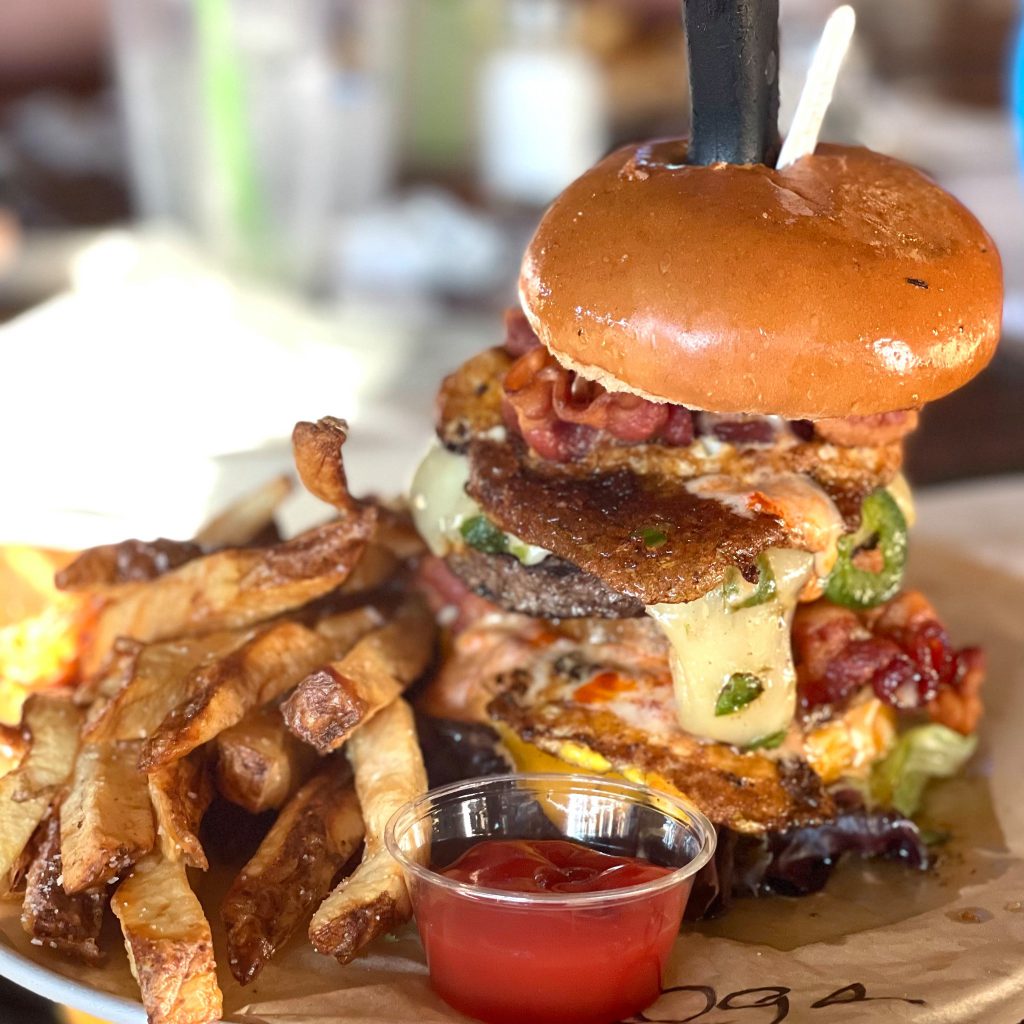 After a long day of hiking, you'll want to eat all of the carbs! Fightingtown Tavern off Main Street is the place to go! Fightingtown serves homemade style food that will totally hit the spot, especially after hiking all day. Their burgers and fries are just to die for! And they have a large variety of other delicious food as well. They're open lunch and dinner; and they'll be sure to give you the best service and one of the best meals of your life!
Stay
As its name states, "Take a Hike" is the perfect cabin for hikers. Located in the Cohutta Wilderness, you'll be just mere steps away from the trails. The cabin itself has 3 beautiful wraparound decks so that you can take in the views and be one with nature!
The deck is filled with rocking chairs, a picnic table, a wood-burning fireplace, and even a hot tub so you can keep the outdoor fun going! Take a Hike is pet friendly and comfortably sleeps up to 7 people. This home away from home has all the amenities you could ever need including a firepit for roasting s'mores, a game room, a spacious kitchen and family room, and so much more! Take a Hike is a perfect escape for all outdoor lovers!
Downtown Adventure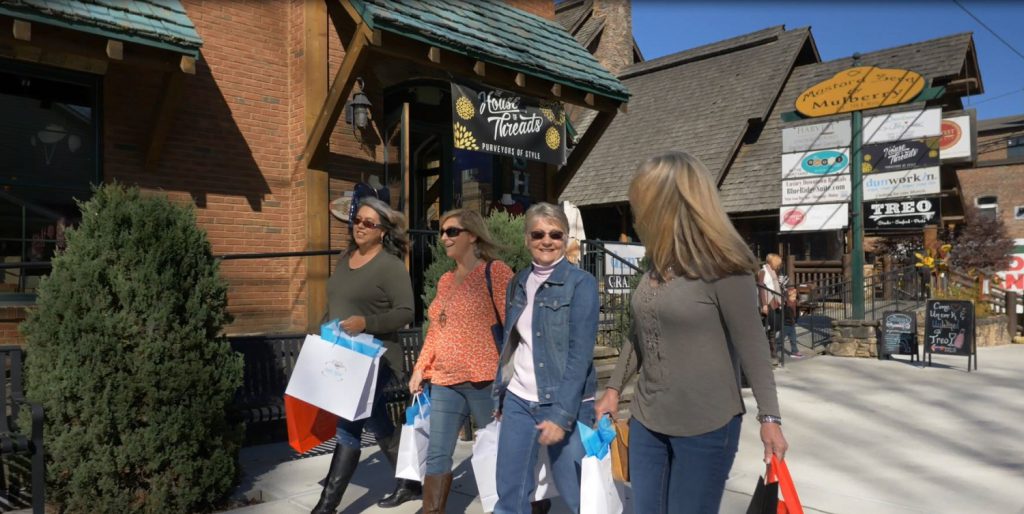 Play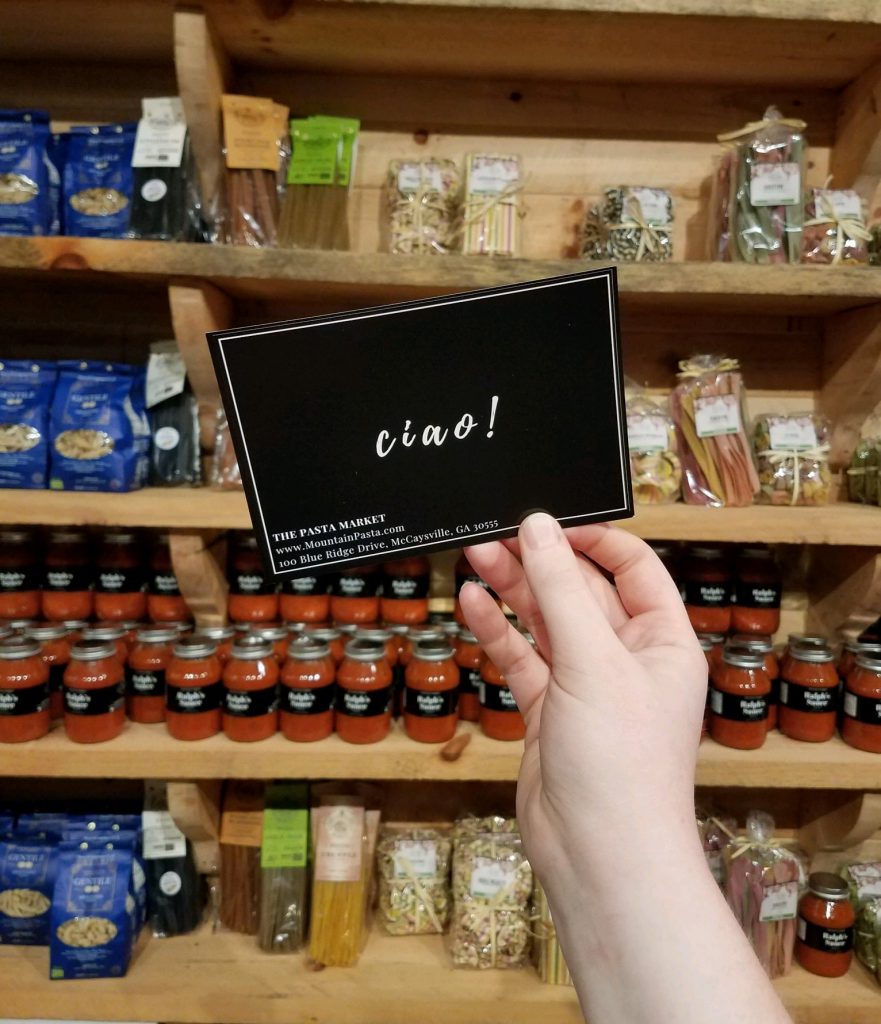 Downtown Blue Ridge is every shopper's dream. With dozens of trendy shops and restaurants you'll need the whole day to experience them all. Get all the trendiest clothes, accessories and Blue Ridge apparel from Blue Ridge Adventure Wear, Blue Ridge Cotton Company and Crawford Collections. For beautiful antiques visit the Blue Ridge Mountain Mall. To add gorgeous furnishing and art from Blue Ridge to your own home check out High Country Gallery Art and New Blue Home and Gift. And for a "taste" of Blue Ridge you can bring to your own home cooked meals check out The Pasta Market, Blue Ridge Olive Oil Company, and Out of the Blue. You'll have a great afternoon exploring all the wonderful, unique shops downtown.
Eat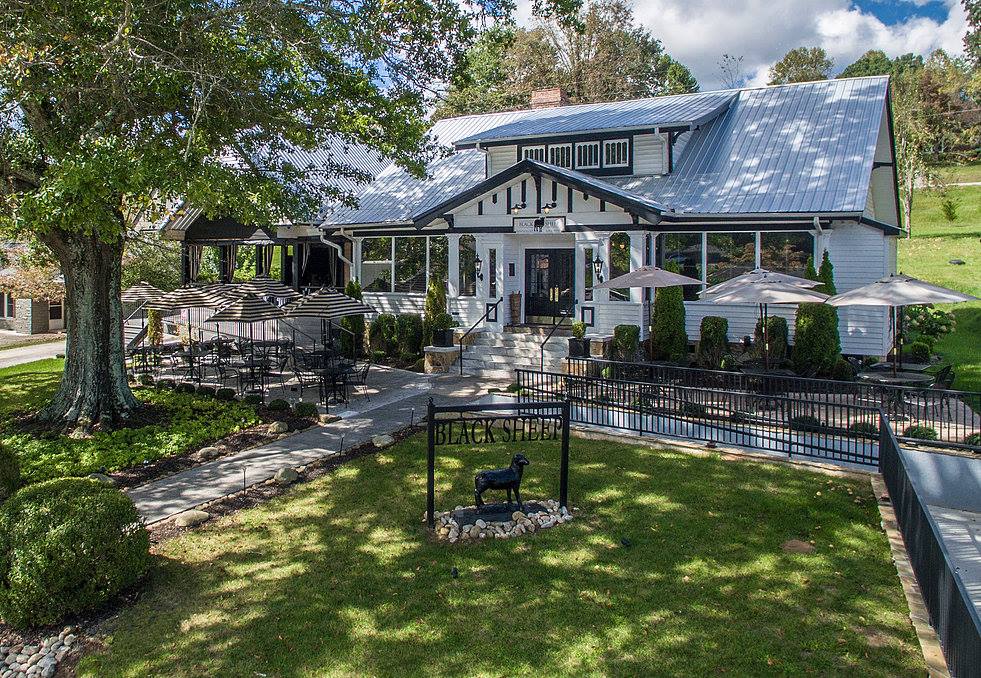 When your bags are full and your shopping is done, fill your stomach with a delicious meal from our beloved restaurant, The Black Sheep. Just off of Main Street, The Black Sheep will provide you with a fine dining experience. If incredible dishes made with fresh ingredients, refreshing cocktails and wine, and excellent service all sound good to you, then this is the place for you. They don't call it the best in Blue Ridge for nothing! Enjoy a delicious variety of meals like the Pan Seared Half Chicken, the Fried Calamari, Lamb Lollipop Chops, or the Black Sheep Burger. Make sure you stop by for brunch sometime too for live music, drink specials, and awesome dishes like the Chicken and Red Velvet Waffle. The Black Sheep even has a huge covered patio and outdoor bar, perfect for pet lovers who want to bring their furry friend along! Drop by for an incredible dining experience!
Stay
If you're looking to stay in the heart of downtown then "Postcard Perfection Downtown" is the place for you! This stunning condo has a modern look and is just steps from all the great shops and restaurants. Just an elevator ride down, on the first floor, is Mona Lisa's Dessert House! Step outside onto the 50 foot wrap around veranda and look down at the town below. "Postcard Perfection Downtown" other amenities include, Smart TVs, a work station perfect for those working from home, a fully equipped kitchen with stainless steel appliances and granite countertops, and 2 bedrooms with luxurious linens. You'll be living like royalty in this beautiful condo right in the heart of Downtown Blue Ridge!
Family Fun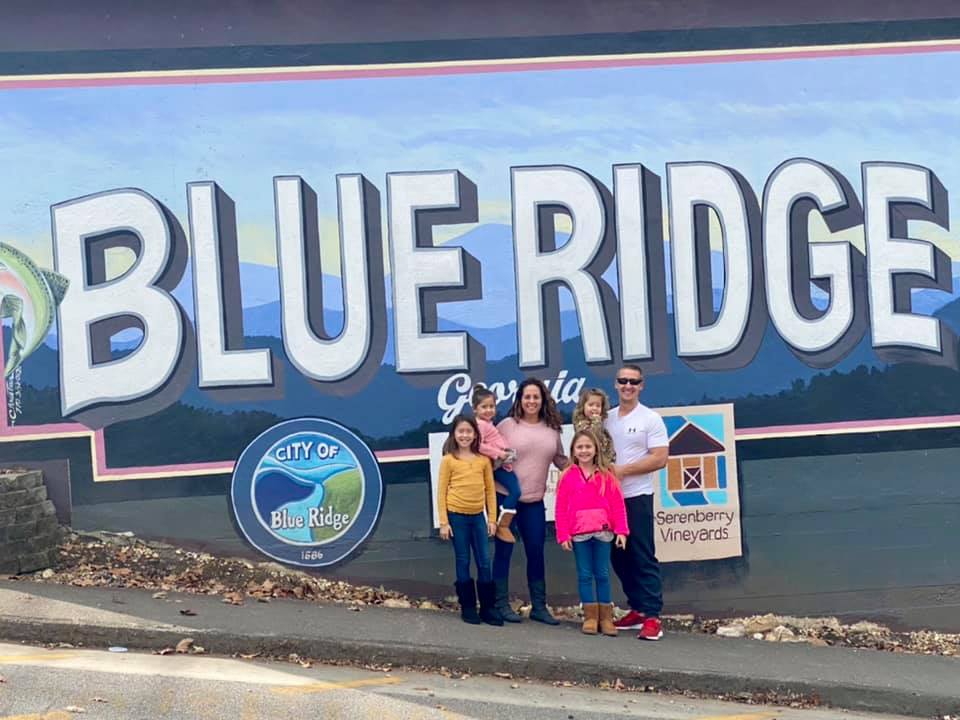 Play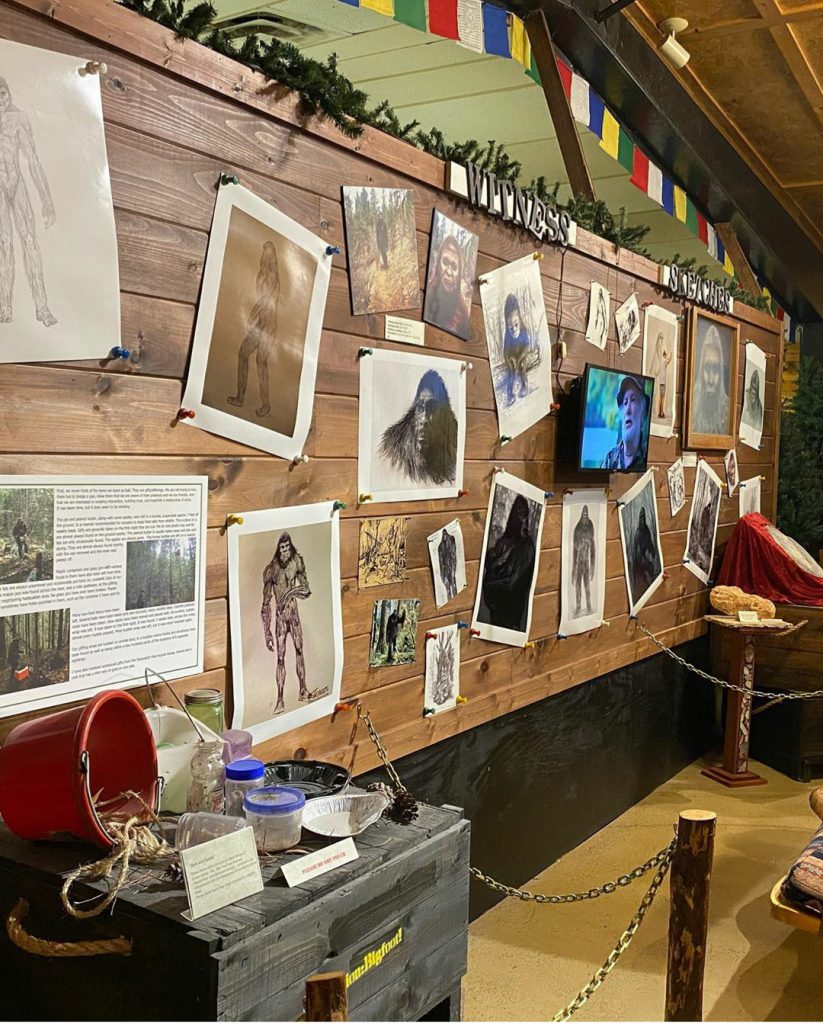 What kid doesn't wonder about the urban legends of creatures like the Yeti, Lochness Monster, or Bigfoot? Indulge their fantasies and sense of adventure by taking them to Expedition: Bigfoot! The Sasquatch Museum. It'll be a great outing that the whole family can enjoy! Come face to face with Bigfoot himself and find all sorts of mysteries like Bigfoot artifacts, life sized exhibits, photos and maps of Bigfoot sightings, the Bigfoot research and Tech Vehicle, and so much more! Then visit the "Sasquatch Theater", the Bigfoot Reference Library, and take home a souvenir from the gift shop! Expedition: Bigfoot is the countries largest, permanent display of all things Bigfoot! Everyone will be sure to have a blast on this fun filled adventure. Just what will you find?
Eat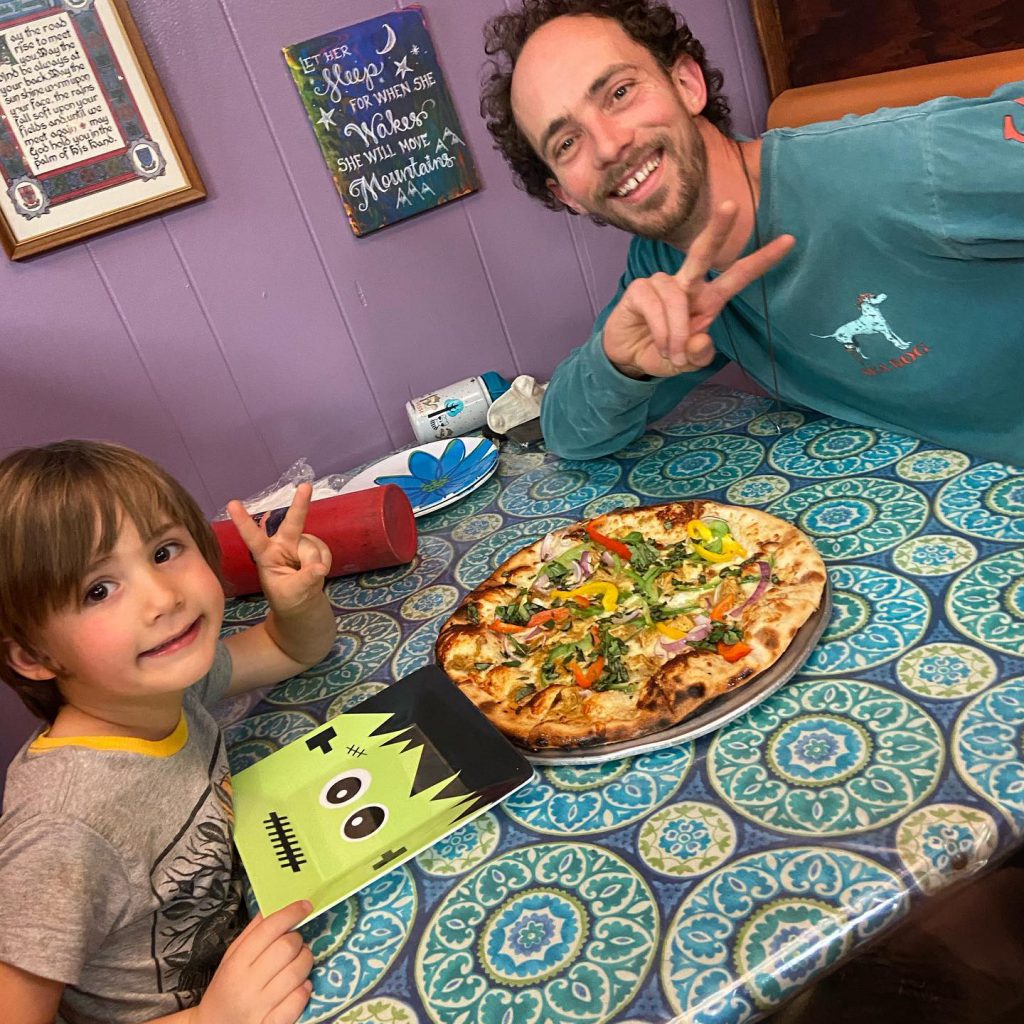 All kids love pizza, right? Then why not take them to Mystic Mountain Pizza for a slice! They're famous for their specialty pizzas made in oak fire brick ovens but they also have salads, hot dogs, and wings. Your kids will love munching on all that yummy goodness and have fun picking out their own specialty pizza slice. From the classic pepperoni, to Mediterranean, meat lovers, vegetable, and even a Clam Casino pizza; you'll have lots to choose from! After dinner treat the kids to something sweet and grab a treat from The Sweet Shoppe. Cupcakes, cookies, cakes, pies, and chocolate covered strawberries galore; the kids and you will have a blast satisfying your sweet tooth!
Stay
Eagles Landing is the perfect cabin for big families! This beautiful cabin is located right off of Lake Blue Ridge and has everything you and the kids could possibly need! 7 bedrooms, a game room, a wrap around deck with plenty of seating, a hot tub, a stone gas fireplace in the living room that stretches up to 18 feet, and a two story dock! This cabin is great for the warmer spring weather because you can just grab a boat and hop onto the lake for the day! Then you can come home and continue to relax by the water on the dock or on the porch. Families will absolutely love Eagles Landing and all of it's wonderful amenities.
For the Adults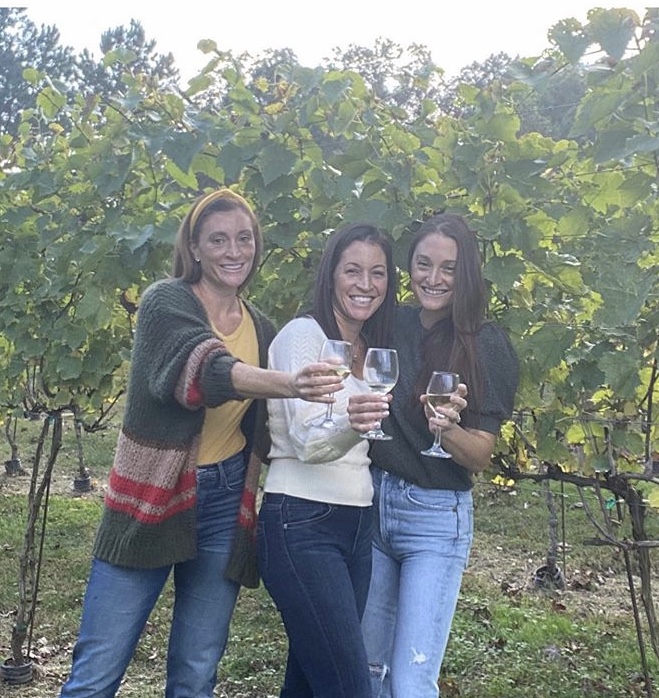 Play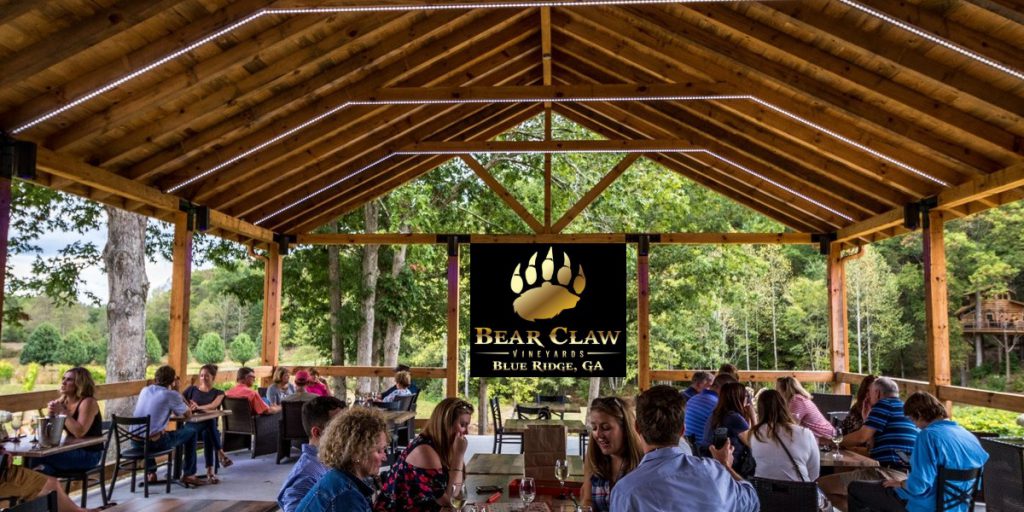 Enjoy some grown up time and a glass of wine at the beautiful Bear Claw Vineyard. Take in the gorgeous mountain views and calming atmosphere and stay awhile! Enjoy 3 different tasting options and be sure to pair them with one of Bear Claw's delicious chocolate wine truffles. On Saturdays even enjoy some wonderful live music from local artists. Sit outside on the patio or inside the tasting room and sip away!
Eat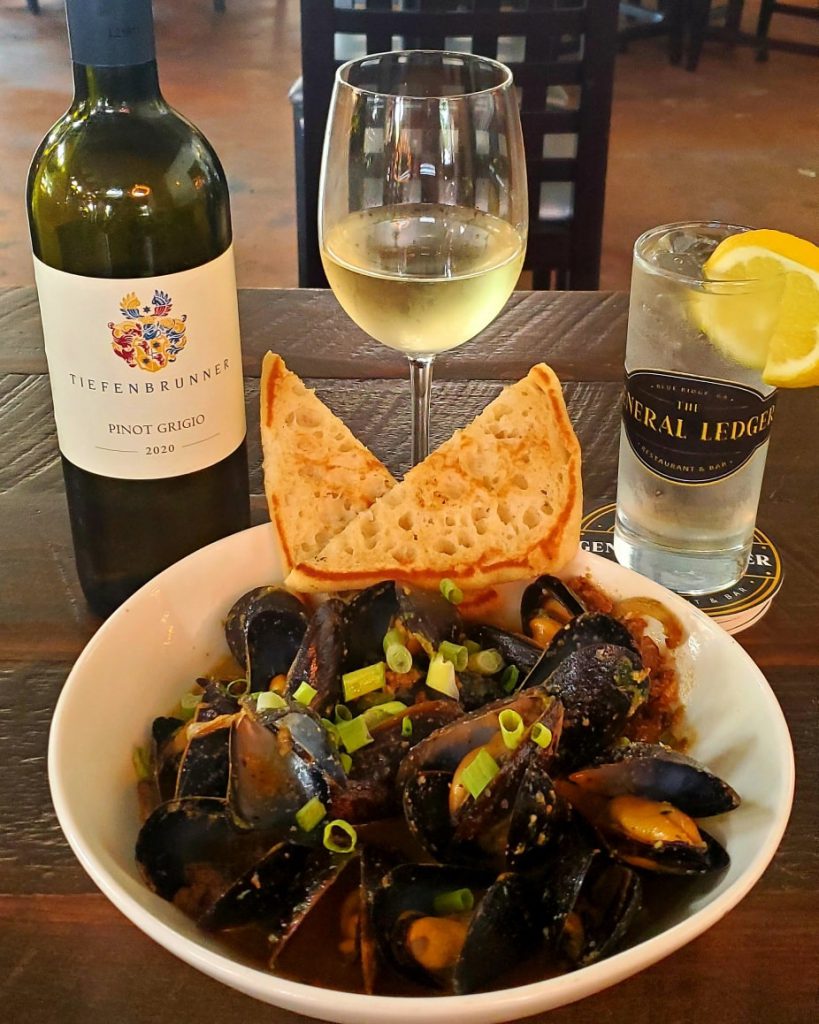 The General Ledger is the newest restaurant in downtown Blue Ridge and you will definitely want to check out their menu for lunch or dinner. This contemporary American restaurant features upscale casual cuisine from both the land and sea. Chef Ryan is always creating specials to tickle your tastebuds and at the bar, Karen mixes up the coolest drinks in town! Whatever you choose, make sure to save room for Miss Holly's Lemon Lavender Cake!
Stay
For a relaxing and beautiful retreat look no further then "Big Sky Retreat". Perched on the edge of Sunrock Mountain the mountain views here will take your breath away. And you'll be able to admire the views from any of the 3 viewing decks. Here you're close to both the fun of the great outdoors and close to town. You can unwind after a long day of activities by making s'mores and hot dogs at the outdoor firepit. Or play a round of billiards in the game room. Take full advantage of this 3 bedroom cabin's wonderful amenities and beautiful rooms!
Take in the Sights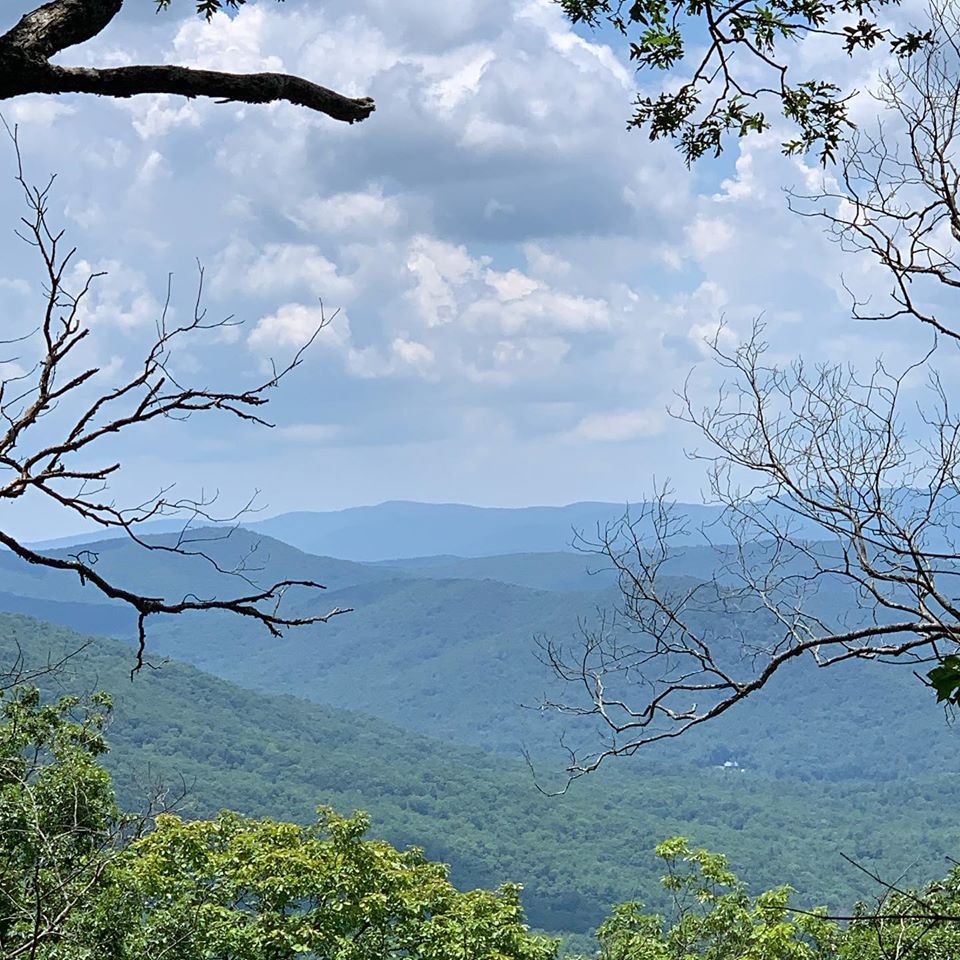 Play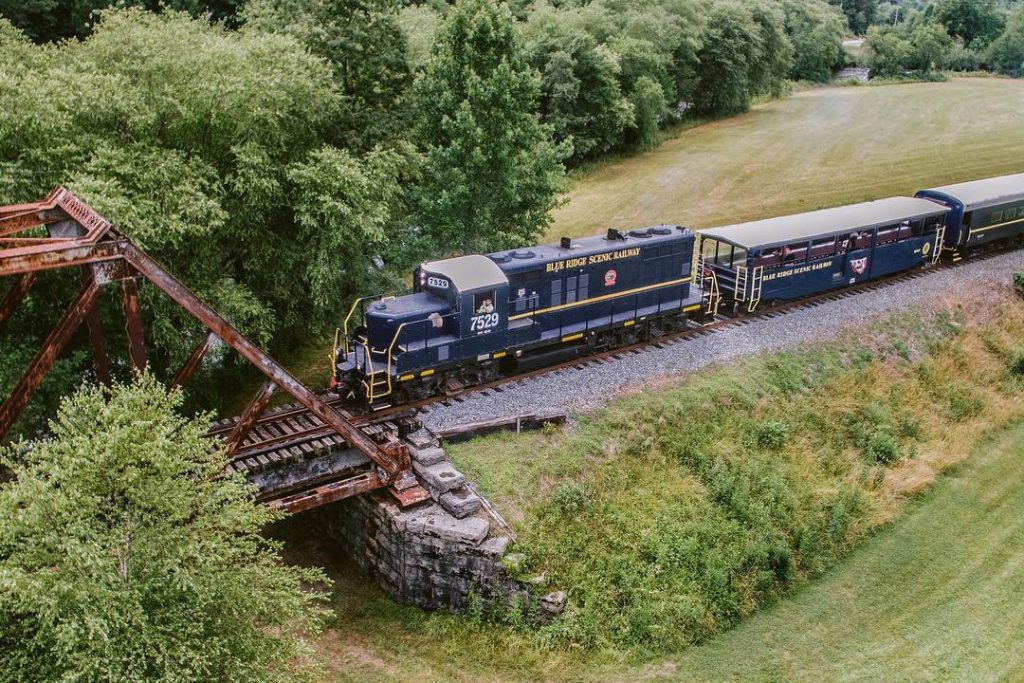 Being in the North Georgia Mountains, Blue Ridge has all the sights, so you have to take full advantage of them during your stay! Blue Ridge Scenic Railway is a favorite way to travel and see the beauty of Blue Ridge. You'll start and end in the historic part of downtown, pass by the Chattahoochee National Forest, the Toccoa River, and the twin cities of McCaysville, GA and Copperhill, TN. On this 26 mile trip you'll pass through the most beautiful sights. Another way to check out the views is on a scenic drive. Many roads in the area will lead you past stunning mountain views like the Richard B. Scenic Highway and Highway 60. And lastly on your scenic views journey, hike to the top of Brasstown Bald. You'll have breathtaking mountain views on every side and will even be able to see 3 different states at once! If you're up for a bit of a challenge, a hike up Brasstown Bald should definitely be on your bucket list!
Eat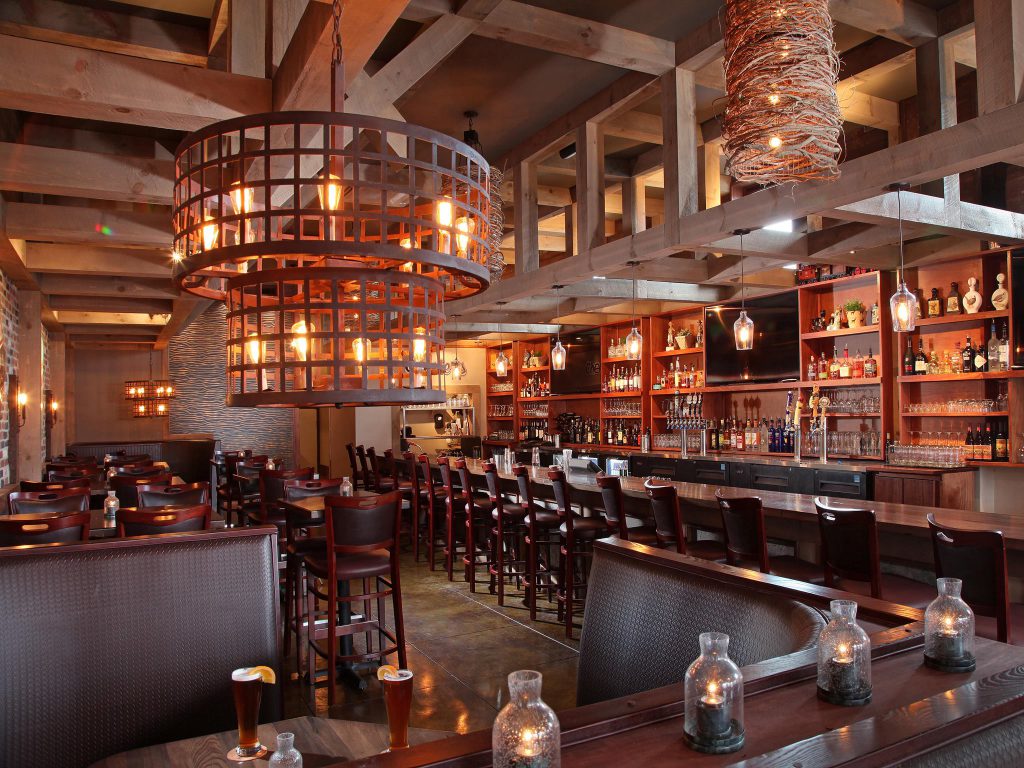 After taking in the sights grab a bite to eat at Chester Brunnemeyer's Bar & Grill. Chester's is an American bar & grill specializing in food from the southeastern region. Delicious food, wine, cocktails, and craft beer are all yours for the taking. Enjoy some of your favorite dishes like wings, steak, seafood, burgers, and more! Chester's really does have something for everyone and a great menu for the kids as well!
Stay
Continue taking in the sights at "My Mountain Lookout" which is so fondly named because of it's spectacular mountain views. This peaceful and private cabin provides the views but is also just a few miles from all the shops and restaurants of Downtown Blue Ridge. Cook dinner in the beautiful kitchen with granite countertops and all the amenities or grill out on the deck to keep the views going. Enjoy a hot tub and game room in this cabin as well! This welcoming, 3 bedroom cabin is the perfect escape for families!