Blue Ridge is meant to be enjoyed with the people you love most! And if that means your whole family, kids included, don't worry; we've got plenty for you to do! Not only will the kids love these wonderful spots in town but the grownups will too! Learn more about our favorite kid-friendly spots and activities in Blue Ridge:
*Cover photo courtesy of @korikwissmann
Kid Friendly Dining
It's true that kids can be quite the picky eaters, so we've comprised a list of some of our favorite restaurants that have something for everyone; including foods we know the little ones will love, like chicken tenders & mac & cheese. But don't worry there's plenty of food that parents will enjoy as well!
Burgers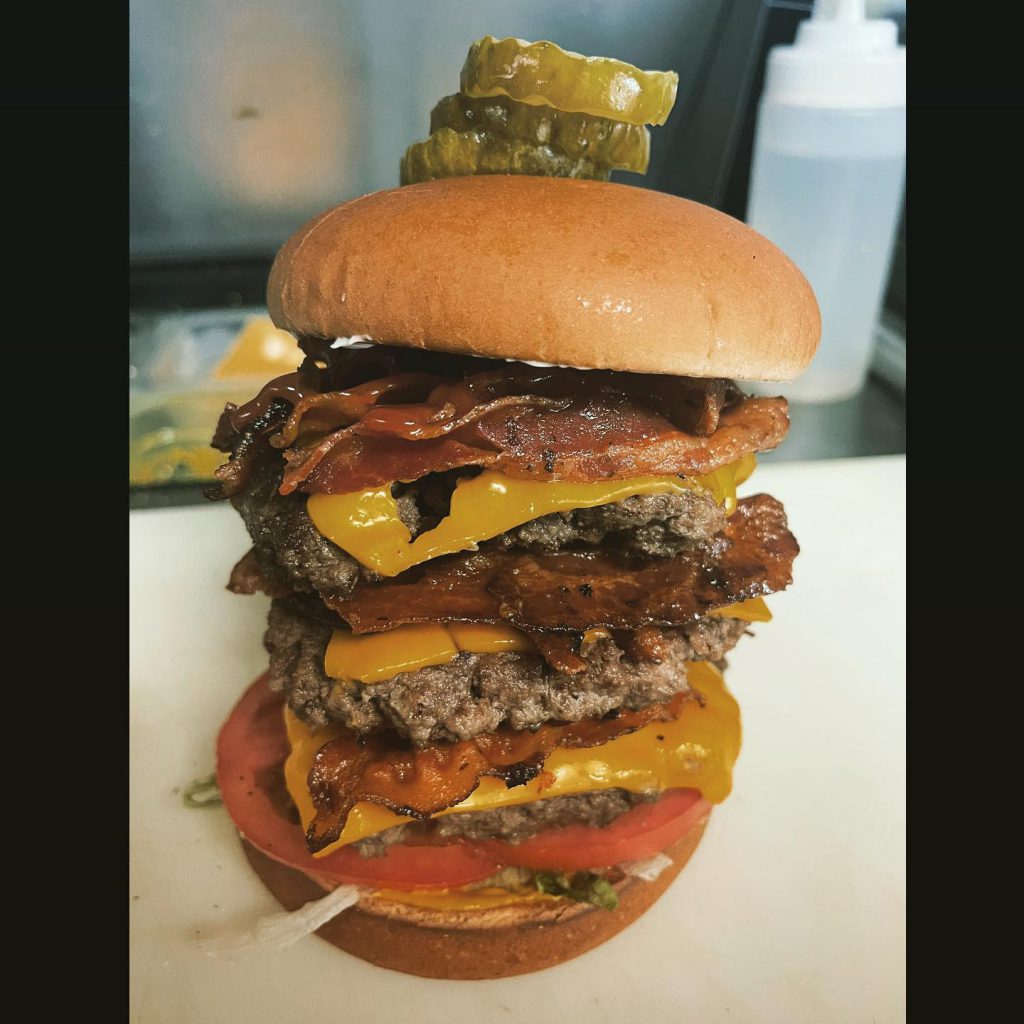 You can't go wrong with a cheeseburger, especially when it comes from Sue's Burgers-the best burgers in town! Sue's has been in business for over 45 years serving up incredible burgers, fries, hot dogs, tots and more fried goodness! It's a great local treasure where families can munch down delicious fried food before their busy day of adventuring. Be sure to check them out, you won't be disappointed!
BBQ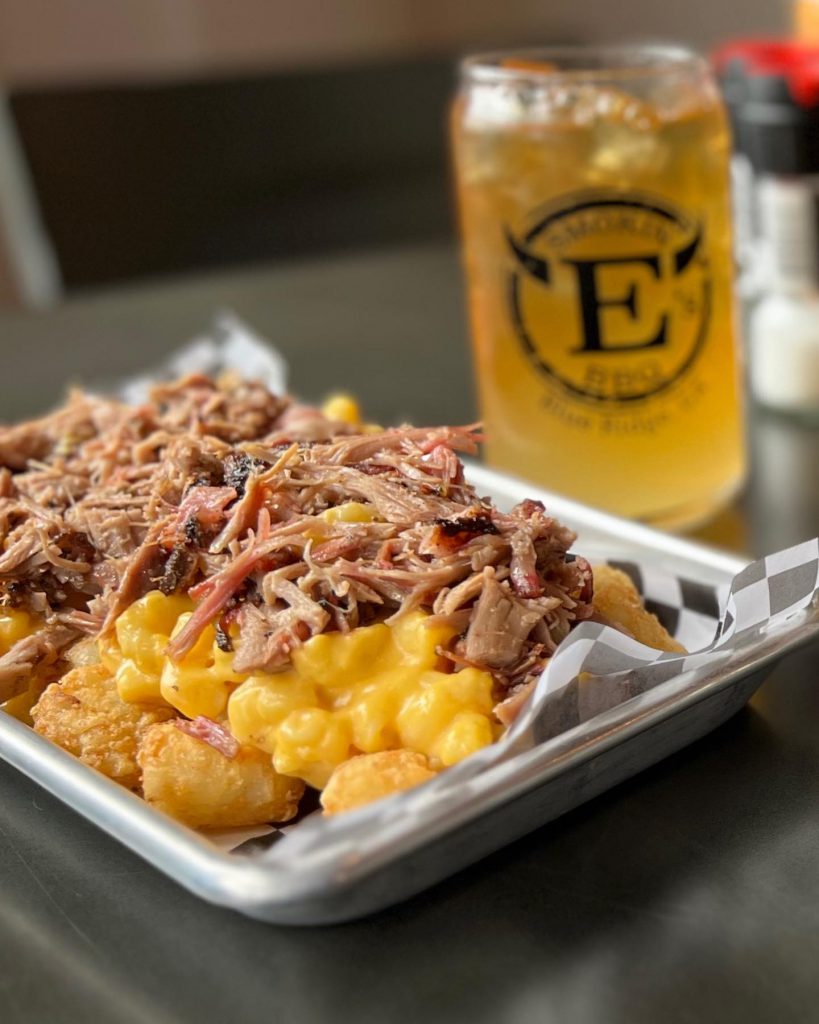 Smokin' E's BBQ has amazing, award-winning barbecue and delicious sides that the whole family will love! Kids can try their hand at some classic barbecue or enjoy tenders or riblets from the kids menu. The whole family can even split one of the Family Combos that feeds anywhere from 4-7 people, depending on your selections. And don't forget the mac & cheese and tots which is always a favorite with the little ones!
Pizza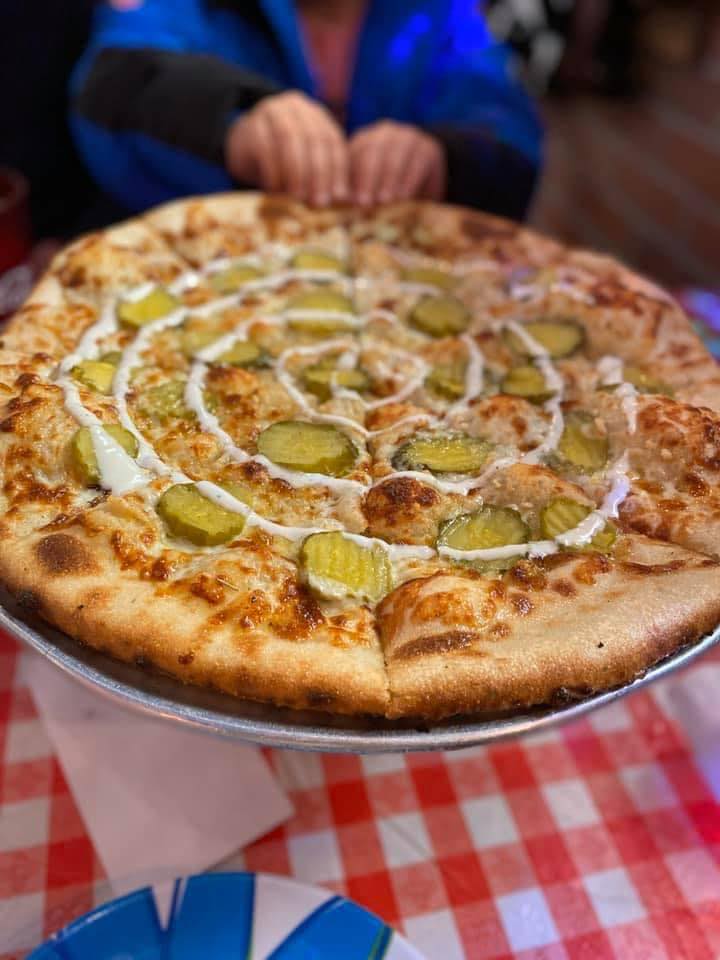 How does your own unique, and delicious customized slice of pizza sound? Well Mystic Mountain Pizza has all that and more! Kids will love creating their own specialty pizzas with fun toppings like bacon, pepperoni, buffalo chicken, mozzarella, pineapple, mushrooms, pickles and more! If your kids are picky and pizza isn't their thing not to worry, Mystic Mountain Pizza also offers hot dogs, wings, and salads. Yum!
A Unique Taste of Blue Ridge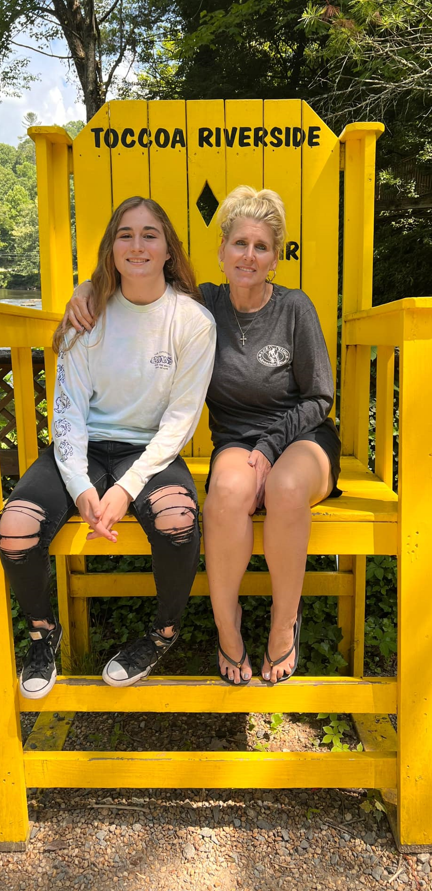 Enjoy riverside dining with meals that are all uniquely Blue Ridge at Toccoa Riverside Restaurant! You can easily stop by here for a short break after a day of fishing or boating on the river. Or you can bring your dog along with you because Toccoa Riverside Restaurant is pet-friendly! The grownups can dine on award-winning steaks and seafood while the kids can enjoy food from the children's menu like chicken tenders, burgers, and fried gulf shrimp. Don't forget to save room for dessert and then check out the gift shop for fun collectibles & goodies. And be sure to grab a family picture in Toccoa Riverside Restaurant's famous yellow chair before you go!
Ice Cream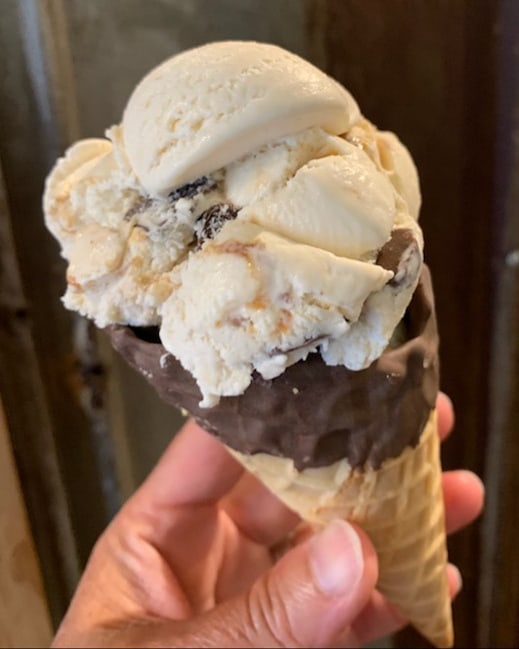 Ice cream and kids go hand and hand, so why not take the kiddos to grab a scoop at Moobears Ice Cream & Hot Dogs, located in both Downtown Blue Ridge and Ellijay. They offer amazing hand dipped ice cream and milkshakes with over 20 flavors to choose from! But before you pig out on ice cream be sure to have one of their delicious hot dogs; they offer 12 different types! Bring the whole family to Moobears for ice cream, hots dogs, and an afternoon of fun!
Kid Friendly Shopping
Forget the home decor and "boring" clothing stores, kids want stores that have fun games, toys, books, and treats that they can enjoy! So next time you're out shopping Downtown be sure to take them into some of these fun, kid-friendly stores that they are sure to love!
Adorable Children's Apparel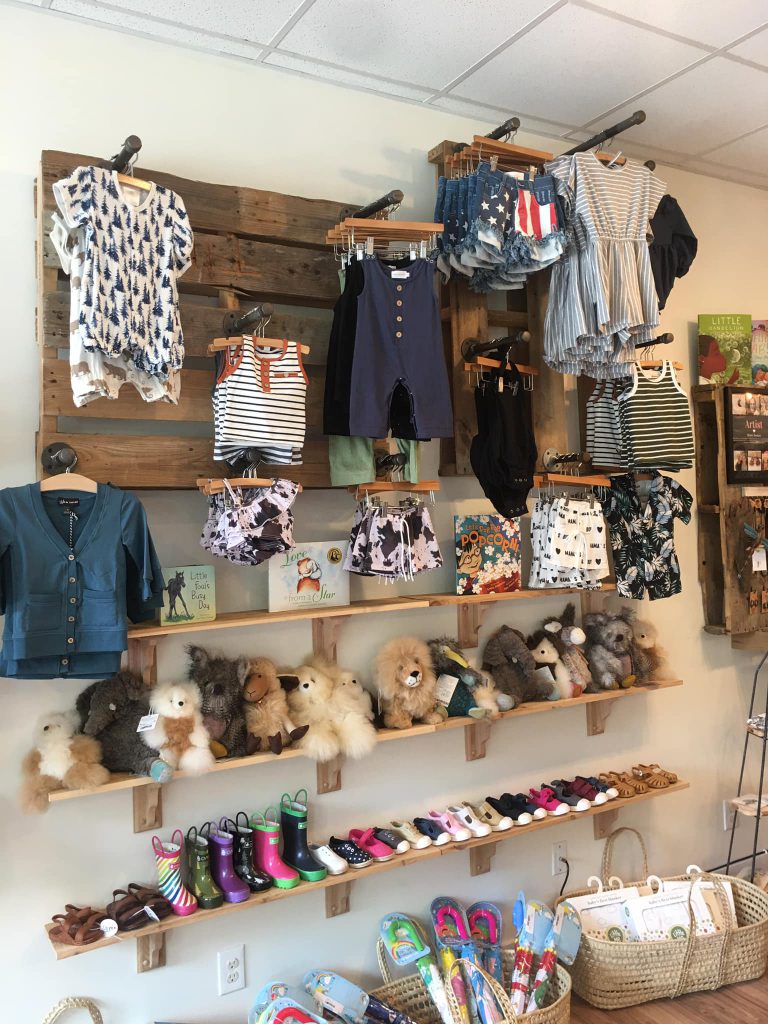 For adorable children's clothing and accessories, check out Moonbeams & Mudpies! Your little fashionistas will love picking out their very own clothes here! Along with clothes, you'll also find just darling accessories like princess headbands, pj sets, and color changing umbrellas. Moonbeams & Mudpies offers a wide range of fun attire that your kids will just adore! You can even pick up a few toys & books at the shop to pair with your child's stylish new look.
A Little Bit of Everything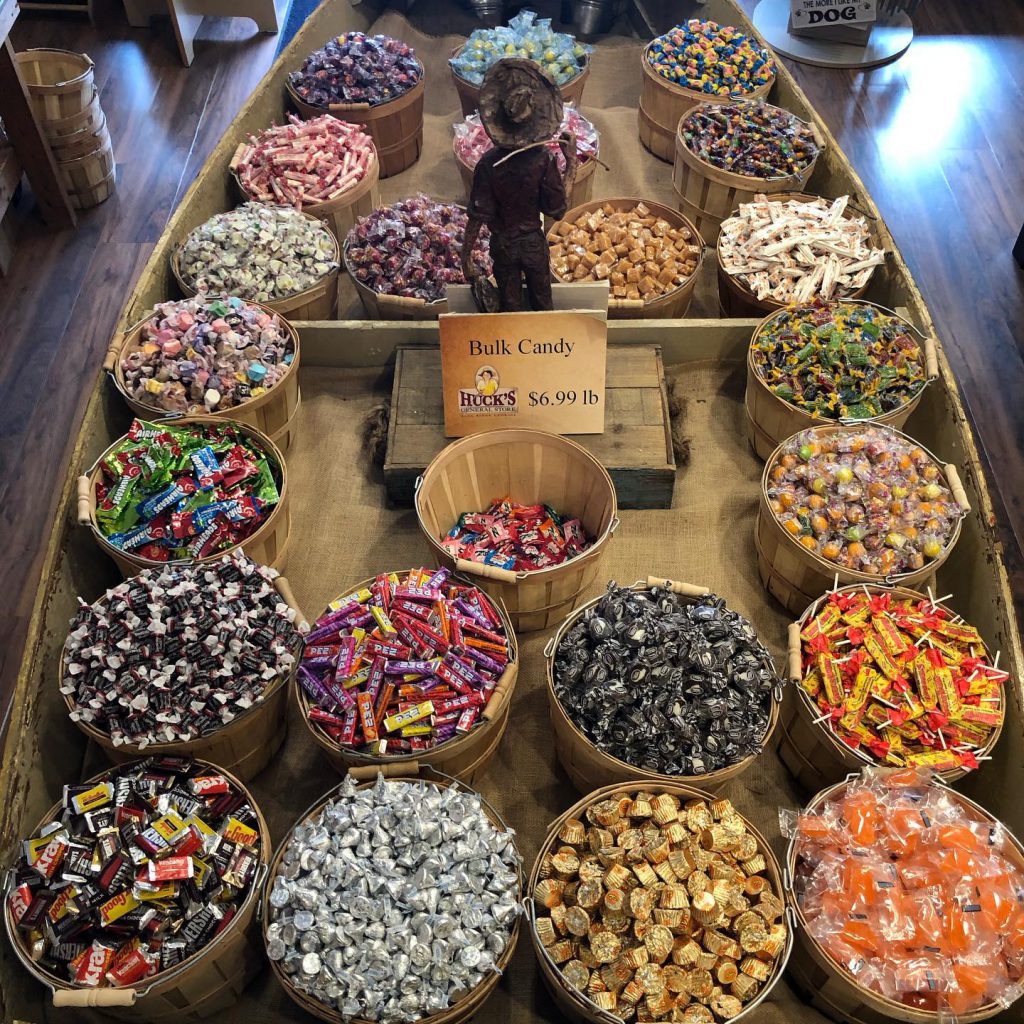 You can find plenty of games, candy, and fun inside Hucks General Store! As soon as the kids step through the doors they will be immediately drawn to the bucket of old-school candy waiting at the front of the store. Even the grownups will have a hard time resisting these fun, nostalgic candies! Continue on through the store where you'll find artisan goods, canned and pickled fruits & vegetables, t-shirts, and lots of fun games for the kids. They can pick out all their favorite toys and games to play with back at the cabin and as a little something to remind them of their trip to Blue Ridge when they return home.
For the Girls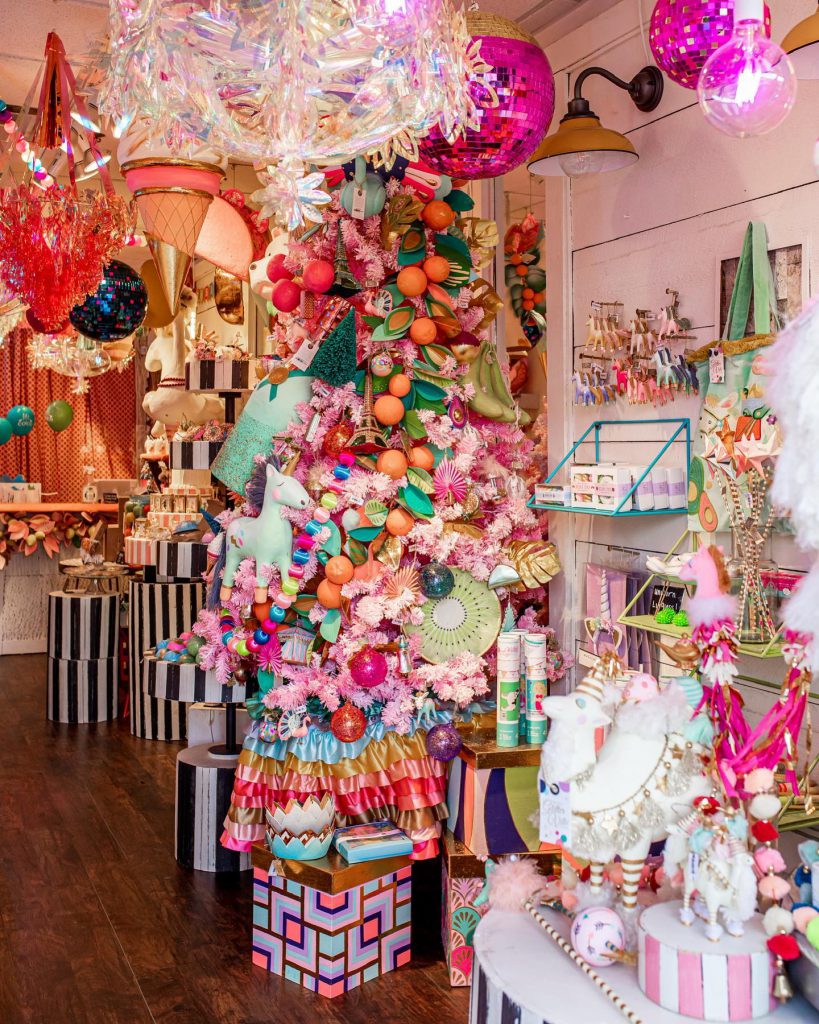 Think pink, whimsy, and fun! Those are the words we'd use to describe the unique & quirky shop, Lily and Coco! While you can find all kinds of whimsical decor here for each & every holiday, Lily and Coco offers so much more than that. Stuffed toy unicorns line the shelves along with pink flamingos, giant ice cream cones, fun jewelry pieces, and candy. Little girls especially will love this pink shop where they can fully embrace their inner diva!
For the Boys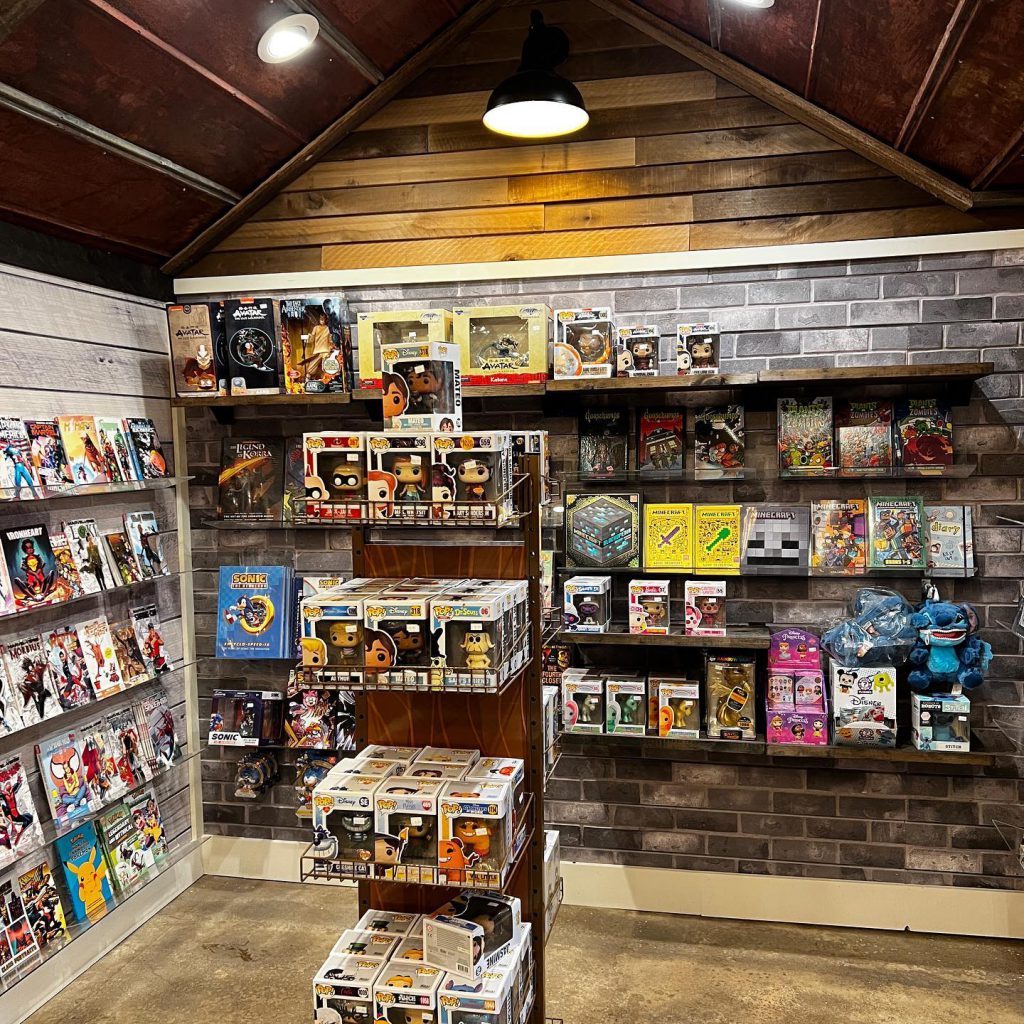 For the boys and superhero loving girls out there; Mountain Man Comics is sure to blow you away! The shop is filled to the brim with comic books and cool collectibles from all your favorite serieses like Star Wars, Marvel, DC, and countless others! Kids will love flipping through these beloved stories from as far back as the Golden Age all the way to the present day. After grabbing a copy of a comic book about their favorite hero or villain, be sure to pick up a figurine or Funko POP of that character as well! The kids will love reading about their hero and then getting the chance to reenact what they've just read with their cool new action figure. Mountain Man Comics boasts one of the largest selections of pop culture collectibles in town, and they've recently expanded to offer even more cool comics and figurines. Mountain Man Comics is truly a hidden treasure and one you'll have to see for yourself to believe!
The Zoo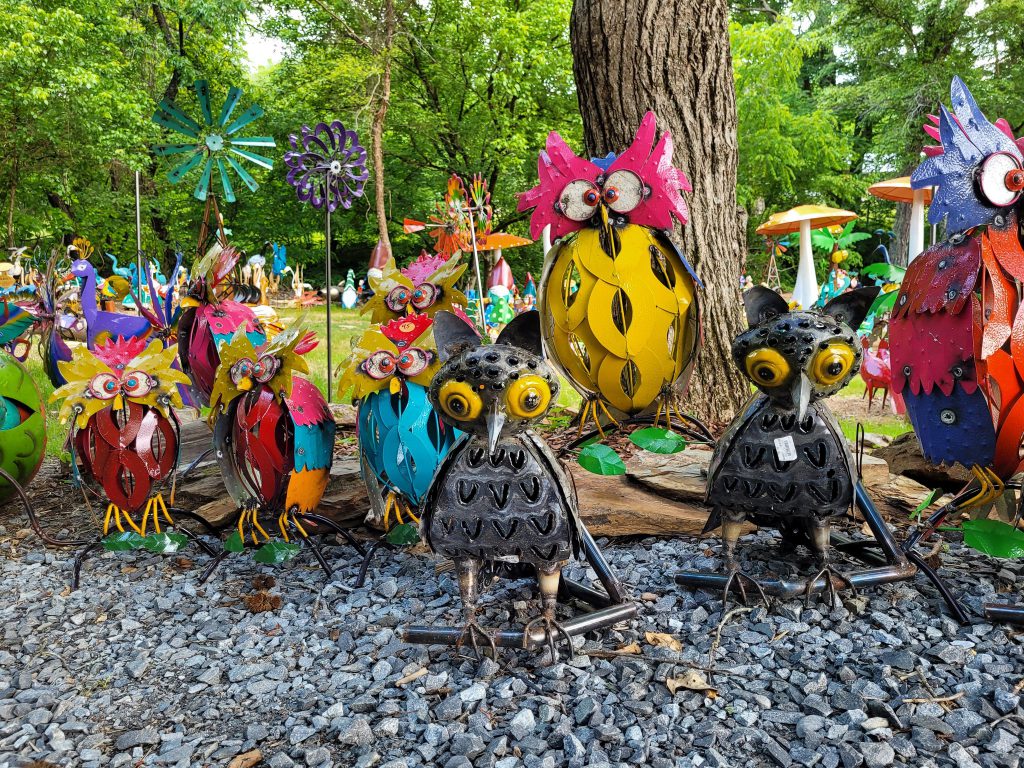 Visit our local zoo of bright and colorful, quirky animals! But, while The Zoo Groovy Metal Art isn't quite the zoo you're used to, the kids will love it all the same. Here, your family will discover over 25 species of animals, all crafted from metal, aluminum, and wood. You'll find giraffes, goats, dinosaurs, horses, and more along the many rows of animals. Get the whole family to act like each animal you see or pretend you're on a safari, for some fun pictures and great family memories! You can even bring home one of these fun & quirky metal animals to place in your own yard & remember your fun-filled adventure at the Groovy Zoo for years to come!
Kid Friendly Activities
All around Blue Ridge you'll find countless adventures, games, and fun that the whole family can get involved in! The children will especially love these wonderful kid friendly activities.
Explore the Trails & Waterfalls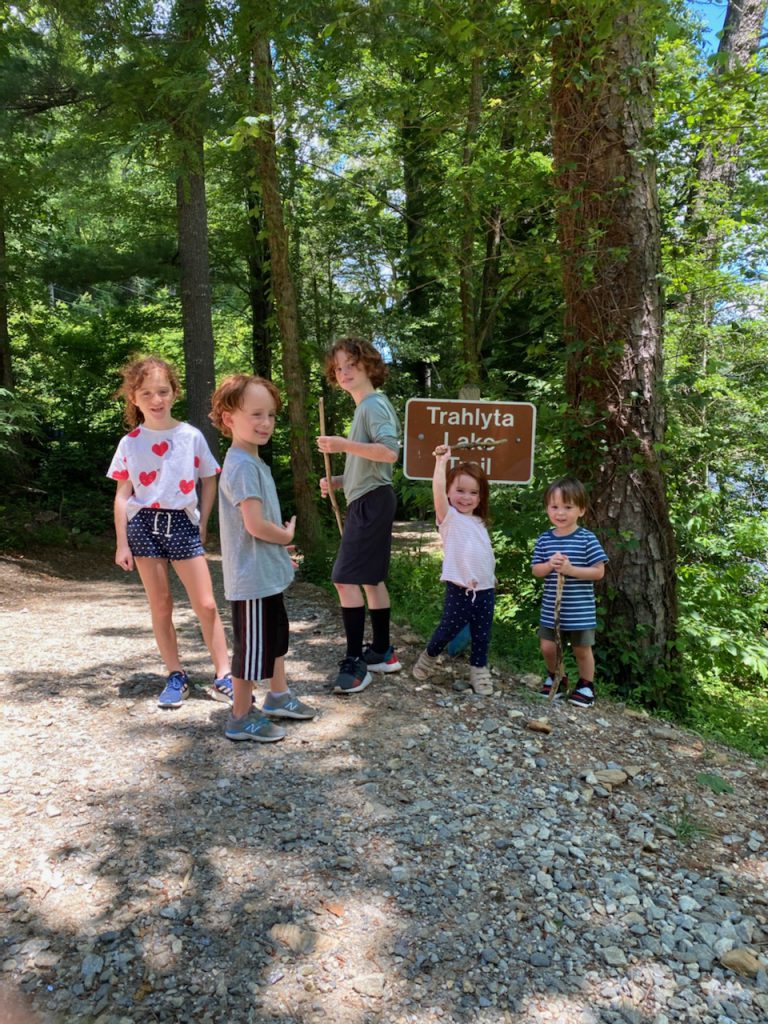 Gather the whole family for a day filled with exciting adventures exploring the countless hiking trails, rivers, streams, waterfalls, and mountain peaks around the Blue Ridge area. Pay a visit to some of our favorite Blue Ridge landmarks like Long Creek Falls or the Toccoa River Swinging Bridge. Exploring our local trails provides parents with the perfect opportunity to get kids away from their screens and into nature. And don't forget to capture some cherished family moments with a beautiful scenic backdrop while you're out hiking! Let the beauty of nature be your playground and create lasting memories in Blue Ridge with the whole family.
Train Rides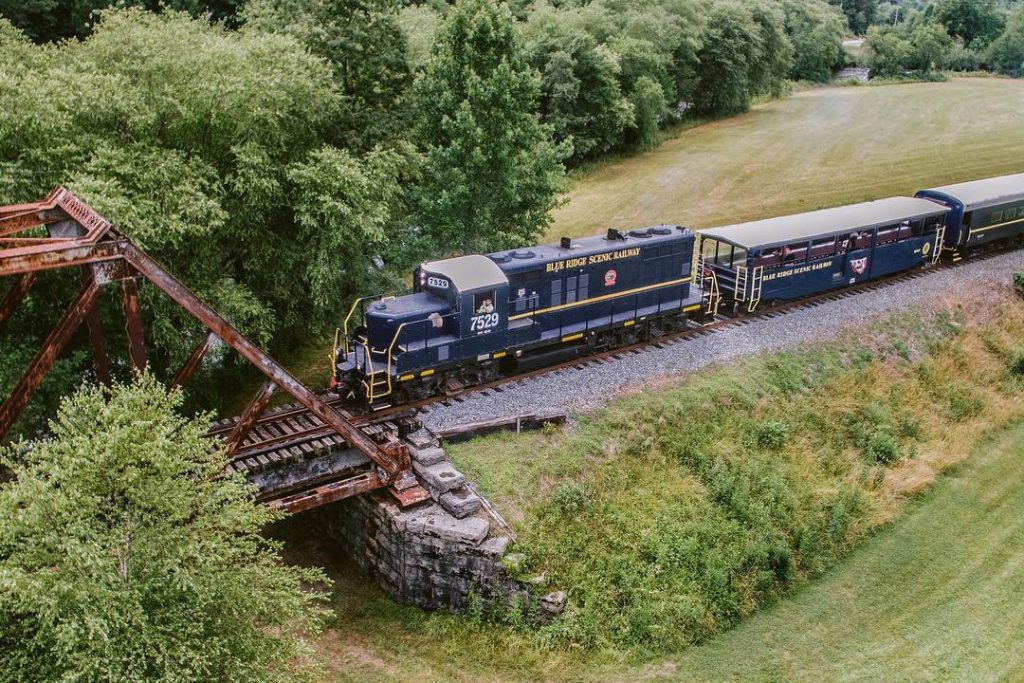 Who doesn't love a good train ride!? The kids can learn a little bit more about trains and the history of Blue Ridge when you take a ride on the Blue Ridge Scenic Railway! Let them experience the sheer joy of "choo-chooing" along as the train glides past the breathtaking North Georgia countryside. They may even get the chance to meet the train conductor, if you're lucky!
A Fun Day at the Orchard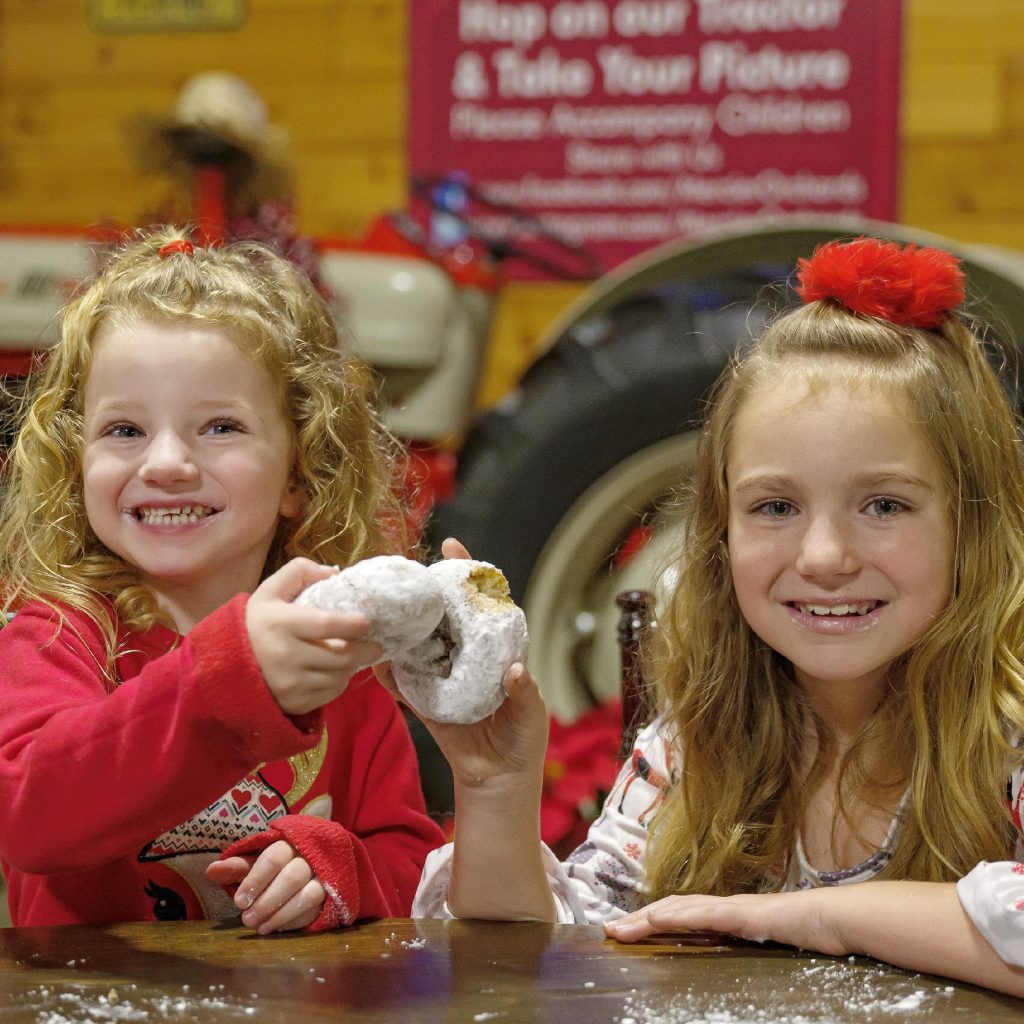 Mercier Orchards is one of our favorite spots in Blue Ridge and a treat for families & kids of all ages! Spring thru Fall, Merciers has U-Pick events where families can freely explore the orchard and pluck the juiciest apples, strawberries, blackberries, blueberries, and peaches from the trees. In the market you'll find artisan goods, games, home decor, and a little bit of everything. After a day of shopping & picking out the very best fruits, be sure to stop by the bakery for apple cider donuts, fried pies, and other delicious treats! It's the perfect way to end a fun day at Merciers!
Meet Chimpanzees at Project Chimps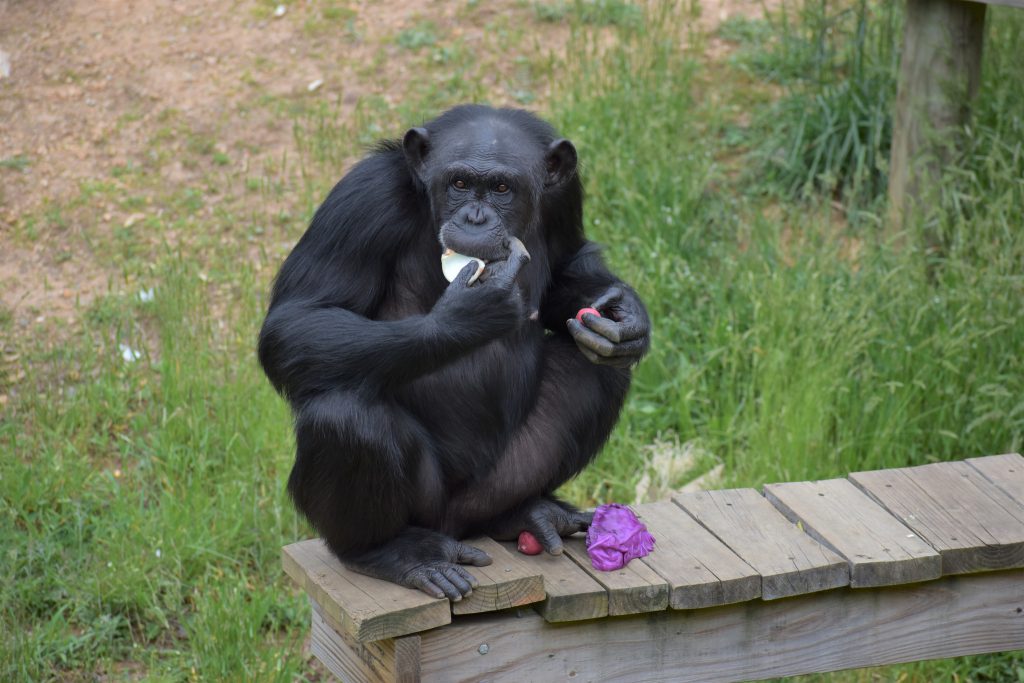 You have the opportunity to meet simply adorable chimps at Project Chimps! The 236-acre forested sanctuary provides lifelong care to former research chimpanzees. While the sanctuary is not typically open to the public, they do offer periodic tours and events, such as Chimp Rocks and Discovery Days; where kids & grownups alike will have the chance to see the chimps up close and learn about the important work that Project Chimps provides. Be sure to check their website for upcoming events & opportunities: https://projectchimps.org/
Outdoor Adventures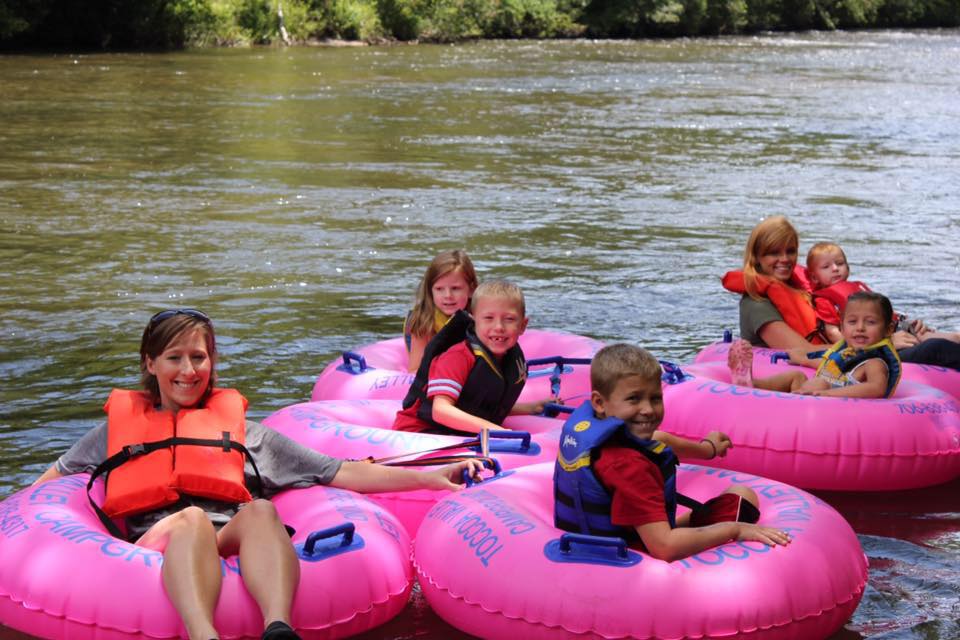 Get to adventuring in the great outdoors with fun activities like horseback riding, ziplining, and tubing down the Toccoa River. For the horse lovers out there, take a scenic trail ride through the forest, alongside lakes and rivers, and past the beautiful Blue Ridge Mountains. Appalachian Trail Rides and Cowgirl Up Stables are two of our favorite stables for trail rides because riders of all experience levels are welcome!
Looking for something a little more relaxing? How about tubing down the Toccoa River with Toccoa Valley Campground!? You'll float down a private 6-mile stretch of the Toccoa River in their famous pink tubes while the sun shines down on you. All you have to do is just lay back and relax!
And for those thrill seekers out there check out Zipline Canopy Tours of Blue Ridge! Spend a day zipping through the tall treetops and having a blast as you zoom down the many ziplines on the property. They offer 1-2 hour zipline adventures for ages 10 and up, with 13 ziplines to choose from and over 1,000 feet of cable to ensure endless fun! Or you can try your hand at both ziplining and a ropes course at Blue Ridge Adventure Park. With three levels of obstacles ranging from 15 to 50 feet high, you can make your way through the challenging obstacles and then zip down to the bottom once you've finished the course! Ages 10 and up are welcome, and guests will have an hour and a half to complete the course at their own pace, making for a fun and exhilarating adventure!
Indoor Fun & Competition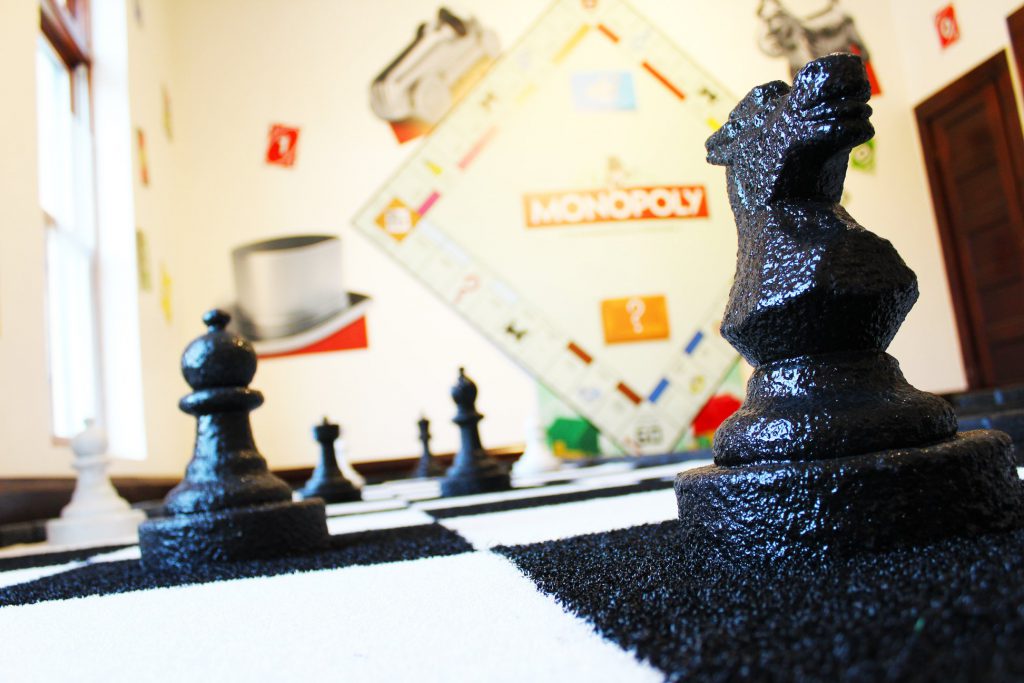 A little friendly competition is always fun, especially among family. Kids will love challenging their parents to a round of mini golf at 2nd Story Entertainment! You'll play an 18-hole game of putt-putt where you'll navigate through 8 uniquely themed rooms in a historic 112-year-old hotel. But the excitement doesn't end there! You can also enjoy giant board games like Connect Four and Checkers, as well as magnetic dartboards, arcade games, and a thrilling wall maze.
And at Vertigo Pinball parents can teach their kids the joys of pinball, a wonderful classic game that we all grew up with! Help them to become their own mini ''Pinball Wizards' while they play on dozens of vintage and themed pinball machines like Star Wars, Jurassic Park, Marvel, and many more! Simply grab a wristband and play for a few hours, no coins or tokens needed!
You and the family can go on the expedition of a lifetime and discover Bigfoot himself at Expedition: Bigfoot! The Sasquatch Museum. This quirky and fun museum dives into the world of Bigfoot through genuine artifacts, life-sized exhibits, photos, sketches, and large sighting maps. And don't miss the world's only Bigfoot Research Tech Vehicle on display! Expedition: Bigfoot! has the largest Bigfoot display in the U.S., so you know that there's plenty to take in!
Family Movies at the Drive In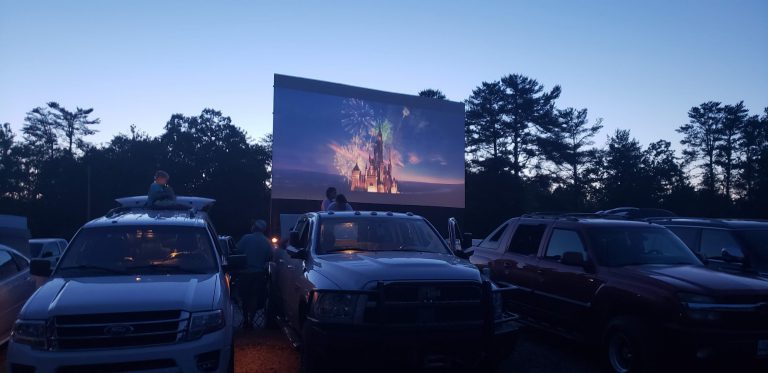 Enjoy family movies at the Swan Drive In, just like families have been doing for decades! The kids will love this unique and special experience to watch some of the newest movies on the big screen, from the comfort of their own vehicle. Just don't forget the snacks! Swan Drive In has been a beloved fixture of Blue Ridge since 1955 and continues to thrive to this day!
Gem Mining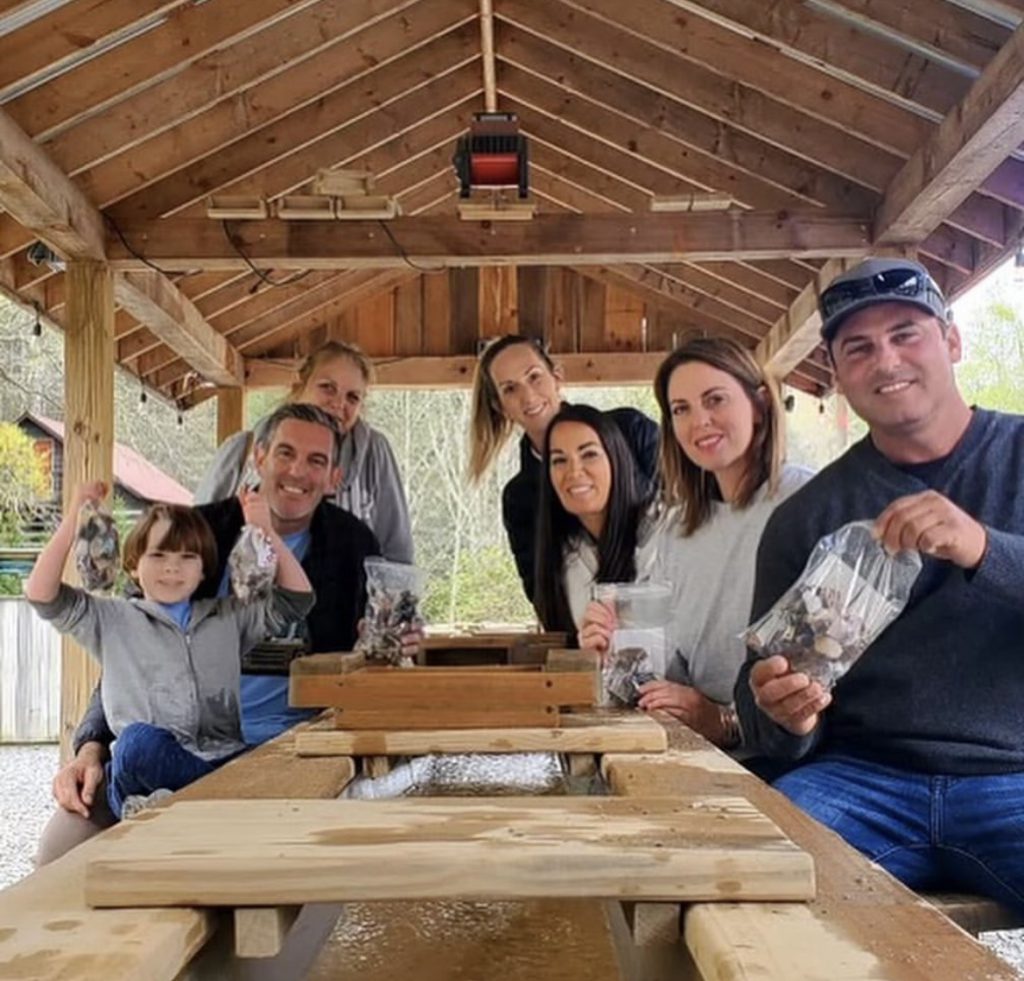 For an educational, hands on experience take your kids gem mining at one of these great local spots. At Lilly Pad Village the kids will dig through mining trays to discover beautiful gemstones and rocks. Once you've finished, Lilly Pad's knowledgeable staff is happy to provide you with any information about the gemstones found, making it a valuable learning opportunity for your children. And not only can you gem mine at Lilly Pad Village but you can also fish, play mini golf, and so much more! 
Aska Mining Company is another great spot to bring the family for a gem mining experience. As soon as you walk onto the property you'll be greeted by a giant mining bucket & fountain, a perfect spot for photos after your day of adventure! The gem mining station produces a variety of semi precious gems that the kids will just love discovering! You can also river tube down the Toccoa, as well as shop & dine at the Iron Bridge General Store & Cafe. Aska Mining Company is a hidden gem you'll want to uncover, no pun intended!
Trout Art Trail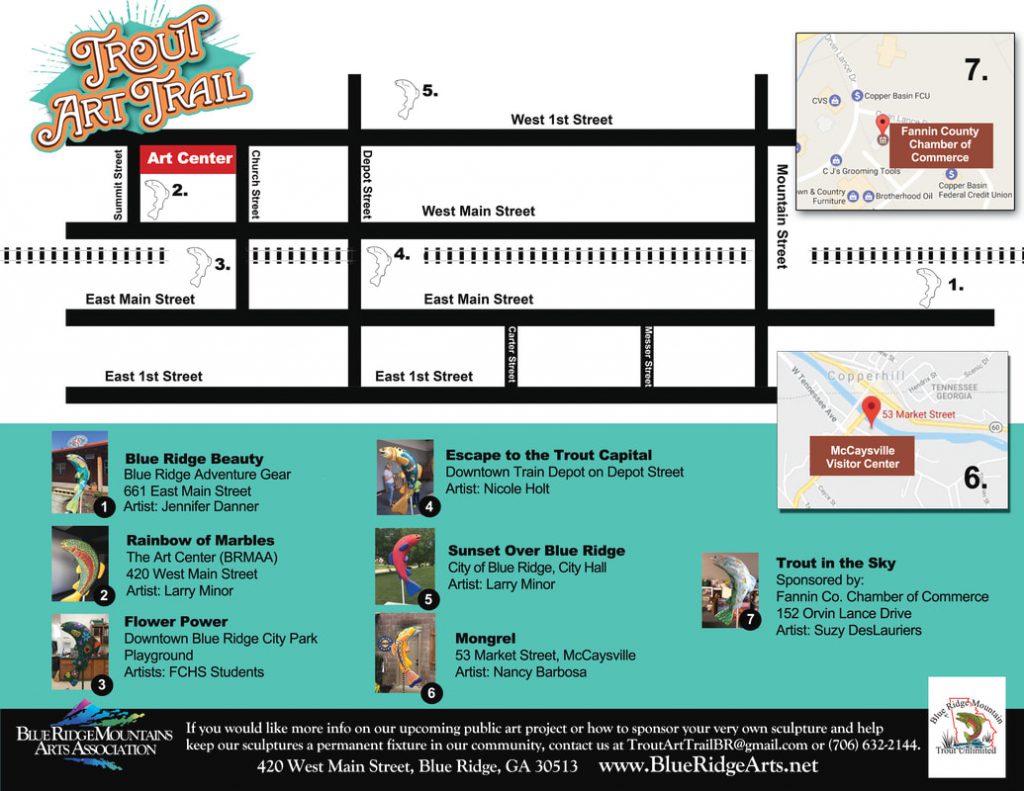 Get the chance to explore Downtown Blue Ridge and take on a fun & exciting scavenger hunt with the Trout Art Trail created by the Art Center! As you stroll around town you'll spot many trout sculptures scattered throughout the area. Once you've found them all, head to the Fannin County Chamber of Commerce Welcome Center to claim your prize. The Trout Art Trail is a fun and rewarding activity that the whole family will love doing all together!
Kids Activity Book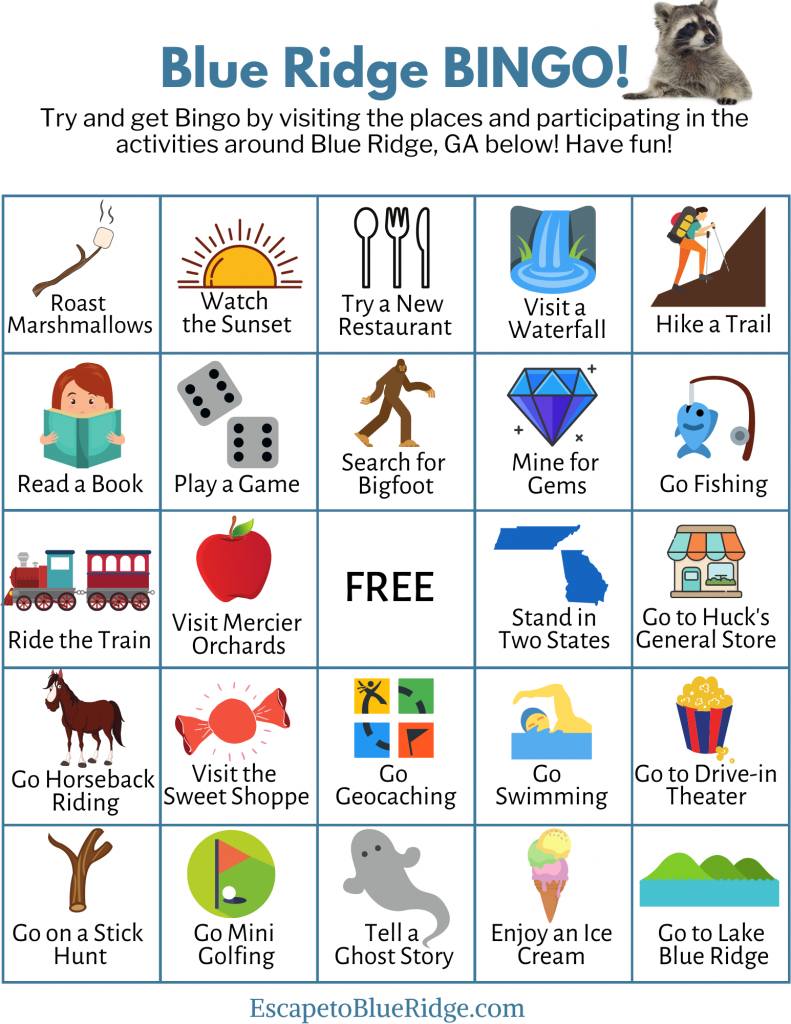 Another fun way to keep the kids entertained on your next trip to Blue Ridge is with our engaging Kids Activity Book! The book will teach them all about Blue Ridge through fun & educational activities like word scrambles, math problems, scavenger hunts, and much more! We've even included a fun bingo game where you'll check off boxes for each place you visit in town. Our trusty assistant, Ricky the Raccoon will help to guide your children throughout the book!
You can pick up a copy of the Kids Activity Book from our Property Management offices or download your own copy from our website: https://www.escapetoblueridge.com/blue-ridge-georgia-activity-booklet.pdf
Where to Stay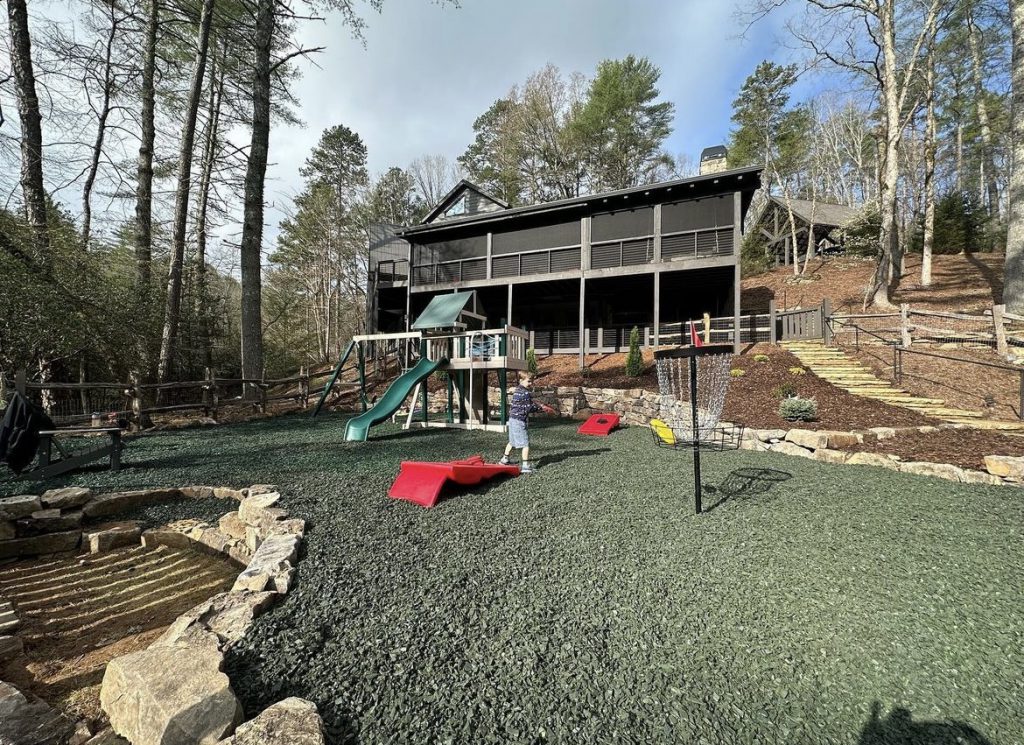 Escape to Blue Ridge has plenty of wonderful cabins just perfect for families. That means plenty of family friendly fun and great amenities like bunk beds, game rooms, pack n' plays, playgrounds, baby gates, and so much more! Discover some of our favorite family friendly cabins by following our blog below:https://www.escapetoblueridge.com/blog/kid-friendly-cabins/