That morning the text message from my niece had an attached picture of Luke, my 4 year old great nephew, rolling his Spider man suitcase through the airport terminal. His eyes, just peeping over his Covid mask, were dancing with anticipation. He and his parents were flying from Denver to Atlanta where they were going to meet his grandparents who were flying in from Austin Texas. His Aunt was also going to meet them in Atlanta after her late morning flight from New York City. We were all meeting to share a week of adventure in the giant playground known as the North Georgia Mountains.
Multi-generational holidays have significantly changed since John Denver chorused about vacationing at his grandparents as a child. He sang of everyone sitting around the fire, old folks spitting chew, Pa would talk about the farm and the war and grandma would sing a ballad or two. Fast forward to the second decade of the 21st Century and Great grandpa is zip lining, Grandma is riding the rapids down the Ocoee River and Great Aunt Ally is exploring the coves of a mountain lake with her nephew, on jet skis.
That's not to say that there aren't challenges to bringing three or four generations together for a week of adventure. Sharing life under one roof (or maybe adjoining cabins), includes a diversity in the norm when it comes to meals, bedtimes, acceptable volume decibels and energy levels.  Some mild strategic planning before you all gather together could make for a vacation experience that all will hold as a precious memory for a lifetime.
*Cover photo: Holt family @ Eagles Rising courtesy of Patricia Holt
Getting to Know You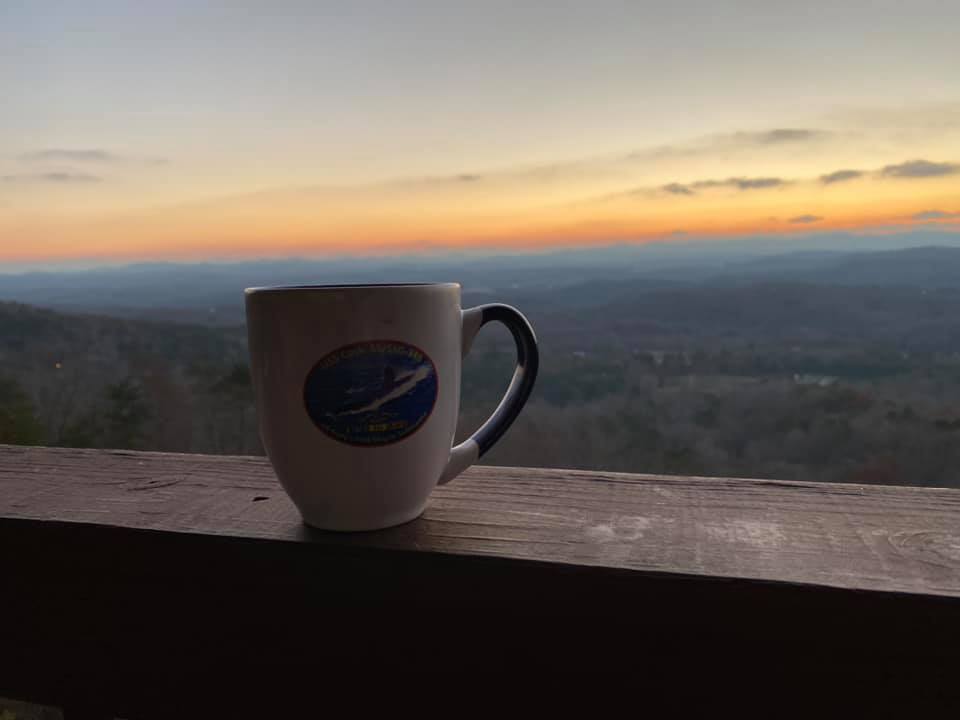 This could be the most important goal of your time together. My sister and I did the planning of this trip. Our goal was this – if at the end of the trip, everyone can say they got to know each person just a little better, that they had special one on one time with each person that week, then the trip will have been a success. With that in mind, a week or so before our family gathered, we sent a list of all who were attending. Each person was instructed to bring with them a stack of 3×3 pieces of paper, each written with something they would like to do with every person on the list, sometime during the week. Yes, even the four year old participated, though his parents helped with the task.
When we arrived at the cabin we set up paper lunch bags tagged with an attendee's name on each bag on the kitchen counter. Then we filled each person's bags with the slip of paper that notes what we'd like to do with them during this week. Each evening, before we retired to bed, we picked from our own bag to see what we would do with and with whom, the next day.
As an example, I requested an early morning shared coffee conversation with just my sister, where we discussed her plans for her upcoming retirement. I challenged my brother-in-law to a best "two out of three games" of horse shoes. I asked my niece, who just graduated with her doctorate, to tell me more about her dissertation. I bade my nephew into making his famous cinnamon breakfast biscuits with me and I asked little Luke to take a nature hike with me down to the creek so we would try to gather a toad a crawfish or maybe a butterfly. At the end of the week, I had these special times with each of them, and also, we did what they wanted to do with me. My sister requested that just the two of us watch old 8mm family movies that she had converted onto DVD, so we could reminisce about our childhoods.
My brother-in-law asked me to teach him how to "win" at Texas Hold-em. My niece, who shares my love of literature and theater, wanted to talk to me about my absolute favorite reads, movies and theatrical performances I had seen in my lifetime. My nephew also chose to spend time with me in the kitchen – where he wanted me to demonstrate how to make my eggplant caponata he has always enjoyed devouring. Little Luke asked that I tell him all the funny jokes I could tell him, and he also requested I read him a story, but I had to act out all the characters. I am the zany aunt, if you haven't already guessed.
Make Dinner a Special Occasion Each Evening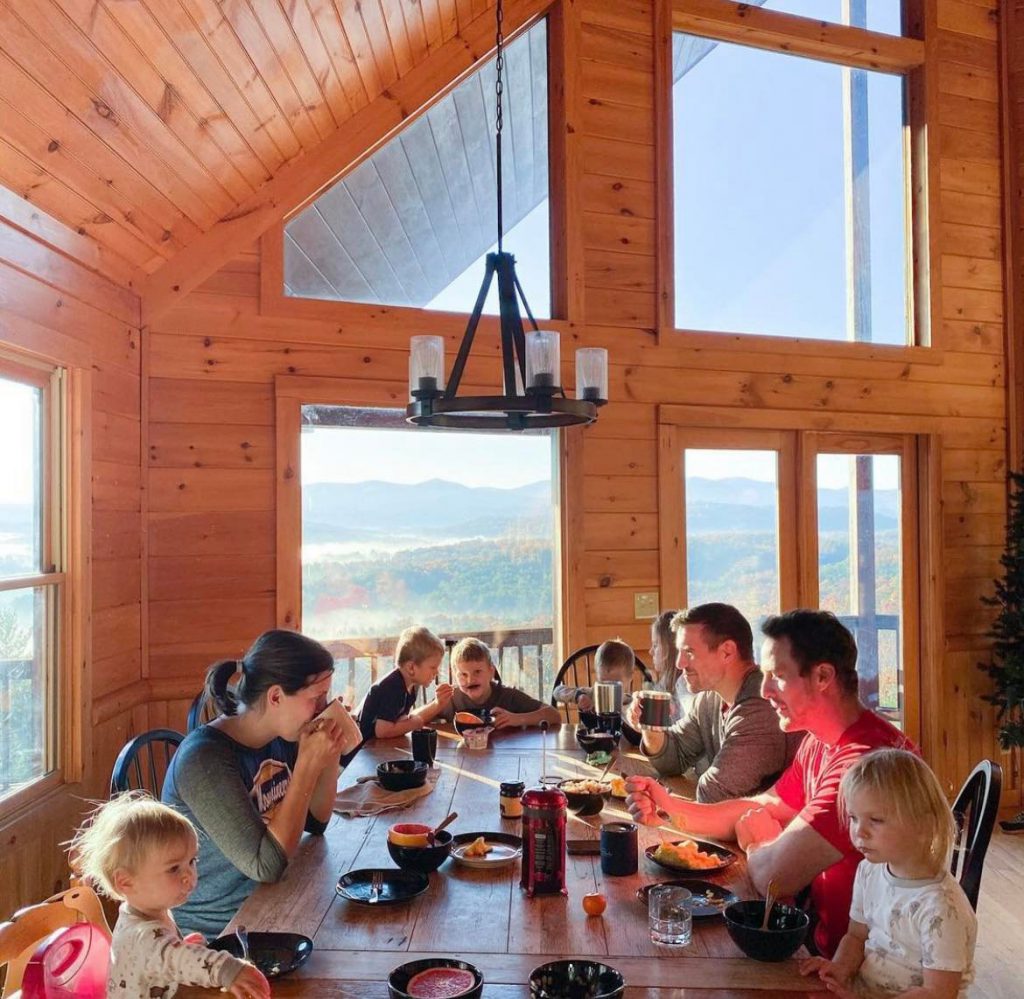 We had decided before we met that we would eat all our dinner meals at the cabin as opposed to going out to restaurants. A few nights we cooked together, and a few nights we had take-out and our favorite night was when we put hot dogs on the end of sticks and roasted them over the fire pit, served with lots of cold, sweet juicy watermelon, and of course, s'mores to follow. Staying at the cabin in the evenings gave us all a chance to relax, unwind, indulge in a few beers or a bottle of wine and get Luke to bed at a reasonable hour so he'd be ready for the exploits of the next day.
Evening Fun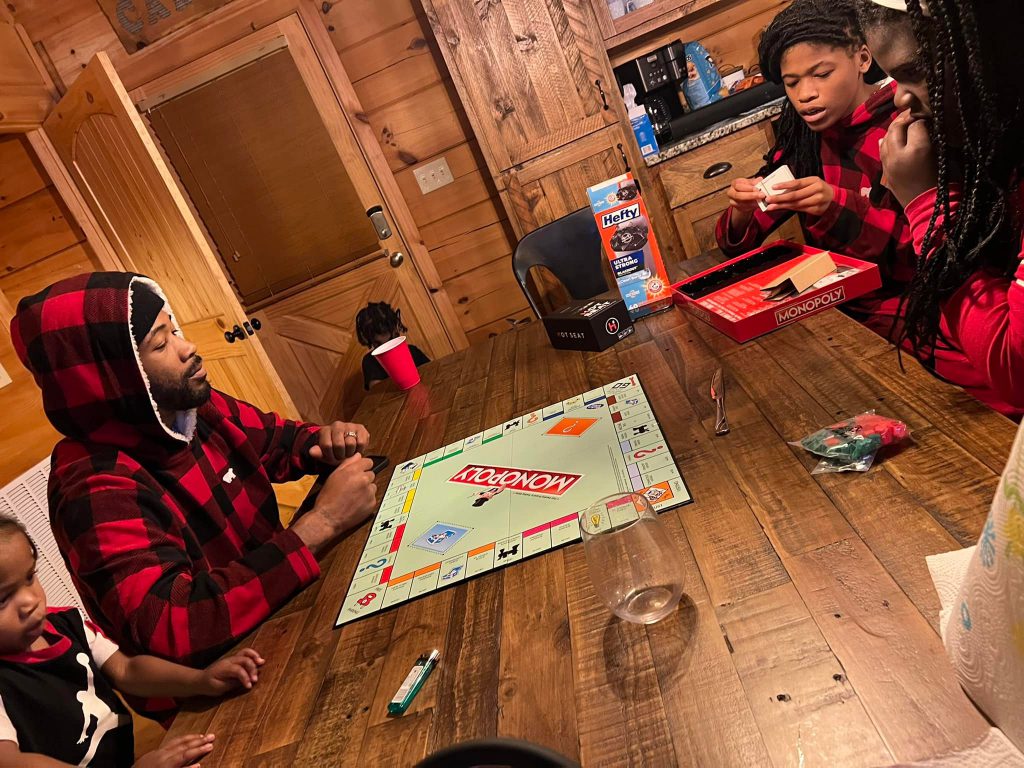 After Luke was asleep, we set up the game table. This was probably part of the week's plan that my sister and I had contrived that was not high on the list of all the rest of the family. Not everyone enjoys games. But we chose easy, fun and interactive games, like "Catch Phrase" and "Mexican Train". The issue everyone had with this idea ended up being that we stayed up too late every night, because we were having so much fun.
Choosing Daytime Activities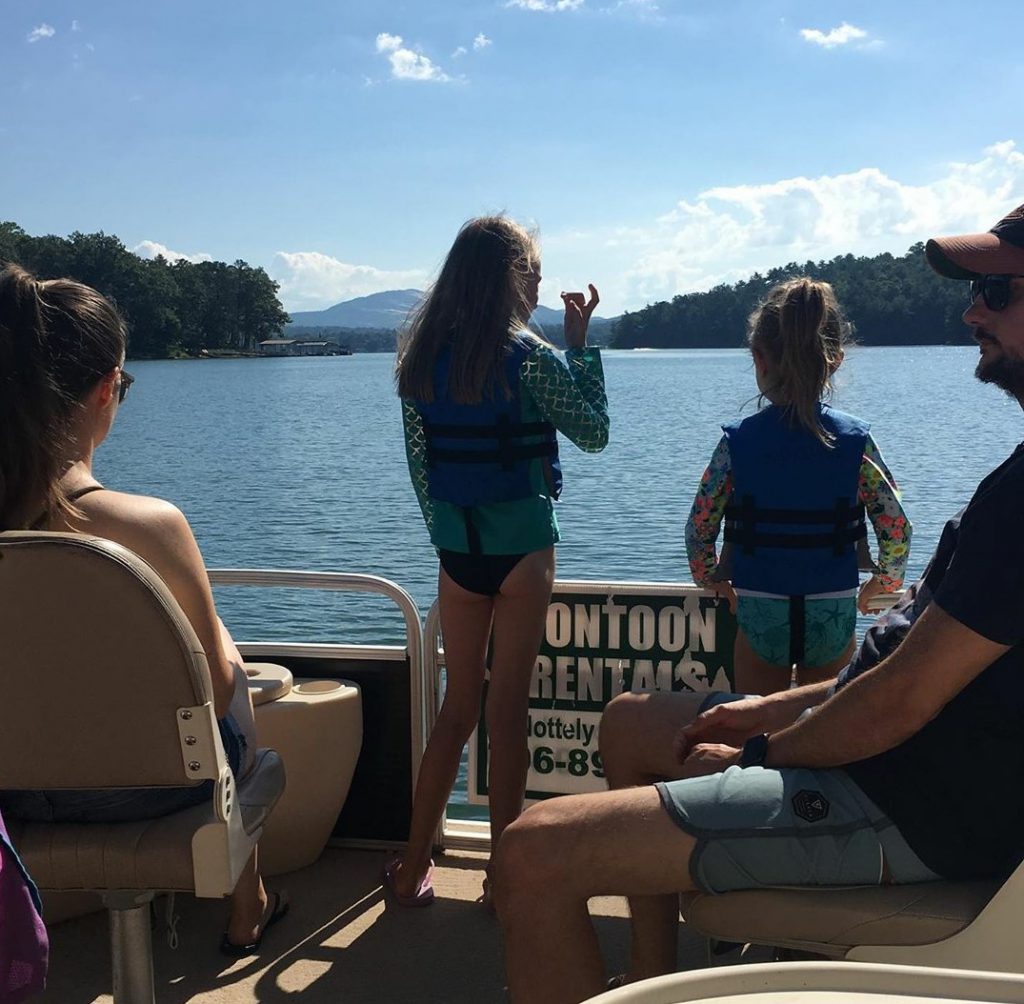 Dinner time and game night helped us all to spend time together on this family gathering. And I've already reviewed how we made sure to spend some meaningful one-on one time with each person on the trip. Now this gave us the freedom to plan daytime activities where we didn't have to be all together. Each person has their physical limitations as well as their interests to take into consideration. One person may want to sit on the porch most afternoons and just read a book while listening to the bird's sing, while two others want to hike as many waterfalls as they can possibly fit into 7 days. Luke's grandparents took him off to mine for gems and to a trout farm to fish, giving his parents time to indulge in a married couple's spa day one afternoon. On another day they jet skied with yours truly. One rainy day a couple of us took Luke to the movies and out for ice cream. One sunny afternoon, most of us went out on Lake Blue Ridge on a rented Pontoon boat. Some of us stayed on the boat indulging in our snacks and spirits while others dove off and swam, enjoying the waters while the pontoon was anchored just offshore. Giving everyone the freedom to choose what they wanted to do with their daytime hours ended up being another wise part of our planning.
When the Adventure Ends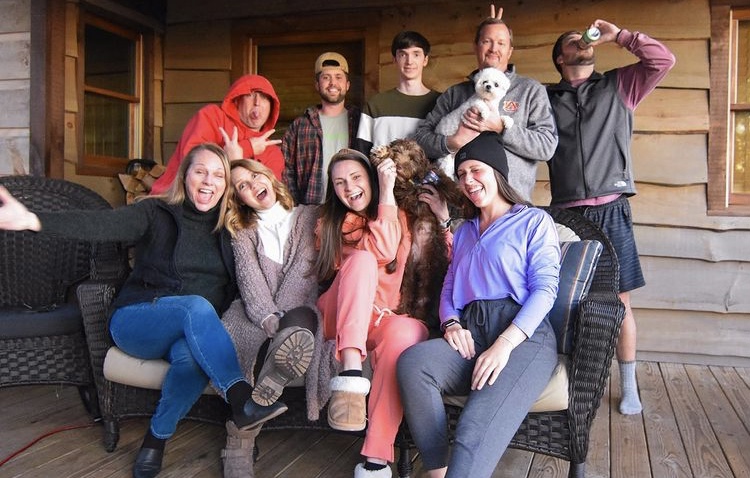 This was our family's inaugural "multi-generational" vacation. My sister and I had hoped that our plans we had set forth for the week would find favor with everyone. And even though we are family, we also wanted to be sure we all appreciated one another at the end of a week of sharing each other's space.
We decided that it was best to take everyone's temperature before we departed ways, so after our last dinner together, and before we played our game that evening, we asked everyone to write down answers to just three questions. 1. What did you like best about the week as planned? 2. What of our plans do you feel you didn't need to do again? 3. Would you like to have another family vacation like this in the next year or two?
It turns out that Game Night, eating dinner every night at the cabin, and the little slips that were written before hand and then chosen each day out of the lunch bag were the highlights for everyone. Question number two had some interesting opposing responses. Those who tended to not go out on adventures during the day as much felt that they would be more likely to do more activities next time. Those who chose to be out and active everyday said they wished they had spent more time just relaxing with those back at the cabin.
As for question #3…… well, it seems that not only are we getting together for a week next year, but they all agree that they want to come back to the Blue Ridge Mountains.