Blue Ridge is home to numerous wonderful art galleries and shops; in fact we've earned a spot as one of Georgia's Top 5 Art Towns! You'll never run out of beautiful art to admire because these galleries are constantly changing their inventory. From stunning paintings from local artists to unique pottery and handmade quilts, there's something for everyone. Browse our galleries and admire some beautiful art or bring a piece of Blue Ridge home with you so you can always remember your trip! We may be a small town but we've got plenty of artistic charm! Learn more about some of our favorite local art galleries below. 
*Cover Photo Courtesy of High Country Art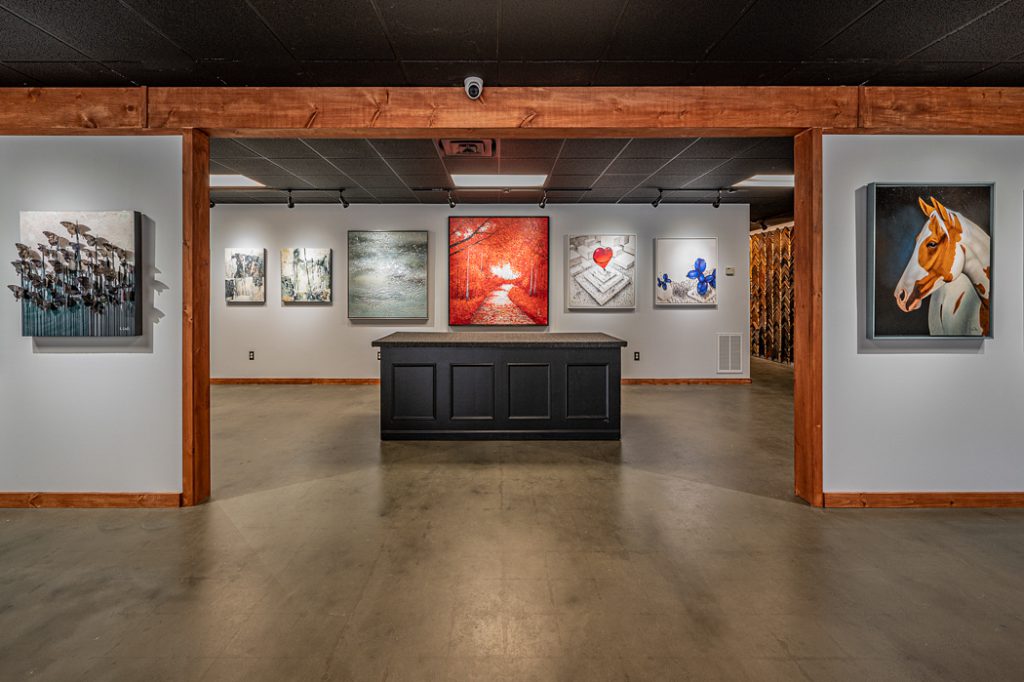 4 Elements Art Gallery and Custom Framing pays homage to the 4 elements of nature; earth, wind, water, and fire. The gallery features beautiful, nature-inspired artworks by George Charriez and other featured artists. Explore the gallery  in person and browse online for special prints only available on their website. Additionally, 4 Elements Art offers custom framing services, making it the ideal destination to frame some of your favorite photos. Their frame shop is staffed with highly skilled artisans who ensure top-notch quality. Stop by and admire the beauty of nature through art.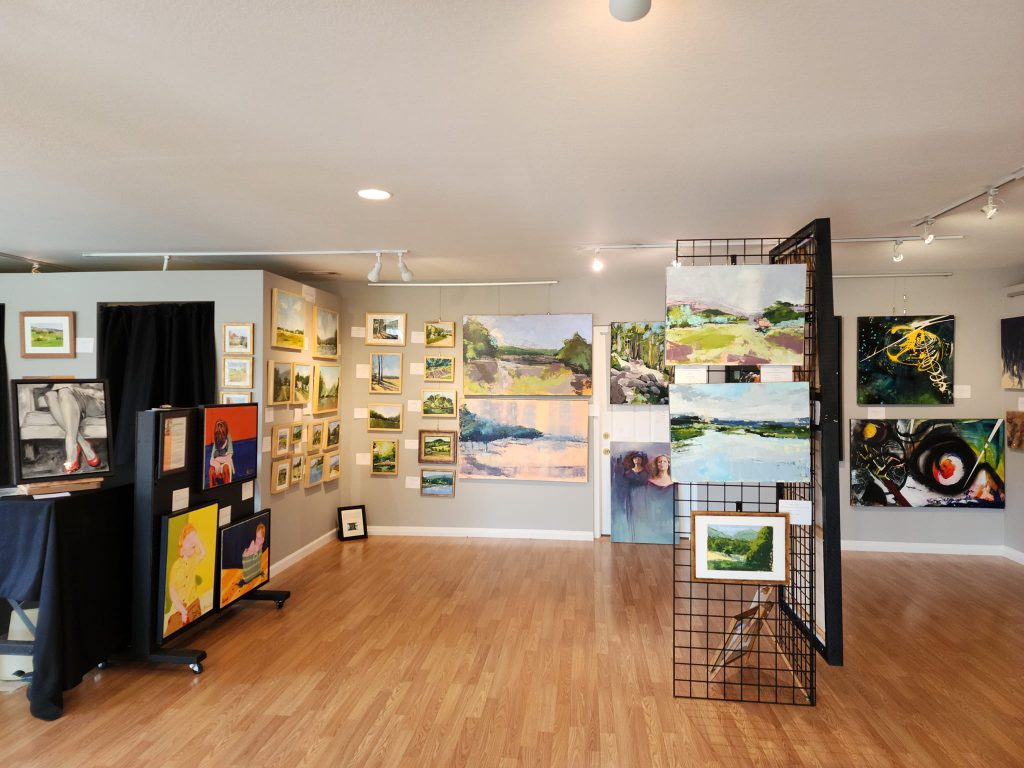 Blue Ridge is home to a unique working studio and gallery, simply called Art House. Art House gallery features a variety of different styles and elements from owner & beloved artist, Doreen Ingebrigtsen. Some of her favorite styles and subjects to tie into her art are Endangered Animals, beloved cars, and abstract art. You can often find Doreen working on her next piece in the studio connected to the gallery. Be sure to stop by and chat with her for a bit, she's always happy to talk to you about her artwork. After talking with Doreen and admiring some of her beautiful oil & acrylic paintings, you may be inspired to try creating your very own masterpiece. Well you're in luck, throughout the year Art House offers private art classes, workshops, and studio time for new & growing artists.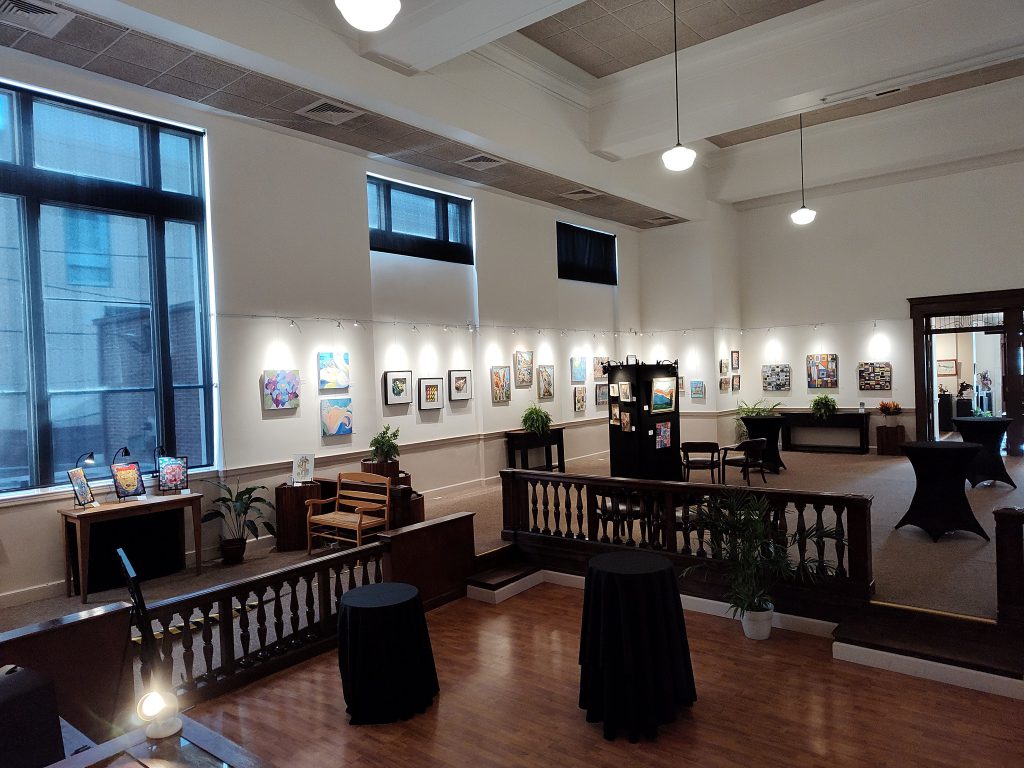 Blue Ridge Mountains Arts Association, otherwise known as the Art Center, always has something new and exciting on display! Each year the Art Center rotates through about 35 different exhibits, including a new Artist Residence every quarter. You'll have no shortage of art to admire here throughout the year. And if you prefer your art to be a more hands-on experience, the Art Center hosts numerous workshops every month, with classes in leathermaking, pottery, and other artistic mediums of your choice. And we can't forget to mention all the fun and creative events they host every year, with their most popular being the Arts in the Park festival that happens both in the spring and fall. Visit their website for the full lineup of exhibits and events: https://www.blueridgearts.net/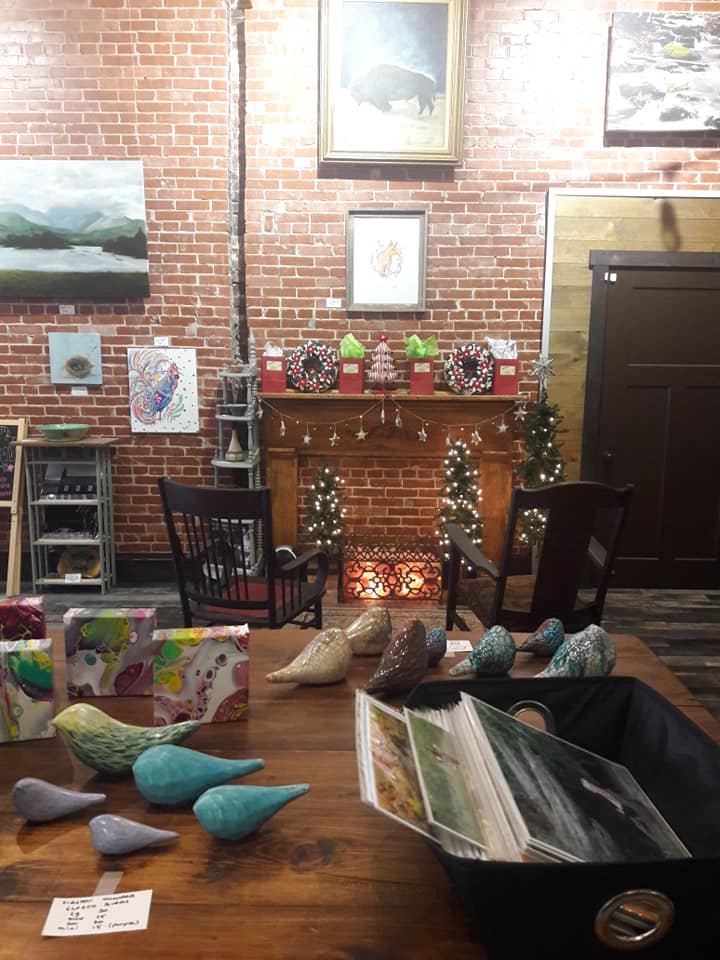 Venture over the state line to explore Fat Racoon Gallery in Copperhill, TN. All the art on display here is created from local artists who focus on a wide variety of different mediums such as photography, pottery, paintings, folk art, and more. This unique gallery is the only art house in the Copper Basin area, so it's a real treat for all who step inside. And not only will you find various works of art throughout the gallery, but Fat Racoon Gallery also has children's toys and books for sale, as well as local artisan goods.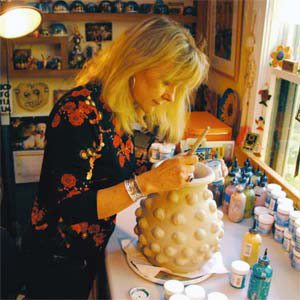 Fishbone Gallery, is home to Betty Wassmer Ceramics! Each of her charming and unique pieces are created in her very own distinct and vibrant style, that cannot be mistaken for any other artist's works. Some of her exclusive collections available at Fishbone Gallery include Flower Colors, Chickens & Roosters, Birds of a Feather, Day of the Dead, and more. If you're a pottery enthusiast, Fishbone Gallery is the perfect place to find a one-of-a-kind piece!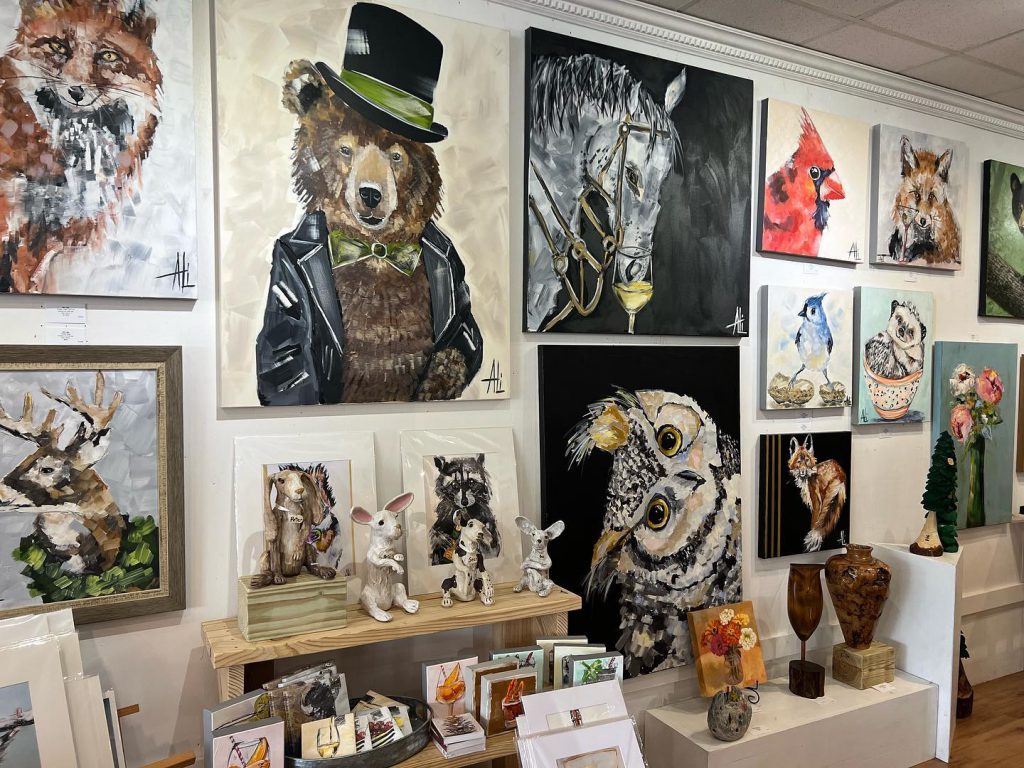 Find your next home decor piece at High Country Art Gallery. This charming gallery showcases a splendid array of handcrafted art, including paintings, jewelry, pottery, and more, all skillfully crafted by local artists hailing from Georgia, Tennessee, and North Carolina. High Country Art gallery has called Blue Ridge home for the last 27 years, and artist Sarah Long transformed it into the must-see Blue Ridge experience it is today. The gallery is open 7 days a week and has an ever changing lineup of art on display. What makes this gallery even more special is that many of the artists are open to crafting personalized pieces of art, allowing you to take home a truly unique and meaningful gift for your loved ones.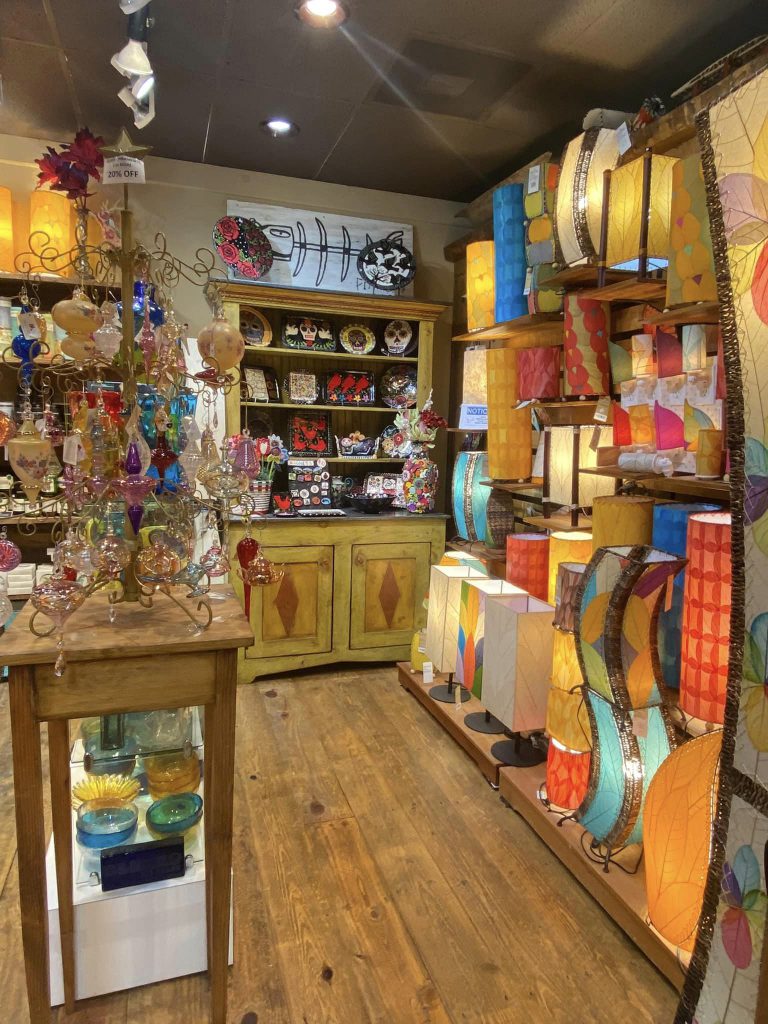 Are you a fan of the Netflix series Blown Away? If you are, then you'll want to check out Multitudes Gallery, which features a stunning collection of hand-blown glass and art from over 75 nationally and internationally renowned artists. The beautiful glass art on display at Multitudes is created in a multitude of different ways. It is either blown, lampworked, flameworked, or fused to create the masterpiece you see before you. On top of glass art, you'll also find jewelry, ceramic pottery, iron work, photography, woodworking and oil/acrylic/watercolor paintings, created by regional artists, on display. New items are brought in almost every week, so be sure to check in every time you come to Blue Ridge to admire the new & exciting works on display!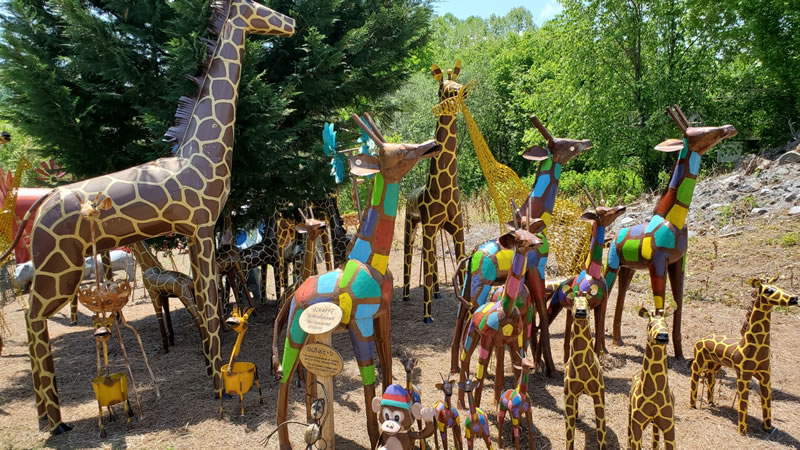 Head to Mineral Bluff to visit this one of a kind zoo! The Zoo Groovy Yard Art has hundreds of uniquely crafted statues and figurines all crafted from materials like metal, aluminum, and wood. Kids and adults alike will love wandering through the rows and rows of whimsical hand-crafted creatures. The zoo is home to all sorts of animals like zebras, giraffes, goats, dogs, elephants and even a T-Rex! You have 7 acres to explore, each corner more fun & magical than the one before. Stop and have a quick chat with the owners who are incredibly passionate about bringing these fun & quirky little creatures to the North Georgia area. They'll tell you a little bit about the artists who create these wood & metal creatures and when the next shipment of animals are expected to make their way to the zoo. Make sure to take home your very own animal or metal sign so you can remember your trip to the Groovy Zoo for years to come!