There's a chill in the air; and that means it's almost fall time in the mountains! We love spending all of our seasons in Blue Ridge, but fall is one of our favorite times of the year! The weather is crisp & beautiful, the mountains are covered in vibrant yellow, orange, and red foliage, and there's super fun fall festivals almost every weekend! This month some of our favorite events include the Blue Ridge Blues and BBQ Festival, the Hiawassee Pro Rodeo at the Georgia Mountain Fairgrounds, the Mountain Heritage Festival in Blairsville, and the start of apple season at Mercier's and Deep Roots Orchard! It's going to be an awesome start to the busy fall season in the mountains!
U-Pick Apples at Mercier Orchards
September 1st-September 30th
Location: Mercier Orchards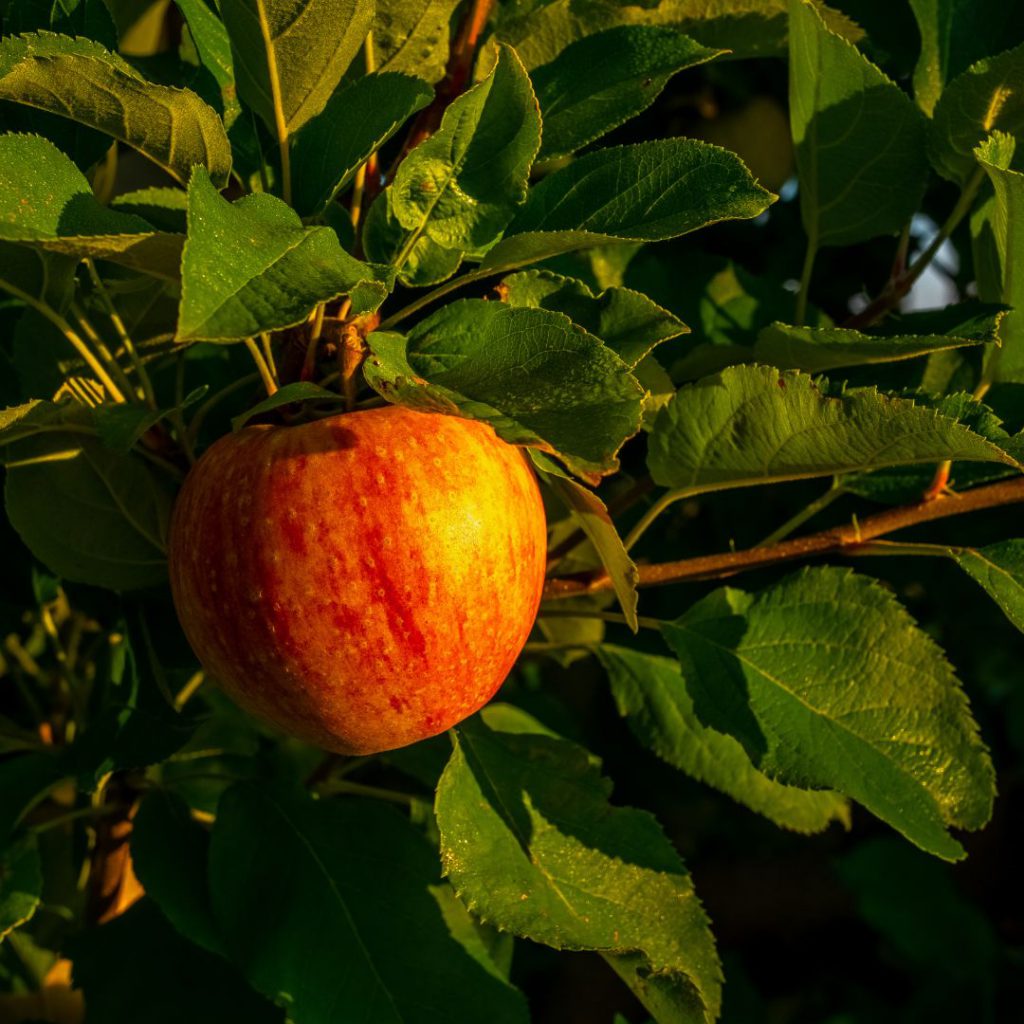 We all love Mercier Orchards and we're so glad that it's finally apple season again! Come on out to pick your own apples on the weekends and enjoy some family fun tractor rides! Check their U-pick schedule here for all the details and fruit availability: https://mercier-orchards.com/u-pick/
3rd Quarter Artist in Residence: Joe Basco
September 1st-September 16th
Location: Blue Ridge Mountain Arts Association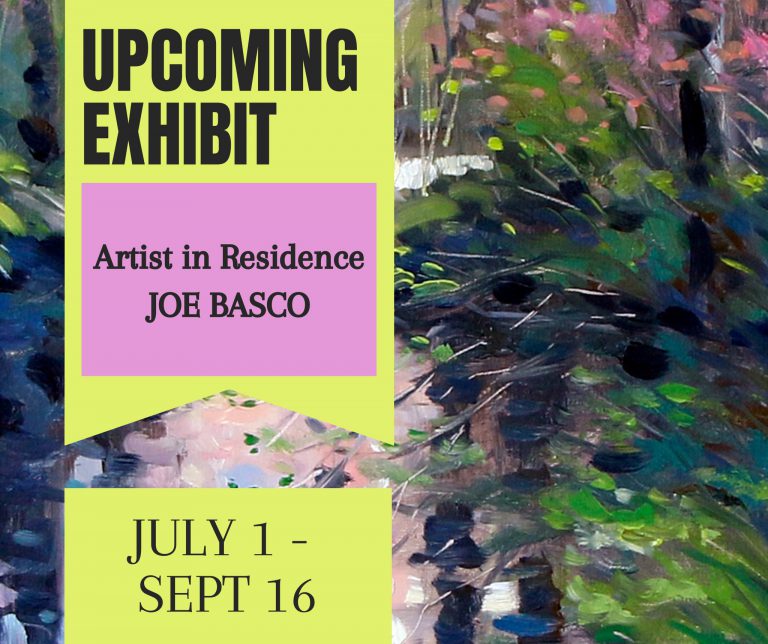 Come on out to the Art Center to admire local artist, Joe Basco's beautiful work depicting rural life from now until September 16th.
U-Pick Apples at Deep Roots Orchard
September 1st-September 30th
Location: Deep Roots Orchard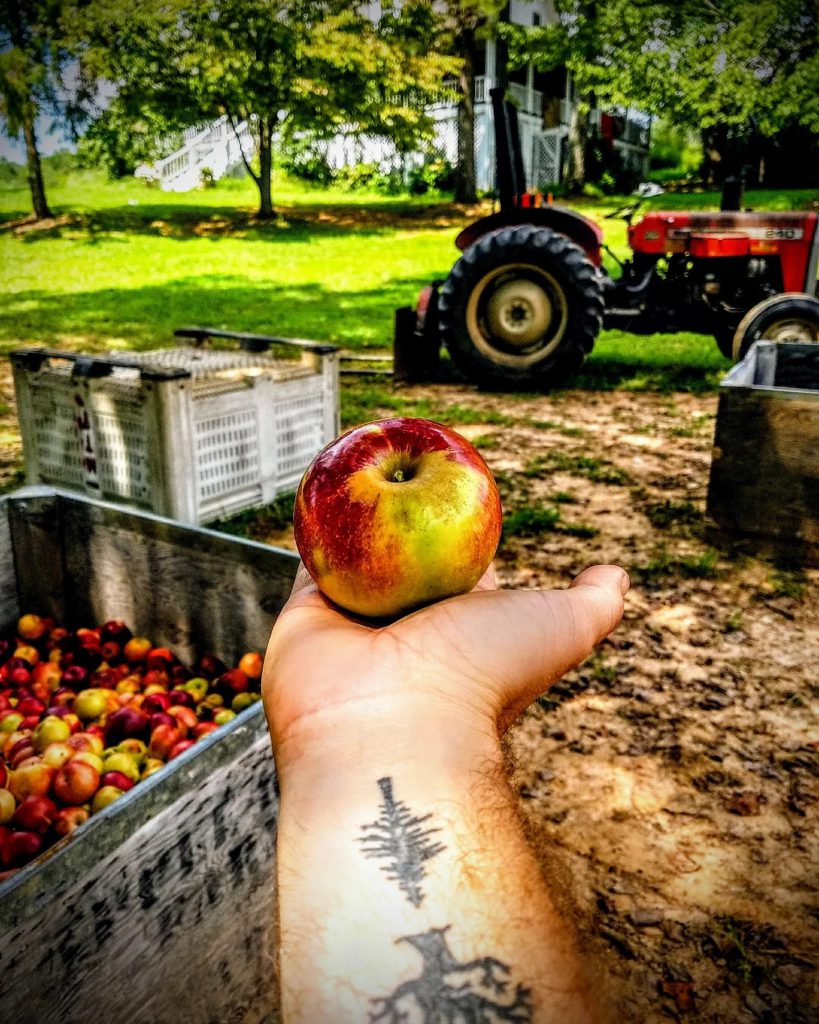 It's apple season! Pick your own fresh apples right off the tree at Deep Roots Orchard. Picking is Wednesdays-Sundays from 10am-5:30pm and there will be tractor rides as well!
Live Music at Bear Claw Vineyards & Winery
September 1st-September 30th
Location: Bear Claw Vineyards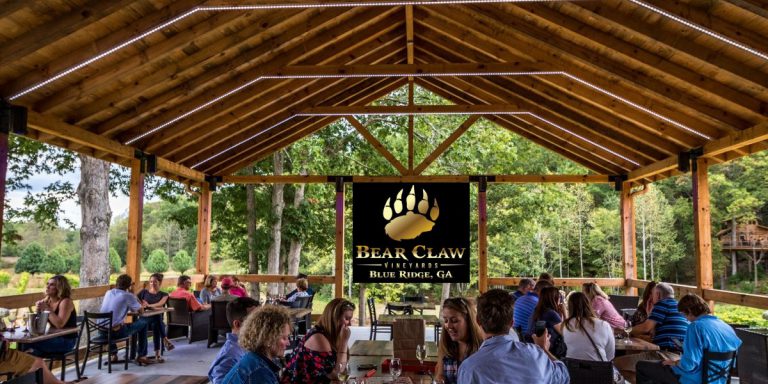 For award winning wine, live music, and food truck Bear Claw Vineyards is the place for you! Join them every Friday, Saturday, and Sunday for live music and food trucks. Kids and dogs are welcome too. The live music schedule for each weekend is shared on their website each Thursday so be sure to check back!
Live Music at Grumpy Old Men Brewing
September 1st-September 30th
Location: Grumpy Old Men Brewing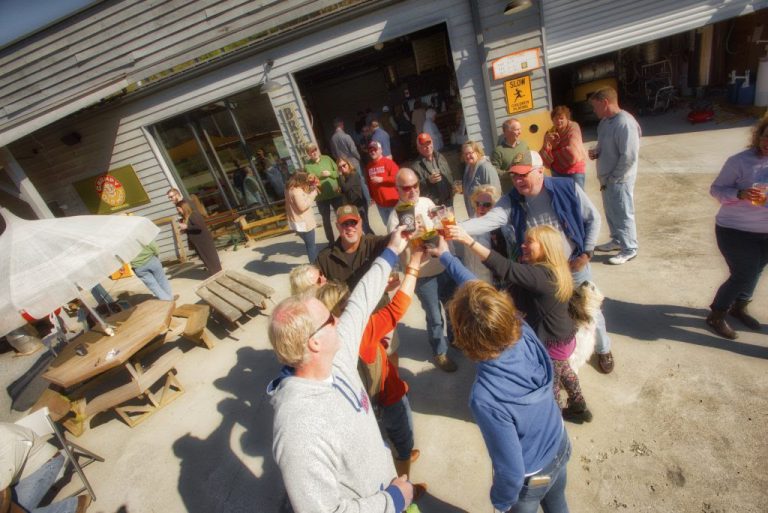 Stop by Grumpy Old Men Brewery Thursdays to sing along to your favorite songs for karaoke night! And drop by select Fridays & Saturdays from 3pm-6pm for great drinks, great music, and a great time. With indoor and outdoor seating available you can even bring your dog to join in the fun! Enjoy delicious fare from the ever-changing food trucks, while you listen to some fantastic local artists! And on Monday nights come on out for SINGO and Thursday nights is Karaoke!
September 1st: Surrender Hill
September 2nd: Jess Goggins
September 7th: Karaoke
September 8th: Harold Crowder
September 9th: Orange Walls
September 14th: Karaoke
September 21st: Karaoke
September 28th: Karaoke
Live Music at Crane Creek Vineyards
September 1st-September 29th
Location: Crane Creek Vineyards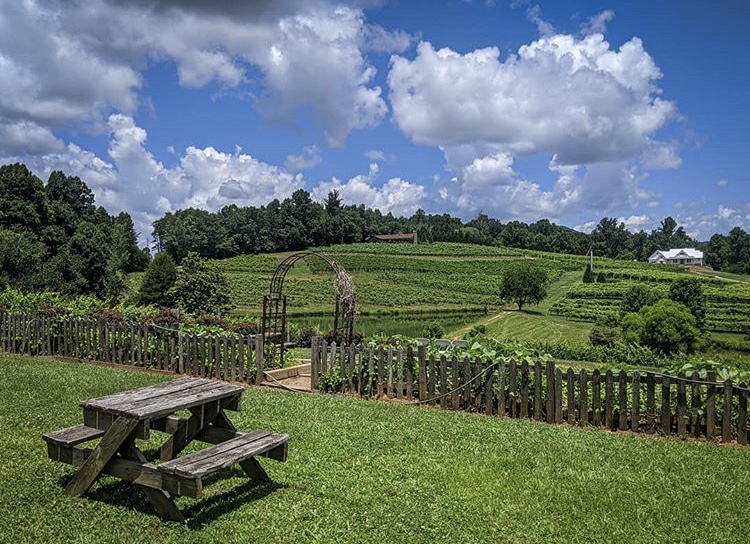 Come out for live music Friday nights at the Farmhouse Market at Crane Creek Vineyards. The vineyards will be open late Friday nights, with extended hours until 8pm. Grab a glass of wine, a charcuterie board, and a seat and enjoy!
September 1st: Rusted Melody
September 2nd: Austin Coleman
September 8th: Obe &Amber
September 9th: Struck by Lightning
September 15th: Aperitvo Fridays
September 22nd: Aperitvo Fridays
September 29th: Aperitvo Fridays
Live Music at Chateau Meichtry
September 1st-September 30th
Location: Chateau Meichtry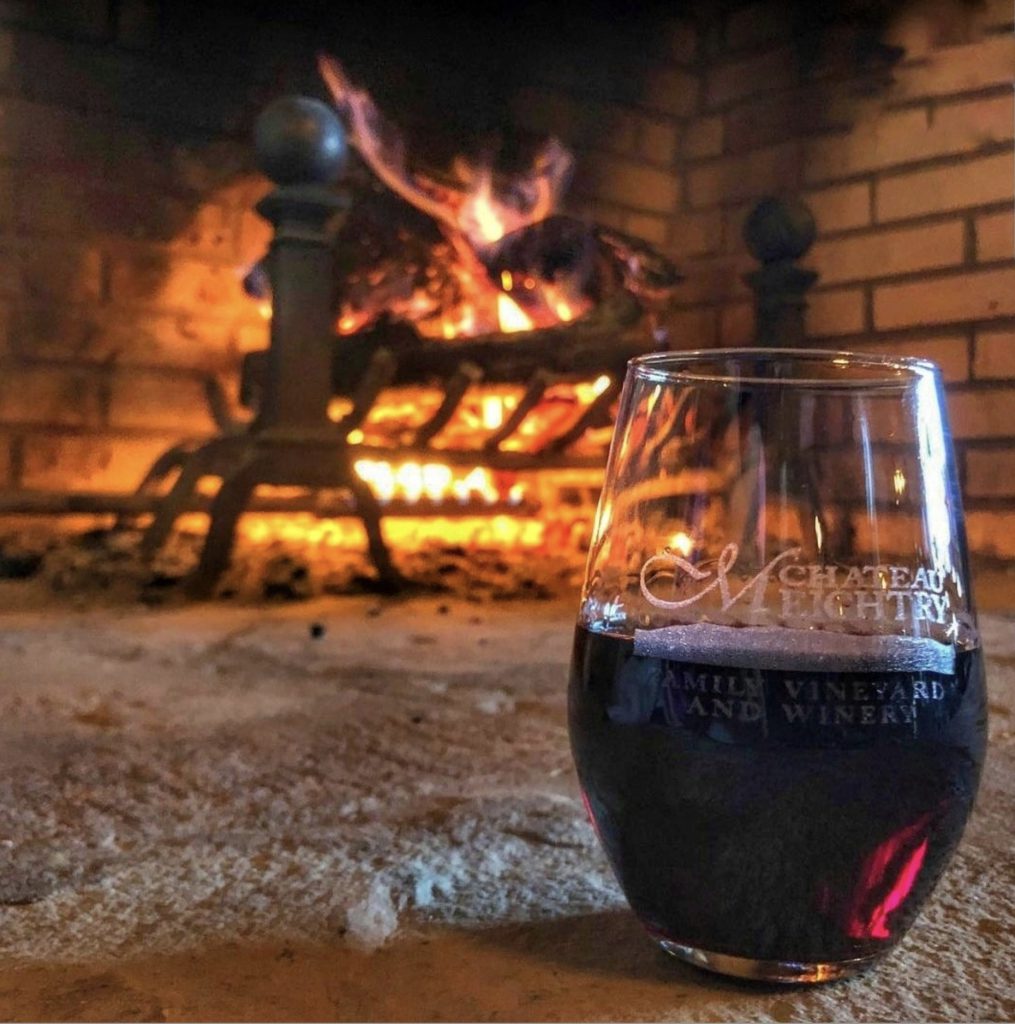 Come sip on wine by the foothills of the Appalachian Mountains at Chateau Meichtry. This beautiful winery located in Talking Rock, GA has both outdoor & indoor seating options, so you can enjoy the atmosphere of the winery no matter the weather. On Saturdays & Sundays you can sip on your favorite glass of wine while you enjoy live music from local artists from 1:30pm-5:30pm. And there's food trucks on the weekends as well!
September 1st: Mark Miller & The Shack Food Truck
September 2nd: Adrian Stover & Get Skewers Food Truck
September 3rd: Jay Memory & Der Werst Meister Food Truck
September 9th: Mark Miller & Sweet Cheeks Food Truck
September 10th: Surrender Hill & Get Skewers Food Truck
September 16th: Man Bites Dog & The Off Road Food Truck
September 17th: Brett Cantrell & The Smokehouse Food Truck
September 23rd: Megan Fowler & The Off Road Food Truck
September 24th: Halem Albright & The Get Skewers Food Truck
September 30th: Shaun Michaels & The Sweet Cheeks Food Truck
Labor Day Weekend at 34th Degree Wine Merchant
September 1st-September 2nd
Location: 34th Degree Wine Merchant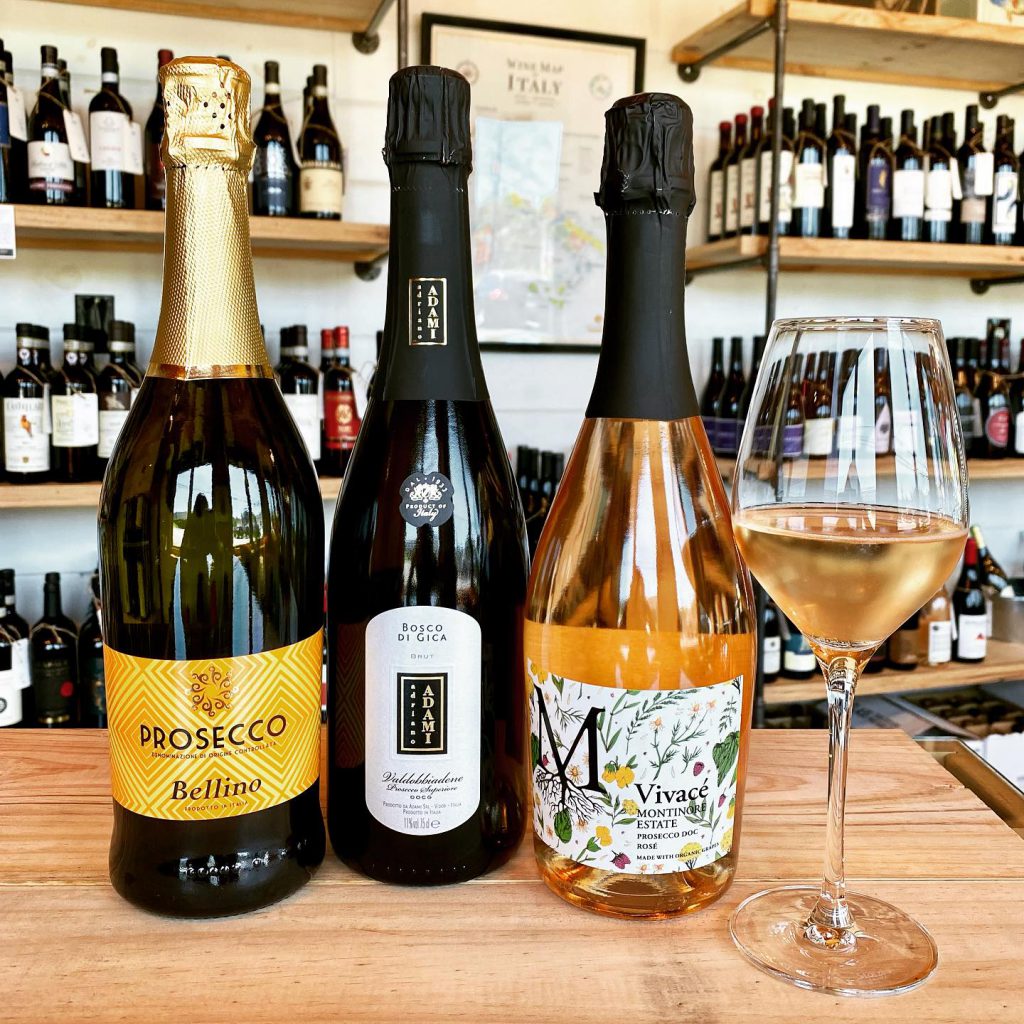 Join in the fun at this wonderful wine tasting event at 34th Degree Wine Merchant from 4pm-7pm. For $25 you'll have a delicious tasting of 4 wines, along with cheese and Italian breadsticks.
Live Music & Events at Angry Hops Brewing
September 2nd-September 16th
Location: Angry Hops Brewing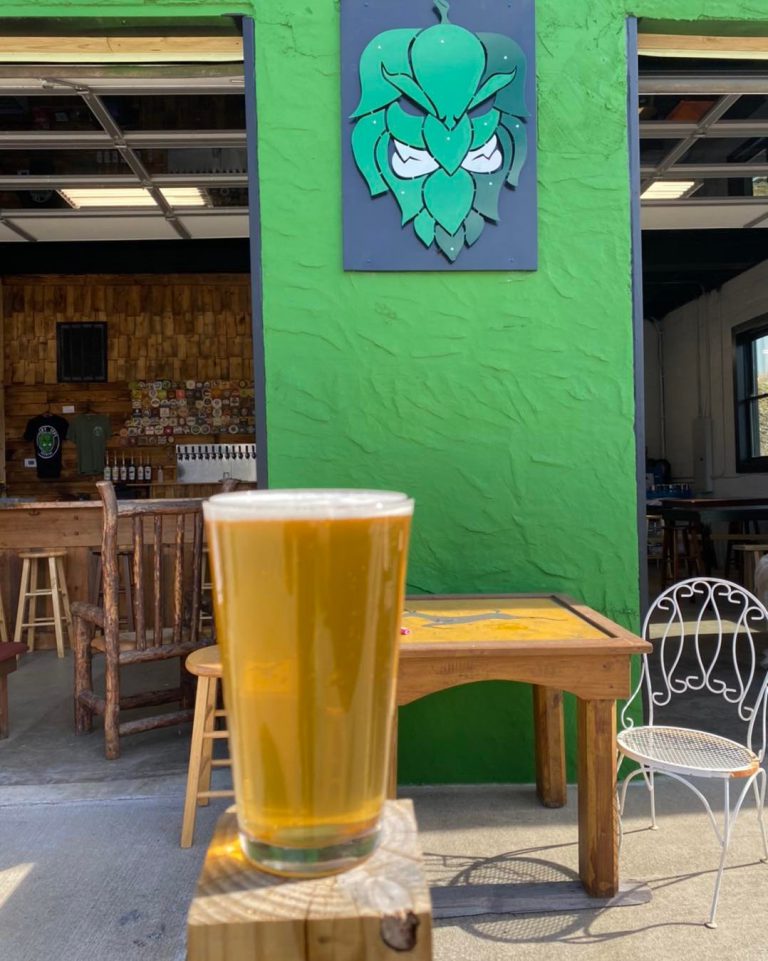 You'll love the craft brews from Angry Hops Brewing! And the only thing that can make those brews taste even better is when Angry Hops has live music or a special event going on at the brewery!
September 2nd: Sidewalkers Music & food from Voodoo Daddy Seafood
September 3rd: David Cheatham & food from Rum Cake Lady
Sunday, September 10th: Food from Cousins Maine Lobster
Saturday, September 16th: Food from Der Wurst Meister
Vitner's Tours
September 2nd-September 30th
Location: Crane Creek Vineyards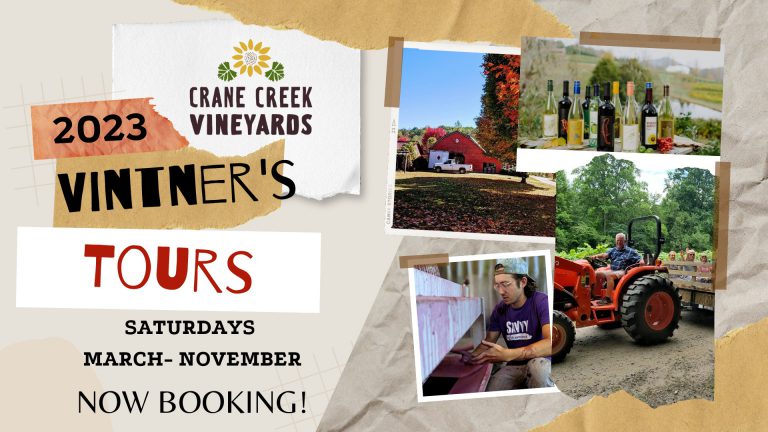 Learn all about the wine making process with this behind the scenes experience! Take a tour of the beautiful Crane Creek Vineyards and experience what goes into making a bottle of Crane Creek wine! You can take a Vitner Tour Saturdays at 2pm, March-November.
Live Music at Cartecay Vineyards
September 2nd-September 30th
Location: Cartecay Vineyards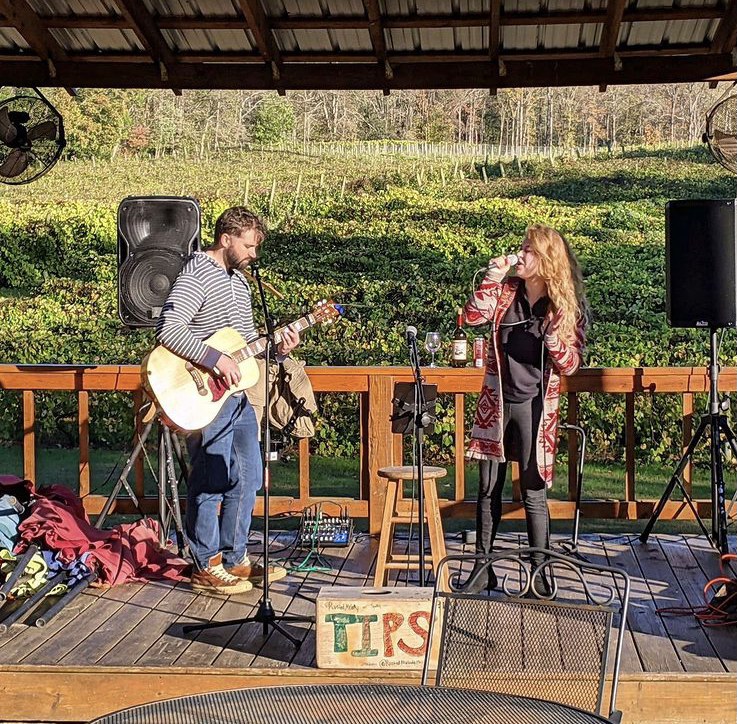 Sip on delicious wine surrounded by the North Georgia Mountains! Enjoy live music select Saturdays & Sundays from 1:30pm-5:30pm. Listen to the music of local artists while enjoying your wine outside either on the Chimney Patio or the Tasting Barn's covered porch. Live music, good wine, and beautiful mountain scenery; it doesn't get much better than that!
September 2nd: Harold Crowder
September 3rd: Brooke Bagwell
September 9th: Jerry Sorn
September 10th: Jorge Valenzuela
September 16th: Foster Green
September 17th: Adrian Stover
September 23rd: 2023 Crush Festival
September 24th: 2023 Crush Festival
September 30th: Britt Nix
Downtown Market Blue Ridge
September 2nd-September 30th
Location: 400 West Main Street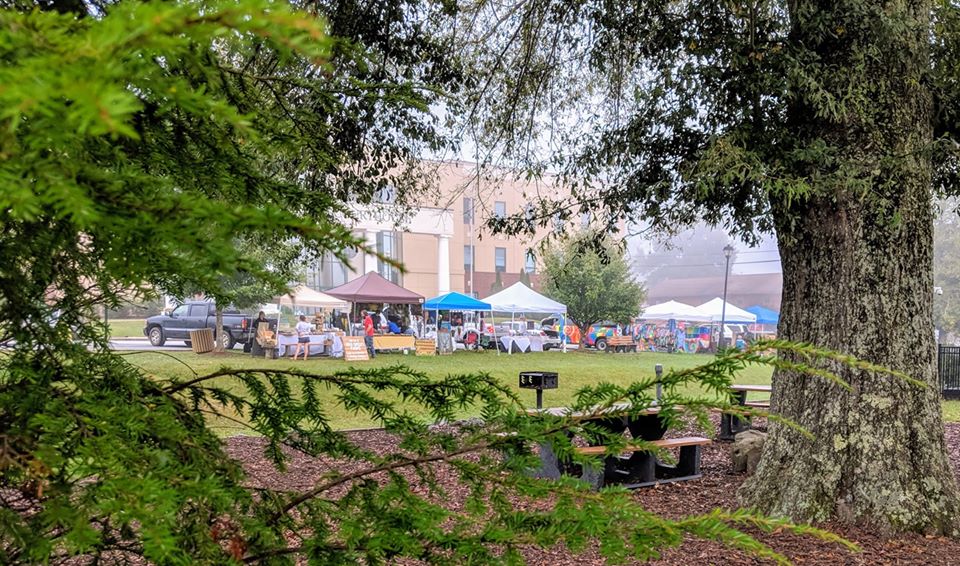 Enjoy this wonderful market every Saturday from 9:00am-1:00pm now till November (weather permitting) right in the heart of Downtown Blue Ridge! There will be all kinds of vendors offering food, artisan goods, arts & crafts, furniture, and more!
Grape Stomp Festival
September 2nd
Location: Paradise Hills, Cabins-Spa-Farm Winery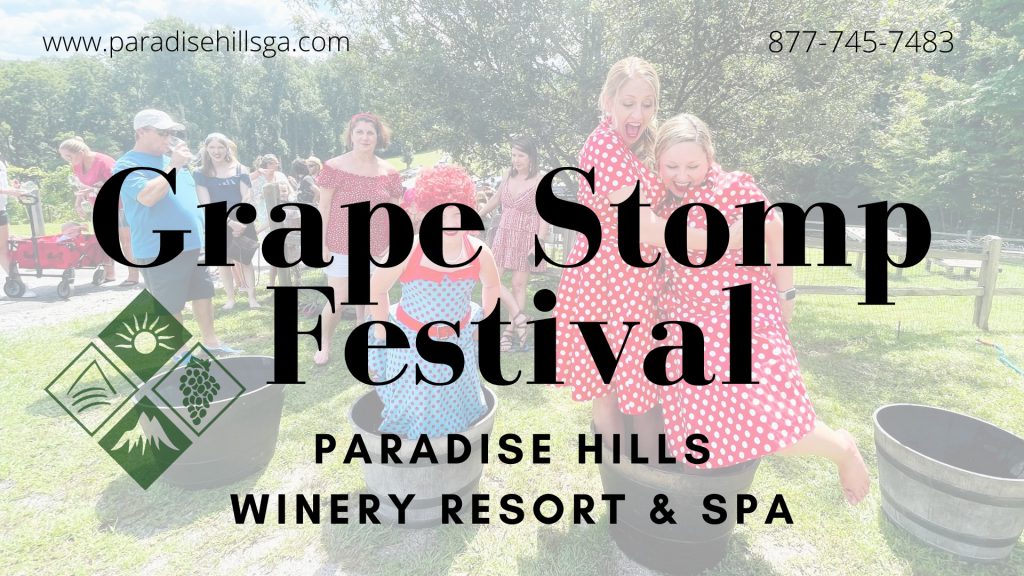 Come on out to Paradise Hills in Blairsville for their 10th annual Grape Stomp Festival! Your $25 ticket includes admission and a souvenir wine glass. There will also be great live music, delicious bbq, food trucks, craft vendors, a Lucy look-alike contest, and grape stomping at 2pm & 4pm! This stomping fun event will happen September 2nd from 11am-5pm.
Hiawassee Pro Rodeo
September 2nd-September 3rd
Location: Georgia Mountain Fairgrounds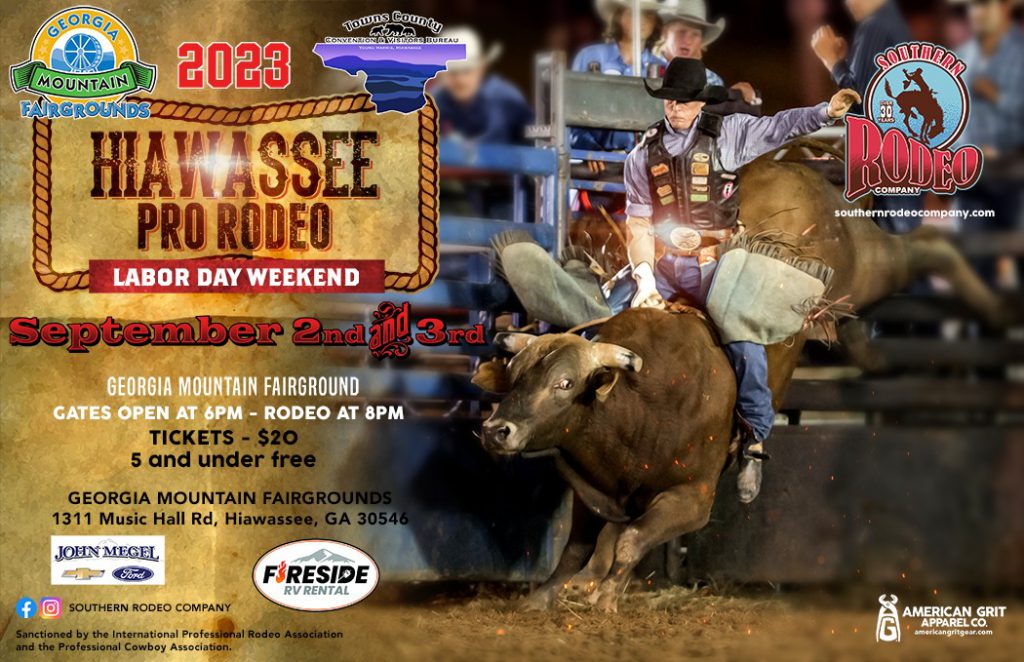 Celebrate the long weekend by watching bucking broncos & bulls at the annual Hiawassee Pro Rodeo! See some of the world's best contestants from the U.S. and Canada as well as some amazing specialty acts! The whole family will love it! Tickets are $20 for adults and children 5 & under are free!
Mountain Heritage Festival
September 2nd-September 3rd
Location: Blairsville Town Square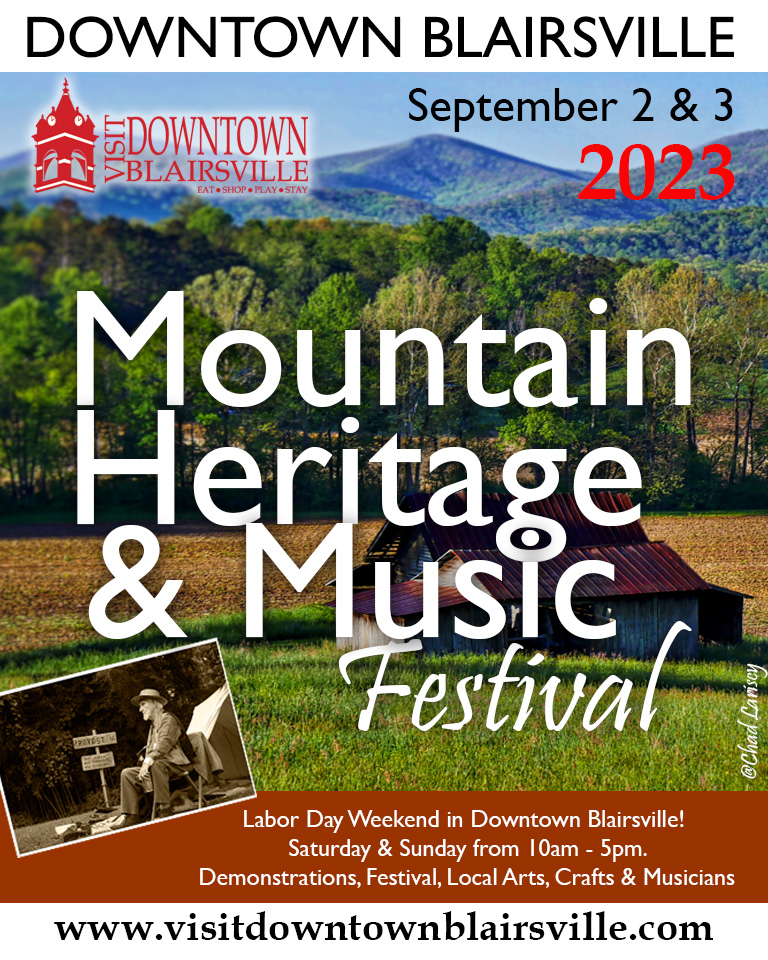 Make your way over to Blairsville for Labor Day weekend to celebrate the history and mountain culture of Blairsville and Union County. There will be crafts, music, living history activities, demonstrations on quilting, spinning, basket making, chair caning, farm animals, and gold panning, along with activities for children. The activities will happen on Downtown Blairsville Square and music & demonstrations will be at the The Butt Mock House. Admission is free!
Labor Day Barbecue
September 2nd-September 4th
Location: Downtown Blue Ridge City Park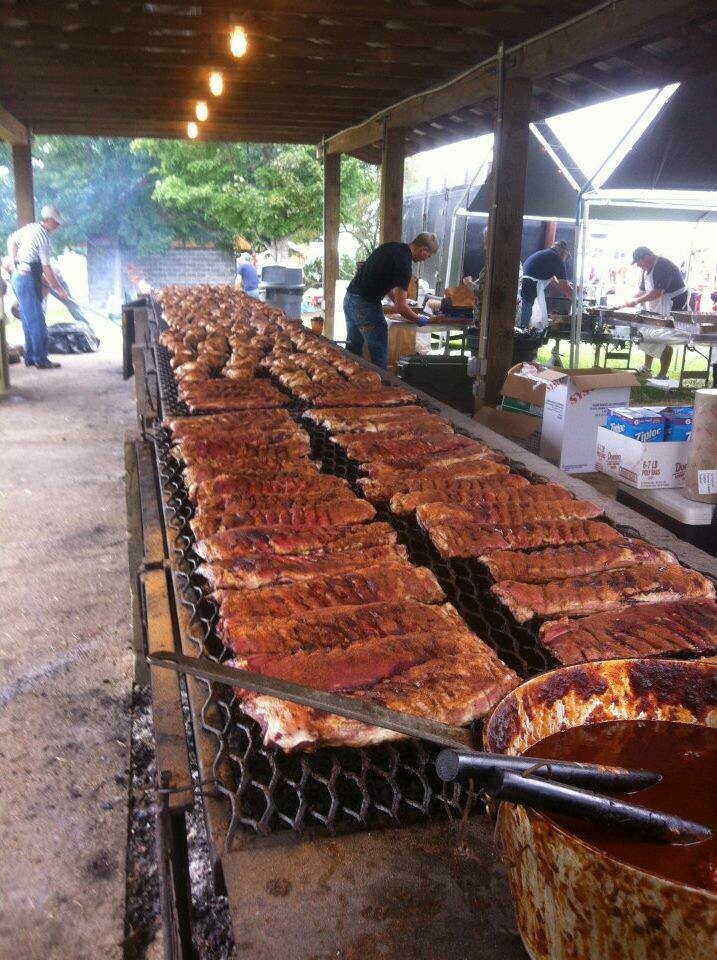 This great event runs all of Labor Day weekend! Saturday drop by for Pic-Nic-Nac yard sale and classic car show. Sunday there will be a community worship service followed by an ice cream social. And the big event is Labor Day itself! Enjoy great barbecue and the sounds of bluegrass and gospel music. Don't miss year 42 of this awesome bbq filled weekend!
Harvest Hoopla
September 3rd
Location: Serenberry Vineyards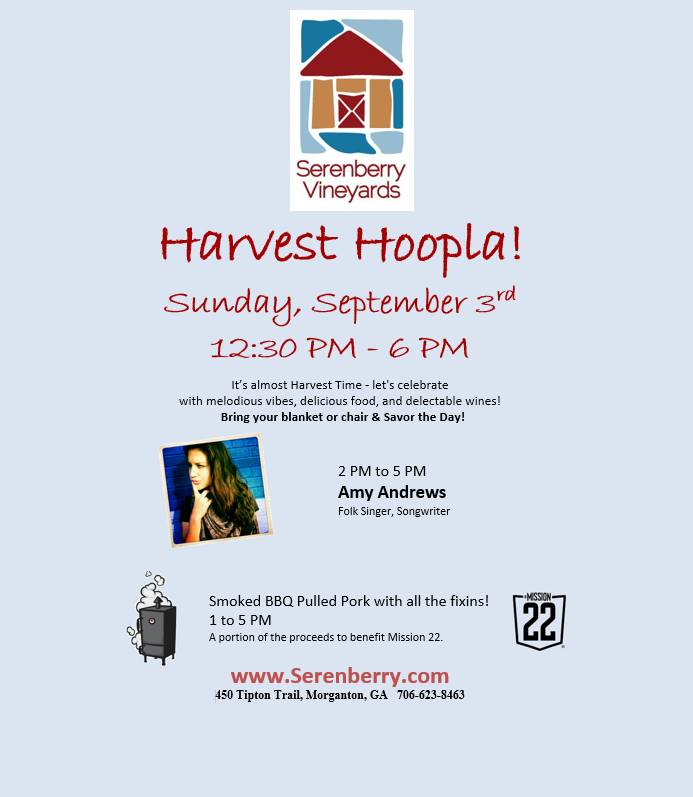 Enjoy a fun day at the winery with Serenberry Vineyards Harvest Hoopla! There will be smoked bbq pulled pork and all the fixins and plenty of wine. And from 2pm-5pm singer/songwriter Amy Andrews will be performing! Grab a glass of wine and enjoy a beautiful day at the vineyard!
Sugar Creek Raceway
September 3rd-September 16th
Location: Sugar Creek Raceway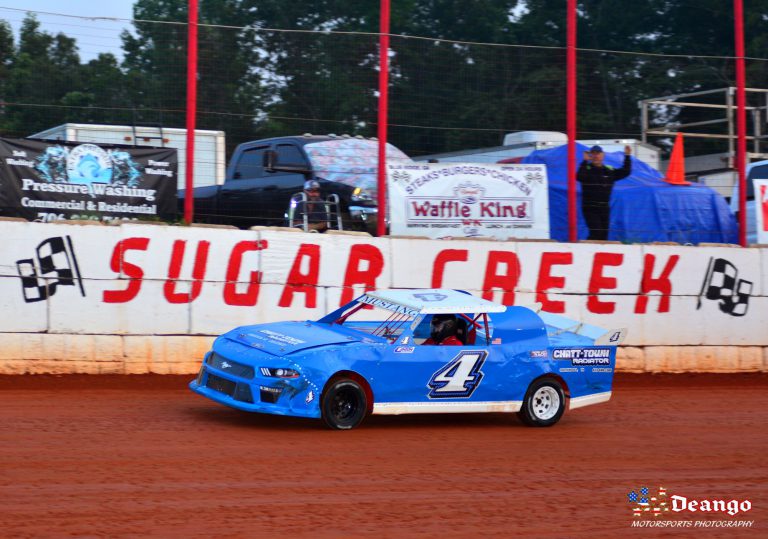 Catch zooming cars at Sugar Creek Raceway in Blue Ridge, Georgia all summer long! Don't miss a second of the action at this amazing off-road racetrack! Gates open at 5pm and hot laps start at 7pm.
September 3rd: United Crate Racing Alliance 604 Crate Late Models
September 7th: Strictly Stocks Championship Night
September 16th: Street Stock and Open Wheel Modifieds Championship Night
Line Dancing Class
September 4th-September 25th
Location: Tooney's Music Venue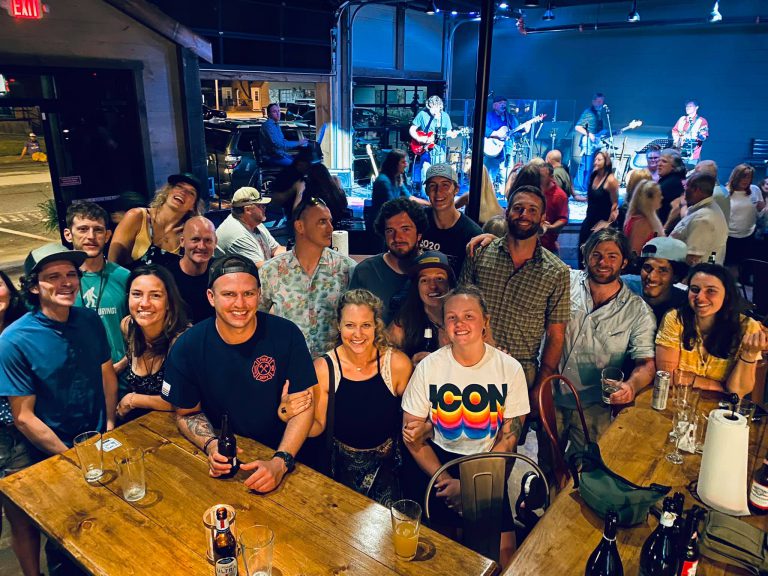 Have you ever wanted to learn how to line dance? Well now's your chance! Tooney's now offers free, weekly line dancing classes Monday nights! The class is open to people of all ages and dance experience! Doors open at 6pm and classes start at 7pm. Come on down and show us what you can do!
Art Classes and Workshops
September 6th-September 30th
Location: Blue Ridge Mountains Arts Association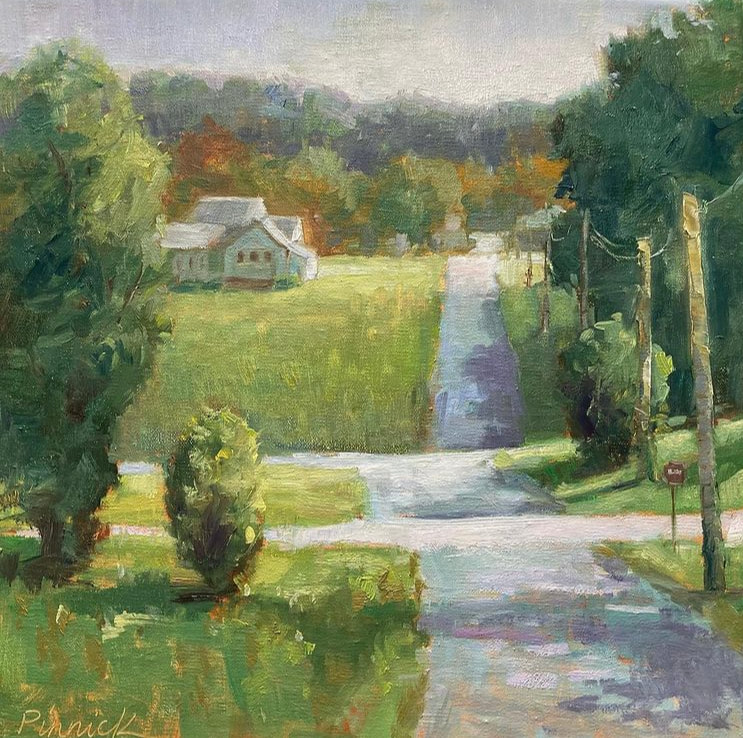 Blue Ridge Mountains Arts Association offers classes year-round for artists looking to expand their skill set. This month you can learn to express yourself through stained glass, sculptures, painting, photography, and more! And check out more upcoming art classes at https://www.blueridgearts.net/adult-classes.html
September 6th & 7th: Plein Air Workshop: Mixing Color to Suggest Light
September 23rd: Autumn Leaves in Stained Glass
September 23rd: Animal and Ceramic Sculpture
September 30th: Quick Paint Techniques and Demo with Joe Basco
September 29th thru October 1st: Exploring Long Exposure Photography Workshop
Pickin' In The Park
September 7th-September 28th
Location: Horseshoe Bend Park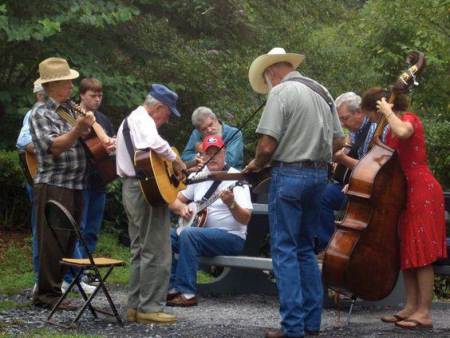 Every Thursday night at 6:00pm, May-September visit Horseshoe Bend Park in McCaysville, GA for live music and picnicking by the Toccoa River. Picnic tables are available but feel free to bring a picnic blanket and lawn chair as well. Admission is free so bring the whole family to enjoy!
Acoustic Sunsets at Hamilton Gardens
September 7th-September 28th
Location: Hamilton Gardens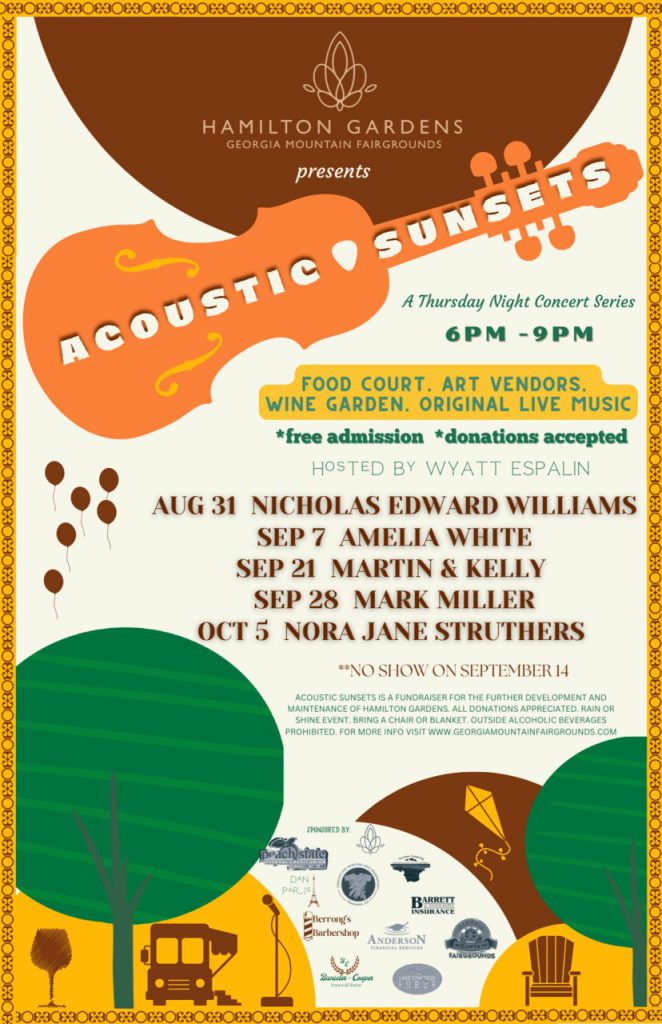 Head to the beautiful Hamilton Gardens in Hiawassee GA Thursday nights for their Acoustic Sunsets Concert Series. The event takes place every Thursday night now through October 5th from 6pm-9pm and will include food trucks and live music. Bring your lawn chairs or picnic blankets and come on out for an evening of fun!
Plein Air International Paint Out
September 7th-September 10th
Location: The Blue Ridge Art Center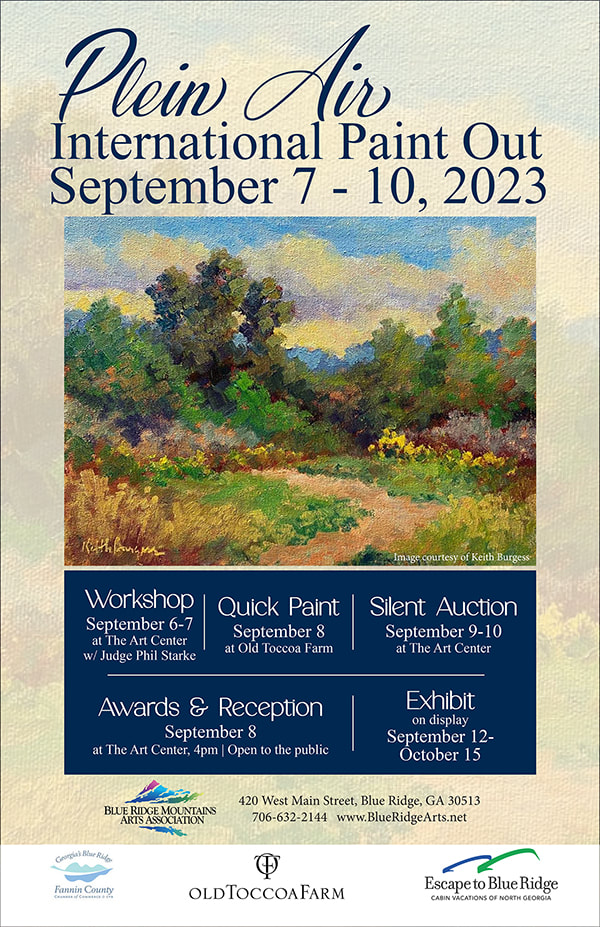 Artists from around the country will come to Blue Ridge for this 4-day plein air painting experience! Enjoy painting and becoming one with nature, participate in master workshops, enjoy a quick draw event and silent action, and network with other painters. Prizes totaling $1000 will be awarded to 1st, 2nd, and 3rd place winners.
First Annual Fashion Show & Silent Auction
September 8th
Location: Willow Creek Falls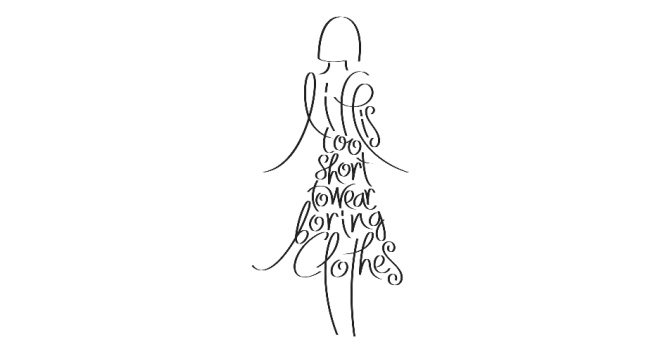 Come on out to Feed Fannin's First Annual Fashion Show & Silent Auction at Willow Creek Falls at 6pm on September 8th. This fun fashion show will feature outfits from local boutiques, wine from local vineyards, and delicious food from area restaurants. There will also be a silent auction with items donated from local businesses. Tickets are $150 and will include lots of delicious tapas! Purchase your tickets here: https://app.donorview.com/Event/EventInfo?
Summer Concert Series-Mad Hatters: A Tom Petty & The Heartbreakers Tribute Concert
September 8th
Location: Chateau Meichtry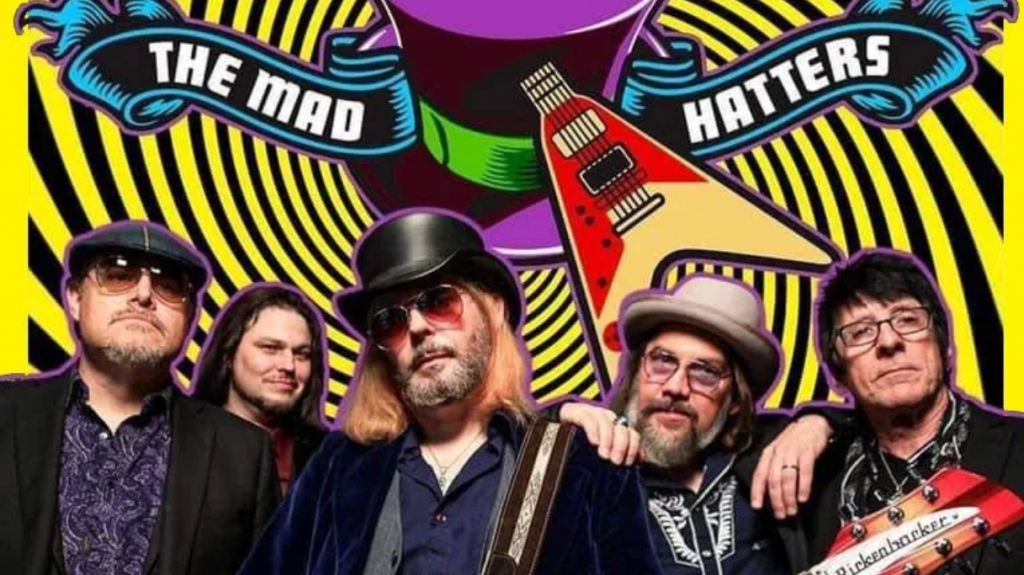 There's still plenty of summer fun left to be had! And that means summer nights spent at the winery with great live music! Get rockin' and rollin' with a performance from Mad Hatters: A Tom Petty & The Heartbreakers Tribute Concert at 6:30pm. Good music and good wine, what could be better!?
Yoga by the River
September 9th
Location: Old Toccoa Farm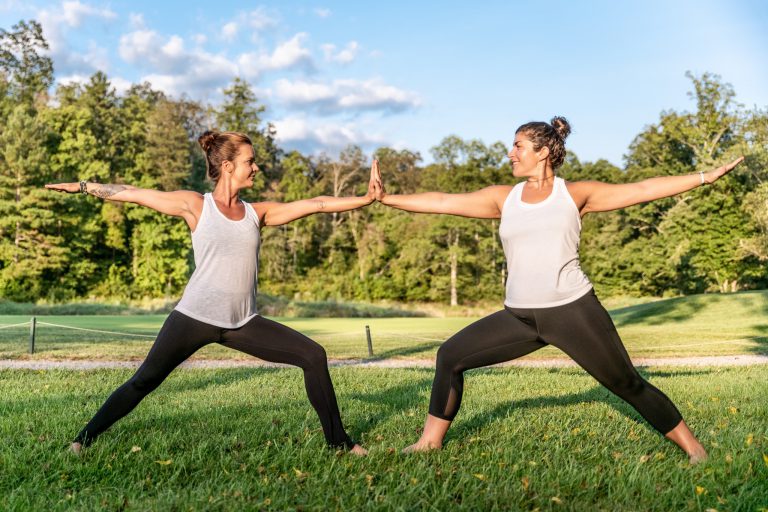 Take a relaxing Yoga class by the river at Old Toccoa Farm! The class will take place in a flat grassy area tucked off of the golf course with amazing views of the green and the Toccoa River. Bring your yoga mat, water, and anything else you might need and enjoy!
Blairsville Extreme Adventure Race
September 9th
Location: Meeks Park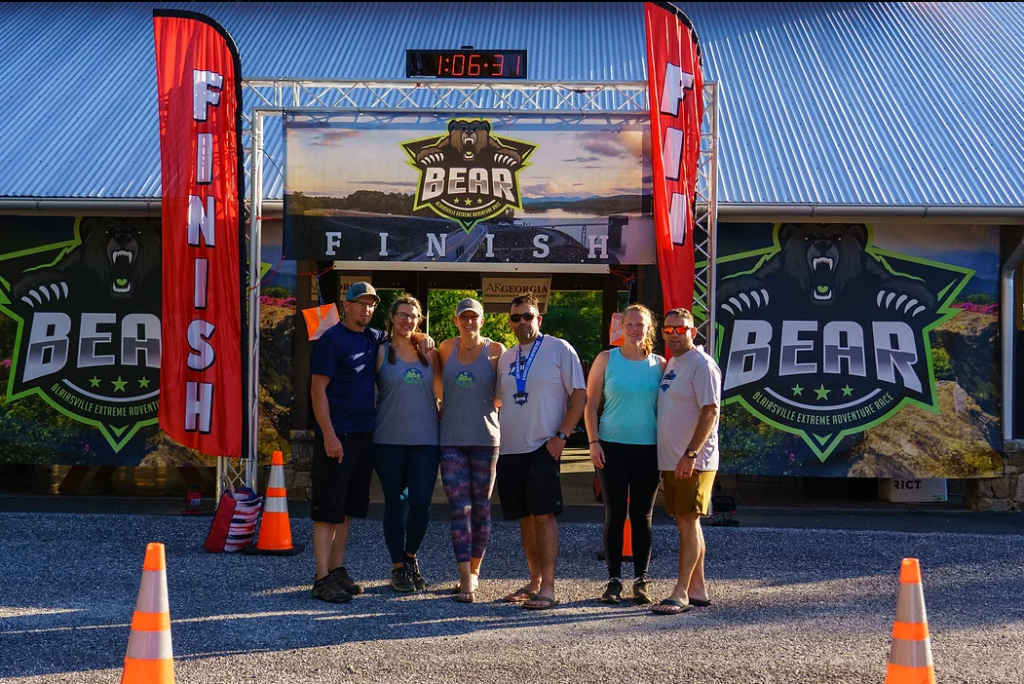 Assemble your team and get ready for the adventure of a lifetime! This 12-hour adventure race will take you through the best spots in all of Blairsville. Distances are dependent on your team's abilities but between 20-30 miles of mountain biking, 5-8 miles of trekking, and 4-8 miles of canoeing are a minimum requirement. Check in is between 5am-6am with the race kicking off at 7:30am.
Live Music at Misty Mountain Hops
September 9th-September 30th
Location: Misty Mountain Hops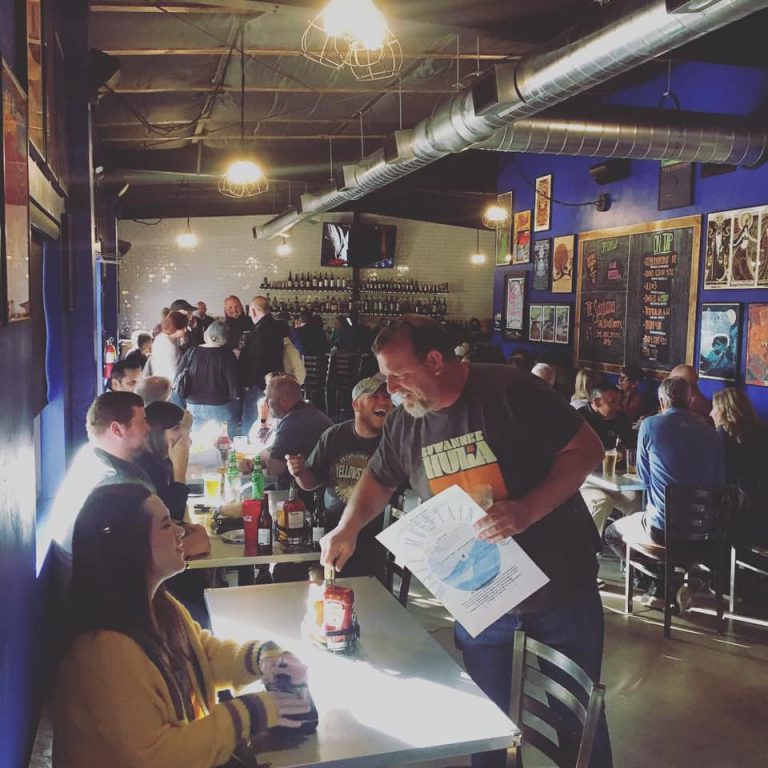 Misty Mountain Hops is a music-centric restaurant and pub so it's only fitting that they bring in live music. Stop by select Fridays and Saturdays from 6pm-9pm for great food and great live music from local artists!
September 9th: Mook and Mimi
September 16th: Canon Tyler
September 22nd: David Welch
September 29th: Greg Erwin
September 30th: Dave Flowers
September 11th Remembrance
September 11th
Location: Union County Schools Fine Arts Center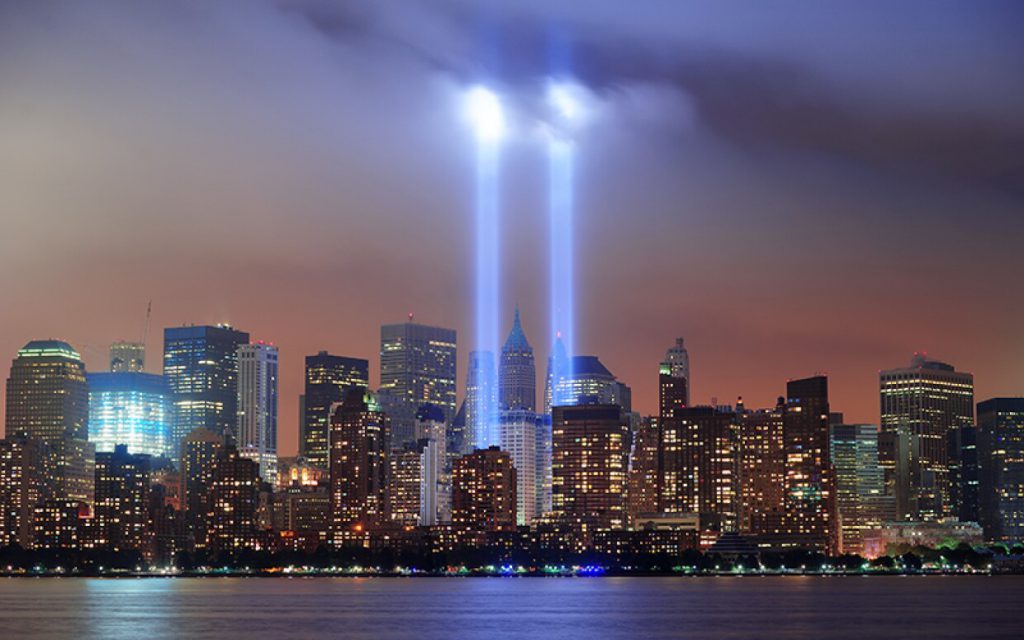 Come together to remember those who lost their lives in the tragic events of September 11th, 2001 at Union County Schools Fine Arts Center in Blairsville. Also take time to honor the sacrifices of the first responders from that day, from 9am-10am.
Guided Hikes with the Benton McKaye Trail Association
September 12th-September 22nd
Location: Cherry Log, GA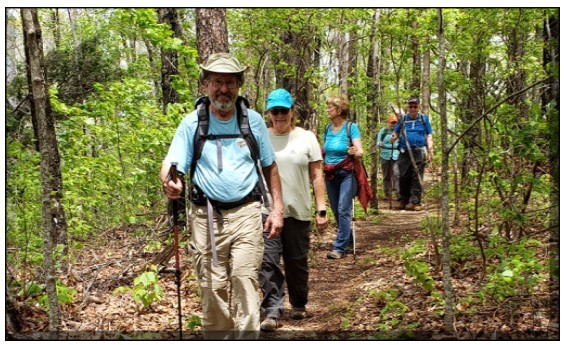 Explore the beauty of North Georgia on a guided hiking tour with the Benton McKaye Trail Association. They offer 2-4 hikes a month varying in difficulty from easy, leisurely hikes to moderately difficult hikes.
September 12th: Hike to "The Narrows of the Hiwassee River" on a remote section of the BMT
September 15th: Gahuti Lite
September 22nd: Swinging Bridge
Plein Air Exhibit
September 12th-September 30th
Location: The Blue Ridge Art Center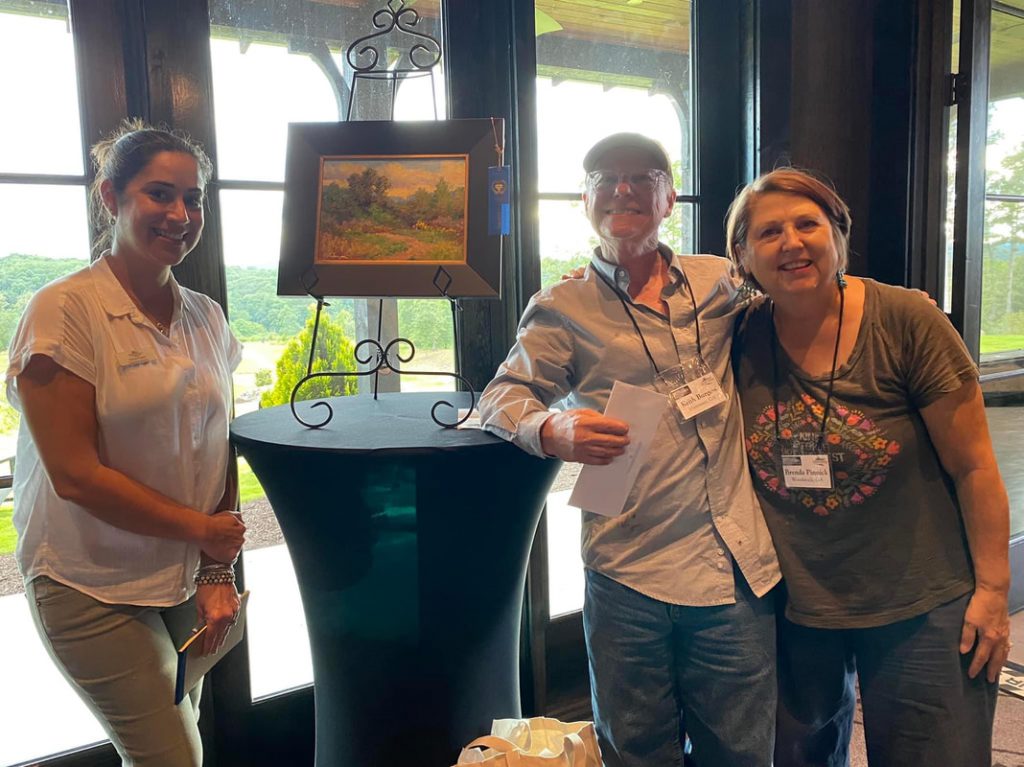 After the 2023 Plein Air International Paint Out you can come out to the Art Center to admire the artists beautiful creations. The works will be on display and available for purchase from September 12th-October 15th. You can also expect to see them at the upcoming Fall Arts in the Park festival.
2nd Thursdays Stateline Stroll
September 14th
Location: Riverwalk Shops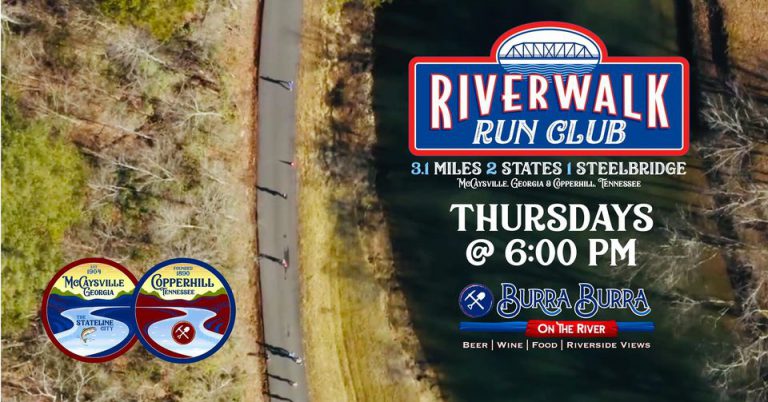 Get moving the second Thursday of every month with the Stateline Stroll! Walk, jog, or run around the block and cross the state line on this casual stroll. Start whenever and end whenever; and when you're finished enjoy a drink at Burra Burra or Twisted Tomato and listen to some live music at Tooney's!
Dailey and Vincent's American Made Music Festival
September 14th-September 16th
Location: Georgia Mountain Fairgrounds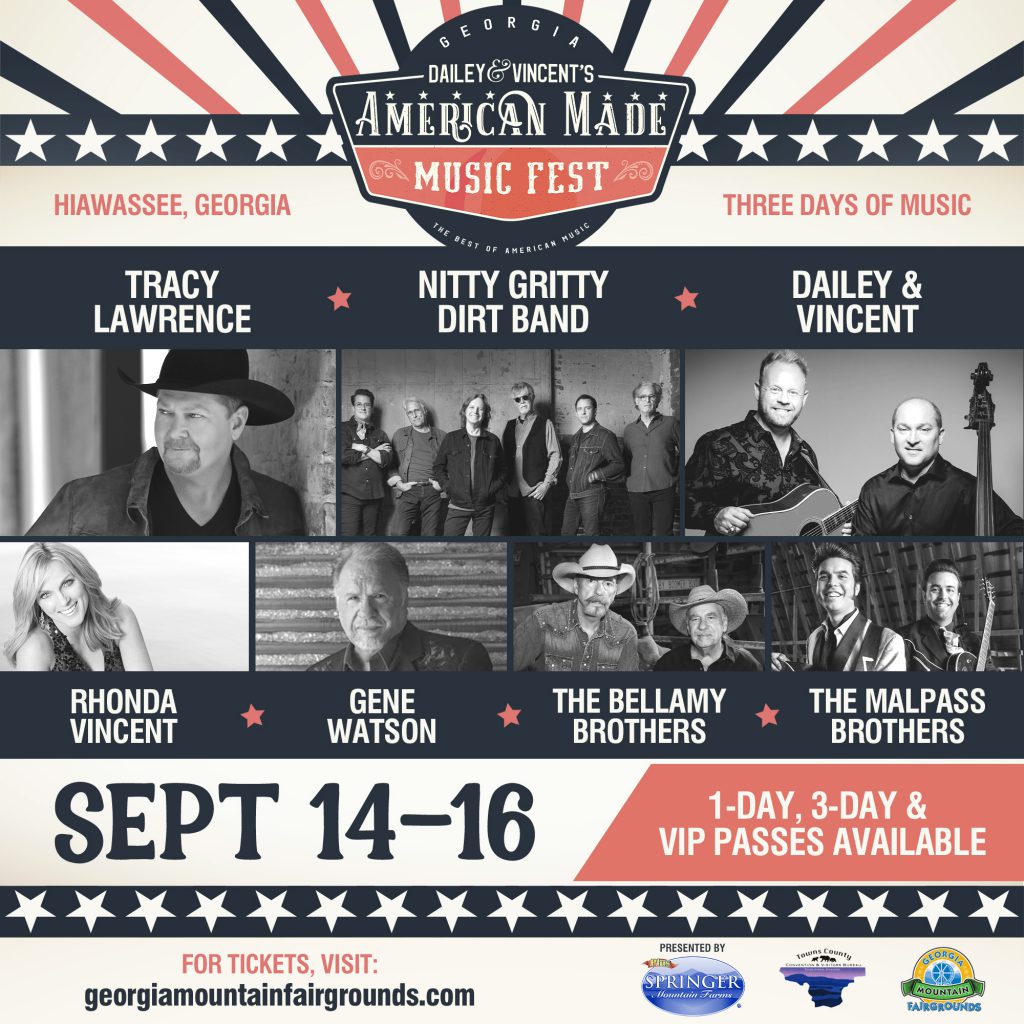 Get ready for Dailey & Vincent's American Made Music Festival– A 3-day music festival bringing together the very best in American music; from country to bluegrass, to gospel music! They've got a great line-up of talented artists ready to put on an incredible show for you! Single day pass is $60 & 3-day pass is $200.
The Game's Afoot
September 14th-September 30th
Location: Blue Ridge Community Theater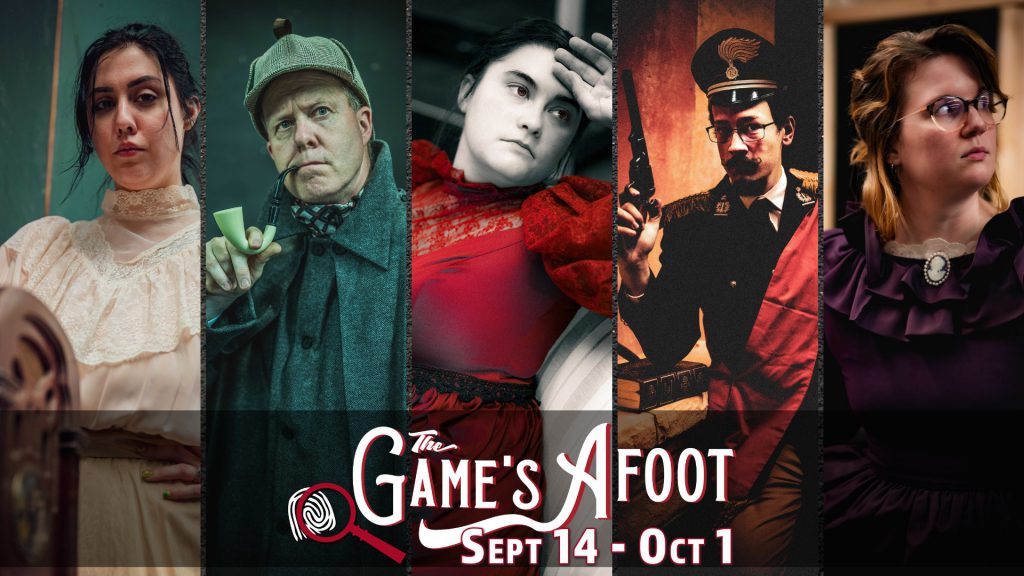 The play follows Broadway's Sherlock Holmes actor 'William Gillette' and his costars celebrating Christmas together in his Connecticut Castle. But one of his guests is unfortunately stabbed to death and the Christmas fun quickly comes to an end as things turn dangerous. What will happen to William and the rest of his guests? Find out in Blue Ridge Community Theater's production of 'The Game's Afoot happening Thursdays – Saturdays at 7:30pm and Sundays at 2pm. The show runs September 14th thru October 1st, call the box office at 706-632-9191 for tickets!
Blue Ridge Blues and BBQ Festival Weekend
September 14th-September 16th
Location: Downtown Blue Ridge

Downtown Blue Ridge is your backdrop for a wonderful event! Your ears will be filed with the sounds of incredible Blues Music and your stomach filled with delicious BBQ! Bring your friends and family for a great time! And don't miss the welcome party Thursday night with Smokin' E's BBQ and Tipping Point Brewing Co. or the Blues Train Friday night! The fun continues all weekend! Admission is $10 a person and children 12 & under are free!
Blues Train
September 15th
Location: Blue Ridge Scenic Railway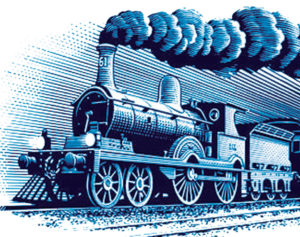 Kick off Blues Weekend with a ride on the "Blues Train"! Take a scenic ride through Blue Ridge with beer, wine and appetizers. Then when you return to Blue Ridge enjoy live music, dancing, and a picnic style dinner.
Cork & Canvas
September 16th
Location: Cartecay Vineyards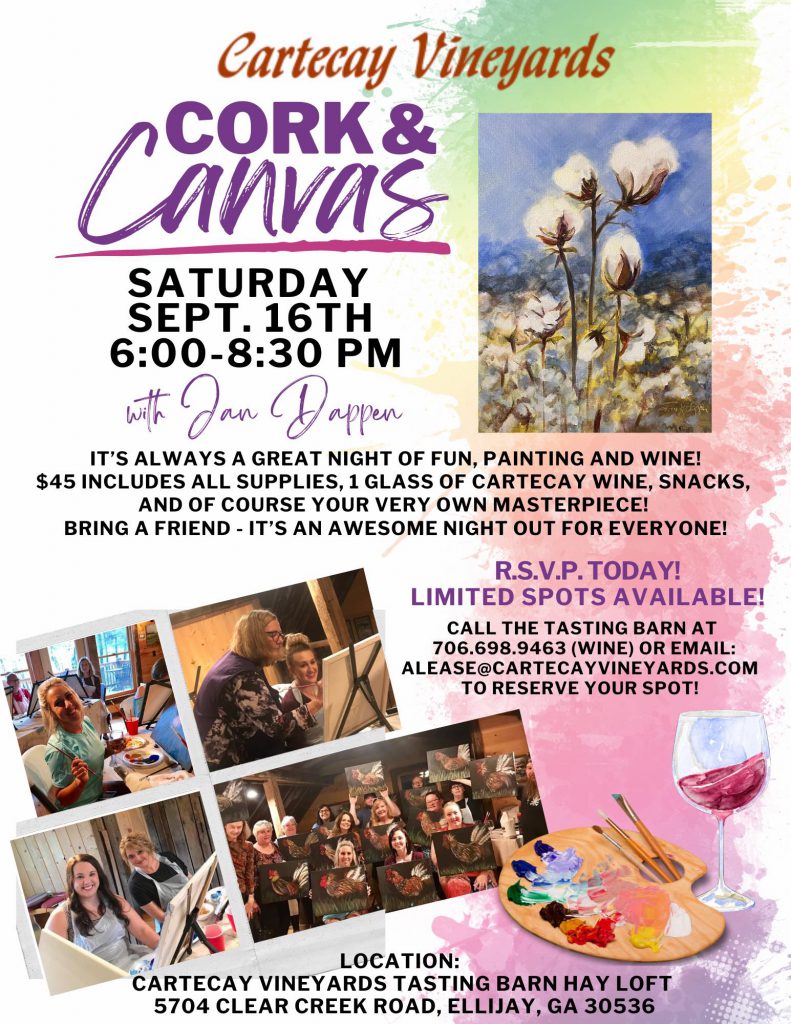 Wine and painting? Who doesn't love a good girl's night!? Head to the Tasting Barn at Cartecay Vineyards on September 16th at 6pm for their Cork & Canvas event! The class will be taught by talented local artist, Jan Dappen. Your $45 ticket will include all the art supplies, a glass of Cartecay wine, snacks, and the opportunity to bring home your own masterpiece. Reserve your spot here: https://cartecayvineyards.com/event/live-music-with-adrian-stover-copy-copy-copy-copy-4/
Winery Comedy Tour
September 16th
Location: Paradise Hills, Cabins-Spa-Winery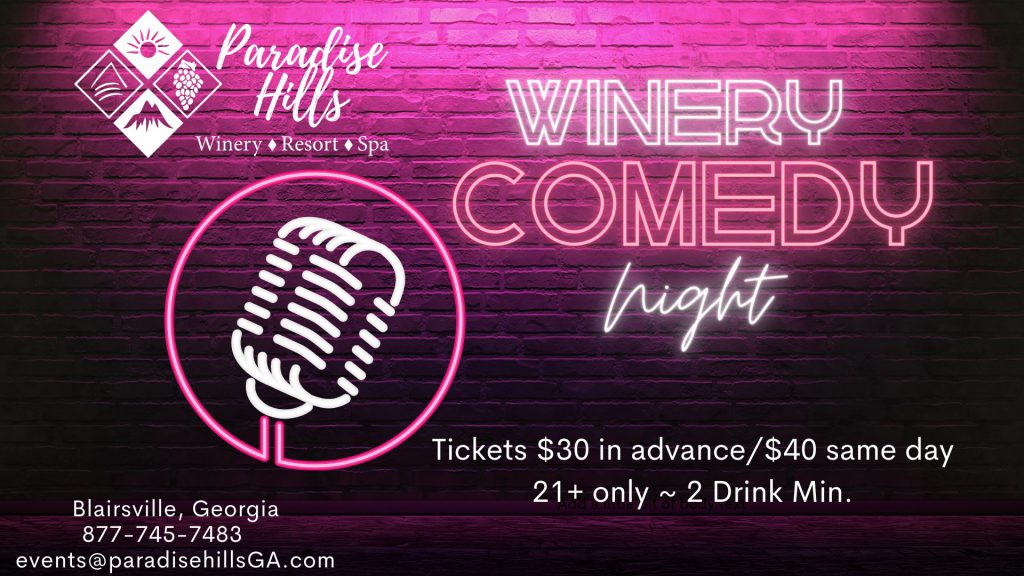 Get ready for a night of laughs at the Winery Comedy Tour! Live professional stand-up comics will make you laugh all night long! Grab a glass of wine or a beer and let the laughter flow! Doors open at 7pm and the show starts at 8pm!
MFC Smoky Mountain & East Atlanta Chapter's 6th Annual Mountain Ride
September 16th
Location: The Ridges Resort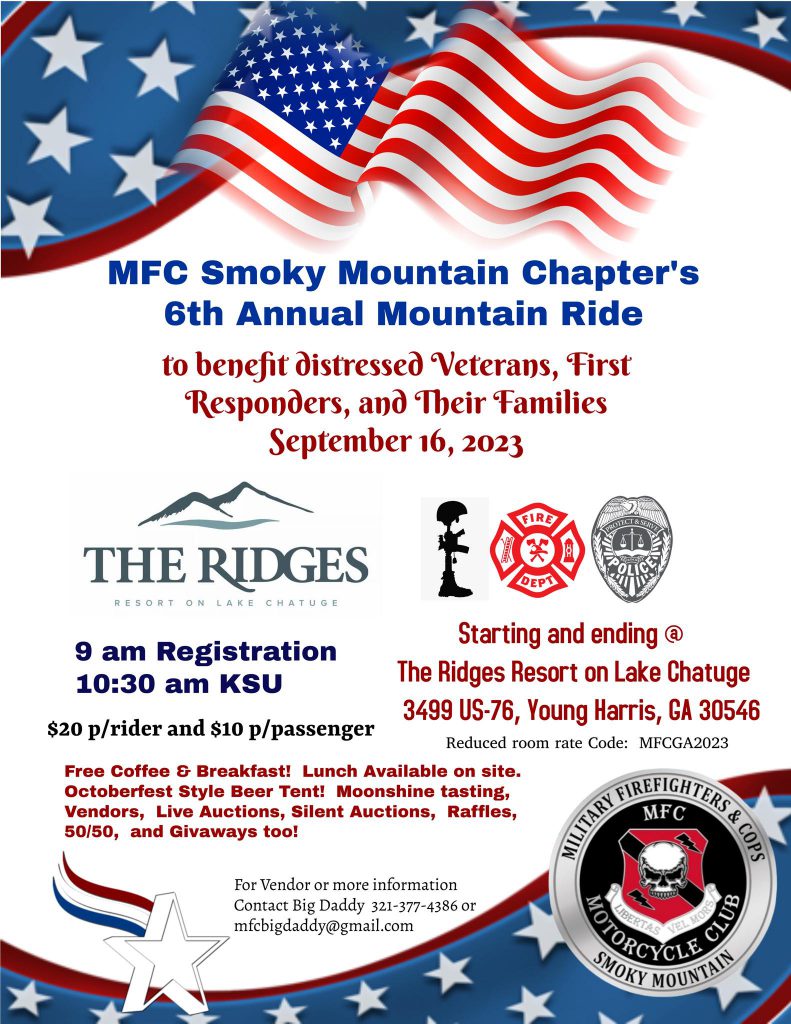 The 6th Annual Mountain Ride helps to benefit distressed veterans, first responders and their families. The ride will start and end at the Rides Resort and will include a free breakfast & coffee, lunch, an Oktoberfest beer tent, a moonshine tasting, vendors, a raffle, a silent auction and much more!
Porchfest
September 17th
Location: Downtown Young Harris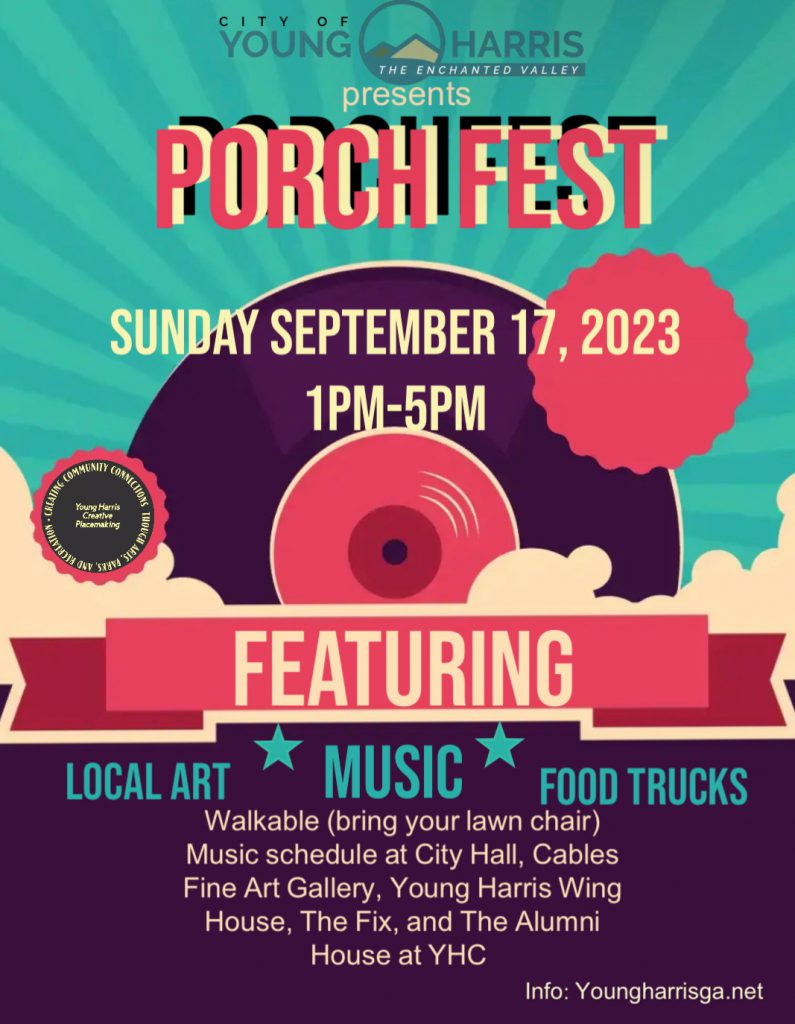 Take a quick trip to Downtown Young Harris for Porchfest! From 1pm-5pm there will be live music, craft vendors, and food trucks. It's sure to be a fun Sunday afternoon!
CASA Red Shoe Fundraiser & Fallapalooza
September 22nd
Location: Chateau Meichtry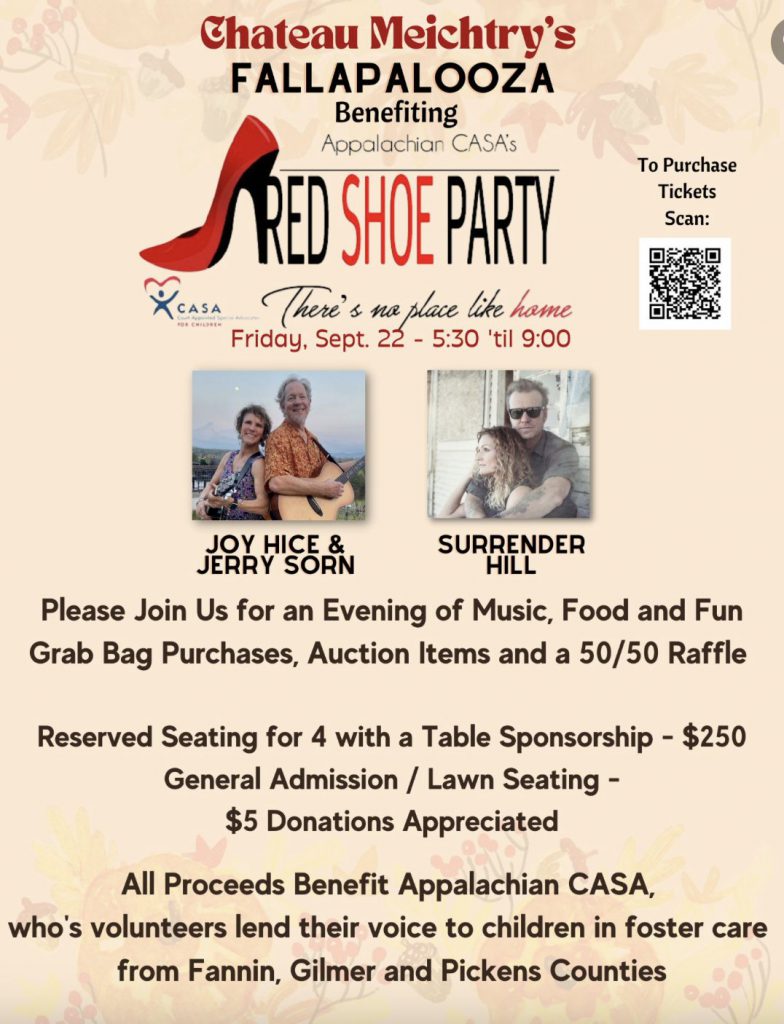 Head to the winery for Chateau Meichtry's annual Fallapalooza! From 5:30pm-9pm there will be live music, food, wine, and local vendors in attendance. This fun event helps to raise money for Appalachian CASA.
Georgia Mountain Classics Cruise Ins
September 22nd
Location: Dairy Queen / DQ Grill & Chill, Blue Ridge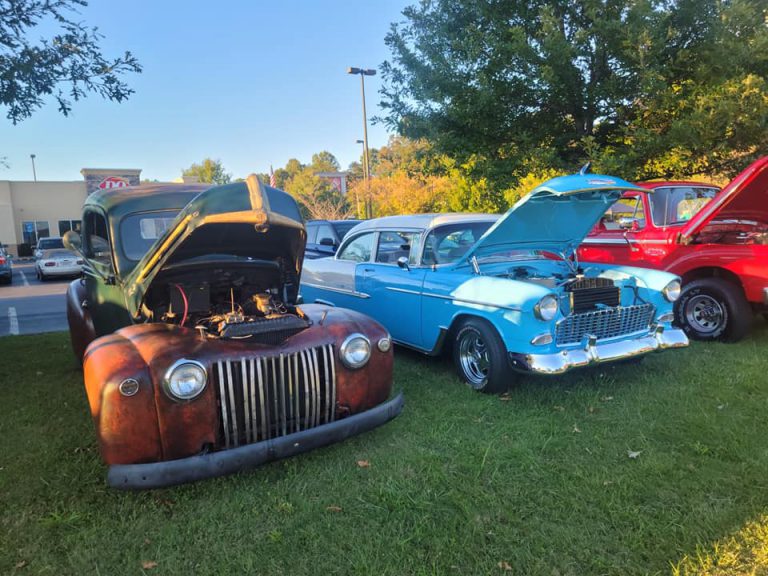 Admire a selection of classic cars at this free event happening on the 4th Friday of every thru September at 6pm! Bring your own classic car to register and get $4 off Dairy Queen certificate when you register! Ice cream, classic cars, and a good time!
Crush Festival
September 22nd-September 23rd
Location: Cartecay Vineyards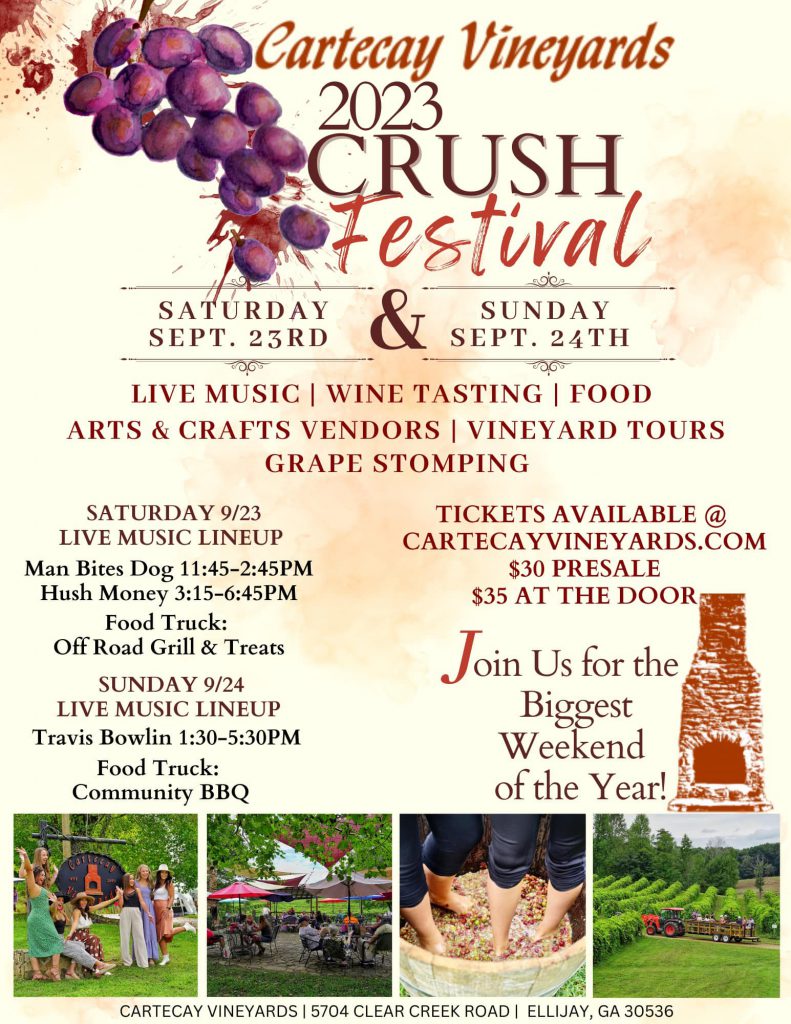 It's Cartecay Vineyards biggest event of the year! The event includes grape stomping, live music, wine tastings, craft vendors, delicious food, and much more as a part of their Harvest Celebration. The fun runs all weekend long!
Sporting Clays Tournament
September 22nd
Location: Noontootla Creek Farms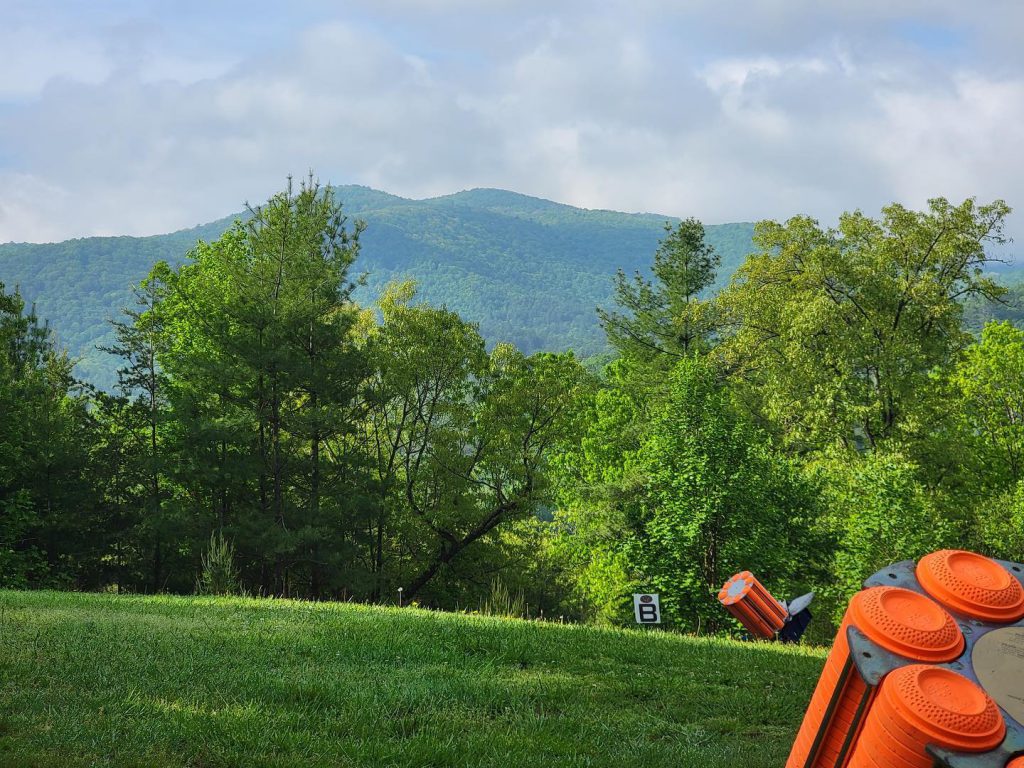 Come on out to Noontootla Creek Farms for a thrilling day of competition! Put your sharpshooter skills to the test and aim for the clay targets with your shotgun. Will you hit a bullseye? Find out for yourself as you explore the beautiful property at Noontootla Creek Farms with a day of fun competition.
50th Annual Fall Regional Shelby/Mustang and Ford Show
September 23rd
Location: Georgia Mountain Fairgrounds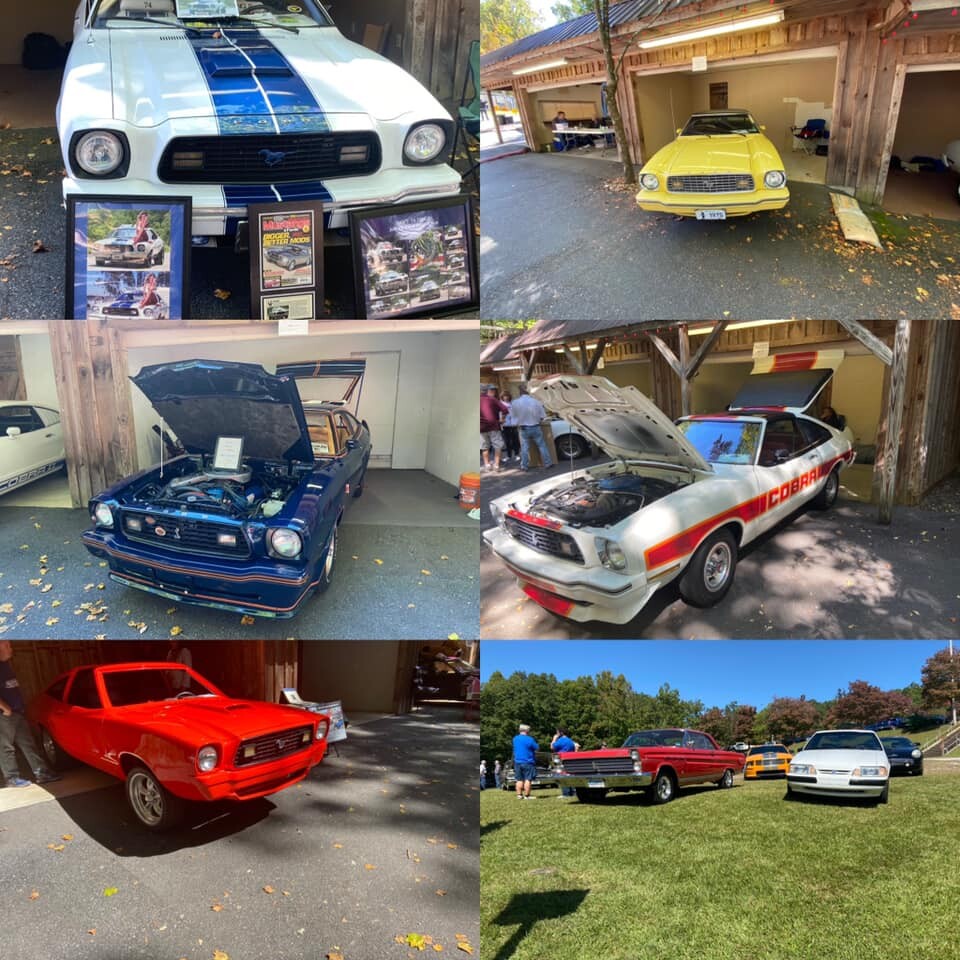 Calling all car lovers! Hiawassee is the place to be for Mustang cars and beautiful fall scenery. Register your own car or just drop by to admire the others. Come on by!
Rodney Carrington
September 23rd
Location: Georgia Mountain Fairgrounds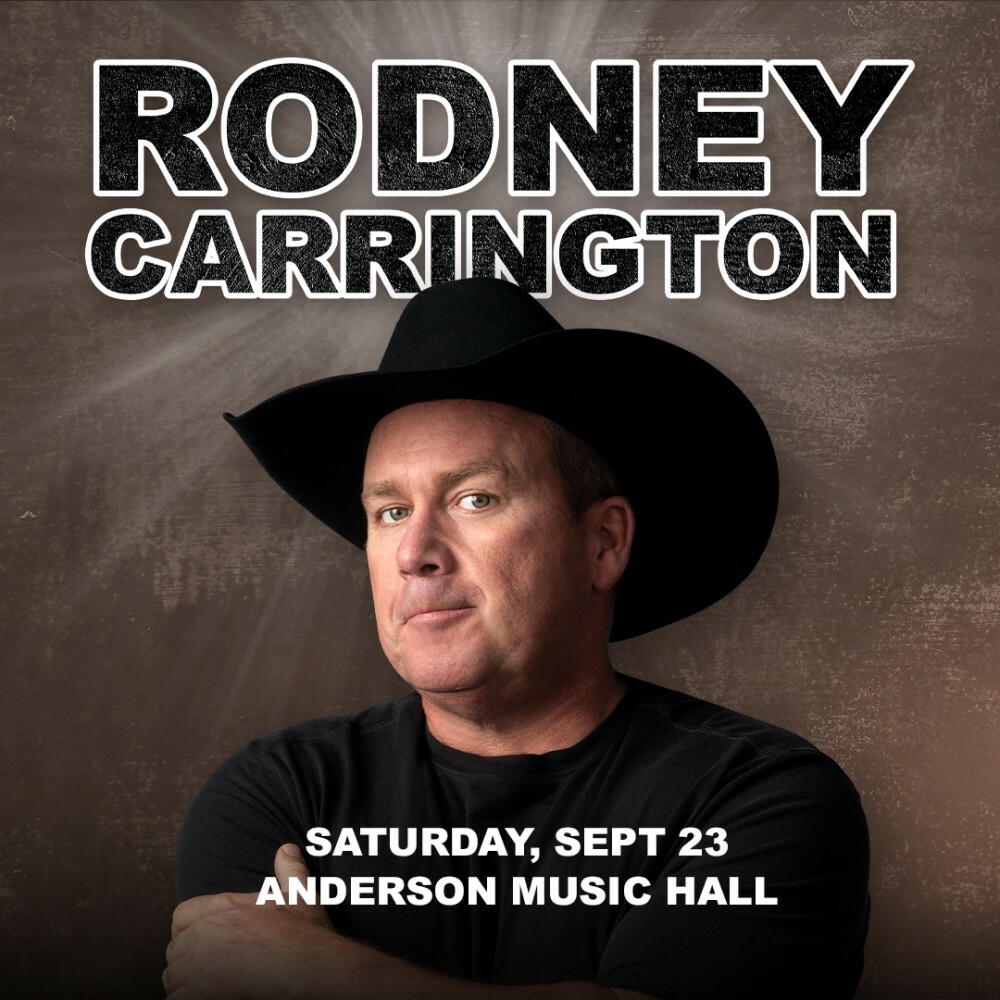 Talented singer, actor, and comedian Rodney Carrington is coming to the Georgia Mountain Fairgrounds! Known as one of the highest grossing touring comedians in the last two decades, Rodney puts on a hilarious and fun show. He'll be in Hiawassee for one night and one night only on September 23rd! Tickets range from $39.50-$69.50 plus handling.
Cornhole for a Cause Tournament
September 23rd-September 24th
Location: Copperhill Brewery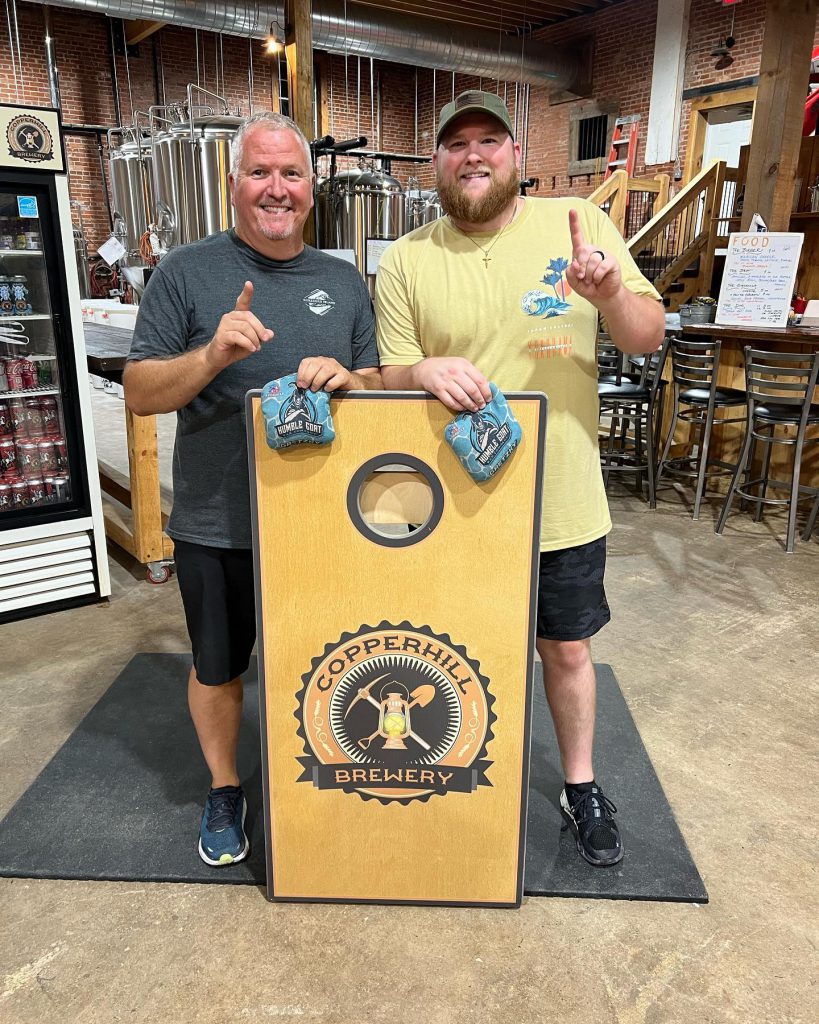 Do you love cornhole? Then come on out and play for a great cause! Cornhole for a Cause Tournament benefits J & C Farm and Rescue and will feature double elimination rounds and cash prizes. Plus there will be a silent auction and a raffle to support the Rescue Farm even more! Early registration is $50 and day of registration is $65, and includes one team of two players and a t-shirt for each player.
Fall Yard Sale
September 29th-September 30th
Location: Georgia Mountain Fairgrounds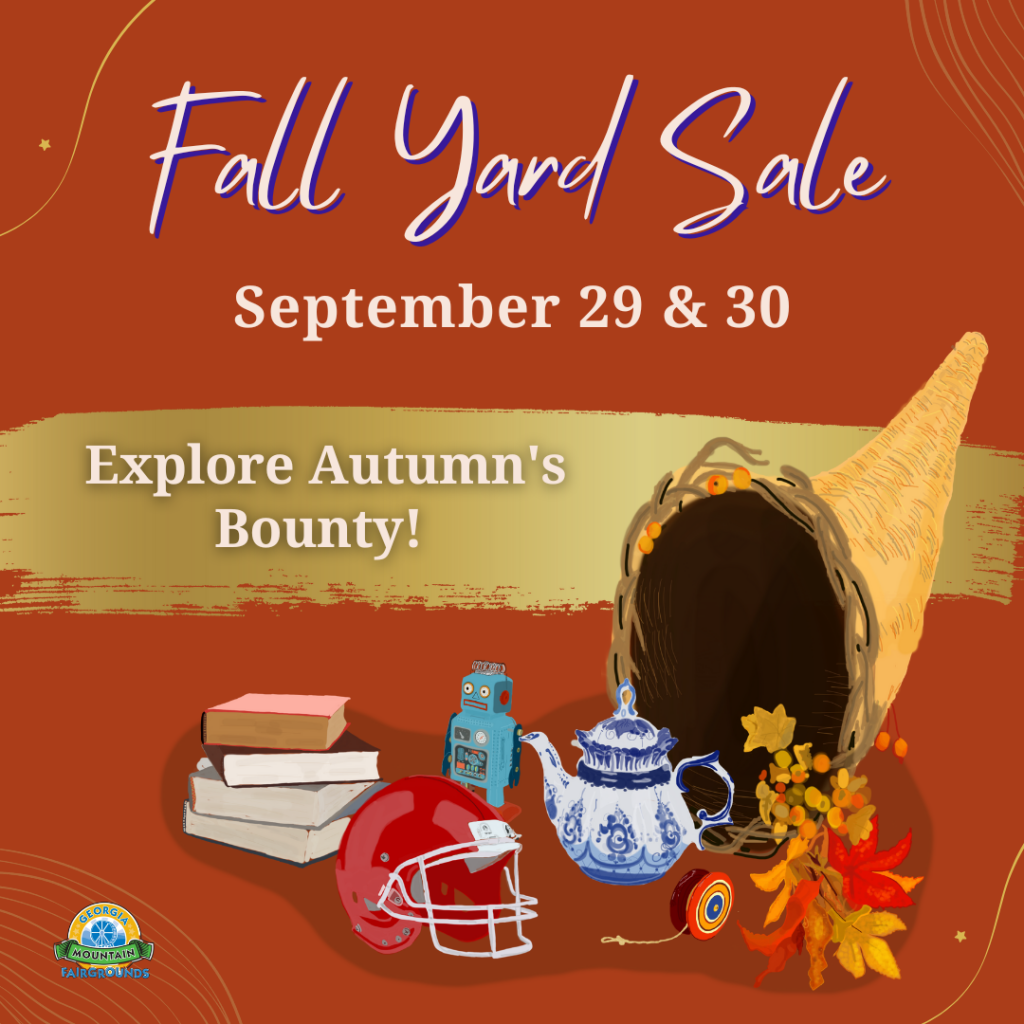 Stock up on home décor, furniture, knick-knacks, and so much more at the Fall Yard Sale at the Georgia Mountain Fairgrounds in Hiawassee. Come shop for hundreds of treasures! Admission & parking is free!
Movie Night "Top Gun Maverick"
September 29th
Location: Meeks Park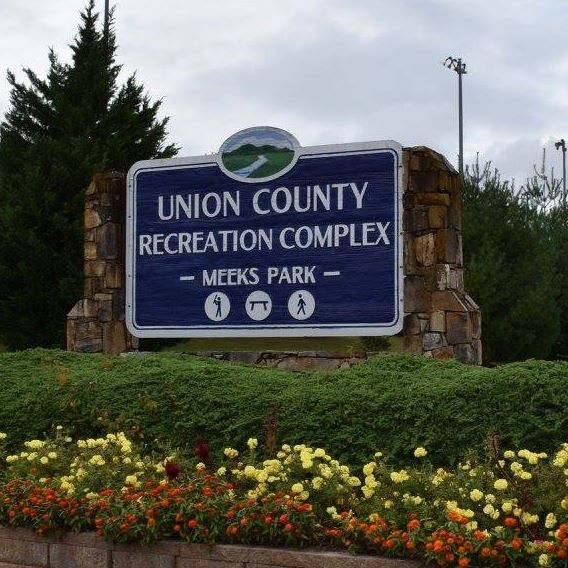 We love movie night! Join the Mountain Life Community for a special showing of Top Gun Maverick in Sorghum Field in Meeks Park. Entry and popcorn is FREE! All you need to bring is a blanket or chair and yourself. Gates open at 8pm and movie starts at 8:45pm.
Mainstreet-A Bob Seger Tribute
September 30th
Location: Georgia Mountain Fairgrounds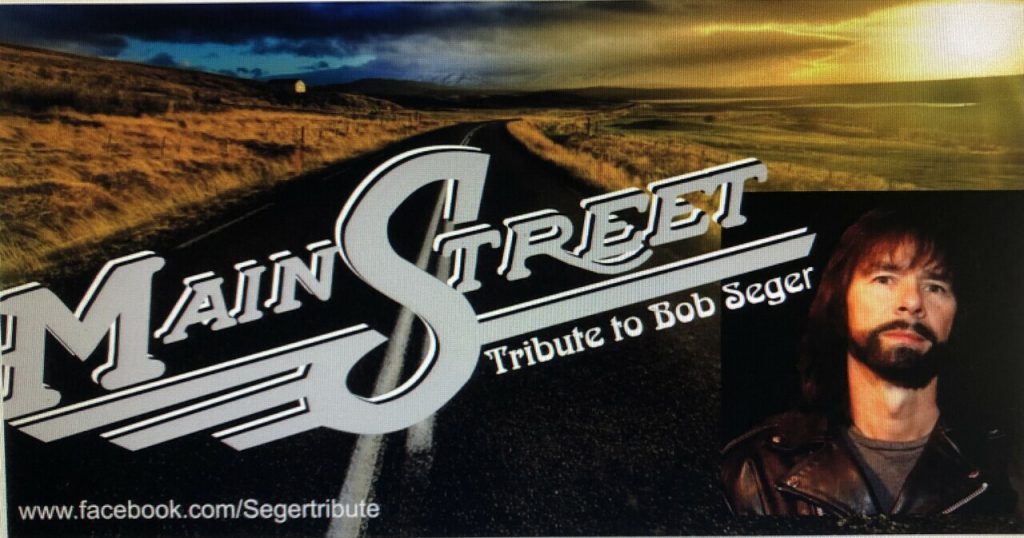 Do you love Bob Seger music? Then this is the show for you! Steve Kelly and the Mainstreet band have been touring all across the U.S. performing all the best Bob Seger best hits! This authentic music tribute will bring back timeless memories of one of the greatest rock n' roll artist's around! Tickets are $25 plus handling.