It's spooky season in the mountains!! And there's so many 'spooktacular' Halloween and Haunted events happening in the North Georgia area over the next few days. From trick or treating, haunting shows, Halloween parties and more, there's no shortage of fa'boo'lous fun to be had!
*Cover Photo Courtesy of Blue Ridge Business Association
Blue Ridge:
Double Feature of Ghostbusters and the Exorcist Believer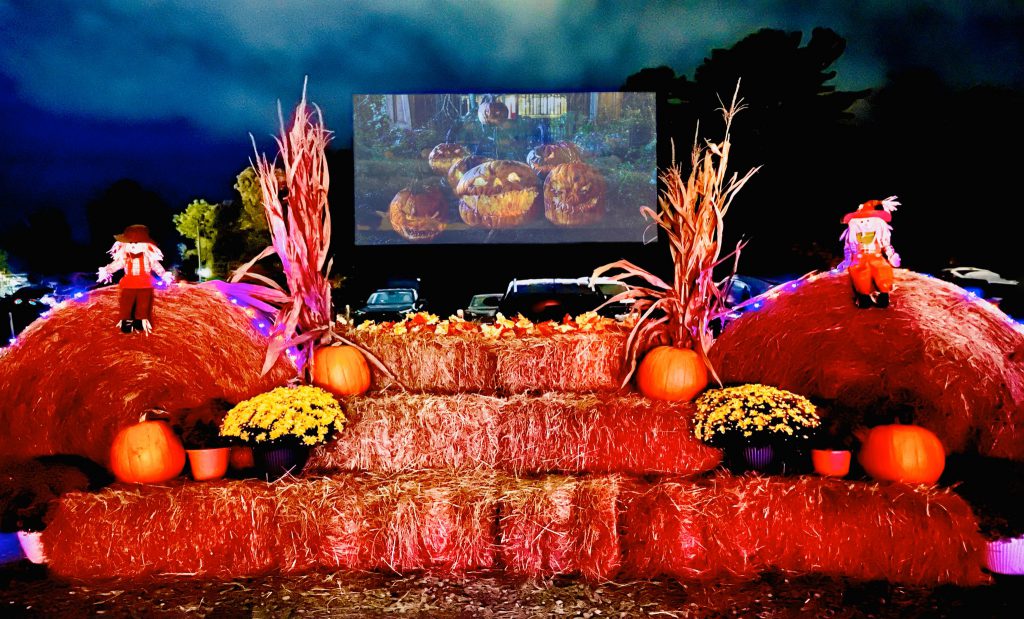 Get into the spooky spirit with a Halloween double feature of the 1984 Ghostbusters movie (rated PG) and The Exorcist Believer (rated R) at the Swan Drive In on October 20th, 21st, and the 22nd. Gates open at 5:30pm for you to find your spot and grab some food. The Swan Drive In will be offering a special dinner of chicken tenders, pub burgers, hot dogs, foot long corn dogs, funnel cakes, fried oreos and much more! They will also have a fun fall display set up, perfect for photo ops. Share your photos from the night and tag Swan Drive In for the chance to win a Swan Drive In gift card and to be featured on the big screen! At 7:20pm Ghostbusters will start, there will be a brief intermission in between films, and then The Exorcist Believer will start at 9:10pm. Tickets are $10 for adults, $5 for kids 3-11, and children 2 & under are free! Come for both movies or just one, but you'll get it all for one 'fang'tastic low price!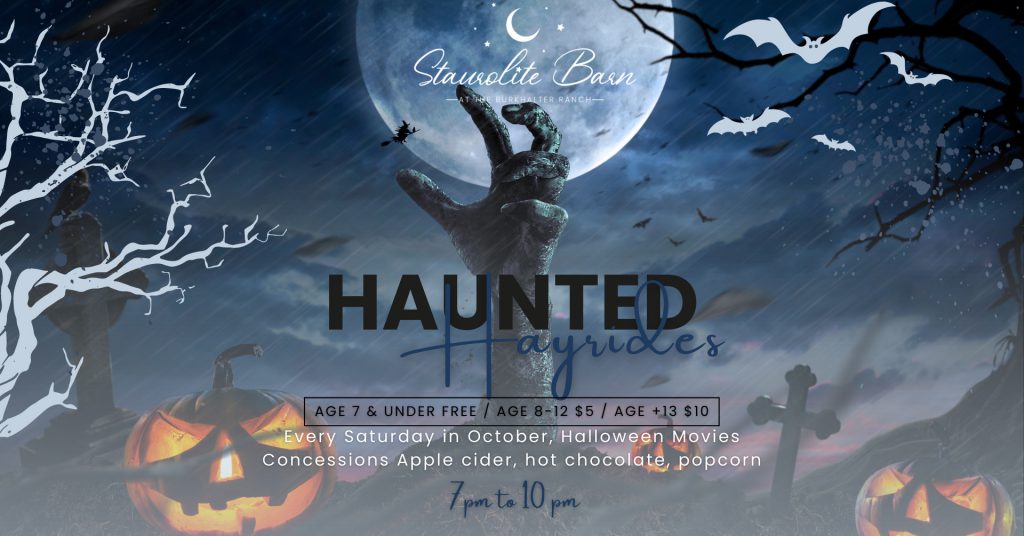 Halloween frights await you on Staurolite Barn's Haunted Hayride Tour! The hayride will take you through the darkest corners of the property where scares await. And for the younger ones there is Halloween movies with yummy snacks like apple cider, hot cocoa, and popcorn. Haunted Hayrides will take place every Saturday from 7pm to 10pm October 7th thru October 28th.
Tales from Poe and Costume Contest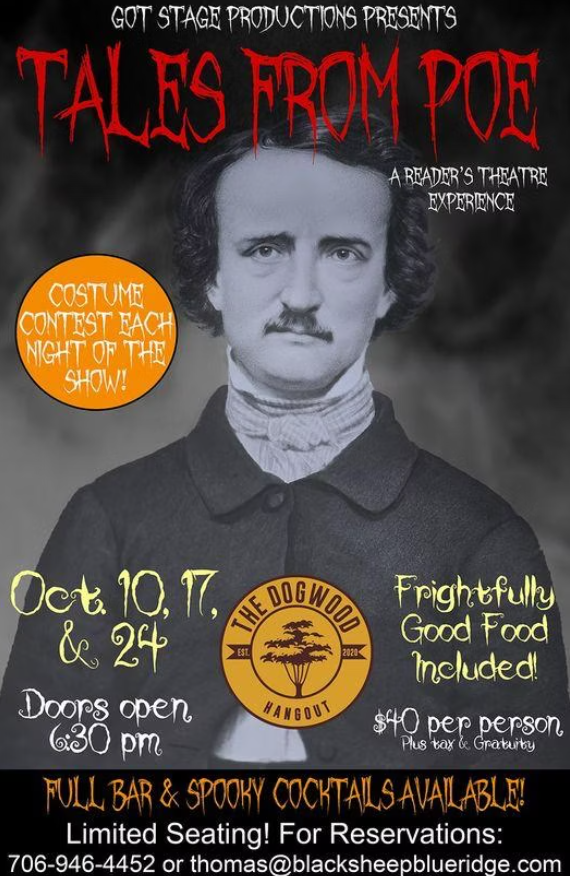 Come on out for this frightfully fun reader's theater experience at the Dogwood! Tuesday nights October 10th-24th at 6:30pm you'll get the chance to hear some of Poe's most haunting works read aloud. Each night there will also be a costume contest, spooky cocktails, and frightfully good food. Tickets are $40 a person.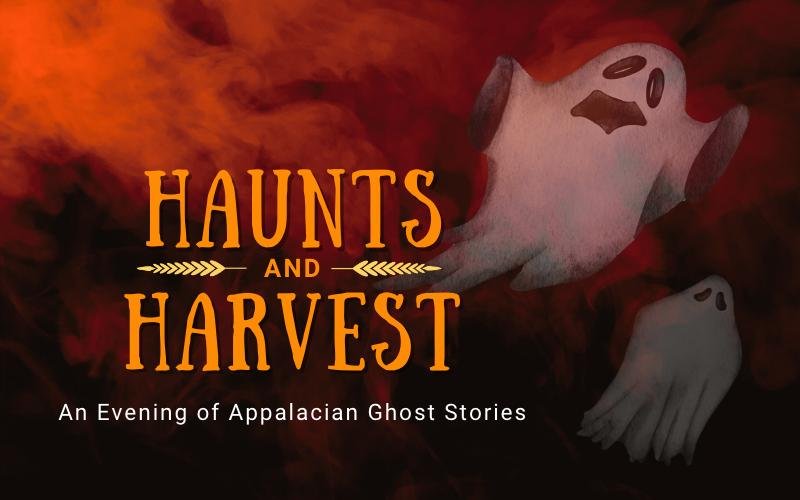 Learn more about the area with haunting tales and legends told by local storytellers for Haunts and Harvest at Blue Ridge Community Theater on October 24th. This haunting night of Appalachian ghost stories will benefit the University of North Georgia and the Sunny D's Children's Theater. Tickets are $10 for adults and $5 for students.
Haunted Blue Ridge Ghost Tours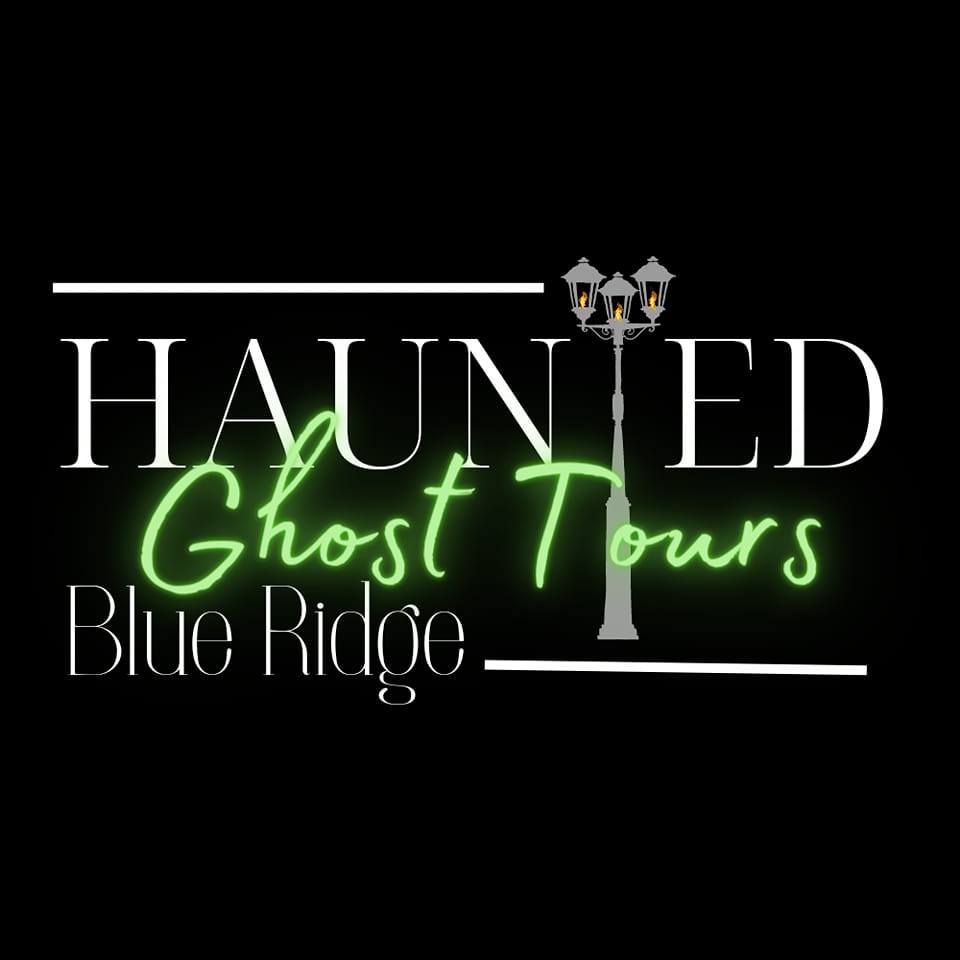 Did you know that Blue Ridge is haunted!? Well now's your chance to learn all about it on the Haunted Blue Ridge Ghost Tour, coming Halloween weekend ONLY! The ghosts will meet guests in various haunted locations around town, where they'll tell you their ghostly stories and tales. The tour starts at 7:45pm on October 27th and October 28th, and will take approximately 90 minutes. Tickets are $45 per person.
Blue Ridge Paintball- Halloween Bash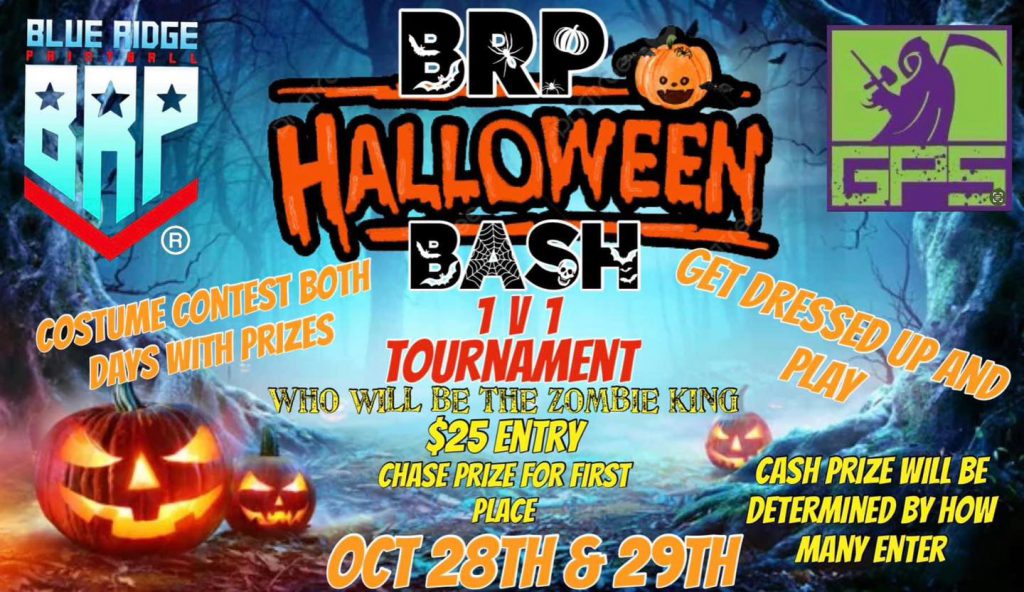 Who doesn't love a good game of paintball? Pair it with Halloween costumes and fun prizes and it couldn't be better! On October 28th & 29th Blue Ridge Paintball will be hosting a Halloween Bash. Play in this 1v1 tournament in style, as you dress to impress and kick some butt in this fun Halloween paintball tourney! There will be a costume contest along with cash prizes for the winner of the tournament! Entry is $25 per player. Who will be crowned the Zombie King at this year's Halloween Bash!? Test your skills and fight to win it all!
Annual Bon Voyage Halloween Party at Boat Dock Bar & Grill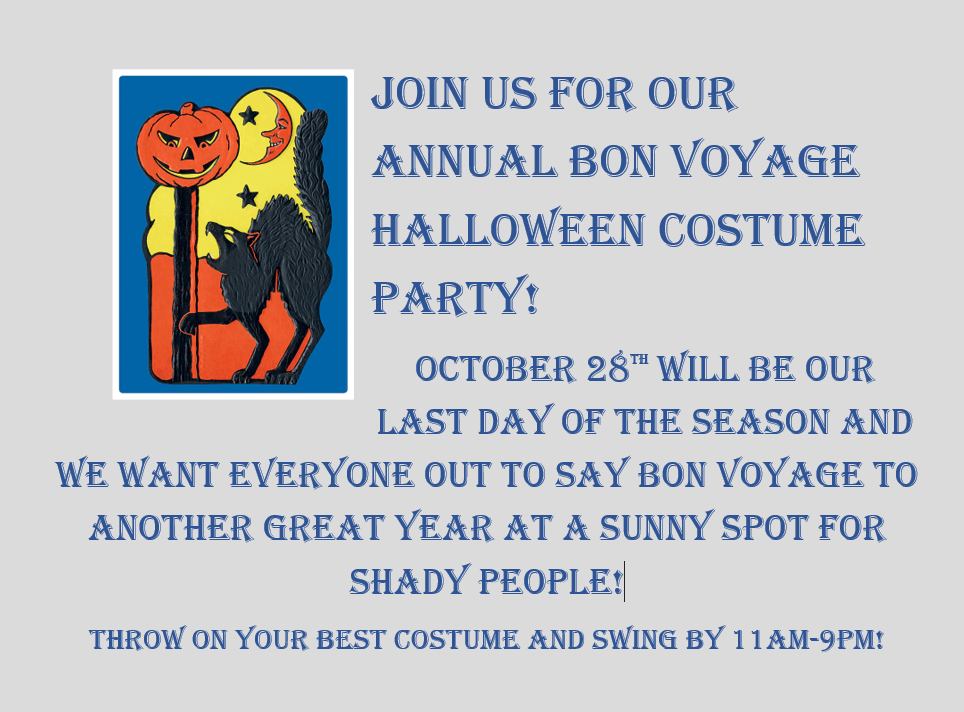 Boat Dock Bar & Grill at Lake Blue Ridge Marina may be closing for the season, but they're going out with a bang! Come on out October 28th for Boat Dock Bar & Grill's Annual Bon Voyage Halloween Party. Wear your best costumes and drop by for some fun 11am-9pm!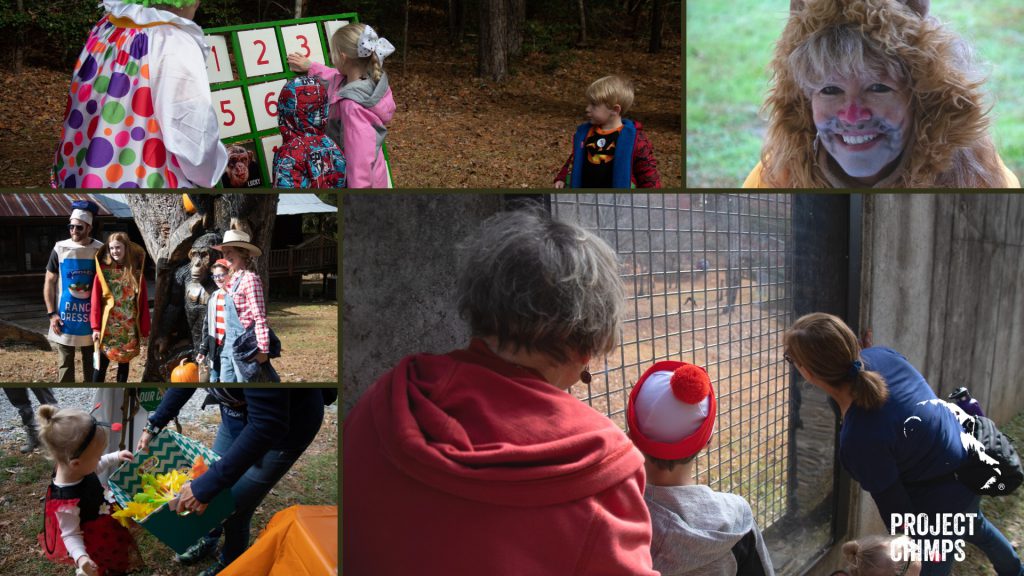 Dress up and head to Project Chimps October 28th & 29th for "Chimp or Treat". Not only will kids get a goodie bag full of treats but they'll also get a close-up look of the chimpanzees in their habitat. Tickets are $10 per child under 15 and include a free adult ticket, additional adult tickets are $35. And tickets are available from 10:30am-1:30pm, actual tour time is dependent on check in time.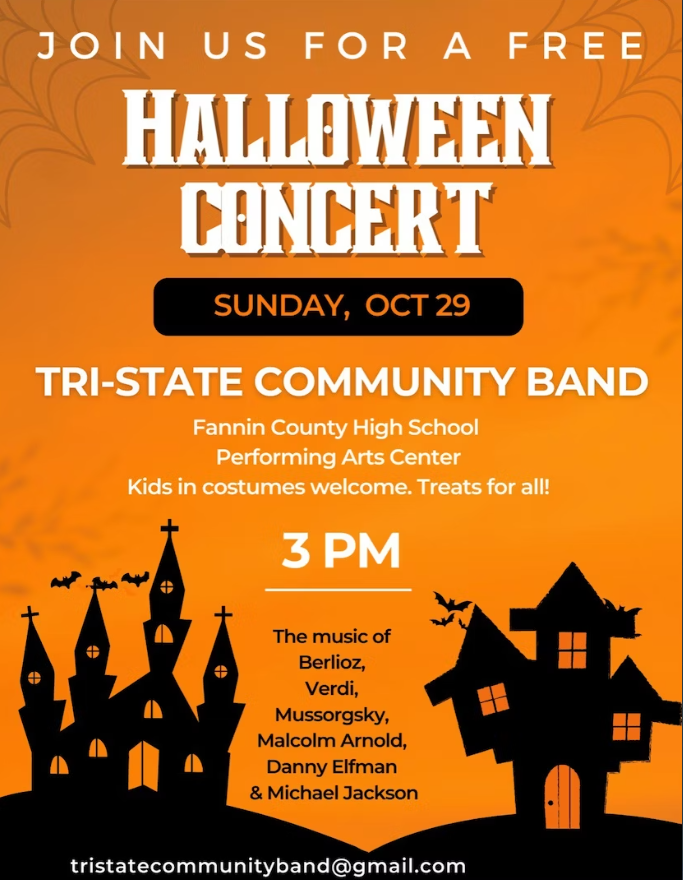 Come on out to Fannin County Highschool on October 29th at 3pm for a fun day of music! There will be great Halloween music from artists like Berlioz, Mussorgsky, Malcom Arnold, Danny Elfman, and Michael Jackson. Kids in costume are welcome and there will be treats for all!
Halloween Costume Party at Misty Mountain Hops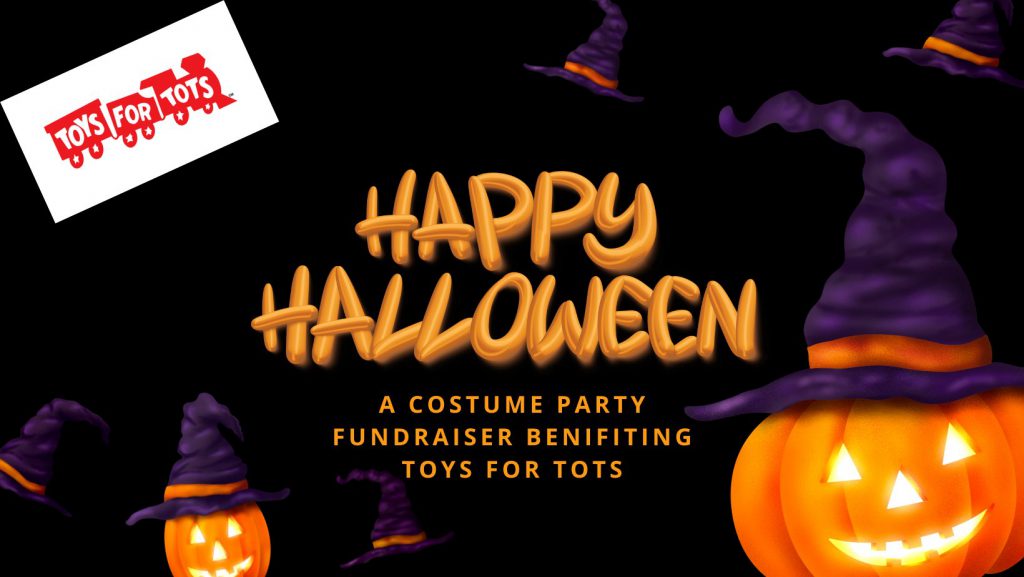 Dress to impress at Misty Mountain Hops first annual Halloween Costume Party on October 29th! There will be a live DJ, light o'devours, raffle prizes, a cash bar, and more! Proceeds will benefit Toys for Tots. The fun kicks off at 5pm!
Annual Trunk or Treat & Hayride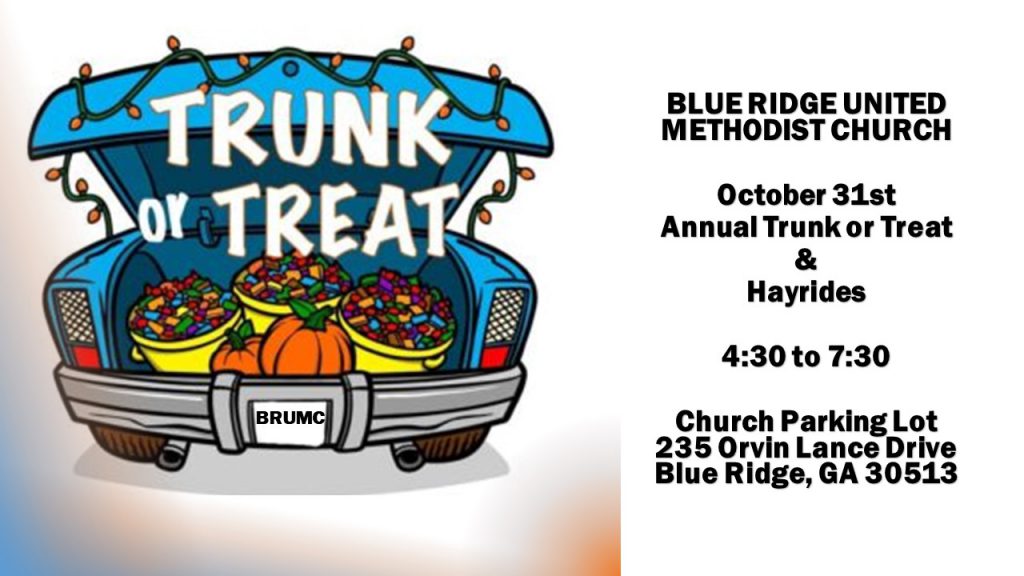 Stop by Blue Ridge United Methodist Church on Halloween for Trunk or Treat fun! Kids will receive all kinds of candy and there will also be a fun hayride.
SINGO Halloween Style- Misty Mountain Hops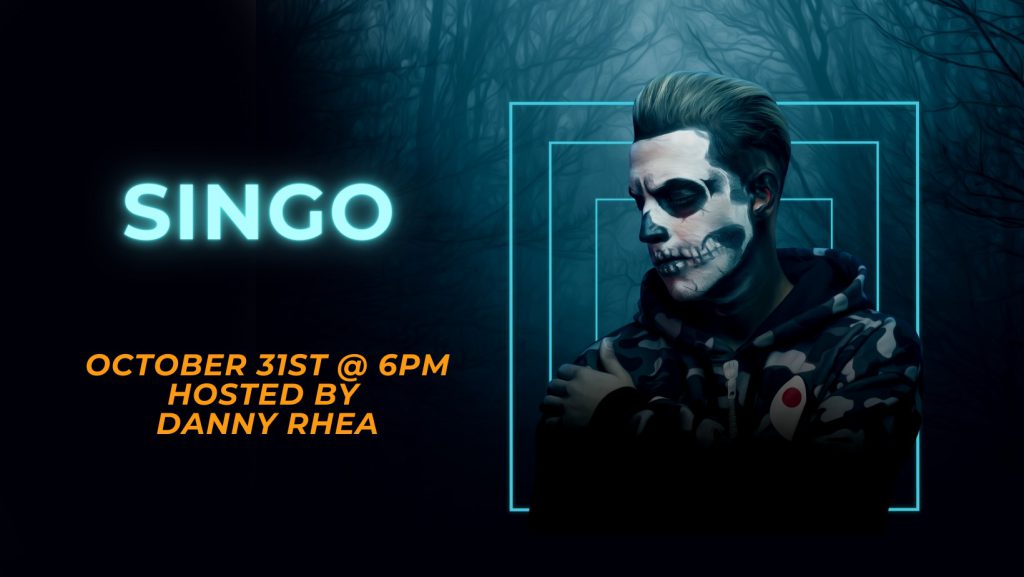 Join in the fun at Misty Mountain Hops for their special Halloween SINGO event! This musical bingo game involves listening to about 35 seconds of some of your favorite Halloween songs and flipping through your cards to find the correct song. Match the song with your bingo card and when you get 5 in a row, you win! Halloween SINGO kicks off at 6pm on October 31st!
Halloween Safe Zone- Trick or Treat in Blue Ridge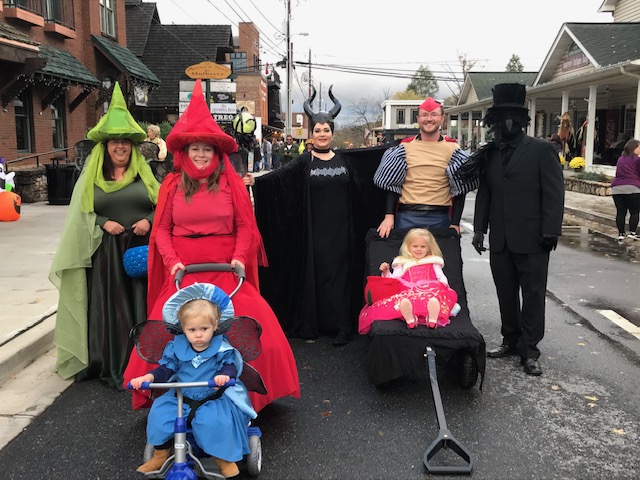 More Halloween fun awaits the kiddos with trick treating in Downtown Blue Ridge on Halloween night! Not only will there be lots of candy but there will also be a costume contest and a pet costume contest for cats & dogs! The fun starts at 5pm!
Copper Basin:
Haunted Halls at Riverwalk Shops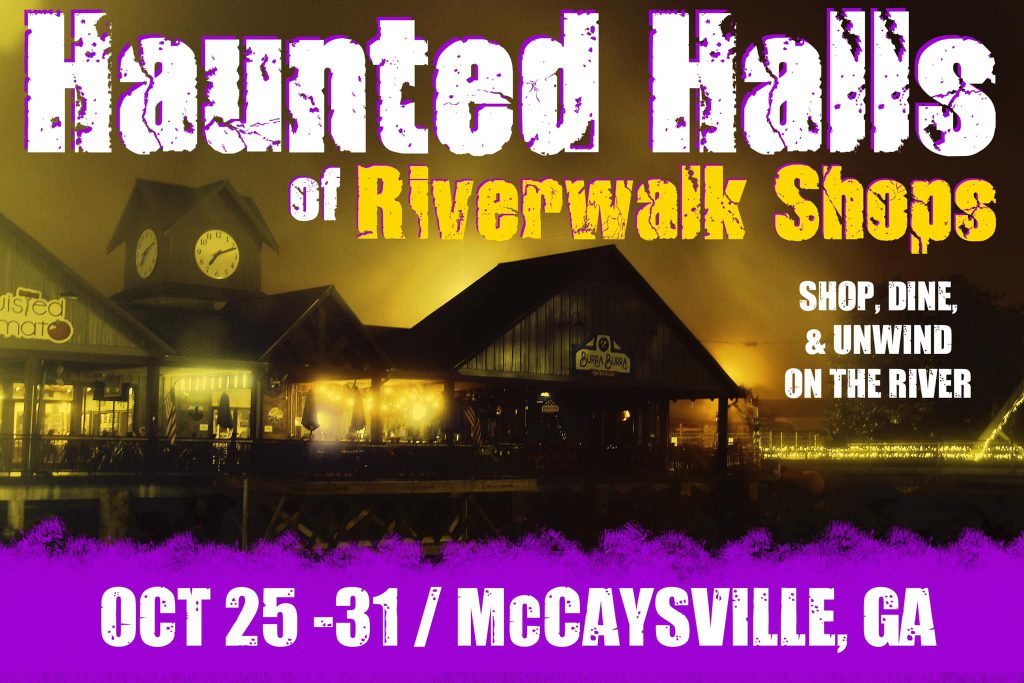 Haunted Halls is back again this year at the Riverwalk Shops in the twin cities of McCaysville, GA and Copperhill, TN. The halls and shops will be all decked out with Halloween decor from October 25th thru the 31st. Families can enjoy taking in the fun decor and then grabbing a bite to eat at one of the Copper Basin's delicious, riverside restaurants.
Halloween Safety Zone Copper Basin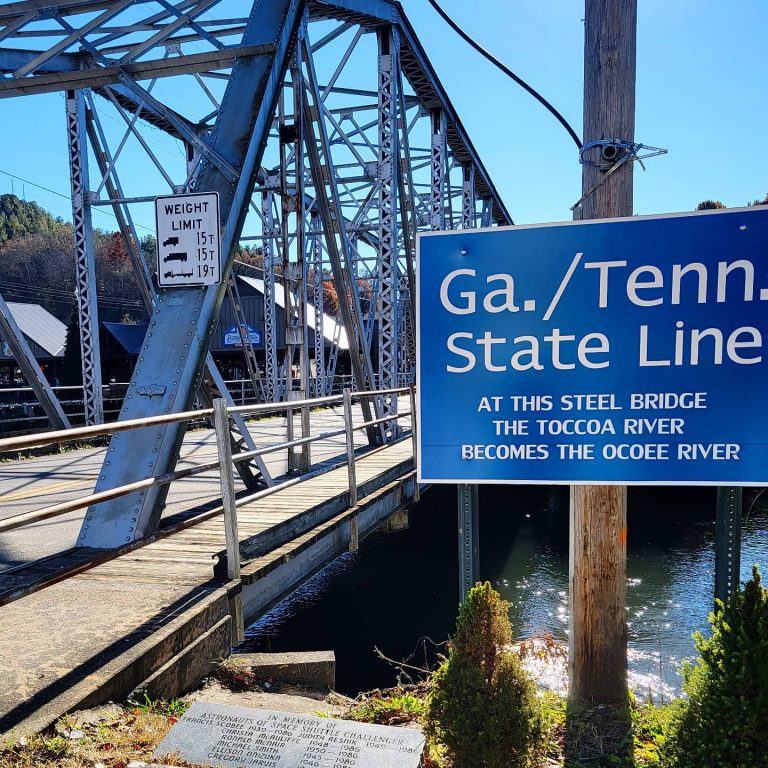 Bring the kiddos to enjoy some trick or treating in the Twin Cities from the local merchants! The event is FREE and open to all children. The Halloween fun starts at 5pm on October 28th!
Halloween Party at the Waterfront Bar

The Waterfront Bar in Copperhill, TN is creepin' real this spooky season with a fa'boo'lous Halloween Party on October 28th from 1pm-11pm! All day long there will be music, a delicious seasonal menu, fun prizes, giveaways, boo-zy potions, and even a special surprise! Don't miss out on all the fun!
Halloween Dance Party at Copperhill Brewery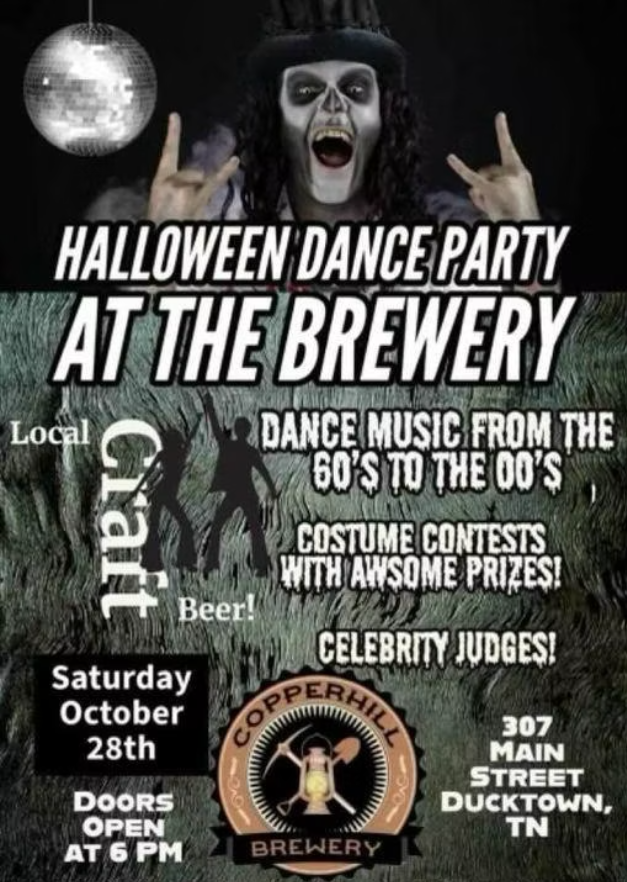 Come on out for a fun Halloween Dance Party at Copperhill Brewery in Ducktown, TN! Dance music from the 60's to the early 2000's will be playing all night long! Celebrity judges will begin judging at 7pm. And come dressed in costume for an awesome costume contest, with prizes for multiple different costume categories! The fun kicks off at 6pm on October 28th!
Tooney's Halloween Party & Costume Contest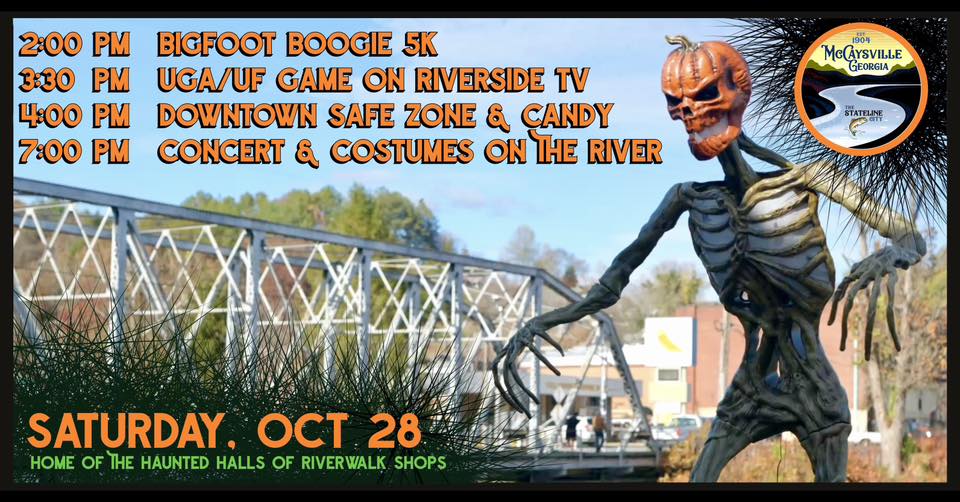 Celebrate Halloween with fellow adults at Tooneys Music Venue! This year's fun-filled Halloween Party will include a costume contest and great live music. The party kicks off at 7pm on October 28th!
Buck Bald Brewing Halloween Celebration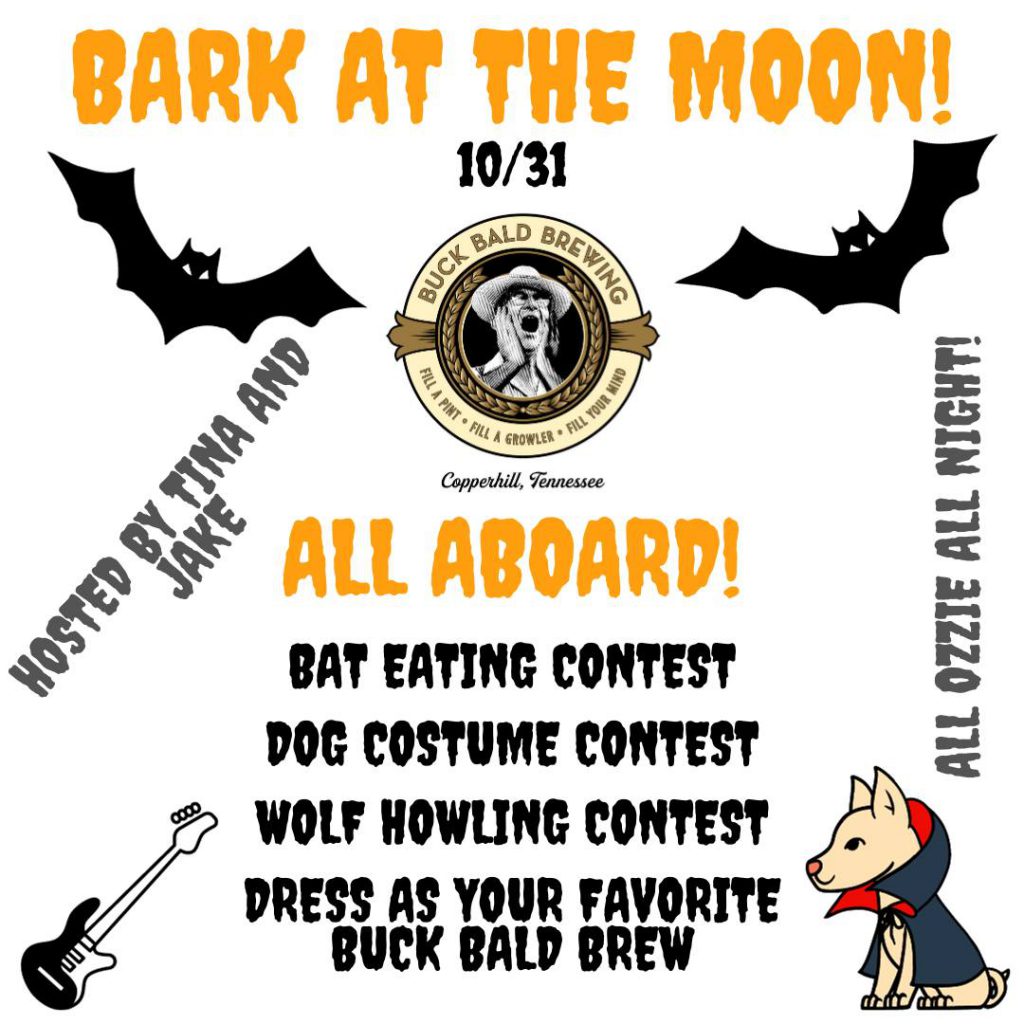 Enjoy a night of brews and Halloween fun on October 31st at Buck Bald Brewing in Copperhill, TN. Buck Bald Brewing will be playing Ozzy all night from 5pm-8pm! Not only will the music be 'spooktacular' but there will also be fun Halloween contests like a dog costume contest, a wolf howling contest, a bat eating contest, and so much more! Prizes will also be awarded to the contest champs. You won't want to miss it!
Blairsville: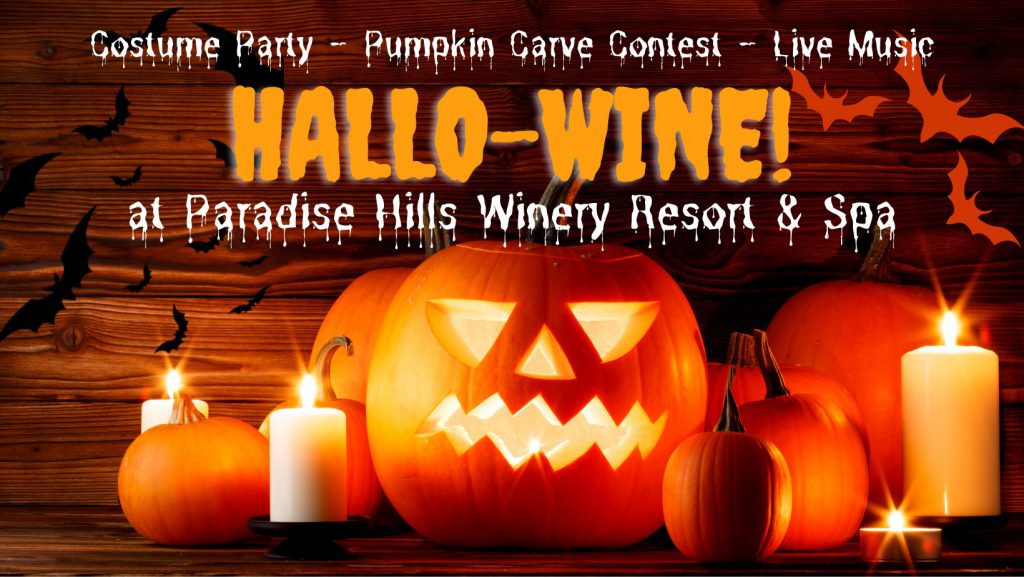 Get ready to party at Paradise Hills adult costume party! Come dressed in your costumes and receive a free wine tasting. And bring in a carved pumpkin for the chance to win some awesome prizes. There will also be live music from Mountain Gypsy so you can "boo"gie it up on the dance floor! The fun kicks off October 28th at 1:30pm.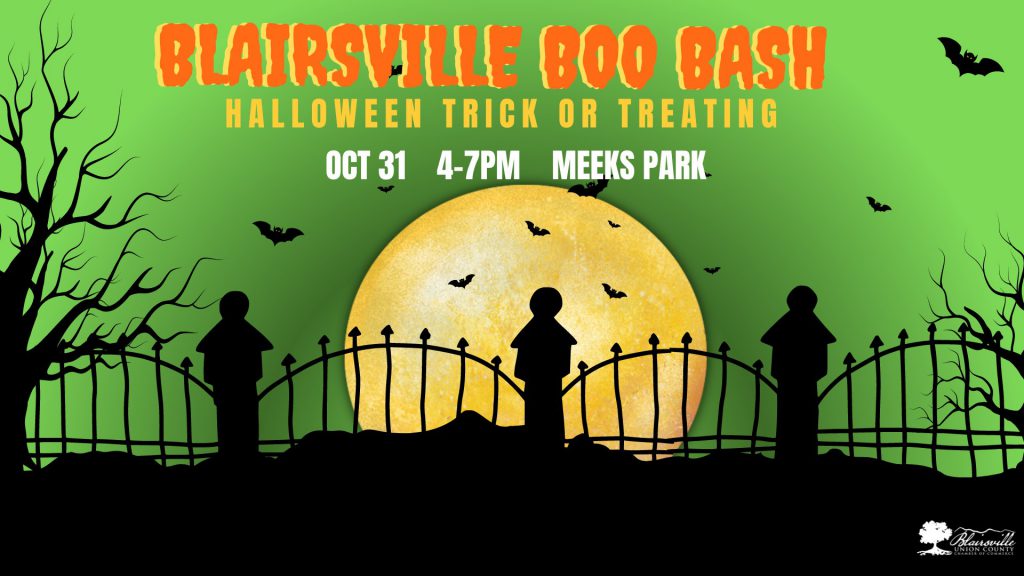 Come on out to Meeks Park on Halloween for candy handouts from local businesses! Kids can trick or treat in this fun, safe environment from 4pm-7pm!
Hiawassee: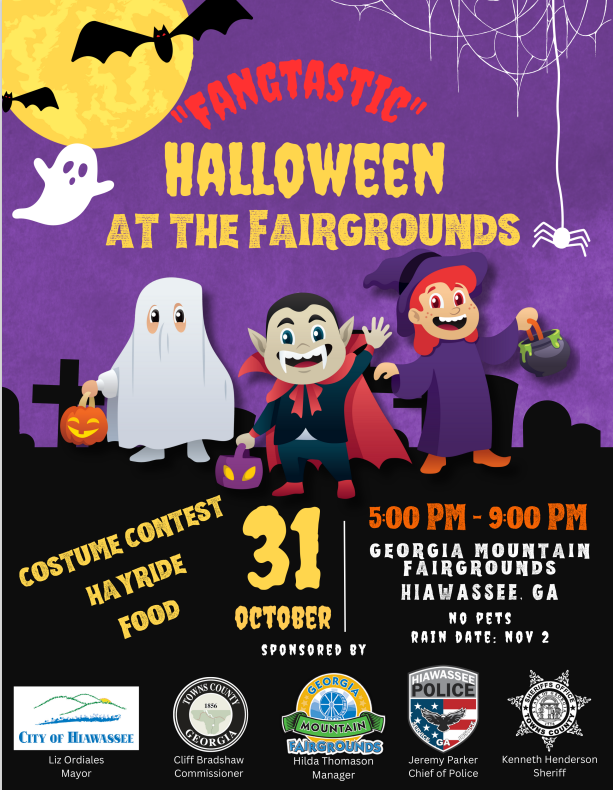 Hiawassee has it's own Halloween fun at the Georgia Mountain Fairgrounds on October 31st from 5pm-9pm! Bring the kids in their best costumes and get lots of candy from local businesses!