So far, this winter has been nothing short of crazy! Nine degrees one day and 60 degrees the next. Now, we're anxiously awaiting for snow to arrive in our little mountain town! We've comprised a list below of winter fun activities to experience when the snow falls and "the weather outside is frightful". Bring on the snow days!
Build a Winter Wonderland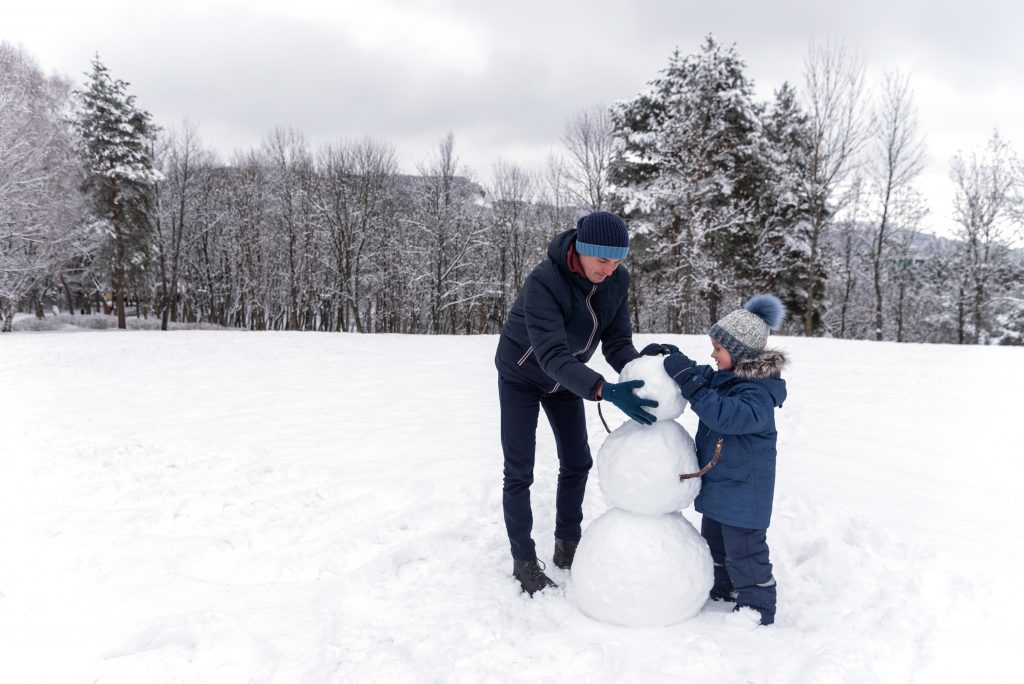 Children and adults alike can't get enough of building their own snow village; and we can't blame them! Get outside and build your very own snowmen and snowwomen; maybe even some snow pets! Give them buttons or rocks for eyes, a cute little smile, and of course that carrot nose. Then have fun accessorizing them with hats, scarfs, and whatever else you can find!
After you've finished with your beautiful snow creations why not build them a home to live in? Or how about a place of safety for your next snowball fight? Pack up the snow and build the most amazing snow fort you can muster! Will your fort include a snow couch or snow TV, or will it be a military fortress built with snow cannons and a tall wall to protect you from oncoming snowball attacks? Make it your own and have a blast building snowmen and snow forts all day long with the whole family!
Snowball Fight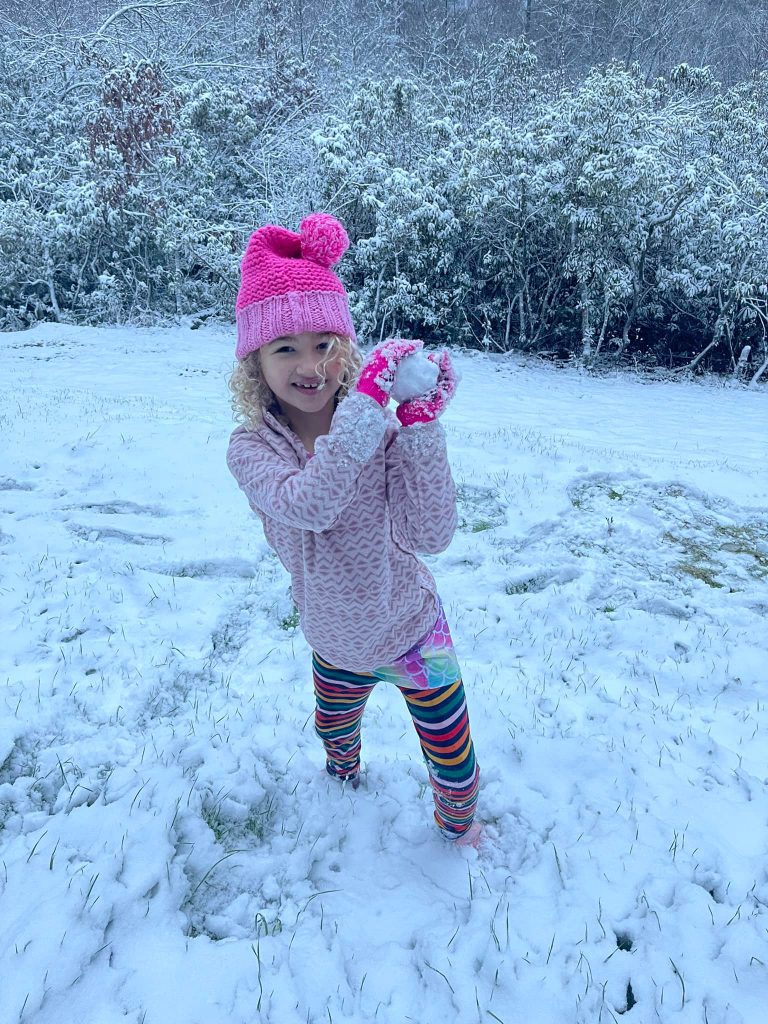 You can't have snow without a good natured snowball fight right!? Pile up as many snowballs as you can and then "lovingly" chuck them at your friends and family! Will you form an alliance or will it be every man for himself? Challenge your friends and family to an epic snowball fight for a fun day filled with friendly competition!
Sledding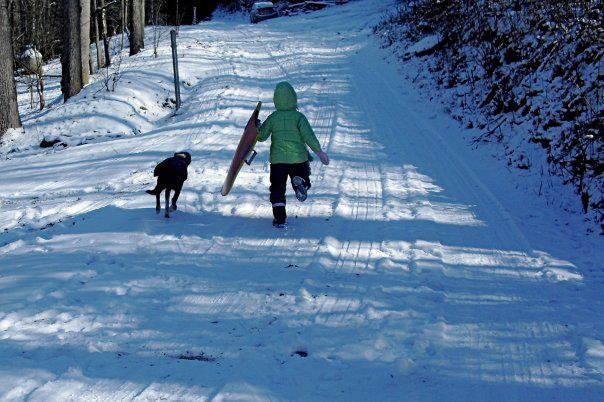 If your cabin is located on a small hill with no obstructions like, trees or rocks to block your path, then it's time to get your sled on! Race your friends and family down the hill as you zoom away on your speedy ride! Round sleds, runner sleds, plastic sleds, metal sleds; try them all out and see which one is the fastest! You can easily spend hours outside racing away and having a blast; just don't forget to take some much needed hot chocolate breaks every once in a while!
Catch Snowflakes and Make Snow Angels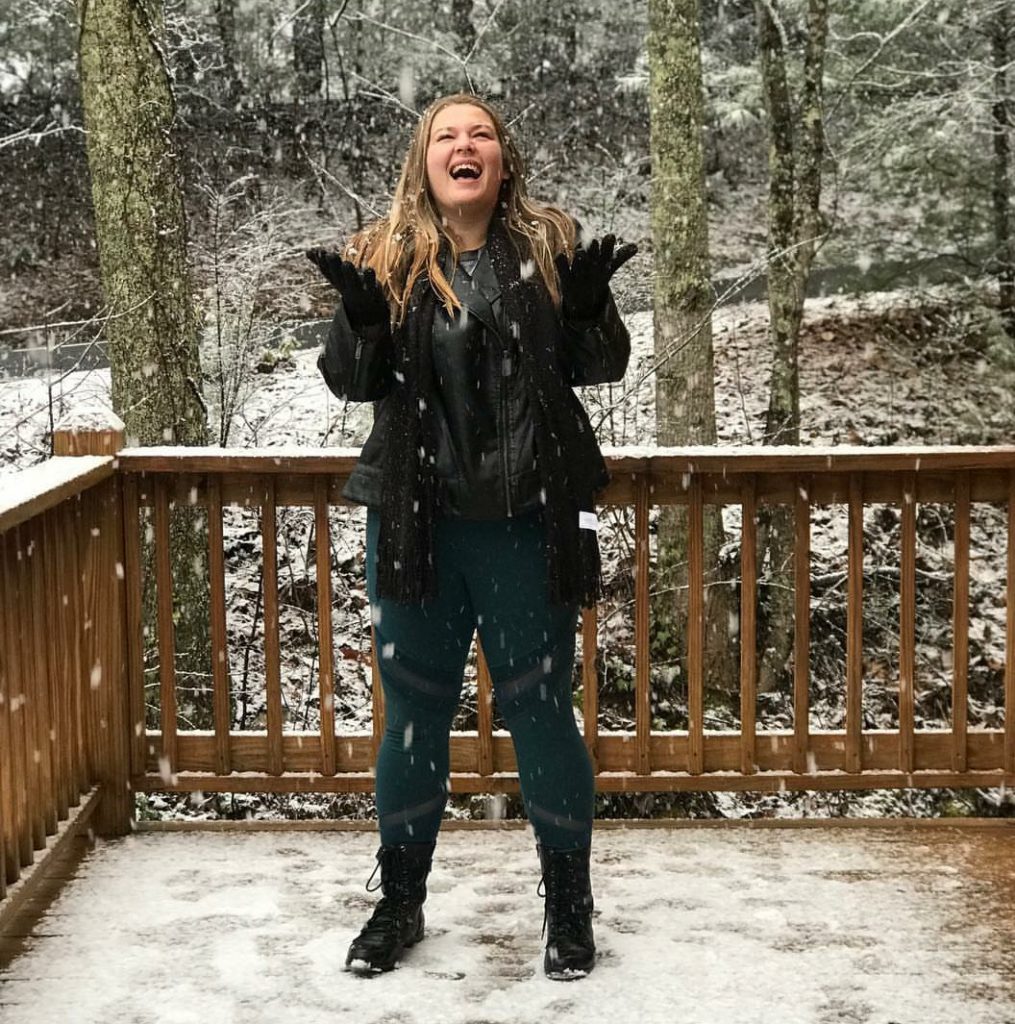 We can't forget the classic snow day activities like catching snowflakes and making snow angels! The kiddos will love watching the beautiful snowflakes fall down from the sky and catching them on their tongue. You can even teach your kids a little science with the snowflakes as well- explain to them how no two snowflakes are alike, and see if they can spot any differences in the snowflakes they find. Then celebrate your fun day in the snow with snow angels! Lay back in the soft snow, spread your arms and flap like a bird. When you stand up, you'll see the shape of an angel in the place where you laid.
Take a Scenic Journey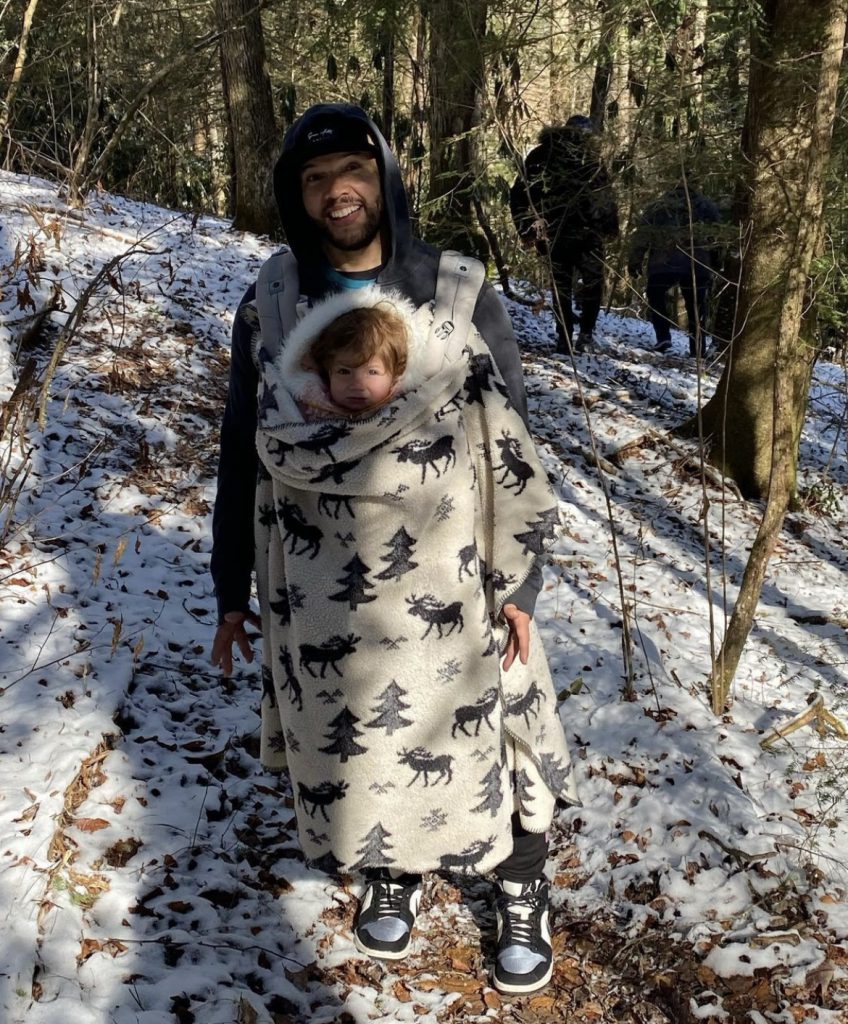 If it's just a light dusting and your car has 4-wheel drive why not take a scenic drive through the countryside? You can get a great view of the snowy mountains and trees up close and personal this way! Stop by downtown and grab a warm beverage from Das Kaffee Haus before you go so you have a delicious drink to enjoy on your journey.
You can also admire the scenery on foot. Take to the trails and be in awe of the tall trees that surround you covered in glistening snow and frost. Along the way you may also come across frozen creeks and ice crystals built up along the waterfalls. Or you may discover animal tracks in the snow, that will allow you to better see the animals that inhabit the Blue Ridge area. There's so much beauty to explore on a snowy day hike. What else will you find?
Sometimes you can even enjoy a snowy day trail ride! Afterall, the horses still need their exercise no matter the weather! You'll trot your way through a winter wonderland on horseback, just how they did it in the olden days. Be sure to check Appalachian Trail Rides or Cowgirl Up Stables Facebook pages for an updated trail ride schedule during snow days.
Indoor Fun Downtown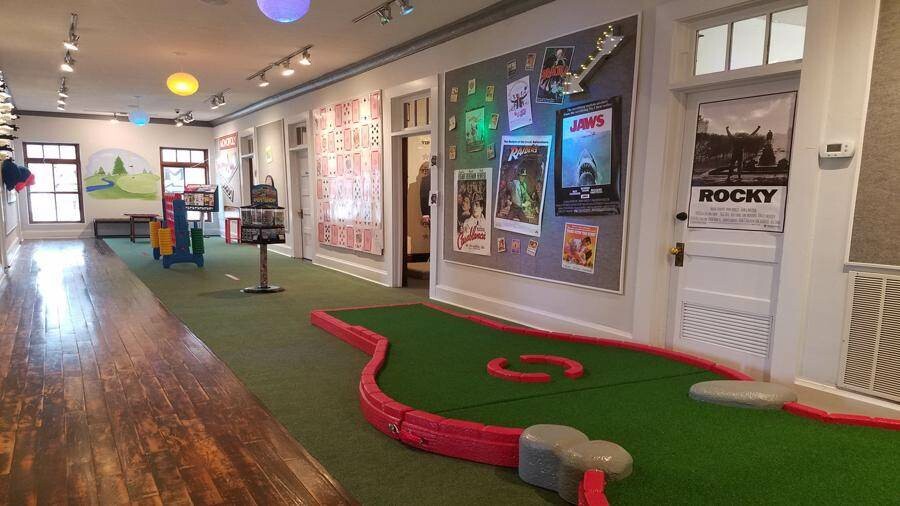 Snow not your thing? Not to worry, you can stay warm and still have plenty of fun with these great indoor activities! Learn something new at Expedition Bigfoot, a quirky Bigfoot centralized museum in Downtown Blue Ridge! This museum is filled with all kinds of artifacts, life-sized exhibits, photos and maps of Bigfoot sightings, the Bigfoot research and Tech Vehicle, and so much more! Or you can take in some art at one of our local art galleries downtown. Find something new and unique at Fishbone Gallery or Multitudes Gallery and find lots of beautiful art from local artists at High Country Art Gallery or Blue Ridge Mountain Arts Association.
For family fun indoor activities you have to check out 2nd Story Entertainment! This historic hotel is now home to an 18 hole mini golf course that weaves its way in and out of cool-themed rooms. You can also find giant board games, arcade games, and tasty snacks at this super cool place! Axe Throwing Therapy is another great spot downtown to spend the afternoon. The whole family can throw axes at the digitally rendered targets all day with a wide variety of interactive games to play. And Vertigo Pinball is home to dozens of awesome pinball machines. You can beat the machine's high scores, watch the big game on the TVs, and warm up with a delicious grilled cheese (the perfect snack for a cold & snowy day). Don't let the cold get you down when there's lots of fun to be had indoors!
Beer & Wine Hunting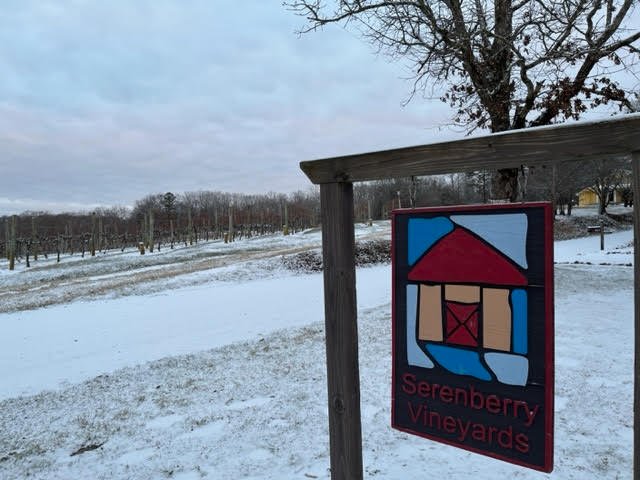 Warm up with some spirits from one of our local breweries or wineries! A few of our favorite spots for a craft brew downtown are Grumpy Old Men Brewing, Fannin Brewing Company, Angry Hops, and Tipping Point Brewing Co. Bar hop from brewery to brewery for a fun snow day spent "brewing" indoors. Want to drink with a view? Admire the snow capped mountains with a glass of wine in hand at Bearclaw Vineyards or Serenberry Vineyards. You can stay toasty by the fire and sip on reds, whites, dessert wines, and more! The "spirits" of the season will warm you up in no time!
Make Snow Cream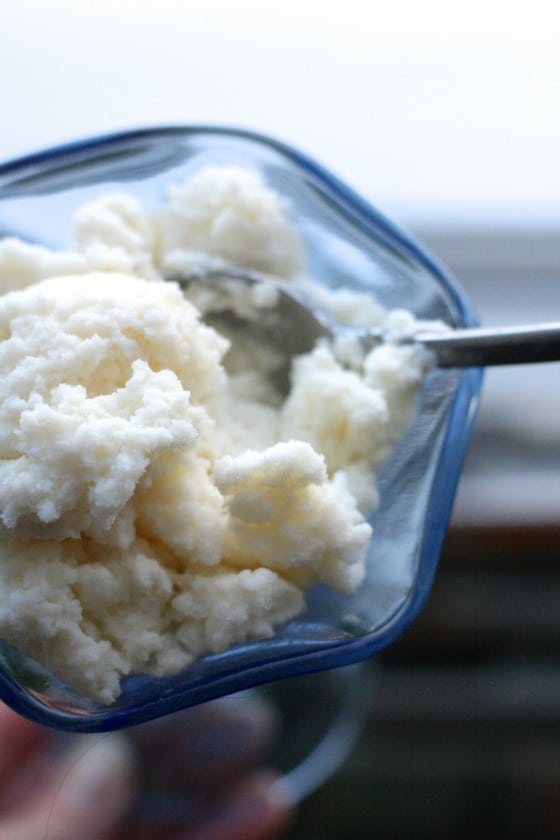 Have you ever made snow cream? Back when I was a child I used to make snow cream with my mom every snow day! It was a special treat that the two of us would share, that's as simple & easy as it is yummy. And the kids will love it! All you need is sweet condensed milk or evaporated milk, a few cups of clean snow, and vanilla extract. Here's the recipe below:
First collect 8-10 cups of fresh, clean snow from outside and place it in a large bowl.
Then, sprinkle one teaspoon of vanilla extract over the snow.
Drizzle a 300 ml can of condensed milk or evaporated milk over top.
Fold the milk and vanilla into the snow until it is well mixed.
Then divide into bowls and dig in!
Sweet and simple! And if you want to jazz up your snow cream and make it more fun you can add sprinkles, chocolate chips, whipped cream or any other delicious topping your heart desires! Making snow cream is just "snow" much fun!
The Fire is so Delightful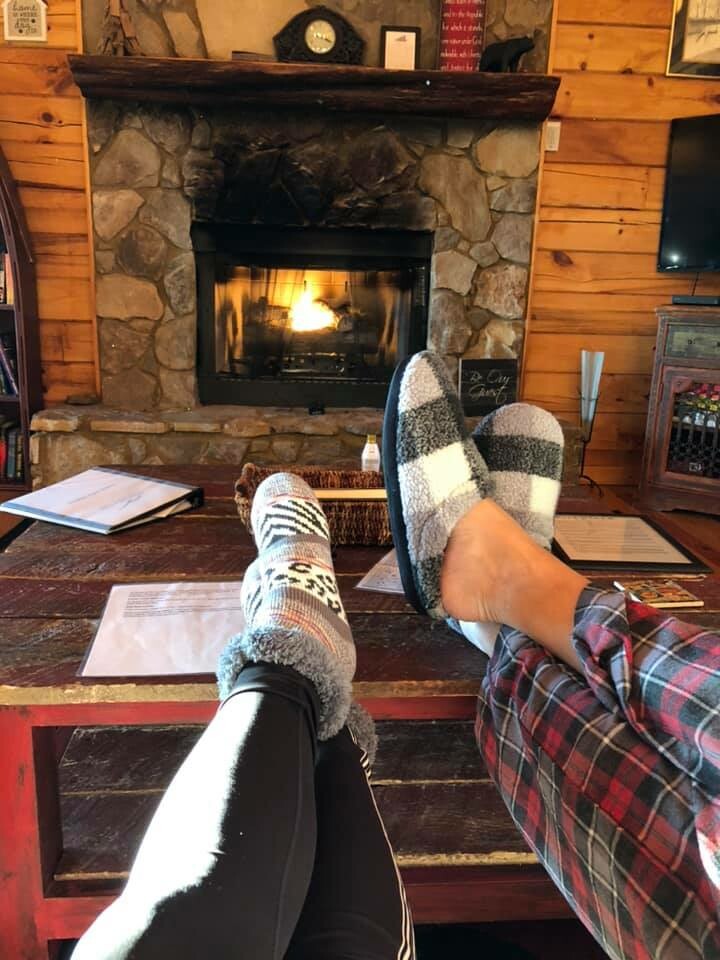 You know what they say…. "The weather outside is frightful, but the fire is so delightful." And that's exactly how we feel on cold snowy days! Enjoy the beautiful scenery outside your window as snowflakes fall to the ground and coat the mountains with a lovely white dusting. Admire it all cozy by the fireplace with your fuzzy socks on, wrapped in a warm blanket, and with a mug of hot chocolate to make your snow day even better! How will you spend your cozy day in by the fire? Watching your favorite movie or curling up with a good book? Or perhaps enjoying a long winters nap… However you choose to spend it one thing is for certain, you'll be warm & toasty in no time!
And Since We've No Place to Go…. Let It Snow, Let It Snow, Let It Snow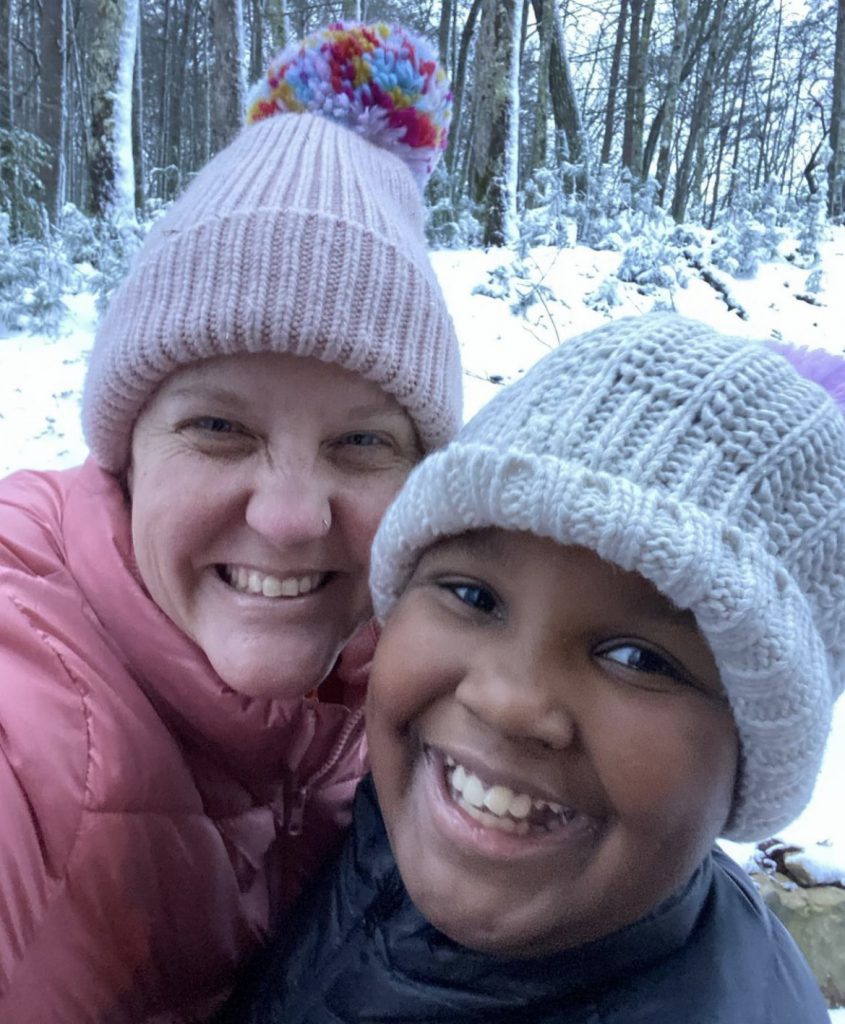 No need to make plans on your mountain snow day! Stay in and enjoy your cabin's wonderful amenities instead! Have a movie marathon and watch all of your favorite films. Or have a family game day where you spend hours in your cabin's game room playing pool, foosball, ping-pong, darts, and board games galore! If you can brave the cold, head outside to roast marshmallows at the firepit or take a quick dip in the hot tub while the snow peacefully falls around you. You can even spend the day cooking up a feast for an incredible family dinner. No matter how your day at the cabin looks, it's important you have plenty of time to RELAX!
Save the Date
For more bone-chilling fun winter activities be sure to save the date for Blue Ridge's 12th Annual Fire & Ice Chili Cookoff and Craft Beer Festival on February 18th! At this super 'ice' event you can expect lots of cool ice sculptures created by award winning artists, along with a chili cookoff where you can vote on the winner, and plenty of craft brews to go around. This great Blue Ridge tradition highlights all the best parts of winter and is definitely a must-see if you get the chance!