One of our favorite things about living in the mountains of North Georgia is the incredible southern food! We may be biased but Georgia folk do southern cooking best- with warm, homemade biscuits, shrimp & grits, collared greens, bbq & ribs, and so many other southern favorites. Check out these 8 spots in North Georgia where you can enjoy all the delicious flavors of the south in one incredible meal:
*Cover Photo Courtesy of Mercier Orchards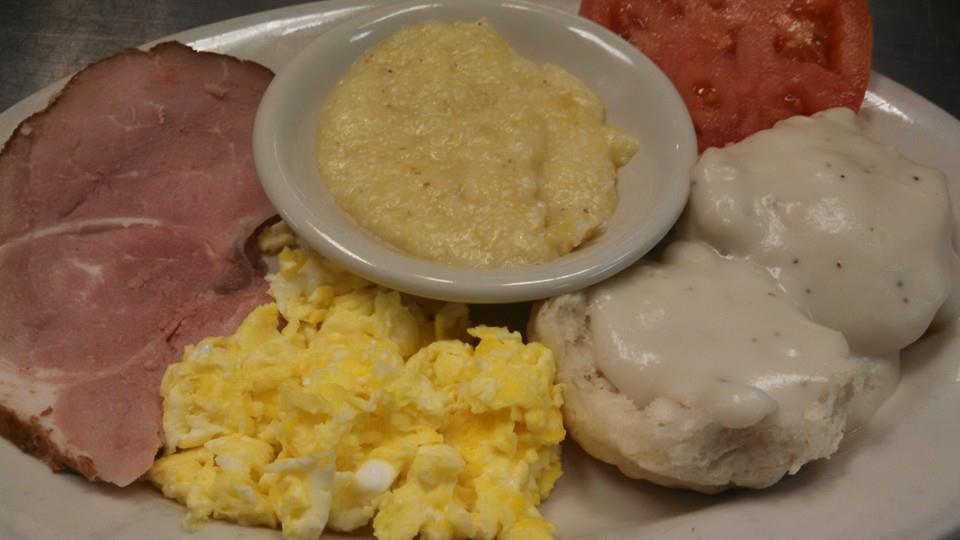 How can you possibly get more southern than with a meal from Southern Charm! Just as its name suggests Southern Charm is all about southern eats and that good old southern hospitality! You'll experience traditional family style dining, featuring all your favorite southern dishes like biscuits and apple butter, country fried steak, collards & greens, and chicken pot pies. You can't go wrong with any of these incredible dishes! Open 11am-7pm Monday-Thursday and 11am-8pm Friday & Saturday in Downtown Blue Ridge, you'll have ample opportunities to enjoy some good old fashioned southern cooking the way it was meant to be.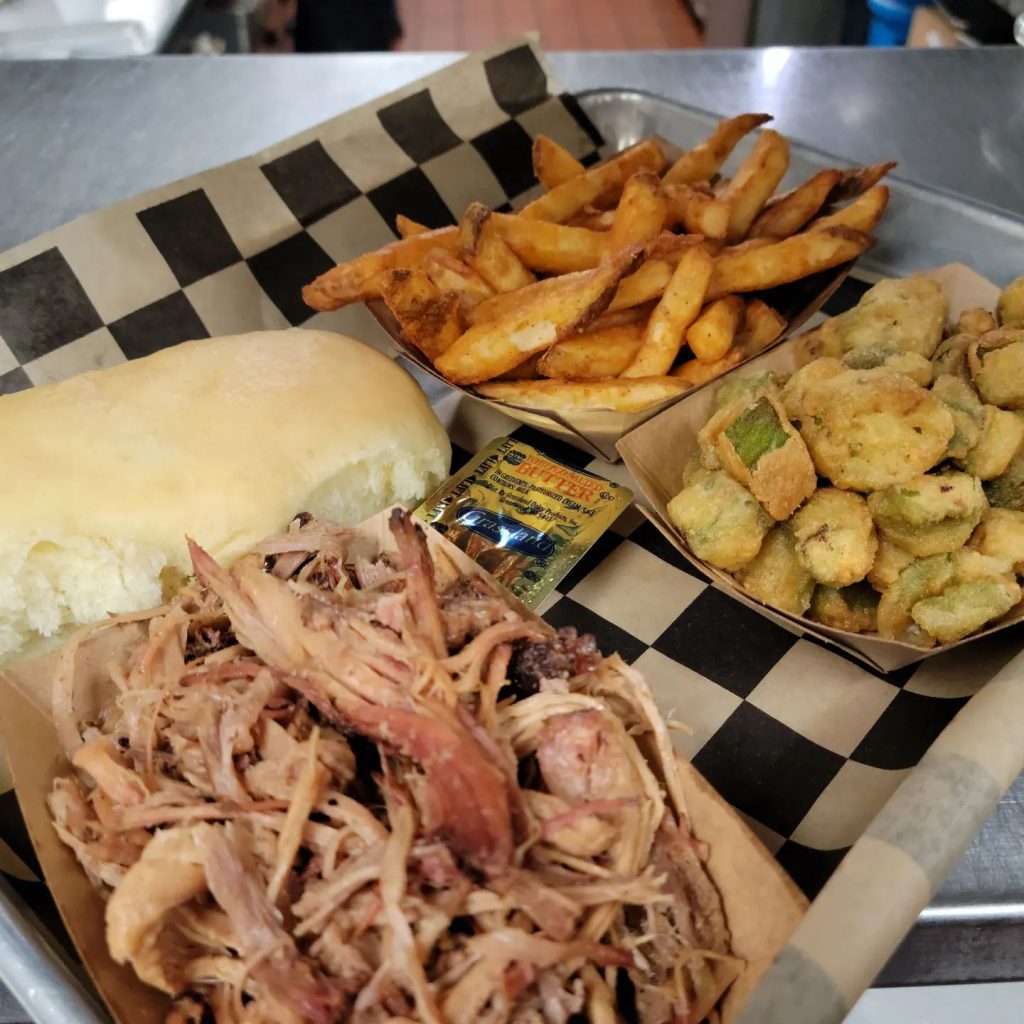 The West may think they can do bbq but we in the South do it best! At Carroll's Barbeque, Tom Carroll will make sure to cook you up some scrumptious southern bbq! His family have been residents of Blue Ridge for over 50 years and Tom himself has built up a reputation for cooking up good food, especially barbeque; so it was only a matter of time before he opened up his own place. 
At Carroll's Barbeque you can get your bbq just how you like it whether it's with pulled pork, pulled chicken, turkey, or brisket. Then pair your delicious sandwich with an amazing side like bbq baked beans, mac and cheese, french fries, coleslaw or one of the other great side options. If you've still got room in your stomach to keep pigging out, try their awesome BBQ Burrito, a stack of their juicy Ribs, or "Tater Hill" (a baked potato covered to the brim with southern deliciousness). Once you dine here there can be no doubt it, Carroll's Barbeque does barbecue right!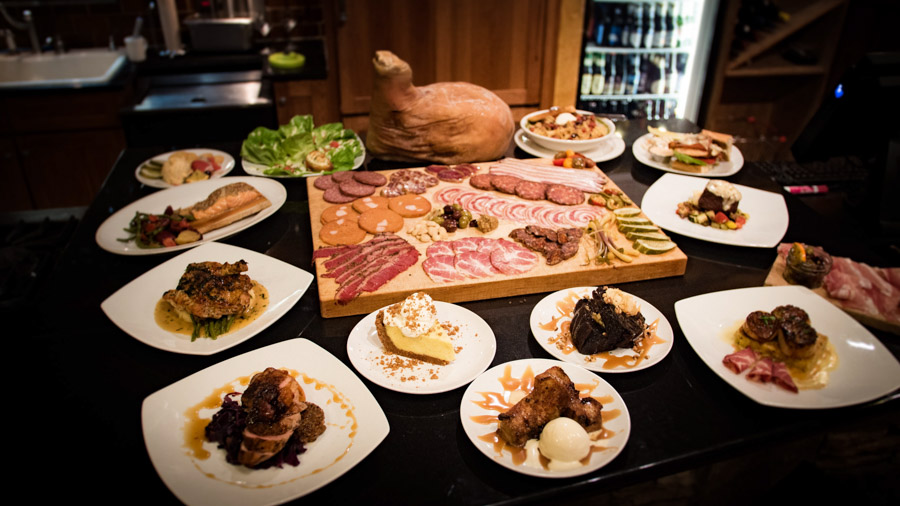 One of our guests favorite places to eat when they come to town is Harvest on Main. With incredible southern inspired dishes made with fresh, quality ingredients and exceptional service; it's not hard to see why people flock to it. When you dine at Harvest on Main you'll have a Farm to Table experience like no other. They source most of their ingredients from local businesses like Mercier Orchards and Brasstown Beef, and they even have their own private farm with chickens, pigs, quail and more to ensure your meal is made with the freshest of local ingredients.
For delicious southern starters you can try the Pimento Cheese and House Pickles or get the Blue Ridge Sampler that includes all things Blue Ridge like cheesy flatbread, black eyed pea hummus, corn salad and more! Then have the Locally Farmed Rainbow Trout or Georgia Hot Brown as your main course to get a full taste of Blue Ridge. You'll have to keep coming back to Harvest on Main time and time again to try all their delicious locally sourced dishes!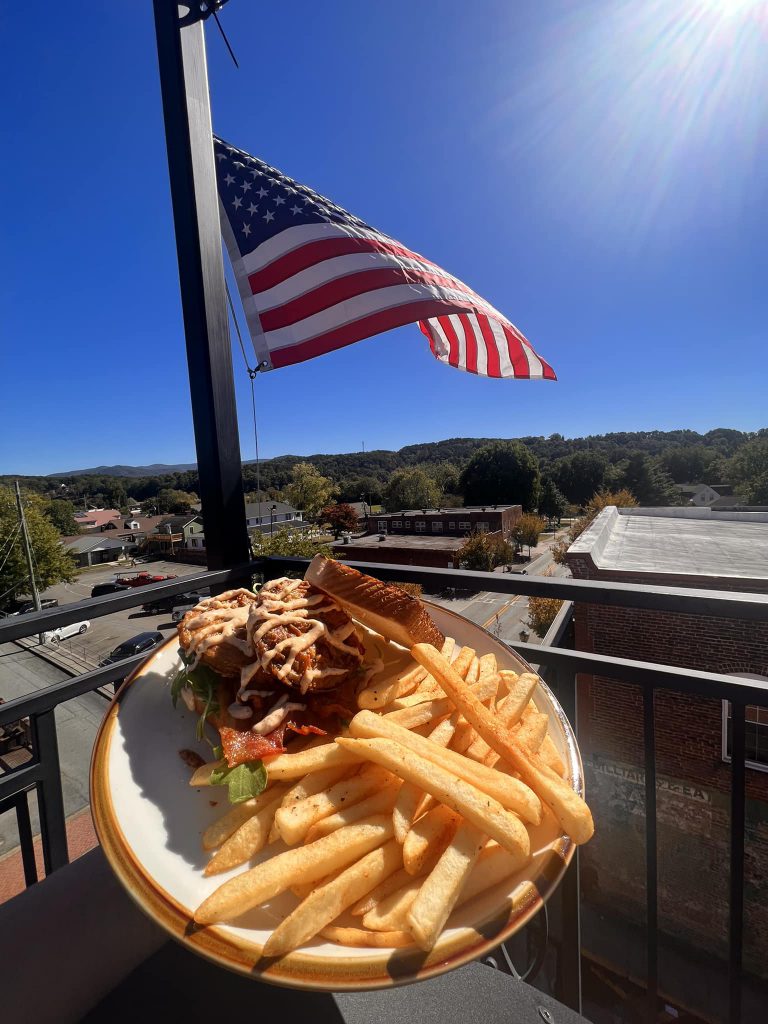 Take in the views from The Roof Ellijay, which is a southern rooftop kitchen & bar in downtown Ellijay, inspired by the culture of their hometown Appalchia. You can guarantee that you'll find lots of mountain style, southern cooking here! We recommend eating on their trendy rooftop for a great ambiance, wonderful views, and exceptional southern hospitality the moment you walk through the door. Start your meal off with Low Country Boiled Peanuts or the Old Bay Peel & Eat Shrimp. Then for your main course feast on their Shrimp & Grits, Fresh Appalachian Trout, or the Smoke Gouda Mac n' Cheese. And don't forget to pair your entrée with a delicious southern side like the cheddar grits, collard greens, or the southern style green beans. Even their drinks have fun southern names like The Hatfield and The Real McCoy! Their menus change seasonally so there's always something new & wonderful to try at The Roof Ellijay!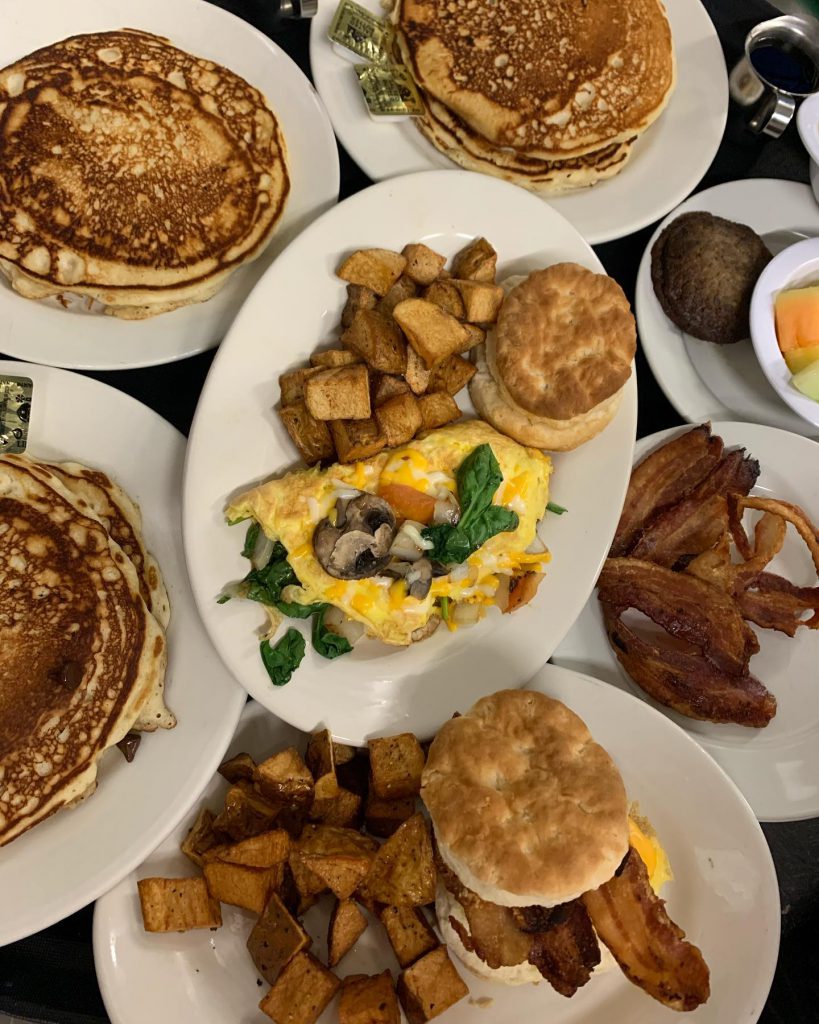 Breakfast in the south means biscuits & gravy, country fried ham, and home fries. At Bumblebee's Cafe you can find all this and more because all their dishes are home cooked with a southern flair. On top of those tasty southern breakfast options they also serve tried & true classics like pancakes, omelets, french toast, and more! You can even drop in for lunch if you'd like where you can choose from a sandwich, soup, or salad. Breakfast and lunch are served up daily at Bumblebee's from 8am – 2pm!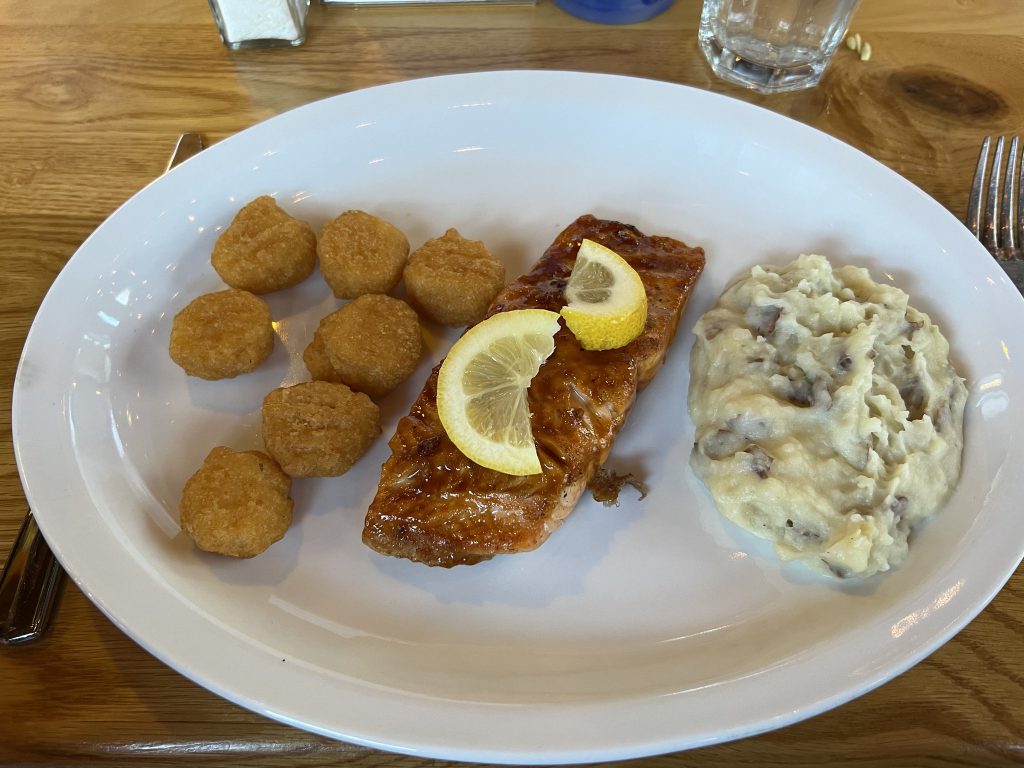 Blue Ridge is known as the Trout Capital of Georgia; so if you're looking for fried trout and delicious flavor that can only be found in Blue Ridge than Toccoa Riverside Restaurant is the place for you! Sit on the banks of the Toccoa River as you dine on award-winning steaks and seafood. Start your meal with Fried Green Tomatoes or a Pimento Cheese Bake. Then for the main course go for the Ribeye Steak or the Fresh Local Rainbow Trout, fixed however you like fried, boiled, or smoked. Finally, finish off your meal with a decadent dessert like the Bourbon Street Pecan Pie or the Tennessee Cheesecake. Once you're good & stuffed check out the gift shop or hop in your canoe and float back down the river for a full day of adventure. Drop by for lunch or dinner Wednesday-Saturday and see what makes Toccoa Riverside Restaurant such a long standing tradition of North Georgia.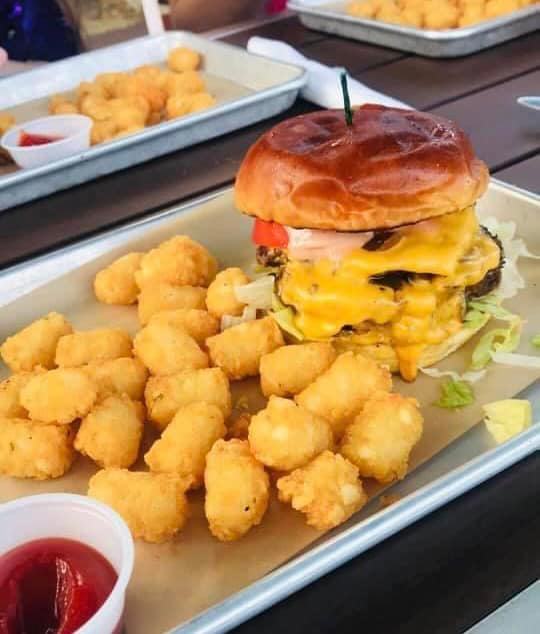 Delicious food and incredible drinks come together in perfect harmony at The Dogwood. Enjoy your meal from the comfort of their huge outdoor patio that's nestled under 100 year old trees and a gorgeous hand painted mural. The Dogwood offers a unique dining and drinks experience, with a select menu of only 10 items and customizable drink options. Some of the scrumptious, southern, comfort foods that you can expect from The Dogwood are BBQ Deviled Eggs, Sticky Ribs and Shrimp & Grits. Yum! Don't forget to pair your meal with a drink from either their extensive wine list, craft cocktail menu, full bar, or beer garage that has over 70 options of beers to choose from! The Dogwood is a great place to spend an evening with friends and if you come on the weekends you can expect amazing live music from local artists as well.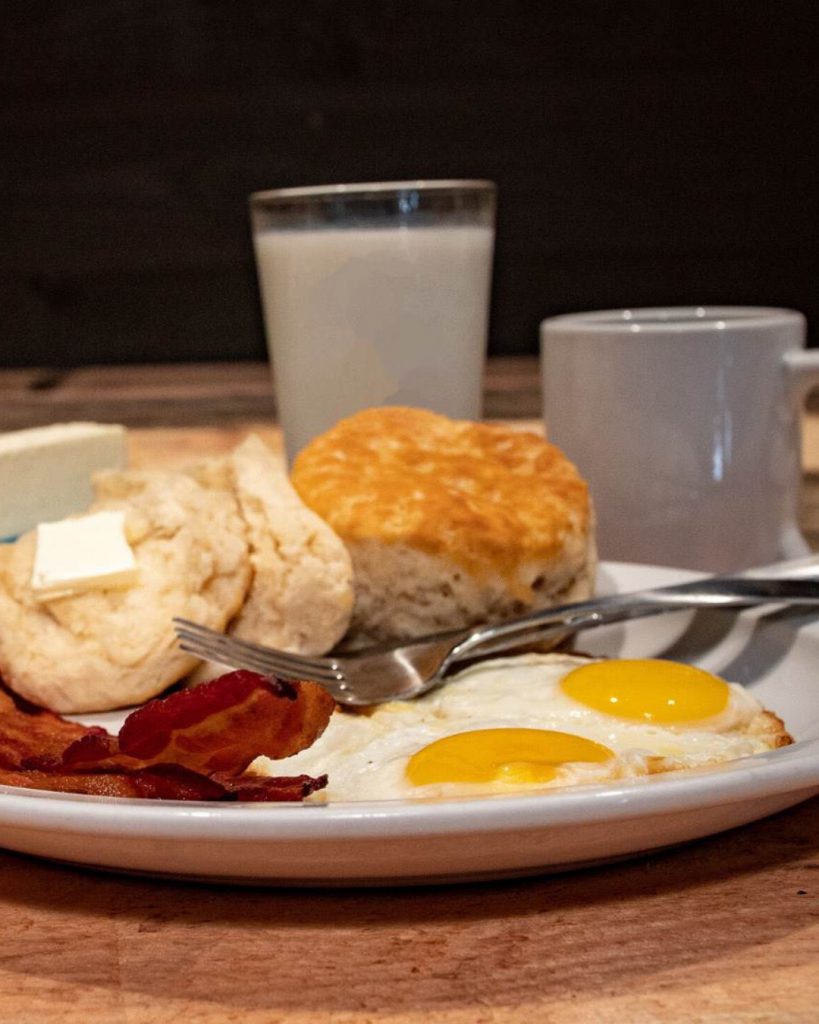 Mercier Orchards is known for their scrumptious apples and that's exactly what their bakery & cafe focus on! Warm butter biscuits with apple butter, fried cinnamon apples, an apple house burger, and even an apple cider donut sandwich- which is applewood smoked bacon, a folded egg, and maple syrup all wedged between two perfect apple cider donuts. Wow!! Come for breakfast or lunch between 9am-1pm for amazing, mouthwatering options. Then after your meal stay for dessert! We southerners love to fry things right? Well you haven't lived until you've tried one of their fried pies! They come in all kinds of flavors: apple, blueberry, strawberry, chocolate, coconut and many more! You won't leave Mercier Orchards hungry that's for sure! And before you go check out their cidery and market, to bring home even more goodies!