Cozy up this fall with a nice warm beverage from one of our local coffee shops. A delicious latte or cappuccino is just the pick me up you need on those chilly fall mornings. And with fun and tasty fall flavors like pumpkin spice, hazelnut, apple, s'mores and cinnamon you'll be in the fall spirit in no time! Check out some of our favorite local coffee shops below.
*Cover Photo Courtesy of Mountain Mama's Coffee Lounge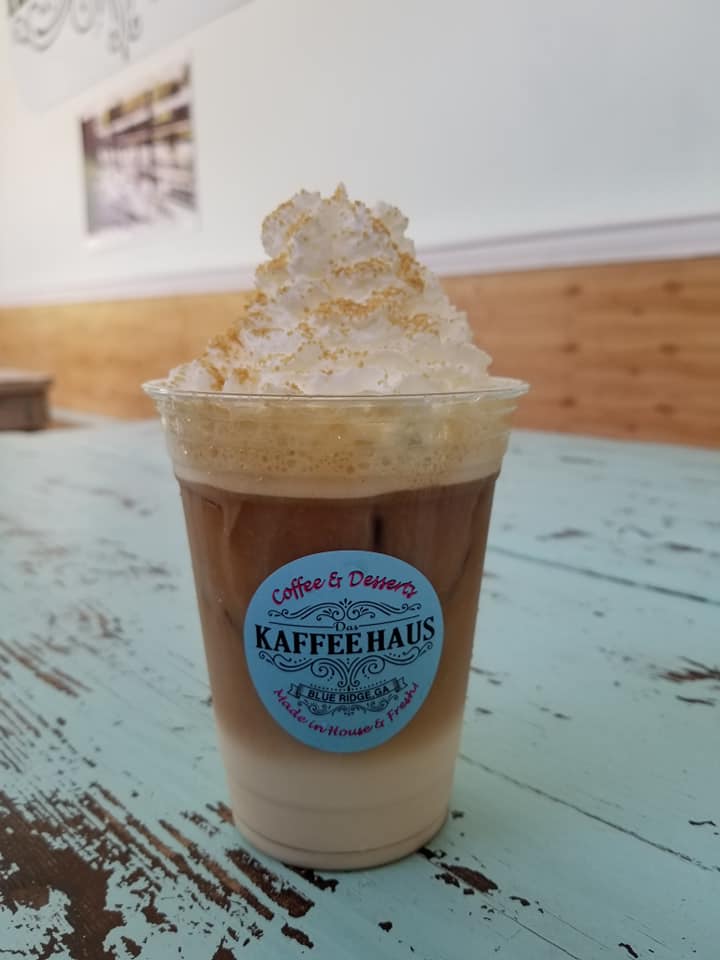 You don't have to go far to enjoy European delicacies and coffees, check out Das Kaffee Haus in Downtown Blue Ridge! Here you can indulge in a variety of traditional European coffee delights, like espressos and cappuccinos, crafted from their exclusive European blends. Not only do they have a wide selection of European coffees, but you can also enjoy some of your fall favorites like the S'mores Latte and the Maple Vanilla Latte. You can even take home a bag of their beans and brew your own coffee in the comfort of your cabin. We love waking up at the cabin with a fresh pot of coffee from Das Kaffee Haus and then heading to the porch to take in the beautiful mountain views. Or you can enjoy the coffee right in store or admire the fall scenery around town from their outdoor patio. While their main focus is specialty coffee, they also offer a limited assortment of delectable desserts, pastries, truffles, and bagels. Conveniently located in the heart of Downtown Blue Ridge you can quickly drop in, grab a cup of joe, and then continue your shopping adventure.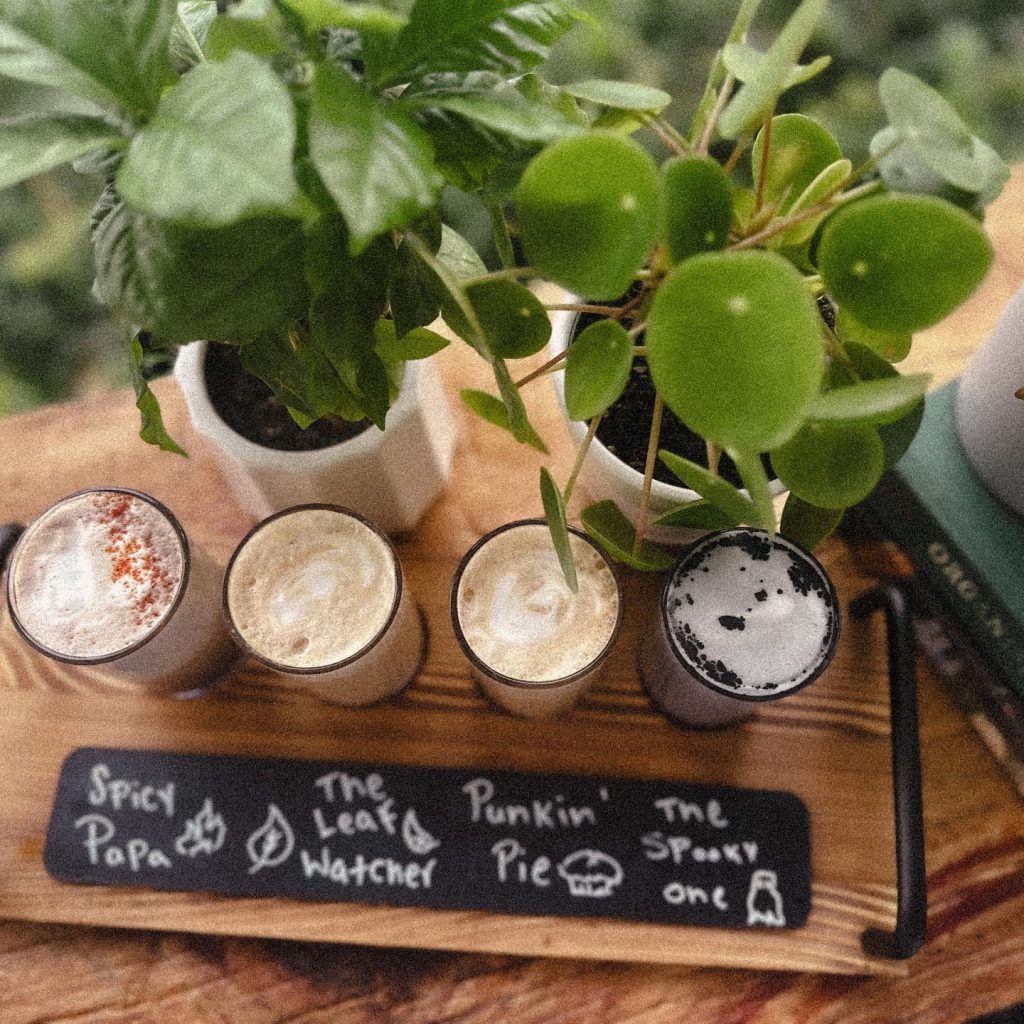 You'll love Blue Ridge's newest coffee shop, Mountain Mama's Coffee Lounge! This trendy coffee house and lounge is located next to the Blue Ridge Inn and they are partnered with our friends from Folk Collaborative. As you step through the doors you'll immediately notice the warm & cozy atmosphere, with an adorable sitting area with books to read while you sip on your coffee, a large fireplace in the back, and a beautiful mountain mural on one of the store walls. Once you've taken it all in step up to the counter and order your coffee, and be sure to pair it with a tasty treat like one of their homemade bagels. This fall some of their amazing, specialty drinks are The Leaf Watcher, which includes espresso, apple, and hazelnut and the Pumpkin' Pie, which includes espresso, snickerdoodle, and pumpkin. They even have a fun Halloween beverage, The Spooky One, which includes espresso and activated charcoal. Not looking for a caffeine boost? No problem, Mountain Mama's also offers hot teas and mushroom steamers. Make sure to drop by Mountain Mama's this fall for a good drink and a relaxing time!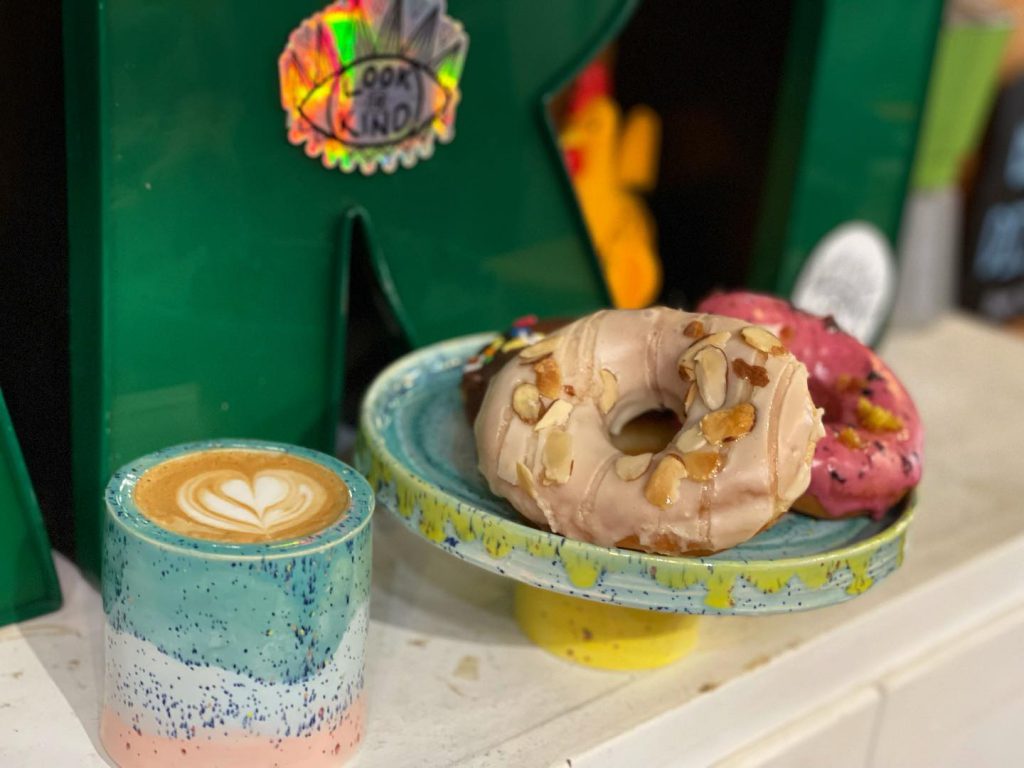 Not far from Blue Ridge, in the charming town of Ellijay, sits Ellijay Coffeehouse. Located just off Mainstreet, you can get some shopping done downtown and then stop in for a nice cup of joe. Enjoy a wide variety of coffee drinks from lattes and mochas, to cappuccinos and americanos, to drip and French press; there's something for everyone here. They also offer a selection of teas, smoothies, and Italian sodas. Pair your warm beverage with a delicious pastry or panini for lunch, and unwind for awhile. And before you go you HAVE to try one of their amazing donuts, yum! Ellijay Coffeehouse's doors are open every day from 7am to 5pm.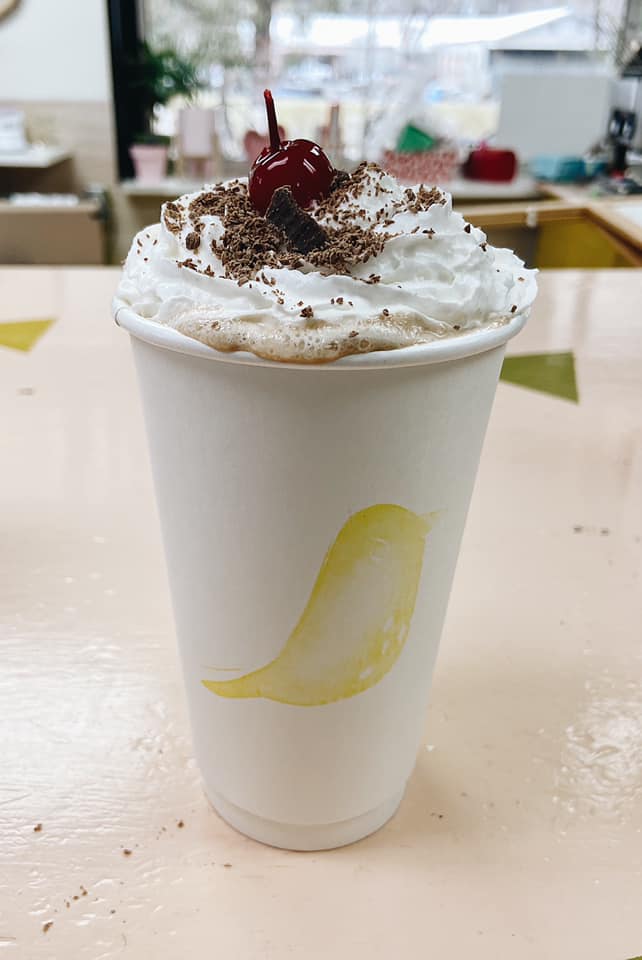 Head to the state line and enjoy your cup of coffee in two states at once! Yellow Bird Coffee Shop, sits on the state line between the twin cities of McCaysville, GA and Copperhill TN, alongside the peaceful Ocoee River. This charming coffee shop offers a wide range of classic coffee options, including cappuccinos, mochas, lattes, drip coffee, and more. And during the fall you can enjoy pumpkin spice lattes, apple cider, and hot cocoa as well. Don't forget to pair your coffee with a sweet treat like a muffin, donut, or yogurt. And if you're in a hurry Yellowbird Coffee Shop even has a drive thru window to get you in and out quickly.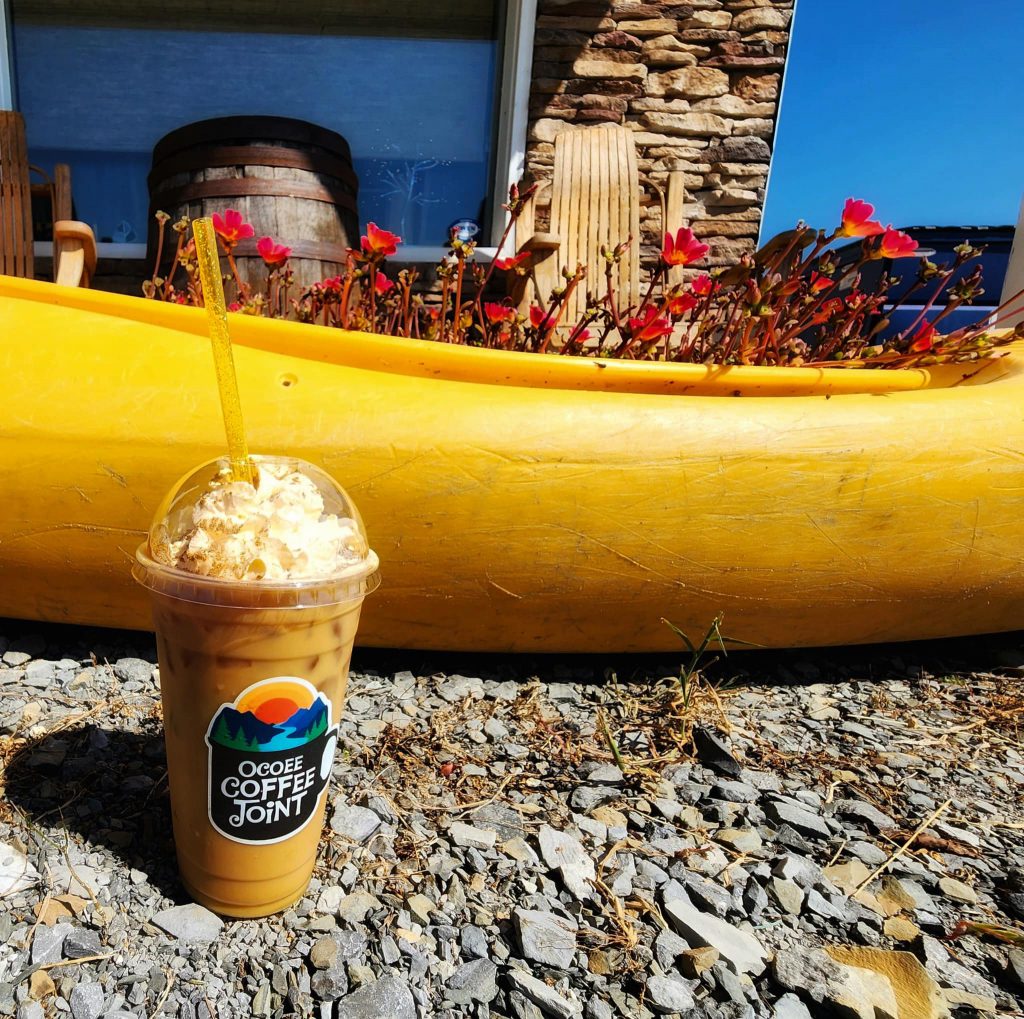 Venture across the state line to Ocoee Coffee Joint, located inside the Ocoee Botanicals brick-and-mortar shop in Ocoee TN. The Ocoee Coffee Joint partners with the Mahalo Coffee Roasters to create delicious coffee drinks and exceptional bean varieties. This water sports themed coffee bar pays homage to the variety of water activities, like kayaking and whitewater rafting, that you can enjoy on the famous Ocoee River nearby. When you stop in for a cup of a joe you'll find all your standard coffee drinks like lattes, cold brews, and espressos and a wide variety of house made syrups that can elevate your coffee to the next level! They also offer teas, energy drinks, mocktails, and liquid IVs to hydrate you for your next whitewater adventure! Before you hit the rapids, make sure to head to the Ocoee Coffee Joint for all the caffeine and energy you need for your busy day on the Ocoee!