Soak up some rays and enjoy that summer breeze in Blue Ridge at these awesome waterfront restaurants. Sip on fruity cocktails and look out over the water as you enjoy your delicious meal with a view!
*Cover Photo Courtesy of Boat Dock Bar & Grill
Blue Ridge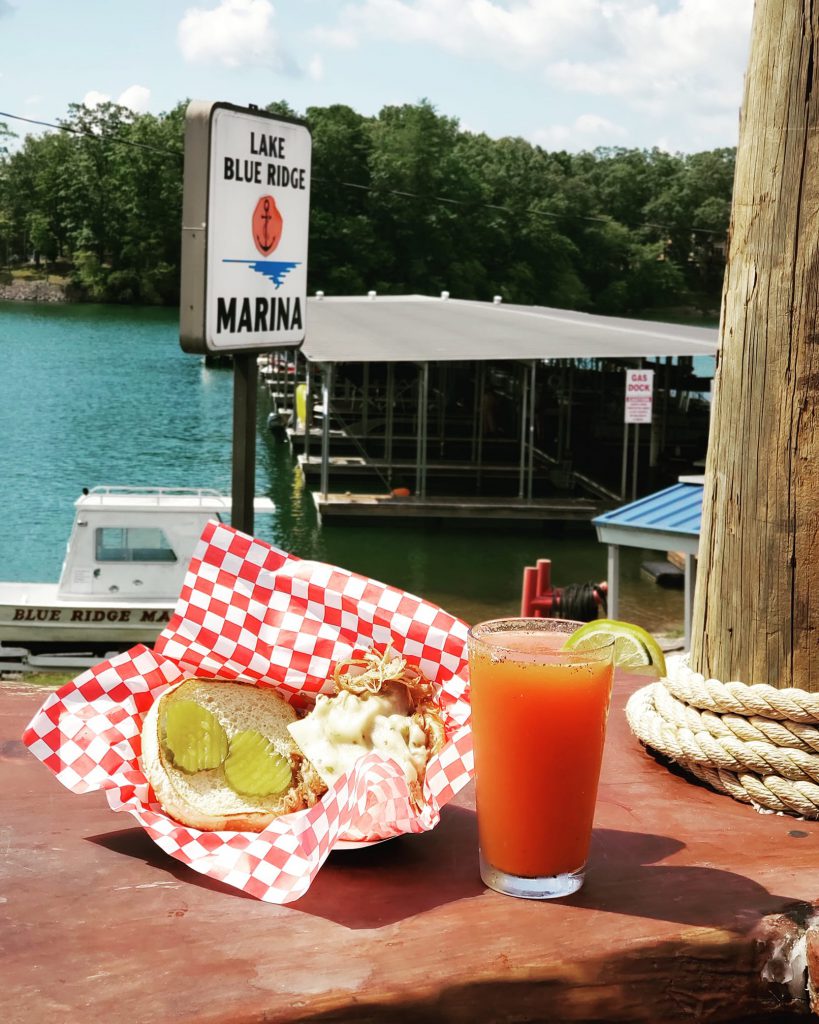 Cocktails, live music, good food and amazing views of Lake Blue Ridge? Sign us up! At the Boat Dock Bar & Grill at Lake Blue Ridge Marina you can find all that and more, all summer long! Feast on your favorite comfort foods like shrimp, buffalo chicken wraps, burgers and more. And pair your meal with a refreshing, fruity cocktail that will taste all the sweeter after a busy day on the lake! We especially love the Blue Ridge Boat Wreck and the LBRM Ridge Runner cocktails. On weekends you can expect wonderful entertainment by the lake with live music from great local artists. And what makes Boat Dock Bar & Grill even better is that they allow for your favorite four legged companions to accompany you! If you're looking for lakeside dining where humans and their pups are welcome then Boat Dock Bar & Grill is the place for you!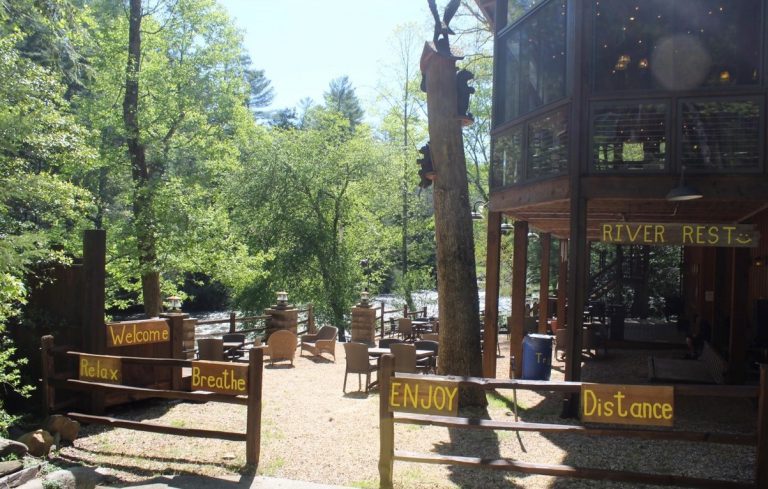 There's no better place to find some of Blue Ridge's famous trophy trout then at Toccoa Riverside Restaurant! Take in the views of the beautiful Toccoa River from the deck as you sit back and try all the tasty flavors of fried trout unique to the area. Not only can you find incredible trout dishes here, but the Toccoa Riverside Restaurant also offers award-winning steaks and seafood. Start your meal with a plate of Cajun Popcorn or the Smoked Trout for a taste of Blue Ridge. Then for the main course enjoy options like Filet Mignon, Baby Back Ribs and Fresh Local Rainbow Trout, prepared to your liking – be it fried, boiled, or smoked. Then after your meal, you can hit the river and go for a tubing or kayaking adventure down the Toccoa! Visit the Toccoa Riverside Restaurant for a riverside dining experience like no other.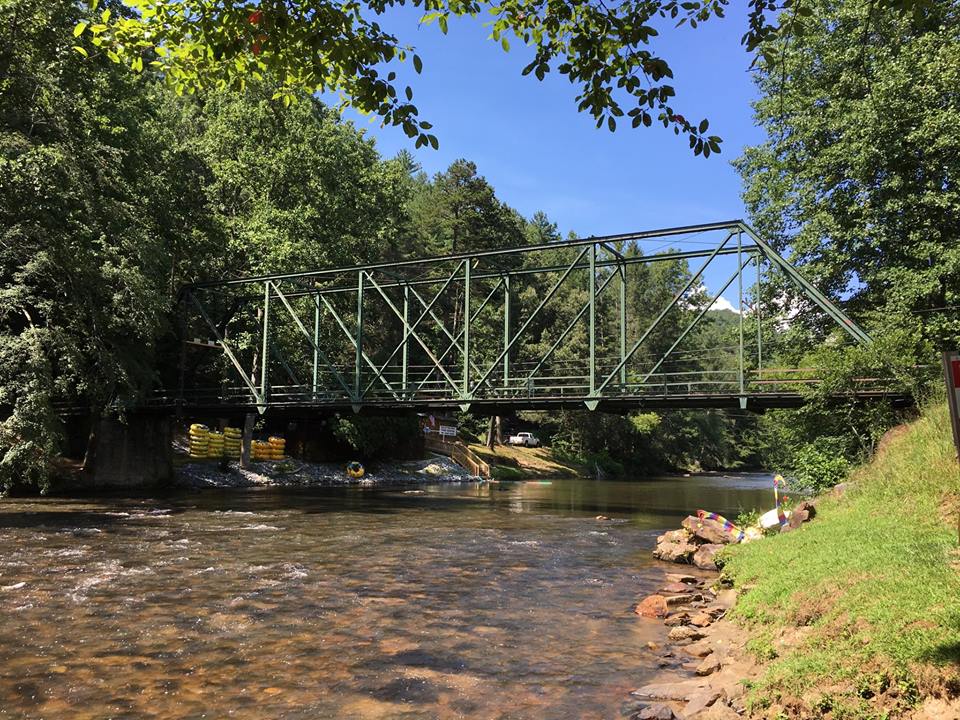 Exploring the Aska Trails and need a pit-stop? Then stop by Iron Bridge General Store & Cafe in the Aska Adventure Area, located right across from the Shallowford Bridge on the Toccoa! This cafe has everything you need for a quick pick me up during your outdoor adventures; grab a bite to eat, stock up on everyday needs, or pick up a cool new Blue Ridge tee; they've got it all! But if you're looking for food, Iron Bridge General Store & Cafe has a wide selection of options like burgers, sandwiches, wraps, salads, pizza, wings, and more! They even offer breakfast Tuesdays-Sundays from 8am-10:45am. And right from the shop and cafe you can look out and see the Toccoa River and the Shallowford Bridge; which is a cool old steel bridge that was built in 1918. Take a break from your hiking, biking, or boating adventure and stop on by Iron Bridge General Store & Cafe for the best adventure fuel!
Copper Basin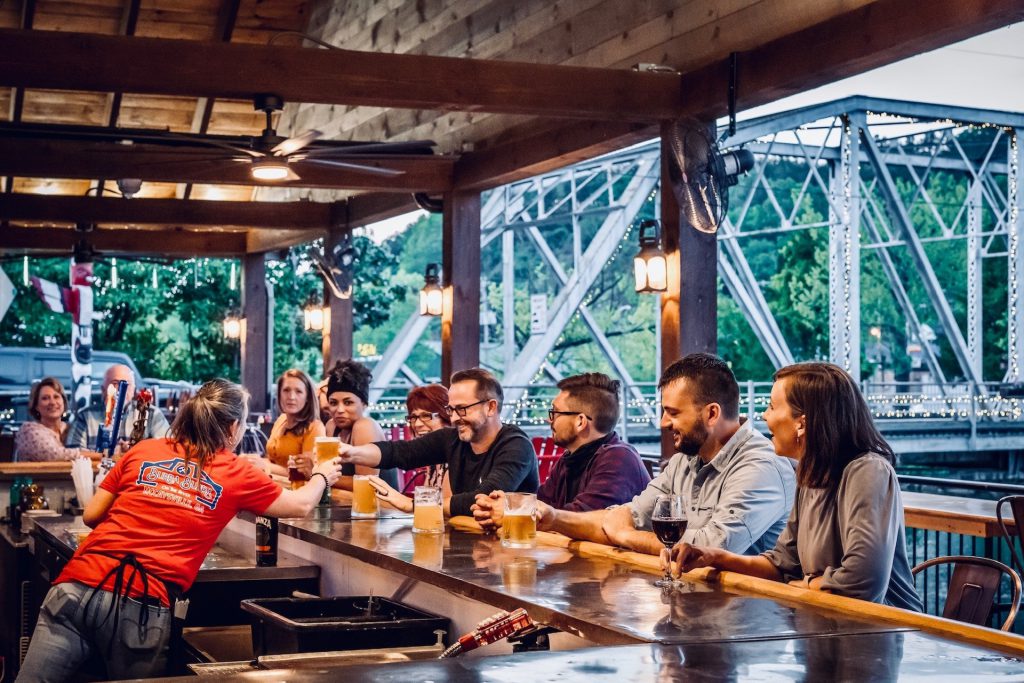 Just over the state line in the Copper Basin sits Burra Burra on the River, a riverside restaurant with delicious American eats and great views of the famous Steel Bridge and Toccoa River from their expansive deck. Over the years, Burra Burra has become a crowd favorite of many of our guests and a staple of the Copper Basin. From seafood and steaks to burgers and sandwiches, to all your favorite comfort foods; Burra Burra has a little something for everyone! And be sure to pair your meal with a craft brew or glass of wine. You'll love taking in the views of the bustling small town and the rushing river below, while you catch up with your loved ones over a good meal. So what are you waiting for? Visit Burra Burra today!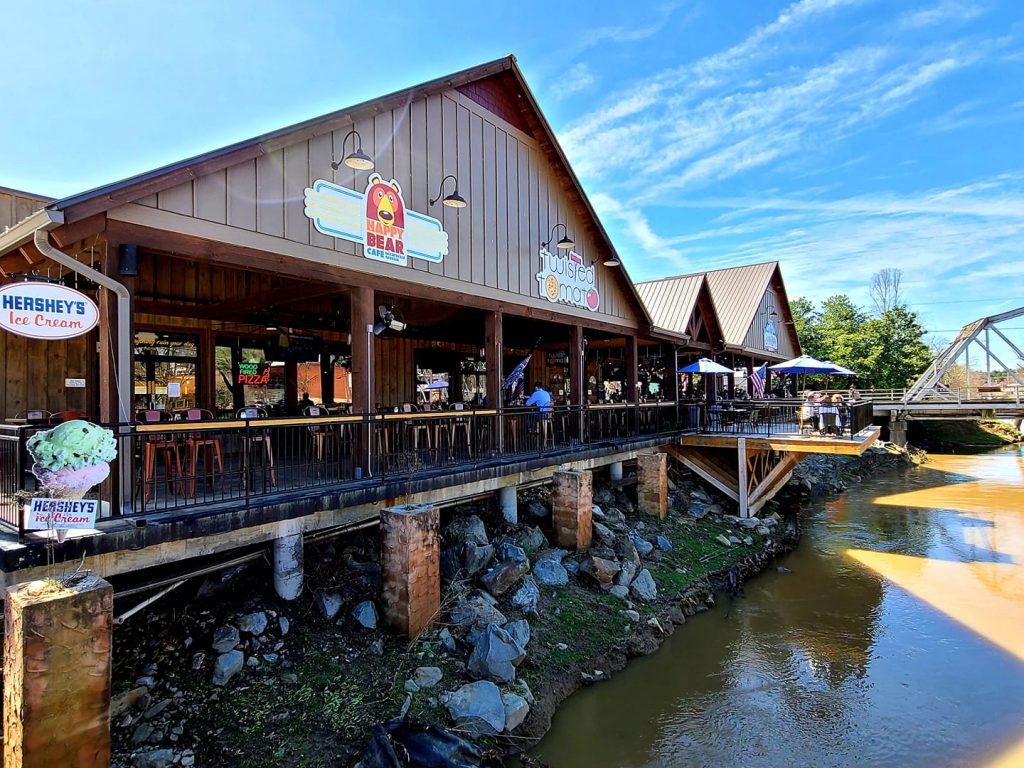 Pizza lovers will love Twisted Tomato! This wood fire pizza restaurant sits right next door to Burra Burra and has amazing views of the Toccoa as well! And their pizzas are as warm & cheesy as they are delicious! All their pizzas are made fresh daily with the finest ingredients, delivering authentic and high-quality cuisine to the heart of the Copper Basin. You can choose your favorite slice from their pizza menu or create your own with a variety of fun & unique toppings. They also offer calzones and salads as well as wine, beer, and cocktails to pair with your favorite Italian dish. Get ready to grab a slice and enjoy a night out on the town at Twisted Tomato!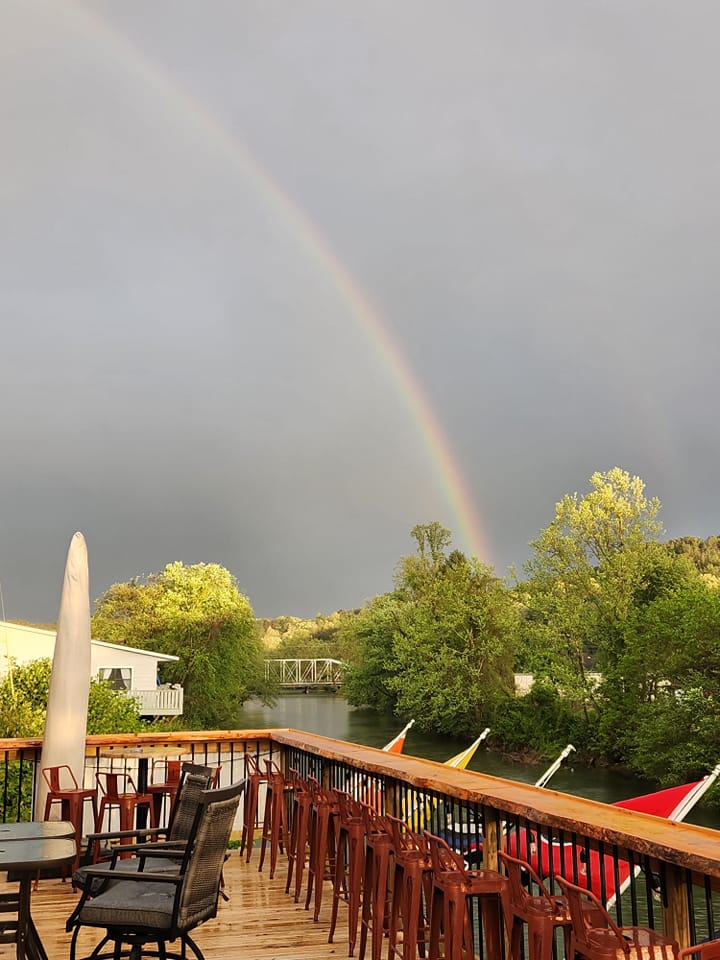 For great drinks and a view you can't find anywhere else check out The Waterfront Bar, across the river in Copperhill, TN! When you dine here you dine in style; you'll sit high above the Ocoee River on their expansive deck with amazing views of the Copper Basin below. Not to mention the atmosphere here is sure to keep you coming back for more! It's always 5'oclock at The Waterfront Bar with amazing specialty cocktails like Oh Me, Oh Mai Tai or Chesney on the Beach. And when you're ready to dig into some food you'll have a great selection of traditional Sicilian cuisine prepared with a unique Southern twist. For great drinks, delicious food, and a fun night out with friends be sure to check out The Waterfront Bar!