Labor Day weekend is typically summer's last hurrah. Visitors flock to the mountains to escape the southern city heat, hoping to "chill" before the final quarter of the year kicks into full gear. (Yikes, only 12 weeks till Christmas? Say it isn't so!)
Whether you came to be entertained, experience the great outdoors or just eat and drink your way through these three days, we wanted to give you a heads up on what's happening over this holiday weekend. If the event is kid-friendly we've noted it with a KF seal.
Grape Stomp Festival
One of the most iconic episodes of the I Love Lucy Show was the show where Lucy and Ethel take a job in a vineyard stomping grapes. It is impossible not to belly laugh your way through this episode, and Paradise Hills Winery Resort in Blairsville, offers you an opportunity to experience this adventure at their 6th Annual Grape Fest, Saturday, August 31st.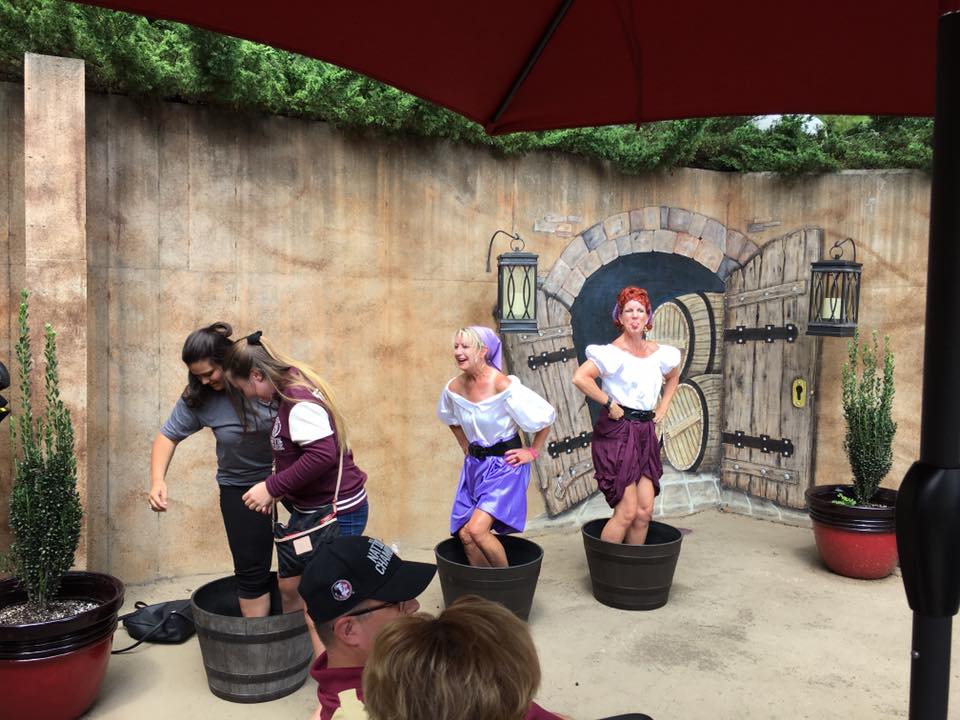 Join the fun staff at this mountain top winery for live music all day, grape stomping at 2pm & 4pm, a kid's craft corner, local craft vendors and delicious wine & craft beer, too. Local BBQ food will be available for purchase. They'll be having an "I LOVE LUCY – Look-alike Contest" at 2pm and 4pm. Wine Prizes for best costume! You don't want to miss this fun time (KF). Admission is just $25 per person includes a souvenir glass and a basic tasting. Click here for tickets.
Everybody Loves Opal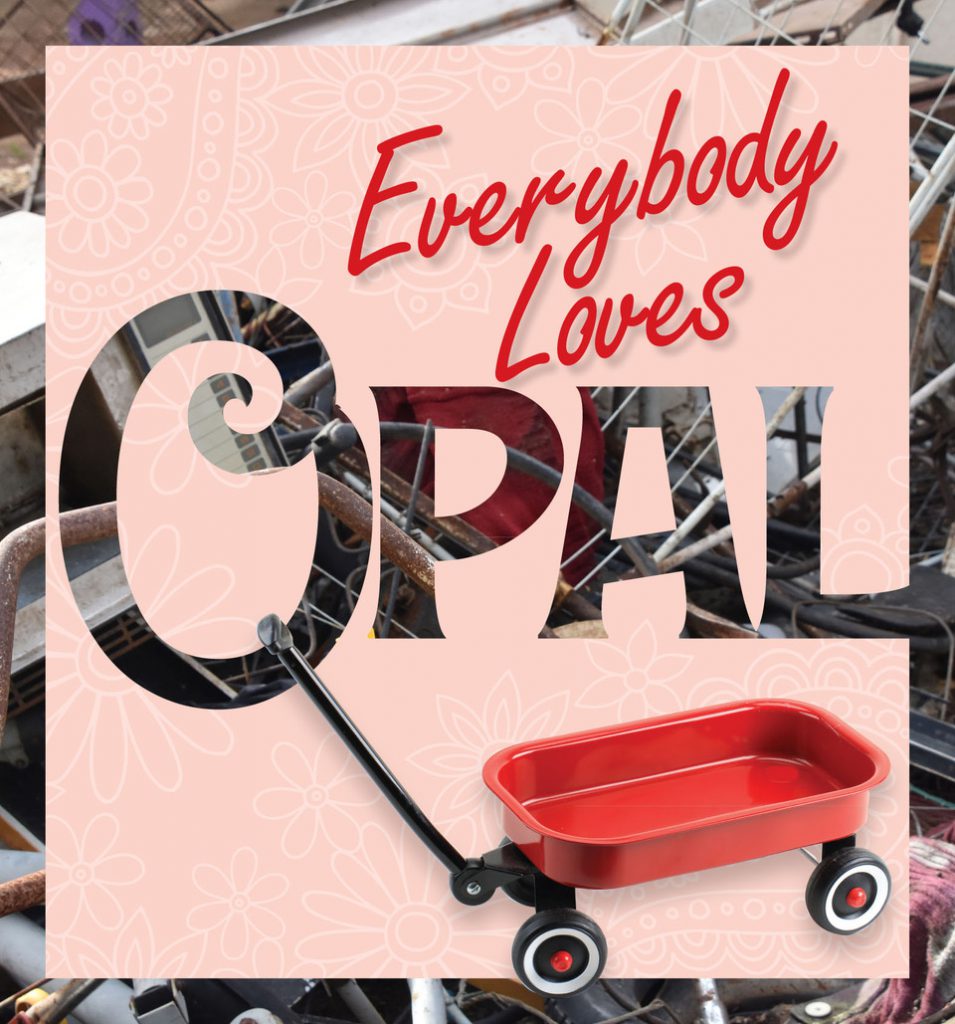 It's not just Lucy that everyone loves. Opal is a middle-aged recluse living in a tumbledown mansion in the edge of a municipal dump. Enter three vagabonds who try to swindle this kind-hearted optimist. The laughs are plenty and the joyfulness of this cast will make for one of your fondest theatrical experiences. Presented all weekend long at the Blue Ridge Community Theater, Blue Ridge GA. Click here for tickets.
U-Pick Apples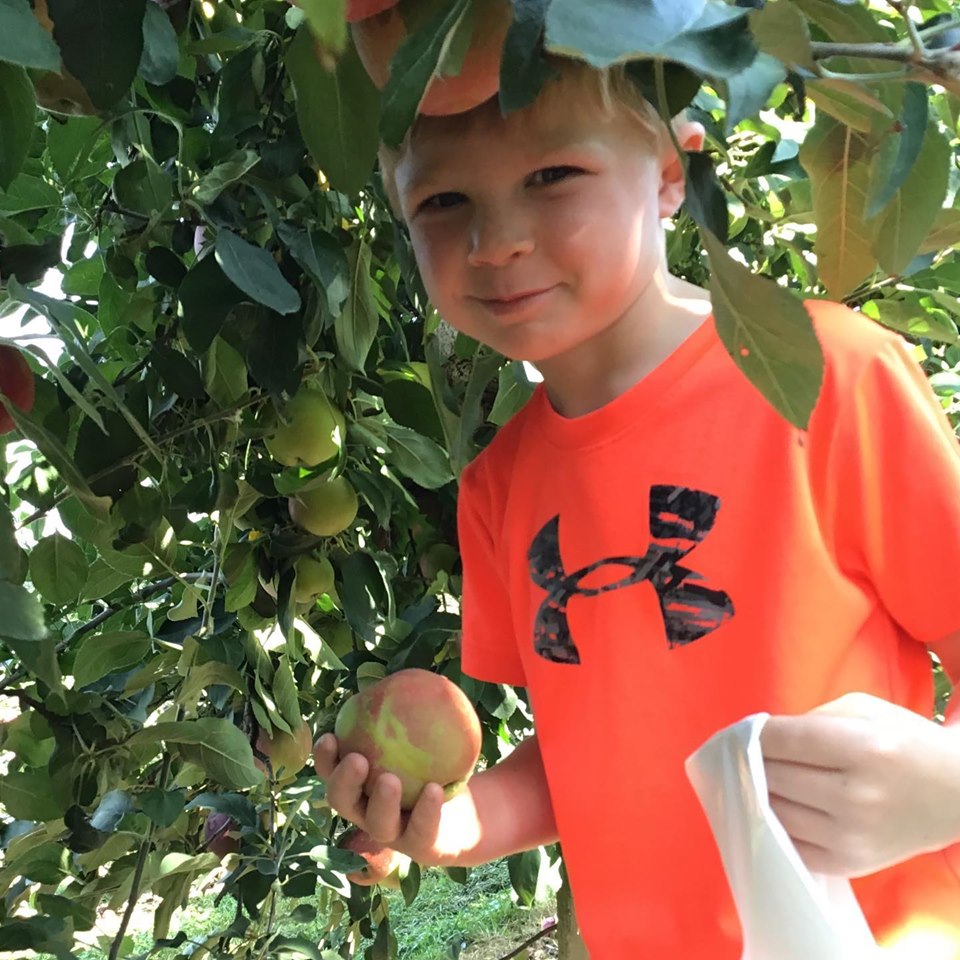 Enjoying the fresh air and summer breezes in the mountains is one of life's greatest pleasures. Labor Day Weekend is the start of one of our annual visitors favorite family traditions and outdoor activities, Mercier's Orchards U Pick Apple season. For more details, visit their website here. (KF)
5K & Fun Run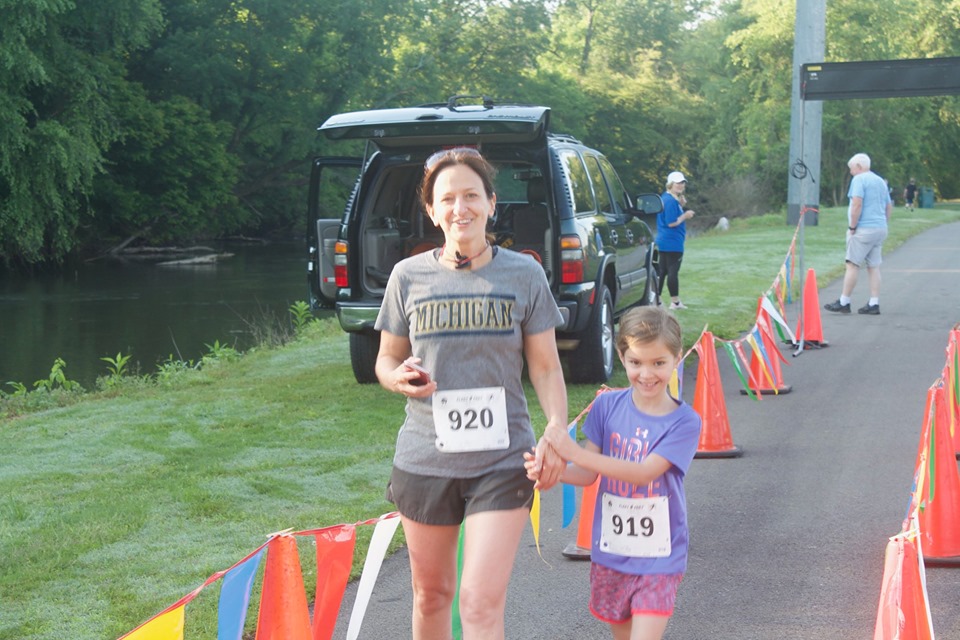 If you are looking for a more challenging outdoor time before the summer ends, than you might want to rise very early on Labor Day and participate in the 3rd Annual River Run 5K and Fun Run at Horseshoe Bend Park in Mineral Bluff, GA. Sponsored by the Boys & Girls Club of North Georgia, Race Day Registration and Packet Pickup begins at 7am with the 5K race starting at 8am and the fun race at 8:30am. Bring the kids to participate, too! Awards will be presented to Overall Male/Female and top three male/female runners in 5 year age groups beginning at 10 years old and under through 75 and over. Click here for registration information. (KF)
Race Time

If you like your outdoor entertainment to be loud and dirty, then you might want to head over to the Blue Ridge Motorsports Park on Saturday night, Aug 31 for the UCRA 3K to Win. A night at the racetrack is fun for the whole family! (KF)
Live Music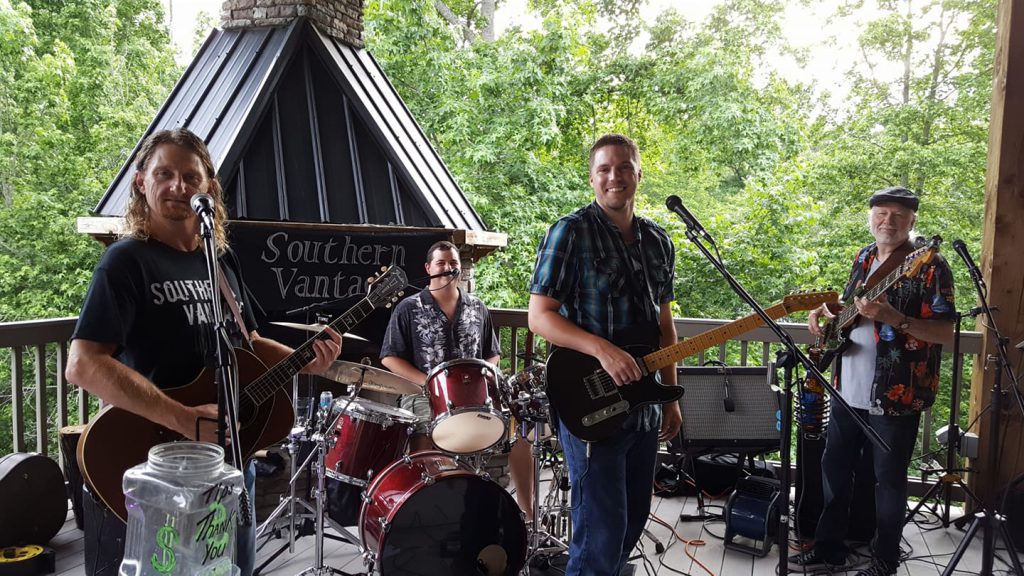 If you love live music then you have some exceptional options this long weekend. Saturday night the Copperhead Lodge in Blairsville is throwing a party and they've invited Southern Vantage to headline. Join this amazing southern rock cover band on the huge veranda/porch at the lodge for drinks, grub, and dance. They cover a variety of genres and hit songs from artists like Haggard, Cash, Waylon, Willie, Skynyrd, CCR, Seger, Blackberry Smoke, Hank Jr., Brooks and Dunn, Garth Brooks, Toby Kieth, Alan Jackson, Chris Stapleton, Luke Combs, Stone Temple Pilots, Sublime, Uncle Cracker and much more. Music begins at 7 pm. Come early, grab a seat and some great grub from the Lodge's award-winning restaurant, The Flying Trout.
BBQ & Gospel Music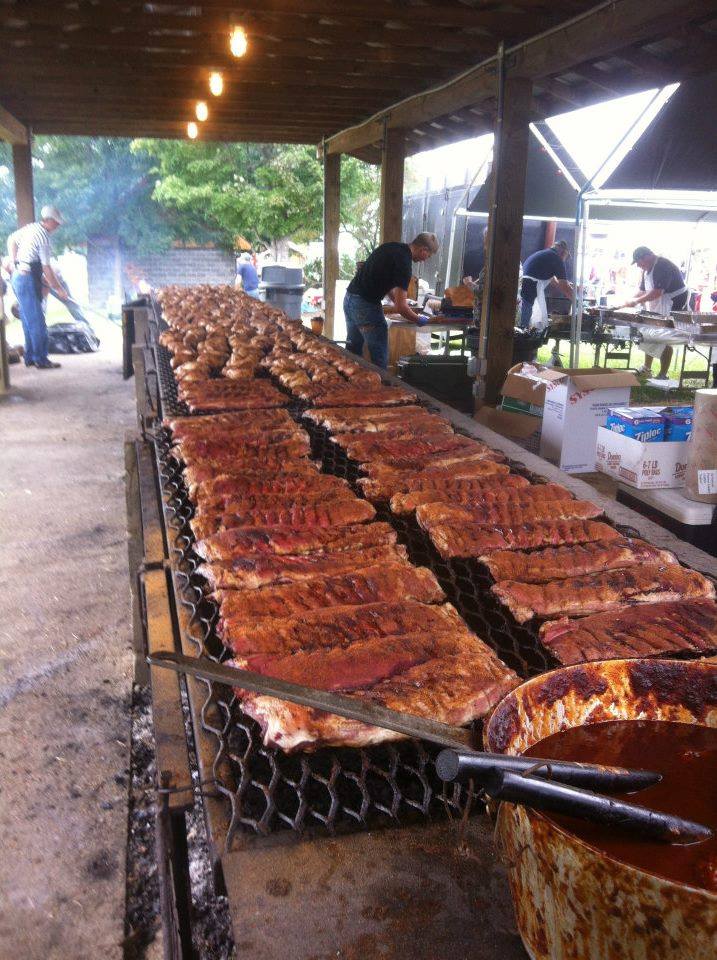 Though Southern BBQ is good twelve months a year, there's something special about smellin' that smoker cooking some tender butts for hours on end. If it's BBQ and good southern gospel that you are yearnin' for, then head into the heart of Blue Ridge for the 39th Annual Labor Day BBQ & Gospel Music Show. If it has thrived for nearly four decades, you know it has to offer the best in music and in BBQ. It's a 3-day event and the public is invited to enjoy all or part of it. On Monday, Sept. 2 from 11:30-6, enjoy the annual Labor Day Bar-B-Q with all the fixings served with Gospel and Blue Grass by tri-state area groups. Presale tickets are available from participating churches, Fannin Chamber of Commerce, and American Wholesale Print Shop. (KF)
Mountain Heritage Festival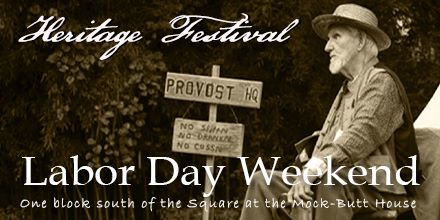 Every Saturday and Sunday of Labor Day weekend downtown Blairsville hosts, the Mountain Heritage Festival. Presented by the Union County Historical Society, the festival celebrates the history and mountain culture of these hills and valleys. Mountain arts/crafts, music, living history activities, demonstrations on quilting, spinning, basket making, chair caning, farm animals, and gold panning, along with activities for children. The activities will be centered around the restored 1861 Payne family log cabin, the Mauney family barn, the Duncan family cabin, and other structures from Union County's past. Festival hours are 9 am to 5 pm on Saturday and Sunday. Admission is free and there's plenty of free parking around the Square. (KF)
Summer's Last Hurrah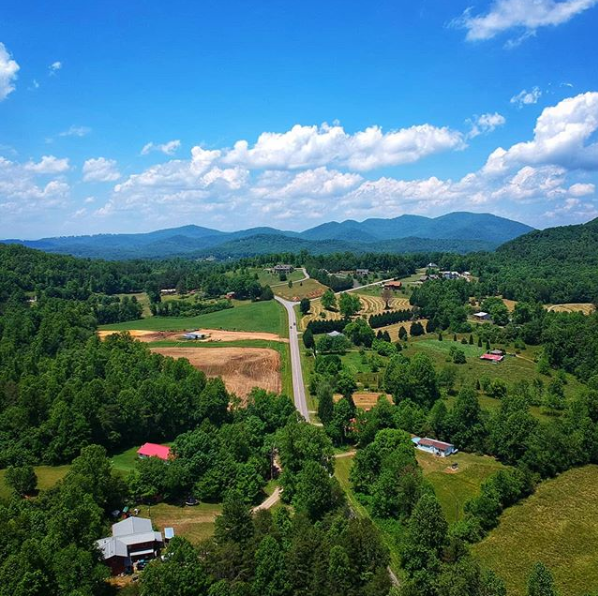 William Shakespeare penned "Summer's lease hath all too short a date." We couldn't agree more. We look forward to seeing you here in the mountains this Labor Day weekend for summer's last hurrah!