Shop like nobody's business in all the wonderful shops located in Downtown Blue Ridge! Pick up something to use in the cabin or something extra special to remember your mountain trip always. We know that Blue Ridge is known for its beautiful mountains and outdoor excursions; but it's also home to countless shops most of which are located right in the Downtown area. Here you'll find a variety of unique and trendy shops like antique shops, art galleries, artisan goods, clothing, outdoor gear, and so much more. It's the perfect place to pick up a souvenir or ten from your Escape to Blue Ridge because not only is there something for everyone, but it's a great way to remember your North Georgia trip! Downtown Blue Ridge has every type of shop you can imagine so the only question is where are you going first? Let us help with our guide of favorite shops.
For the Family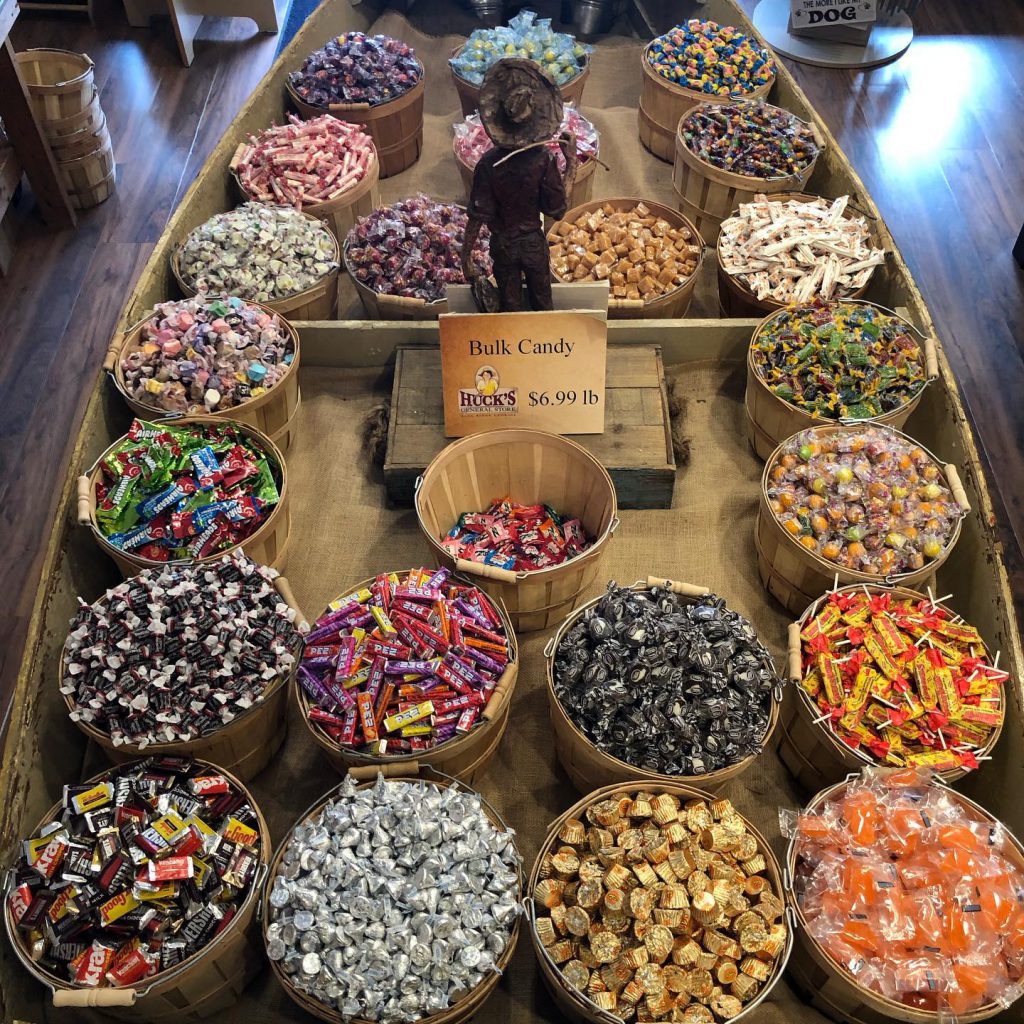 The whole family will love all that Huck's General Store has to offer! Here, you'll feel like you're stepping back into a time of small mountain town shops complete with old school candies, artisan goods, canned & pickled fruits and vegetables, soaps, and more. The kids will love picking out their favorite candies and games; while the adults stock up on snacks, funny signs, and nostalgic gifts. This is also a great place to pick up a Blue Ridge hat or t-shirt! Once you're finished shopping grab your goodies, an ice cold drink, and relax on the back porch rockers while you watch the train pass by.
For the Art Lover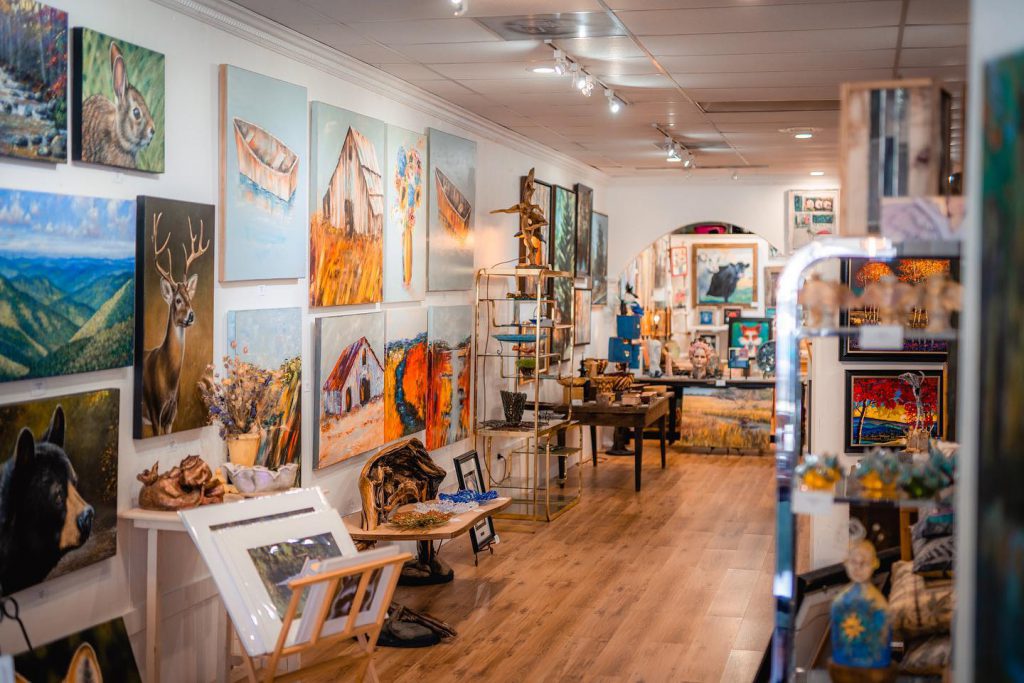 Are you an art lover or just looking for something beautiful to take home with you? Look no further than High Country Art Gallery. The walls and shelves are stocked with paintings, sculptures, jewelry, pottery, and other beautiful crafts. A majority of the art is crafted by local artists from Georgia, Tennessee, and North Carolina. And many of the artists are willing to create a personal piece of your choosing, so you can bring home something extra special. There's always something beautiful and unique to find here.
For the Collector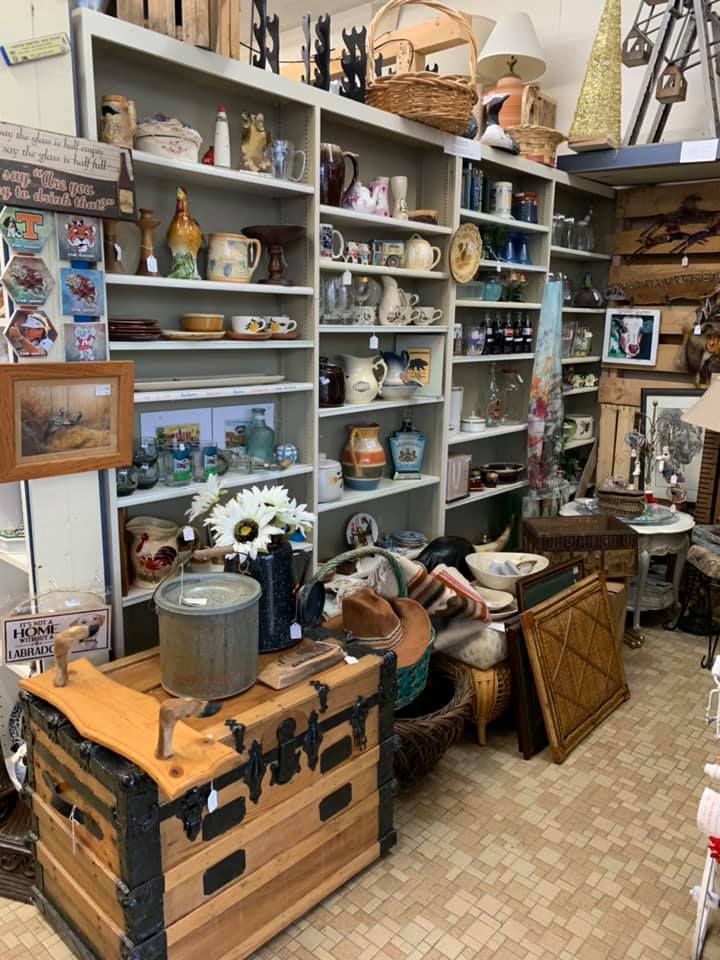 Blue Ridge Antique Mall & Consignment is the place to be for antique lovers! They have a large selection of vintage and unique items; you never know just what you'll find! Deck out your home with everything from furniture to collectibles, textiles to glassware, ceramics to art; they have it all! They also have locally made products, perfect for a mountain souvenir or gift for a special someone back home.
For the Kids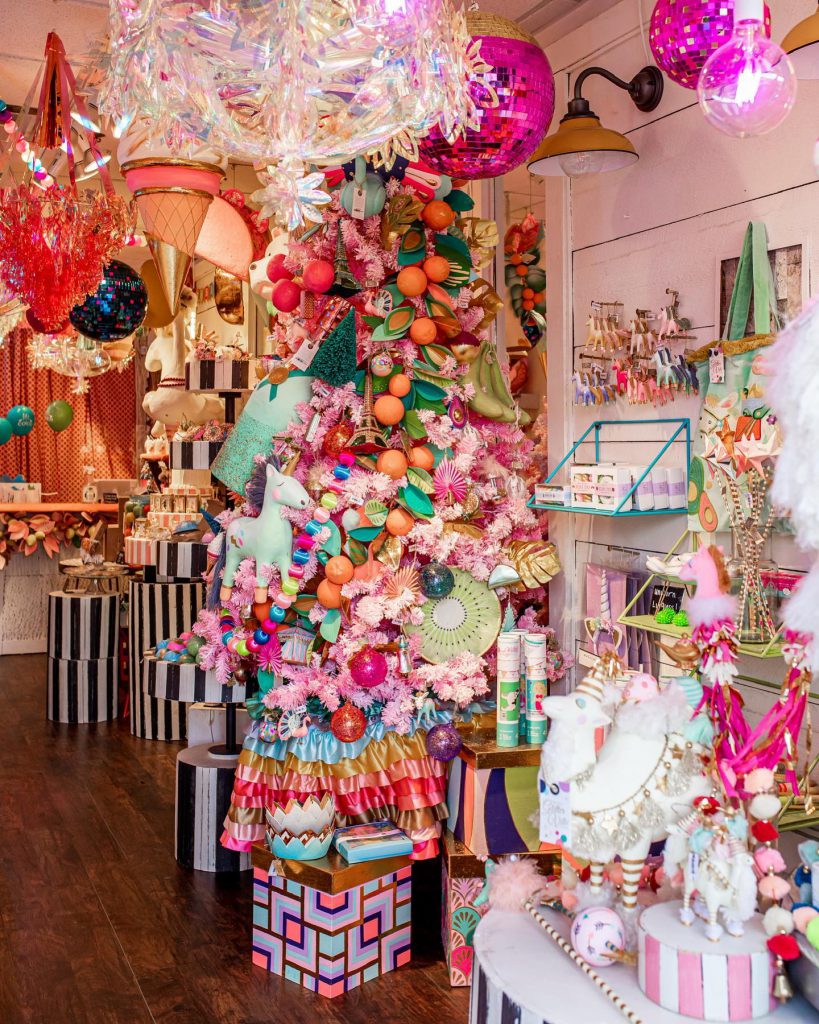 Lily + Coco is a magical & colorful shop that the kids will absolutely love! What fun toys will the kiddos find? How about unicorn themed gifts for your favorite little girl? A slingshot with felt ammo for the boys? Or unique, one-of-a-kind décor for the holidays? Lily + Coco is truly a one of a kind shop filled with "fanciful finds & whimsical whatnots". The kids and you won't be able to get enough of this colorful and super fun shop!
For the Fisherman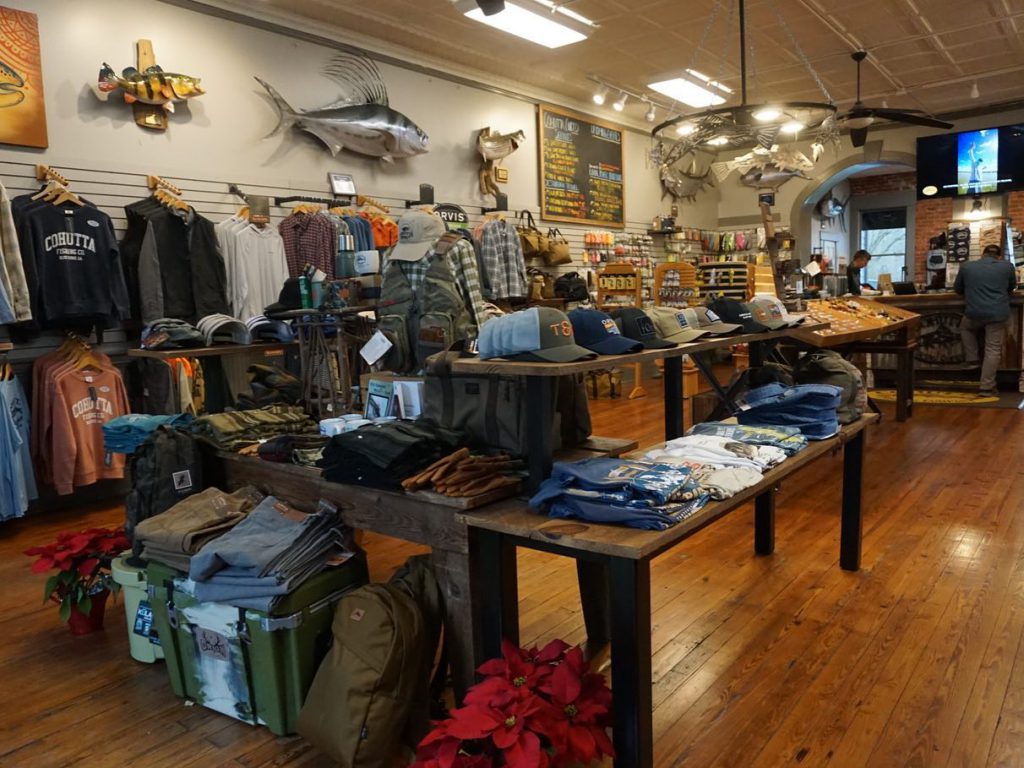 Stock up on your gear and apparel for your next fishing excursion at Cohutta Fishing Company! They don't coin the phrase "Your Local Fly Fish Shop" for nothing; they have everything you'll need to get out on the water like fly rods and reels, packs and luggage, fishing vests, boots, apparel and more. Pick up your gear and then book a guided fishing trip on the Toccoa River! Cohutta Fishing Company's excellent staff provides great service both in the shop and on the water.
For the Ladies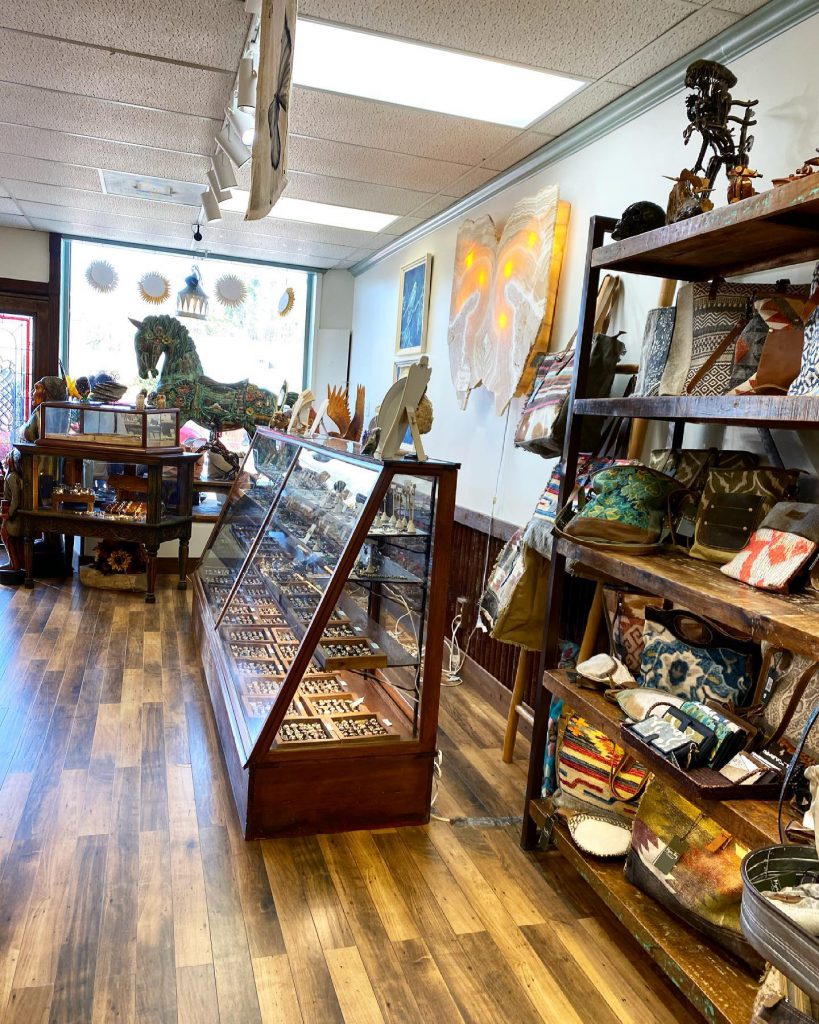 If you're looking for cute accessories and apparel for you next night out then check out The Owl's Nest of Blue Ridge. They have everything from jewelry, gemstones, purses, shoes, t-shirts, and more. With all kinds of beautiful bling and accessories your new look is sure to be the talk of every get together!
For the Men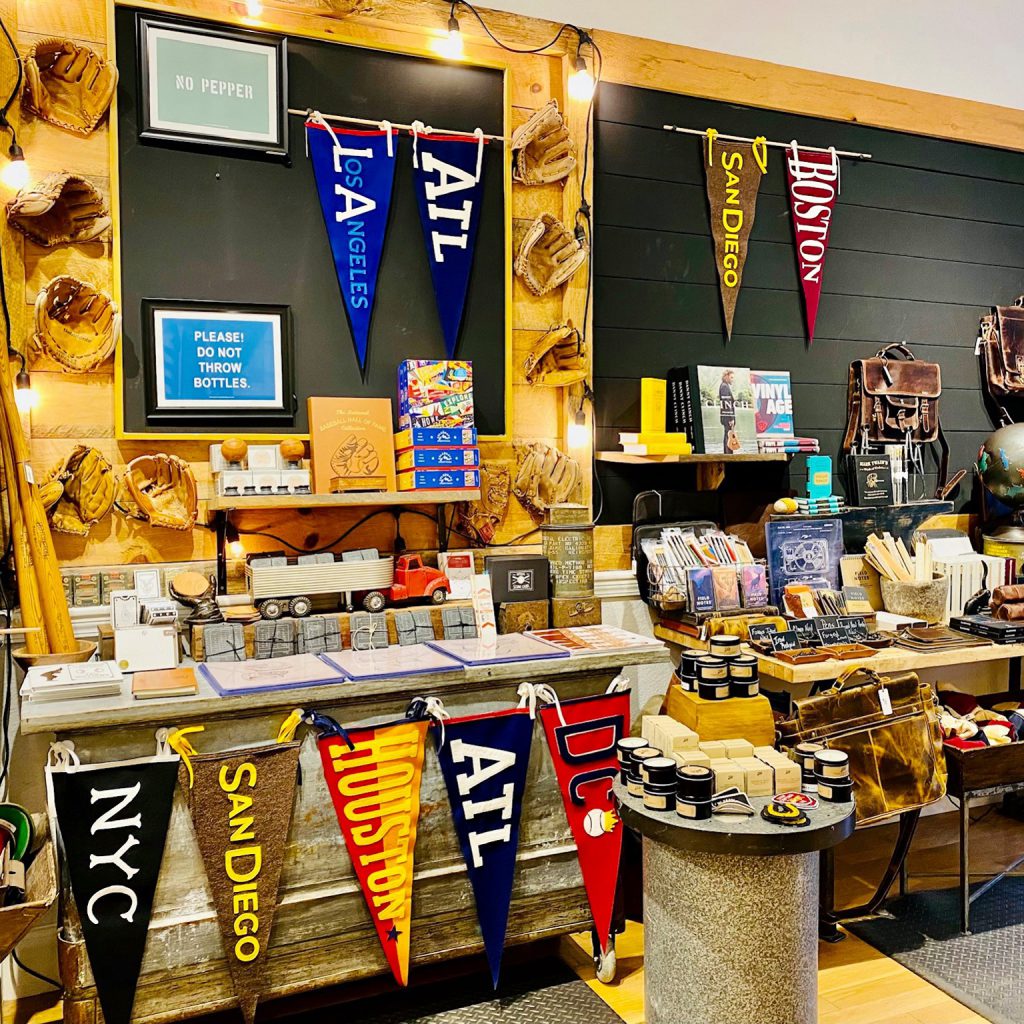 The guys like to look good too! So men be sure to check out OAR Finer Goods, an accessory shop for modern gentlemen. They have everything from men's jewelry, ties, socks, books, fun trinkets, novelty gifts, and more. Some of their brands include Fulton & Roark, Brackish Bowties, Studebaker Metals, and OAR leather goods. Dress to impress at your next special occasion!
For the Foodie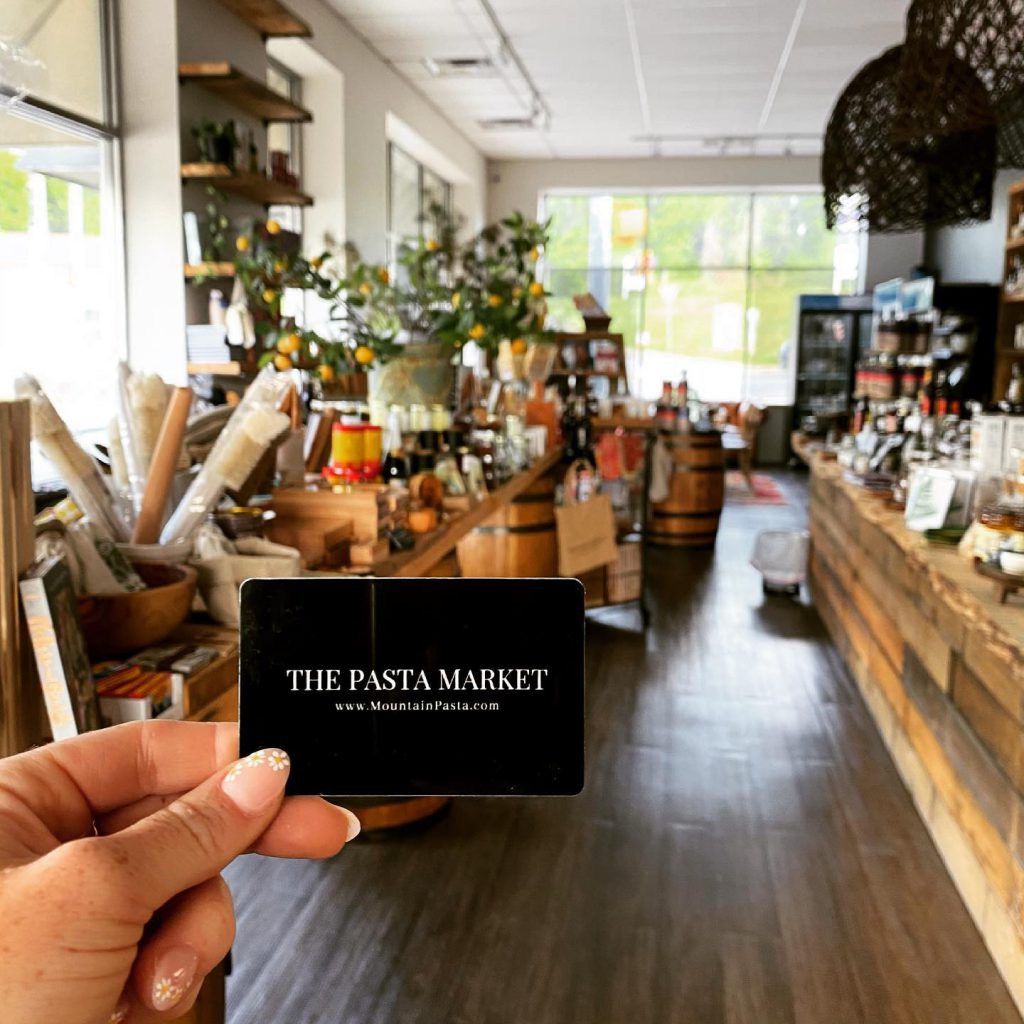 The Pasta Market has everything you could possibly imagine from pasta, sauces, wines, seasonings, baked goods, candles, kitchen & home items and so much more! They even have a secret wine bar where they offer wine tastings and tapas-style platters. And they also now offer charcuterie boards and cannolis to enjoy in the shop or on the go! Pick up something amazing to use in a family dinner at the cabin or bring it home to remember your special trip.
For the Furry Friends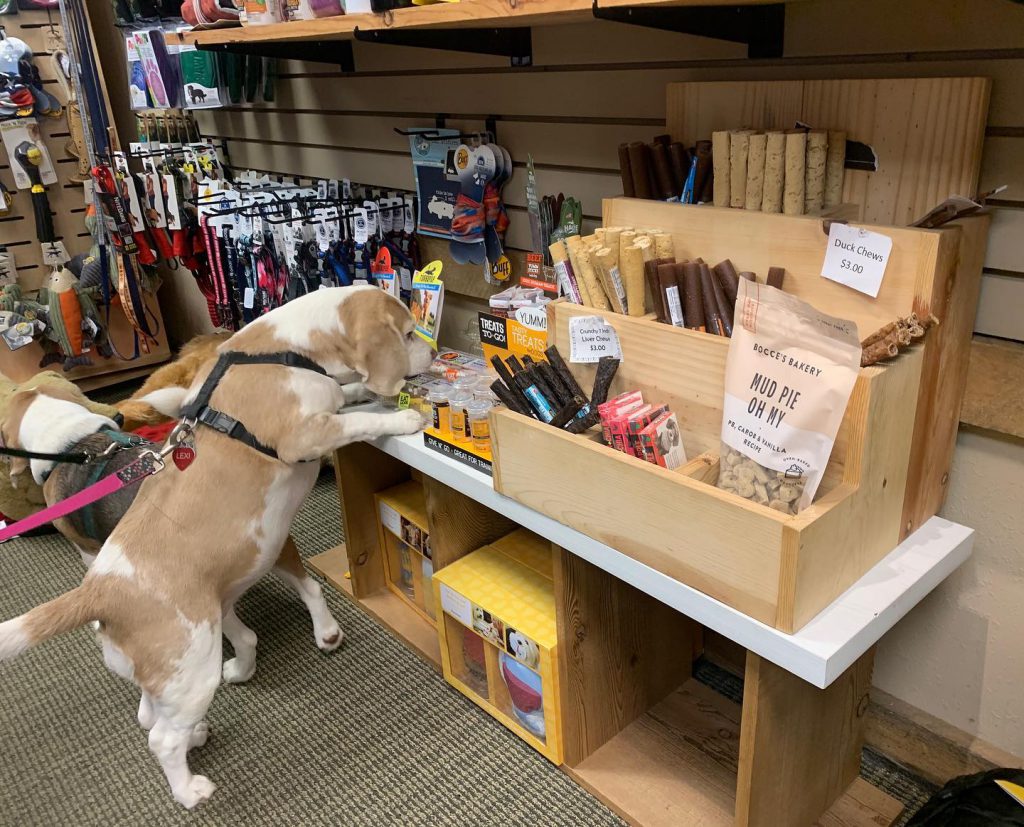 Not only does Blue Ridge Adventure Wear have plenty of apparel and outdoor gear for the whole family but they also have treats and toys for your favorite furry friends! They've got everything your dog could need from toys, treats, collars and leashes, fun dog themed shirts for you, and even dog friendly donuts! Your dog will love exploring the mountain trails near our dog friendly cabins and the gifts you so thoughtfully picked out for them at Blue Ridge Adventure Wear!