What Mom really wants for Mother's Day might surprise you. It rarely has to do with those lovely wrapped little boxes from the jewelry store. And it has less to do with gift certificates to get body maintenance done, like massages and manicures.
It was 50 years ago that this iconic ad first ran. "Calgon, take me away". It still epitomizes what every Mom wants and needs – time away from the daily grind, if even for just time for a private, quiet bath. So, this Mother's Day we think we can help you with giving Mom that Calgon moment she'll remember for many years to come.
Mom with Little Ones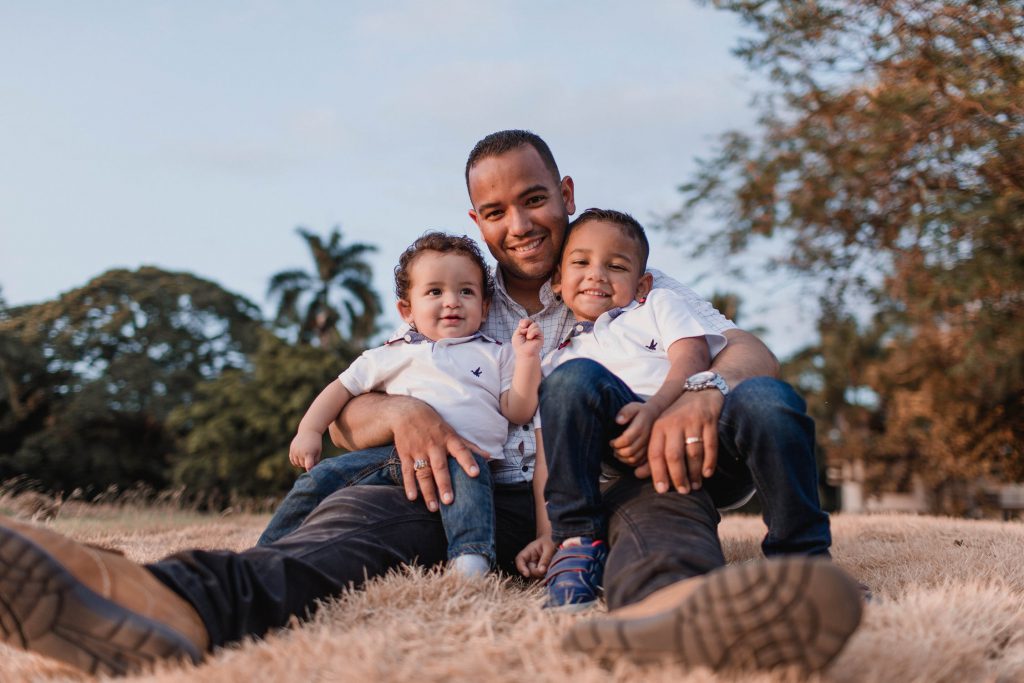 Mom is rising close to noon and not hearing a peep. As she clears the cobwebs from her sleep, she realizes that she woke in the cabin they came to last night. Oh, the bed felt so luxurious, and somehow, she was the only one in it. Next to the bed is a note from hubby. "The kids and I are gone for the day. White wine in the fridge with brie, apple, and crackers. The hot tub is waiting for you. Don't forget your book at the bottom of the suitcase. We'll see you at 6. Bringing dinner with us. Relax and enjoy the solitude. You deserve this. You're the best Mom in the world. We love you." She looks out over the magnificent view of the mountains from her bedroom window. This is the best gift I could ever imagine, she thought. Six hours later the gang rolls in, running into her arms to tell her all about their visit to Lilly Pad Village, where they gem mined and went trout fishing. After a great boxed dinner from Blue Ridge Mountain BBQ was consumed, they all packed up to head to the Swan Drive-in Theater for a nostalgic experience watching the 21st-century Avengers on the outdoor screen. (Did you know that you can choose from 177 of our properties that have at least two bedrooms and a hot tub?)
Mom with Teen-agers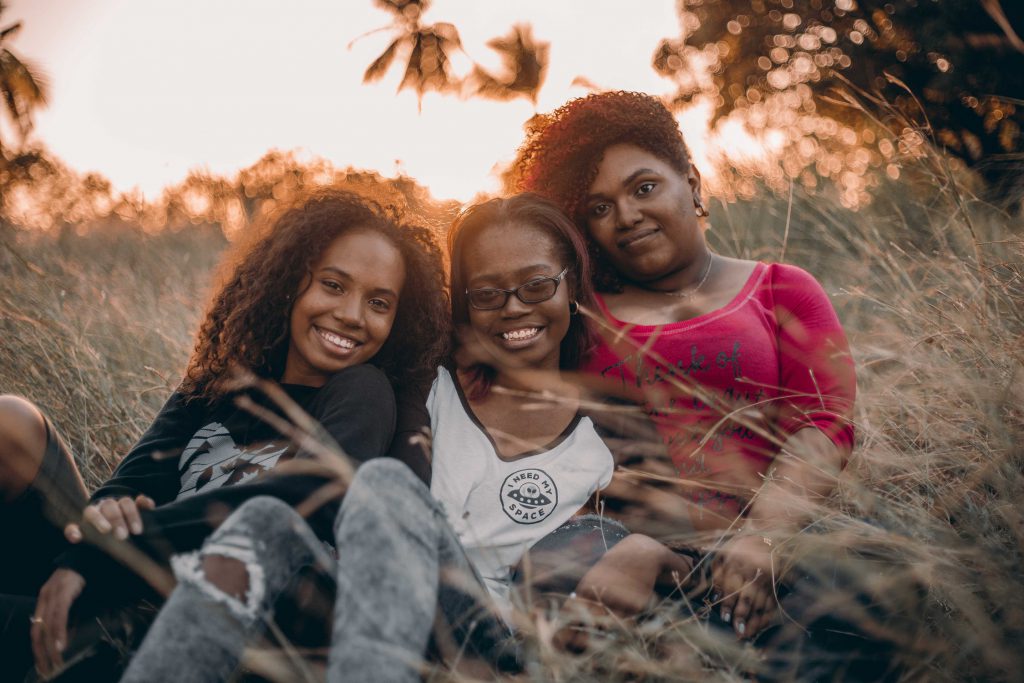 Mom marvels at how they are growing and maturing. She realizes that in just a few short years they will be leaving the nest. She wants to make these times away to the mountains something special for them all to remember. They all agree that ziplining had been on their bucket list. But first, while the day was still cool, they'd challenge themselves to trek on the swinging bridge across the Toccoa River. After an afternoon of adventure, they pull up to the Rum Cake Lady's outdoor dining. Mom loves Cuban food, and they sit at the picnic tables all sharing their menu picks, joyful and tired. When they get back to the cabin, the fire pit is lit, the oldest son brings out his guitar, the youngest starts to make S'mores. Mom gazes at her family in the glow of the fire and wonders how she got to be the luckiest Mom in the whole world. (Thirty-eight of our rentals have either fire pits or outdoor fireplaces. Which one would your family choose?)
Mom with Grown Daughter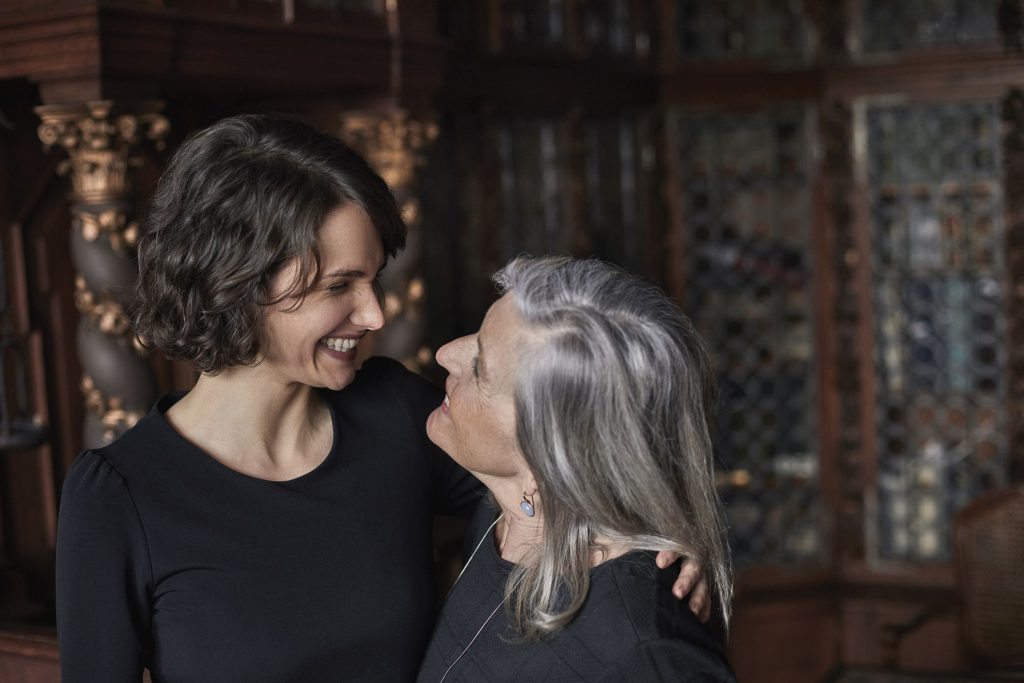 Every Mom feels the same way once their chicks have grown and flown the coop. They yearn for one on one time with them again. When her daughter texts her to ask if she'd like to spend the weekend with her in the Blue Ridge Mountains, Mom searches to find an emoji that can express her excitement. She ends up sending 10 happy faces, and the words, "yes, yes, YES!". Saturday it's a quick, trouble free keyless entry into their little lakefront cabin and off to the Himalayan Salt Caves for a 45-minute session of pure bliss, relaxing in zero gravity chairs, listening to soft music in a stress-free environment. After, they head into downtown Blue Ridge and make a stop at Blue Ridge Booksellers. As different as they can be in many respects, Mom and daughter share a love for vintage bookstores. With just enough time, they make their reservation at Harvest on Main for a relaxing evening of fine dining. Back to the cottage, another glass of wine to top off the evening and a wonderful heart to heart chat on the porch overlooking the moonlit lake. They sleep in late, pack up their things, close the door behind them and take a lovely drive out to Mercier's Orchards for brunch and then to pick strawberries together, a memory they share from a Mother's Day trip 20 years before. Now, they head home and banter back in forth as to whether it's biscuits or pound cake that will host these sweet, juicy berries.
We think everyday should be Mother's Day! Thank you to all the wonderful Moms who celebrate their families with us throughout the year. We hope your Mother's Day is a Calgon day for you!