Summer is in full swing in Blue Ridge and that means there's so much fun to be had under the hot summer sun! Spend your days on Lake Blue Ridge and your evenings listening to live music at our local breweries & wineries. And on weekends take in a festival or two! See what June has in store for you in Blue Ridge and the surrounding North Georgia area:
Community Quilt & Fiber Arts Exhibit
June 1st-June 30th
Location: The Arts Center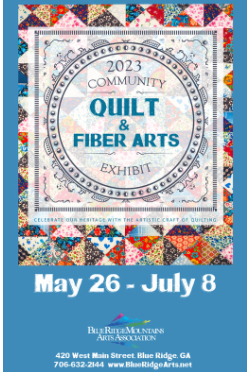 Admire beautiful hand made quilts and celebrate our mountain heritage at the Art Center's Community Quilt & Fiber Arts Exhibit. The gallery will be covered in both traditional and non traditional quilts as well as a wide array of fiber arts. The exhibit runs from May 26th-July 8th.
Live Music at Grumpy Old Men Brewing
June 1st-June 30th
Location: Grumpy Old Men Brewing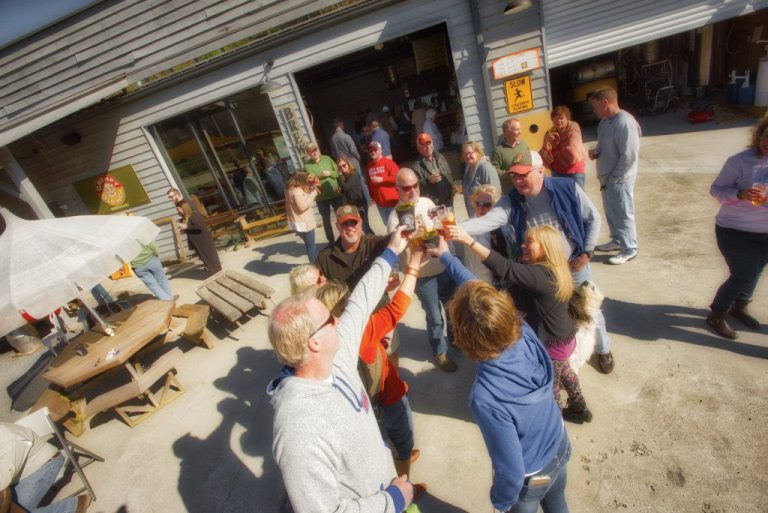 Stop by Grumpy Old Men Brewing Thursdays to sing along to your favorite songs for karaoke night! And drop by select Fridays & Saturdays from 3pm-6pm for great drinks, great music, and a great time. With indoor and outdoor seating available you can even bring your dog to join in the fun! Enjoy delicious fare from the ever-changing food trucks, while you listen to some fantastic local artists! And on Monday nights come on out for SINGO and Thursday nights is Karaoke!
June 1st: Karaoke
June 2nd: Blue Lava
June 3rd: David Cheatham
June 8th: Karaoke
June 9th: Doctor Paul
June 10th: Get Skewers-Brazilian Food Truck
June 15th: Karaoke
June 16th: David Welch
June 17th: Get Skewers-Brazilian Food Truck
June 18th: Community BBQ
June 22nd: Karaoke
June 23rd: Travis Bowlin
June 24th: Randeaux's-Cajun Food Truck & Karaoke
June 29th: Karaoke
June 30th: Get Skewers-Brazilian Food Truck
Pickin' In The Park
June 1st-June 29th
Location: Horseshoe Bend Park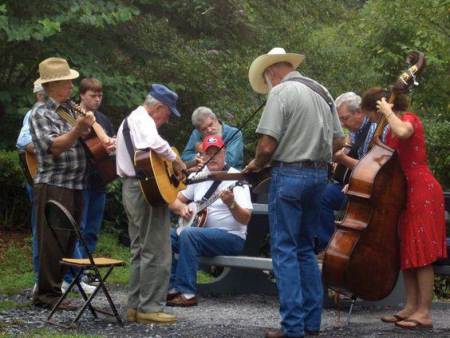 Every Thursday night at 6:00pm, May-September visit Horseshoe Bend Park in McCaysville, GA for live music and picnicking by the Toccoa River. Picnic tables are available but feel free to bring a picnic blanket and lawn chair as well. Admission is free so bring the whole family to enjoy!
Live Music at Bear Claw Vineyards & Winery
June 2nd-June 30th
Location: Bear Claw Vineyards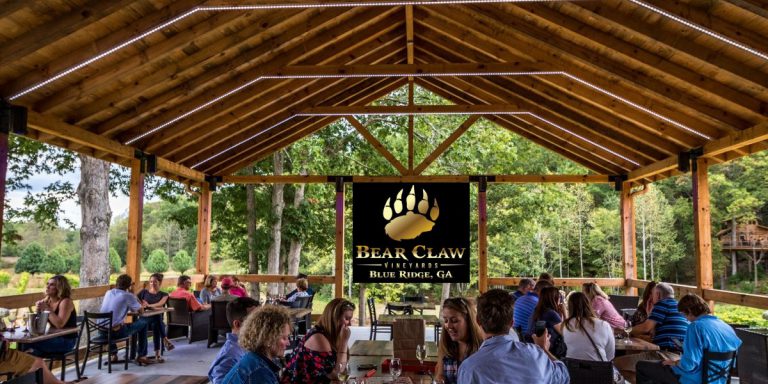 For award winning wine, live music, and food truck Bear Claw Vineyards is the place for you! Join them every Friday, Saturday, and Sunday for live music and food trucks. Kids and dogs are welcome too!
June 2nd: Russ Still
June 3rd: Rose Brown & Derek Edwards
June 4th: Gavin Powell
June 9th: The Shetlands & Aspen Lee
June 10th: Travis Bowlin from Nashville
June 11th: Gregg Erwin
June 16th: Hunter Flanagan
June 17th: David Welch & Rob Grater
June 18th: The Shetlands
June 23rd: Aspen Lee
June 24th: Travis Bowlin from Nashville
June 25th: Gregg Erwin
June 30th: Hunter Flanagan
Live Music and Food at Fannin Brewing Company
June 2nd-June 24th
Location: Fannin Brewing Company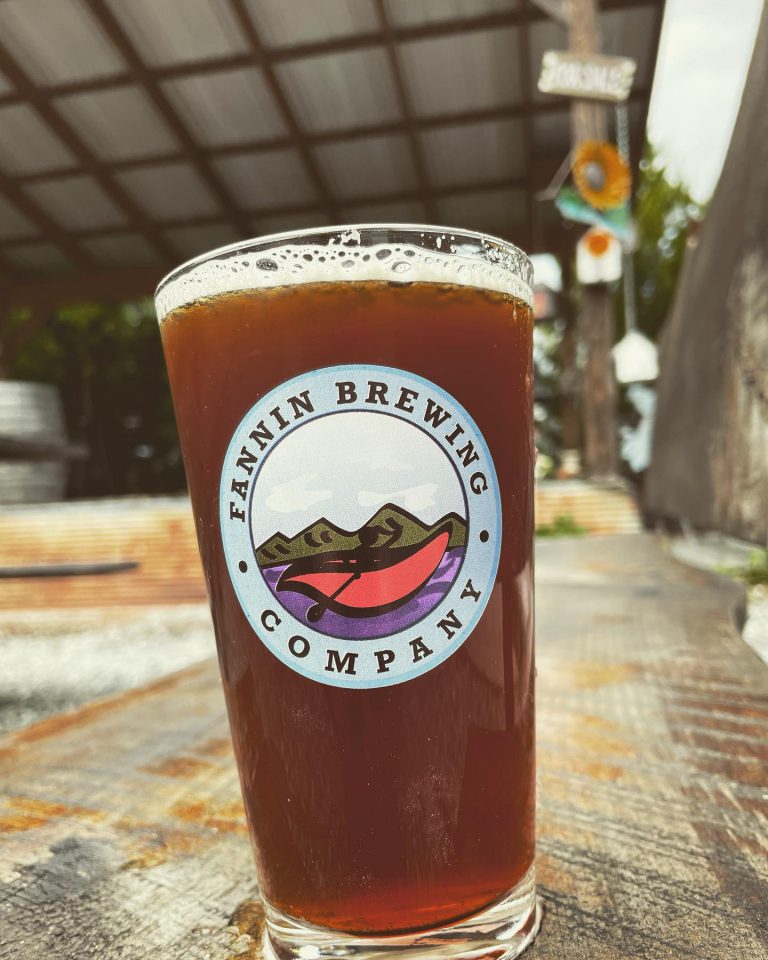 There's always fun to be had at Fannin Brewing Company in Downtown Blue Ridge! On weekends they have live music, food trucks, beer, and lots of fun! Grab a beer, some eats, and enjoy the show!
June 2nd: Resin Pour Art Class
June 17th: Two Moos Coffee and Creamery
June 24th: Get Skewers
Live Music Fridays at Crane Creek Vineyards
June 2nd-June 30th
Location: Crane Creek Vineyards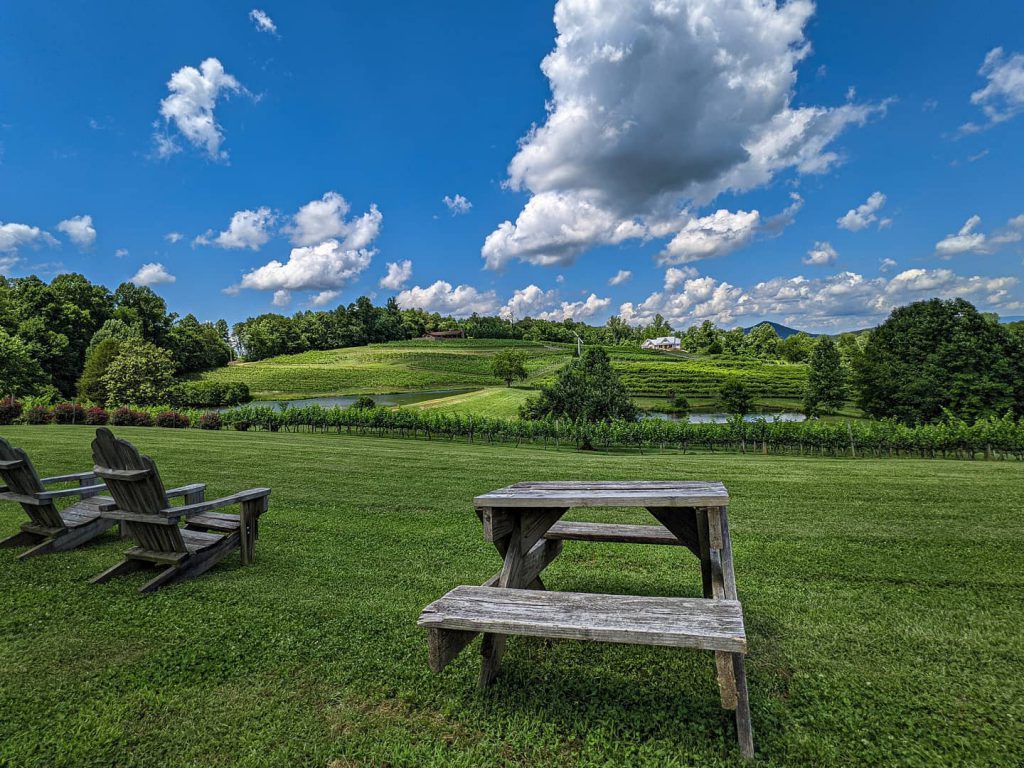 Come on out for live music Friday nights at the Farmhouse Market at Crane Creek Vineyards. The vineyards will be open late Friday nights, with extended hours until 8pm. Grab a glass of wine, a charcuterie board, and a seat and enjoy!
June 2nd: Surrender Hill
June 9th: Appalachian Monk
June 16th: Wyatt Espalin
June 23rd: Ryan Furstenberg
June 30th: Chris Carpenter
Resin Pour Art Class
June 2nd
Location: Fannin Brewing Company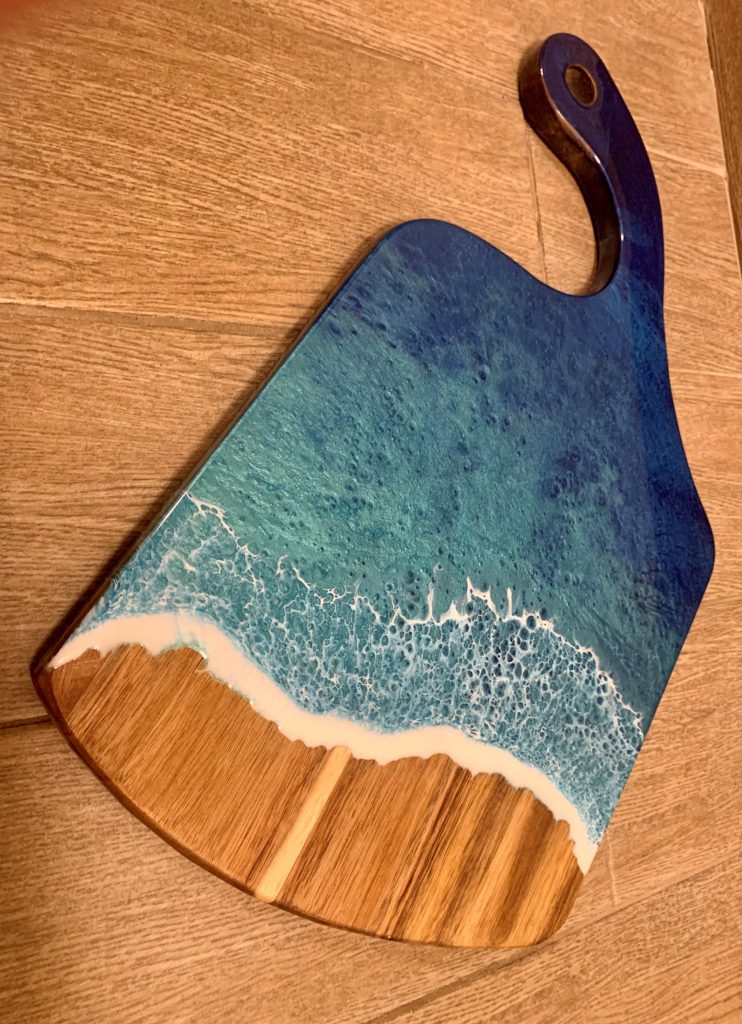 Make your very own Charcuterie board at Resin Flow Art Class at Fannin Brewing Company! You'll pick your board, select your favorite colors, and then be walked through step by step on how to create your masterpiece! Reserve your spot here: https://resinflowart.com/ola/services/resin-pour-art-class-blue-ridge?fbclid=IwAR263ELvv5Slo8OKFyX93ws5ovvLcESl1MAO2EPCZ0ljTL-20BQx-LY4GTo
First Friday's Art Class
June 2nd
Location: 4 Elements Fine Art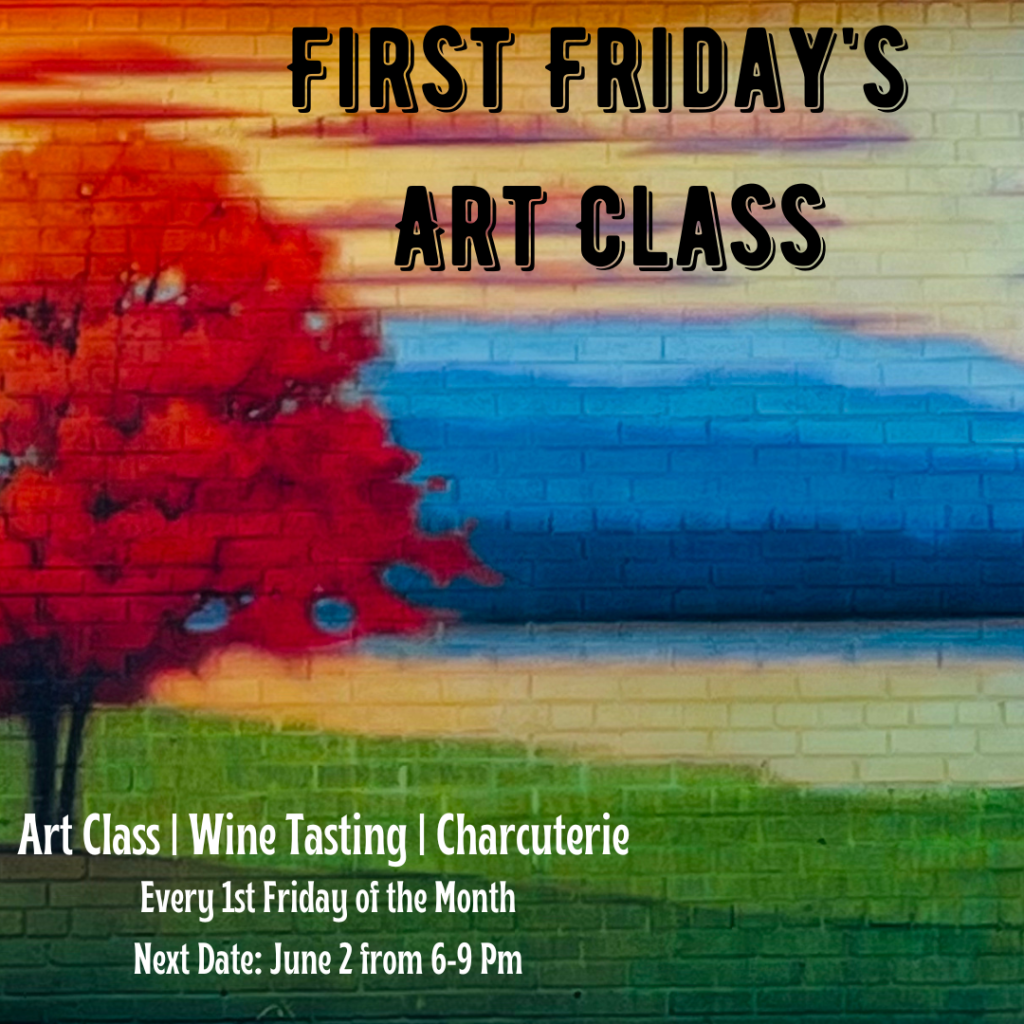 Bring out your artistic side with a paint night at 4 Elements Art! This Oil Painting and Wine Tasting Event will offer an intimate oil painting lesson from internationally known artist George Charriez and all the art supplies you'll need, along with a wine tasting from 34th Degree Wine Merchant and a charcuterie board from The Pasta Market. Reserve your spot for this fun night out here: https://www.4elementsart.com/classes/first-fridays-art-class
Natti Love Joys- Live Music is Better
June 2nd
Location: Blue Ridge Community Theater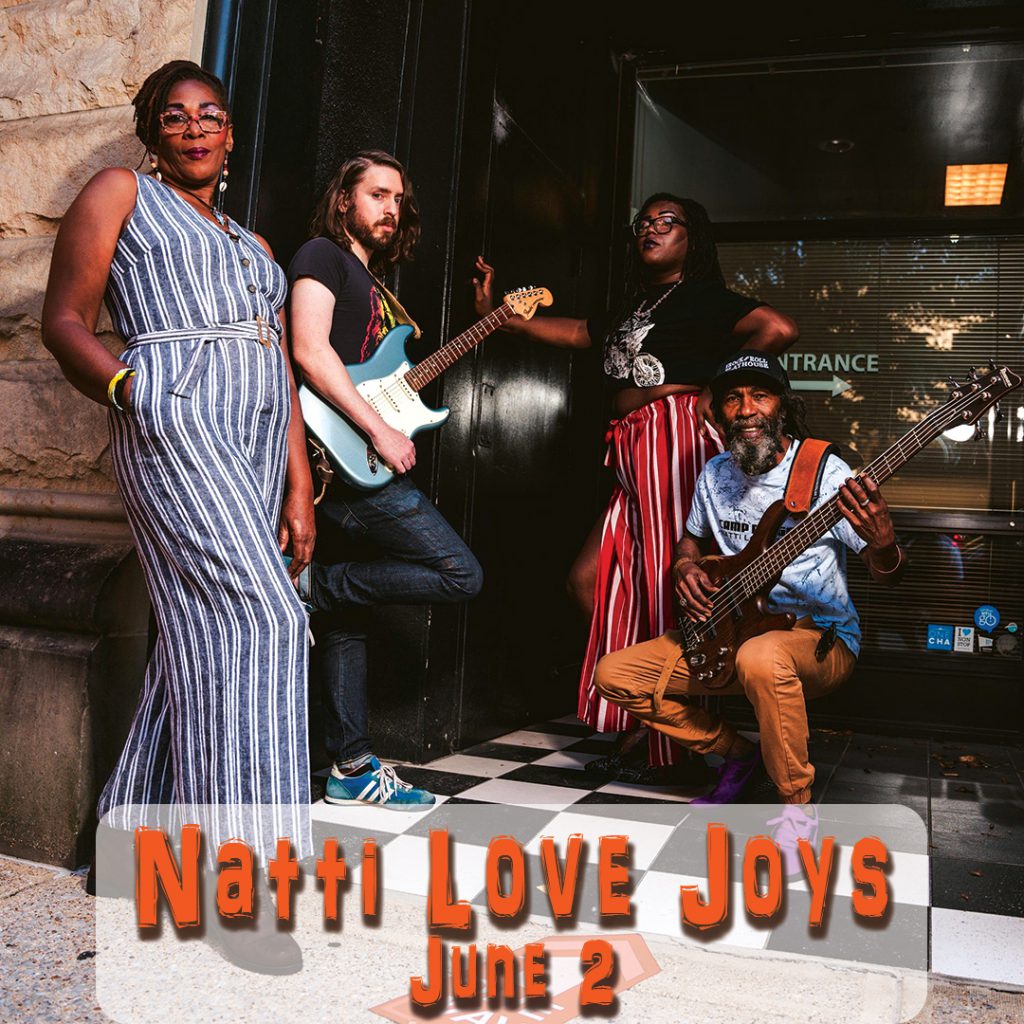 Opening for legendary performers like Joan Jett, Three Dog Night, The Clash and many others Natti Love Joys have created quite a name for themselves. And with their awesome reggae flair you'll be tapping your feet and dancing along in no time! Don't miss this night of music at Blue Ridge Community Theater for their Live Music is Better series! The band will take the stage at 7:30 pm on June 2nd and tickets are $25 for this awesome show!
Fishing Rodeos
June 2nd-June 3rd
Location: Chattahoochee Forest National Fish Hatchery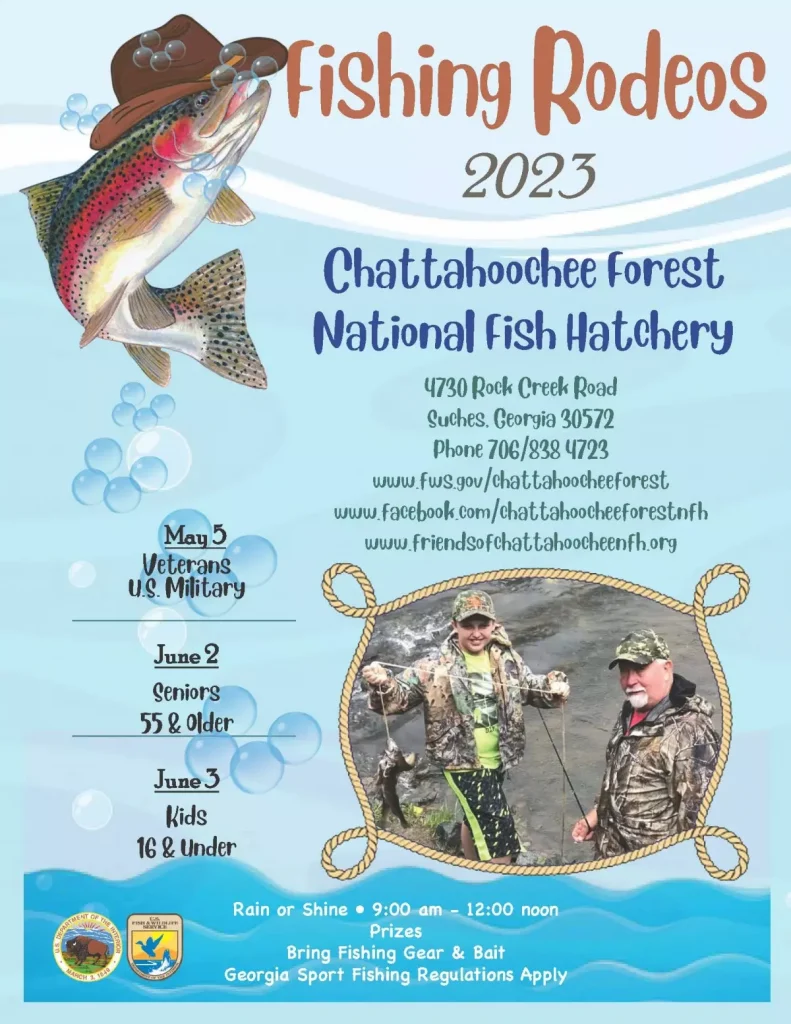 Bring your fishing gear & bait for the Seniors 55 & Older Fishing Rodeo on June 2nd and the Kids Fishing Rodeo on June 3rd for kid 16 & under, at the fish hatchery! Rock Creek and the hatchery will be stocked with fish for the catching. Catch a tagged fish and you could win a prize! Come on out rain or shine for this awesome FREE fishing event!
North Georgia Highland Seafood Festival
June 2nd-June 4th
Location: Mayor's Park in Young Harris, GA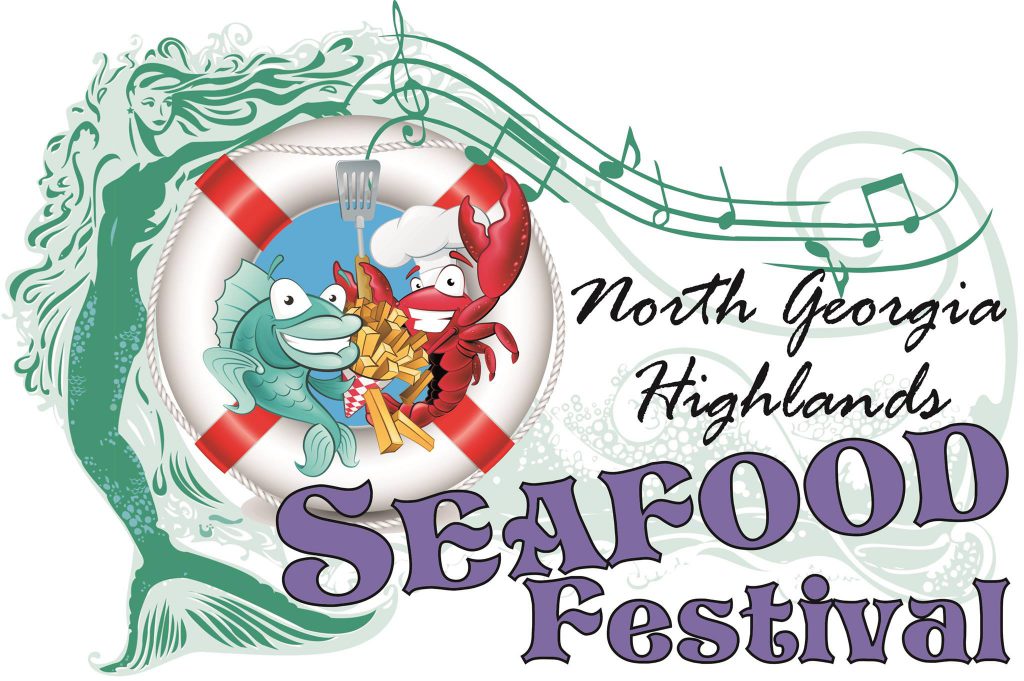 Come enjoy premium seafood in North Georgia at the North Georgia Highland Seafood Festival in Young Harris! There will be music, arts & crafts, and plenty of delicious seafood. Admission is $5 a person.
Live Music at Tooney's
June 2nd-June 16th
Location: Tooney's Music Venue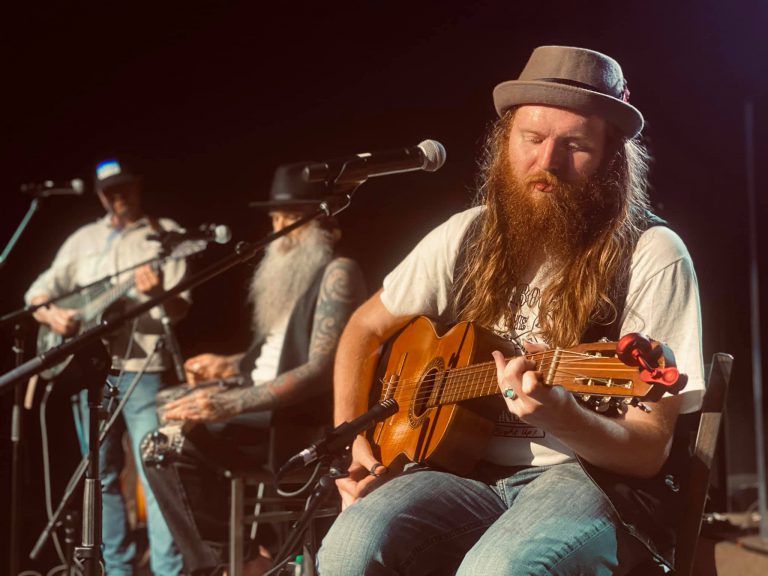 Come on out for live music at Tooney's HUGE music venue select Friday and Saturday nights and enjoy the best live music McCaysville has to offer! Check their website often for live music updates. And every Thursday night get ready to take to the stage with open mic night!
June 2nd: Alex Williams Band
June 3rd: Steve Bryson Band
June 10th: The Band Waleska
June 16th: Channing Wilson
Live Music at Paradise Hills
June 2nd-June 30th
Location: Paradise Hills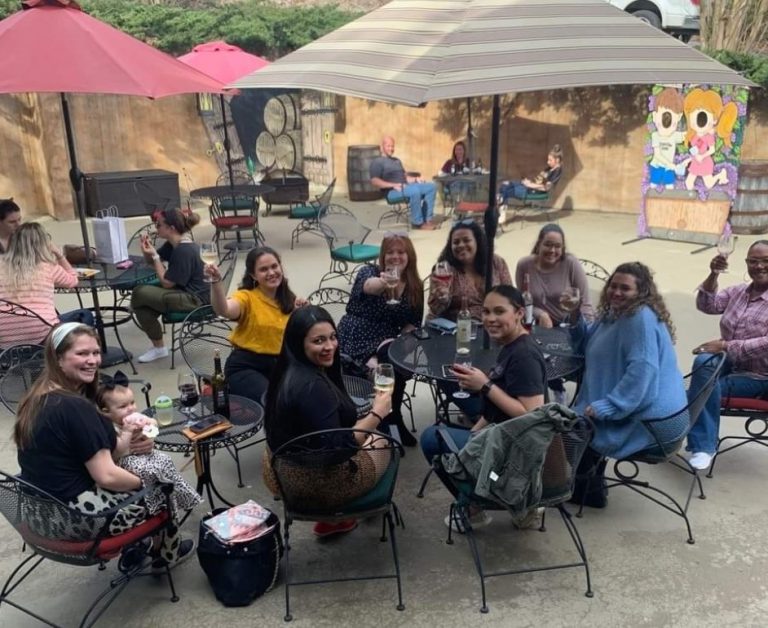 Visit the winery at the beautiful Paradise Hills hidden in the Blue Ridge Mountains. The tasting room offers Paradise Hills wine, a selection of craft beers, hard cider, and wine slushies as well as cheese and charcuterie boards, tapas, and shared platters. You can enjoy your drinks and snacks as you listen to local artists perform Fridays 4pm – 8pm & Saturdays from 1pm – 5pm.
June 2nd: Curtis Jones
June 3rd: Chris Carpenter
June 9th: Zach Alexander
June 10th: Tom Edwards
June 16th: Scott Stambaugh
June 17th: Trailer Hippies
June 23rd: Hill Roberts
June 24th: Rusted Melody
June 30th: Forest Seales
Happy Together Tour
June 3rd
Location: Georgia Mountain Fairgrounds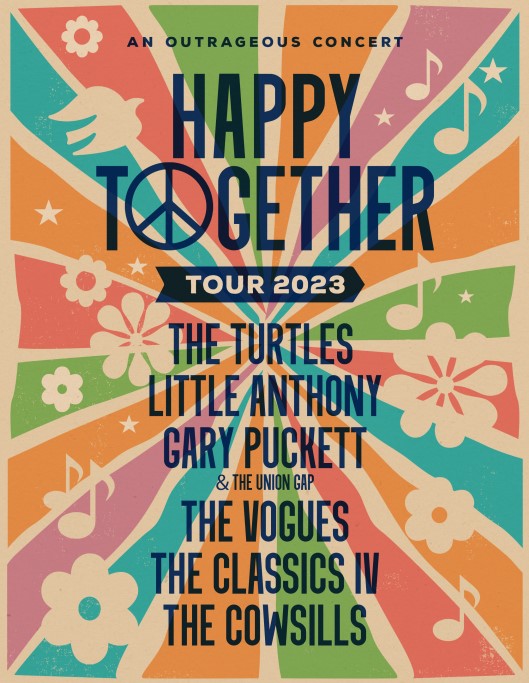 Head to Hiawassee for a night of 60's & 70's hits from artists like The Turtles, Gary Puckett & Union Gap, Little Anthony, The Classics IV, The Vogues, and The Cowsills! The show kicks off at 7pm and tickets are $45+ handling.
Movie in the Park-Minions
June 3rd
Location: Downtown Blue Ridge City Park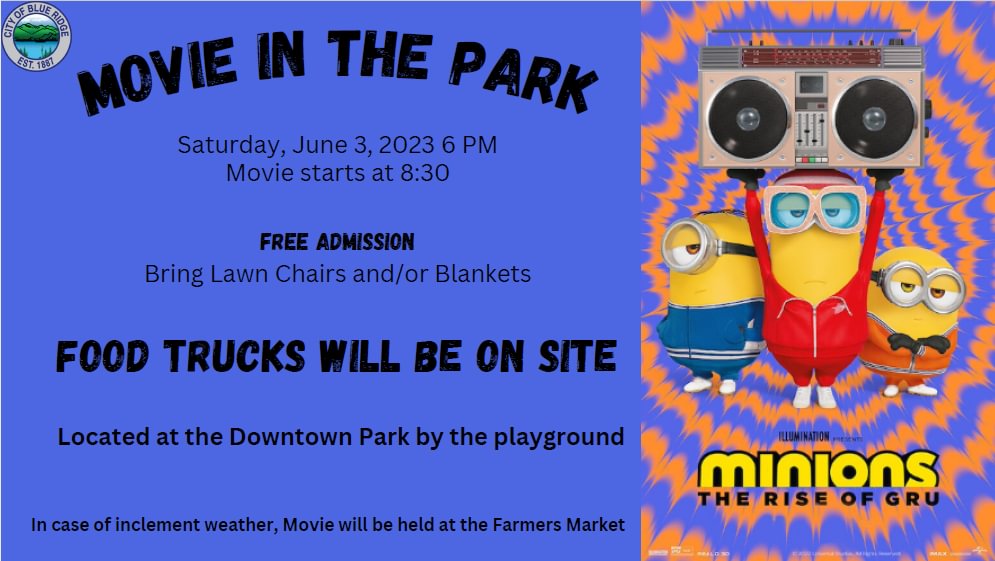 It's movie night in the park! Come to Blue Ridge City Park on June 3rd at 6pm with lawn chairs and blankets for a family movie night to watch Minions the Rise of Gru! The movie starts at 8:30pm and there will be food trucks on site. What a fun night of family fun under the stars!
National Trails Day at Vogel State Park
June 3rd
Location: Vogel State Park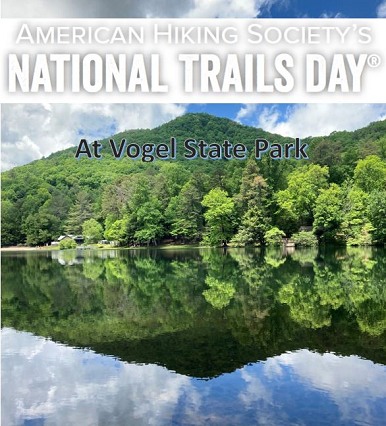 Get out on the trails for National Trails Day at Vogel State Park! From 9am-11:30am there will numerous activities to try like cross cut saw, a rock work demonstration, and hiking. Then at 12:00pm everyone will break for lunch and you'll have the chance to learn a little bit more about each local club.
Vitner's Tours
June 3rd-June 24th
Location: Crane Creek Vineyards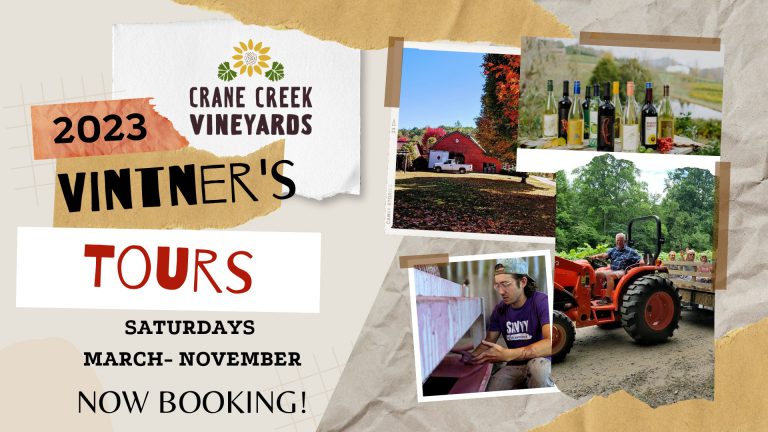 Learn all about the wine making process with this behind the scenes experience! Take a tour of the beautiful Crane Creek Vineyards and experience what goes into making a bottle of Crane Creek wine! You can take a Vitner Tour Saturdays at 2pm, March-November.
Art Classes and Workshops
June 3rd-June 10th
Location: Blue Ridge Mountains Arts Association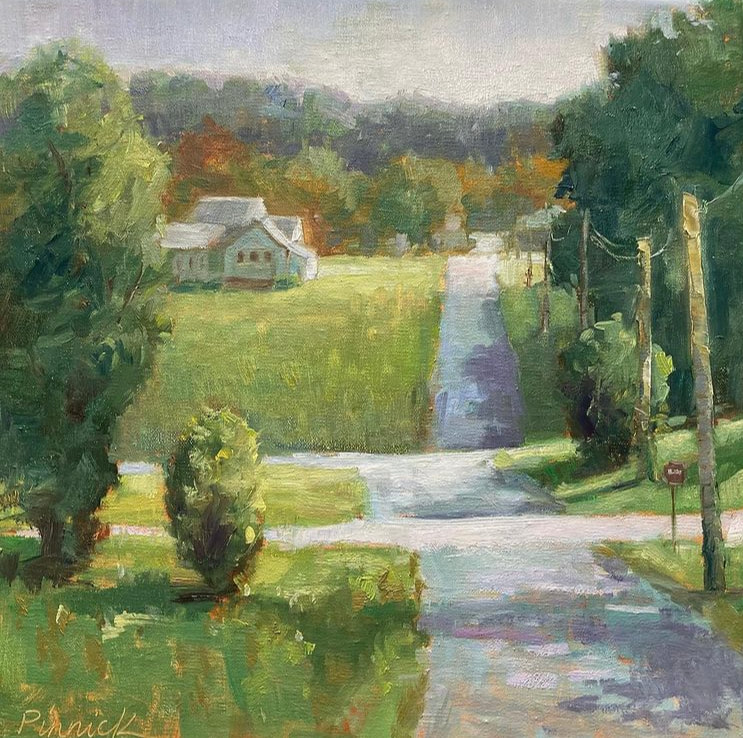 Blue Ridge Mountains Arts Association offers classes year-round for artists looking to expand their skill set. This month you can learn to express yourself through stained glass, fabric bowls, and quilting! And check out more upcoming art classes at https://www.blueridgearts.net/adult-classes.html
June 3rd: Painting a Mountain Lake in Watercolor
June 10th: Charcoal: Value, Contrast & Texture
Live Music at Misty Mountain Hops
June 3rd-June 23rd
Location: Misty Mountain Hops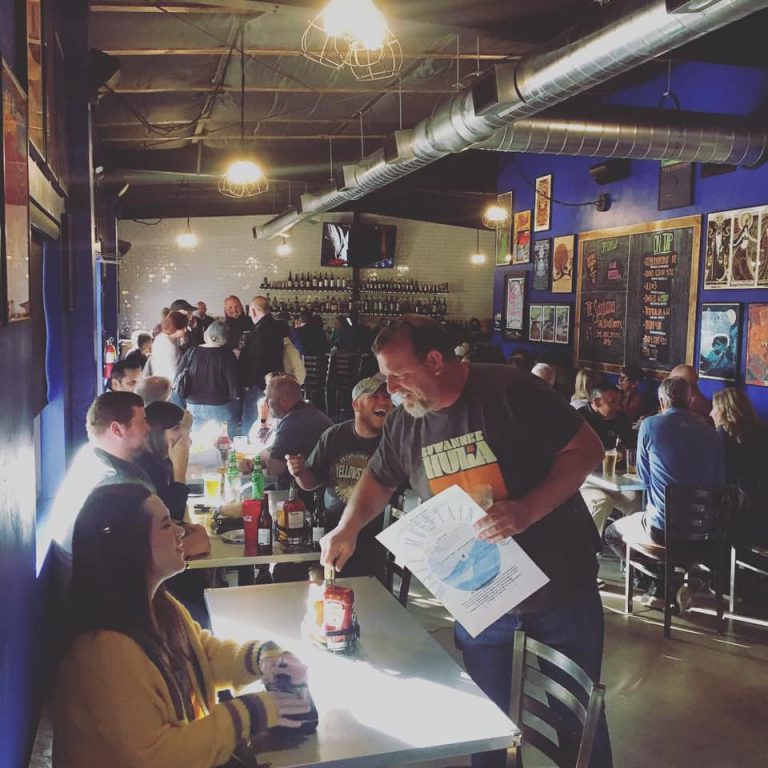 Misty Mountain Hops is a music-centric restaurant and pub so it's only fitting that they bring in live music. Stop on by Fridays and Saturdays from 6pm-9pm for great food and great live music from local artists!
June 3rd: Paul Constantine
June 10th: Zack Gruczkowski & Catfish Hill Roberts
June 17th: Mook & Mimi
June 23rd: Gregg Erwin
Live Music at Cartecay Vineyards
June 3rd-June 25th
Location: Cartecay Vineyards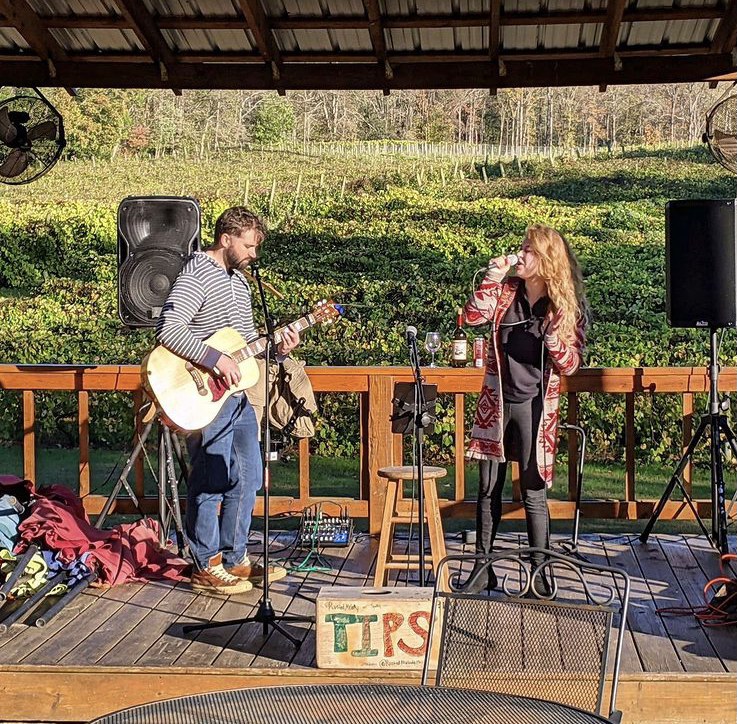 Sip on delicious wine surrounded by the North Georgia Mountains! Enjoy live music select Saturdays & Sundays from 1:30pm-5:30pm. Listen to the music of local artists while enjoying your wine outside either on the Chimney Patio or the Tasting Barn's covered porch. Live music, good wine, and beautiful mountain scenery; it doesn't get much better than that!
June 3rd: The Georgia Back Porch Band
June 4th: Jorge Valenzuela
June 10th: Gregg Erwin
June 11th: Craig Hendricks
June 17th: David Cheatham
June 18th: Brooklyn Bagwell
June 24th: Andrew Katter
June 25th: Harold Crowder
Downtown Market Blue Ridge
June 3rd-June 24th
Location: 400 West Main Street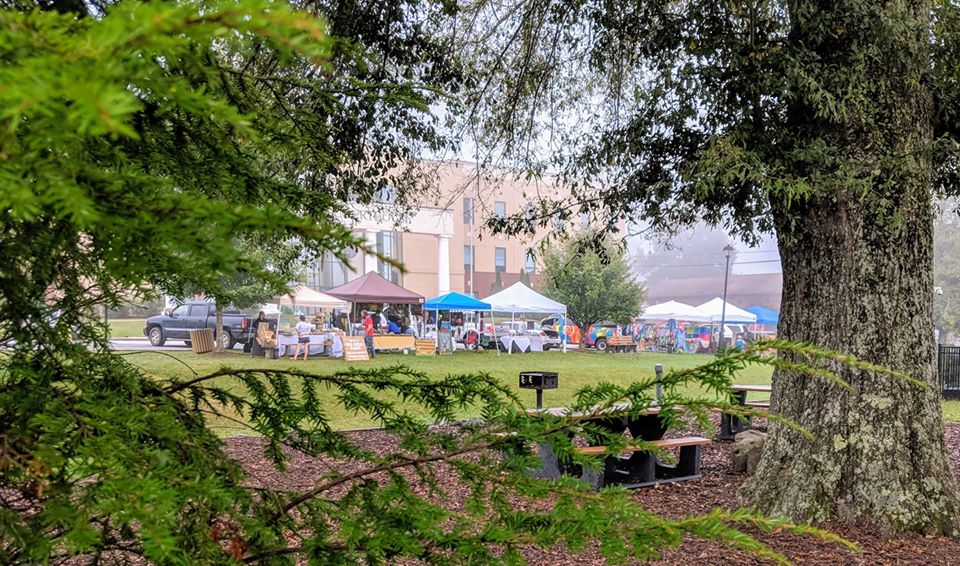 Enjoy this wonderful market every Saturday from 9:00am-1:00pm now till November (weather permitting) right in the heart of Downtown Blue Ridge! There will be all kinds of vendors offering food, artisan goods, arts & crafts, furniture, and more!
Guided Hikes with the Benton McKaye Trail Association
June 3rd-June 23rd
Location: Cherry Log, GA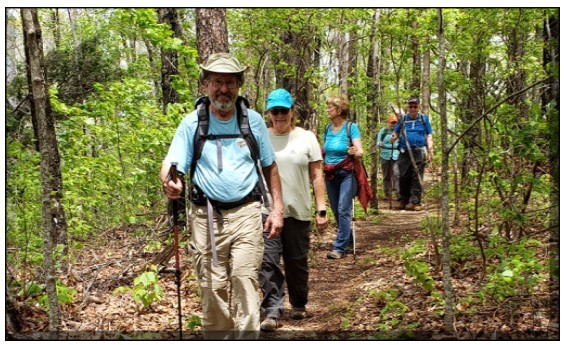 Explore the beauty of North Georgia on a guided hiking tour with the Benton McKaye Trail Association. They offer 2-4 hikes a month varying in difficulty from easy, leisurely hikes to moderately difficult hikes.
June 3rd: Brush Creek Trail
June 17th: Ocoee Whitewater Center
June 23rd: Turtletown Creek Falls
Live Music at Chateau Meichtry
June 3rd-June 30th
Location: Chateau Meichtry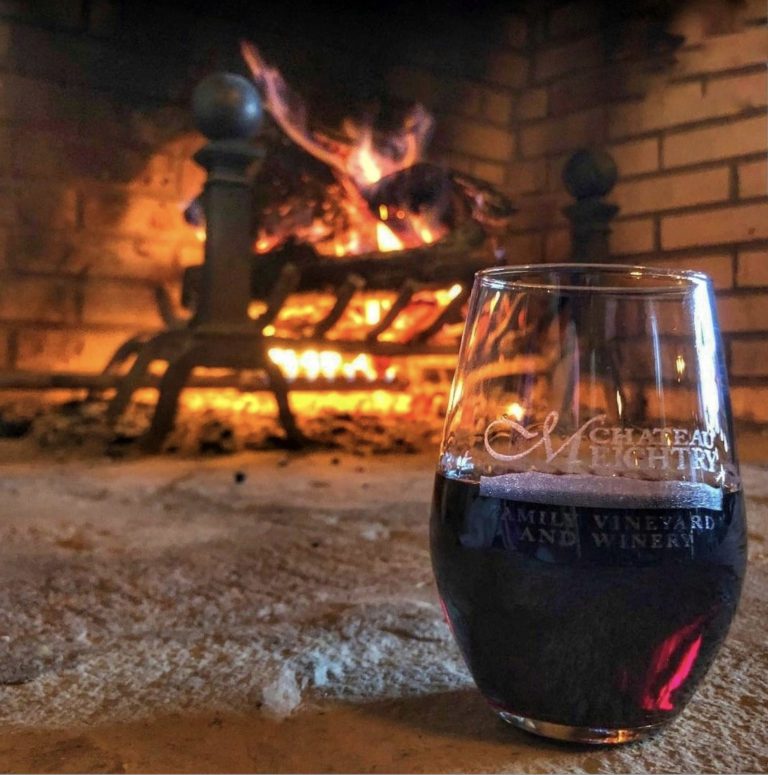 Come sip on wine by the foothills of the Appalachian Mountains at Chateau Meichtry. This beautiful winery located in Talking Rock, GA has both outdoor & indoor seating options, so you can enjoy the atmosphere of the winery no matter the weather. On Saturdays & Sundays you can sip on your favorite glass of wine while you enjoy live music from local artists from 1:30pm-5:30pm. And there's food trucks on the weekends as well!
June 3rd: Adrian Stover
June 4th: Steve & Steve
June 10th: Doug Easterly
June 11th: Surrender Hill
June 17th: Drew Ashworth
June 18th: Gary Wilder
June 24th: Surrender Hill
June 25th: Dr. Paul
June 30th: Jimmy Buffett Tribute Concert
Line Dancing Class
June 5th-June 26th
Location: Tooney's Music Venue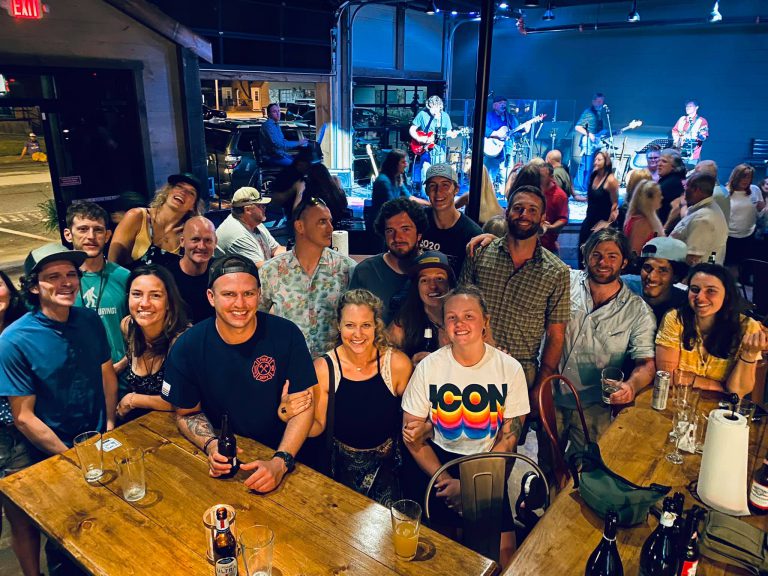 Have you ever wanted to learn how to line dance? Well now's your chance! Tooney's now offers free, weekly line dancing classes Monday nights! The class is open to people of all ages and dance experience! Doors open at 6pm and classes start at 7pm. Come on down and show us what you can do!
Herbal Medicine Course
June 5th-June 8th
Location: The Folk Collaborative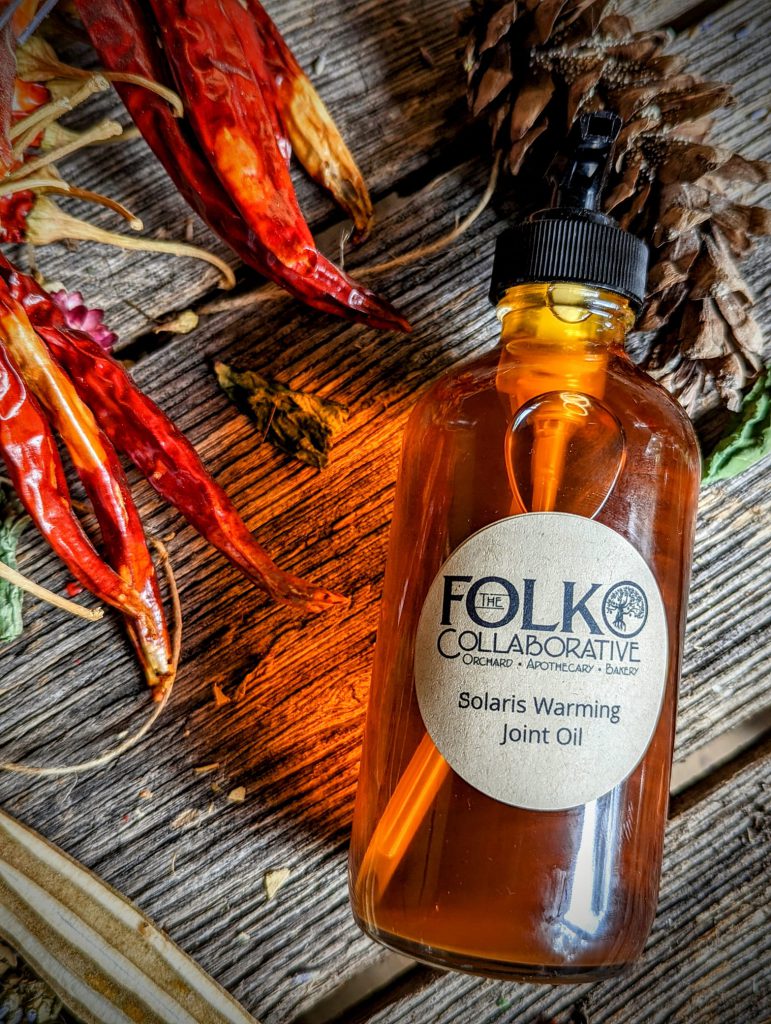 Learn the art of Appalachian medicine making with this 4-day course from The Folk Collaborative! You'll learn the different forms of herbal medicine, how to make them, their history, the pros and cons and so much more during this educational course. Pricing starts at $700 for food & class. Learn more here: https://thefolkcollaborative.com/2663-2/
2nd Thursdays Stateline Stroll
June 8th
Location: Riverwalk Shops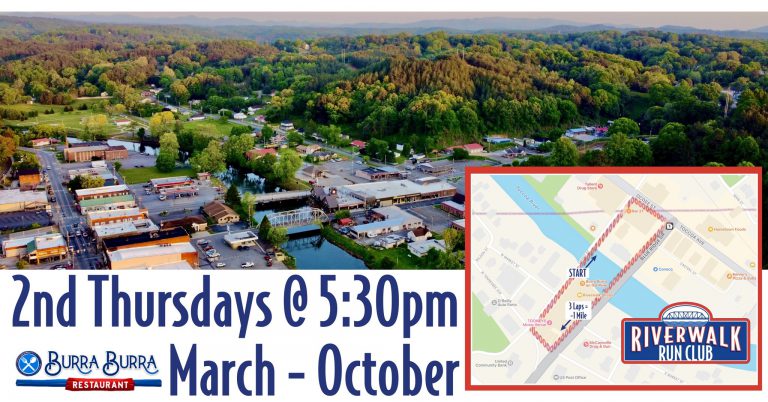 Get moving the second Thursday of every month with the Stateline Stroll! Walk, jog, or run around the block and cross the state line on this casual stroll. Start whenever and end whenever; and when you're finished enjoy a drink at Burra Burra or Twisted Tomato and listen to some live music at Tooney's!
Greater Atlanta British Motorcycle Association
June 9th-June 10th
Location: Georgia Mountain Fairgrounds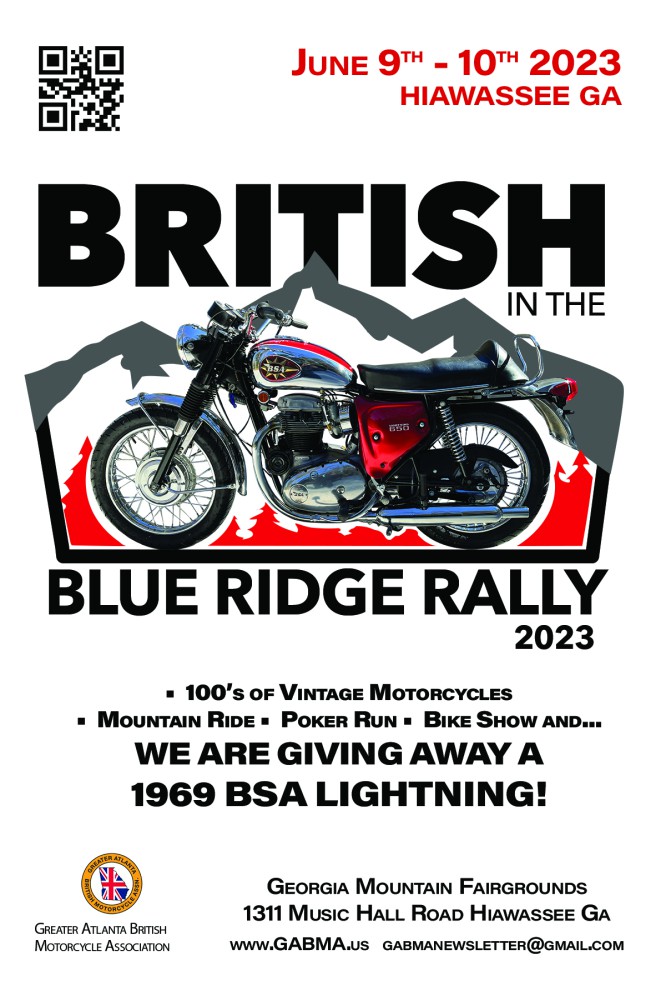 Come on out to Georgia Mountain Fairgrounds for the annual summer British in the Blue Ridge Rally! This is THE premier British motorcycle rally in the southeastern United States and has been held every year since 1985. The event will have a motorcycle show, vendors, field events, mountain motorcycle rides, and camping! All makes and models are welcome to join and campsites are available as well!
Travis Tritt
June 10th
Location: Georgia Mountain Fairgrounds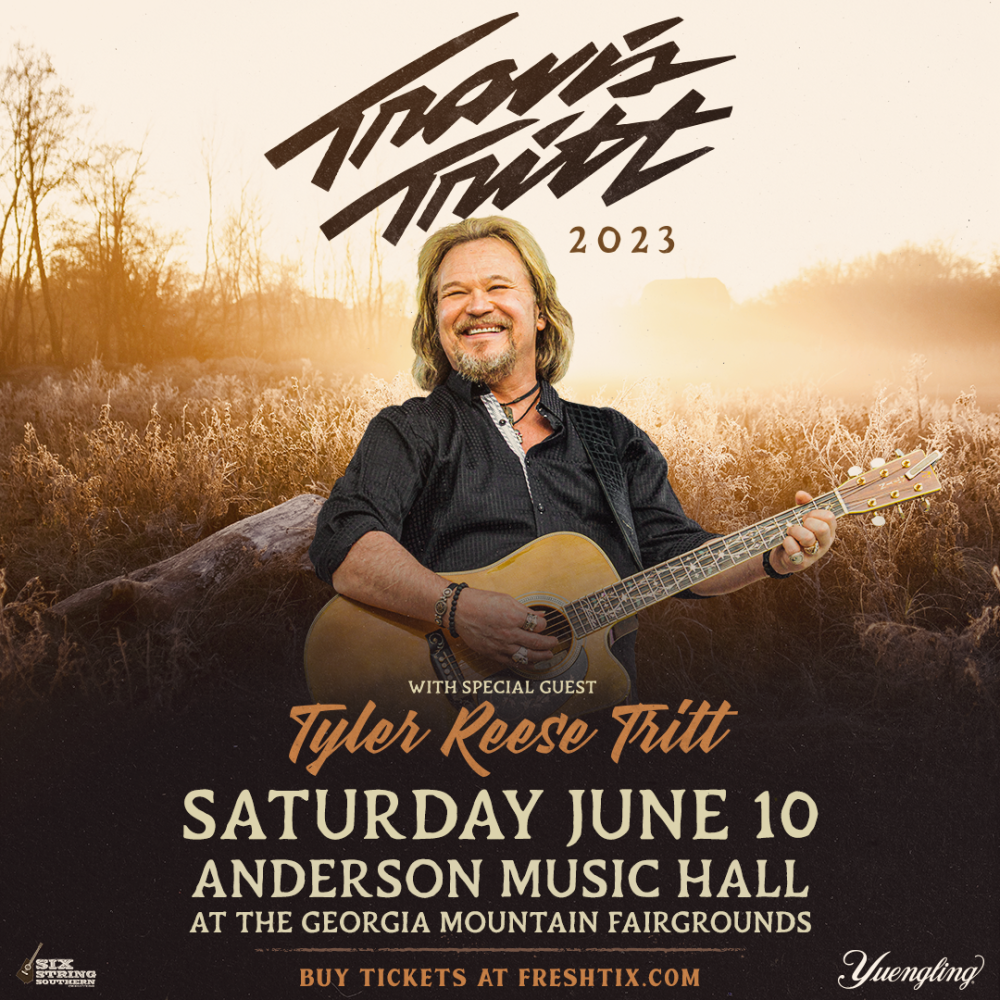 See Grammy award winning country artist Travis Tritt live in concert at the Anderson Music Hall on November June 10th at 7pm. He'll play some of his biggest hits including "T-R-O-U-B-L-E," "It's A Great Day to Be Alive" and "Best of Intentions." And opening for Travis Tritt is his talented daughter Tyler Tritt! You won't want to miss this awesome show! Tickets are $55+ handling.
Yoga by the River
June 10th
Location: Old Toccoa Farm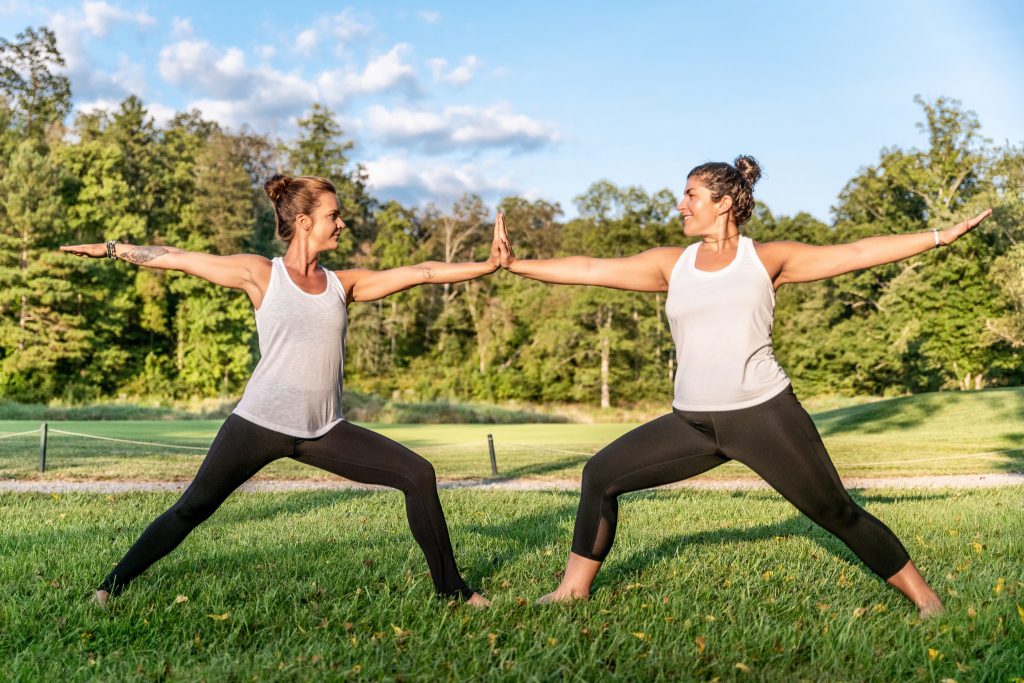 Take a relaxing Yoga class by the river at Old Toccoa Farm from Yoga Over Blue Ridge! The class will take place in a flat grassy area tucked off of the golf course with amazing views of the green and the Toccoa River. Bring your yoga mat, water, and anything else you might need and enjoy!
Blairsville Scottish Festival & Highland Games
June 10th-June 11th
Location: Meeks Park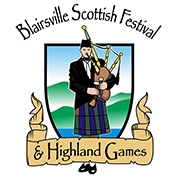 Come one, come all to this celebration of Scottish heritage in Blairsville! The event will have traditional games, highland music, Scottish food, border collies herding sheep, and plenty of Scottish flair! You and the wee ones won't want to miss this great event happening all weekend long from 9am-5pm.
Vogel State Park Kids Fishing Rodeo
June 11th
Location: Vogel State Park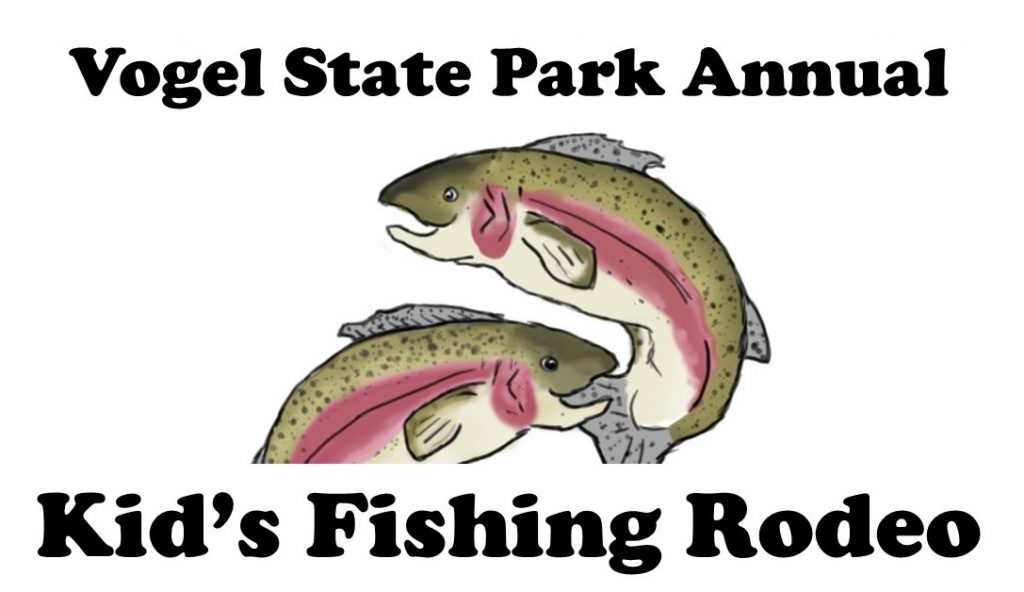 Kids ages 12 & under are welcome to come out for a day of fishing at Vogel State Park! Registration begins at 7:30am under the tents by Wolf Creek's covered bridge and fishing kicks off at 8am. Worms & corn will be available as well as loaner poles if needed. And the stream will be stocked full of trout so you know it'll be a fun day on the water!
Summer Youth Arts Camp
June 13th- June 30th
Location: The Art Center (Blue Ridge Mountains Art Association)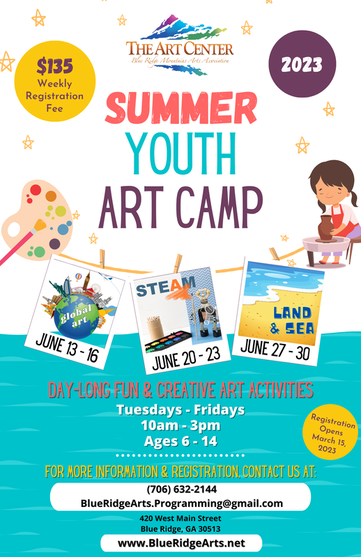 Looking for something to keep your kids busy and entertained this summer? Sign them up for the Summer Youth Art Camp! The Art Center offers three weeks of full day camp with wonderful art classes like clay, painting, and much more! Choose to sign your child up for one week or all three! Your creative and artistic child will come home with new skills and techniques and an even greater love for art in no time!
12th Annual Blairsville Pro Rodeo
June 16th-June 17th
Location: Union County Saddle Club Arena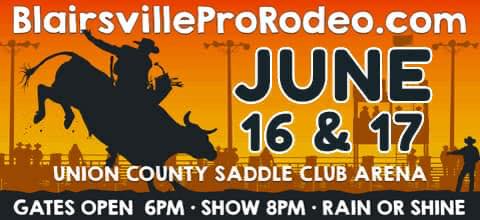 Head to Blairsville for the 12th Annual Pro Rodeo! Catch all the action in the covered arena from 8pm-11pm. There is also plenty to do for the littles ones as well, along with food and fun! This is a great entertaining event that the whole family will love!
Sunshine Arts & Crafts Market
June 17th
Location: North Georgia Technical College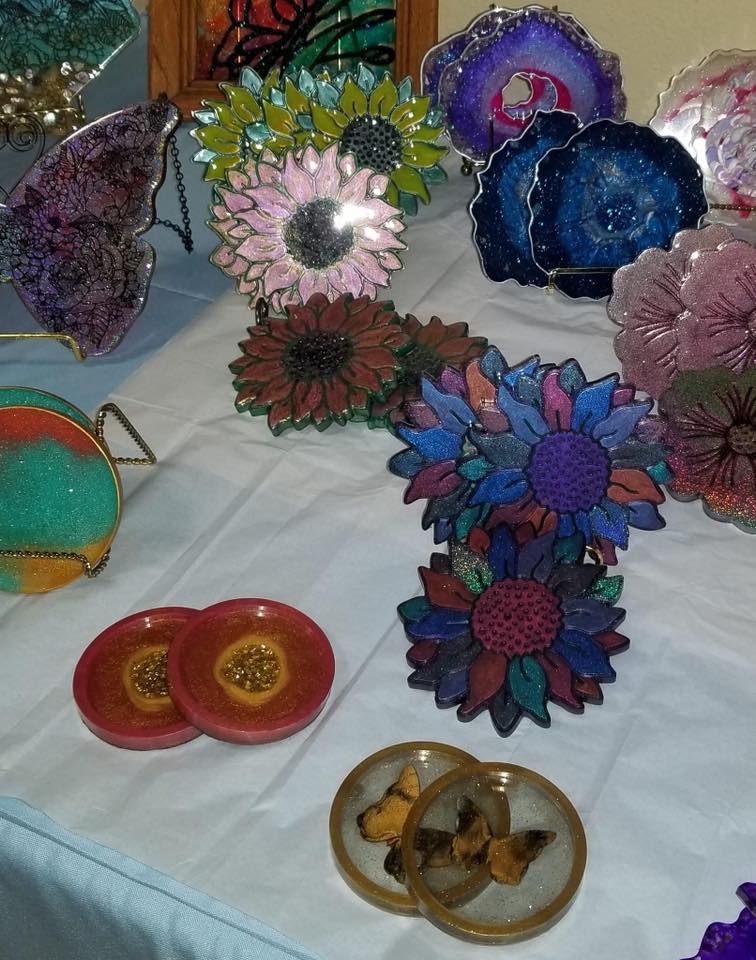 Come admire beautiful works of art from some of your favorite local artists at the Sunshine Arts & Crafts Market! There will 35 artists with their works displayed in the dining room and on the outdoor covered patio. Admission is free.
3rd Annual Paws for Celebration
June 17th
Location: Staurolite Barn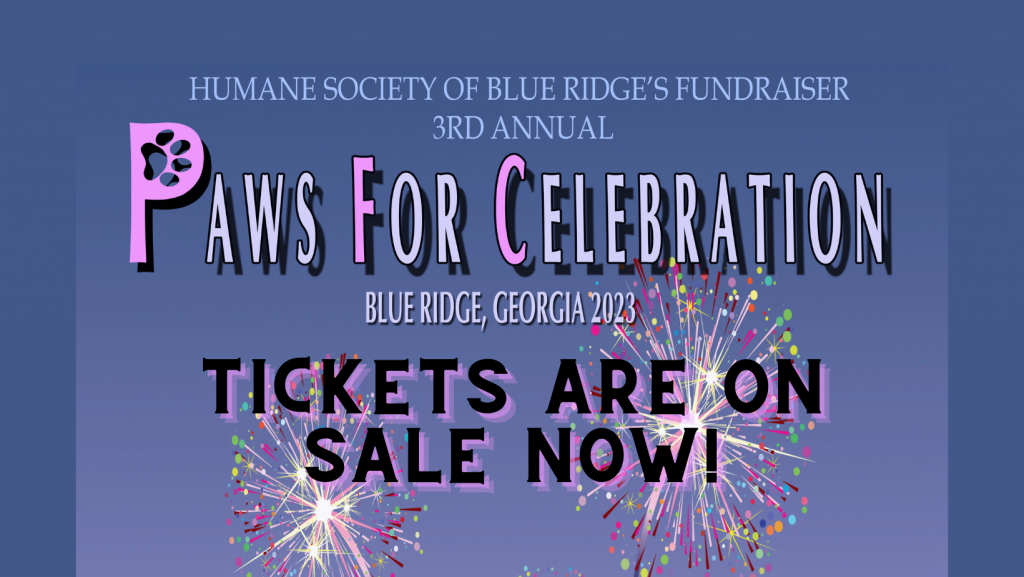 Give back to the community with this wonderful event hosted by the Humane Society of Blue Ridge. There will be a silent auction, live music from Jordan Denton, beer & wine available, and dinner from the Rum Cake Lady! Tickets are $65 a person and can be purchased from the Humane Society of Blue Ridge's website.
Saturday Morning Bird Walk
June 3rd
Location: Brawley Mountain Trail Head Parking Area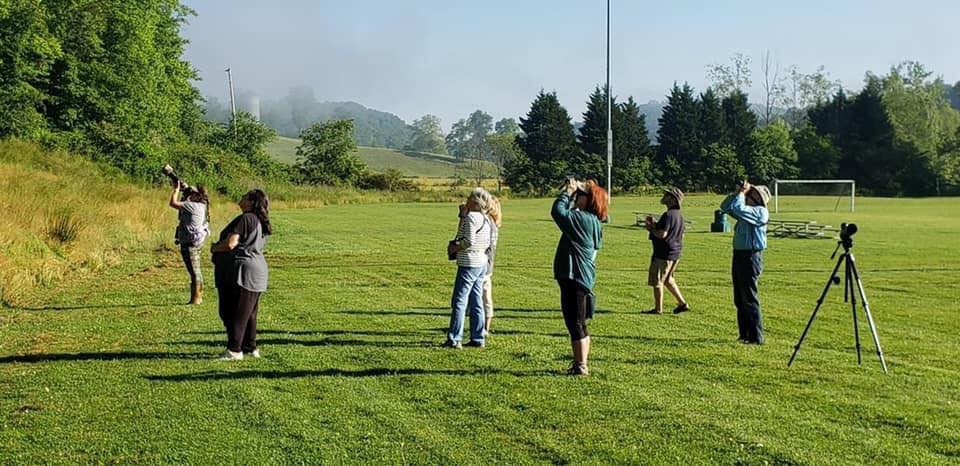 Explore Brawley Mountain and spot beautiful birds on a guided tour through the woods with Suzanne as your guide. Meet up at the parking area by Wilscott Gap off Highway 60 at 07:30 am, wear comfortable clothes & walking shoes, and be ready to find as many birds as you can! Please RSVP in advance!
Father's Day Tourney
June 18th
Location: Blue Ridge Paintball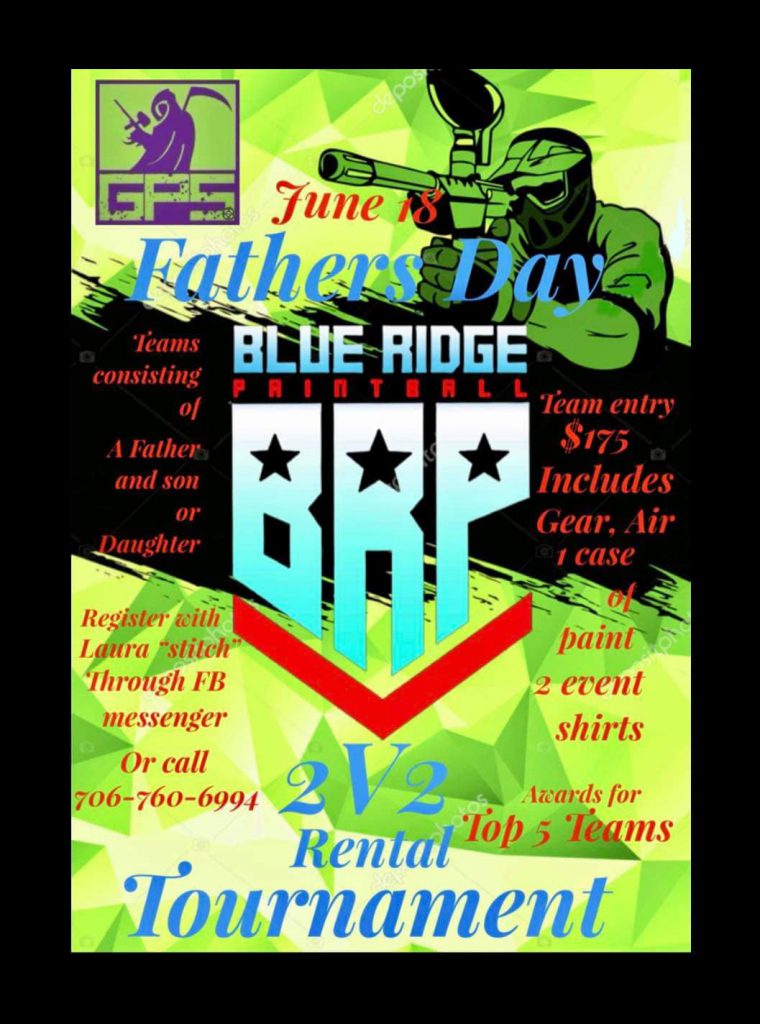 Why not challenge dear old dad to a round of paintball for Father's Day!? Head to Blue Ridge Paintball for a special Father's Day Tournament with teams of fathers & sons or fathers & daughters. The $175 price of two includes rental gear, 2,000 rounds of paint, and 2 event tees! Will you and dad come out victorious!? Discover for yourself at this awesome, fun event!
Georgia Mountain Classics Cruise Ins
June 23rd
Location: Dairy Queen / DQ Grill & Chill, Blue Ridge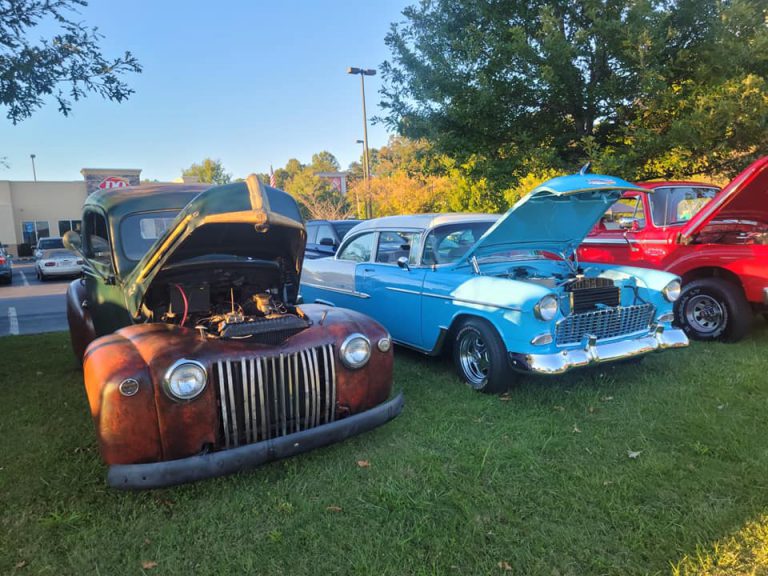 Admire a selection of classic cars at this free event happening on the 4th Friday of every thru September at 6pm! Bring your own classic car to register and get $4 off Dairy Queen certificate when you register! Ice cream, classic cars, and a good time!
48th Annual Miner's Homecoming Celebration
June 23rd-June 24th
Location: Ducktown Basin Museum Hoist House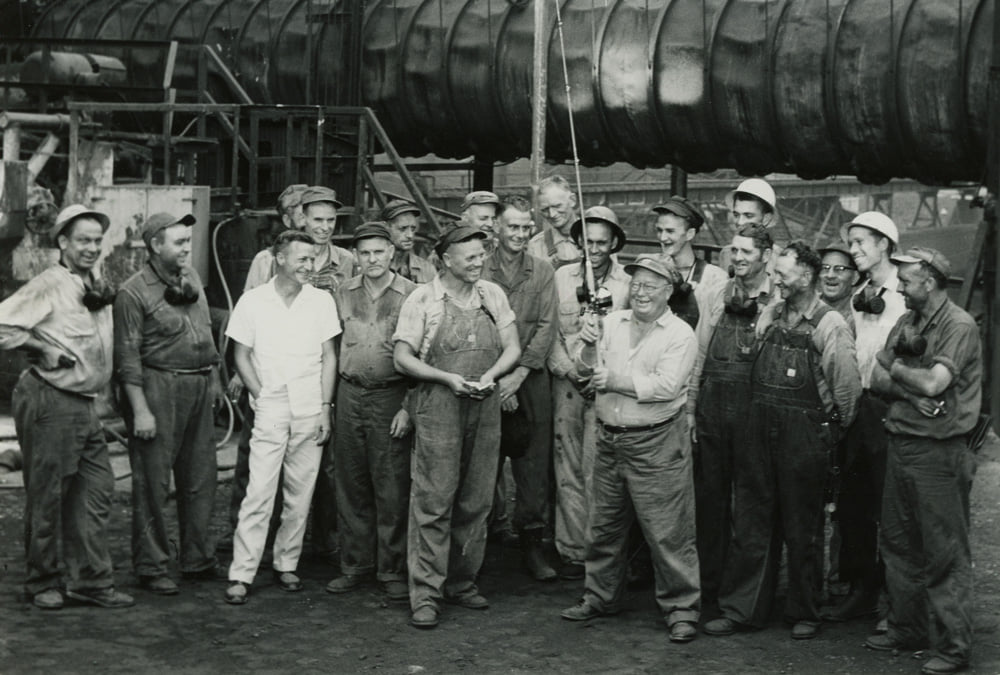 Ducktown, TN has a full weekend of family fun activities at the 48th Annual Miner's Homecoming Celebration! On Friday night you can expect live gospel music and kids' activities. And on Saturday enjoy a pancake breakfast, a patriotic parade, a soup bean dinner, a beauty pageant, a fun rubber duck race, and a firework show that night. Come on out for all the fun!
Made in Georgia Festival
June 24th-June 25th
Location: Towns County Recreation & Conference Center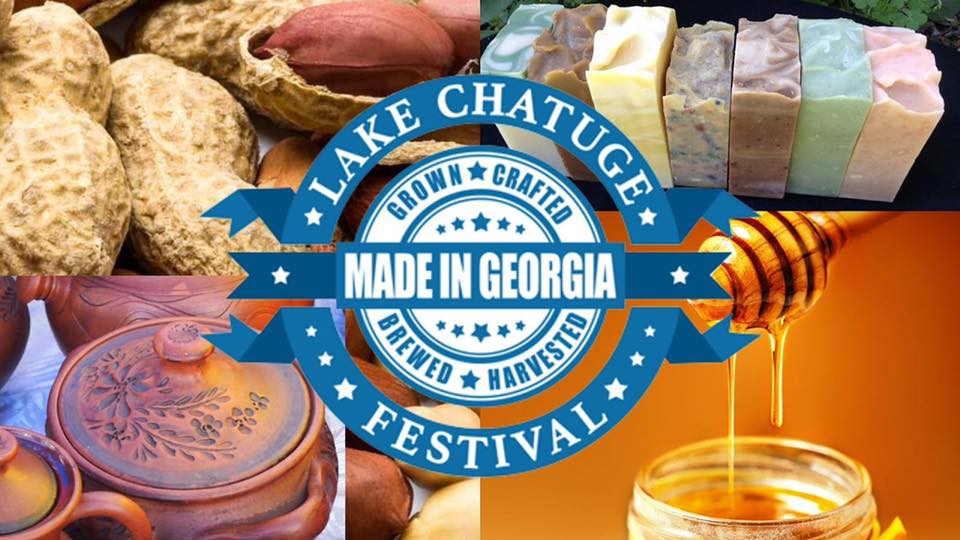 If you're ready to shop for unique items made right here in Georgia then check out the Made in Georgia Festival! You'll be able to shop at over 75 vendors who offer a wide variety of products made, grown, brewed, harvested, stitched, crafted, or inspired by Georgia. Take home fashion accessories, home décor, health and beauty products, and so much more! Even enjoy gourmet food and treats from some of Georgia's top chefs! The event runs Saturday from 10am-5pm and Sunday 11am-4pm. Entry is $7; children 14 and under are free!
Blue Ridge Mountains Wine and Jazz Festival
June 24th
Location: White Path Creek Farms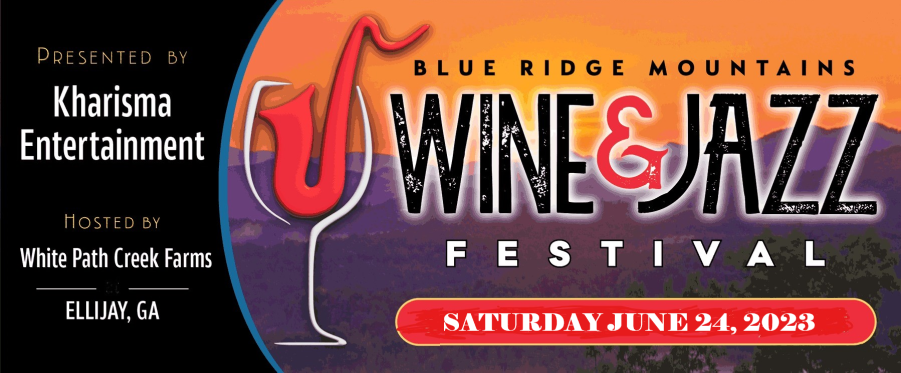 Make your way over to the beautiful White Path Creek Farms in Ellijay the Blue Ridge Mountains Wine and Jazz Festival! There will be great music, delicious wines, beautiful art, tasty food! The food is prepared locally and the jazz performers are some of the top in the region. Come on out and enjoy this wonderful event!
Acoustic Sunsets at Hamilton Gardens
June 29th
Location: Hamilton Gardens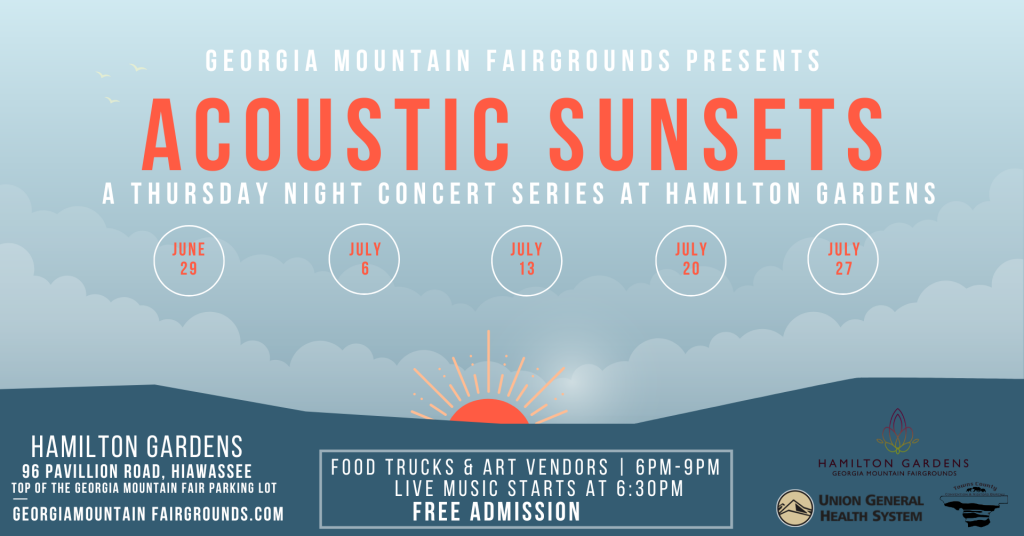 Head to the beautiful Hamilton Gardens in Hiawassee GA Thursday nights this month for their Acoustic Sunsets Concert Series. The event takes place every Thursday night now through July 27th from 6pm-9pm and will include craft vendors, food trucks, and live music. Bring your lawn chairs or picnic blankets and come on out for an evening of fun!
2nd Annual Wild West Show & Rodeo on the River
June 30th
Location: On the River at the old baseball field on West Tennessee Avenue in Copperhill, TN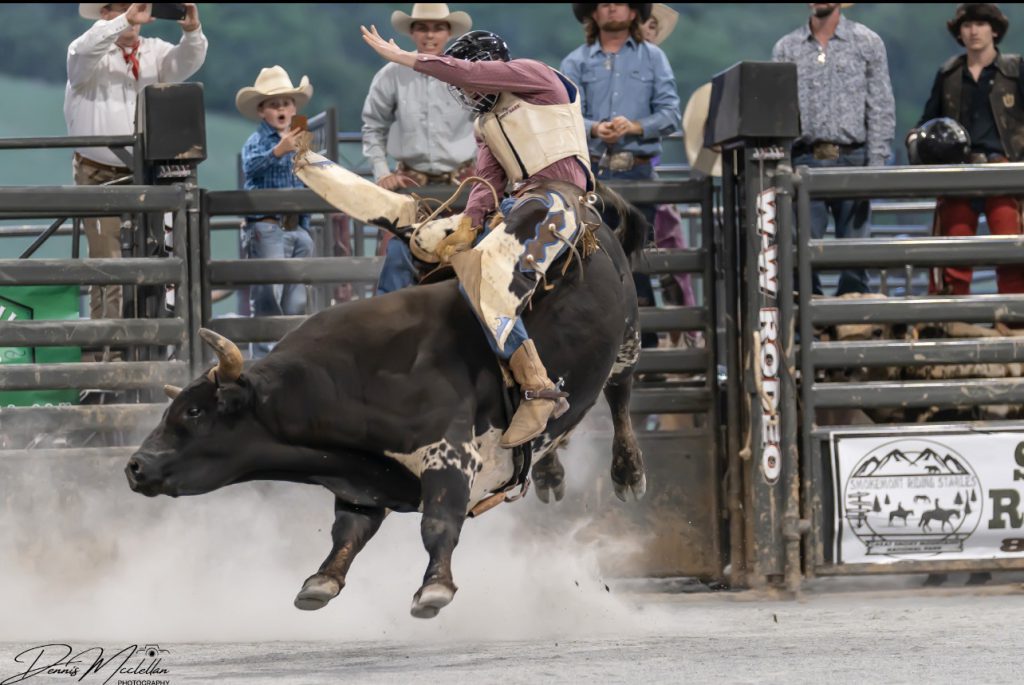 Ready for a rodeo!? Come on out for Copperhill's 2nd Annual Wild West Show & Rodeo June 30th & July 1st! There will be lots of fun rodeo events and food vendors at this awesome event! And on Saturday there will be a firework show! Tickets are $20 per person and children 5 & under are free!