When you escape to the mountains, you look forward to being able to explore the great outdoors, to take scenic rides through the Blue Ridge foothills and highlands, seek out a waterfall and enjoy an evening around the fire pit, sipping wine while the kids gorge on toasted marshmallows. Sometimes Mother Nature plays havoc with your plans, aiming her watering hose right at your coveted vacation spot. When this occurs, don't let it keep you from enjoying what Blue Ridge has to offer. Lots of our best activities are under roof.
Museums
OK, we do not have internationally renowned art museums like NYC and Paris, but we do have one of the largest selections of local and regional fine artists works located at the Blue Ridge Art Association Center in downtown Blue Ridge. There are two stories of art to peruse, in a beautiful setting, the restored old Fannin County Courthouse. On exhibit this fall will be two shows not to be missed. From Oct. 5th through November 9th, the 12th Annual SAAG National Juried Art Show will be on exhibit, with artists entries from 25 states. And Oct 5th through January 4th, the Photography of Jerry Mucklow, Artist In Residence will be showcased. Half of the works of Mr. Mucklow's show will be the many frames he's captured of the Blue Ridge area, and the other half will feature the Coastal South.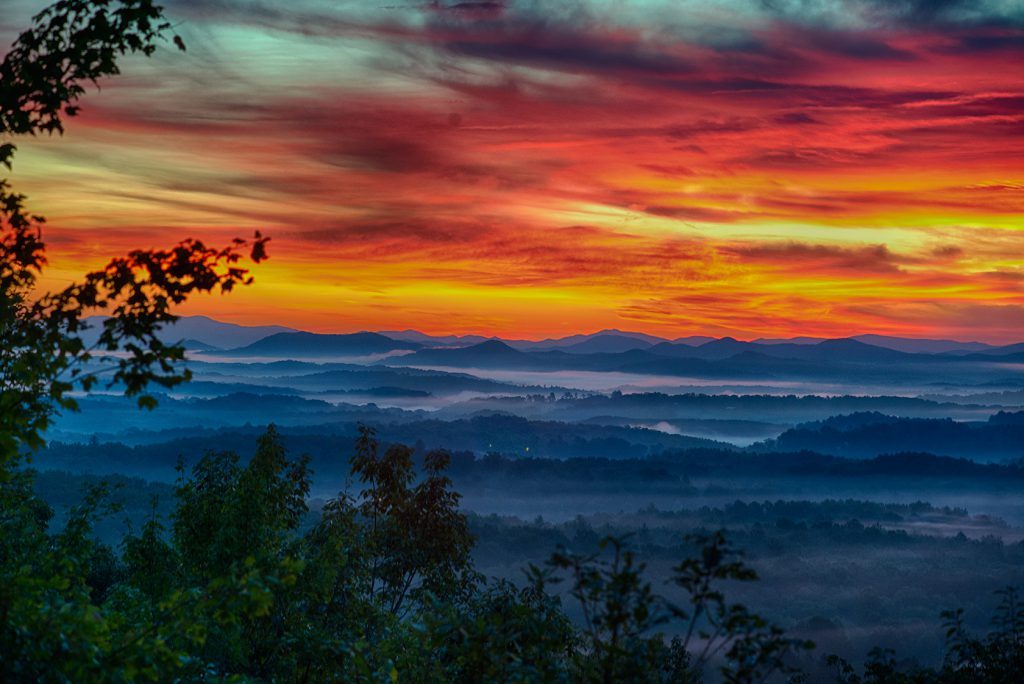 If art isn't your thing, but legendary mountain men are more your interest, then take a quick ride just east of the city to visit EXPEDITION: BIGFOOT! The Sasquatch Museum. This museum may have you giggling on the way in the door, but you will leave with a new appreciation for your next walk in the woods. You'll discover why Bigfooters from around the globe make the pilgrimage to Blue Ridge just to explore this museum and its many relics.
Let the "Spirits" Move You
It's always fun to meet folks around a local tavern and Grumpy Old Men Brewery is a great place to make some new friends and enjoy some amazing craft beer. TV's are on and there are game tables to play, but nothing can compare to imbibing in a few flights of microbrew, shooting the bull with locals and a great bartending staff at Trip Advisor's #5 Top Attraction in Blue Ridge. Kids are welcome, too. They have a great root beer on tap for those too young or the designated driver of the group. They open at noon Tuesday thru Sunday and are located at 1315 E. Main St. in Downtown Blue Ridge.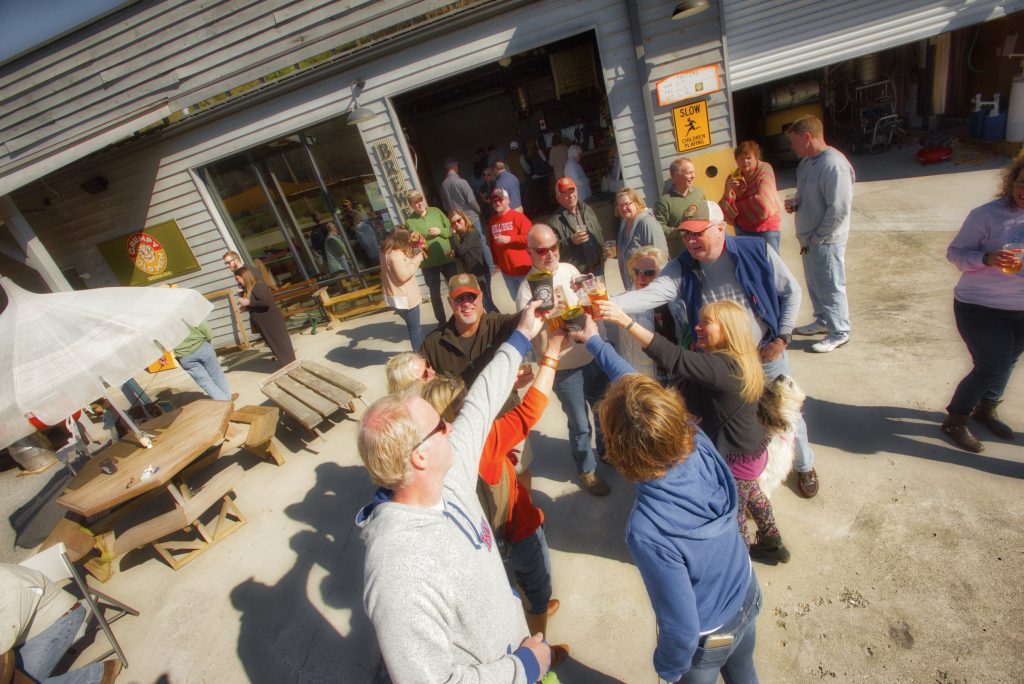 If you prefer grape to a hop, then a taste testing at Serenberry Vineyards is perfect on a day of drizzle. Located in sister city Morganton GA, the tasting room is situated in a restored 1920's barn. You'll enjoy tasting the fine wines grown on this 3rd generation family farm and hear some interesting stories of this region. A kickback afternoon we highly recommend.
Let's Play Games
Remember when you were kids and the best Sunday afternoon was when you went bowling with your family? If you want to go back to those days, before the time where digital light shows flashed blinding lights and wild music drowned out the family laughter over a barrage of gutter balls thrown by Dad, then you want to visit Fannin Lanes. This classic bowling center has twelve wooden lanes,all kept in excellent condition. There are automatic bumper rails for the kids. They are a non-smoking, family entertainment facility, reasonably priced and just the ideal way to wait out the rain. And they are open seven days a week and holidays.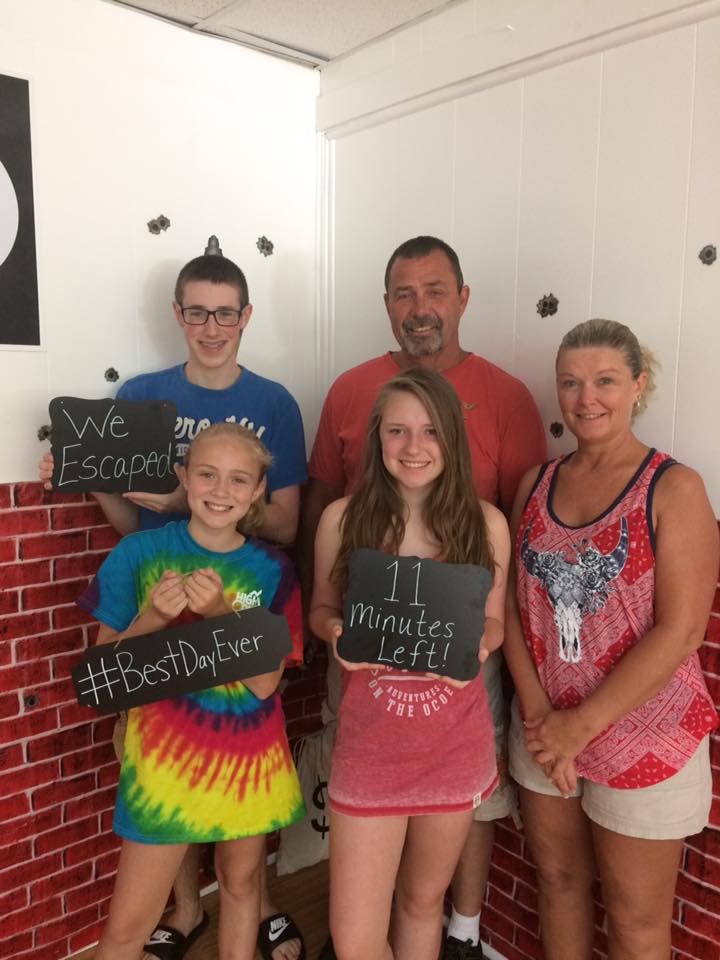 If tossing a 12 lb polyester ball down a lane doesn't excite the family, then maybe they want to take on Escape Room: Blue Ridge. An escape room is an adventure game in which players are "locked" in a room and have to use elements of the room to solve a series of puzzles and escape within a set time limit (60 minutes). The games are physical versions of "escape the room" video games. It's fun for the whole family, or if you and a friend are just a duo, they will find you new friends to take on the challenge. It's a unique, fun way to kill an hour that you'll be talking about for many more hours, many more days, and many more years to come.
Now, we've pretty much helped you fill in several rainy days, though we hope the sun shines bright on you during your stay with us. All of these activities are enjoyable on sunny days, too. Welcome to Blue Ridge, where we always know how to have fun!