As the season changes from summer to fall, make sure you don't miss out on the crisp weather, changing leaves and fun fall festivals in the beautiful Blue Ridge Mountains of North Georgia! Fall is one of the most beautiful times of year so don't miss your chance to create memorable traditions with your loved ones! Check out the events below and Escape To Blue Ridge!
UPCOMING EVENTS & ACTIVITIES
Habitat for Humanity Wine and Dine at Blue Jeans Pizza and Pasta
October 1
LOCATION: Blue Jeans Pizza and Pasta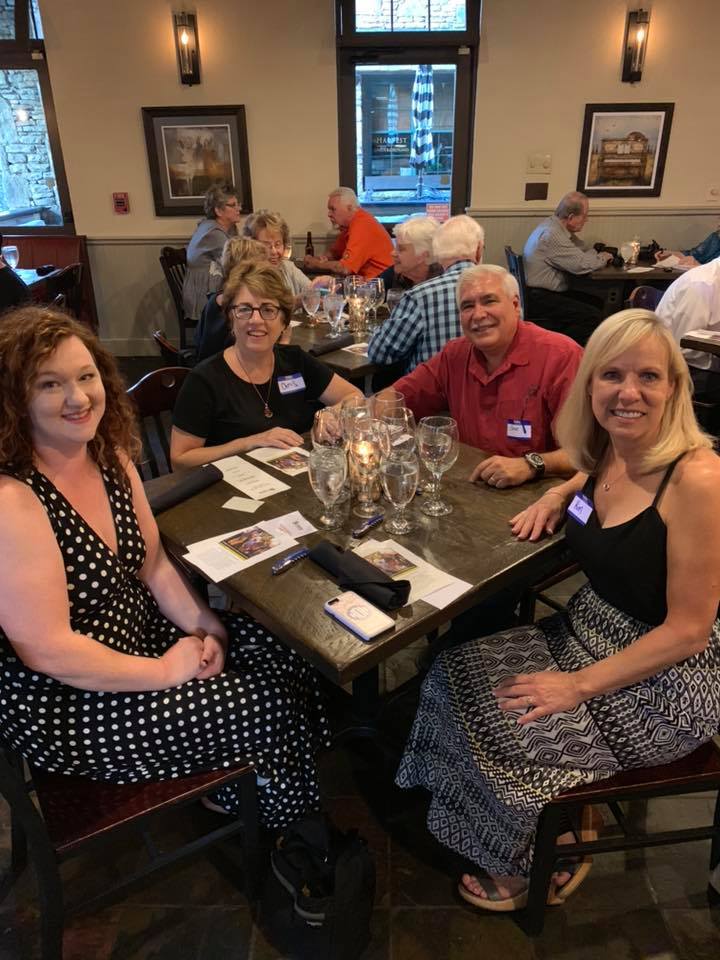 There's nothing better than excellent wine and food, unless it's consuming both for a good cause. Enjoy wine pairings with a selection of salmon, chicken cordon bleu, lamb chops, or lasagna with all proceeds benefiting Habitat for Humanity of Gilmer and Fannin County. Live entertainment and a silent auction round out the event.
Firefly Summer Jazz Concert – Nate Najar & Daniela Soledade
October 3
LOCATION: Undisclosed Location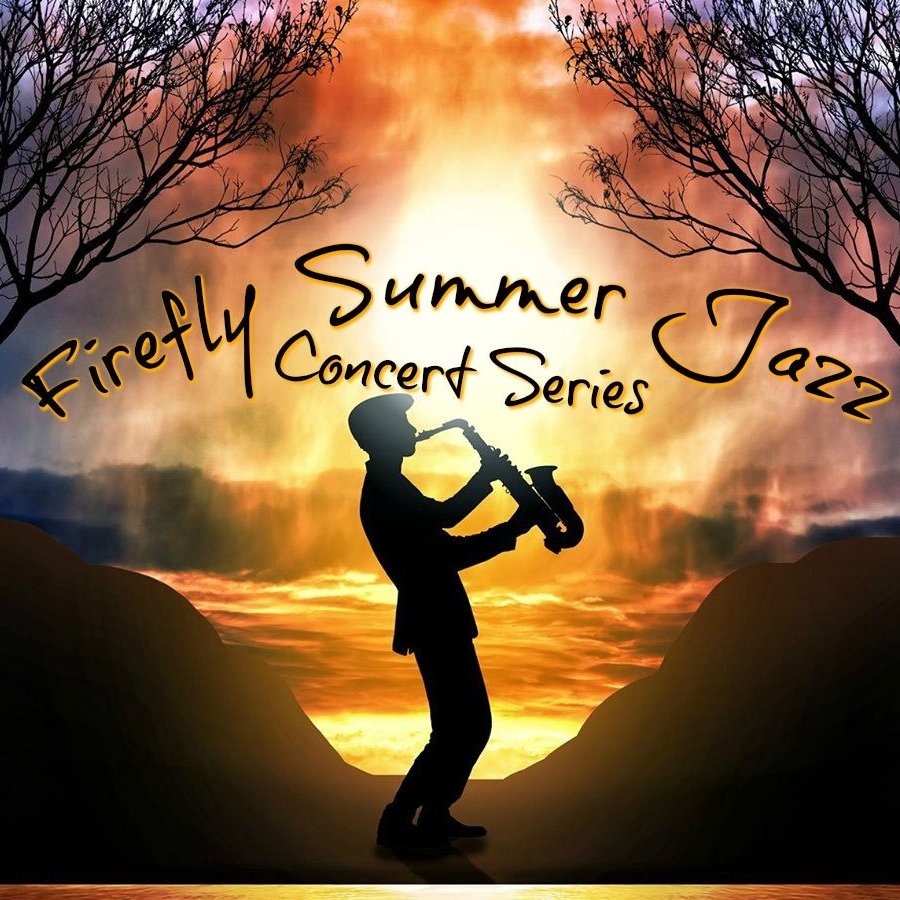 House concerts are an old concept made new, and they are growing in popularity. It's a new/old way of helping to sustain music arts in a radically changing music industry landscape. For the audience it provides exceptional acoustics in an intimate environment, where you can meet neighbors and new friends, and get to know the performers personally. Najar and Soledade are accomplished jazz and acoustical guitar performers with an international following.
Vietnam Memorial Traveling Wall
October 3 – 7
LOCATION: Behind Fannin County Convention and Visitors Bureau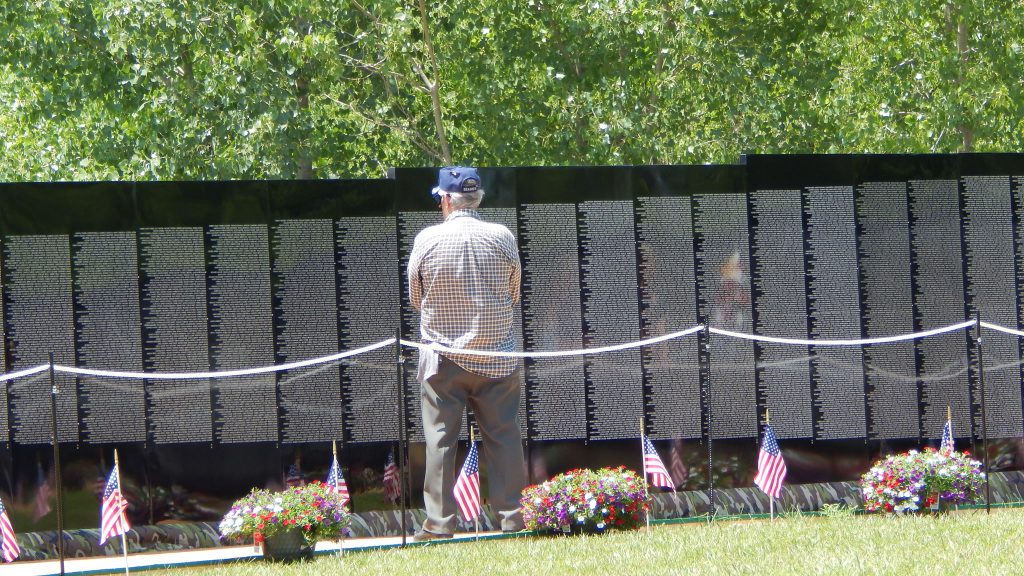 For those who haven't had a chance to visit the Vietnam Memorial in Washington, DC, the traveling version provides a scaled version of the same thing, and it brings it to your hometown. In October it's coming to Blue Ridge. The display, a 3/5 scale, stands as a reminder of the sacrifices made during the Vietnam War. The Wall travels to help heal the emotional wounds of that war, and to rekindle friendships of that era.
Grumpy Old Men Brewing
October 4 – 25
LOCATION: Grumpy Old Men Brewing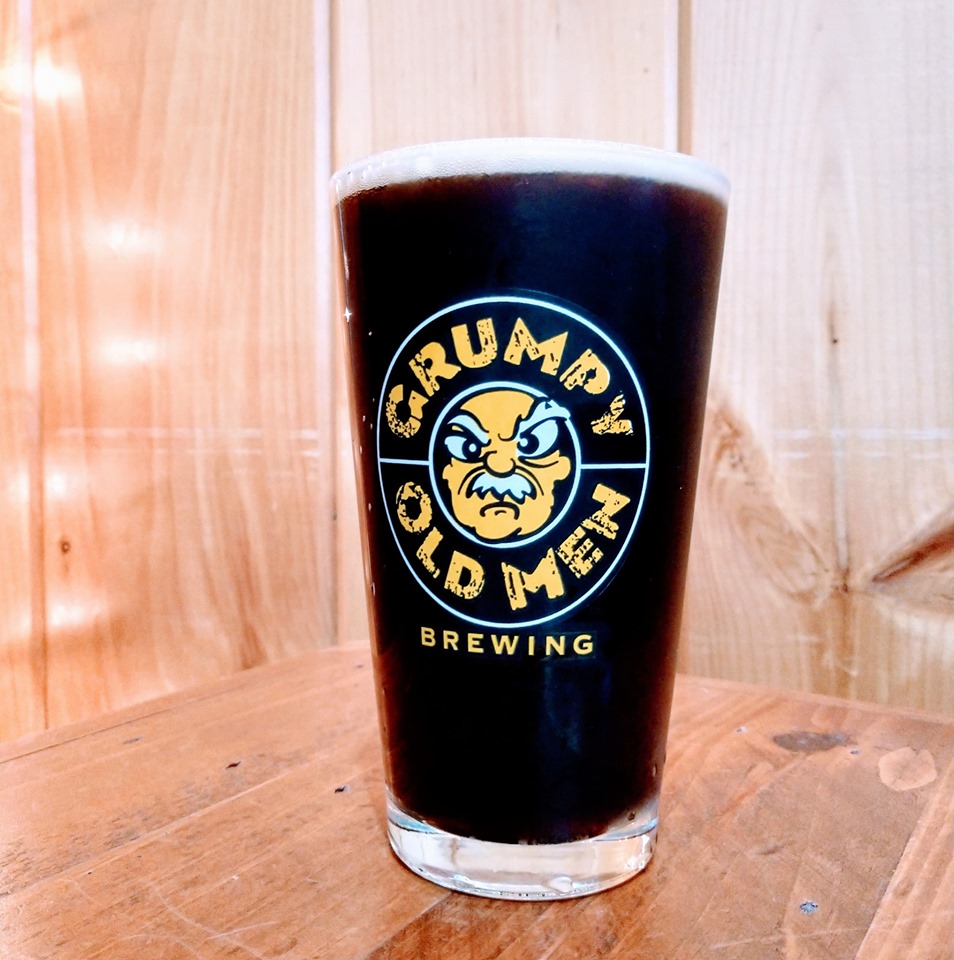 Visit Grumpy Old Men Brewing for great live music and delicious beer! Eighteen beers are currently on tap, and new brews are added frequently! Open Tuesday through Saturday. Dogs are welcome and people are tolerated!
October 4 – Mike Bohnam
October 6 – Barktoberfest
October 18 – Steve Baskin
October 25 – Greg Erwin
Music at The Blue Coyote
October 4 – 26
LOCATION: The Blue Coyote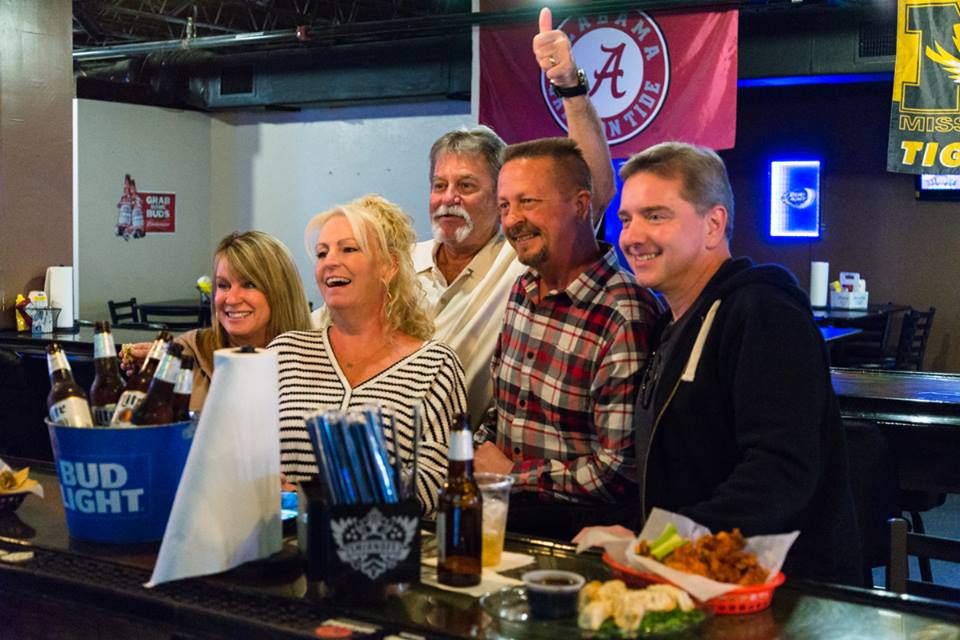 The Blue Coyote is known for their live music and entertainment. While you're there you can enjoy their tasty bar food and a whole bunch of beer! They even have a dog-friendly patio! Stop by, check it out, and enjoy the music!
October 4 – Natti Lovejoys
October 5 – Slickfoot
October 11 – Southern Vantage
October 12 – Breaking Point
October 18 – BEATS Workin'
October 19 – Mind the Stepchildren
October 25 – Fiction
October 26 – Gregg Erwin Band
Namaste and Cabernet
October 5
LOCATION: Bear Claw Vineyards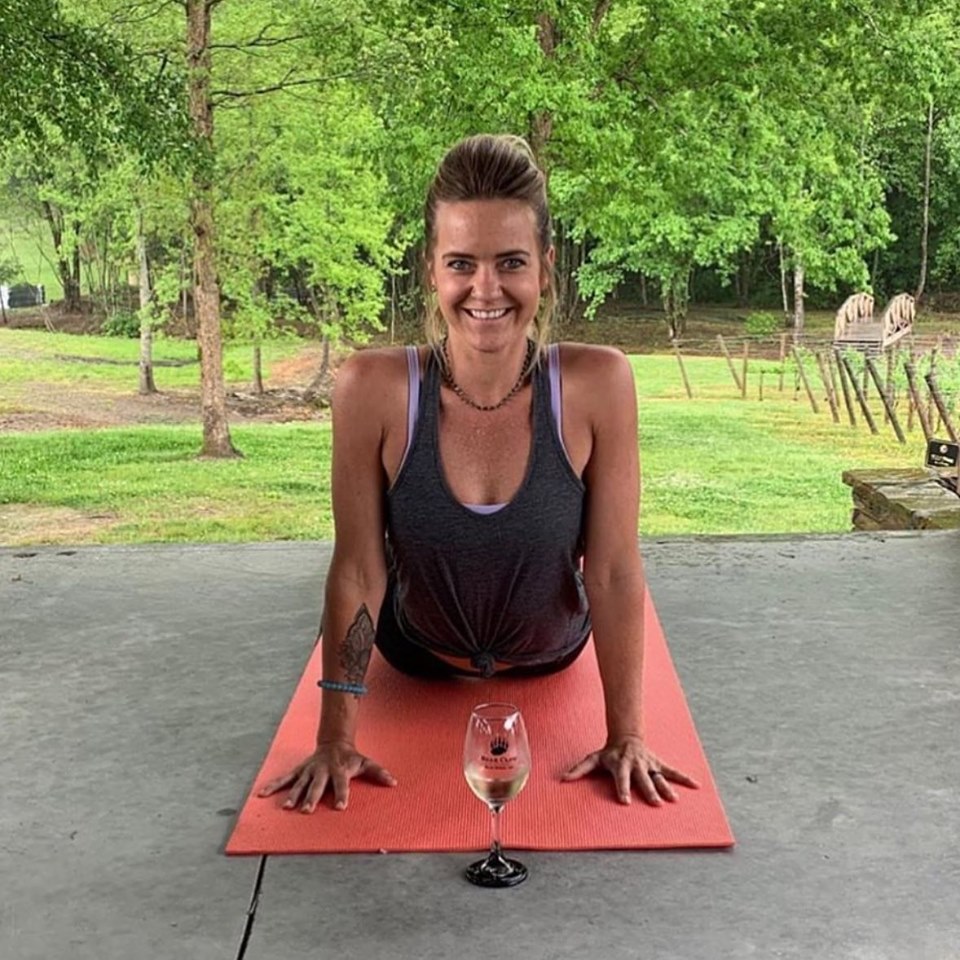 Here's your monthly opportunity to drink wine with no guilt. A yoga workout – then drink wine. Easy. The guided yoga lasts about an hour – the wine tasting and wine drinking has no set time parameters. Enjoy!
Georgia Marble Festival
October 5 – 6
LOCATION: Jasper, GA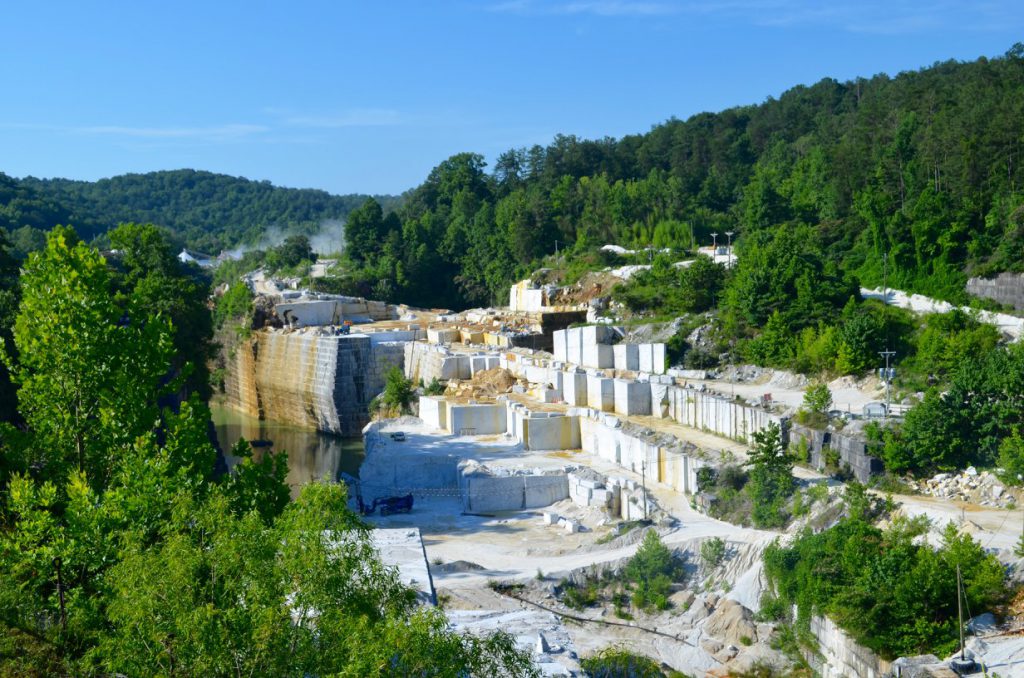 These are not marbles. Those small, round things that young boys and girls used to "shoot", kneeling on the floor, or trading them. Remember "purees", "cat eyes" and "steelys"? No, this festival is a celebration of indigenous rocks, quarries, and local art. Tate marble is historic and world famous and marble quarry tours will be given during the festival.
John C. Campbell Fall Festival
October 5 – 6
LOCATION: John C. Campbell Folk School, Brasstown, NC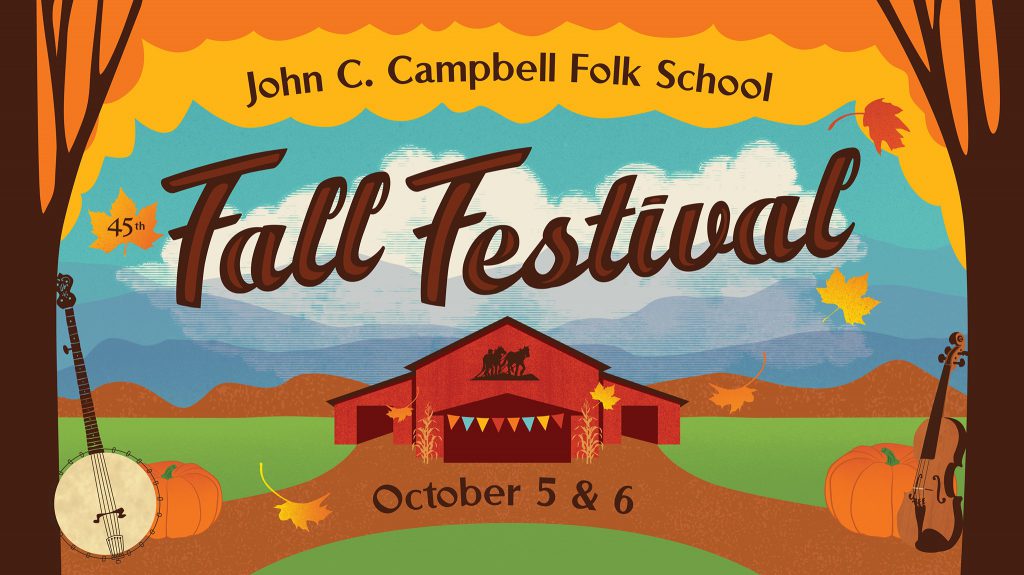 One of the best ways to enjoy fall is with others who enjoy it just as much as you do! You can do that at the John C. Campbell Fall festival, in the company of a couple hundred of your closest, new friends, and among nearly 300 art and crafts vendors from throughout the region. Traditional and contemporary crafts; bluegrass, gospel, folk, and Celtic music on both days. Tap your toes to clogging demonstrations or just listen to the music. It all takes place on the Brasstown, NC campus, home to hiking trails, and winding wooded paths.
Woof and then Woof again!
October 5 – 6
LOCATION: Pours for Pups (Willowcreek Falls and Vineyard) & Barktoberfest (Grumpy Old Men Brewing)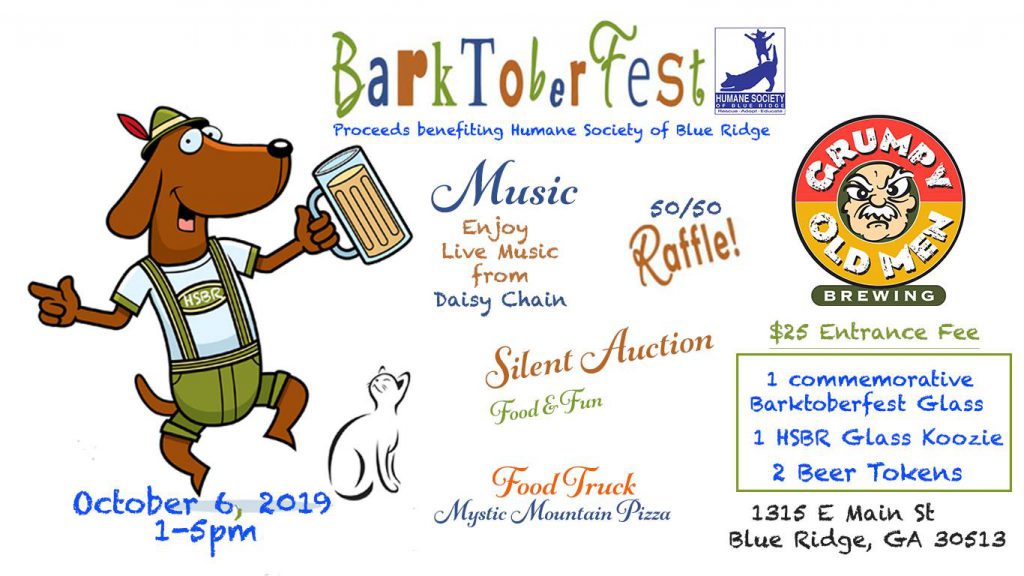 Two separate events, two separate places, on two different days – both benefiting local pet rescues. The first, a football party at a vineyard, with raffles, live music and football on large screens, will take place October 5 (Pours for Pups benefits Tri-State Pet Rescue). The second, innovatively called "Barktoberfest" on October 6, also will feature live music, a silent auction and raffles, to benefit the Humane Society of Blue Ridge. Not surprisingly, Grumpy Old Men Brewing is dog-friendly.
Southern Appalachian Artists Guild (SAAG) Juried Art Show
October 5 – 9
LOCATION: Blue Ridge Art Association, Downtown Blue Ridge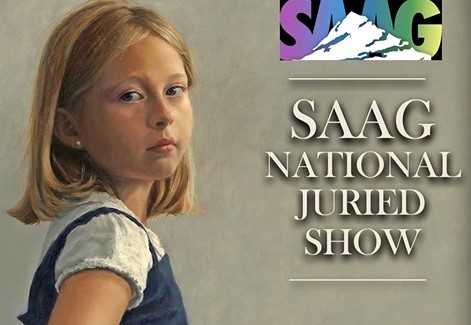 Artists from a large number of states, and perhaps even a few foreign countries, will compete for cash prizes in this 12th annual juried art show. The entries, including show winners, will be on display in the Arts Center in Downtown Blue Ridge from October 5th – 9th. Opening reception is October 5th from 5pm – 7pm.
Paradise Hills Vineyard and Winery
October 5 – 26
LOCATION: Paradise Hills, Blairsville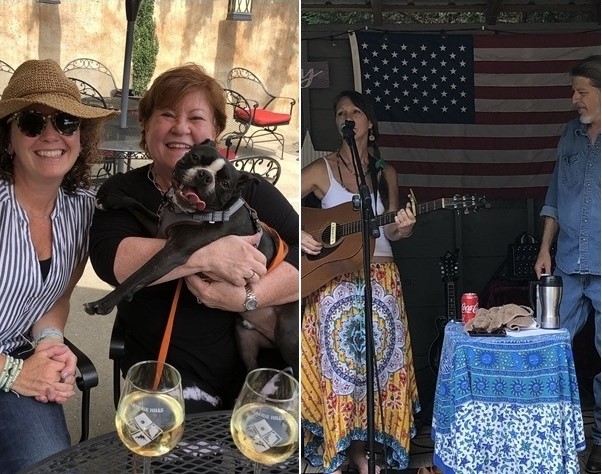 Paradise Hills is a boutique farm with vineyards, featuring handcrafted wines, live music on weekends, and a charming, laid-back tasting room.
October 5 – Scott Stambaugh
October 12 – Troy Underwood
October 19 – Dr. Paul
October 26 – Curtis Jones
Cartecay Vineyards
October 5 – 27
LOCATION: Cartecay Vineyards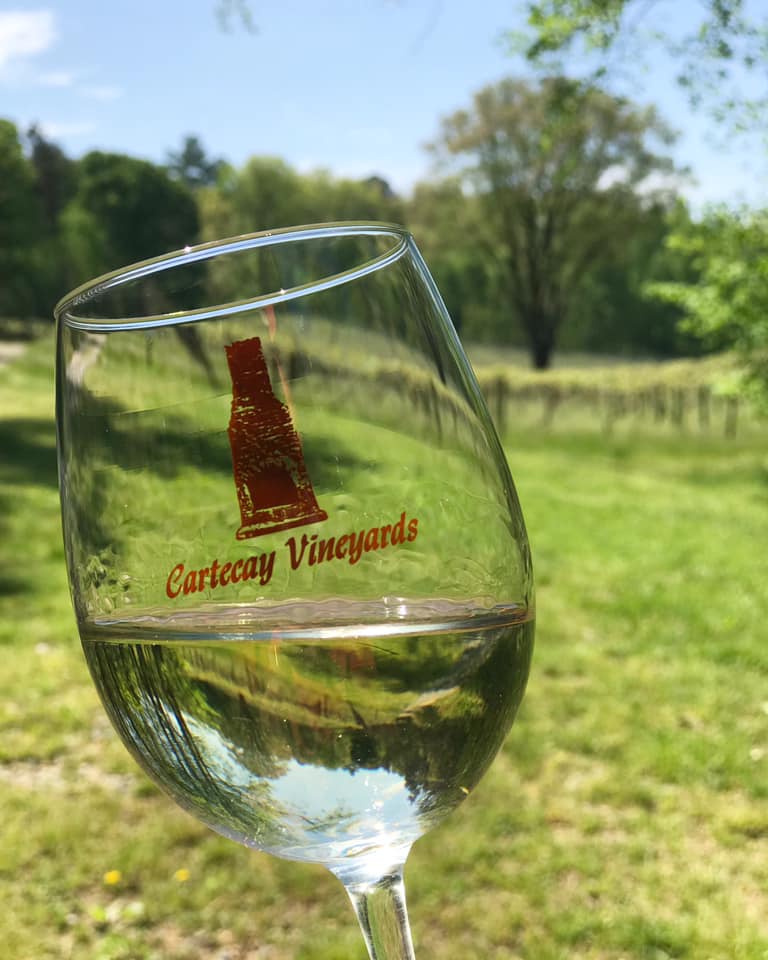 A beautiful vineyard and winery set in pastoral farmlands in the heart of the Southern Appalachians. Cartacay's wine history dates to 2007, but it's heritage is comprised of Cherokee roots (in fact, Cartecay translates to "bread valley"). The winery features plenty of locally sourced wines, tastings and special events, plus live music on most weekends.
October 5 – Craig Hendricks
October 6 – Scott Stambaugh
October 12 – Timothy O'Donovan
October 13 – Man Bites Dog
October 19 – Gregg Erwin
October 20 – Adrian Stover
October 20 – Surrender Hill
October 26 – Adrian Stover
October 27 – Johnny Summers
Cherry Log Fall Festival
October 6 – 20
LOCATION: Cherry Log Community Club House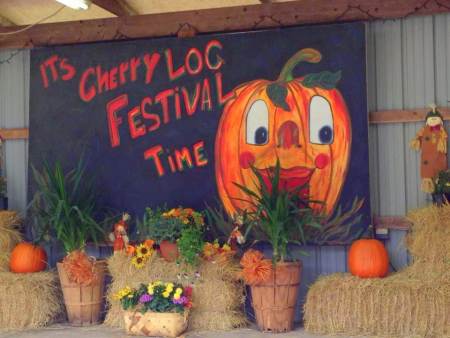 What's even more fun than a town called Cherry Log? Why, a festival in a town called Cherry Log, of course! And this one goes on for three straight weekends in October! Homemade everything (cakes, pies, canned goods, crafts, breakfast, lunch, etc.) and some good old fashioned bluegrass, gospel and country music. Festival hours are 9am – 5pm each weekend day.
Georgia Mountain Fall Festival
October 11 – 19
LOCATION: Georgia Mountain Fairgrounds, Hiawassee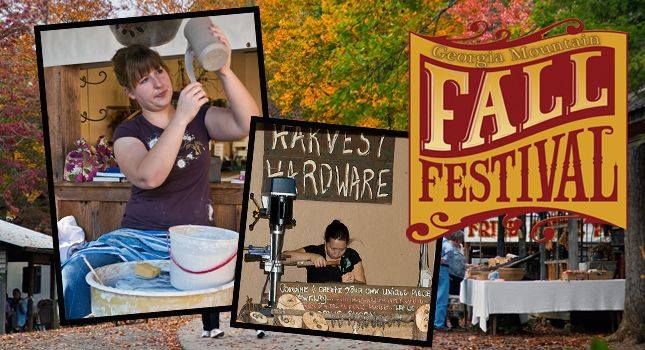 You've got to love a fair that spans weekdays, welcoming visitors for nine straight days! That gives you a chance to enjoy this annual event during large crowd days and during quiet times. You can even plan a fair food lunch. As usual, this year's fair will feature musical performances, arts and crafts vendors, educational demonstrations, a flower show and, one of the fair's annual highlights, Georgia's Official State Fiddlers' Convention.
Blue Ridge Ultra Marathon Race
October 12
LOCATION: Chattahoochee National Forest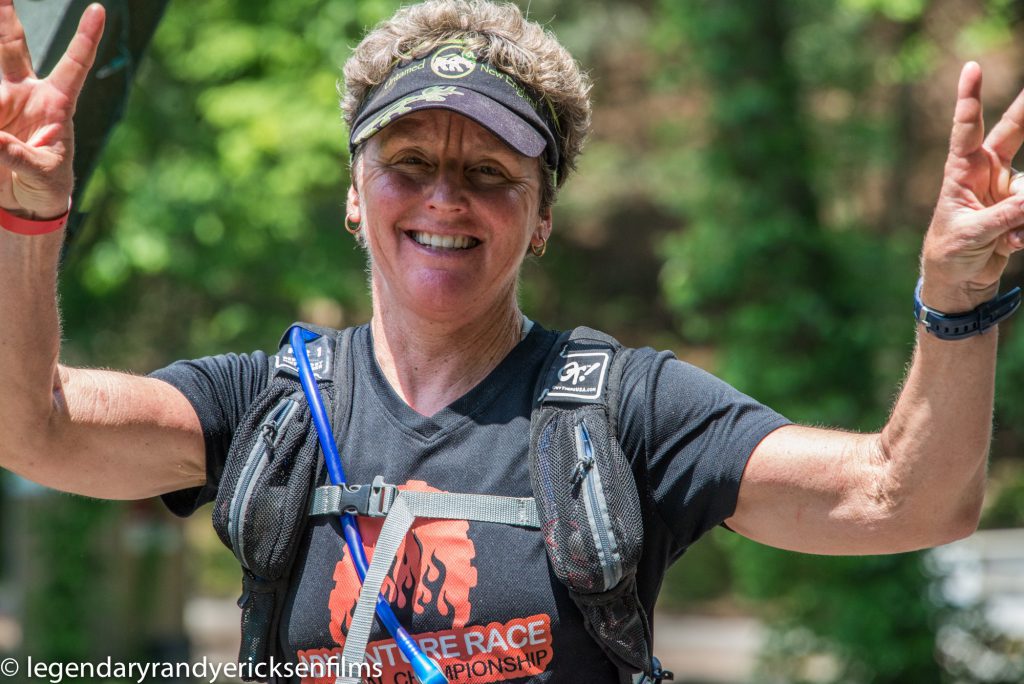 Anytime there's an adjective in front of a race, you should pay attention. It's usually a pretty clear indicator that there's going to be something different, challenging, or outrageous about this race. In the case of the Blue Ridge Ultra Race, the Ultra means a 50 mile running race, including six miles of hidden trails and nine miles of Forest Service road, with creek crossings, steep ascents, even steeper descents, jumping over logs and sometimes quite, as they say, "technical" spots throughout this 50 mile race. Needless to say, this race challenges the most expert racer, but 50 miles is not required; there are also 30 and 15 mile options over the same terrain. Whew!
Blue Ridge Marching Band Festival
October 12
LOCATION: Fannin County High School Football Field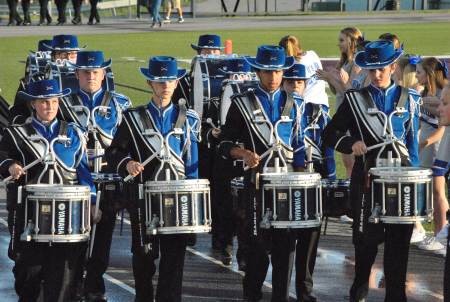 More than two dozen bands will compete, with bands ranging in size from 40 members to more than 150 members, for regional honors.
Fall Arts in the Park Festival
October 12 – 13
LOCATION: Downtown Blue Ridge City Park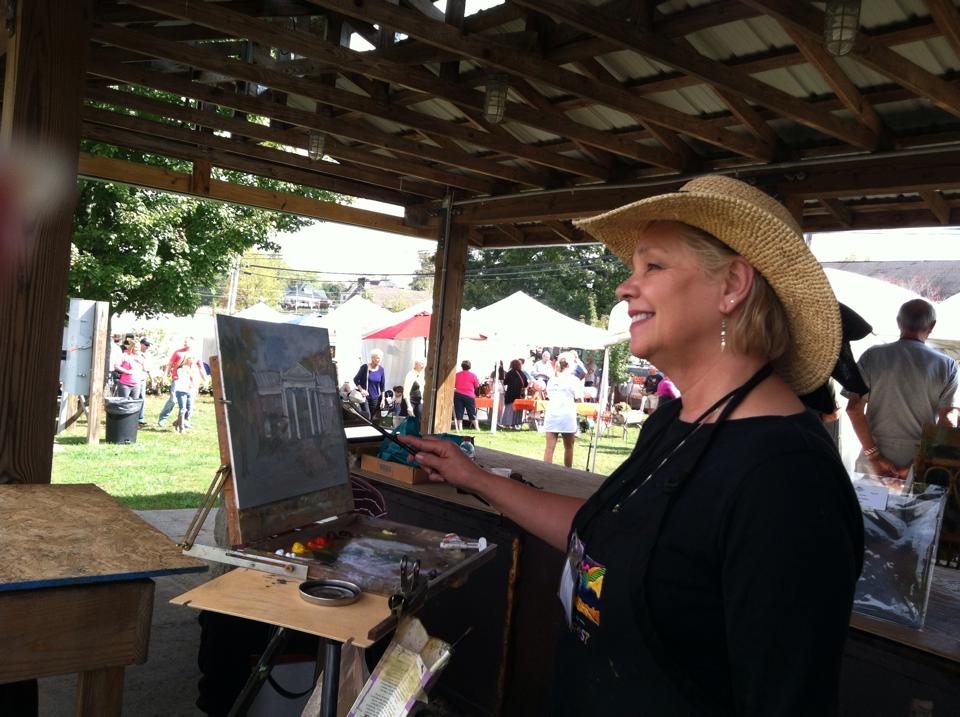 A true sign of autumn, the fall version of Blue Ridge's popular Arts in the Park, set amidst the lovely, tree-filled downtown park, with fresh food smells all around, local art, special events and musical performances.
Sorghum Festival
October 12 – 13; 19 – 20
LOCATION: Meeks Park, Blairsville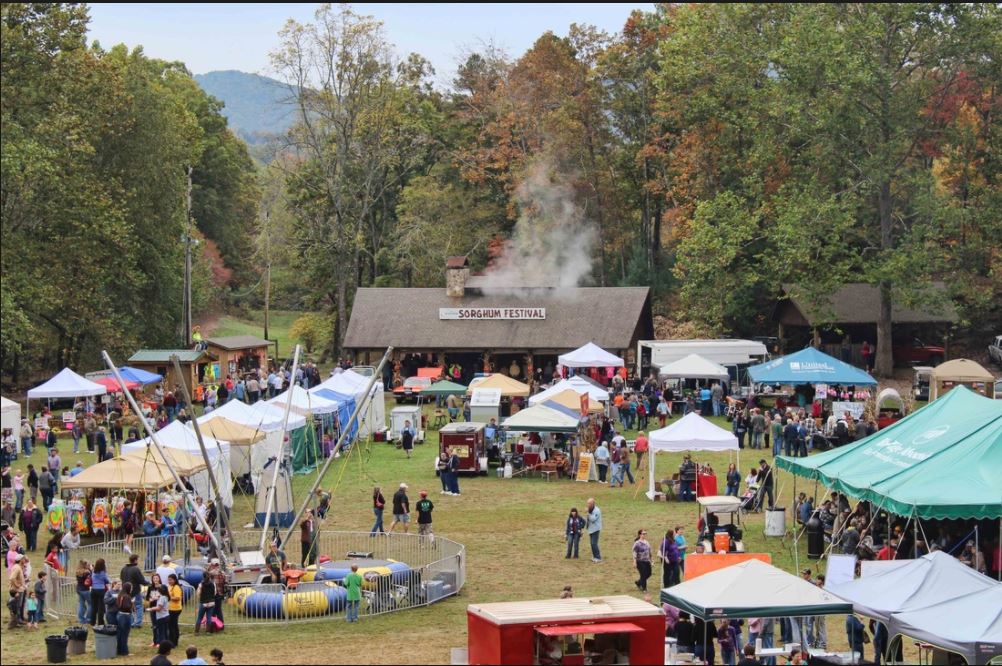 Sorghum is one of those mystery words. Pork product? Dental affliction? Nope. It's actually a cereal grain that grows tall, like corn, but boiled down it produces a sugary-like syrup. You'd be able to deduce that from one item on a list of events that's part of this annual festival: a biscuit eating contest, with sorghum on top. You may know sorghum better by its full name – sorghum molasses. Whether the taste speaks to you or not, this festival also features live music, arts, crafts, and more fun contests like rock throwing and log sawing!
Georgia Apple Festival
October 12 – 13; 19 – 20
LOCATION: Ellijay Lions Club Fairgrounds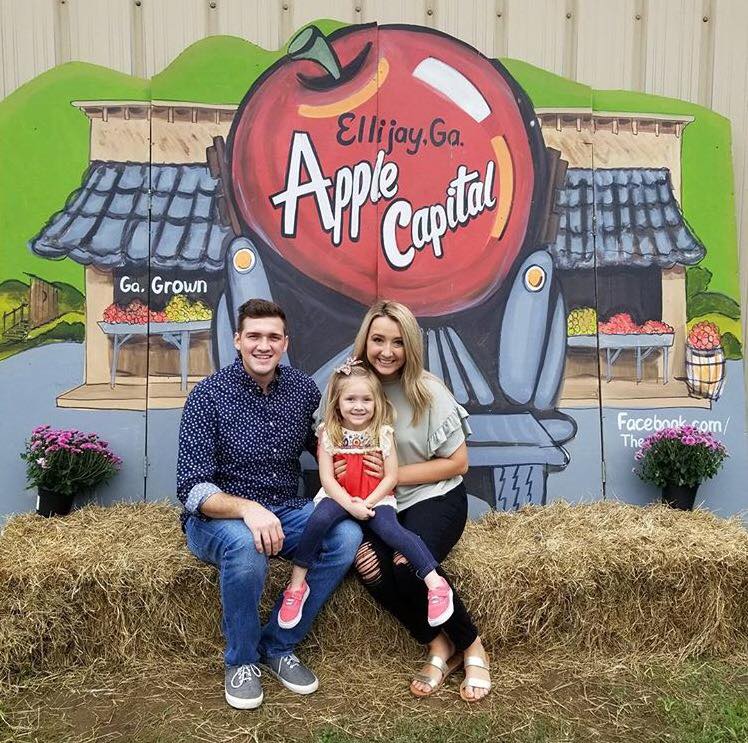 For 46 years, apples have brought folks together in Ellijay, East Ellijay and Gilmer County. These days, people come from all over for the apples, the parade, the antique car show, the arts and crafts, and almost everything you can imagine (or eat) made from apples!
Heritage Days Festival
October 19 – 20
LOCATION: Talking Rock, GA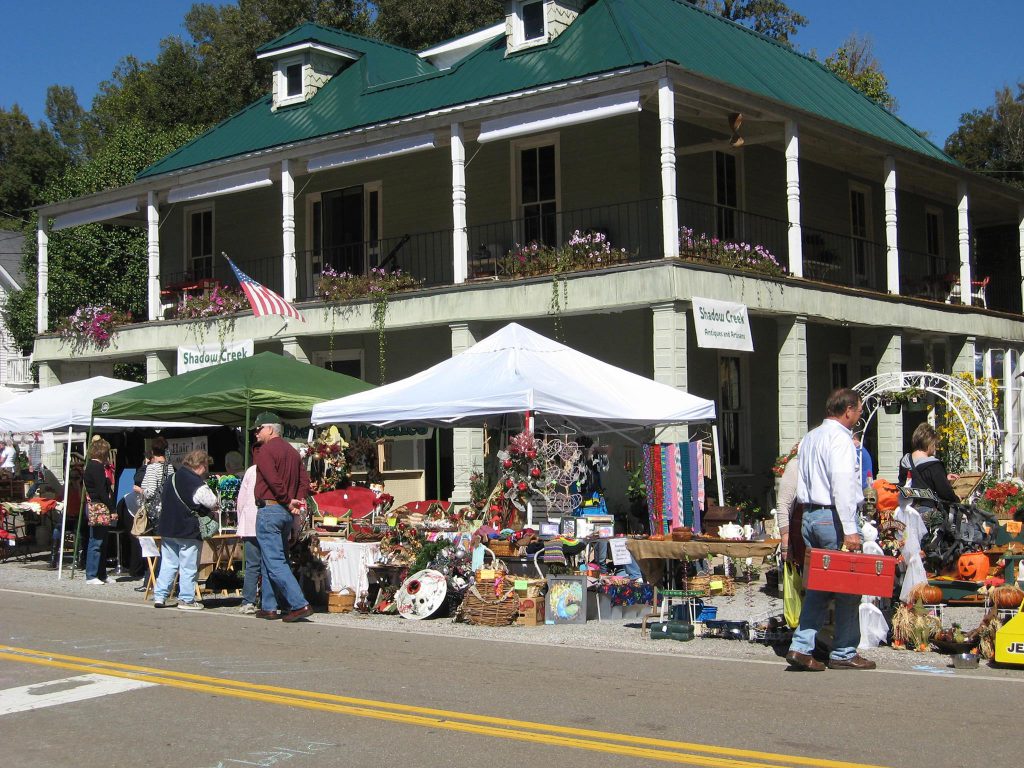 Spoiler alert: the rock doesn't actually talk! But this is a cute event in a charming town with everything you'd expect of North Georgia autumn beauty in small town America. Antiques, bluegrass and Southern gospel music, and plenty of food.
NEW HOMES ADDED TO OUR PROGRAM

Like the private treehouse retreat you loved as a kid but a thousand times more spectacular, Little Bird Landing is a hillside oasis that elevates the idea of living in the woods to a whole new level. With a wraparound deck, soaring vaulted ceilings and enormous windows that showcase the magnificent long-range mountain views from every angle, this rustic yet modern showplace has everything you desire in a Blue Ridge vacation hideaway. The cabin can accommodate eight guests in its three comfortable bedrooms plus a queen-size pullout sofa in the game room. Whether you're planning a family vacation, a couples' weekend, or a getaway with your best friends, Little Bird Landing offers you fun, peace and quiet, and all the comforts of an exclusive resort in a breathtaking mountain setting.

Located on a mountaintop in Morganton, GA, and named for the deer you're likely to see nearby, the custom-built, beautifully designed and decorated cabin has wraparound decks that showcase long-range mountain views from sunrise to sunset. Deer Haven Hideaway has three comfortable bedrooms, one per floor and featuring hand-carved queen beds, and luxurious bedding designed to create a cozy, warm, and inviting setting. Each has access to the covered decks through French Doors. At this magnificent mountain oasis, it's all about relaxation, with an ambiance that encourages you to exhale, unwind, and de-stress while enjoying time with family and friends.
IN CASE YOU MISSED IT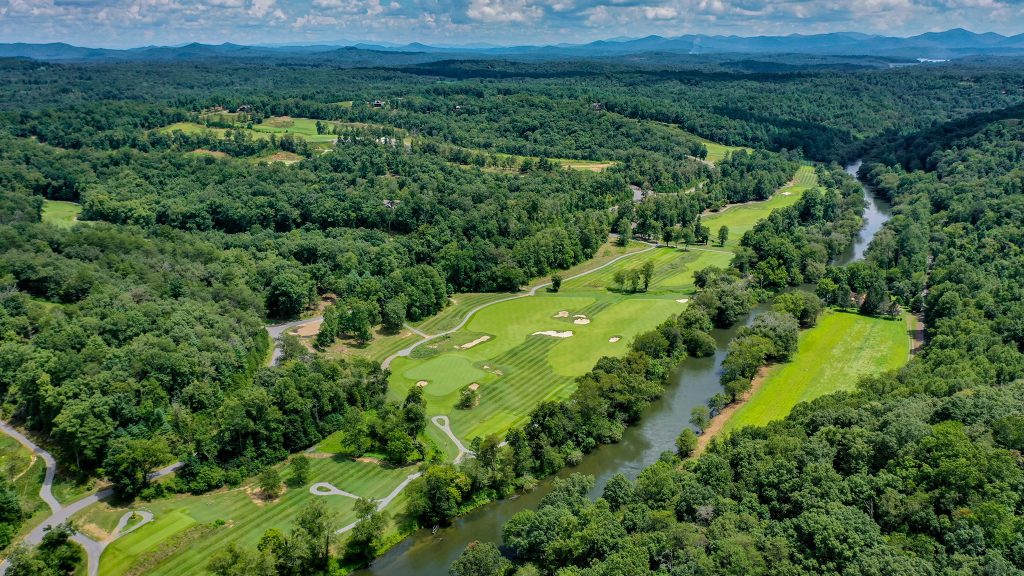 Just as with restaurants, we all have a wide variety of choices in the world of golf experiences. In North Georgia, you can easily find a golf course to suit your basic needs, then spend a couple of hours chasing the small ball, in high traffic, over unremarkable terrain, or you can be more discerning and decide to play a more sophisticated and truly exceptional track. When you Escape to Blue Ridge, you have many choices within a short driving distance from you cabin. Let's take a look at a few great options. Keep Reading.