Get ready for a busy summer in the mountains! July is jam packed with patriotic fun events, art shows, live music, festivals, and more. Find a full list of all the great events happening in the North Georgia area here:
2nd Annual Wild West Show & Rodeo on the River
July 1st
Location: On the River at the old baseball field on West Tennessee Avenue in Copperhill, TN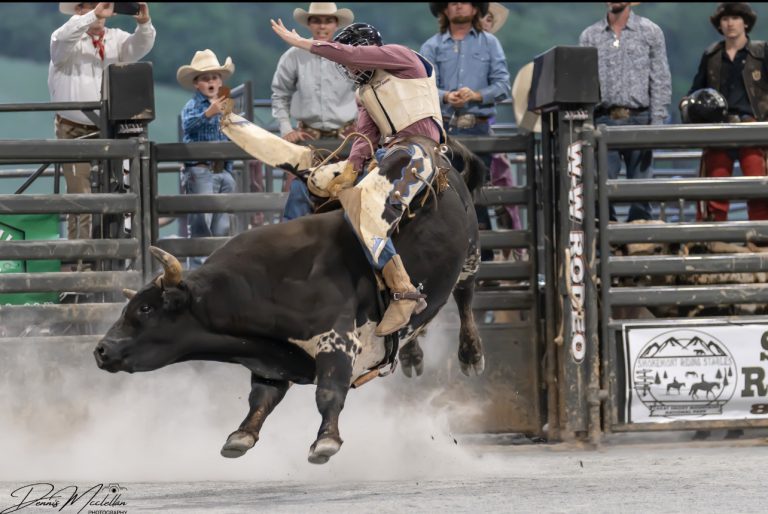 Ready for a rodeo!? Come on out for Copperhill's 2nd Annual Wild West Show & Rodeo June 30th & July 1st! There will be lots of fun rodeo events and food vendors at this awesome event! And on Saturday there will be a firework show! Tickets are $20 per person and children 5 & under are free.
Lake Nottely Boat Parade
July 1st
Location: Nottely Marina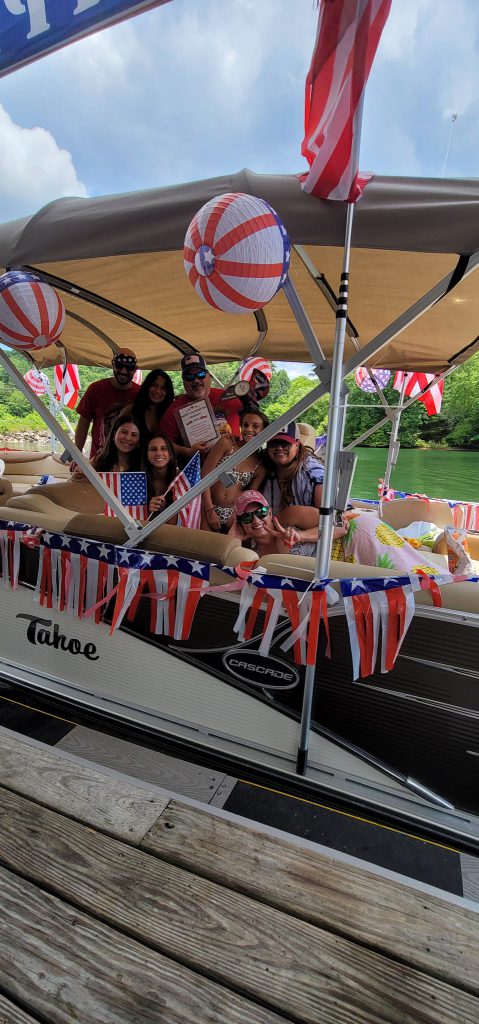 Head on over to the Lake Nottely Marina in Blairsville for their annual Independence Day Boat Parade. Have a boat? Join in the lineup starting at 10:30am. There's no charge to enter your boat and you may decorate it however you'd like! Then at 11:30am the boats will pass by and all can enjoy in the beautiful parade!
Kids Fishing Rodeo
July 1st
Location: McCaysville City Park

Let the kiddos try their hand at some fishing at the Kids Fishing Rodeo for children 16 & under in McCaysville City Park! Not only will there be fishing but there will also be a playground, walking trails, a picnic area, and the new Veterans Memorial Garden to explore! After the fishing rodeo be sure to stay for a cookout in the park and then catch the fireworks over the river at sundown!
Copper Basin Fireworks
July 1st
Location: Downtown McCaysville & Copperhill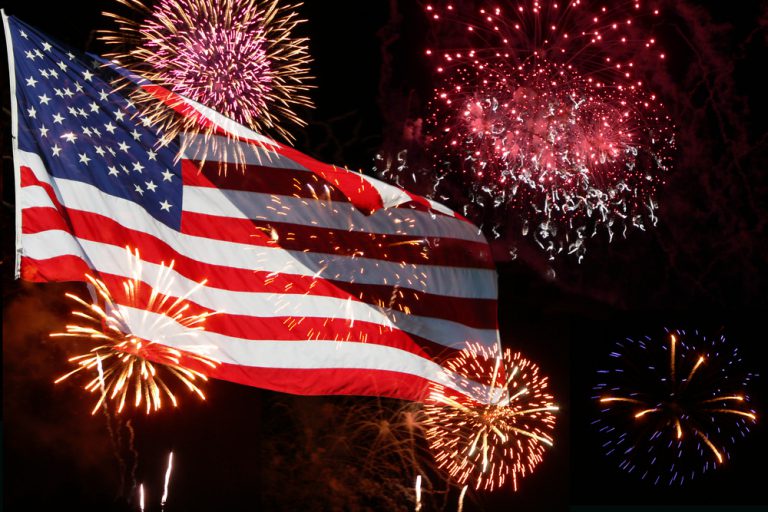 Food, fun, and fireworks await you at the Copper Basin Fireworks show. Bring your lawn chairs, blankets, and the whole family to join in the fun! The fireworks start at promptly 9:30pm and go till around 10:30pm. You can see the fireworks from anywhere downtown. Come on out for a special night to celebrate America's birthday!
Community Quilt & Fiber Arts Exhibit
July 1st-July 8th
Location: The Arts Center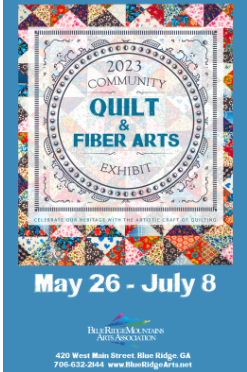 Admire beautiful hand made quilts and celebrate our mountain heritage at the Art Center's Community Quilt & Fiber Arts Exhibit. The gallery will be covered in both traditional and non traditional quilts as well as a wide array of fiber arts. The exhibit runs from May 26th-July 8th.
Live Music at Bear Claw Vineyards & Winery
July 1st-July 30th
Location: Bear Claw Vineyards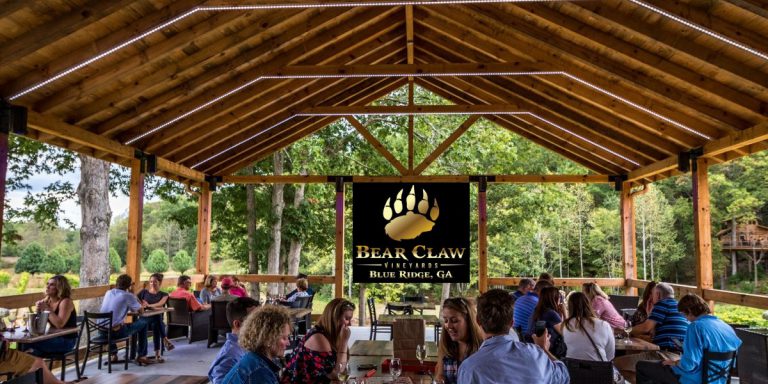 For award winning wine, live music, and food truck Bear Claw Vineyards is the place for you! Join them every Friday, Saturday, and Sunday for live music and food trucks. Kids and dogs are welcome too!
July 1st: Travis Bowlin
July 2nd: Russ Still
July 7th: Zachary Alexander
July 8th: Travis Bowlin
July 9th: Hunter Flanagan
July 14th: The Shetlands
July 15th: Hunter Flanagan
July 16th: Aspen Lee
July 21st: Rose Brown
July 22nd: Travis Bowlin
July 23rd: David Welch
July 28th: David Welch
July 29th: The Shetlands
July 30th: Russ Still
3rd Quarter Artist in Residence: Joe Basco
July 1st-July 31st
Location: Blue Ridge Mountain Arts Association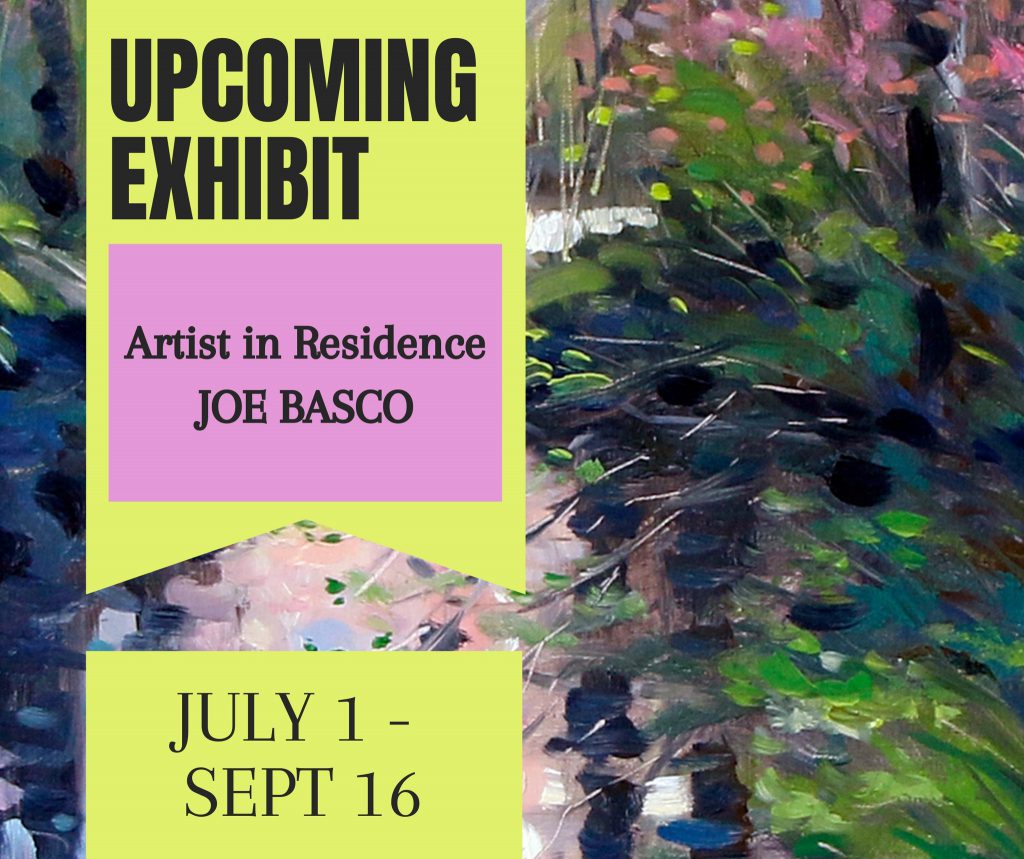 Come on out to the Art Center to admire local artist, Joe Basco's beautiful works depicting rural life from now until September 16th.
Downtown Market Blue Ridge
July 1st-July 29th
Location: 400 West Main Street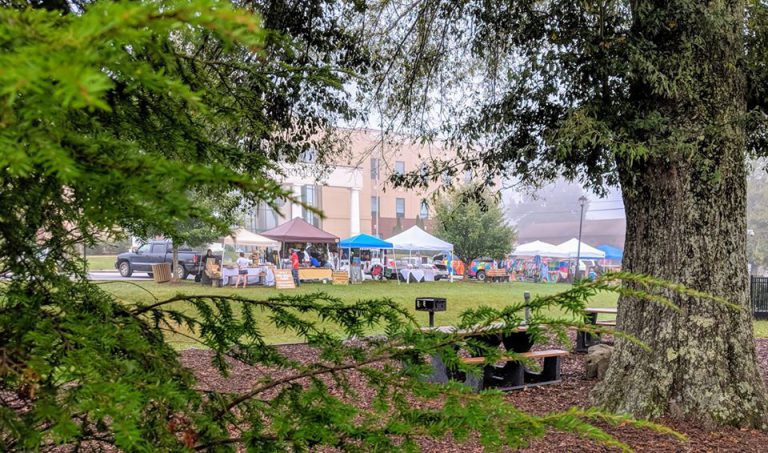 Enjoy this wonderful market every Saturday from 9:00am-1:00pm now till November (weather permitting) right in the heart of Downtown Blue Ridge! There will be all kinds of vendors offering food, artisan goods, arts & crafts, furniture, and more!
Live Music at Grumpy Old Men Brewing
July 1st-July 29th
Location: Grumpy Old Men Brewing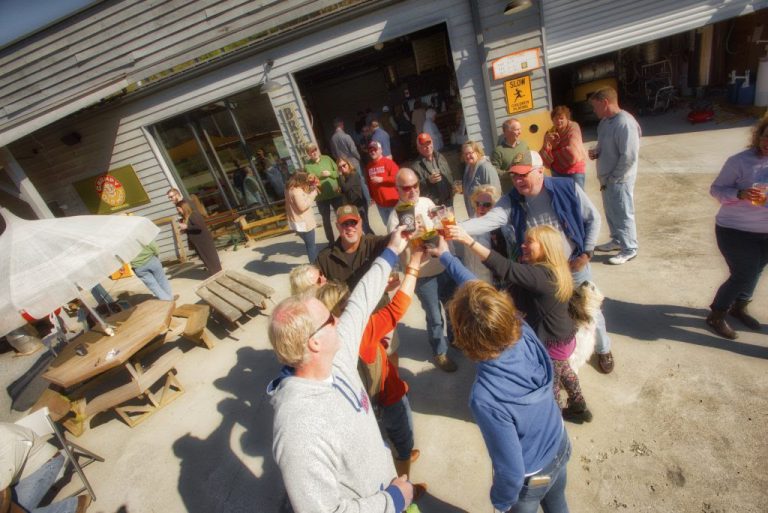 Stop by Grumpy Old Men Brewery Thursdays to sing along to your favorite songs for karaoke night! And drop by select Fridays & Saturdays from 3pm-6pm for great drinks, great music, and a great time. With indoor and outdoor seating available you can even bring your dog to join in the fun! Enjoy delicious fare from the ever-changing food trucks, while you listen to some fantastic local artists! And on Monday nights come on out for SINGO and Thursday nights is Karaoke!
July 1st: Jess Gogans
July 6th: Karaoke
July 7th: Travis Bowlin and Food from Get Skewers- Brazilian Food Truck
July 8th: Get Skewers- Brazilian Food Truck
July 13th: Karaoke
July 14th: Surrender Hill
July 15th: David Cheatham
July 20th: Karaoke
July 21st: Gregg Erwin & David Welch
July 22nd: Mountain Gypsy
July 27th: Karaoke
July 28th: Get Skewers- Brazilian Food Truck
July 29th: Karaoke
Live Music & Events at Angry Hops Brewing
July 1st-July 4th
Location: Angry Hops Brewing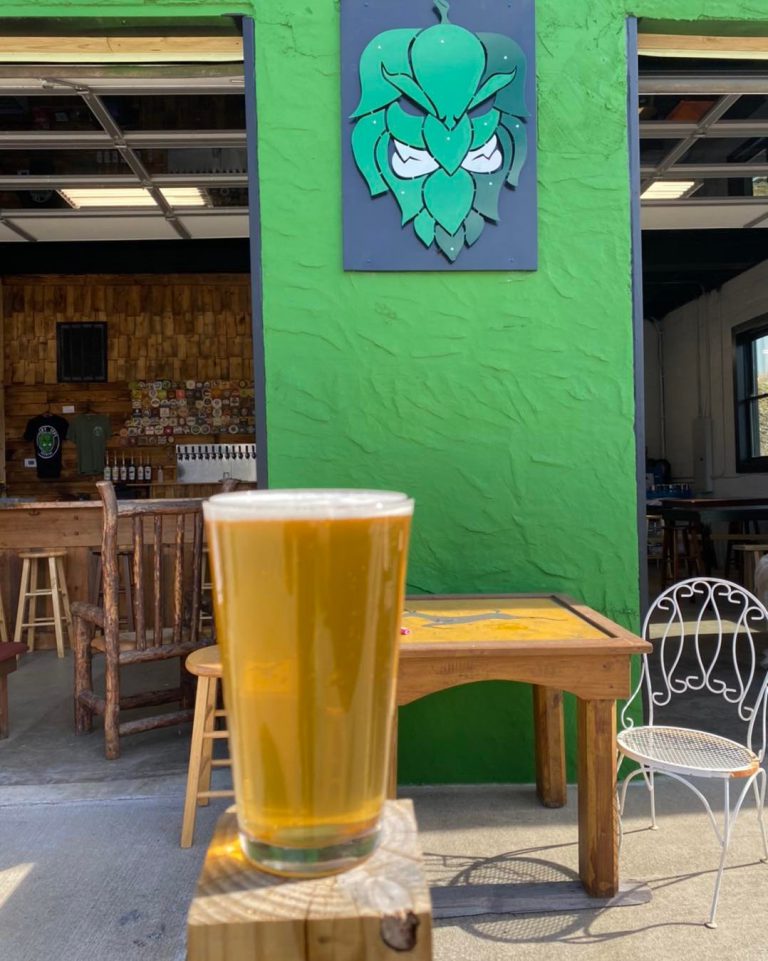 You'll love the craft brews from Angry Hops Brewing! And the only thing that can make those brews taste even better is when Angry Hops has live music or a special event going on! For 4th of July weekend you can expect all kinds of patriotic fun at the brewery.
July 1st: Appalachian Monk & Food from Community BBQ
July 2nd: Gerry Herndon
July 3rd: Blue Ridge Freedom 5K Kickoff Party
July 4th: Race Day
Live Music at Chateau Meichtry
July 1st-July 30th
Location: Chateau Meichtry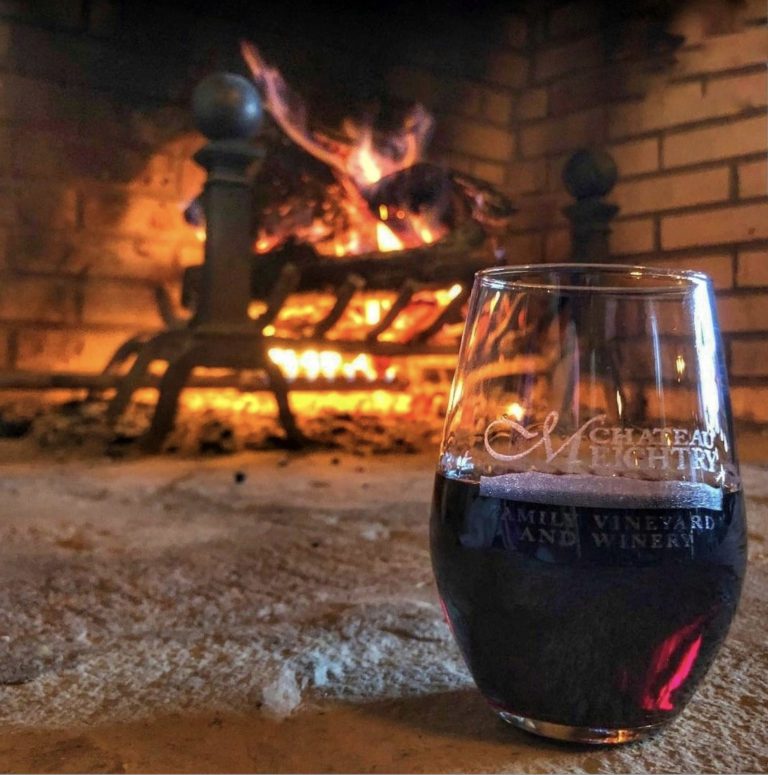 Come sip on wine by the foothills of the Appalachian Mountains at Chateau Meichtry. This beautiful winery located in Talking Rock, GA has both outdoor & indoor seating options, so you can enjoy the atmosphere of the winery no matter the weather. On Saturdays & Sundays you can sip on your favorite glass of wine while you enjoy live music from local artists from 1:30pm-5:30pm. And there's food trucks on the weekends as well!
July 1st: Adrian Stover
July 2nd: Man Bites Dog
July 3rd: Matty Croxton
July 4th: Wilder & White
July 7th: Surrender Hill
July 8th: Cotter Hill
July 9th: Surrender Hill
July 28th: Stevie Nicks Tribute Concert by Trouble Shangri-La featuring Kristin Tinsley!
Live Music at Cartecay Vineyards
July 1st-July 30th
Location: Cartecay Vineyards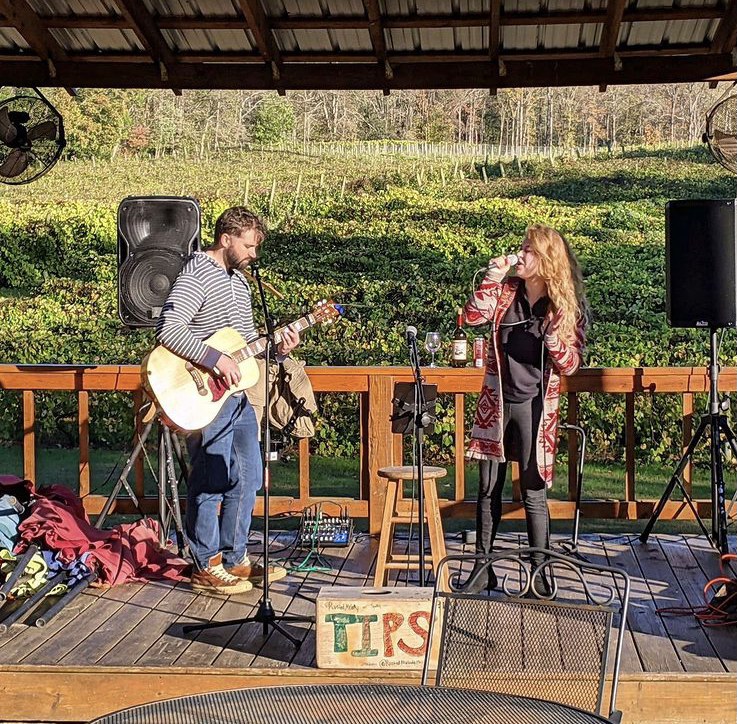 Sip on delicious wine surrounded by the North Georgia Mountains! Enjoy live music select Saturdays & Sundays from 1:30pm-5:30pm. Listen to the music of local artists while enjoying your wine outside either on the Chimney Patio or the Tasting Barn's covered porch. Live music, good wine, and beautiful mountain scenery; it doesn't get much better than that!
July 1st: Alyce and Marco
July 2nd: Gregg Erwin
July 8th: Rusted Melody
July 9th: Trevor Startt
July 15th: Mason Parker
July 16th: Loose Shoes Duo
July 22nd: Hank Break
July 23rd: Katie Martin
July 29th: Jorge Valenzuela
July 30th: Brooke Bagwell
Live Music and Food at Fannin Brewing Company
July 1st-July 8th
Location: Fannin Brewing Company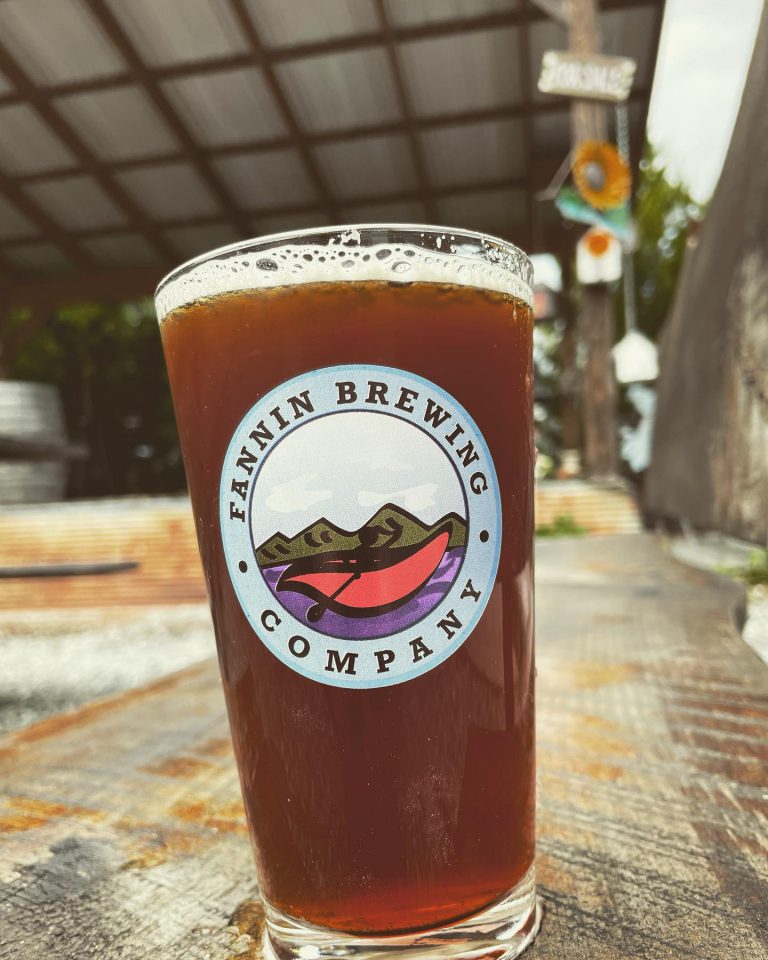 There's always fun to be had at Fannin Brewing Company in Downtown Blue Ridge! On weekends they have live music, food trucks, beer, and lots of fun! Grab a beer, some eats, and enjoy the show!
July 1st: Der Wurst Meister Food Truck
July 8th: Alex Gannon
Sugar Creek Raceway
July 1st-July 22nd
Location: Sugar Creek Raceway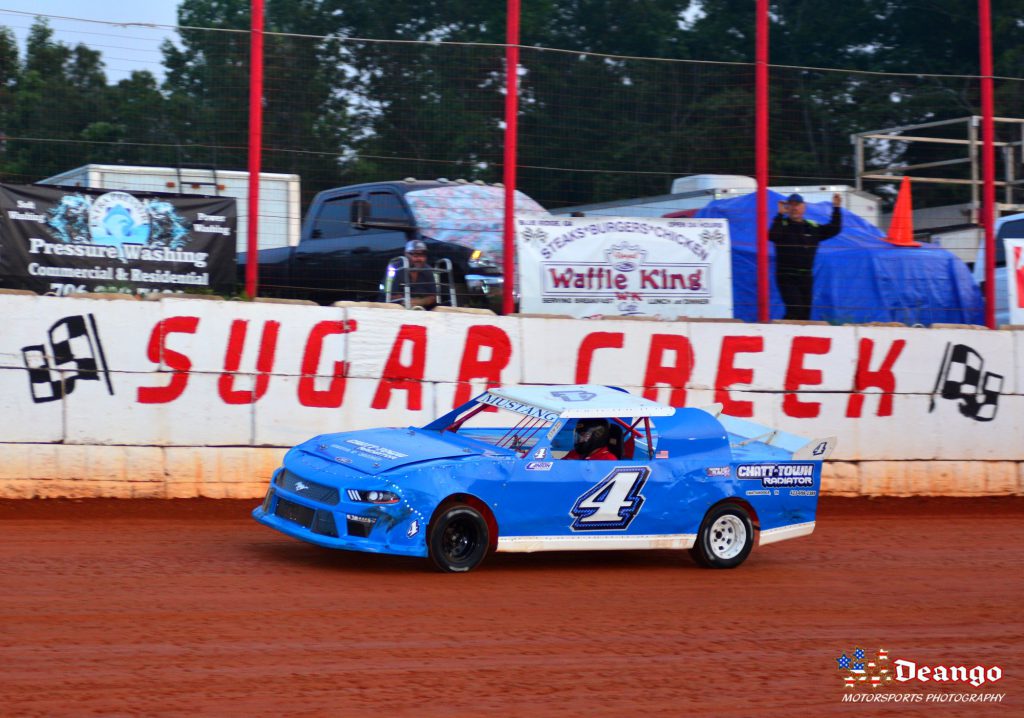 Catch zooming cars at Sugar Creek Raceway in Blue Ridge, Georgia all summer long! Don't miss a second of the action at this amazing off-road racetrack! Gates open at 5pm and hot laps start at 7pm.
July 1st: United Crate Racing Alliance 604
July 8th: Super Late Models
July 22nd: Red Clay Series/Interstate Welding 602 Crate Late Models
Live Music at Paradise Hills
July 1st-July 29th
Location: Paradise Hills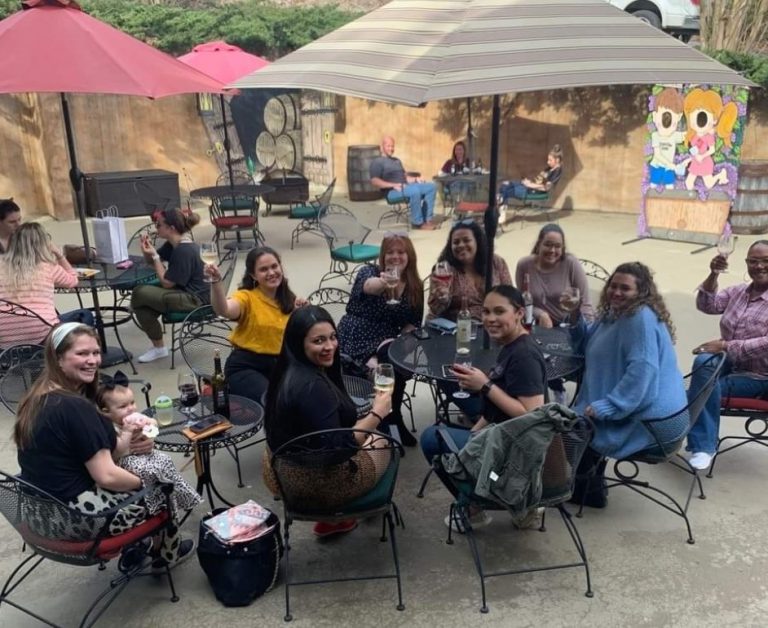 Visit the winery at the beautiful Paradise Hills hidden in the Blue Ridge Mountains. The tasting room offers Paradise Hills wine, a selection of craft beers, hard cider, and wine slushies as well as cheese and charcuterie boards, tapas, and shared platters. You can enjoy your drinks and snacks as you listen to local artists perform Fridays 4pm – 8pm & Saturdays from 1pm – 5pm.
July 1st: Chris Carpenter
July 2nd: Gnarly Fingers Band (Independence Day Concert)
July 7th: Gerry Herndon
July 8th: Tom Edwards
July 14th: Zach Alexander
July 15th: Scott Stambaugh
July 21st: Hill Roberts
July 22nd: Rusted Melody
July 28th: Mother Legacy
July 29th: Trailer Hippies
Vitner's Tours
July 2nd-July 30th
Location: Crane Creek Vineyards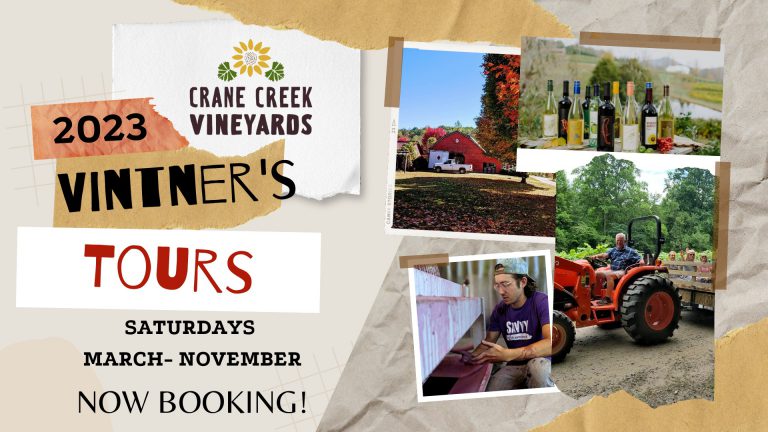 Learn all about the wine making process with this behind the scenes experience! Take a tour of the beautiful Crane Creek Vineyards and experience what goes into making a bottle of Crane Creek wine! You can take a Vitner Tour Saturdays at 2pm, March-November.
Line Dancing Class
July 3rd-July 31st
Location: Tooney's Music Venue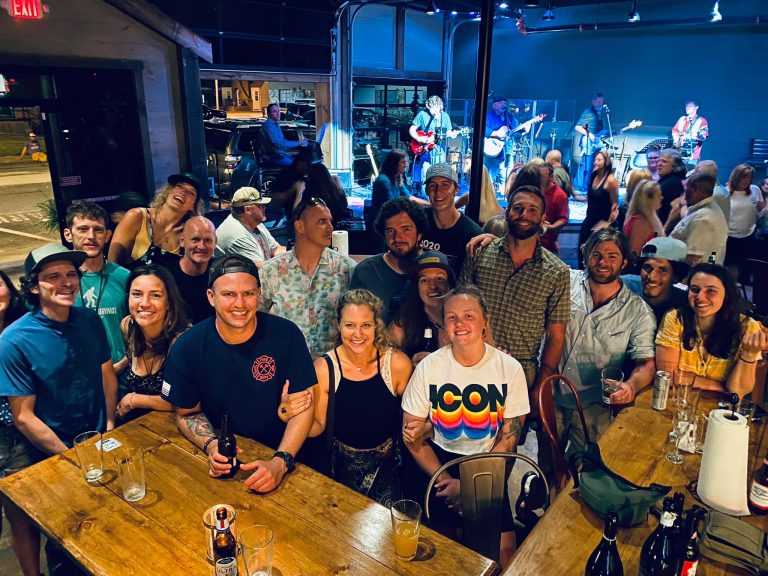 Have you ever wanted to learn how to line dance? Well now's your chance! Tooney's now offers free, weekly line dancing classes Monday nights! The class is open to people of all ages and dance experience! Doors open at 6pm and classes start at 7pm. Come on down and show us what you can do!
Blue Ridge Freedom 5K
July 4th
Location: Downtown Blue Ridge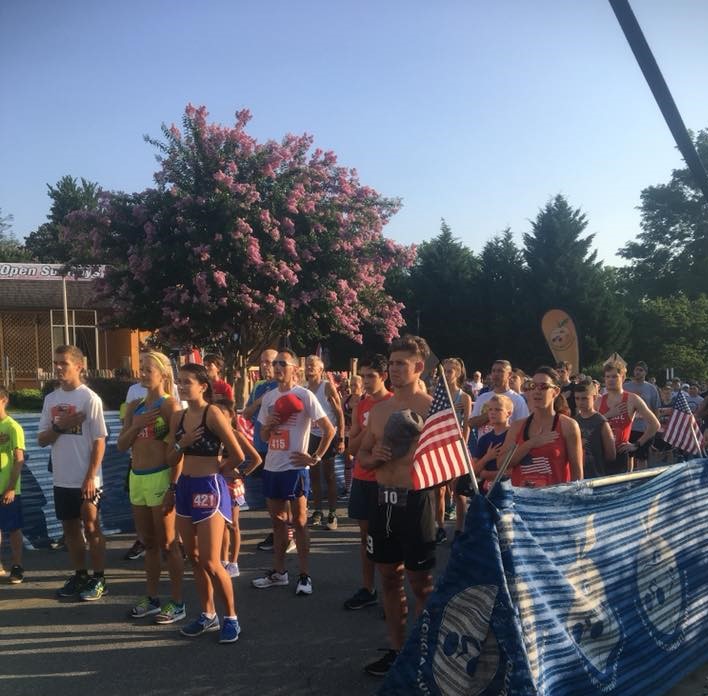 Be a part of the 4th of July celebration run! Start at Blue Ridge Sip & Play at 7:30am and make your way through town on this festive 5K.
Old Timer's Parade
July 4th
Location: Downtown Blue Ridge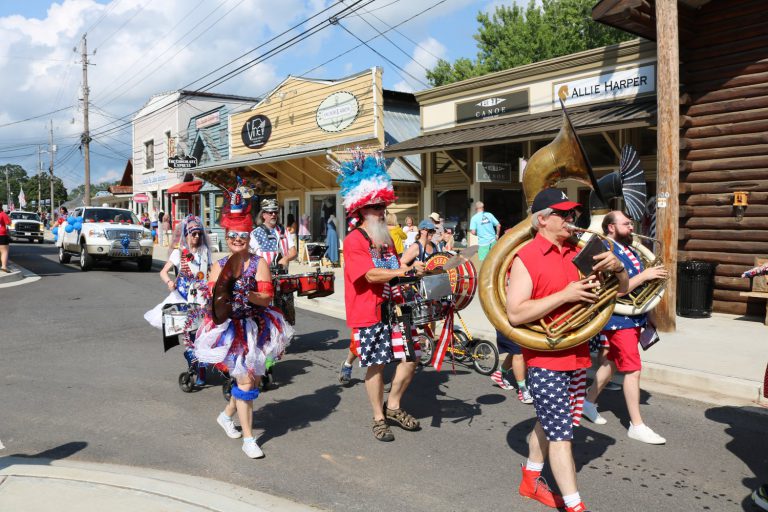 The Old Timer's Parade has been a Blue Ridge tradition since the 1950's. So come downtown from 10am-12pm in your best period attire, bring your antique cars and celebrate the 4th of July!
Lake Blue Ridge Fireworks
July 4th
Location: Lake Blue Ridge Dam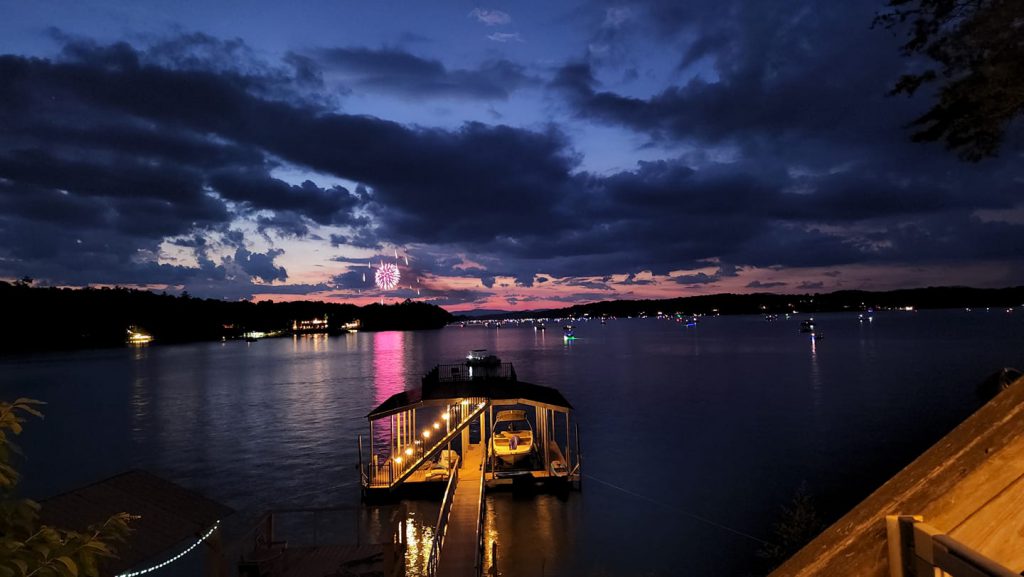 Join us at Lake Blue Ridge for the annual fireworks show! The fireworks start at 9:30pm and last till about 10:30pm. The best places to view the show are from the Morganton Point Recreation Area, from a boat in Lake Blue Ridge near the Lake Blue Ridge Dam, from the Lake Blue Ridge Marina, or from the Lake Blue Ridge Dam. It's sure to be a great and festive night!
4th of July Lake Chatuge Boat Parade
July 4th
Location: Lake Chatuge; Starting Point – Sunset Bay Cove (Behind Young Harris Watersports)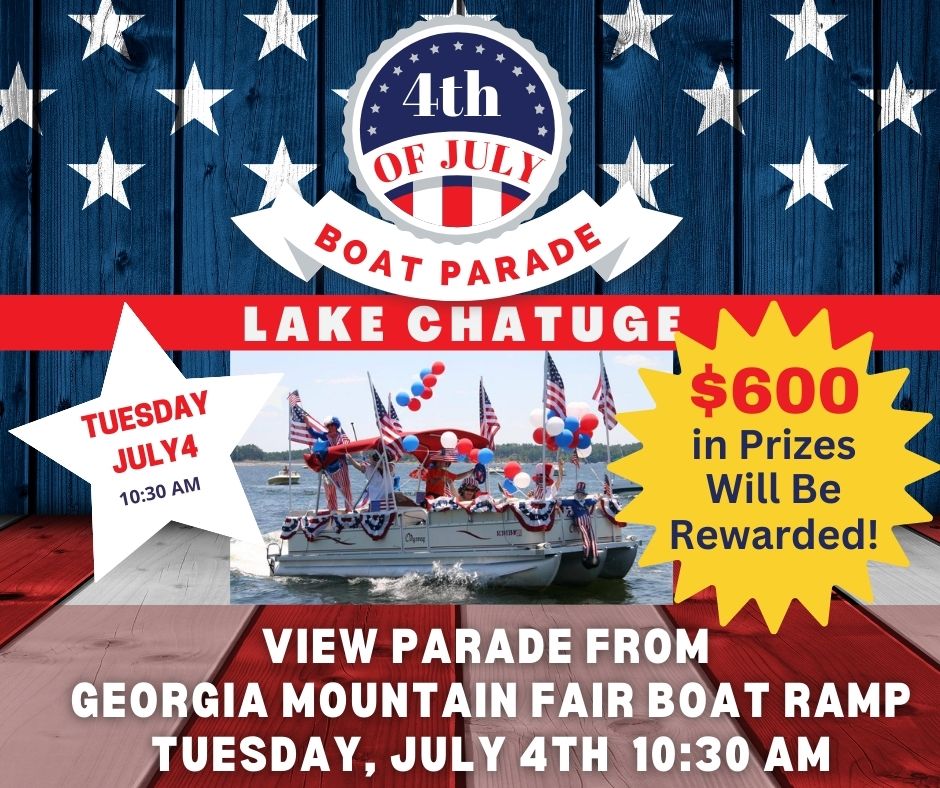 Come out for the 4th of July Lake Chatuge Boat Parade in Hiawassee! Interested in participating? All boats line up in the Sunset Bay Cove for the parade beginning at 10:30am and all boats must be pre-registered by 9am, July 1st to be considered for prizes. The boats will parade past the Georgia Mountain Fairgrounds where the judges will be positioned. Come on by and find a good spot to watch the patriotic boats go by!
Vogel State Park's 4th of July Celebration
July 4th
Location: Vogel State Park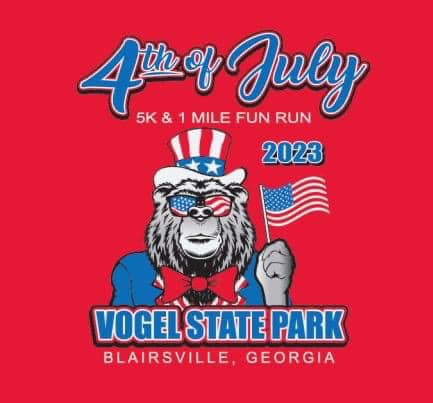 Start your 4th of July celebrations early with a 5K and 1 mile fun run/walk in Vogel State Park! The race kicks off at the group shelter at 7:30am. Then stick around after the race for Vogel State Park's 4th of July Celebration!
Fireworks at Meeks Park
July 4th
Location: Meeks Park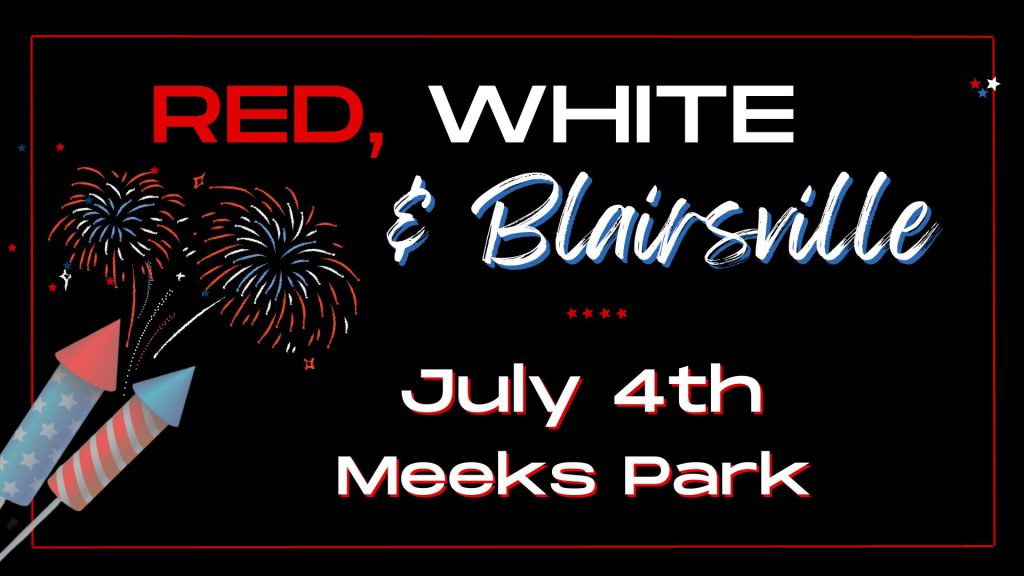 Head over to Meeks Park in Blairsville for even more fireworks, shooting off from 9:30pm-10pm! But come early starting at 7:30pm for fair food, bounce houses, face painting, a raffle and more. Come on out for a fun night!
2023 Annual Star Spangled Banner Spectacular Fourth of July Cookout & Buffet
July 4th
Location: The Sunset Pavilion at Brasstown Valley Resort and Spa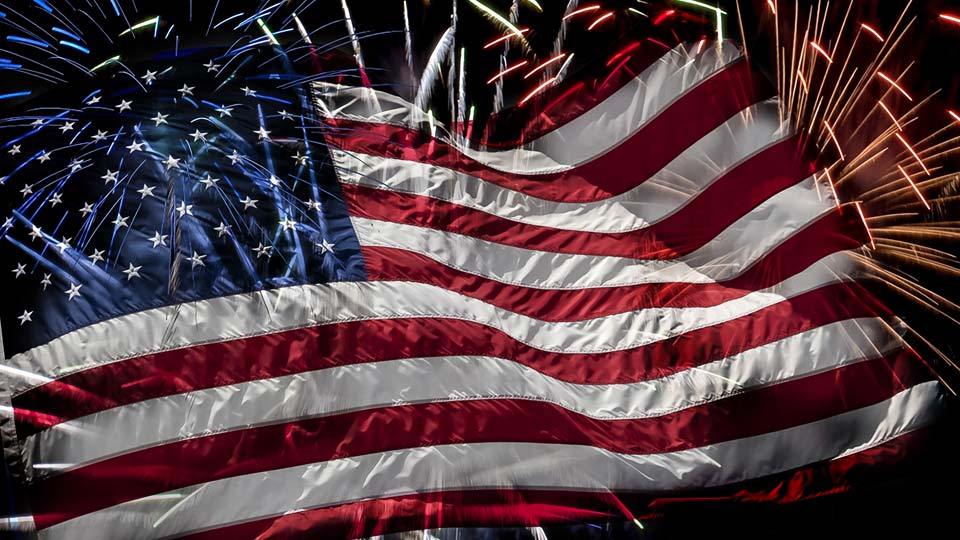 Enjoy a 4th of July buffet in Brasstown Valley's dining room from 5pm-9pm. You'll find delicious entrees and sides like peel & eat shrimp, roasted sweet potatoes, grilled pork medallions over molasses baked beans, and so much more! Or from 6:30pm-9:30pm come on out to the Sunset Pavilion for amazing food, family friendly activities, lawn games, a pie eating contest, and so much more! You'll also have a front row seat of Brasstown Valley's amazing fireworks display. Tickets are $57.00 per person, $26.00 per child, (age 6-12), $10 per child, (age 5 and under), reservations needed! Get ready for some patriotic family fun at Brasstown Valley Resort and Spa!
4th of July at the Ridges Resort
July 4th
Location: The Ridges Resort on Lake Chatuge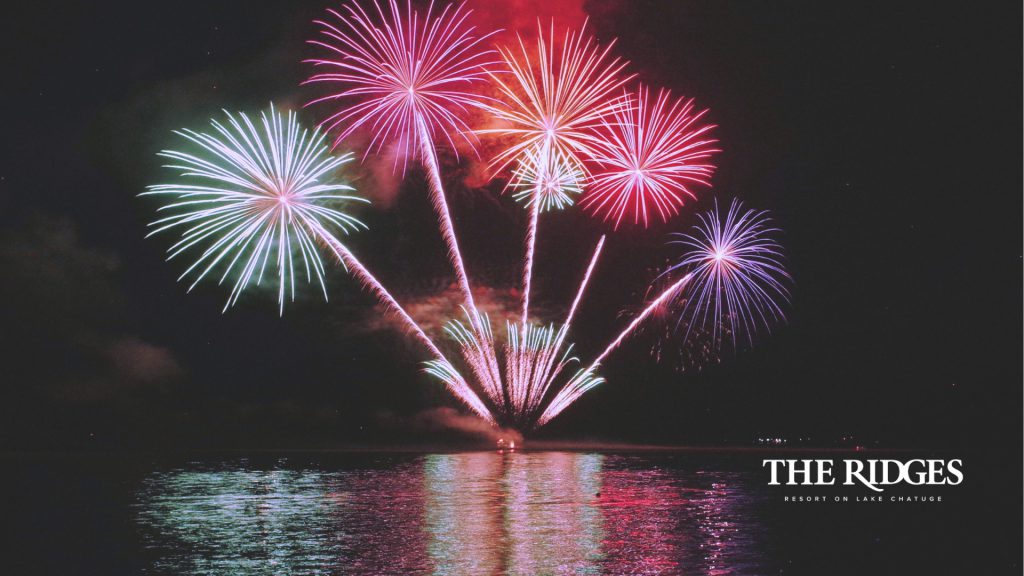 The Ridges Resort on the shore of Lake Chatuge, in beautiful Hiawassee, is hosting a 4th of July BBQ on the shores of Lake Chatuge! For dinner there will be burgers, hot dogs, and grilled chicken along with delicious sides and assorted pies. Then stay after to enjoy the fireworks! Reservations are $22 a person and can be made via OpenTable or by calling 706-896-4141
July 4th Fireworks
July 4th
Location: Georgia Mountain Fairgrounds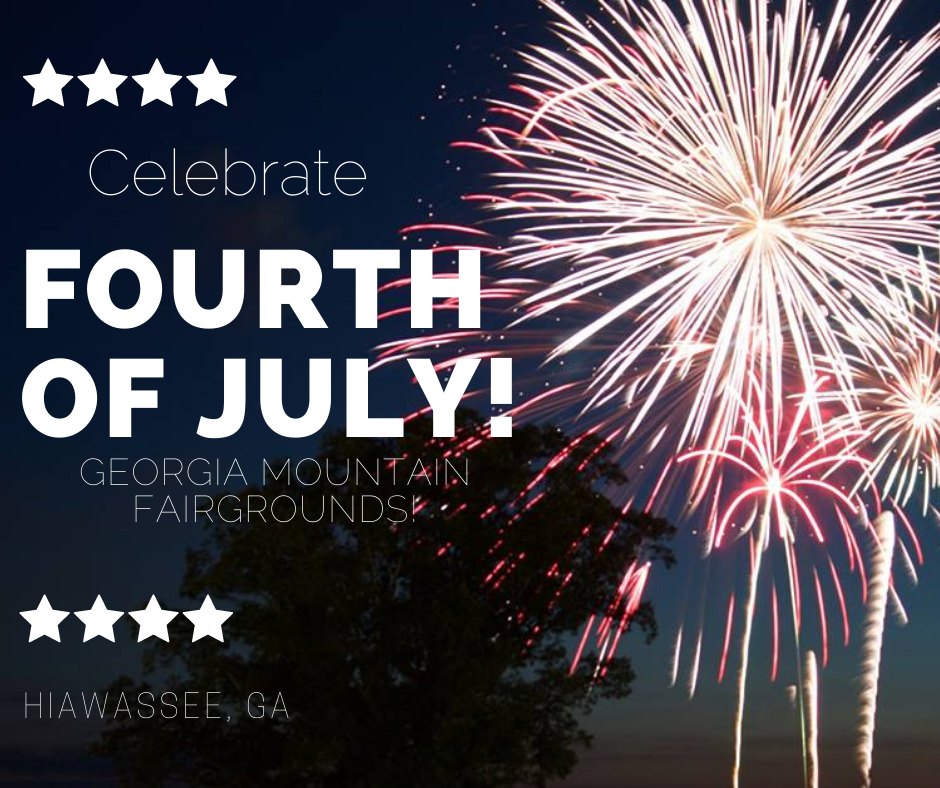 Head over to Georgia Mountain Fairgrounds in Hiawassee for great music and fireworks! Starting at 3pm there will be craft vendors, food trucks, kids activities, cornhole, a bounce house, and much more! Then the Vintage Vixens will perform from 6pm-8pm and the firework show will start at 9:45pm. It's a family friendly event and there's plenty of room for everyone!
Big Fish the Musical
July 6th-July 23rd
Location: Blue Ridge Community Theater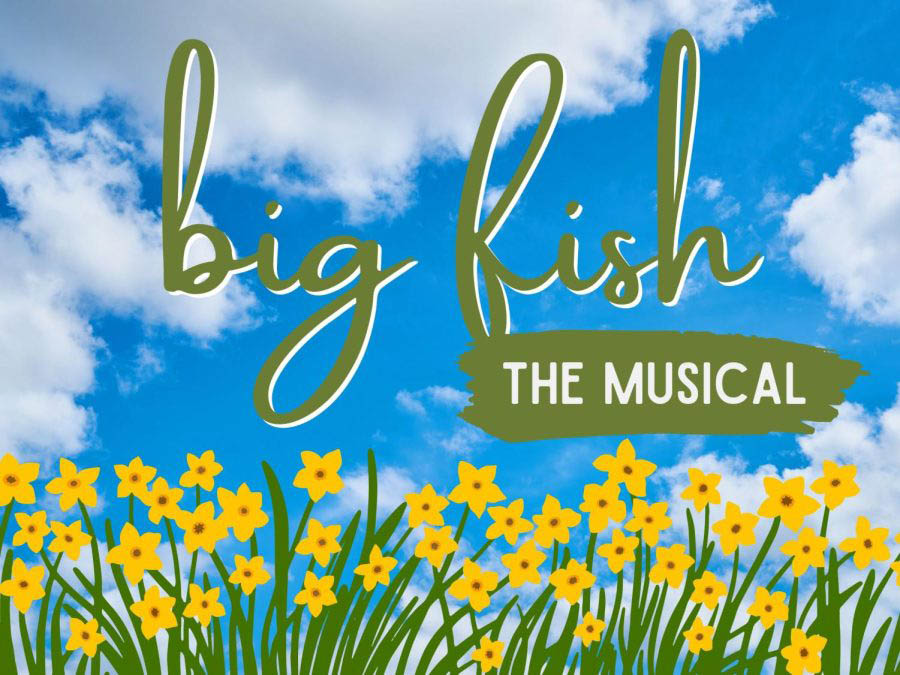 Come on out to Blue Ridge Community Theater's production of Big Fish the Musical! Based off the novel and film of the same name, Big Fish the Musical follows the story of Edward Bloom, who loves to share his larger than life stories with everyone he can find. But now, Edward and his wife Sandra's son, Will, has come of age and is about to have his own child. Will is determined to get to the bottom of his father's outlandish tales and find the truth for himself! Don't miss this heartwarming and beloved show on the Blue Ridge Community Theater stage Thursdays-Sundays July 6th-23rd. Shows are Thursdays- Saturdays at 7:30pm and Sundays at 2pm. Call the box office at 706-632-9191 for tickets!
Pickin' In The Park
July 6th-July 27th
Location: Horseshoe Bend Park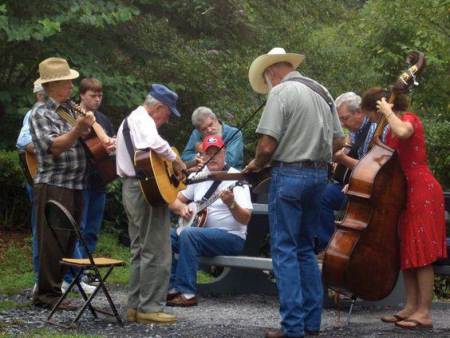 Every Thursday night at 6:00pm, May-September visit Horseshoe Bend Park in McCaysville, GA for live music and picnicking by the Toccoa River. Picnic tables are available but feel free to bring a picnic blanket and lawn chair as well. Admission is free so bring the whole family to enjoy!
Acoustic Sunsets at Hamilton Gardens
July 6th-July 27th
Location: Hamilton Gardens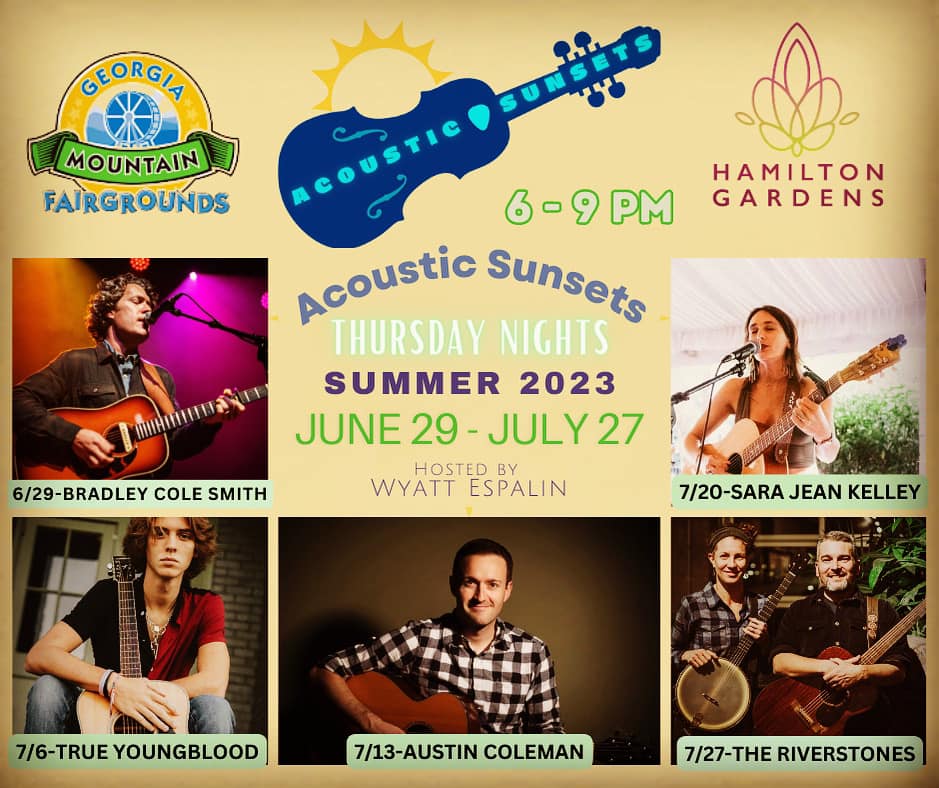 Head to the beautiful Hamilton Gardens in Hiawassee GA Thursday nights this month for their Acoustic Sunsets Concert Series. The event takes place every Thursday night now through July 27th from 6pm-9pm and will include food trucks and live music. Bring your lawn chairs or picnic blankets and come on out for an evening of fun!
Live Music at Misty Mountain Hops
July 7th-July 29th
Location: Misty Mountain Hops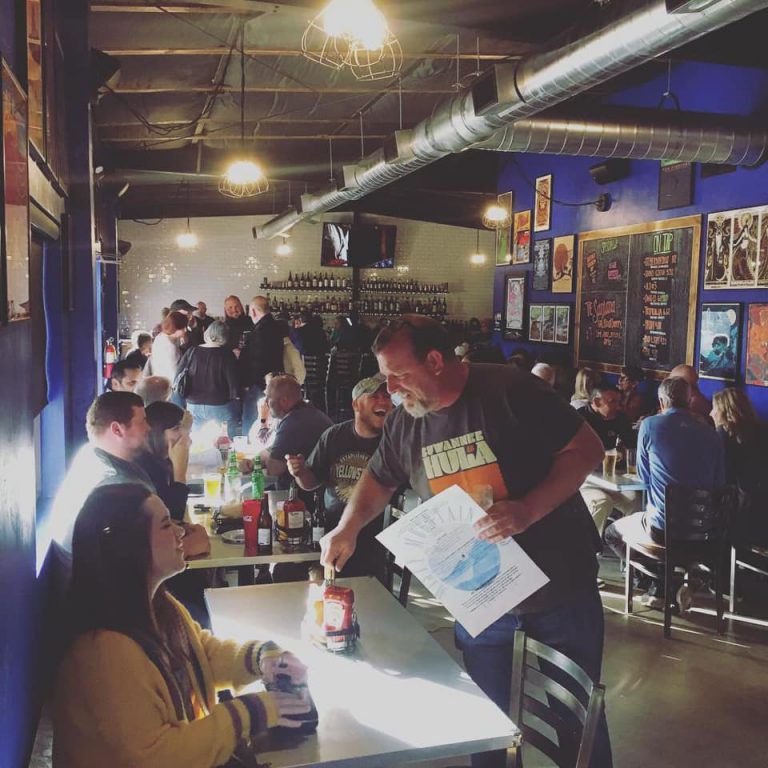 Misty Mountain Hops is a music-centric restaurant and pub so it's only fitting that they bring in live music. Stop on by Fridays and Saturdays from 6pm-9pm for great food and great live music from local artists!
July 7th: Gregg Erwin
July 15th: David Welch
July 22nd: Spencer Scott Smith
July 28th: Frankie Sparks
July 29th: Dave Flowers
Zach Williams
July 8th
Location: Georgia Mountain Fairgrounds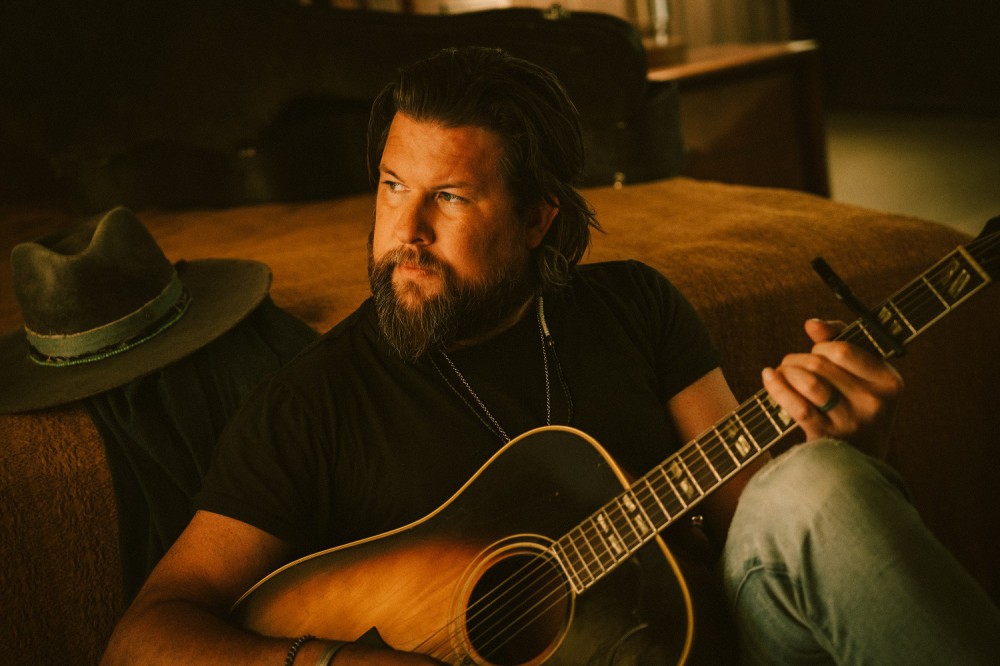 See Grammy award winning southern rock/country artist Zach Williams live in concert at the Anderson Music Hall on July 8th at 7pm. He'll play some of his biggest hits like, "Chainbreaker," "Fear Is A Liar," as well as gold "Old Church Choir." And opening for Zach is Stephen Stanley! You won't want to miss this awesome show! Tickets range between $30-$60+ handling.
Yoga by the River
July 8th
Location: Old Toccoa Farm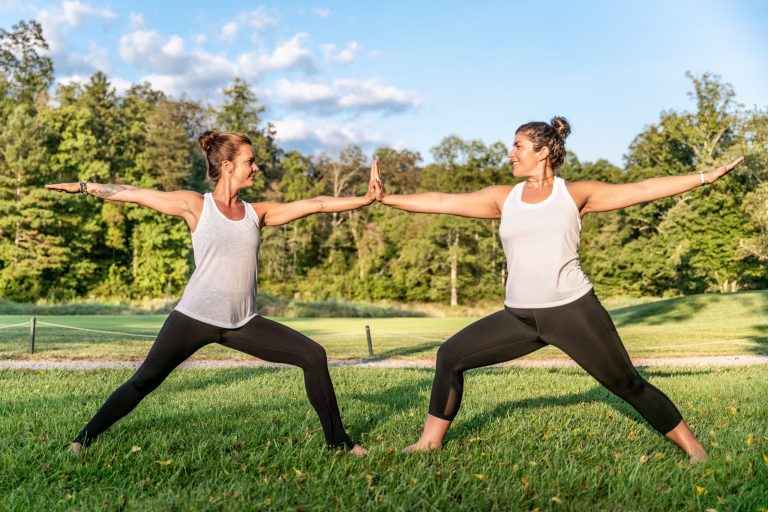 Take a relaxing Yoga class by the river at Old Toccoa Farm! The class will take place in a flat grassy area tucked off of the golf course with amazing views of the green and the Toccoa River. Bring your yoga mat, water, and anything else you might need and enjoy!
Art Classes and Workshops
July 8th-July 22nd
Location: Blue Ridge Mountains Arts Association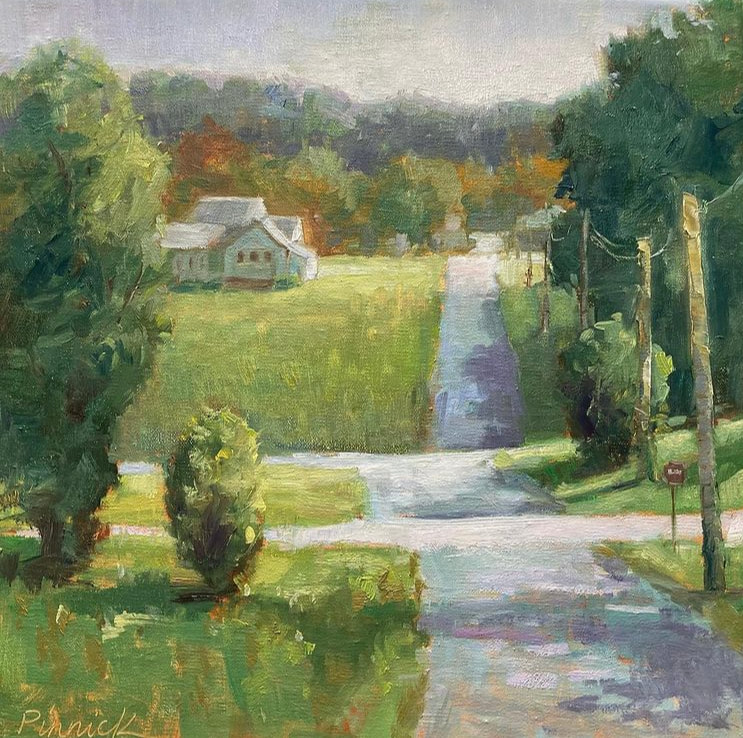 Blue Ridge Mountains Arts Association offers classes year-round for artists looking to expand their skill set. This month you can learn to express yourself through an ancient dye making class and ceramics! And check out more upcoming art classes at https://www.blueridgearts.net/adult-classes.html
July 8th: Introduction to Shibori and Indigo
July 22nd: Animal and Ceramic Sculpture
Guided Hikes with the Benton McKaye Trail Association
July 10th-July 28th
Location: Cherry Log, GA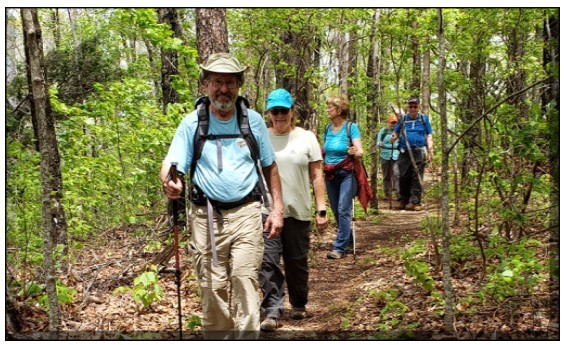 Explore the beauty of North Georgia on a guided hiking tour with the Benton McKaye Trail Association. They offer 2-4 hikes a month varying in difficulty from easy, leisurely hikes to moderately difficult hikes.
July 10th: BMT: Lost Creek section. DOG-FRIENDLY HIKE
July 14th: Rhododendron Trail
July 17th: Wildcat Management – Falls Creek Falls, Buice Falls & Rocky Ford Trail Cascades
July 21st: Cartecay River Loop Trails. DOG-FRIENDLY HIKE
July 25th: Jack Rabbit Trails
July 28th: Turtletown Creek Falls
Plantation Rum Tasting & Pig Roast
July 12th
Location: The Tavern at Old Toccoa Farm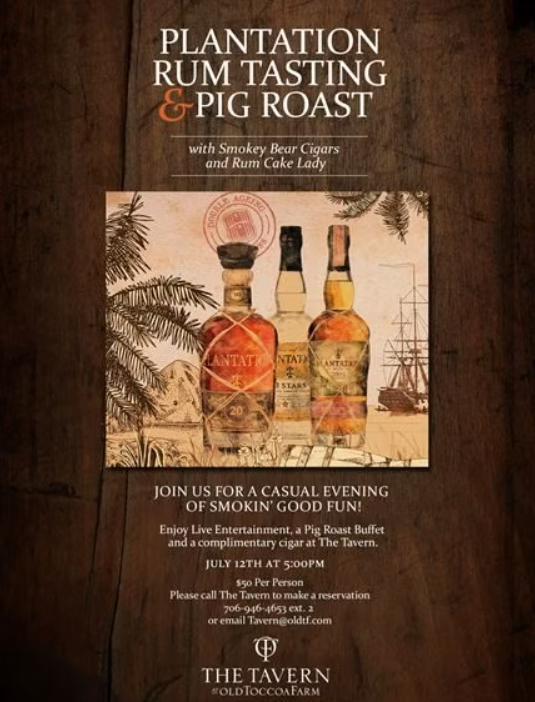 Come on out for a fun night at The Tavern! Your $50 entry fee will pay for the live entertainment, a pig roast buffet, and a complimentary cigar. Call The Tavern at 706-946-4653 to reserve your spot!
2nd Thursdays Stateline Stroll
July 13th
Location: Riverwalk Shops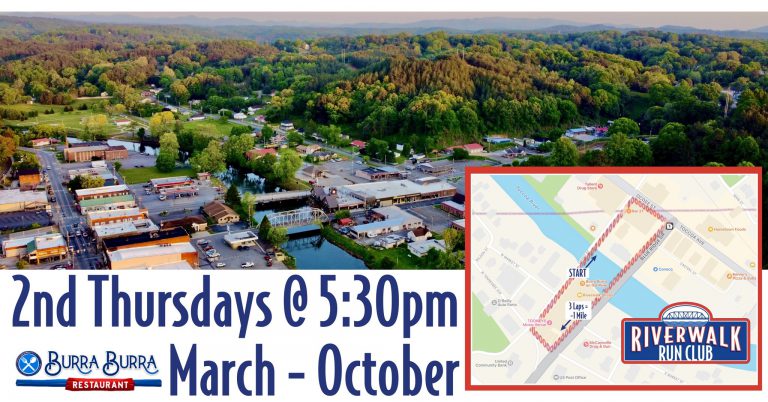 Get moving the second Thursday of every month with the Stateline Stroll! Walk, jog, or run around the block and cross the state line on this casual stroll. Start whenever and end whenever; and when you're finished enjoy a drink at Burra Burra or Twisted Tomato and listen to some live music at Tooney's!
Fridays at the Farm
July 14th-July 28th
Location: J & C Farm and Rescue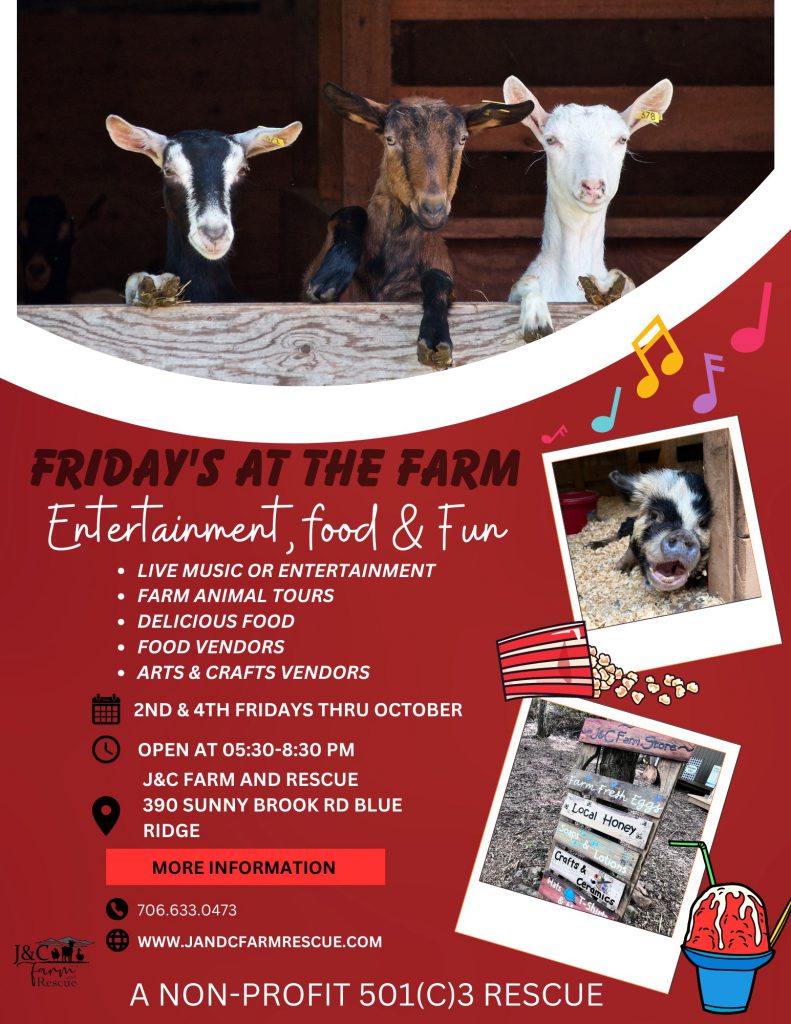 Have some good old-fashioned fun at the farm for J & C Farm and Rescue's Fridays at the Farm event! Join in the fun every 2nd & 4th Friday of the month where there will be farm animal tours, live music and entertainment, food trucks, face painting, a magician, shopping, and more! Come on out from 5:30pm-8:30pm and support a great cause!
Walk the Line 5K
July 15th
Location: Riverwalk Shops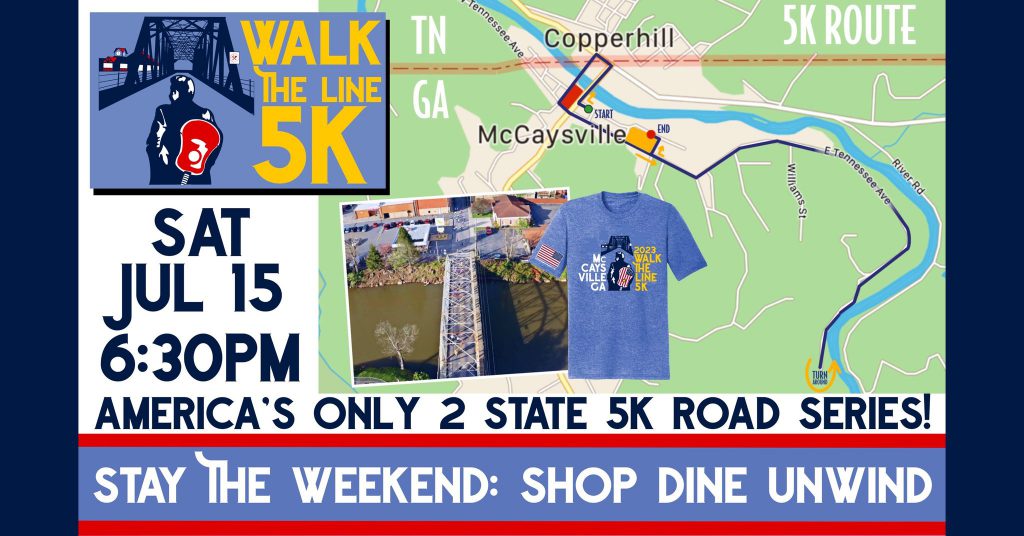 Walk the Line 5K is America's only 5K that crosses two states! Starting at 6:30pm you'll run through the charming twin cities of Copperhill, TN and McCaysville, GA, pass by the Toccoa River, and cross the steel bridge! Before and after the run stay for food, drinks, and music at the Riverwalk Shops.
Sons & Sailors: A Jimmy Buffet Tribute Band
July 15th
Location: The Ridges Resort on Lake Chatuge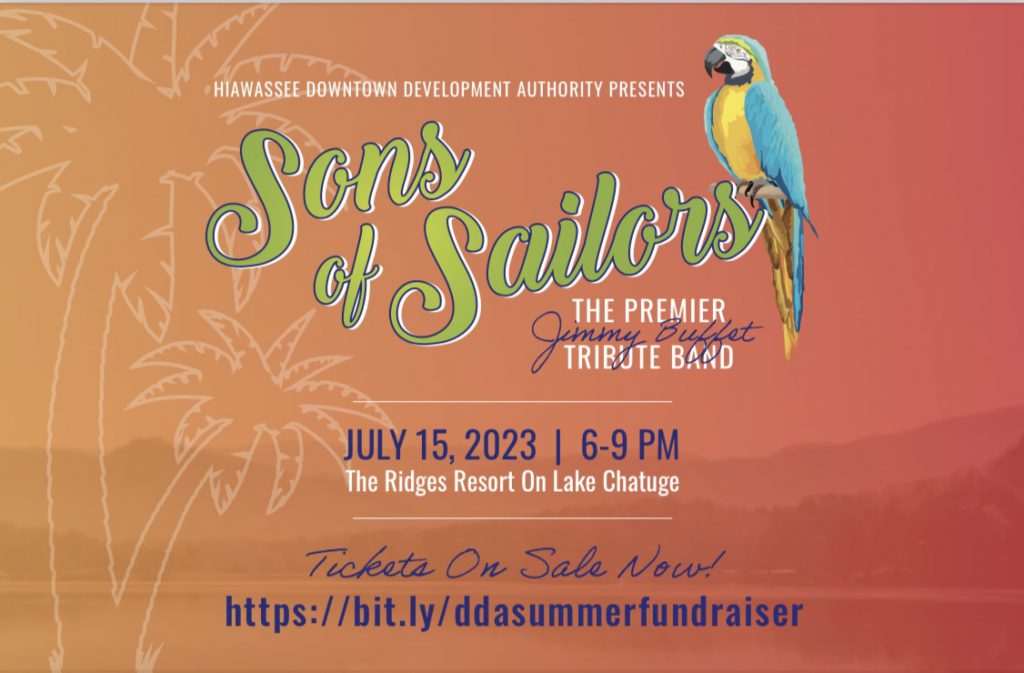 Head to 'Margaritaville' for the night with a performance from Sons & Sailors: A Jimmy Buffet Tribute Band at The Ridges Resort! Not only will there be an amazing performance but there will also be food & drinks for sale and a silent auction that will benefit Hiawassee's Legacy Buildings for the Paris Business Center. VIP table seating is $30 per person or $60 per couple or $240 per table. And general admission lawn seating is $15 per person.
3D Off the Wall Exhibit
July 15th-July 31st
Location: Blue Ridge Mountain Arts Association (The Art Center)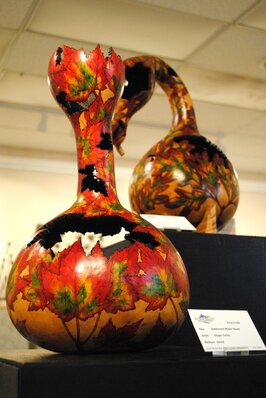 Come appreciate amazing three-dimensional works of art from local artists at the 13th Annual 3D Off the Wall Exhibit! The exhibit will highlight a variety of three-dimensional mediums and is open to three-dimensional artists of all genres. The opening reception will take place July 15th from 5pm-7pm and the exhibit will be on display through August 27th.
National Juried Photography Show
July 15th-July 31st
Location: The Art Center (Blue Ridge Mountain Art Association)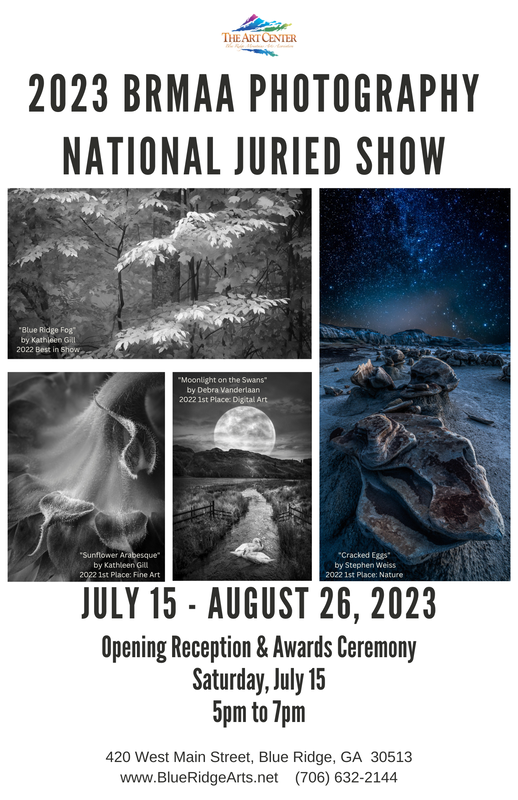 Come on out to the Art Center now through August 26th to see beautiful digital media from local artists. Enjoy photography or videography? Submit your work and see if you can win Best in Show! Artists and art lovers alike are welcome!
Butternut Creek Art Festival
July 15th-July 16th
Location: Meeks Park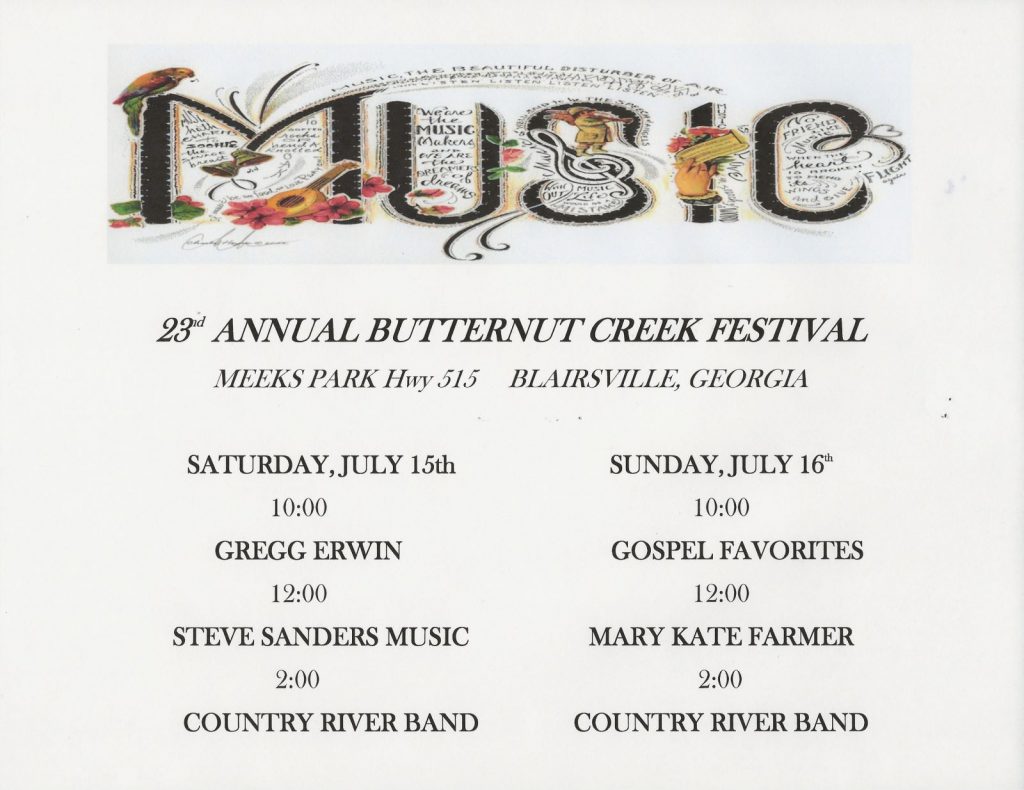 This two day art festival is one of the finest in the Southeast! You'll see craftsmen specializing in basketry, fine art, fabric art, decorative painting, photography, pottery, and so much more! The event runs Saturday from 10am-5pm and Sunday 10am-4pm & admission is free!
Live Music at Tooney's
July 21st-July 29th
Location: Tooney's Music Venue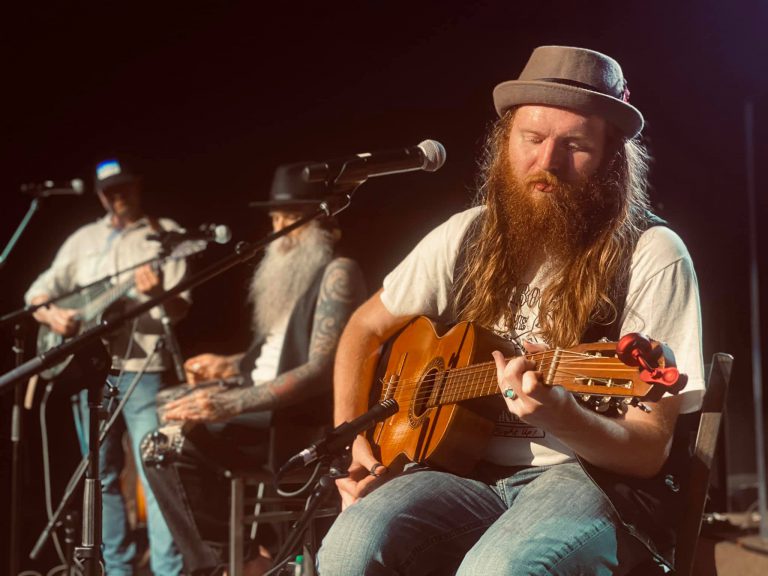 Come on out for live music at Tooney's HUGE music venue select Friday and Saturday nights and enjoy the best live music McCaysville has to offer! Check their website often for live music updates. And every Thursday night get ready to take to the stage with open mic night!
July 21st: Corey Smith
July 28th: Ashley Brooks
July 29th: Erin Viancourt
Winery Comedy Tour
July 22nd
Location: Paradise Hills, Cabins-Spa-Winery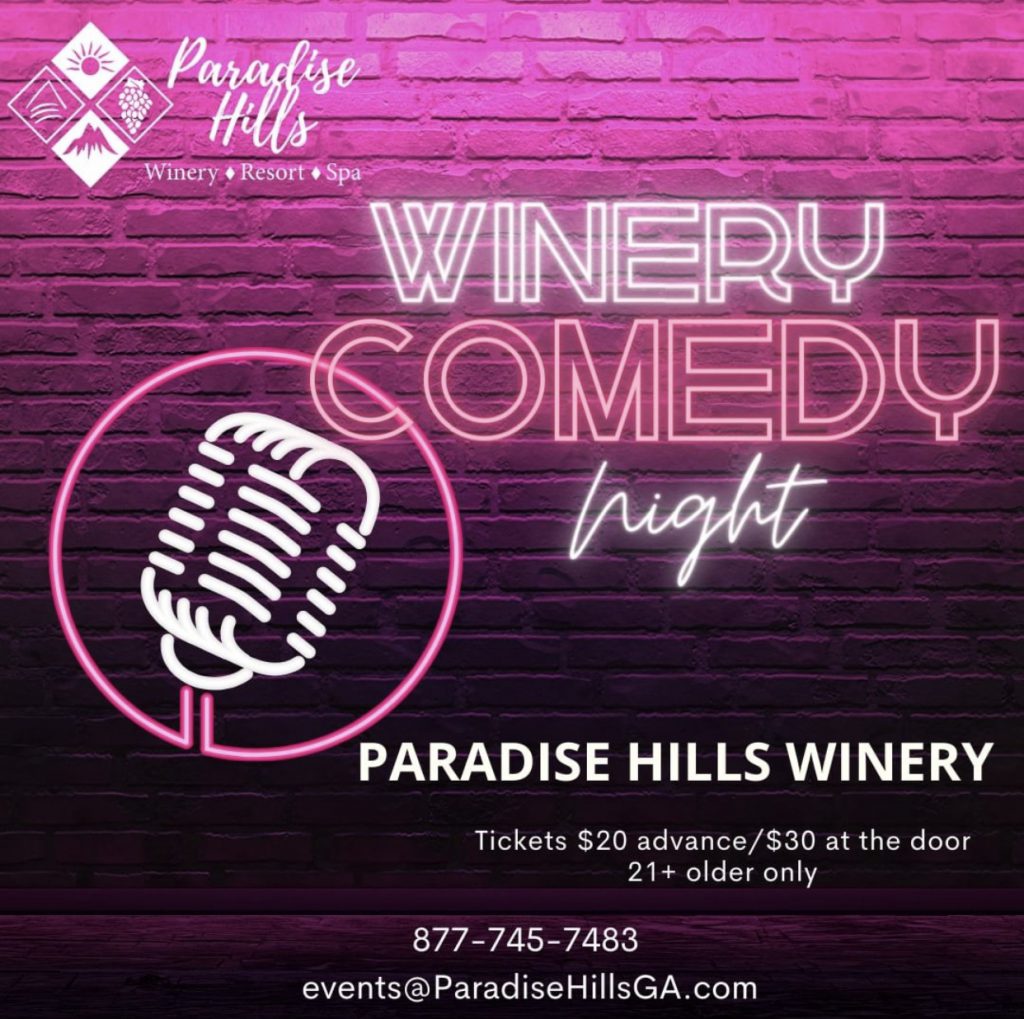 Get ready for a night of laughs at the Winery Comedy Tour! Live professional stand-up comics will make you laugh all night long! Grab a glass of wine or a beer and let the laughter flow! Doors open at 7pm and the show starts at 8pm!
Georgia Mountain Classics Cruise Ins
July 28th
Location: Dairy Queen / DQ Grill & Chill, Blue Ridge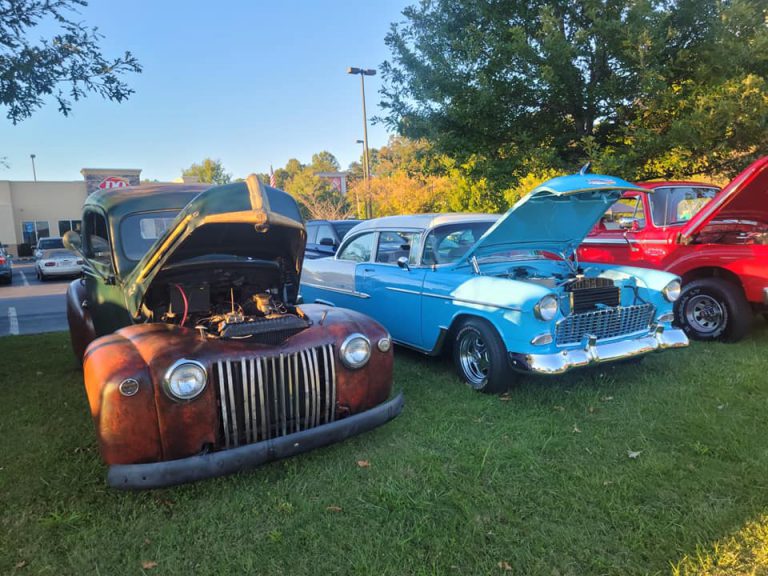 Admire a selection of classic cars at this free event happening on the 4th Friday of every thru September at 6pm! Bring your own classic car to register and get $4 off Dairy Queen certificate when you register! Ice cream, classic cars, and a good time!
The Mountain Music & Moonshine Festival
July 28th-July 30th
Location: Historic Blairsville, GA Downtown Square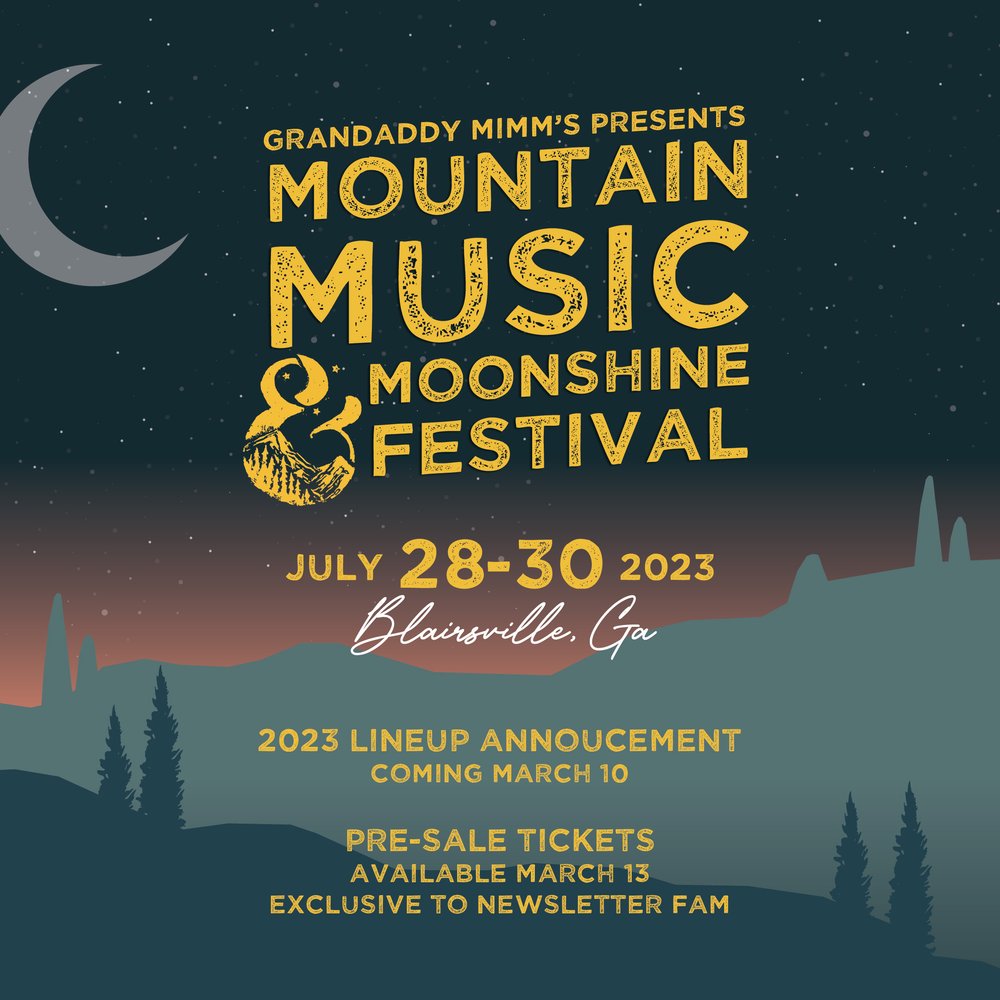 It's music and moonshine time! On Friday, Grandaddy Mimm's will be releasing a whole new batch of their award-winning moonshine with a fun kickoff party! Saturday is the big event with live music in & around the square, plenty of moonshine from Blairsville's own Grandaddy Mimm's Distilling Co., local vendors, regional artists, moonshine history, and great food! And on Sunday enjoy a catered breakfast and a church service with a cornhole tournament to follow. It's going to be an awesome weekend on the square!