It's time for lazy days at the lake, burgers and hot dogs on the back porch grill, and fireworks filling up the night sky! Here in North Georgia, we are proud Americans and we go all out to celebrate this great country that we love so much! Here's a round-up of what to expect in Blue Ridge this Fourth of July.
America Runs
If you want to start the morning off healthy, you could run in the Blue Ridge Freedom 5k or 10k which features a scenic route through beautiful and historic Blue Ridge. What a great way to start the holiday weekend!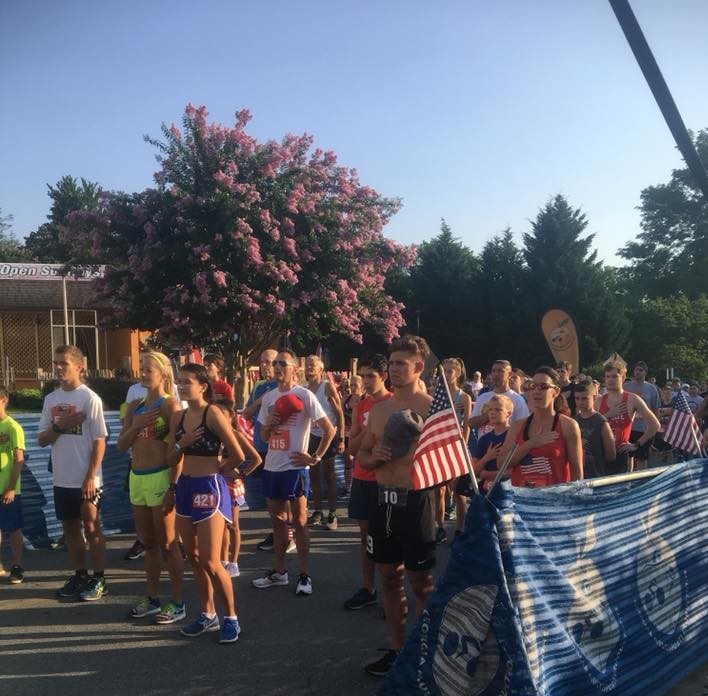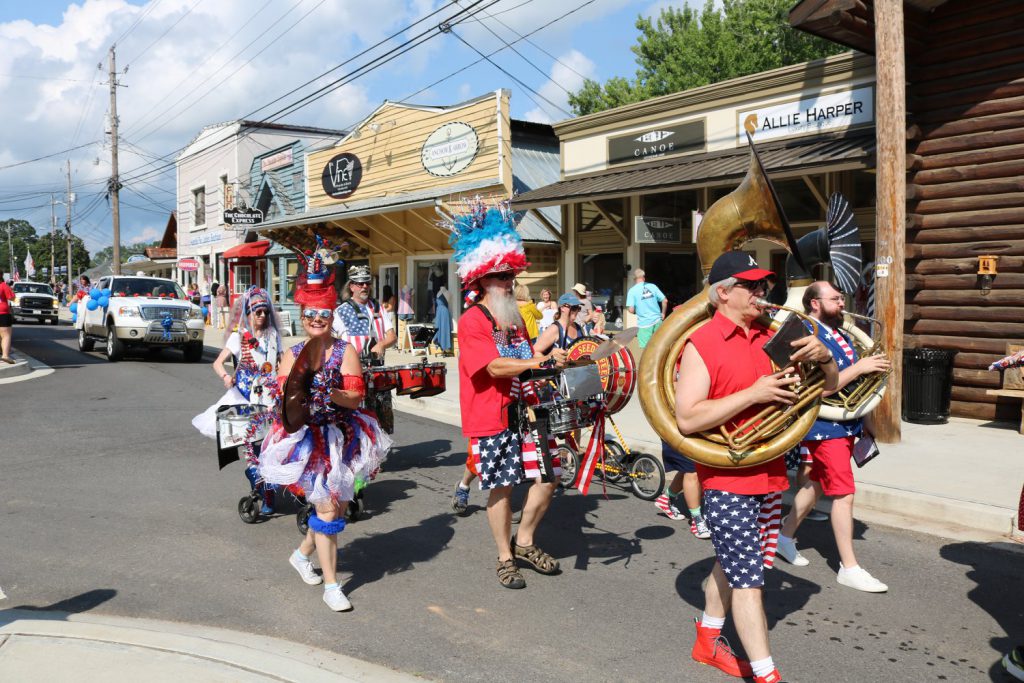 Whatever you do, don't miss the Old Timers 4th of July Parade! Any place downtown is a good viewing spot to enjoy the colorful floats, antique vehicles and marchers dressed in patriotic attire! The parade is from 10am-12pm on July 4th.

Dare to Be Different
For something really unusual, you could spend some time on the 4th of July weekend hanging out with gentle alpaca at the Annual Alpaca Farm Independence Day Celebration. Featured events include fiber arts demonstrations, snacks and fuzzy alpaca kisses!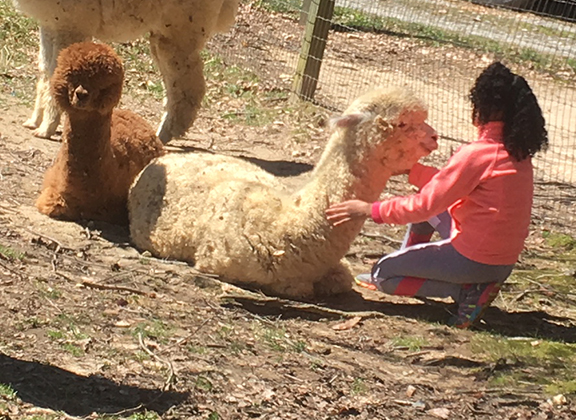 Light Up The Sky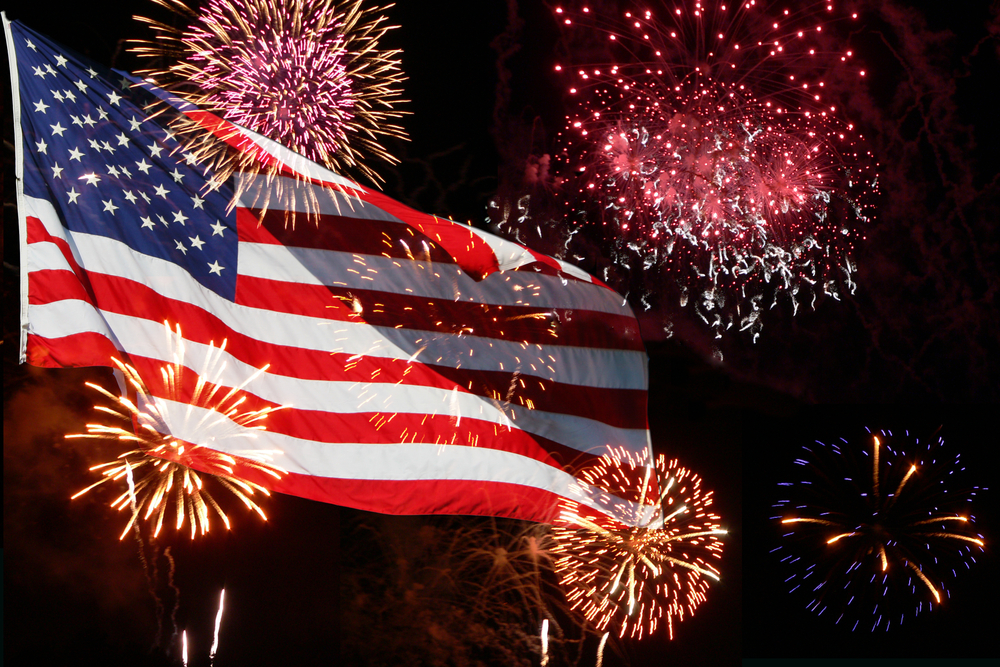 A great way to view the fireworks is by train, on the Blue Ridge Scenic Railway "Firecracker Special". Celebrate the birth of our great nation on Saturday, July 1st for their Firework Special train. The train will depart Blue Ridge at 7:00 pm to enjoy the great Copper Basin Fireworks display just after dark and then return to Blue Ridge by 11:00pm. Bring your lawn chair and sit outside the train to view the fireworks!  Activities in downtown McCaysville/Copperhill will be in full swing when you arrive. Lots of vendors for food and things to do for the kids until the fireworks start. **Customer Reservation Changes subject to $5 Change Fee**  

Be dazzled with one of the largest displays of fireworks in Copper Basin/McCaysville on Saturday night, July 1st at 9:30pm. Anywhere downtown is a great viewing area!
Lake Blue Ridge Fireworks – "Fire in the Sky" – on the night of the 4th — is being put on by the Lake Blue Ridge Civic Association. Fireworks are set off on the Lake Blue Ridge Dam and are viewable by boat, at various viewing locations along the shoreline, and from a large area adjacent to the Lake Blue Ridge Marina.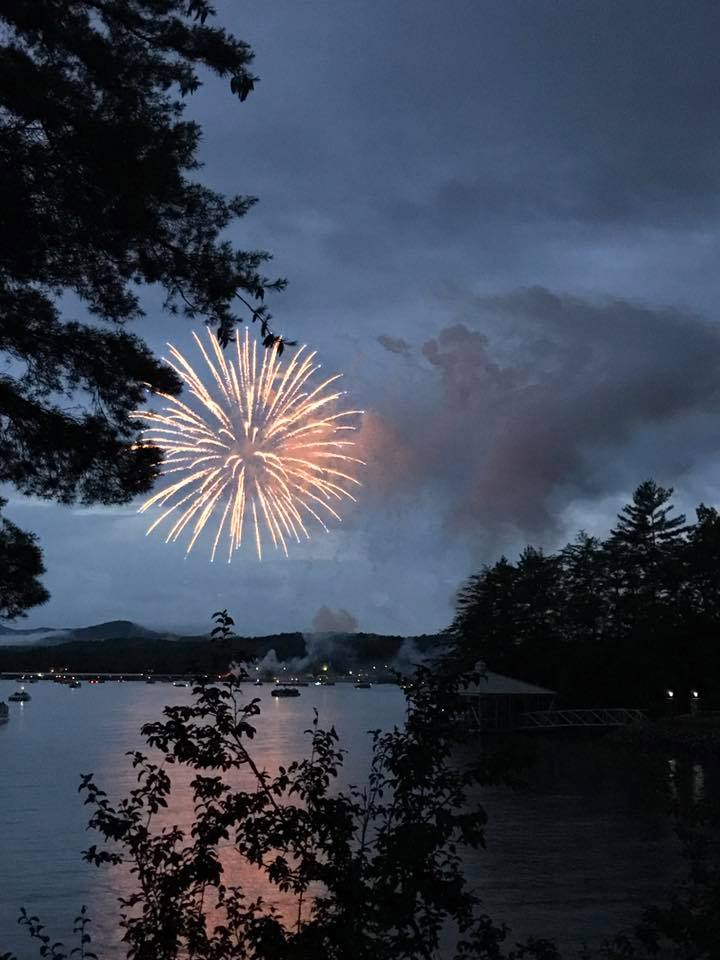 Speaking of boats – the Lake Blue Ridge Boat Tie-up will be on Friday, June 30th at 7:30pm. In Blairsville, the Independence Day Boat Parade on Lake Nottely takes place Saturday, July 1 starting at 12:00pm.  Anyone with a boat and the spirit to decorate is welcome to attend and be part of the fun!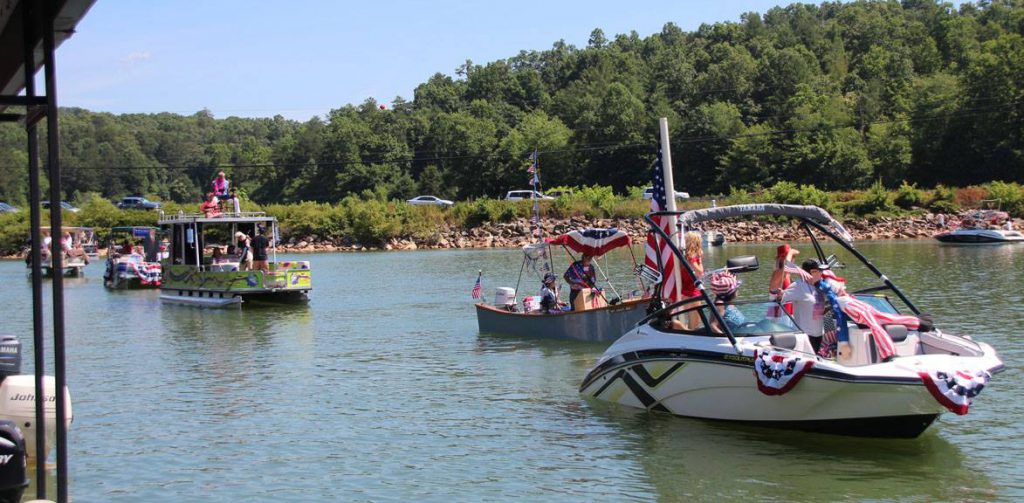 In Blairsville, Independence Day Fireworks is on July 4that Meeks Park, beginning at 5pm with vendors and ending with a fireworks show at dark. Or further north in Hiawassee you can catch a free concert by the Vintage Vixens and then a Fireworks show at the Georgia Mountain Fairgrounds.

Bonus
Aside from great celebrations, we also are fortunate to have some great restaurants to check out and fabulous little places to shop. However you spend your 4th of July celebration, we hope that it is spent with friends, family, and lots of good food!
Happy Birthday, America! We are so very grateful to live in the beautiful United States of America. It is an absolute honor to live in the land of the free and the home of the (very) brave! Thank you to all of our men and women that have sacrificed and continue to sacrifice to defend our great nation and allow us to enjoy the comfortable life we get to live.