With Valentine's Day just around the corner, it's the perfect time for romance. And we have the best date ideas for you to treat your special someone. A Blue Ridge vacation is the perfect romantic getaway for all those love birds out there. The small, charming town and beautiful mountain views will transport you to another world and help to enhance all the romantic feelings. It's sure to be a trip of a lifetime; so grab your love and come escape with us!
@c_ozanich at Wander in Lodge
Dinner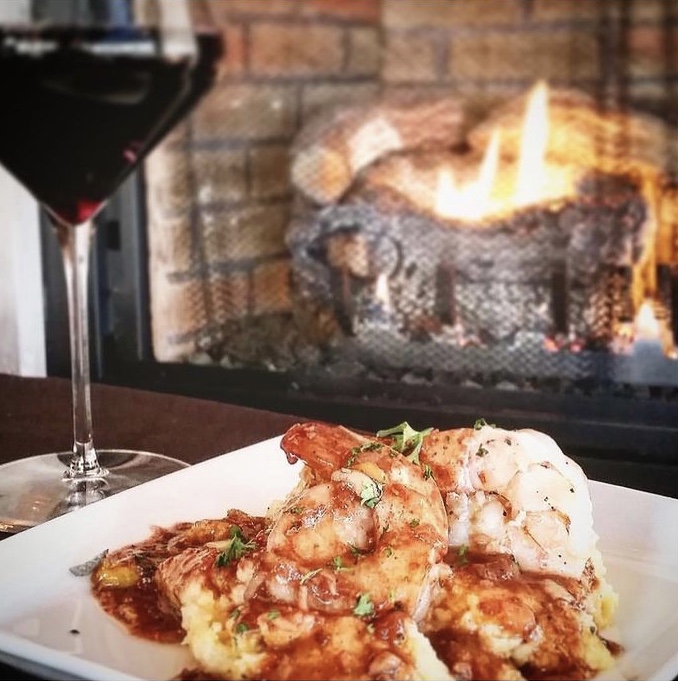 You can never go wrong with a romantic dinner for two at any of Blue Ridge's superb restaurants. Some of our favorites for a special date night out are The Black Sheep or Harvest on Main. Both of which are located in Downtown Blue Ridge. You could go for a stroll along Main Street together, admiring all the trendy shops, before stopping in for a delicious dinner.
At The Black Sheep, you can sip on a cocktail while enjoying a wonderfully handcrafted meal made with fresh, local ingredients. Put your worries to rest, relax, and enjoy an upscale dining experience with an atmosphere that will put you at ease. And the food is simply amazing, no matter what you get; they don't call it the best dining in Blue Ridge for nothing!
Harvest on Main is another great restaurant for your perfect date night. They serve southern inspired global cuisine; and who doesn't love a little southern flair, especially when you're in the mountains. From steaks to fish to soup and salad, there's a little something for everyone. These restaurants are meant to bring out the romance.
Horseback Riding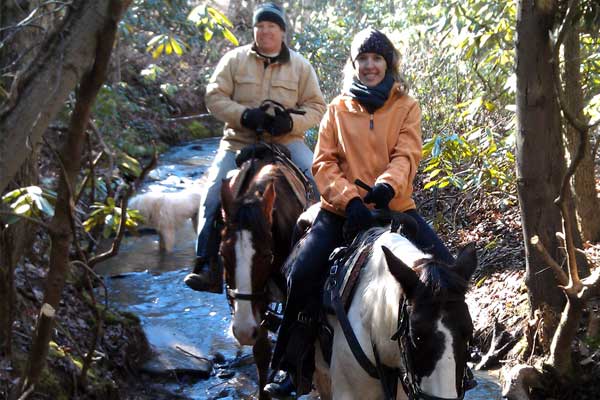 How about a romantic horseback ride through the wilderness? That's like something you'd see in a romance movie but you can actually do it here! Check out Appalachian Trail Rides for this great opportunity. You can book a private trial ride for you and your "hon-neigh" to ensure everything goes exactly as planned. You'll take a peaceful ride through the woods and see babbling brooks and maybe even some wildlife. And if this date is an extra special one and you want to pop the question, there's a special proposal ride which takes you to a secluded romantic gazebo by the lake where you can spill all your heart's desires. And there will even be sparkling cider! Doing something new and different like a trail ride together will be sure to bring the two of you even closer.
Waterfalls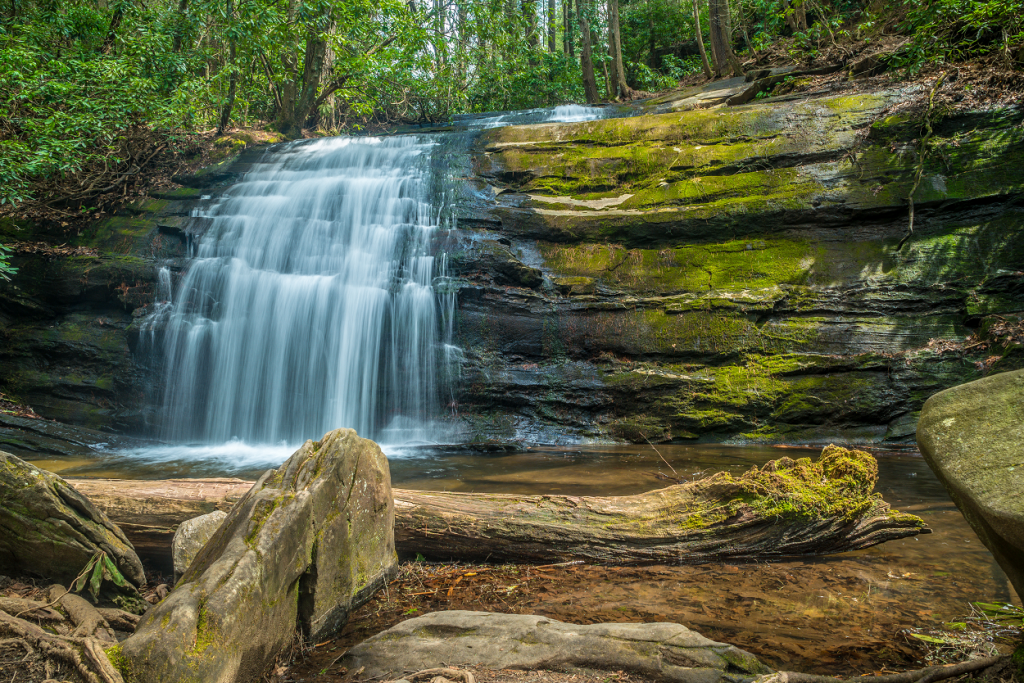 Not much can inspire your love more than the natural beauty of the outdoors. So get outside and enjoy a beautiful hike to one of our stunning waterfalls. You'll feel completely at peace as you listen to the water rushing down the rocks and see the beauty all around you. Relax on the rocks while the cool mist of the falls hits your face. Soak it all in and find yourself feeling 10 times calmer than before you arrived. Even snap a few cute couple photos while you're there.
Stargazing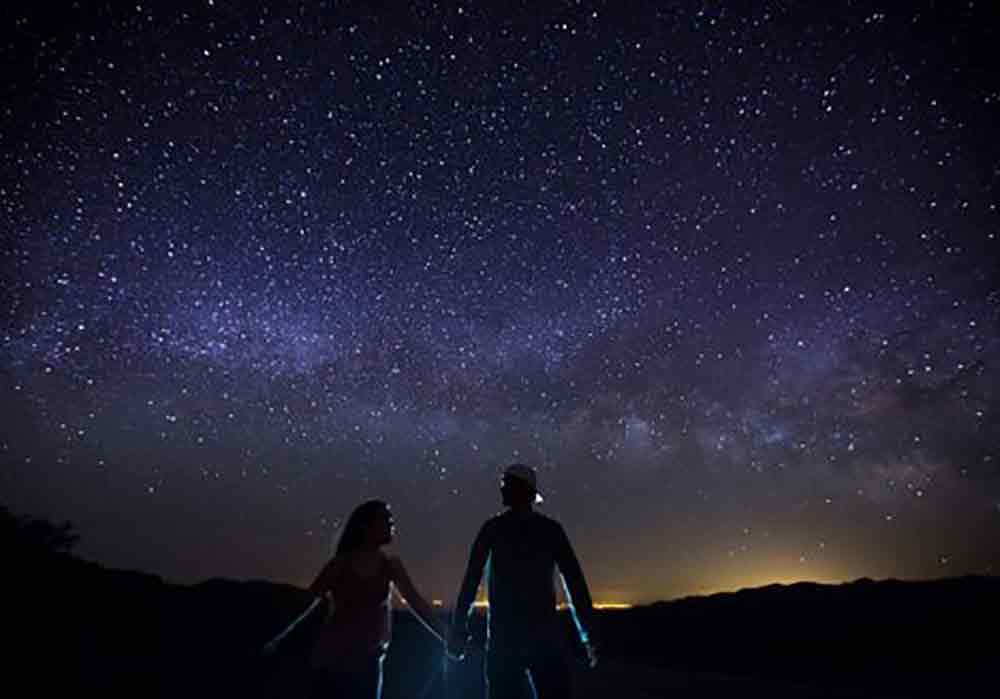 It doesn't get much more romantic than cuddling up with your love and gazing up at the starry night sky. Grab a blanket and a bottle of champagne for a relaxing and romantic night under the stars. The stars go on for miles and you will get to enjoy a front row seat. So grab a glass and cheers to you and your love, lay back, cuddle up, and take it all in.
Spa Day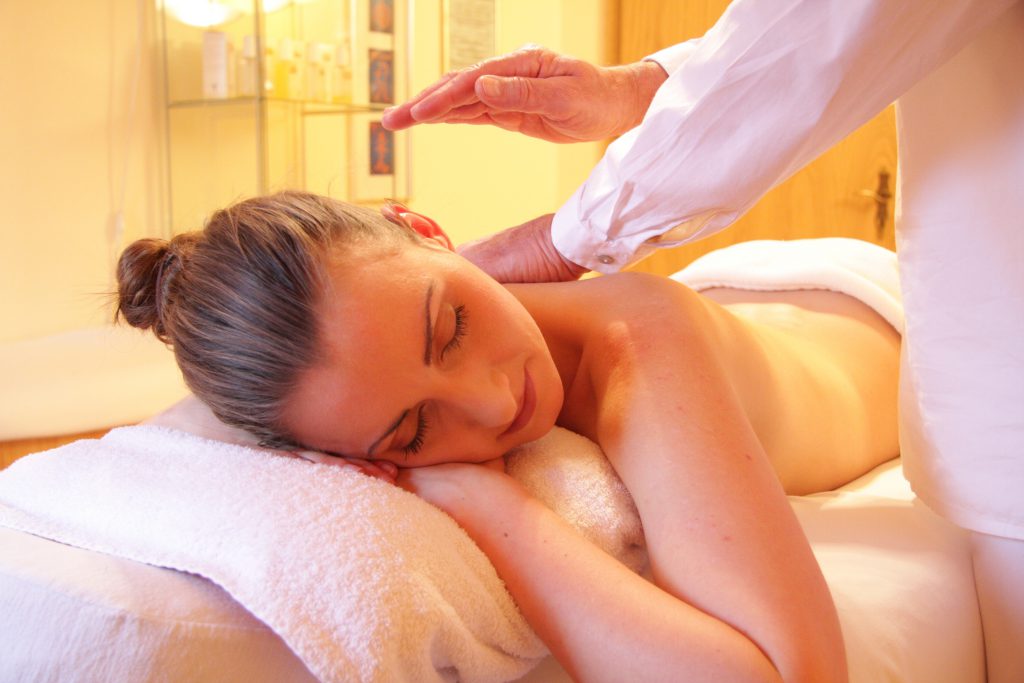 For the ultimate relaxation and stress relief, there's nothing like a spa day. Drop on by Serenity in the Mountains to get the full works. You and your love can unwind together with a romantic couples massage. Feel an undeniable calm wash over you as you drift to a place of pure bliss. Taking a break from the hustle and bustle of everyday life and finally getting treated will have you and your honey living on a high.
Wineries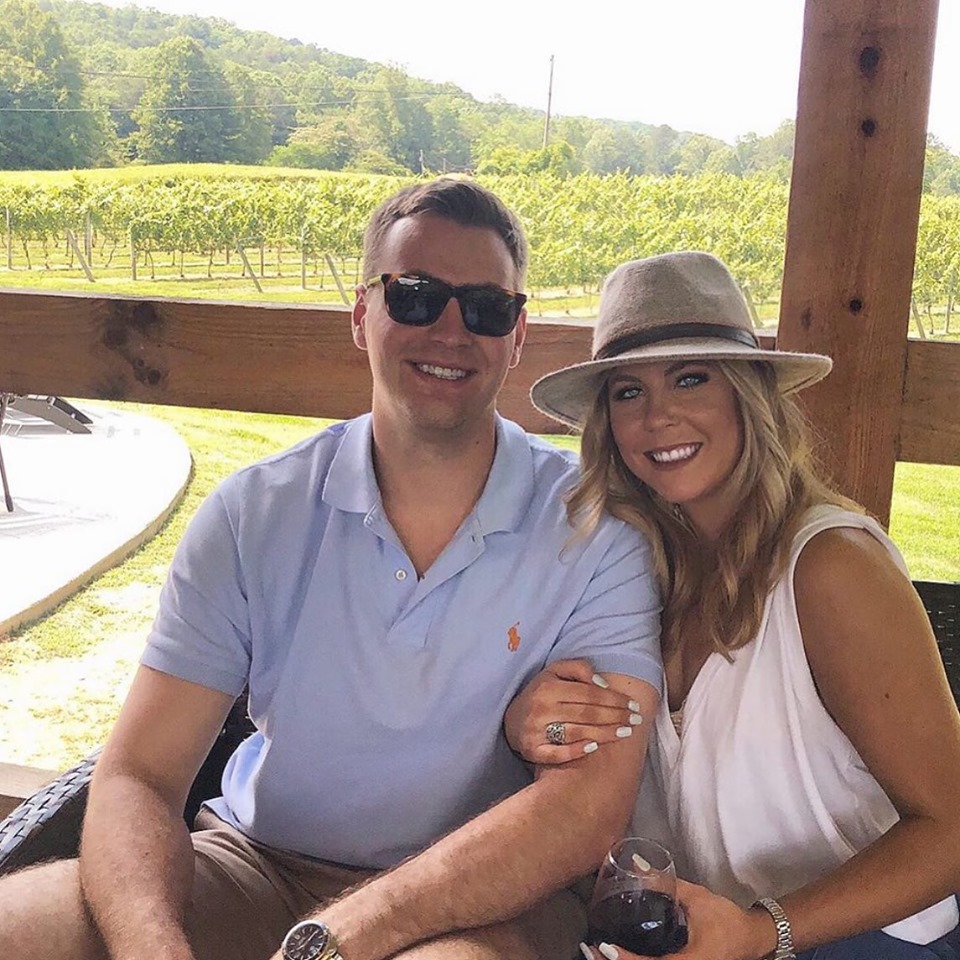 Blue Ridge and the surrounding areas are home to so many wonderful wineries. In Blue Ridge check out Bear Claw Vineyards and Serenberry Vineyards, in Ellijay try Cartecay Vineyards, and in Young Harris visit Crane Creek Vineyards. All have a wide variety of wines, beautiful mountain views, and a relaxing atmosphere. Sit in the tasting room or on the patio and unwind with a glass of wine. On weekends you can also enjoy the sounds of local musical artists who will serenade you and your sweetie while you sip and snack. Any of these wineries will provide you with a perfect afternoon date.
Cozy Cabin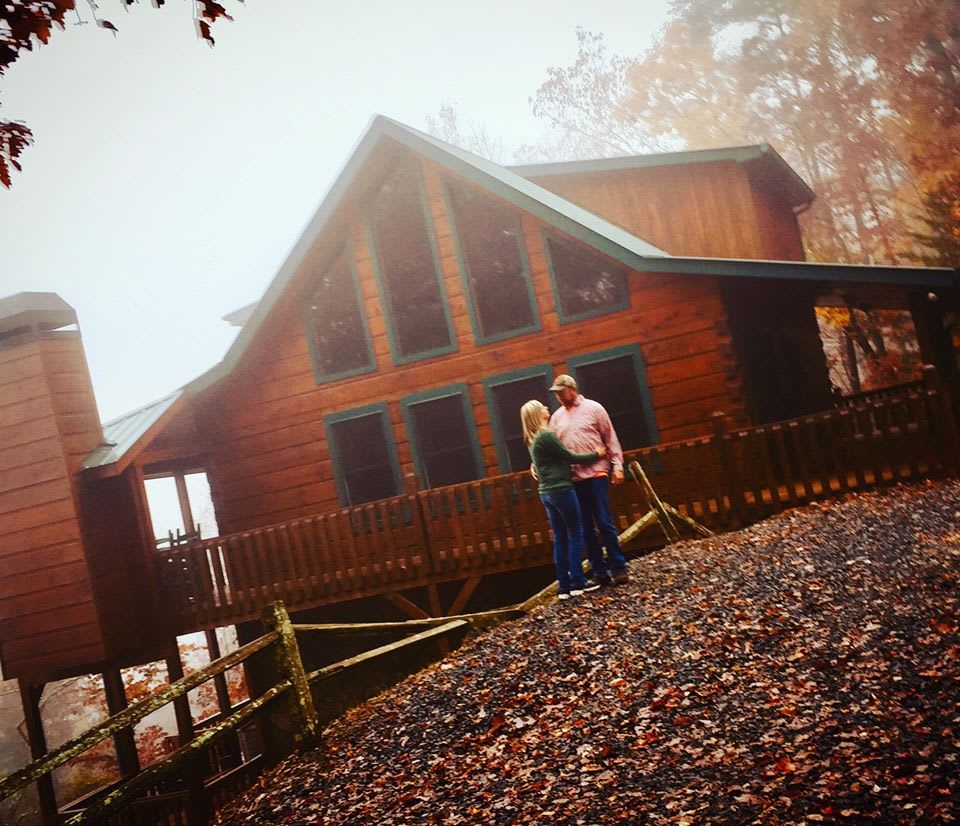 Maybe instead of a day or night out you can enjoy a night in your cozy Escape to Blue Ridge cabin. With all the amenities you could need you'll be all set for your night in. Cook a fancy dinner in the kitchen or order in. Then relax in the hot tub to completely unwind. Afterward, come inside to escape the cold and cuddle by the fireplace while you enjoy a nice glass of wine and a movie. Our cabins will provide you with everything you need to enjoy a perfect, romantic night together in your warm, cozy cabin.
Watch the Sunset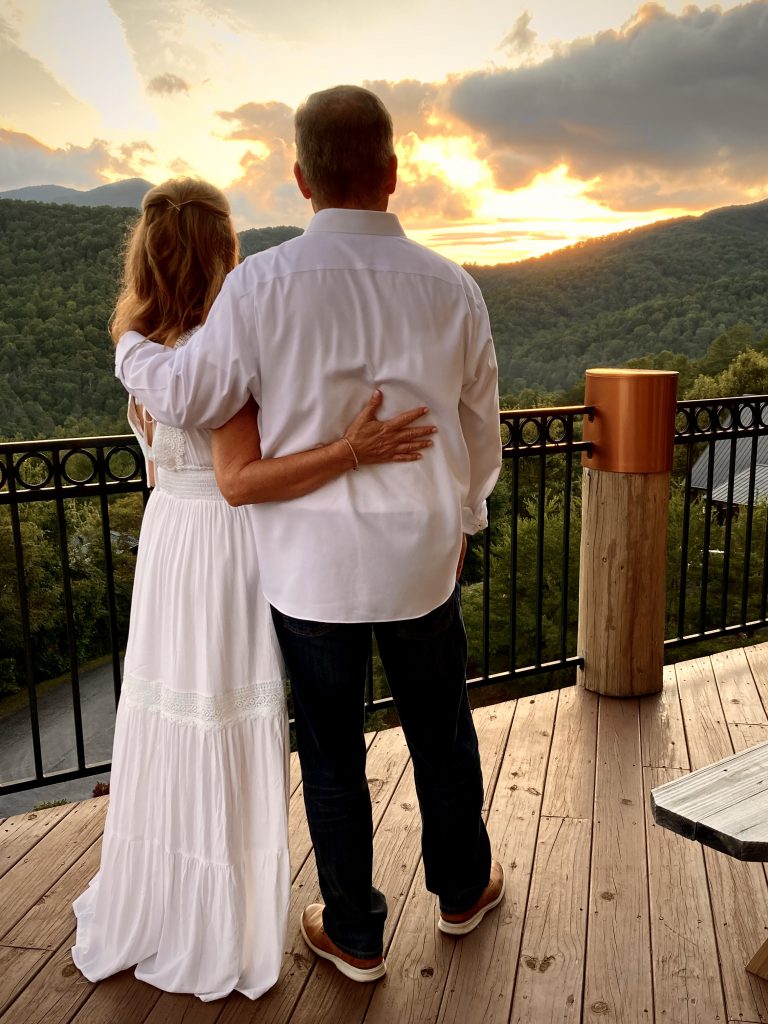 Take a seat on your spacious deck and watch the sunset below the mountains. Every Blue Ridge sunset is simply gorgeous and will leave you breathless. It's hard not to get swept up in the beauty and romance of it all, so don't fight it. Soak it in and curl up together in the twin rocking chairs. Or for an even more relaxing spot why not watch the sunset from your hot tub? Now that's what I call a romantic getaway!