2021 is over? Already? Although the year went by quickly, we hope it was filled with as much fun, love, and joy for you as it was for us. With the world slowly going back to normal we've been happy to have visitors escaping to Blue Ridge once again. While 2021 was a great year, we want to make 2022 even better! Check out our 2022 Blue Ridge Bucket List and see how many of these places & activities you can cross off your list in the New Year!
Smash into the New Year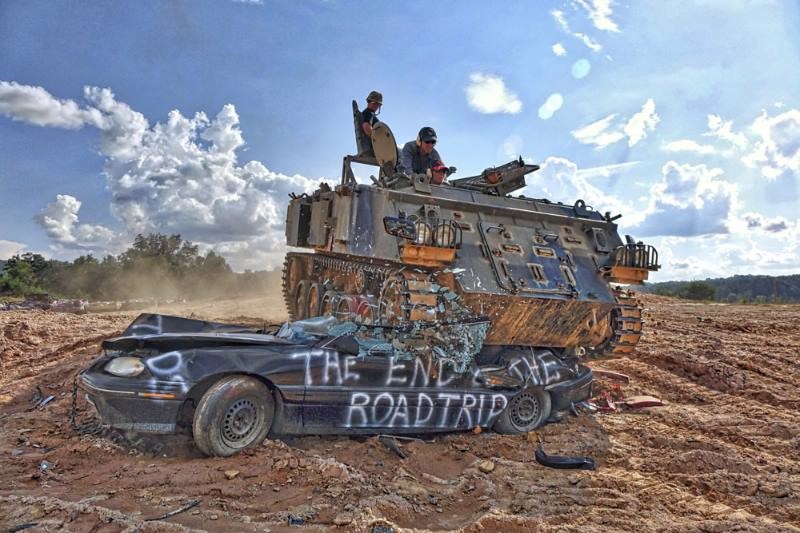 Smash into the New Year at Tank Town USA in Morganton, GA. If you have ever wanted to be an action movie hero now's your chance! You'll feel on top of the world as you drive a tank over cars crushing them flat, drive construction vehicles and fire off machine guns. Grab your friends and have a blast driving big vehicles and crushing everything in sight!
First Day Hike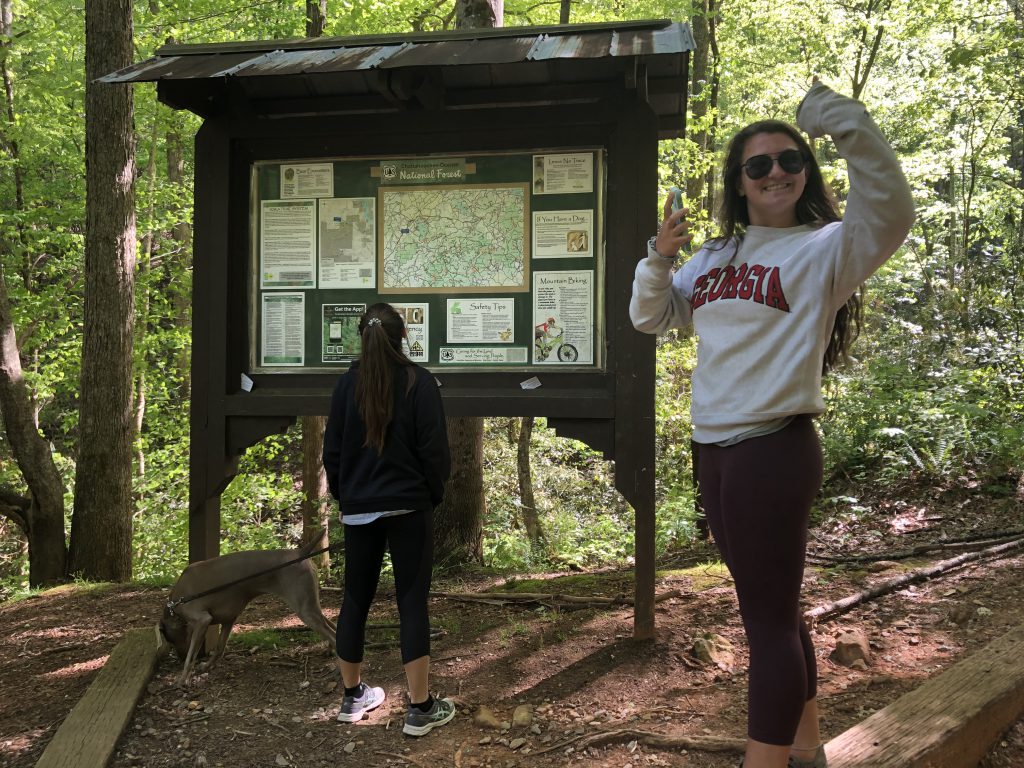 Go for a "First Day Hike" on the first day of the New Year, on any of our wonderful hiking trails. We have over 300 miles of trails ready for you to explore. Some of our favorites include the Benton McKaye Trail, the Aska Adventure Area trails, and Jack's River Trail. Won't be in town for New Years? That's okay, our trails are always there for you and great no matter the season.
Grab a Drink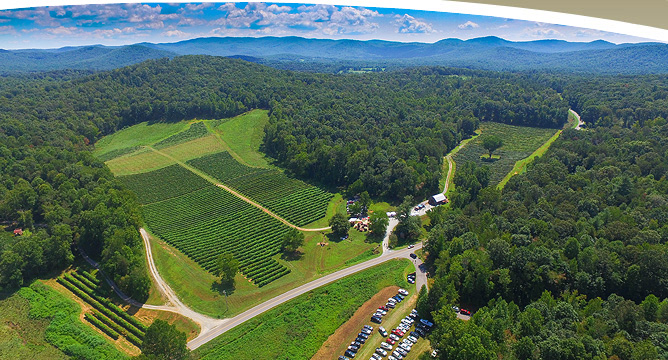 Blue Ridge has so many great bars, breweries, and wineries so why not grab a drink or two? Downtown you can grab a cocktail at Whiskey & Water, The Dogwood, or Hook & Eye. Bar hop to Misty Mountain Hops, Blue Coyote, and Black Bear Bier Garten. Then play a round of pinball with a drink in your hand at Vertigo Pinball. And even relax lakeside with delicious food and great drinks at the Boat Dock Bar & Grill on Lake Blue Ridge. For local breweries we'd suggest Grumpy Old Men Brewing or Fannin Brewing Company. And for wine check out Bear Claw Vineyards or Serenberry Vineyards. Even Mercier Orchards has hard cider!
Eat a Fried Pie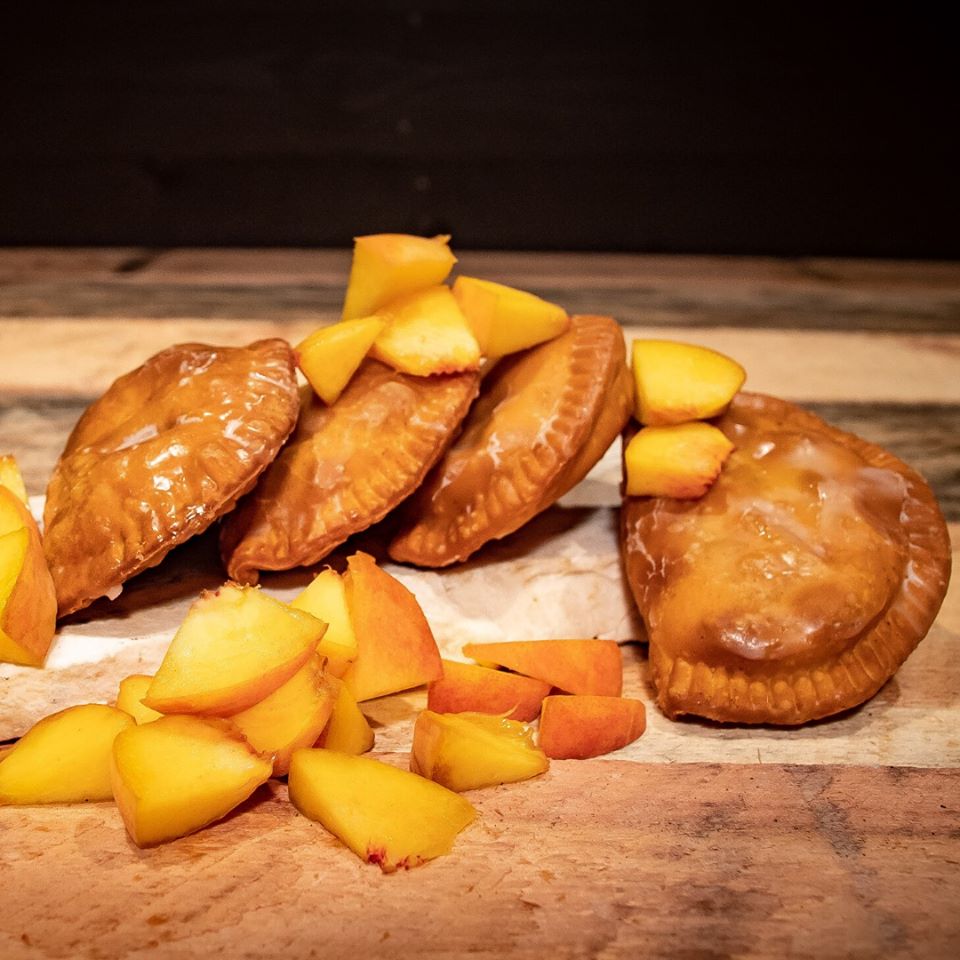 Mercier Orchards is famous for their amazing fried pies of every flavor! Which one will you try? After eating your tasty treats explore the market and stock up on all the goodies. Then pick some of the "in season" fruit, to make your own pies with! And even take a farm tour of the whole orchard to admire all the sights.
Find a Fairy Cross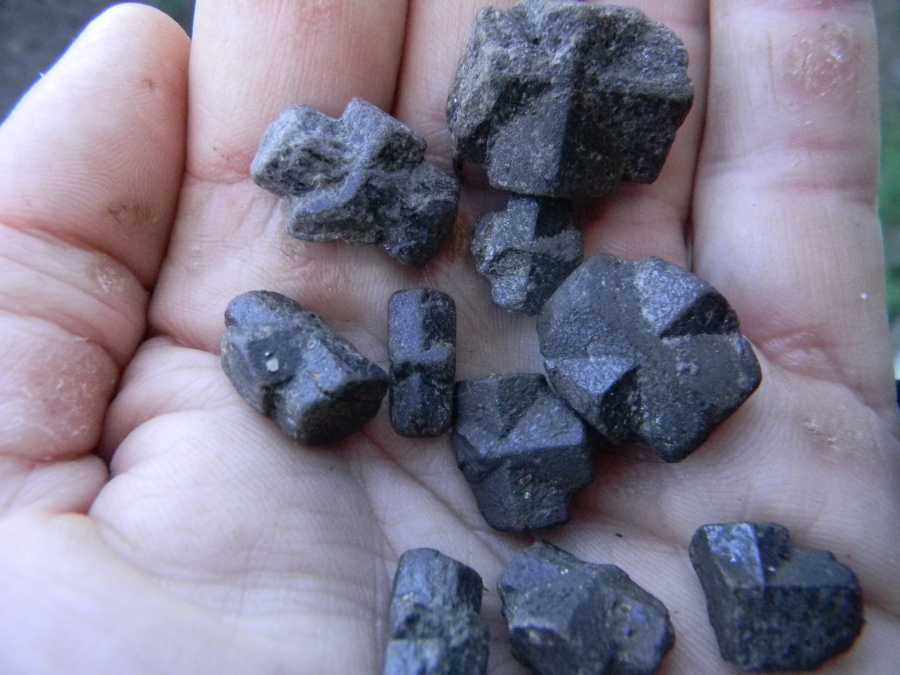 All over Fannin County, you can find what are called staurolite crystals or what are more commonly known as Fairy Crosses. Legend has it that as the Native Americans embarked on the Trail of Tears, they shed tears of sorrow that fell to the ground and formed tiny crosses of stone. See how many you can find out in nature! And if you have trouble finding them yourself, you can always pick up a few at Pezrok downtown.
Try Something New & Adventurous
It's a New Year so it's time to try something new and out of your comfort zone! Live a little! Soar to new heights at Blue Ridge Adventure Park where you can zip through treetops and climb up to 50 feet in the air. Or let someone else do the flying and take a ride with Blue Ridge Helicopter Tours. You'll get stunning scenic views of the Blue Ridge Mountains below and see the town from a new and different perspective. Or even hop on the Georgia Mountain Coaster in Helen, the first-ever alpine coaster in Georgia! And we can't forget about the Toccoa Swinging Bridge! Jump on the bridge and give your friends & family quite a scare. We promise it's nice and sturdy though, and the perfect adventure spot! Seek all kinds of new thrills and have a blast doing it!
Shop & Eat Local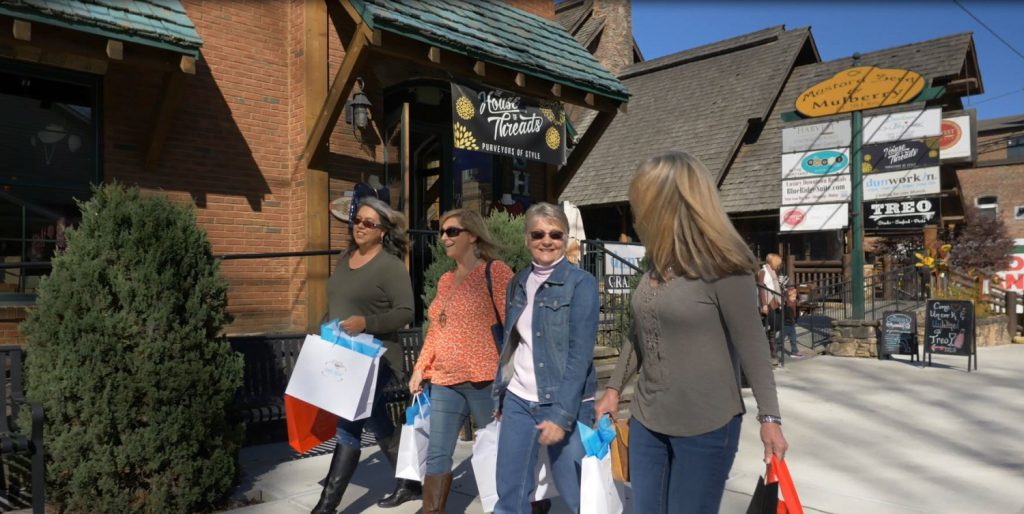 We may be biased but we love our local Blue Ridge shops and restaurants! With dozens of unique stores downtown we've got a little bit for everyone! Fashion boutiques, artisan good shops, home décor, pet toys, and so much more. And after you finish a busy day of shopping grab a bite to eat at any of our amazing local restaurants. Some of our favorites are Chesters, The Black Sheep, Rum Cake Lady, and Carroll's Barbecue. Yum!
Bond with Nature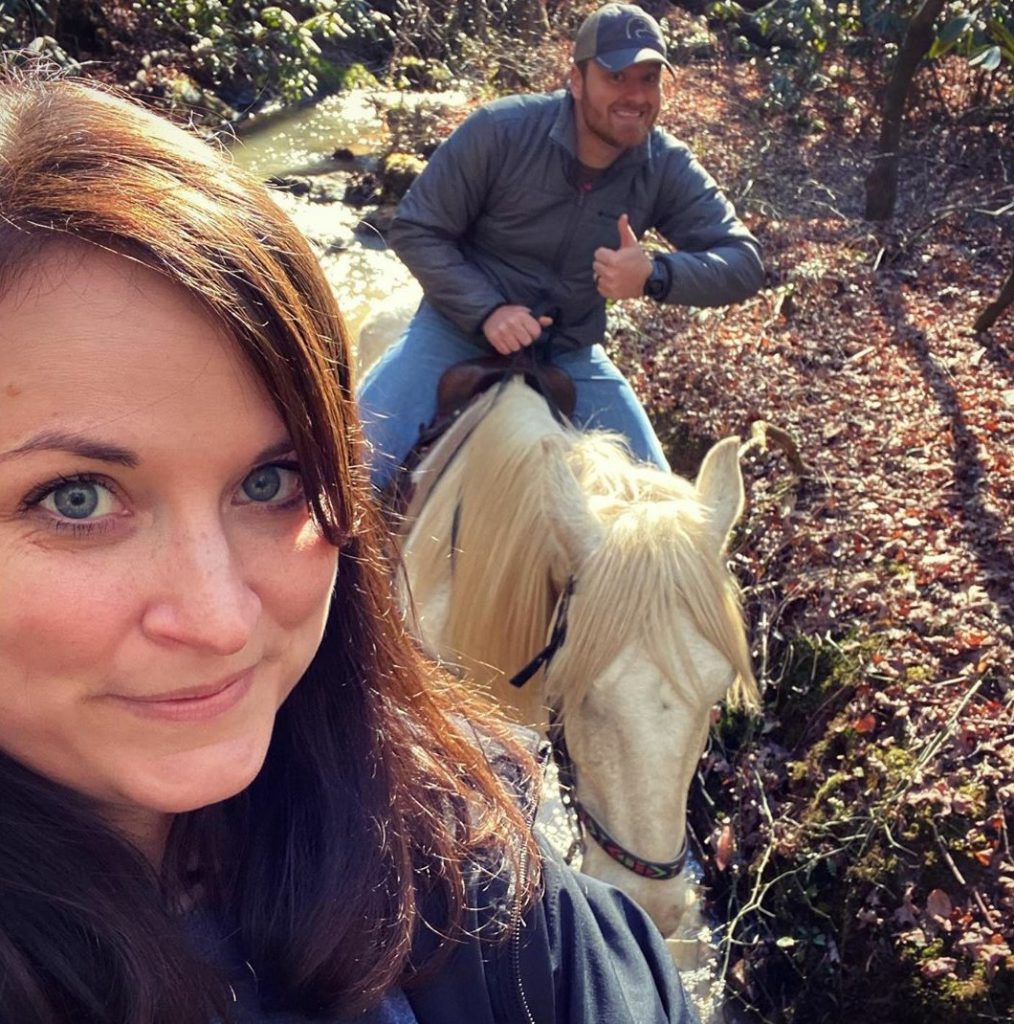 Become one with nature as you ride horseback through the winding trails of the Chattahoochee National Forest. You and your beautiful steed will bond as you take on a trail ride with Appalachian Trail Rides or Cowgirl Up Stables. Both stables have options for beginners and more advanced riders. Also, get a chance to feel more connected with nature by checking out one of our many local waterfalls. Some of our favorites are Long Branch Falls, Fall Branch Falls, and Amicalola Falls. You'll feel all your daily stresses roll off your back and finally feel at peace as you listen to the water rush over the rocks. Horseback riding and waterfall chasing; perfect mountain experiences.
Push Yourself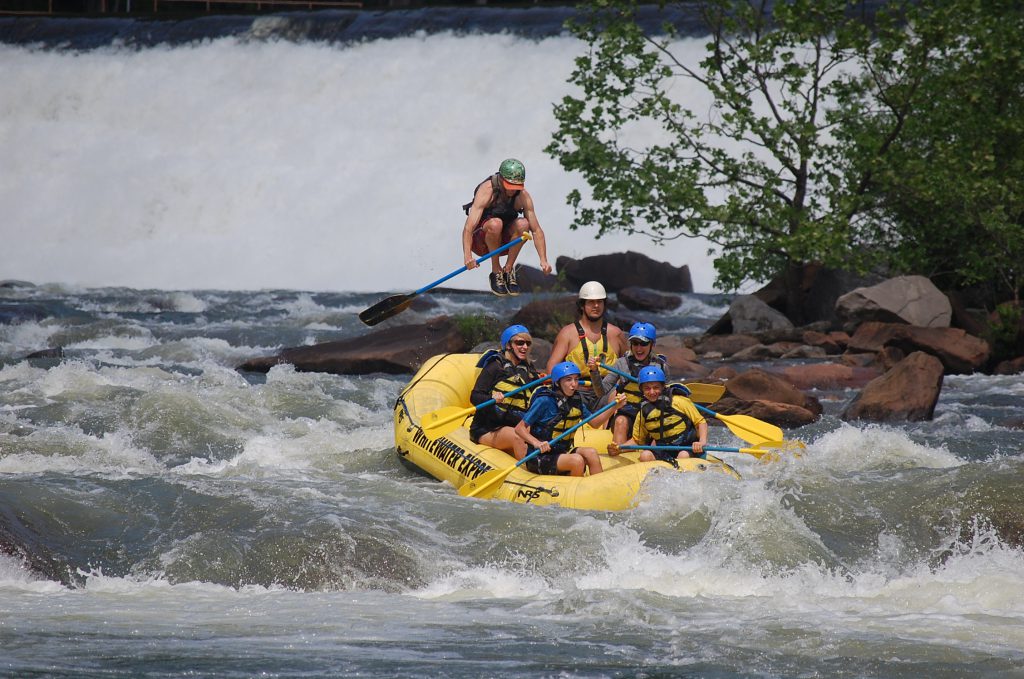 Push yourself to new limits as you hike to some of the tallest peaks in Georgia. Some of our favorite mountain hikes are Brasstown Bald, Fort Mountain, and Springer Mountain. The hike up will be strenuous but once you reach the top the views are all worth it. And you'll be proud of yourself for the hard work you put in to get there. Or you can take to the water instead and try your hand at Whitewater River Rafting. Head over to the Ocoee River and make your way through waves and rapids with a team of others. It'll be quite a workout but a fun experience you won't soon forget!
Ride a Train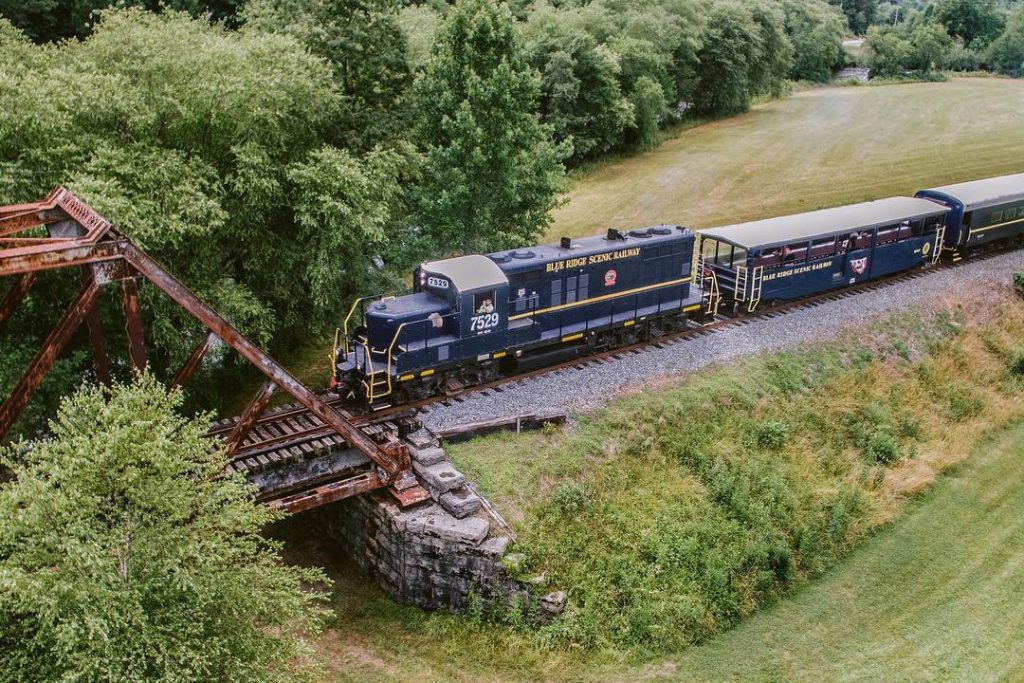 Many of our guests all time favorite things to do when they come to town is to ride the Blue Ridge Scenic Railway! Enjoy the scenery every season of the year as the train departs from Downtown Blue Ridge and travels through the countryside to the twin cities of Copperhill, TN and McCaysville, GA. The views from the train are beautiful year round but some one of our favorite times to go is in the fall when the leaves are changing. And you can't forget about the Holiday Express every December where kids will get the chance to meet Santa on this festive ride!
Appreciate Local Artists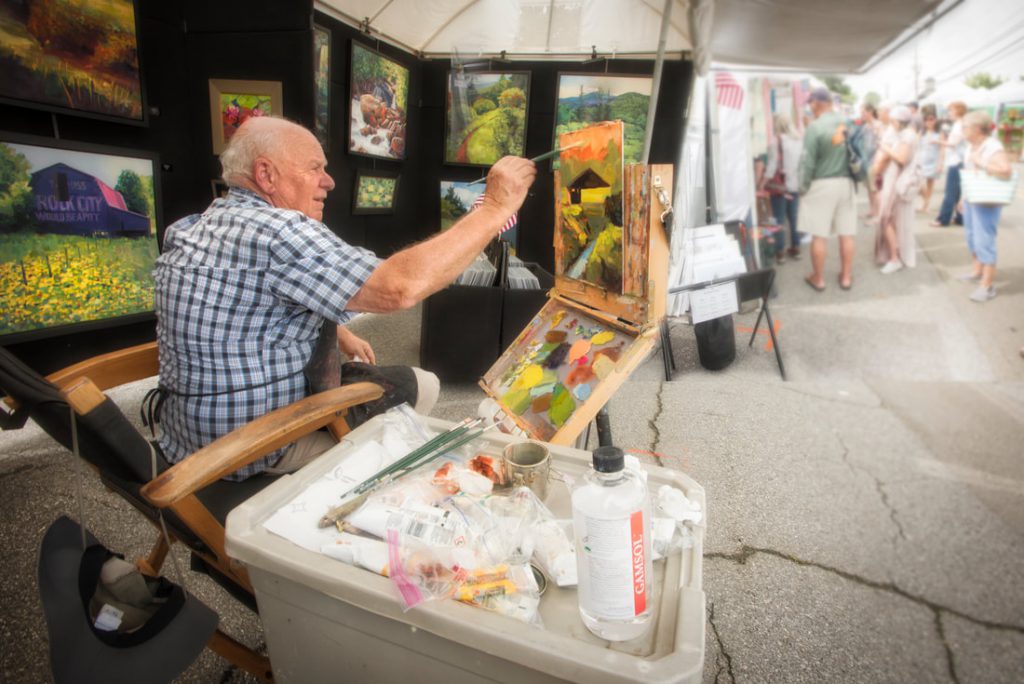 Local artists are always performing and displaying their art in Blue Ridge! Catch a show at Blue Ridge Community Theater where there are always local thespians ready to perform! Admire local artists' works on display at High Country Art Gallery or Blue Ridge Arts Association. And listen to live music from local artists almost every weekend at venues like Tooney's, Misty Mountain Hops, Bear Claw Winery, Grumpy Old Men Brewing and so many more!
Discover Bigfoot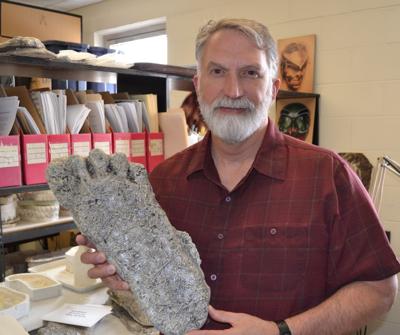 Did you know that Bigfoot wanders the forests of Blue Ridge? You can learn all about him at EXPEDITION: BIGFOOT! The Sasquatch Museum, located just east of the city. You'll find and explore artifacts, life-sized exhibits, photos and maps of Bigfoot sightings, the Bigfoot research and Tech Vehicle, and so much more. This fun and unique museum is the perfect way to spend an afternoon!
Experience Festivals & Holidays Blue Ridge Style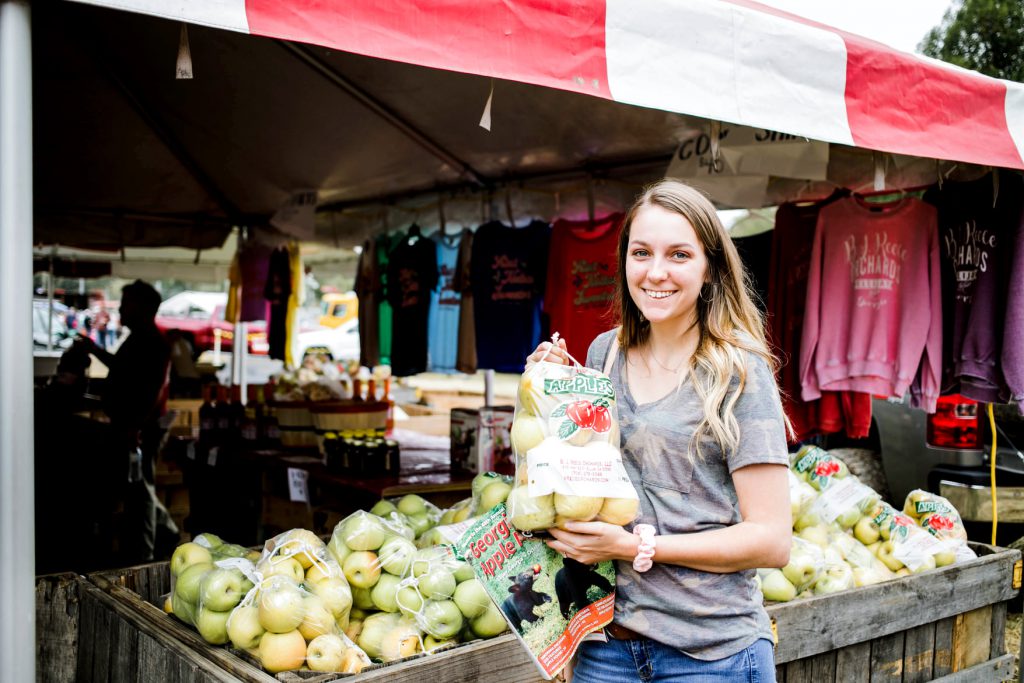 There are always special and exciting events going on in and around Blue Ridge! Whether it's for the holidays or one of our usual annual events they are always a blast! You'll want to experience these great events at least once in your life! Some of our favorite events include:
Fire & Ice Chili Cookoff & Craft Beer Festival: February 19th, 2022
Spring Arts in the Park: May 28th-29th, 2022
Blue Ridge Mountains Wine & Jazz Festival: June 25th-June 26th, 2022
Lake Blue Ridge Fireworks: July 4th, 2022
Georgia Wine Highway: August 1st-31st, 2022
Georgia Mountain Fair: August 19th-27th, 2022
Blue Ridge Blues & BBQ Festival: Mid September
Fall Arts in the Park: October 8th & 9th, 2022
Georgia Apple Festival: October 8th-16th, 2022
Light Up Blue Ridge: Last weekend in November
Mountain Country Christmas in Lights: November 24th- December 23rd, 2022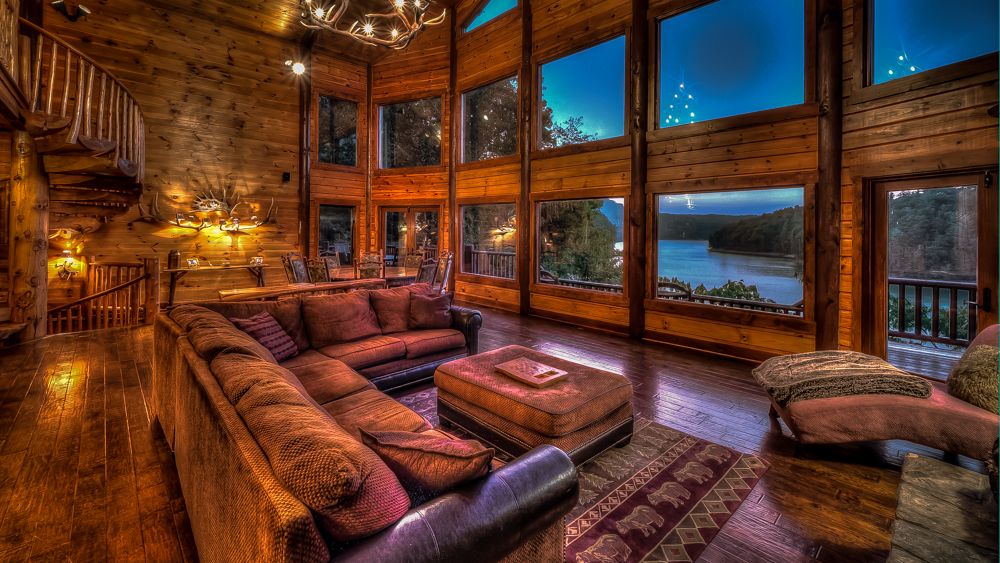 No matter the season we are always ready to provide you with a home base for all your Blue Ridge adventures! Come up in the winter to experience the snow, in the spring where you'll see nature come alive, in the summer on the waters of Lake Blue Ridge, or in the fall to watch the leaves change colors. We are happy to be your home away from home and thank you for your continued support over the years. We look forward to serving you with your very best mountain vacation in the New Year. Now let's make 2022 the best year yet!