These are the times when things start falling from the trees, unless you pick them first! That especially applies to apples, plums, and persimmons (as sometimes the fun is in the pickin'). As for the leaves, just let them fall. They're pretty, and crunchy, and they add to the overall ambiance of this wonderful season!
It's that time of year when fall colors lead to a true change toward cooler temps. Indian Summer is over, and now you can haul out those long pants, hiking boots, and sweaters for the cooler times. It's also time for art shows, visits to vineyards, gathering with friends & family, honoring our Veterans, and fishing for autumn trout, just to name a few.
UPCOMING EVENTS & ACTIVITIES
Grumpy Old Men Brewing
November 1 – 22
LOCATION: Grumpy Old Men Brewing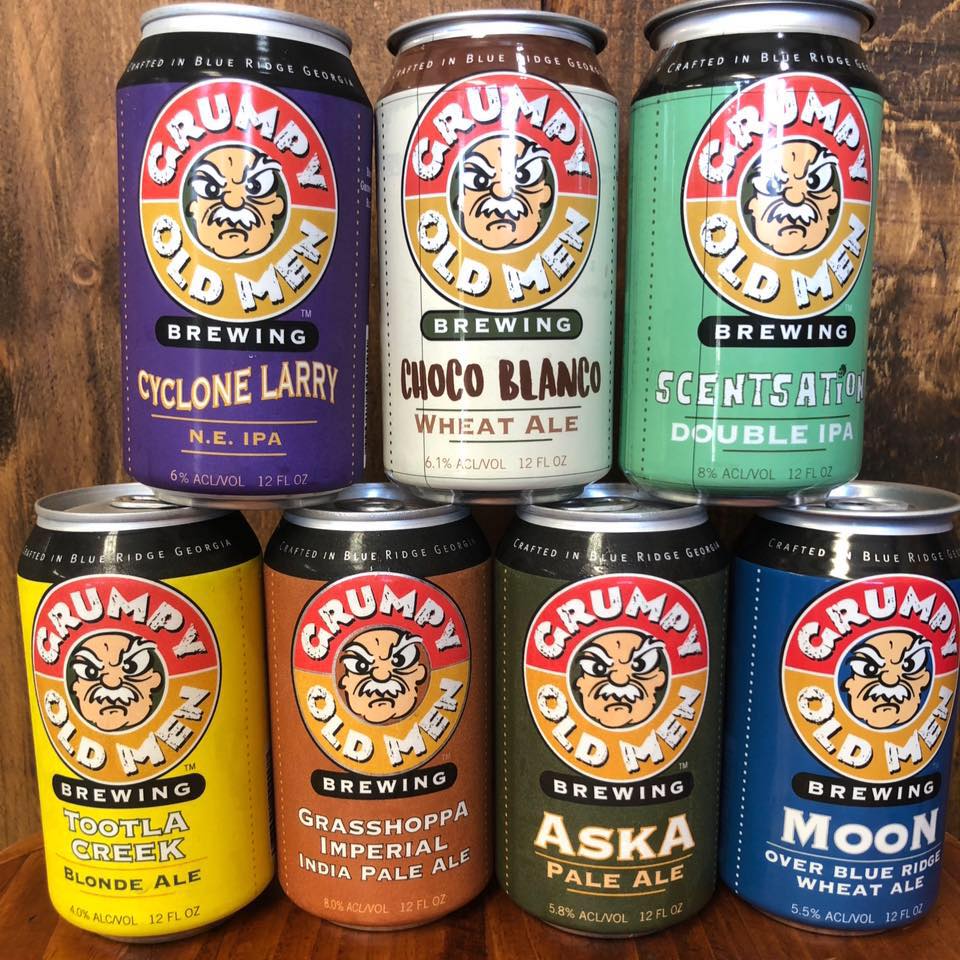 Photo Courtesy of Grumpy Old Men
Great beer (18 beers on tap), a fun atmosphere and a stellar philosophy (delicious beer, dog-friendly, people tolerated). Plenty of craft beers, including those brewed in the brewery, and lots of live music. It's one of those places that locals like!

November 1 – Travis Bowlin
November 8 – Highbeams
November 22 – Gregg Erwin
Music at The Blue Coyote
November 1 – 30
LOCATION: The Blue Coyote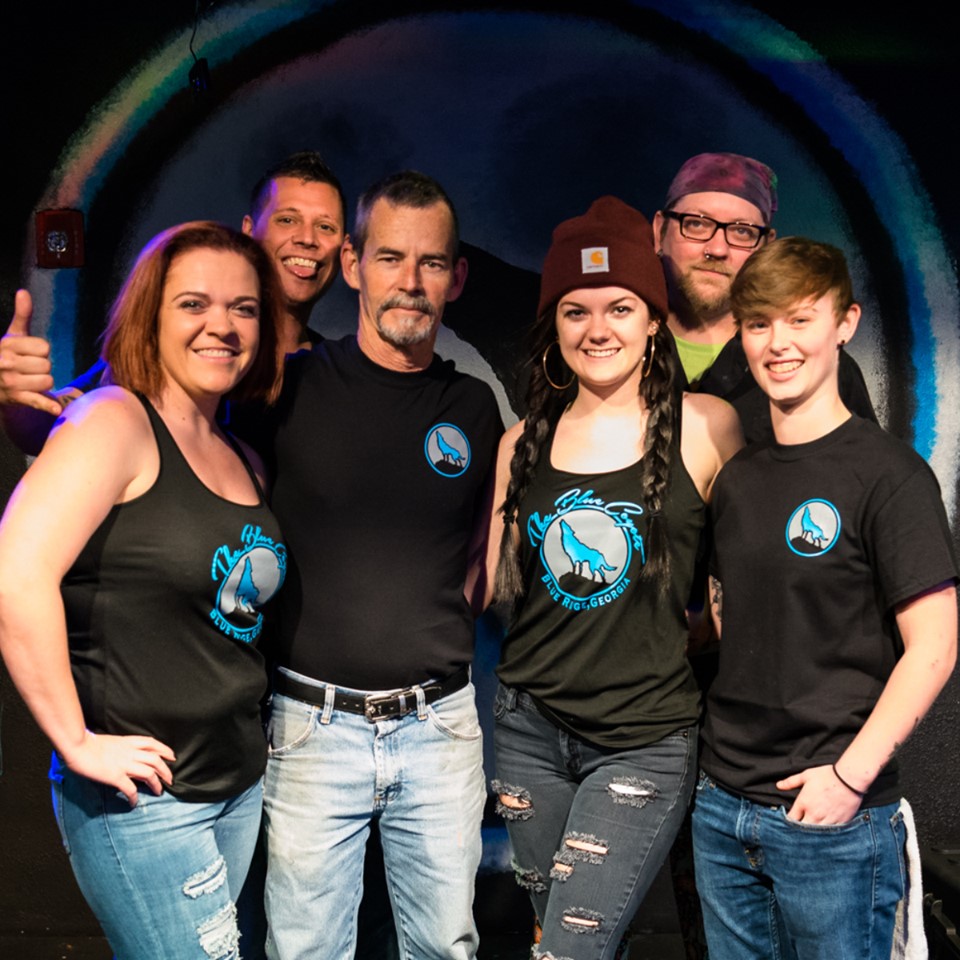 The Blue Coyote is known for their live music and entertainment. While you're there you can enjoy their tasty bar food and a whole bunch of beer! They even have a dog-friendly patio! Stop by, check it out, and enjoy the music!
November 1 Slickfoot
November 2 Disciples of sound
November 8 Topper!
November 9 Bottoms up
November 15 Fiction at The Blue Coyote
November 16 Breaking point
November 22 Taylor Hughes
November 23 BEATS Workin's Ridge Rock in November
November 29 The Nati Lovejoys Reggae Band
November 30 Mind the Stepchildren
Farm to Trail – 30k and 11k Trail Run
November 2
LOCATION: National Forest – Charlie Creek Farms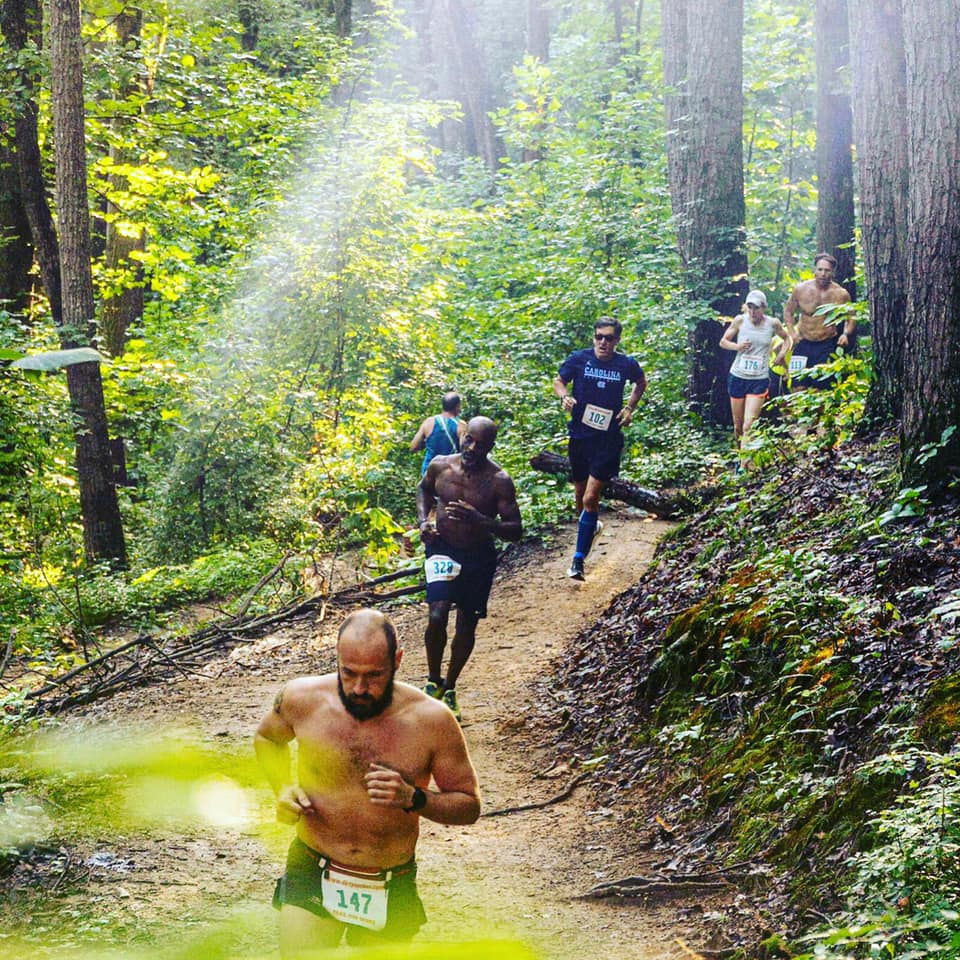 The distances sound daunting, 30k is no 10 and 11k is no 5 – but when you consider that this run will be managed for a maximum of 250 participants and the terrain will be all dirt trails through dense forest, you quickly understand that this is not your typical run around the block. The beauty of this part of Georgia, especially in the National Forest, and especially at this time of year, is breathtaking. Register soon – space is limited.
Veterans Day Parade and Memorial Service
November 9
LOCATION: Downtown Blue Ridge and Veterans Memorial Park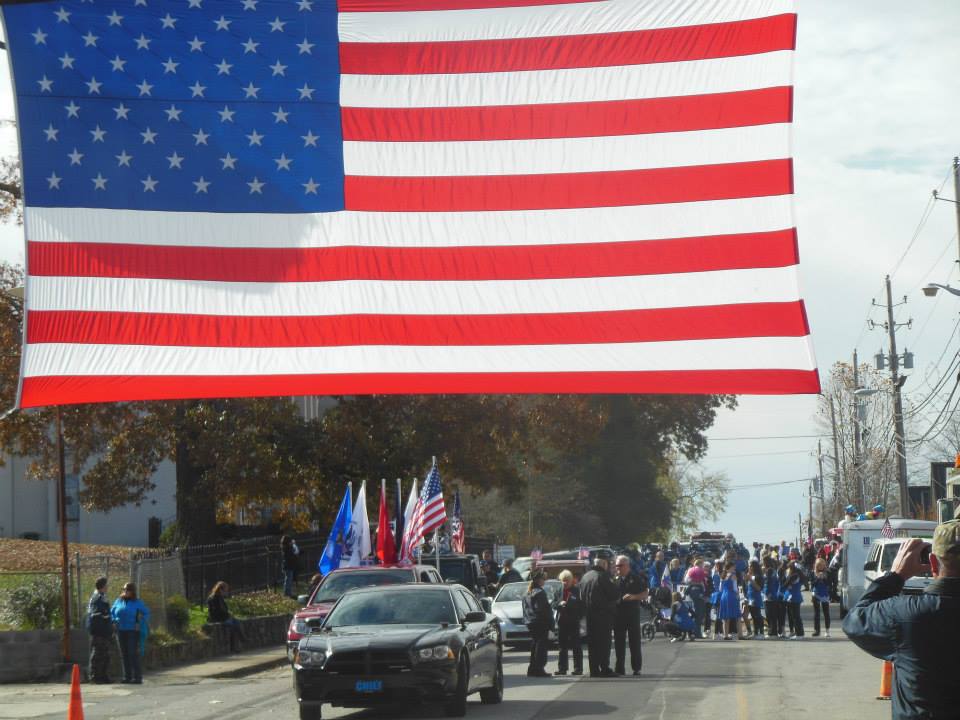 Veterans Day is a solemn occasion, when we recognize those who sacrificed to keep America safe and secure, but somehow, with brass bands, flags waving, color guards leading a parade, and burgers on the grill, it's also a cause for celebrating the strength of a nation! Thanks to those who have given so much. Celebrate and commemorate Veterans Day in Downtown Blue Ridge, but save the solemn for Memorial Park.

Namaste and Cabernet
November 9
LOCATION: Bear Claw Vineyards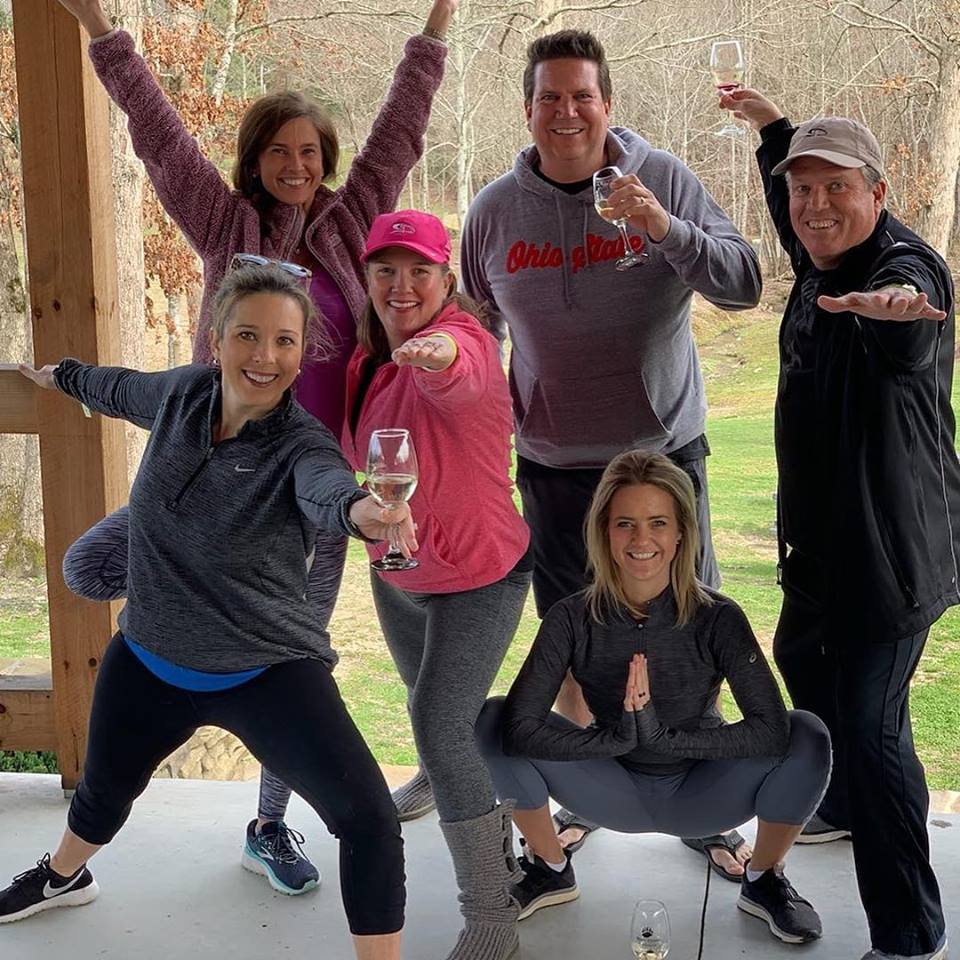 Here is your monthly opportunity to drink wine with no guilt. A yoga workout, then drink wine. Easy! The guided yoga lasts about an hour. The wine tasting and wine drinking has no set time parameters. Enjoy!
Tullie Brae Live
November 9
LOCATION: Blue Ridge Community Theater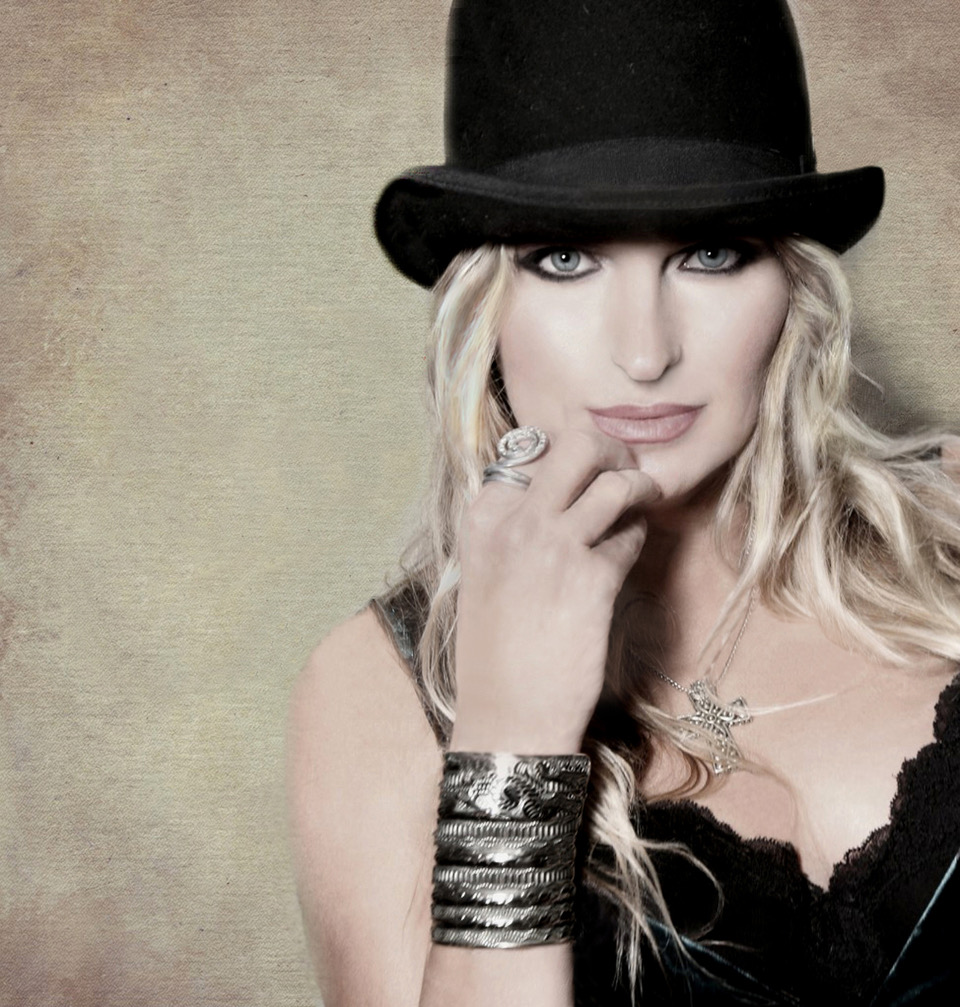 There's the blues … then there's the Tullie Brae BLUES! This contemporary blues/rock-infused contemporary blues musician is a magician when it comes to setting tone and tenor for a fabulous night of jazzy swing. Her shows have been described as pure energy, a Louisiana Delta meets Memphis Belle kind of tribute to all the best of the genre. She has appeared with BB King and Bonnie Raitt among others and she captivates all she comes in contact with. It's gonna be quite a concert!
Holiday Show and Sale & Who Dun It? Mystery Art Fundraiser
November 16 – January 4 (Craft Fair)
November 16 (Mystery Art)
LOCATION: Blue Ridge Mountains Arts Association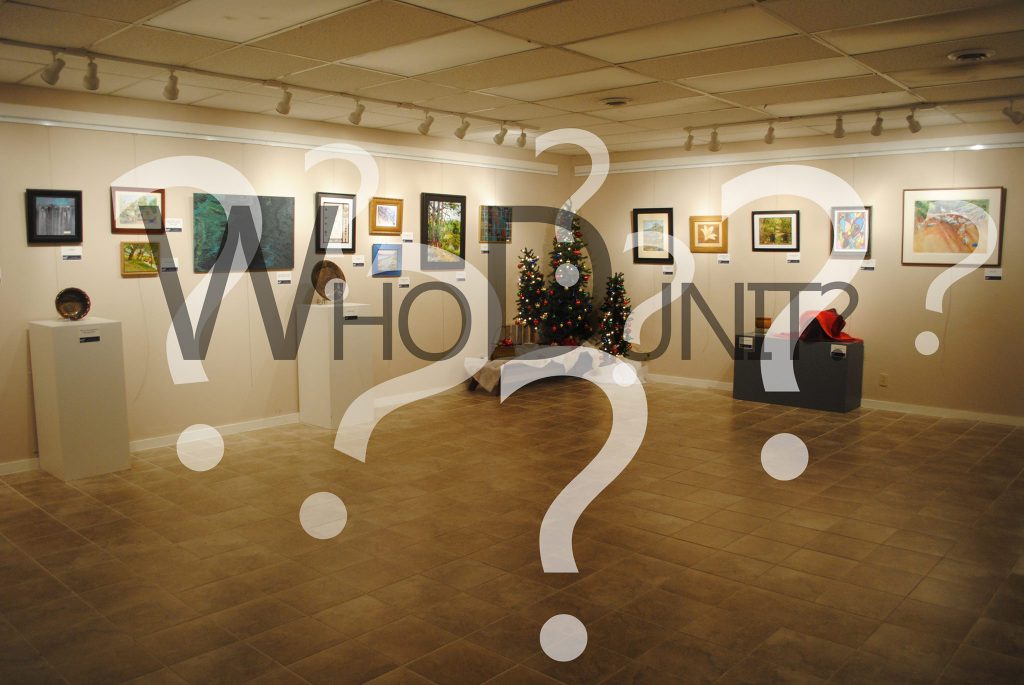 Unique handmade jewelry, pottery, paintings, and gifts of all description are about to go on sale…let the holidays begin! This is just what artists have been working for and what customers of custom crafts have been waiting for, and it's not just a weekend fling. This holiday show and sale begins just before Thanksgiving and lasts into January!

The WhoDunIt Mystery Art Fundraiser includes original art pieces, food, live music and lots of fun!

It's a Wonderful Life
November 21 – December 15
LOCATION: Blue Ridge Community Theater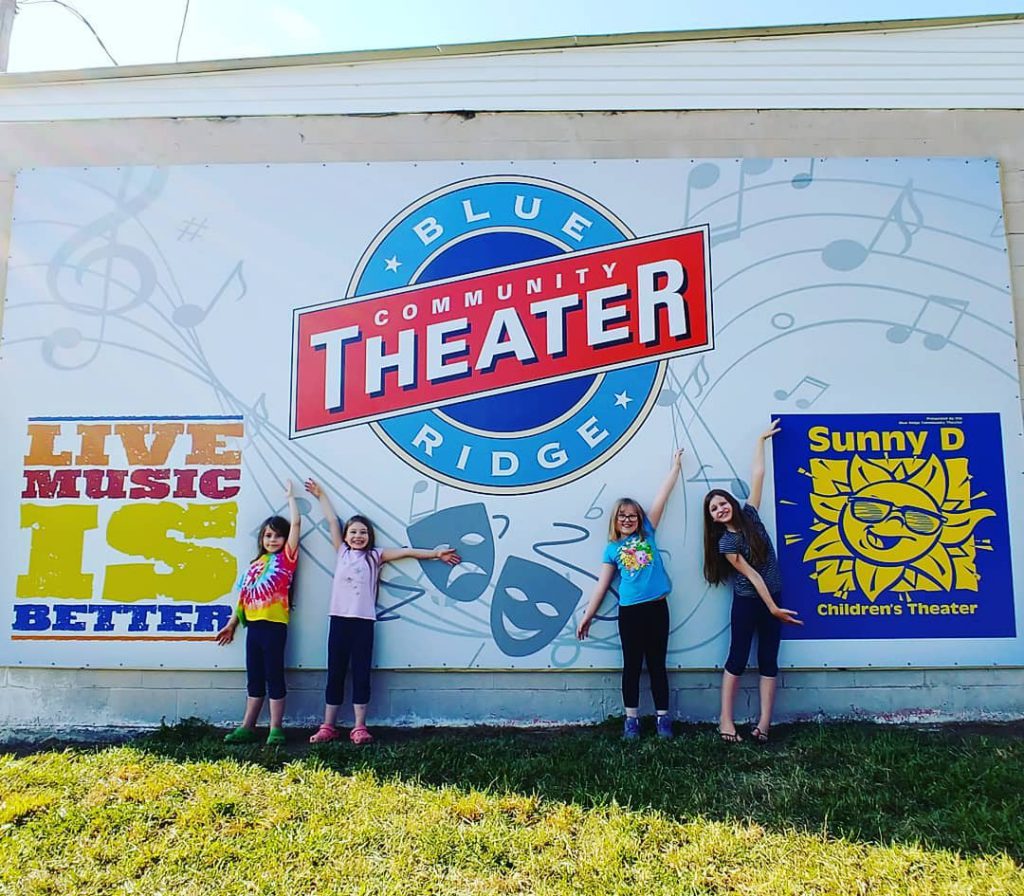 But… but … but … It's not YOUR town, Mr. Potter! Thank you, Jimmy Stewart for your one-of-a-kind interpretation of this Christmas classic, which will be ringing in your ears as you ring in the season with "It's a Wonderful Life". The Blue Ridge Community Theater's performance of this memorable, and inspirational, timeless holiday story will be sure to delight young and young at heart!
19th Annual Mistletoe Market
November 23 – 24
LOCATION: North Georgia Technical College, Blairsville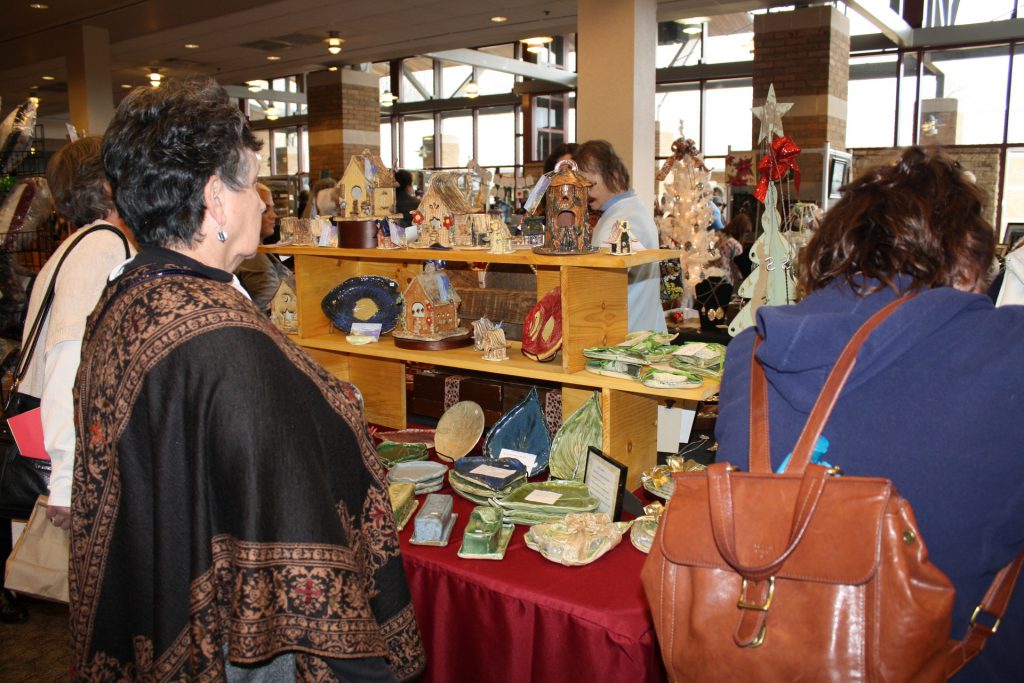 An early entry in the holiday crafts bazaar scene, about a week before all the Black Friday craziness. You can choose to be more civilized picking and choosing of your holiday-themed local crafts and creations in jewelry, pottery, soap-making and wood crafts. Plus the local artisans are fascinating to talk to and learn about.
Fly Fishing Class
November 23
LOCATION: Cohutta Fishing Company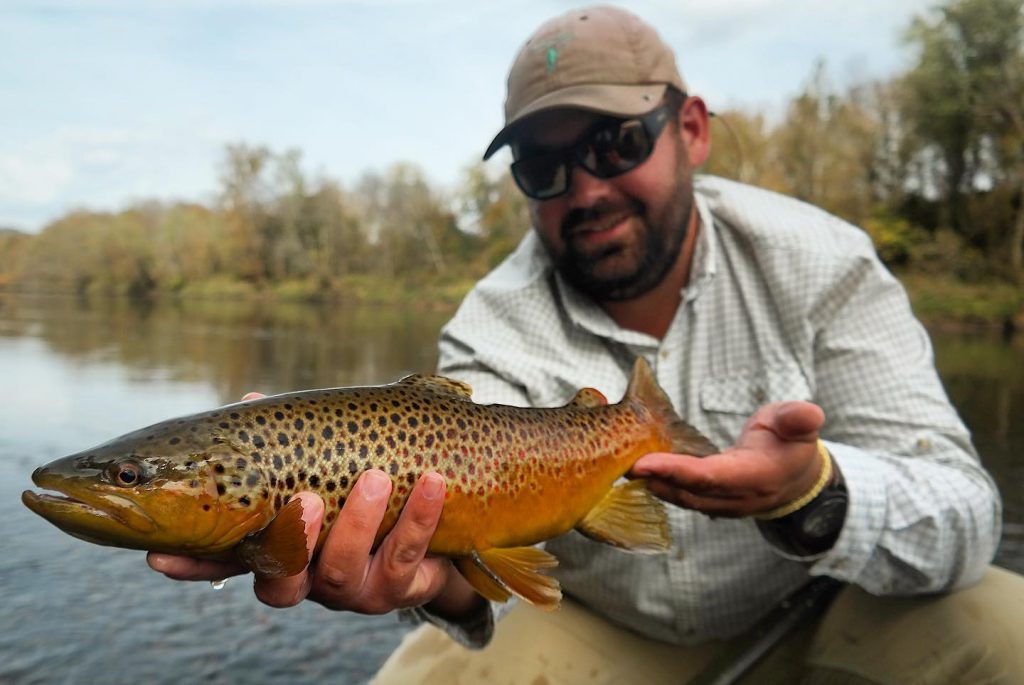 You've just gotta trust a fishing company to teach you how to fish. It's what they do. This class covers all the basics and the advanced stuff you really need to know to catch fish plus descriptions of local waters (aka, fishing where the fish are), knots, rods, reels and casting techniques.
Happy Thanksgiving!
November 28
LOCATION: All Across America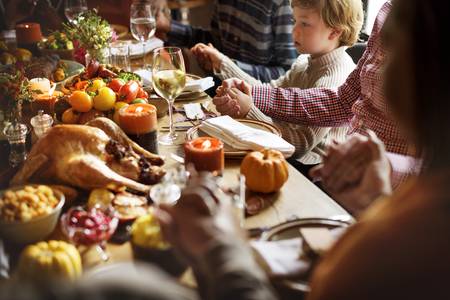 We are thankful for all of our past and future cabin guests. It's our absolute pleasure to provide you luxury accommodations in the North Georgia Mountains. Our sincere wish this holiday season is that you and yours can come together, eat some delicious food, and be thankful for all we have been given in this life.
A Community Thanksgiving
November 28
LOCATION: Fannin County High School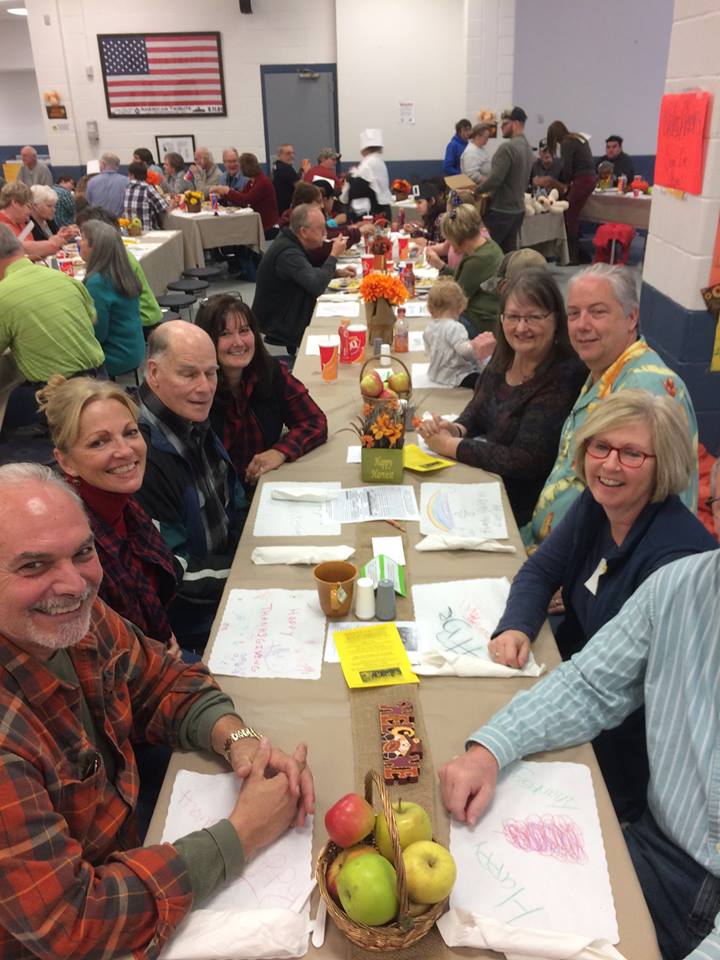 It is a day of sharing good things, including a Thanksgiving meal, with neighbors and friends as well as anyone in need. It's also a fundraiser to support future good deeds. Take out meals are available.
Blue Friday & Light Up Blue Ridge!
November 29 – 30
LOCATION: Downtown Blue Ridge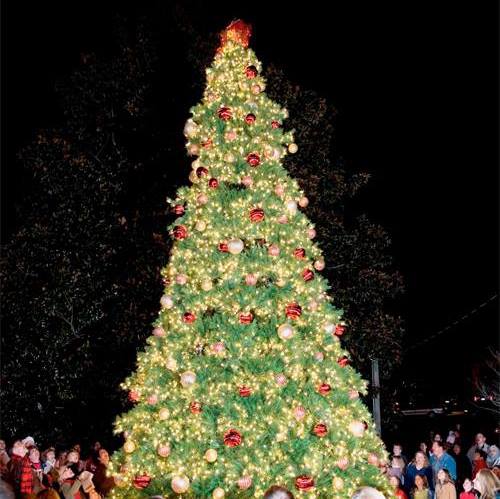 Black Friday, the all-out dash for discounts, just got softened a bit by Blue Ridge's very appropriate "Blue Friday", with special emphasis on fun, a parade, community caroling, Santa's arrival, and the lighting of a 27-foot tall tree! Also be on the lookout for strolling characters, food vendors and entertainment in the park on Saturday, November 30th and every Saturday through December. Make your escape memorable and join us as Blue Ridge ushers in and celebrates the holiday season!
NEW HOMES ADDED TO OUR PROGRAM
A unique cabin retreat built to become the backdrop for large families to gather and create lasting memories. If you've had your heart set on a North Georgia mountain family vacation but haven't found a rental large enough for your big family, group of friends, or church retreats Serenity Cove is the perfect cabin for you. With ample room for 16 guests, Serenity Cove is a magnificent private retreat that offers you all the amenities of a high-end resort, and so much more!
If the stress and hustle and bustle of daily life in the city has you yearning for peace, quiet and the beauty of nature, it's time to escape to the Blue Ridge mountains, and Getaway is the perfect place to do it. On a hillside surrounded by towering trees, this tri-level cabin offers you the ultimate in privacy and relaxation, with a world of fun activities and adventure just a short drive away. You can walk down and hike back the half mile to the Toccoa River, and it's four miles to tubing and whitewater rafting, five miles to Mercier Orchards, seven miles to downtown Blue Ridge and three miles to Copperhill and McCaysville.
What's on your checklist when considering a North Georgia cabin rental? Chances are you want privacy, a great view, all the comforts of a home away from home and close proximity to downtown Blue Ridge. At Cloud Top Cabin, you'll find that and so much more. This uniquely constructed mountain retreat, built of wood from Montana and decorated in rustic-chic style with brand new, custom-made furniture, is ideal for a large family or friends' getaway—it can accommodate 10 guests in its four master bedroom suites. And the view? Step onto the wraparound decks to take in long-range mountain vistas that are especially spectacular at sunset.
IN CASE YOU MISSED IT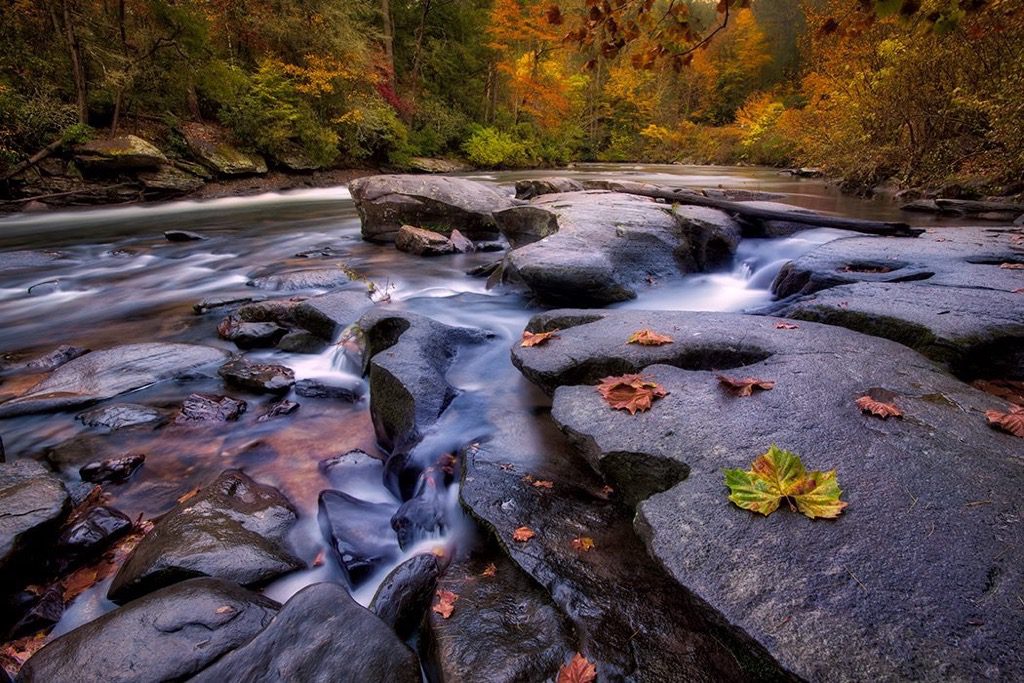 When you escape to the mountains, you look forward to being able to explore the great outdoors, to take scenic rides through the Blue Ridge foothills and highlands, seek out a waterfall and enjoy an evening around the fire pit, sipping wine while the kids gorge on toasted marshmallows. Sometimes Mother Nature plays havoc with your plans, aiming her watering hose right at your coveted vacation spot. When this occurs, don't let it keep you from enjoying what Blue Ridge has to offer. Lots of our best activities are under roof. Keep Reading.